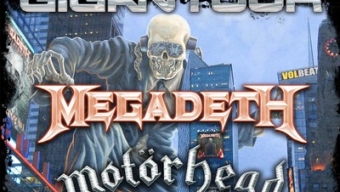 Looking for last minute, off-the-cuff weekend plans? LocalBozo.com has got you covered. It's not too late to figure it all out. For a glimpse of upcoming events that we'll be covering, check out the calendar in our side bar to your right. Otherwise, here are a few highlights to check out in and around Manhattan this weekend!
Arts & Culture
Friday, January 27th- West Village performance space table Le Poisson Rogue brings you "Art Battles: Battle for Poland." This live painting event introduces an innovative way for audiences to participate in the action of the artist in his or her culture. Tonight you can catch these international artistic sensations right in your own backyard featuring DJ Kalkutta working the mix. ( Le Poisson Rouge )
Sports
Saturday, January 28th- With the major sports on hiatus or out of town and with a certain game next weekend, it's a quiet weekend in Manhattan for traditional sports events. Get outside of your comfort zone with some different types of competition. Madison Square Garden is the site tomorrow afternoon for the 38th Annual Colgate Women's Games, a track & field event. Tickets are just $1.25! ( The Colgate Women's Games) Then at 7:30pm, the Garden hosts US Open Track & Field, presented by Harris. For the 99th consecutive year, the Track & Field Open kicks of the Visa Championship Series as the road to the 2012 Olympics officially kicks off locally. Tickets start as low as $15. (US Open Track & Field)
Music & Entertainment
Friday, January 27th- Movie release day. Quiet night tonight? Check out these releases coming out today. "The Grey" (R) starring Liam Neeson, leading survivors of a plane crash in an attempt at survival against extreme conditions and a pack of (gulp) wolves. Also, "Man on a Ledge" (R) sees Sam Worthington attempting to prove his innocence after being wrongfully accused of diamond theft, and as such climbs onto the ledge of a New York City skyscraper. And Elizabeth Banks is the negotiator trying to bring him back inside. For some rom com hijinx, Katherine Heigl is back with "One For The Money" (PG-13), as a desperate for cash, recovery agent at a bail bonding company. But alas, she's tasked with nabbing her ex high school sweetheart, who broke her heart. We've all been there. Don't blame us if you hate them all.
Saturday, January 28th- Join LocalBozo.com at the Theater at Madison Square Garden for the 2012 lineup of Gigantour. Lacuna Coil. VOLBEAT. Motorhead. Megadeth. Icons of metal join some of the rising stars of hard rock for a can't miss show near the Garden. (Gigantour Tickets) Also- Radio City Music Hall tomorrow night hosts Lenny Kravitz with special guest Raphael Saadiq. Right now the show is sold out, but keep trying the link below as some may get released beforehand. (Lenny Kravitz Tickets)
Nightlife
Friday, January 27th – Saturday, January 28th- It's Fabulous Fridays at the Alphabet Lounge with DJ Uch and 80's and 90's dance. Ladies open bar from 10-11 and 2 for 1's with a valid College ID until 11:30! Tomorrow night, spend a dream of a Saturday at The Dream Hotel. The Midtown location is offering comped admission if you text ROYALE to 99158 to the VIP text message list. Don't blame us if they spam you, but all will be worth it once you're racing around chasing tail. Dancing is included. Blowouts are optional.
Other
Saturday, January 28th- There are TWO sessions of pork filled goodness at the 2012 Beer, Bourbon, and BBQ Festival at the west side's La. Venue. Join LocalBozo.com in the late afternoon at the 'Whole Hog Session' as we imbibe and digest every possible food and drink we can consume. Full coverage is coming early next week, but if you can't wait til then, perhaps you should attempt to check it out for yourself. (Beer, Bourbon, BBQ Festival)
And as Always, Droid users- make sure to Download the official LocalBozo.com App for FREE from the Android Market! Get all the information we can fit onto your smart phone, NOW!
Related Articles
Share
About Author
(0) Readers Comments