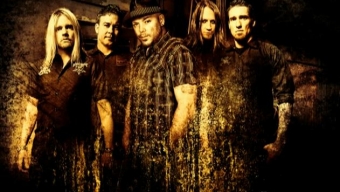 By assembling a lineup of talent featuring musicians from bands like Sevendust, Evanescence, Eye Empire, and Virgos Merlot, Dark New Day formed a modern day hard rock supergroup. With the success of their debut album, 2005′s "Twelve Year Silence" and its first single "Brother," the band proved to be more than just a flash in the pan. But with a full album of new material recorded, amid a shakeup in management Dark New Day was unceremoniously dropped from their label and were left wondering what would be made of this new album, as fans clamored to hear it.
For over five years, these songs would remain stagnant. A long hiatus resulted in most of the band members returning to their previous projects, and although the group never officially disbanded, the future of Dark New Day certainly seemed in question. But in 2011, the band signed on with Chicago's Goomba Music, who pledged to finally give Dark New Day's sophomore album its long anticipated distribution. February 28th will officially mark the release of Dark New Day's second full length album titled "New Tradition," which promises to compile many of the tracks written and recorded by the band who feared these songs would never see the light of day.
The album itself plays like an all too familiar return to form. More melodic vocally and musically than "Twelve Year Silence," "New Tradition" caters to the strengths of the individual members of this band and shows off just what they are capable of when unified. Songs like "Come Alive," "Caught in The Light," and first single "New Tradition" should meet and exceed any expectation that anxious fans had long been anticipating, as the band meshes the harmonies of frontman Brett Hestla's vocals with a more musical than metal pairing of guitars by Clint Lowery and Troy McLawhorn.
LocalBozo.com was fortunate enough to sit down with Dark New Day frontman Brett Hestla for an exclusive interview. Listen in as we clear up any of the confusion around Dark New Day, why "New Tradition" is finally getting released, if the band has any plans to tour or continue to record this year, and reminisce with the enigmatic lead singer about his days with Virgos Merlot, touring with Creed, and his time mentoring younger artists in the studio. While the band currently has no dates set, we can only hope that the spring and summer months will bring them through the New York area.
"New Tradition," the sophomore album from supergroup Dark New Day is online and in stores everywhere on February 28th. For more information on Dark New Day, check out Myspace.com/DarkNewDay. Stay tuned to our Twitter feed @localbozo for details on how you can get your copy of "New Tradition" from us before your friends, for free!
- Jane Van Arsdale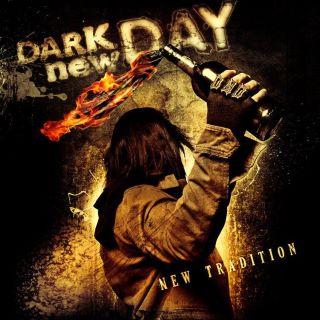 Related Articles
Share
About Author
(2) Readers Comments