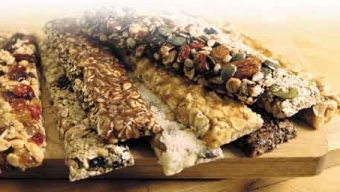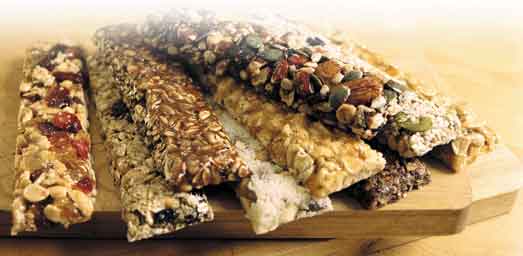 A Guest Blog by Registered Dietitian Leslie Goldstein of HealthyStepNutrition.com
So, you survived Thanksgiving, exercised a few extra days the week after and now all of the work holiday parties begin before Chanukah and Christmas hit in a few weeks.  One good way to make sure you don't pack on the pounds this holiday season is to avoid starving yourself before parties.
Snacking can be a helpful way to survive between the festivities.  By not letting your body go into starvation mode in between meals you will keep your metabolism high and ready to burn calories when you exercise. Snacking will also make sure that you don't arrive at a party and start ravaging the cheese platter.  Additionally, studies have found that those who snack take in more servings of fiber, fruits, and vegetables than those who do not. 
The important factor is to have the healthy snacks that are low in calories and combine a mixture of protein to keep you full and carbohydrates to give you energy.  Having extra servings of chips or candy will not make for holiday survival, especially since the holidays can create stress- and many of us eat when stressed!  Stay away from high calorie candy, cookies, and soda that will give you energy quickly but not for the long run.
Here are some snacks that you should have at home or can bring with you on the go in between your holiday shopping!  Also, make sure to hydrate with water as sometimes when you think you are hungry, you may be dehydrated!
6 oz nonfat or low fat yogurt with ¼ cup granola or dried fruit mixture
Small fruit- apple, pear, orange, Clementine
Graham crackers with 2 T peanut or almond butter (some companies are selling small servings of peanut butter such as Justin's Nut Butter.  Order online at http://www.rei.com/)
Ziploc bag with dry cereal (1/2 cup) mixed with dried fruit and unsalted nuts (nuts provide protein!)
Baby carrots with hummus or low fat Greek yogurt
Small box of raisins
Individual unsweetened applesauce with small handful of unsalted walnuts
Rather throw a bar in your purse?  Try these whole grain, low sugar and high fiber options under 200 calories:
Fiber One Oats & Peanut Butter or Oats & Chocolate
Odwalla Berries GoMega
Kashi GoLean Chewy bars
Out and about shopping in the city and didn't prepare a snack? 
Try stopping at any bodega or convenience store to grab a banana, apple, or bar rather than grabbing a bag of chips.  Or get into the holiday spirit and grab a few dried figs, which are in season and are high in fiber
Head to a coffee shop for a yogurt, half of a bagel and a small coffee (hold the pastries or muffins that are high in calories, sugar and fat)
POLL:  What is your favorite snack?
- Leslie Goldstein, RD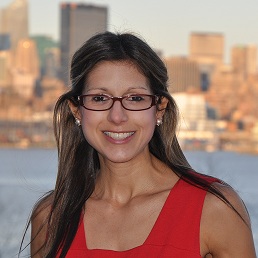 Leslie Goldstein is a Registered Dietitian (RD) practicing in North Bergen and Hoboken, New Jersey. Leslie is an avid exerciser who combines her nutrition knowledge and passion with motivational support in counseling to help her clients make lifestyle changes. Leslie specializes in weight management, general wellness, Diabetes, bariatric surgery, hypertension and cardiovascular disease. Leslie accepts most major insurances. TELEPHONE CONSULTS AVAILABLE AS WELL.
8100 Kennedy Blvd. North Bergen, NJ 07047 Ph: 201-378-3287
Email: LeslieGoldsteinRD@gmail.com
Related Articles
Share
About Author
(1) Reader Comment