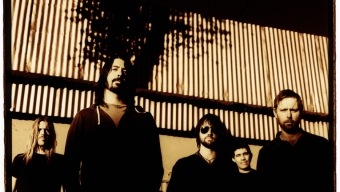 Looking for last minute, off-the-cuff weekend plans? LocalBozo.com has got you covered. It's not too late to figure it all out. For a glimpse of upcoming events that we'll be covering, check out the calendar in our side bar to your right. Otherwise, here are a few highlights to check out in and around Manhattan this weekend!
Arts & Culture
Saturday, November 12th- The New Yorker Promotion Department will host its seventh annual Passport to the Arts. The popular event offers a curated look at the art scene in SoHo and Chelsea, and features a self-guided tour of leading galleries, a private gala cocktail party, and a silent auction benefiting the CUE Art Foundation. ( Passport to the Arts)
Sunday, November 13th- Join z100′s Elvis Duran to celebrate New York Comedy Week and New York Comedy Festival at Laugh More NYC. The event will feature comic talents such as Kurt Metzger, Mike Vecchione, Dan Soder, and also the winner of the 'Shorty Awards' which is the first ever competition to find the best emerging comedian producing short-form content across Twitter, Facebook and social media. (Laugh More NYC)
Sports
Saturday, November 12th- Calling all Boxing fanatics! Southern Hospitality's Upper East Side location will be present Pacquiao vs Marquez III World Welterweight Championship. General Admission $50 VIP includes 3 hour premium open bar 9pm-midnight $80 Ultra Vip includes 3 hour premium open bar, family style dinner & guaranteed seating 14 HD TVS 1 Large projection screen. (Pacquiao- Marquez III )
Sunday, November 13th- There's still time left to grab some tickets to the NFL's hottest rivalry as the New England Patriots come to MetLife Stadium to take on the New York Jets. Can the Jets make it two weeks in a row that Tom Brady and company have fallen to a New York team? (Jets-Patriots Tickets )
Music & Entertainment
Friday, November 11th- Movie release day. Quiet night tonight? Check out these releases coming out today. "J. Edgar" (R) stars Leonardo DiCaprio as the former head of the FBI, J. Edgar Hoover, in an Oscar buzzworthy film helmed by Clint Eastwood. How much they touch on the cross-dressing is up in the air. Also, Adam Sandler stars in "Jack and Jill" (PG) alongside Katie Holmes and Al Pacino. The premise involves Sandler playing a man and his twin sister, so if you like recent Sandler movies, expect a double dose of laughs. Don't blame us if you hate them both.
Friday, November 11th- Sunday, November 13th- Tonight, head out to the Roseland Ballroom for the World War III tour featuring Hollywood Undead and Asking Alexandria. ( Hollywood Undead Tickets ). Sunday marks the Foo Fighters return to the New York area as they play Madison Square Garden. Rock out and catch the relentless Dave Grohl and the boys take over a newly renovated MSG (Foo Fighters Tickets).
Nightlife
Friday, November 11th- 'Champagne for cause' is teaming up with the SoHo Grand Hotel to throw a blow out benefit event for the charity: water, which is on a mission to solve the world's water crisis. Fine liquors will be offered up by La Bubbly and a portion of sales will be donated to bring safe and clean drinking water to people around the globe. (Champagne For Cause)
Friday, November 11th- Saturday, November 12th- Tonight, head on down to Webster Hall for Girls & Boys for a huge dance party with Mimosa. Also catch Mustard Pimp, The M Machine, and Alex English & Reckles with The Trash at The Studio! Tomorrow night, head to Room Fifty5 for Tresor Saturdays at West 55th Street with NXNY live. Dancing included; Blowouts optional.
Other
Saturday, November 12th – Families, pets included, are invited to Citi Pond at Bryant Park's Second Annual Family Day Event to celebrate and kick-off the holiday season by enjoying a day full of fun, family-friendly activities. The activities will include: a book reading by 'Christmas Feet' author Maureen Sullivan and an appearance by lead character, Carlos the French Bulldog; a pet fashion show and complimentary face-painting and treats. (Family Day at Citi Pond )
And as Always, Droid users- make sure to Download the official LocalBozo.com App for FREE from the Android Market! Get all the information we can fit onto your smart phone, NOW!
Related Articles
Share
About Author
(0) Readers Comments