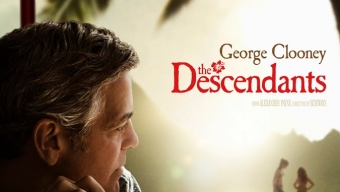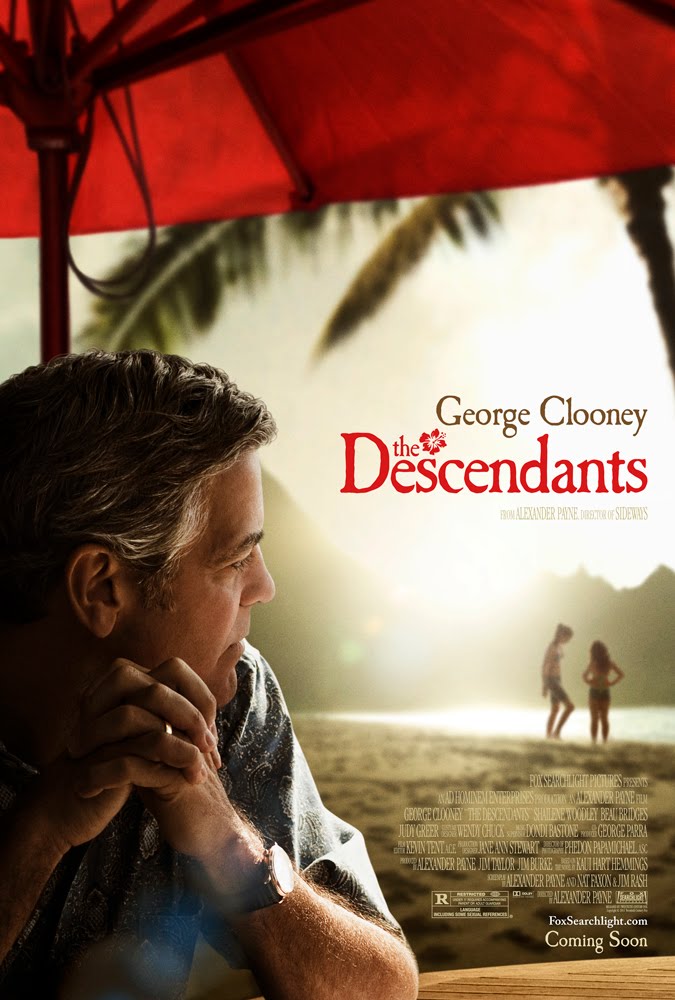 George Clooney has portrayed the roles of solider, casino thief, C.I.A Agent, and hitman, amongst a variety of others. All of these roles were considerable challenges for him as a thespian, yet each seemed to wind up paying dividends by any box office estimation. His work in Alexander Payne's, "The Descendants" conveys Clooney's true worth as the versatile, talented acting powerhouse that he is. In the film, Clooney plays, Matt King a well-known Hawaiian land baron whose wife is on life support after an accident befalls her. King must reconnect with his estranged daughters as he looks for answers about his wife, while encountering several dramatic yet humorous obstacles along the way.
Alexander Payne continues to stay on a hot streak as one of tinseltown's leading directors and screenwriters. His films have a broad appeal to both the mainstream and independent communities, as evident by films like Sideways and About Schmidt. Payne's leading characters share similarly complex, funny, and self depreciating traits, seemingly all at once.
Payne's characters are every men; they are just like us in their fallibility. At first glance, Clooney certainly is a strong, attractive leading male. But his role in "The Decendants" shows the same good looking guy, but with loads more depth. We share in his pain, embarrassment, and his advancing age, and as such many of the scenes in "The Descendants" would appear to be a challenge for any actor, yet Clooney manages to pull them off believably.
The particularly uncomfortable scenes feature King fighting with his already comatose wife. But although his blow out verbal fight with is with a patient that cannot respond to his anguish, the scene becomes truly memorable, a credit to his vast abilities. This warts and all performance shows the trust between a director and his star and we can only hope they are paired up together again soon.
The supporting cast features some of the best character actors working today. If you're going to make a film that takes place in Hawaii starring one of the most famous actors on the planet, you need to surround him with excellent support. The impressive list includes Beau Bridges, Mary Birdsong, Judy Greer, Robert Forster, Rob Huebel, and Matthew Lillard. These talented men and woman fill in the missing pieces by delivering humorous and heartfelt performances while holding their own against the likes of Clooney.
The idea of the family driven comedic-drama is nothing new. But with such a competent team led by Payne and Clooney, "The Descendants" hits on every level for a highly enjoyable movie going experience. Once the credits roll, you will leave the theater thinking about your own family dynamic and especially the role that you play in it.
"The Descendants" is Rated R, starring George Clooney, Judy Greer, and Matthew Lillard, has a runtime of 115 minutes, and opens in limited release Wednesday, November 15th and in theaters everywhere Friday, November 18th.
- Jay Rubin
Related Articles
Share
About Author
(0) Readers Comments