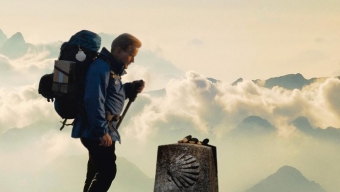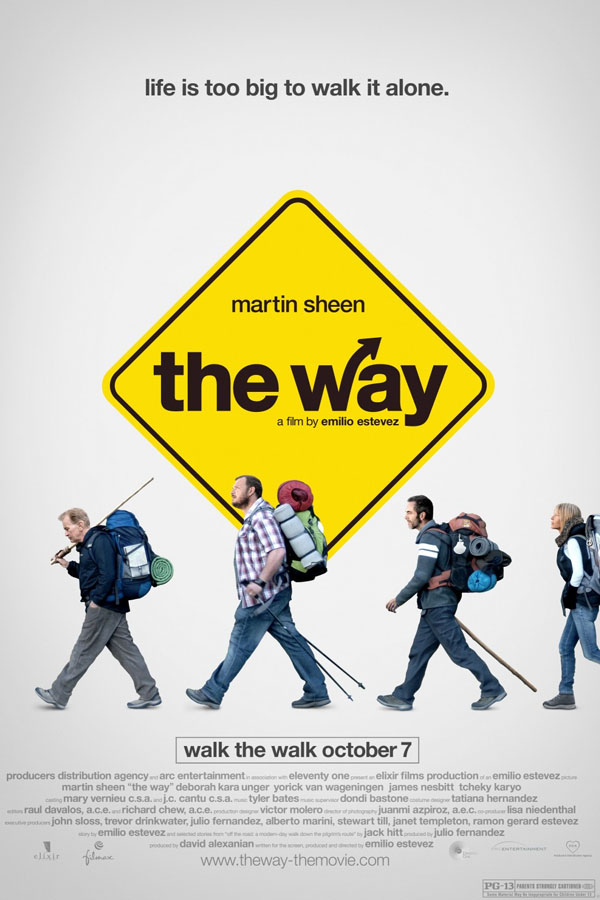 2011's "The Way" marks Emilio Estevez's return to the big screen in a film he is credited with writing, directing, and in which he stars. The often dramatic, sometimes funny, but mostly introspective piece features Estevez (Daniel), a man becoming disenchanted with his ordinary American life. Daniel decides to drop everything he knows and embark on a pilgrimage along the "Camino de Santiago" or The Way of Saint James, a life threatening and altering trail between France and Spain. When a catastrophe occurs right at the commencement of Daniel's trek, his father Tom (Martin Sheen) learns that his son has been killed in the midst of a powerful storm. Pressed with the conflict of returning home with his son's remains to continue his medical practice or taking the pilgrimage himself in his adult son's memory, Tom decides to embark on the journey, encountering people and experiences that change him forever. And with his son's ashes firmly in hand, Tom realizes that he will not be traveling The Way alone.
In many ways, the film "The Way" is a parallel for life itself. When you're first starting out, you're a little disoriented- not knowing which way you're going or what to expect. At times you stumble, feeling emotionally and physically drained. And then along the way, something happens- you encounter people that change you, help you, and keep you focused, as you adapt and react to different circumstances all the while. Regardless of obstacles, we have no choice but to keep moving forward, keep moving along "The Way."
Estevez's "The Way" is also a brilliantly shot film, capturing the natural beauty of Spain and France's lesser known regions in their natural surroundings- the sunsets, the evenings, the innumerable bottles of vino. The film truly makes you long for a trip abroad. The cast of relatively unknown supporting characters play off of Sheen's irascible nature well here. Deborah Kara Unger as the tough as nails "Sarah" and Yorick van Wageningen as the innocently naïve but playful "Joost" manage to bump into Tom along the way and are not as easily shakable as he would hope.
Estevez' vision for his screenplay is played out perfectly through his father's words and emotions. Perhaps Sheen is so believable because the son he loses in the film is in fact his own in real life. Emotional, comical, and poignant- much like life- "The Way" is a long journey, but the road traveled to get there is absolutely worthwhile.
The Way is rated PG-13, starring Martin Sheen and Emilio Estevez, has a runtime of 115 minutes, and is released in theaters everywhere this Friday, October, 7th.
- Jane Van Arsdale
Related Articles
Share
About Author
(0) Readers Comments