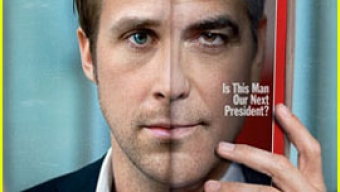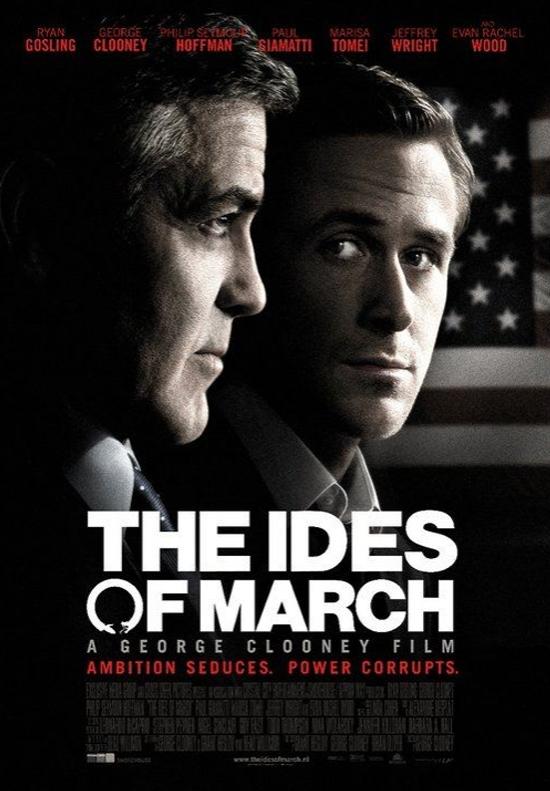 Clooney. Gosling. Giamatti. Tomei. Seymour Hoffman. The cast reads like a who's who of Tinseltown's finest. It certainly seems that the stars (at least the Hollywood ones, anyway) have aligned with the release of "The Ides of March" (R), in theaters everywhere Friday, October 7th. But does this film live up to the reputation of its actors?
While Clooney rarely shares top billing, Gosling, seemingly featured in every film released this year, is the film's true lead. The story revolves around Ohio Governor Mike Morris' (Clooney) Presidential campaign trail, led by his brain trust- the veteran Paul Zara (Hoffman) and the media savvy, yet new to the game Stephen Myers (Gosling). Evoking the same "only man who can make a change" idealism that followed President Obama's 2008 run, Myers' staunch support of Morris is unwavering, until he finds himself directly in the midst of the notorious world of mud-slinging and political subterfuge, at the base of which is a scandal that will effectively rock the election. Myers is then faced with a choice- to compromise his own principles and keep the scandal quiet by any means necessary or to bring it to light, exposing the corrupt activity to the masses.
The film's dialogue was well written for the excellent cast. Seymour Hoffman and Giamatti are incredibly realistic as grizzled, rival campaign managers as each of their candidates vie to represent the Democratic Party. Clooney, suave, handsome, confident made his turn just as believable as the country's next big politician. Even Marissa Tomei (reporter Ida Horowicz) and Evan Rachel Wood (intern Molly Stearns) made the most of their limited screen time, lending more realism to roles less effective if left to other actors.
But at its core, this is Gosling's film- which for us was both hit and miss. His unmistakable charm and quick wit was on point throughout, but his repeated "deer in the headlight" expressions to circumstances intensely emotional left us incredulous, unable to suspend our sense of reality to believe this character he was portraying. Moreover, with a Shakespearian amount of twists and turns throughout the film, what should have been a captivating thriller winds up more anti-climactic than mesmerizing. At the end, we're left with a very real understanding of the inner-workings of a political race- everyone's got their right hand out waiting for their palms to be greased, while using their left hand to stab you in the back. "The Ides of March" may have tried getting a bit too cute with the number of plot twists as each one seems to be less effective than the one that preceded it. And after the excitement of seeing this collection of actors in the same film wears off, we're left with a Political thriller that simply falls flat.
The Ides of March is rated R, starring George Clooney, Ryan Gosling, Paul Giamatti, Philip Seymour Hoffman, Marisa Tomei, and Evan Rachel Wood, has a runtime of 101 minutes, and is released in theaters everywhere this Friday, October, 7th.
- Jane Van Arsdale
Related Articles
Share
About Author
(0) Readers Comments