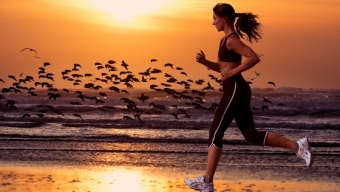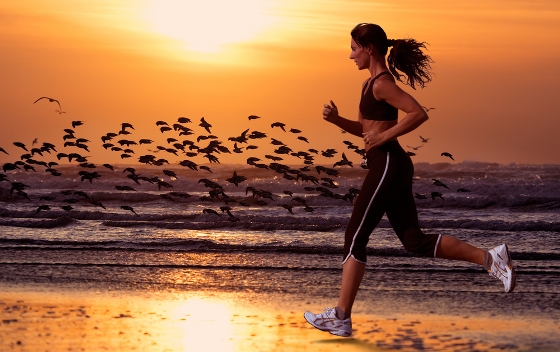 A Guest Blog by Registered Dietitian Leslie Goldstein of HealthyStepNutrition.com
Summer can help motivate people to exercise.  How active have you been this summer? If you have spent one too many nights at your favorite Mexican restaurant on the UES having margaritas or beers, August is the perfect time to jump-start your exercise routine!
Why exercise, besides the obvious of fitting into that bikini?  New research shows that exercising for only 15 minutes each day can increase your life span by 3 years. 
Other benefits?
Weight Management
Prevent health problems-stroke, high blood pressure, diabetes, depression, cancer
Improve your mood by increasing endorphins in the brain (hormones that make you feel good!)
Aids in better sleep at night
Increases energy levels by delivering oxygen and nutrients in the body
Exercise doesn't have to be drab and boring.  It can be fun! 
Take a walk with a friend or a dog!
Try an exercise class- signing up will not only motivate you to attend but it will add diversity to your workouts
Try a trainer for a few sessions to learn some new techniques
Sports- tennis, baseball, basketball all increase your heart rate
No time for exercise?  Try to move around while doing housework, chores such as mowing the lawn, vacuuming, dusting and even cooking while standing can burn calories!
How often do you take advantage of all the options in NYC?
Take a walk on the waterfront! Try walking on the west side highway for great views and a nice path.
Enjoy Central Parks paths and greenery
Join a Zog Sports league- a variety of team co-ed sports including kickball, volleyball, soccer, basketball and football.  For more info- www.zogsports.org/
Local gyms with fitness/yoga/pilates classes- *Some gyms will give you a free trial session before you sign up*

New York Sports Club, Equinox, Crunch, New York Health and Racquet Club (http://nyhrc.com/)

,

24 Hour Fitness

Hiking trails in the area, find a trail that fits your needs http://www.trails.com/toptrails.aspx?area=10071
What is your favorite outdoor activity in/near NYC?
- Leslie Goldstein, RD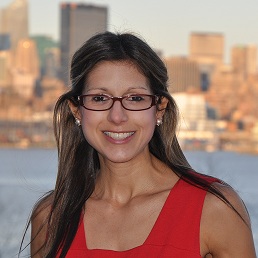 Leslie Goldstein is a Registered Dietitian (RD) practicing in North Bergen and Hoboken, New Jersey. Leslie is an avid exerciser who combines her nutrition knowledge and passion with motivational support in counseling to help her clients make lifestyle changes. Leslie specializes in weight management, general wellness, Diabetes, bariatric surgery, hypertension and cardiovascular disease. Leslie accepts most major insurances. Telephone and/or online consults available.
8100 Kennedy Blvd. North Bergen, NJ 07047 Ph: 201-378-3287
Email: LeslieGoldsteinRD@gmail.com
Related Articles
Share
About Author
(0) Readers Comments