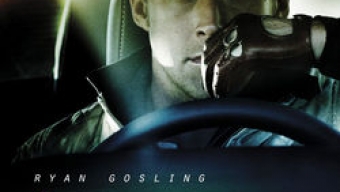 Although Ryan Gosling is a legitimately brilliant actor, since my last memory of him is his heart-throb role in "Crazy Stupid Love" ("it's like you're Photo-Shopped or something!"), I was little biased against him coming in and therefore skeptical that this role in "Drive" (R, opening Friday, 9/16) would have much depth.
And another movie about fast cars? Yawn. Movies in this genre conjure images of "The Fast and the Furious," which is just candy-coated action fluff with little substance.
But I am now eating some serious crow because despite these initial judgments, "Drive" grabbed my attention from the very beginning, held it right until the very end, and blew my initial expectations out of the water. It has all the elements of a memorable action/drama.
First, the characters are haunting:
-          Gosling plays "Driver," a Hollywood stunt-car driver who moonlights as a getaway car driver. Initially he is incredibly reserved during certain scenes, but as we later find out, when he needs to convey something, he does it in a blunt and straightforward way, unleashing words and violence at select times like a viper constantly poised to strike.  
-          Albert Brooks almost stole the show as "Bernie," one-half of an organized crime partnership. Like Driver, he has a violent streak that can quickly come to the surface, despite having an almost amiable exterior.
-          In contrast Bernie sums up his partner "Nino" (played by Ron Perlman) perfectly: "my partner is a belligerent asshole." If you're a fan of "Sons of Anarchy", picture Clay Morrow with the volume turned way up.
-          Finally, Driver's neighbor, played by Carey Mulligan, is in the middle of a love triangle that unpredictably sets Driver on a collision course with Bernie and Nino. After starting a relationship with Driver, her husband is unexpectedly released from prison, and she is visibly torn between the two.
Also it should be noted that there are a couple of scenes with jarring violence. They are so explosive and brutal that you never know when the next one is going to come, which gives a vague feeling of impending doom throughout the film. The scene that is sure to be most talked about is when Driver repeatedly stomps someone's face and head in so thoroughly, that there is nothing left besides a completely flattened pile of blood, bone, and flesh where the head used to be. (Side note: why is it that these scenes get the biggest laugh from the live audience, and most of those laughing are males, myself included? It's not funny at all, but for some reason that's the gut reaction from a lot of folks.)
Finally, director Nicholas Winding Refn succeeded in creating a picture that is visually dark and hypnotic, showcasing a grittier side of Los Angeles than most of us are used to seeing, with a soundtrack to match.
At first it was hard to see how "Drive" could possibly stand out in a stacked fall movie season. After all, it is competing with "Moneyball," "The Girl with the Dragon Tattoo," "The Ides of March," "J. Edgar," "Carnage," "Young Adult," "The Descendents," "War Horse," and "The Iron Lady"- movies starring the likes of George Clooney, Brad Pitt, Meryl Streep, Charlize Theron, and Leonardo DiCaprio. But make no mistake about it: "Drive" belongs at or near the very top of your fall must-see movie list.
Drive is rated R, starring Ryan Gosling, Albert Brooks, Carey Mulligan, Bryan Cranston, Christina Hendricks, and Ron Perlman, has a runtime of 100 minutes, and is released in theaters everywhere this Friday, September, 16th.
- Phil Campanella
Related Articles
Share
About Author
(0) Readers Comments