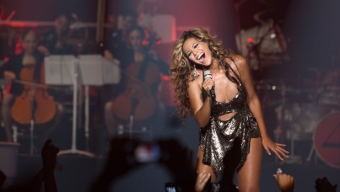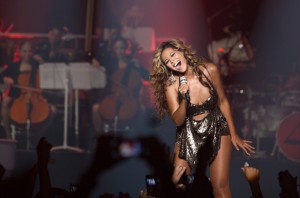 Looking for last minute, off-the-cuff weekend plans? LocalBozo.com has got you covered. It's not too late to figure it all out. For a glimpse of upcoming events that we'll be covering, check out the calendar in our side bar to your right. Otherwise, here are a few highlights to check out in and around Manhattan this weekend!
Arts & Culture
Friday, August 19th – Can you believe the summer is almost over? A sure sign of that is the closing of the 2011 Rooftop Film Summer Series, featuring the world premiere of "World's Best Dad" and "Rooftop Shots," a selection of the year's best short films to celebrate closing night tomorrow. Tickets are 10 dollars at the door at The Old American Can Factory in Brooklyn. (Rooftop Films)
Sunday, August 21st- "Harlem Day," the busiest day of 2011 Harlem Week, offers a variety of free family-friendly events, games, performances, demonstrations, educational seminars and cultural exhibitions in Harlem Sunday. 'Harlem Day' activities will include: The Upper Manhattan auto show, and a musical salute to rhythm & blues, rock, gospel, blues, dance and Calypso. (Harlem Day)
Sports
Friday, August 19th – Sunday, August 21st – There's still baseball to be played in Flushing? Come on out to Citi Field and catch the first place Milwaukee Brewers take on the Amazins in a weekend set. Can the Metropolitans play spoiler as the playoffs approach? (New York Mets Tickets)
Sunday, August 21st – Get down on your hands and knees and thank everything holy that football is back. Head out to Jersey for the New York Jets exhibition against the new look Cincinnati Bengals as Andy Dalton and AJ Green come to town against the likes of Sanchez, Revis, LT, and company. Just be happy it's back! (Jets-Bengals Tickets)
Music & Entertainment
Friday, August 19th- Movie release day. Quiet night tonight? Check out these releases coming out today- "Conan the Barbarian" (R) in 3D, the Arnold reprise opens tonight with some bloody violence and a cast of relative unknowns in a battle of good versus evil. Also, Colin Farrell and Anton Yelchin star in "Fright Night" (R), also in 3d. A high school senior suspects his new neighbor might be a (gulp) vampire. For a film with less blood, you can check out Anne Hathaway and Jim Sturgess in "One Day" (PG-13), about a 20 year on-going relationship between two good looking people. Read our review of One Day on the homepage. Don't blame us if you hate them all.
Friday, August 19th – Heavy metal favorites Toxic Holocaust stop into Europa in Brooklyn tonight, with doors at 6pm. Check out Joel Grind and company (and listen to our exclusive interview with him!) with tickets starting at just $10. (Toxic Holocaust Tickets). On a different note, Beyonce hits the Roseland Ballroom tonight in the midst of her 4 sold out shows there. These tickets were "The Best I Never Had" and if you're lucky enough to get in, make sure you cherish every moment. Especially at $170 a ticket. (Beyonce Tickets)
Nightlife
Saturday, August 20th- DTCC Model Agency launches tomorrow night with a killer party at Taj II. DJ Getlive works the mix at the West 21st Street spot from 10pm to 4am with house and world music. Or hit up Terminal 5 featuring Digitalism, Switch, and Destructo for the Hard Summer Tour 2011. Doors stay open til 5am! Dancing included, but as always- Blowouts are optional!
 Other
Sunday, August 21st- It's New York National Go Topless Day. For the fourth year in a row, join Gotopless in support for Woman to be Top Free anywhere a man can be. Celebrate the day with music, drum circles, dance, and enjoying the sun top free in Central Park until 4pm. "As long as men are allowed to be topless in public, women should have the same constitutional right. Or else, men should have to wear something to hide their chests." Truer words have never been spoken. (GoTopless NYC)
Sunday, August 21st – Hudson Terrace will host, "The Big Gay Wedding" a night for excited and proud New Yorkers in honor of Marriage Equality. It will be an evening complete with dancing, entertainment, wedding cake and a champagne toast. Guests may take advantage of the gay-friendly wedding vendors that will be on-site during the event. (The Big Gay Wedding)
Related Articles
Share
About Author
(0) Readers Comments