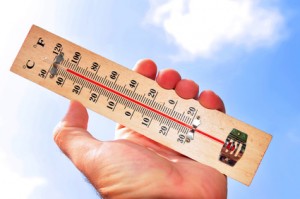 A Guest Blog by Registered Dietitian Leslie Goldstein of HealthyStepNutrition.com
Nothing beats a cold beverage on a warm day!
On very hot days, remember to stay hydrated by drinking. The best choice of hydration is water, but iced tea and fruits such as watermelon, grapes, and berries are also great options. Drink extra fluids depending on your activity levels each day. Keeping your body hydrated will regulate body temperature, protect your joints, moisturize your skin, increase your metabolism, and help to transport nutrients and oxygen in the body.
Be careful! Many drinks that taste good can add many calories and sugar that could add up to more than an ice cream sundae! Have these drinks sparingly and make sure to drink water in between alcoholic drinks to stay hydrated as alcohol dehydrates the body.
The following summer refreshments provide approx 150-350 calories each for 8 oz:
Margaritas, mojitos, sangria, long island iced tea, mai tai, cosmopolitan
Some facts on your favorite beverages of choice:
1.5 ounce shot of alcohol provides approximately 100 calories without any mixers
An average glass of wine provides 100-150 calories
An average regular 12 oz beer provides 150-200 calories
Save calories with an average light 12 oz beer, which provides 95-110 calories
Consider this—if you enjoy a 6 pack of beer on a hot summer day, prepare to pack on an additional 900 calories to your diet! And this is without consuming any bar snacks!
Low Calorie Drink Tips:
Stick with wine or order a wine sprizter with club soda
When mixing liquor- choose diet juice or soda or order your drink on the rocks with no mixer and squeeze some lemon/lime for taste
Avoid adding sugar or salt to the rim of your glass
Choose light beer
Drink slowly to pace yourself; have water in between drinks to hydrate!
Where is your favorite place to enjoy a cold drink in NYC? Here are some good outdoor bars to enjoy the summer and add to your favorites!
- Leslie Goldstein, RD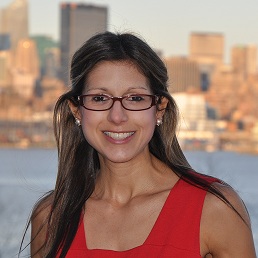 Leslie Goldstein is a Registered Dietitian (RD) practicing in North Bergen and Hoboken, New Jersey. Leslie is an avid exerciser who combines her nutrition knowledge and passion with motivational support in counseling to help her clients make lifestyle changes. Leslie specializes in weight management, general wellness, Diabetes, bariatric surgery, hypertension and cardiovascular disease. Leslie accepts most major insurances. Telephone and/or online consults available.
8100 Kennedy Blvd. North Bergen, NJ 07047 Ph: 201-378-3287
Email: LeslieGoldsteinRD@gmail.com
Related Articles
Share
About Author
(0) Readers Comments