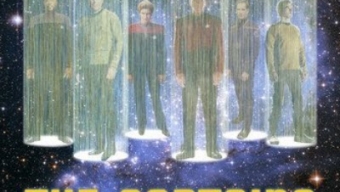 Looking for last minute, off-the-cuff weekend plans? LocalBozo.com has got you covered. It's not too late to figure it all out. For a glimpse of upcoming events that we'll be covering, check out the calendar in our side bar to your right. Otherwise, here are a few highlights to check out in and around Manhattan this weekend!
Arts & Culture
Sunday, July 31st – Move it on uptown into Harlem for Harlem Week, the 37th anniversary celebrating encouragement and fellowship for New Yorkers. Sunday kicks it all off with "A Great Day in Harlem," a noon-9pm, day long affair featuring celebrations of Family Unity (12-4pm), a Gospel Caravan (4pm-5pm), an Urban Fashion Fusion Showcase (5pm-6pm), and closing it all off with a Concert Under the Stars (6pm-9pm). Close out your weekend in a truly different way…with some culture. (Harlem Week)
Sports
Friday, July 29th- Sunday, July 31- Head out to the Bronx this weekend as the Bombers host the Baltimore Orioles in a weekend set, leading up to Sunday's trade deadline. Will the Yankees make any new additions while they're smacking Baltimore's finest back down south? At the very least, you'll see them tee off against some awful, awful pitching. (Yankees Tickets)
Music & Entertainment
Friday, July 15th- Movie release day. Quiet night tonight? Check out some releases coming out today- We're sure you read our review on "The Smurfs" (PG). The 80's icons get the 3-D treatment with Neil Patrick Harris, Hank Azaria, and Sofia Vergara starring. Also, the long anticipated "Cowboys and Aliens" (PG-13), the Jon Favreau helmed films tarring Daniel Craig, Olivia Wilde, and Harrison Ford. And finally, "Crazy Stupid Love" (PG-13)- tell your parents to check out this divorce comedy with Steve Carell, Julianne Moore, Emma Stone, and a chiseled Ryan Gosling. Don't blame us if you hate them all.
Friday, July 29th- Big weekend for concerts in and around Manhattan. Tonight, catch The Flaming Lips and Weezer at the Nikon Theater at Jones Beach- the picturesque spot right on the water. (Weezer/Flaming Lips Tickets) Also tonight, the Black Lips take the stage at the Bowery Ballroom, with tickets at just $23 with Night Beats supporting. (Black Lips Tickets) Or go back in time and celebrate Queensryche's 30th anniversary with the band's performance at Irving Plaza- also tonight! (Queensryche 30th Anniversary) If none of those interest you, how about catching Anvil perform at the Bowery Ballroom? The Canadian heavy metal band, subject of the 2008 documentary will be bringing the house down tomorrow night at 8pm with ELKS opening. (Anvil Tickets)
Nightlife
Saturday, July 30th – Join some of our favorite live, local performers, Arden Myrin and Lisa deLarios at Brooklyn's Union Hall for The Party Machine's 1 Year Anniversary Show. They'll be helped out by Jeneane Garofalo, Bobby Tisdale, Jena Friedman and more for just $5! Show starts at 10, so you'll have plenty of time afterwards to go out and get sauced. (The Party Machine)
Friday, July 29th- Club it up all weekend long. Tonight, the west side Tonic hosts "Black Book Fridays" Ladies are free until 1am, with drinks just $5 for them before midnight and DJ Shadee working the mix. Also, tonight is Pacha's No Pants Party. One of New York City's hottest night clubs is telling you it's okay to take it off! Join Pacha and the pretty people for the Annual No Pants Party. Free admission all night when you check your pants at the door. Music From DJs Junior Sanchez and Gina Turner. Tomorrow night, Touche hosts "Touche Saturdays." DJ Kulcha and DJ Naj spinning at Brooklyn's newest nightlife venue and try beating 2 for 1 drinks from 10pm to midnight. Dancing included. Blowouts optional.
Other
Saturday, July 30th- Trekkies unite! Hit up the USS Intrepid tomorrow night at 7:30pm for a free outdoor screening of "The Captains," with a special appearance by Captain Kirk himself, William Shatner. Watch the documentary as Shatner travels the world to connect with each of the Captains from Star Trek's history, and dress as your favorite Trekkie character for a chance to win posters, t-shirts, and a potential meet and greet with the Canadian actor himself. (Captains Screening)
Sunday, July 31st- A second miracle will be taking place on the Hudson River on July 31st. Eleven-year-old Aaron Perl and his father, Mitch, plan to swim the Hudson River at an event dubbed 'Mitzvah on the Hudson' to benefit people with intellectual and other developmental disabilities. It's free from 1pm to 4pm!( Mitzvah on the Hudson)
- Jane Van Arsdale & Alan Smithee
Related Articles
Share
About Author
(1) Reader Comment