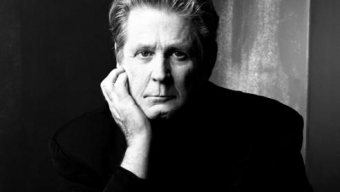 Looking for last minute, off-the-cuff weekend plans? It's not too late to figure it all out. For a glimpse of upcoming events that we'll be covering, check out the calendar in our side bar to your right. Otherwise, here are a few highlights to check out in and around Manhattan this weekend!
Arts & Culture
Saturday, June 11th- Sunday, June 12th- Calling all Renegades! Brooklyn welcomes the Renegade Craft Fair this weekend with hundreds of vendors selling everything from jewelry to housewares. The annual market travels the world from London to California and stops locally at McCarren Park for the 7th time. The fair is open from 11am to 7pm, with food and drink available. As always, admission is 100% free. (Renegade Craft Fair)
Sunday, June 12th- What's that music? What's with the flags? It's the Puerto Rican Day Parade! The day long celebration welcomes over 80,000 Puerto Ricans to march Fifth Avenue from 44th to 86th Street, as over 3 million devoted and passionate spectators take in the sights and sounds of the afternoon. Music. Floats. Celebrities. All celebrating the natural beauty of Puerto Rico. (National Puerto Rican Day Parade)
Sports
Friday, June 10- Saturday, June 11- The Roseland Ballroom hosts the Boricua Invasion I & II- two full nights of boxing action, serving as a tribute to the Puerto Rican boxers of past and future. Airing live on ESPN2 and Showtime on ShoBox, Night I features Kenny "Battlestar" Galarza taking on Irving Garcia while Night II has Luis "Orlandito" Del Valle taking on Dat Nguyen. Former champion Felix "Tito" Trinidad serves as the ambassador and host for an exciting weekend of fights. (Boricua Invasion Boxing)
Friday, June 10- Sunday, June 12- Right in the midst of a 10 game homestand and fresh from a Red Sox sweep, the Bombers play host to the Cleveland Indians. As of today, Derek Jeter is just 10 hits from 3,000. Is this the weekend he does it? Probably not, but they have to win at least one game this weekend , right? (Yankees-Indians Tickets)
Music & Entertainment
Friday, June 3- Movie release day. Quiet night tonight? Check out some releases coming out today- Excitement in IMAX with the release of "Super 8" (PG-13). J.J. Abrams latest no-name-cast thriller features a group of movie-making youngsters in Ohio witnessing a horrific train disaster and the trouble unfolds from there. Also, "Midnight in Paris" (PG-13) gets a wide release tonight featuring Owen Wilson and Rachel McAdams reunited in the Woody Allen film that explores whether the grass is greener. Don't blame us if you hate both.
Saturday, June 11- Sunday, June 12- Celebrate the Blue Note Jazz Festival with Brian Wilson, as the former Beach Boy begins a 3 night stand at the Highline Ballroom. The legendary songwriter will mesh the familiar Beach Boys tunes with George Gershwin in a series of intimate, must see performances. (And if you hang around for Monday night's show- tweet out @localbozo as we'll be in the house for our comprehensive coverage) (Brian Wilson Tickets)
Nightlife
Friday, June 10- The Whitest Kids U Know formed in 2000 at The School of Visual Arts. After they completed college, the group could be found at the Lower East Side bar Pianos, performing on a regular basis. Since then their popularity has grown by leaps and bounds. They are now in their fifth and final season on The IFC Central. Tonight is your chance to catch these guys at a rare live show. Advance tickets are sold out, so you will have to hop on UCB's notorious stand-by line. Get there as early as possible, and maybe bring a, 'road soda,' if you know what I mean. (The Whitest Kids U Know)
Friday, June 10- Sunday, June 12- Get out to the bars for Game 5 of the Stanley Cup Finals tonight as Boston and Vancouver are tied up at two games a piece. Looking for good sports bars? This weekend we like "The 13th Step," "Third and Long," and "Jack Russell's." Remember: skating backwards is a privilege, not a right. Wanna club it up instead? Give Lavo a go tomorrow night- DJ Paolo is working the mix with special guest Hubert. 1Oak has "Solid" Sundays starting at 11pm. The place welcomes The Chainsmokers and is a perfect way to bid the weekend adieu. Blowouts optional.
Other
Saturday, June 11th- Parkside Lounge hosts a $35 all you can eat Crawfish Boil starting at 2pm. They're serving cheap beer AND New Orleans style Hurricanes to accompany as much of the fish as you can handle. (Crawfish Boil)
Saturday, June 11th – Sunday, June 12th- The highlight of the weekend has to be Madison Square Park's Big Apple Barbecue Block Party. The 9th Annual event brings in the biggest names in award winning 'Cue for an outdoor celebration. Admission is free and the food is $8 a plate. Be prepared because it's going to be packed, but a Fast Pass speeds you through the line. At the very least, it's a sight to see it all. (The Big Apple Barbecue)
- Jane Van Arsdale & Alan Smithee
Related Articles
Share
About Author
(0) Readers Comments