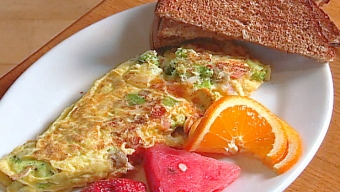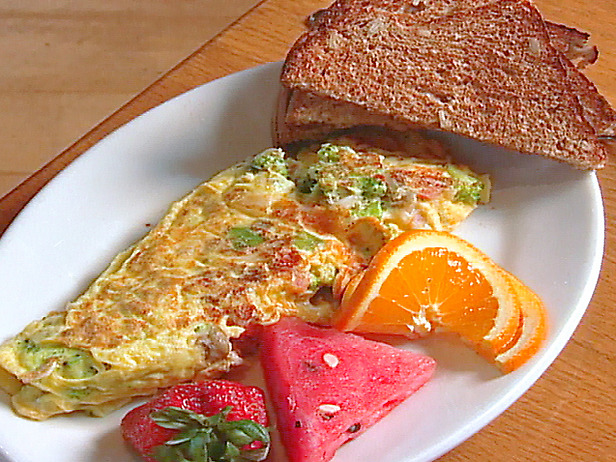 A Guest Blog by Registered Dietitian Leslie Goldstein of HealthyStepNutrition.com
Why is breakfast the most important meal of the day? Adults who eat breakfast daily weigh less and have a lower body mass index (BMI) than those who skip meals.  Eating breakfast kick starts your daily metabolism, allowing your body to burn calories for energy during the day.  Additional benefits of having breakfast? Breakfast also helps you to focus and concentrate better at work or school and provides you with increased energy and improved memory.  It also helps to reduce your intake of food later in the day by keeping you full throughout the morning.
My advice? Start your day with a healthy, nutrient and fiber rich breakfast of whole grains, low fat dairy and fruit!  Carbohydrates will give you energy and protein will keep you full longer.  AVOID pastries that are high in fat, calories, sugar and sodium and will not provide nutrients and fullness but will only cause weight gain.
What should I eat for breakfast?
Instant oatmeal (choose one with at least 3 grams of fiber per serving!) made with skim milk; add berries or dried fruit, chopped almonds or walnuts
Low fat or fat free plain yogurt mixed with berries and cereal or low fat granola
2 egg whites scrambled with whole wheat toast or English muffin and fruit
1 cup whole grain cereal with fruit and low fat milk
2 slices of whole wheat toast with peanut butter or almond butter
No time for breakfast? Have it on the go!
Smoothie made with frozen berries, a banana and skim milk or yogurt
Whole grain toaster waffle with peanut butter
Hard boiled egg with 2 slices of toast
Breakfast burrito made with whole wheat tortilla, 2 scrambled egg whites, spinach and black beans
If you're on the run, don't skip breakfast!  Stop at Dunkin' Donuts and pick up an egg white and cheese on an English muffin (260 calories), a huevos rancheros wrap (220 calories) or an egg white veggie flatbread (330 calories)
Dining out for a weekend breakfast or brunch in NYC?  Try these lighter options:
Omelets- try egg whites and pile in the veggies!
Pancakes- try adding fresh fruit to your pancakes as a topping instead of sugary syrup
When dining out, make sure to go easy on the sides!!  Small items can pack on large amounts of calories and fat!  Check the calorie content of some of your favorites: bacon: 100 calories a slice, hash browns: 400+ calories, sausage: 300 calories, croissants: 200+ calories.  Instead, try these lighter options: a side of berries, a banana, whole wheat toast, or turkey sausage/bacon.
A few NYC brunch suggestions (These are some of my favorite spots- they won't kill you with portions or price, and they're just downright charming!):
- Leslie Goldstein, RD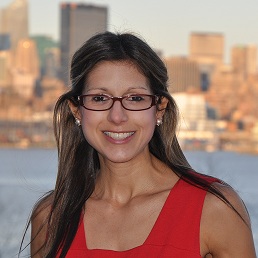 Leslie Goldstein is a Registered Dietitian (RD) practicing in North Bergen and Hoboken, New Jersey. Leslie is an avid exerciser who combines her nutrition knowledge and passion with motivational support in counseling to help her clients make lifestyle changes. Leslie specializes in weight management, general wellness, Diabetes, bariatric surgery, hypertension and cardiovascular disease. Leslie accepts most major insurances. Telephone and/or online consults available. www.healthystepnutrition.com
8100 Kennedy Blvd. North Bergen, NJ 07047 Ph: 201-378-3287
Email: LeslieGoldsteinRD@gmail.com
Related Articles
Share
About Author
(0) Readers Comments