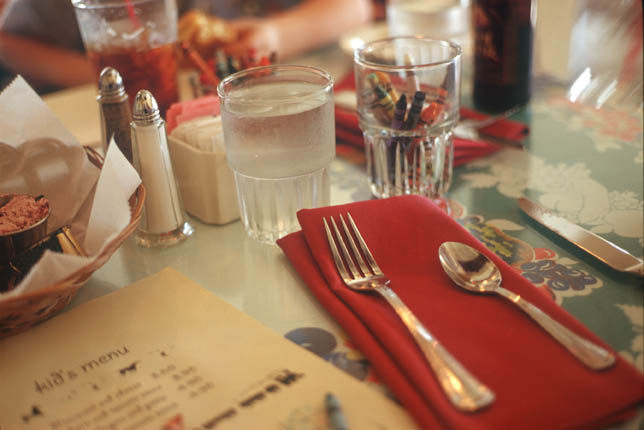 A Guest Blog by Registered Dietitian Leslie Goldstein of HealthyStepNutrition.com
So you plan on enjoying a night out in Manhattan and you end up feeling bloated, nauseous, and about to burst after dinner. How can you make it out to a bar to meet your friends afterwards if you're feeling this full? Here are some tips to enjoy your favorite New York restaurants without the guilt:
Order an appetizer! Why order more food if you are trying to watch your waistline? Consuming more food (as long as it is a healthy option) actually speeds up your metabolism. It's when you starve your body that it clings to its fat storage. Ordering a soup or a salad as a starter can add an additional vegetable serving to your daily intake.
Watch your portions! New Yorkers have become accustomed to eating HUGE portions in restaurants. Typically, many are dissatisfied if their burger is not the size of the entire plate with a heaping side of fries. Similarly, most restaurants serve portions that are too large. Try putting half your portion on a bread plate and take the leftovers home with you- (have it for lunch the next day)! If you find this too difficult, ask the waiter to prepare half of it to go at the start of the meal or order an appetizer as your entrée to receive a smaller portion.
A few good rules of thumb:
• 3 oz chicken breast or meat- size of a woman's palm or a deck of cards
• 3 oz fish- size of a checkbook
• 1 cup cooked rice- size of a baseball
• 1 baked potato- size of a computer mouse
Always have a plan! Check out the menu online (most restaurants post on their websites) so that you can be completely prepared to order appropriately. This will help you make healthful choices without influence from a group. Healthful choices will have the words steamed, broiled, baked, or grilled. Limit foods that are fried or sautéed as they are cooked with oil or added fats. Don't be afraid to ask for substitutes- switch French fries for a vegetable or salad and ask for dressings and sauces on the side to reduce calories.
Enjoy your food! Eat slowly and enjoy the meal and the company. Put your fork down between bites and drink water- this will help you realize when you are full. Studies have shown that the mind does not realize when the stomach is full until 20 minutes after you stop eating.
Take a walk! New York City restaurants are never too far from a subway. Take a walk after dinner and you can fit in some exercise, this will also help you digest your meal. Get off a subway stop early to add in a few extra blocks to your walk!
- Leslie Goldstein, RD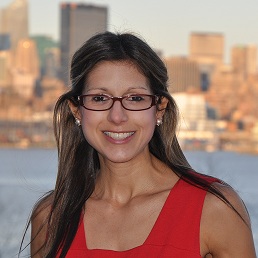 Leslie Goldstein is a Registered Dietitian (RD) practicing in North Bergen and Hoboken, New Jersey. Leslie is an avid exerciser who combines her nutrition knowledge and passion with motivational support in counseling to help her clients make lifestyle changes. Leslie specializes in weight management, general wellness, Diabetes, bariatric surgery, hypertension and cardiovascular disease. Leslie accepts most major insurances. Telephone and/or online consults available. www.healthystepnutrition.com
8100 Kennedy Blvd. North Bergen, NJ 07047 Ph: 201-378-3287
Email: LeslieGoldsteinRD@gmail.com
Related Articles
Share
About Author
(0) Readers Comments