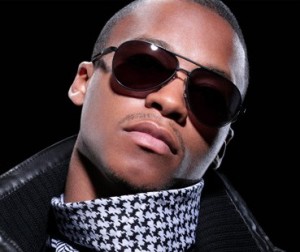 Looking for last minute, off-the-cuff weekend plans? It's not too late to figure it all out. For a glimpse of upcoming events that we'll be covering, check out the scrolling calendar in our side bar to your right. Otherwise, here are a few highlights to check out in and around Manhattan this weekend!
Arts & Culture
Wednesday, April 20- Sunday, May 1- The Tribeca Film Festival is in full swing, as lower Manhattan celebrates a showcase of innovative filmmaking. Guest lecturers include Ron Howard, Robert DeNiro, Sean Penn, Alec Baldwin, and films with Ed Burns and Will Ferrell to name a few. The whole neighborhood is under siege with free screenings and events as well. (Tribeca Film Festival)
Sports
Friday, April 22; Sunday, April 24- The Knicks aren't out of it yet! Well, they haven't even played game 3 of the series yet, but after missing the playoffs every year since 2004, our confidence has been shot. Check out the Knicks taking on the Boston Celtics in Games 3 and 4 of the first round of the NBA Playoffs. And scream Go NY Go NY Go. Or, don't. (Knicks Playoff Tickets)
Friday, April 22- Sunday, April 24- Another weekend, another home series for the Mets in Flushing. This weekend the Arizona Diamondbacks come to town for a weekend set. Unlike Knicks and Rangers tickets, seats for this Mets series are very much available. (Mets Tickets)
Music & Entertainment
Friday, April 8- Movie release day. Quiet night tonight? Check out some releases coming out today- Water For Elephants (PG-13)- Reese Witherspoon and Robert Pattinson in a synopsis where an "orphaned veterinary student joins a traveling circus?" I've heard good things about the book and the anticipation for this movie is high. But based on that synopsis, there has to be SOMETHING else to do tonight, no? Don't blame us if you hate it.
Friday, April 22; Sunday, April 24- It's a Hip Hop weekend at the Roseland Ballroom, which is probably slightly different than the founders anticipated long ago. Friday night, rapper Kid Cudi takes the stage with tickets ranging from $62-$90. (Kid Cudi Tickets) That not enough? Celebrate the new album Lasers with artist Lupe Fiasco on Sunday at 8pm. You might have to Kick, Push your way to the front, though. Coast. (Lupe Fiasco Tickets)
Nightlife
Friday, April 22- Finnerty's hosts an open bar benefit for San Francisco Giants fan Brian Stow who was savagely beaten in the Dodgers Stadium parking lot for wearing Giants gear. $40 open bar from 7-10pm with 100% of the proceeds going to Stow's family, and stick around for Giants- Braves! (Finnerty's)
Saturday, April 23- Get ready to club it up this weekend in NYC. The weather is getting nicer and that means you NEED to check out Sky Room, a rooftop bar at the Marriott Times Square- with spaces with a retractable roof and private cabanas. This weekend, DJ B Mills be blowin' it up amidst a beautiful NYC Skyline. (Sky Room)
Other
Friday, April 22- Sunday, May 1- It's the end of April, which can only mean the New York International Auto Show takes over the Jacob Javits Center. With massive displays that have to be seen to be believed, including a classic car gallery, the Bugatti Veyron- a $1.7 million street legal car, and filmmaker Evan Glodell's handcrafted car Medusa from the film Bellflower, on top of a multitude of other exhibits from every imaginable automaker. Rev it up! (NY Auto Show)
Sunday, April 22- It's Easter! Take some time after church to check out the Easter Parade and Easter Bonnet Festival. From 49th Street, along Fifth Avenue, the parade marches on from 10am to 4pm. It's okay- since the festival is outdoors, you can eat your Peeps on the street.
- Jane Van Arsdale
Related Articles
Share
About Author
(0) Readers Comments