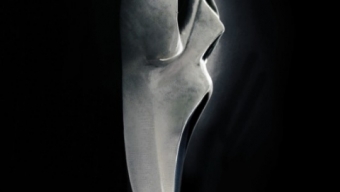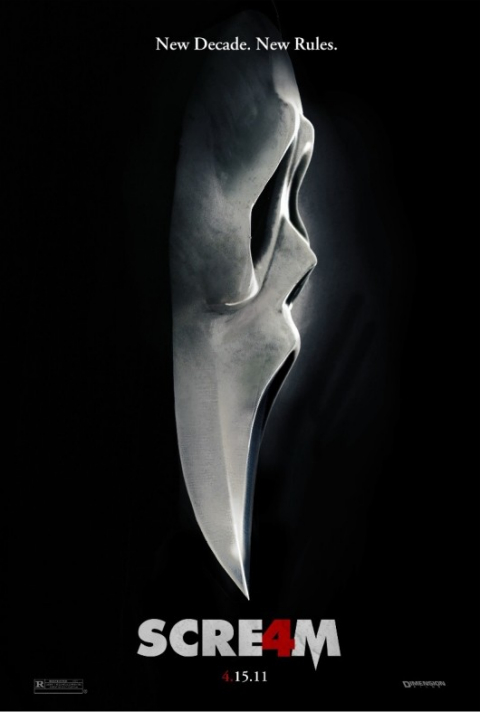 Looking for last minute, off-the-cuff weekend plans? It's not too late to figure it all out. For a glimpse of upcoming events that we'll be covering, check out the scrolling calendar in our side bar to your right. Otherwise, here are a few highlights to check out in and around Manhattan this weekend!
Arts & Culture
Friday, April 15- Sunday, April 17- Carnegie Hall hosts three historic performances this weekend with the Chicago Symphony Orchestra in town all weekend, with a different concert each day. Friday (8pm), catch Verdi's "Otello" with the Chicago Children's Choir, Saturday (7:30pm) catch narrator Gerard Depardieu and the performance of "Symphonie Fantastique" and "Leilo" and Sunday's 2pm matinee of Shostakovich's Symphony No. 5 and Liszt's "Les Preludes." Tickets start at just $22. (Chicago Symphony Orchestra)
Saturday, April 16- Take in a brand new exhibit opening today at the American Museum of Natural History called "The World's Largest Dinosaurs." Running through January 2012, be the very first to see the 60 foot long life-size model of a Mamenchisaurus. Don't like dinosaurs? The Museum has other things too. (American Museum of Natural History)
Sports
Sunday, April 17- The Blue Shirts are back in the playoffs and Sunday they host the #1 seeded Washington Capitals in Game 3 of the NHL Eastern Conference Quarterfinals. With a 3pm start time, get ready to open up your wallets- but supporting your New York Rangers on their quest for the Cup is all worth it. (New York Rangers Playoff Information)
Friday, April 15- Sunday, April 17- The New York Rangers may play Sunday, but World Series also-rans, the Texas Rangers come to the Bronx for a weekend set against the Yankees. Possible playoff preview in April, including the Sunday night national game? Yes please. (Yankees Tickets)
Music & Entertainment
Friday, April 8- Movie release day. Quiet night tonight? Check out some releases coming out today- Scream 4 (R)- the whole crew is back from Neve Campbell to David Arquette for the Wes Craven helmed fourth Scream movie. Admittedly, yes- we're excited. Also, Rio and Rio 3-D (G), an animated film featuring the voices of Anne Hathaway and Jesse Eisenberg. Bring the kiddies out to watch the birds attempt to escape smugglers and return to freedom. Don't blame us if you hate both.
Friday, April 15- Another earthquake in Japan leads to even more reason to come out to LocalBozo favorite the Bell House tonight for Brooklyn <3 Japan: A Brooklyn Benefit for Japan Disaster Relief (Night Two). You read our coverage of last week's show and this week's event with names like Wyatt Cenac, Kristen Schaal, and Kurt Braunohler will be just as great. Zach Galifianakis made a surprise appearance last time. Don't miss out on your chance to help those afflicted by the disaster in Japan. Tickets are just $15. (Japan Benefit Information)
Friday, April 15- The Best Buy Theater hosts night the second of two nights of The Disco Biscuits- the Philadelphia based electro-jam band that fills every awesome live performance with outstanding light shows. Trance Fusion? Livetronica? How about, Fun! Tickets are $42.50. (Disco Biscuits Information)
Nightlife
Friday, April 15- Saturday April 16- A favorite from the Howard Stern Show and a regular on VH-1, immensely talented comedian Greg Fitzsimmons brings his brand of stand-up to Caroline's on Broadway with two shows each night this weekend, at 7:30 and 10pm. Tickets are $26.75, but beware of the dreaded two drink minimum. (Greg Fitzsimmons Tickets)
Saturday, April 16- Get ready to club it up this weekend in NYC. Highlights include 80's & 90's dance for "Sexy Saturdays" at Alphabet Lounge- free admission until 10:30pm; Power 105's "Funhouse Saturdays" at Promenade with $111 bottles until midnight; Crash Mansion hosts "Stimulate- the Mind, the Body, the Dancefloor" which only happens on the third Saturday of every month; and finally, the stunning views of "Scenic Saturdays" at the beautiful Hudson Terrace for a more upscale/older crowd.
Other
Saturday, April 16- It's the Tri-Annual Clam Shuck at The Brazen Head, in Brooklyn, New York. With a half dozen little neck clams at just $5, Blue Point oysters just $1 each, and chowdas at $5, how could you not head over? The Boerum Hill bar is just a stones throw away. "Have a Great Shuckin' Time." (The Brazen Head Clam Shuck)
Saturday, April 16- Tomorrow at noon, Coney Island's Luna Park opens for the season. Be on that first Cyclone ride in 2011 with a full day of contests and giveaways. Don't take this for granted, as the historic rides won't be around forever. But as they say in Coney Island "You don't need to have your feet on the ground to have fun! (Luna Park Opening)
- Jane Van Arsdale
Related Articles
Share
About Author
(0) Readers Comments