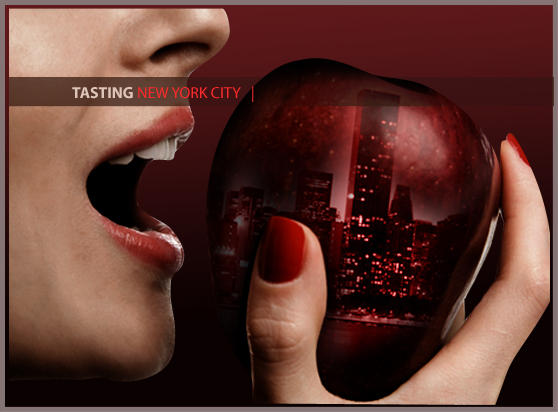 Looking for last minute, off-the-cuff weekend plans?  It's not too late to figure it all out.  For a glimpse of upcoming events that we'll be covering, check out the scrolling calendar in our side bar to your right.  Otherwise, here are a few highlights to check out in and around Manhattan this weekend!
Arts & Culture
Saturday, April 9- Love a parade? Take in the 13th annual Tartan Day Parade on Saturday- a fully Scottish celebration that starts at 2pm on Sixth Avenue from West 45th Street to West 58th Street. Don your kilt for the celebration and celebrate the after party at Stout with some of your buds. Bagpipes not included. (Tartan Week)
Sports
Friday, April 8- Sunday, April 10- The Yankees did it last weekend, and now the Mets get to hog the back page as the New York Mets celebrate their home opener with a weekend slate against the Washington Nationals with a first pitch of 4:10pm. With so much going on outside the clubhouse, it'll be interesting to see what the Mets do on the field for once, in front of their rowdy Queens fan base. (New York Mets Opening Homestand Tickets)
Friday, April 8- The 84th Annual Golden Gloves boxing tournament concludes tonight at The Theater at Madison Square Garden. Catch the passion and pageantry of hungry young fighters physically testing themselves against other fighters of likeminded ilk. (Golden Gloves Finals Tickets)
Music & Entertainment
Friday, April 8- Movie release day. Quiet night tonight? Check out some releases coming out today- Arthur (PG-13) with Russell Brand and Helen Mirren. Look, if you haven't seen advertising somewhere for this remake, then you live on Pluto. Yes, a planet that no longer exists. Also, Your Highness (R), a raunchy comedy featuring Danny McBride, James Franco, and Natalie Portman in a medieval world where they attempt to free the princess (Zooey Deschanel). Don't blame us if you hate both.
Friday, April 8 & Sunday, April 10- Who knows more about winning than Charlie Sheen? Check out his live show "Charlie Sheen Live: My Violent Torpedo of Truth," which has gotten rave and horrendous reviews depending on the city, as he invades the historic Radio City Music Hall. Insert Two and a Half Men joke here. (Charlie Sheen Tickets)
Saturday, April 9- Irving Plaza hosts Los Angeles' masked rap rock band Hollywood Undead, who hit the road hard on the Revolt Tour 2011 with openers 10 Years, Drive A, and New Medicine. With a ticket price of just $27.50, you'd have a hard time finding better value on a Saturday night. (Hollywood Undead Tickets)
Nightlife
Friday, April 8- Looking for a scene? Look no further than tonight's Luau Party at 230 Fifth with free leis, drink specials on mai tais, umbrellas for your umbrella drinks, and umbrella drinks for your umbrellas. Free admission 6-11pm. (Get Laid)
Saturday, April 9-Doc Holliday's is celebrating their 17th Anniversary party described as "drink specials, giveaways, mayhem, music, and madness." Don't you owe it to yourself to attend? (Doc Holliday's)
Saturday, April 9- The Upright Citizen's Brigade Theatre present's Nana's Surprise Birthday Party. Performed by the cast of the Chris Gethard Show, Nana is going to get a surprise party in the form of a three act rock opera performed in her honor. Tickets for the midnight show are just $5. (UCB Theatre)
Other
Saturday, April 9- It's the Greenwich Village Spring Bar Tour. From 1-9pm, 10 bars will be participating on $2 drafts as well as food and shot specials. If you bring 2 canned goods to benefit City Harvest, registration is just $10. Register from 1-6pm at The Red Lion on Bleecker & Thompson. (Greenwich Village Spring Bar Tour)
- Jane Van Arsdale
Related Articles
Share
About Author
(5) Readers Comments