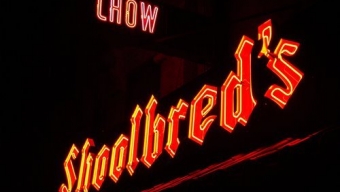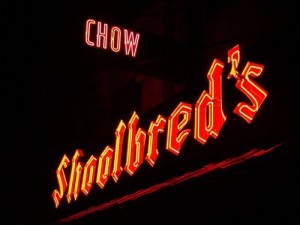 It may be Thursday but this is New York, and it's never too early to start planning your weekend. We all know its freezing out there. Hell, I thought my hand was going to freeze and break off last night- true story. Just so you know my hand is still attached to my wrist, thanks for caring. Winter weekends can be spent a number of ways. A few people I know enjoy leaving town to go skiing. But since I am terrified that I am going to get paralyzed my first time out, I prefer staying in the city, most of the time at a cozy bar, which may feature a hot alcoholic beverage and maybe even one that has a fireplace. If you are not in the drinking mood, and would like to imbibe in some culture we have that for you as well. Enjoy and please look out for the black ice. I've been busting my ass every day it seems.
Booze By The Fire at Shoolbred's
197 Second Avenue between 12th & 13th Streets
(212)529-0340
http://www.shoolbreds.com
We all know about bars that are dark inside. Some are even dank and not fun to be in for longer than one drink. Fortunately for us, this is not the case with Shoolbred's in the east village. This Scottish style pub has been designed to look like it has been at its Second Avenue location for decades, but it is only in fact, a few years old. The best feature of Shoolbred's is the fireplace located near the back of the bar. It is a true gas burning fireplace which really makes the place desirable during the winter months. There are four leather chairs and a table located right in front of the fire which is perfect for a small group to hang out at, or even for an informal drink date. Shoolbred's is located just steps from the great East Village Cinema, so it's a perfect place to grab a pre or post movie drink. Drop on in for a hot toddy or a great pint of beer from their vast array of taps.
The Subsonic Tour Featuring Excision
Best Buy Theater- 44th and Seventh Avenue
http://www.bestbuytheater.com
The Best Buy Theater (formerly Nokia) is one of the best new concert venues in our city. The sound system is excellent and has been perfected for any type of performance. They layout is quite impressive as well and since the venue is underground that means that space is not an issue. The bar space is huge, and can easily accommodate the thirsty hordes. Food is also available from sandwiches to snacks, and the place is rife with places to hang out, when you're not rocking out. This Saturday (2/12) is a perfect time to check out this great venue and its brilliant sound system, as the Subsonic Tour will be hitting the stage with headliner, Excision (Tickets $20 – $25).
Excision, from British Columbia, Canada is known across North America for their high-energy combining drum and bass break beats, with hip-hop, and even heavy metal! They really are a stew of music that many of us love, all mashed together in a seamless manner. Excision is joined by opening acts Downlink and Antiserum. And at a price of twenty dollars for the cheapest ticket why not head out for some very eclectic music. http://www.myspace.com/excision
Meet LocalBozo.com at The Best Wings In Brooklyn Competition
Red Star- 37 Greenpoint Avenue- Greenpoint, Brooklyn
The Best Wings in Brooklyn
You know that we at LocalBozo.com love hot wings! Hell, we make our own videos about them. That is why we are heading out to cover "The Best Wings in Brooklyn Competition," this Saturday in lovely Greenpoint, Brooklyn. At this event wing fans from all around the city will be able to sample the very best in fried and sauced chicken! No longer can Buffalo claim to have the only wing related events in the country.
The festivities begin at 2pm sharp, and best of all its free to the public. This is a great opportunity to come out to Brooklyn and try wings from different bars around the city that you may not have even heard of before. And don't worry, hot wing's best friend, beer will be there as well. This is truly a great way to spend a Saturday afternoon. All the contestants who enter will be donating their entrance fee to the Food Bank of New York, which is a great cause. So be sure to tweet us out if you are coming to the event so we can meet up with you and snap some photos of you eating wings, you pig! Just kidding. See you out there. Tweet us @LocalBozo.
- Alan Smithee
Related Articles
Share
About Author
(0) Readers Comments