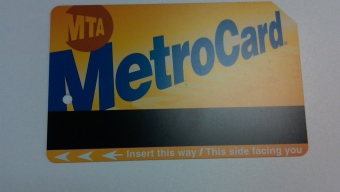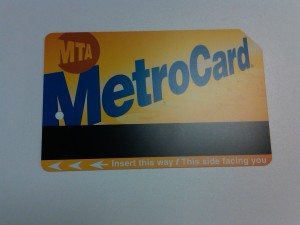 *Yes, it is true that I, Alan Smithee have griped about the MTA in the past. But who would I be as an observer of society and as a social commentator if I did not continue to question why things are they way they are. Please enjoy*
The pioneers of this country who invented the railroad system were brilliant visionaries. At a time in our new found land, these men risked life and limb to help us all travel outside of our borders and comfort zones. Western expansion, as it was called, helped stimulate our growing economy, and gave Americans a new lease on life. We could now travel as far as California or take the train to where employment existed for a specialized trade. These developments became paramount to our development as a nation.
New York's Metropolitan Transportation Authority, otherwise known as the MTA was founded in 1965. This would be the first time that the subway, bus, Metro-North, and Long Island Rail Road services would all be under the same government umbrella, and this was critical for all New Yorkers. Finally transportation was streamlined, getting people from point A to B in the most efficient manner possible.
In 2011 times have changed greatly, and the MTA is sadly not a favorite government agency of New Yorkers. So much has happened over the past decade, placing the transportation agency in a negative light. A major example of this is the construction of the planned Second Avenue subway line. This effort began back in 2006 on the upper east side. Yes, it is true that having more stations with easier access would be beneficial to us all. But if you have been up there recently you've seen that maybe this was a bad idea. To build a new station you need to do some heavy duty drilling underground. In turn, the street level feels the brunt of this. The area between East 89th and 2nd to East 95th was once a nice, thriving street. Today, it resembles a demilitarized zone. Barricades and fences line the street, where scaffolding hides once bustling businesses, causing havoc to both motorists and pedestrians. It's really hard to know where to walk or drive, as sidewalks and streets have been narrowed or are completely blocked off.
This directly effects the businesses that exist on the street. From popular bars to Chinese restaurants, they have all felt the downside to this transit expansion plan. The entrances to their respective businesses have been moved, and their signage is covered, making it hard for people to know exactly where they are going. The streets located on Second Avenue just have a dirty look to them. It is simply not desirable to be there anymore, not to mention the people that live in the buildings above these streets. And with the construction slowly snaking further downtown, it appears that this negative effect to the area will continue.
Further, the prices of MetroCards, especially the monthly unlimited passes, have always been a highly contested issue. It appears that the agency can always find a reason why they need to raise prices, even though it appears that they aren't doing a lot to fix the overall system. This includes but is not limited to station closures, beefed up police and/or security, and transit delays. Up until the new year, the price of a MetroCard was at $89, which many felt was way too high for the sheer amount of issues associated with this City's travel problems. I know this is not news to anyone but the MTA has once again raised the already high price of monthly cards. At a staggering rate of $104 per month, I am almost left speechless. How do they expect people to pay for this every month? What are we getting in return? The answers to these questions will never be clear, and will most likely be clouded by bureaucratic nonsense. When you're standing on the platform, hearing a muffled voice saying your train is delayed, while a rat runs between cars, you will question where your hard earned money is really going. It is a shame that in a city, where mass transit is such a necessity, we New Yorkers have to put up with this.
My advice to you is simple. Take the train when you have to and walk or ride when you can. It's not rocket science- avoid train and bus travel whenever you can. Hey we all need exercise right? If you cannot afford the new price for MetroCards, take it upon yourself to devise a budget. When you approach the machines only pay for the amount of rides you think you really need. This will help you in the long run, so you are not holding onto a card that is rarely used. Hopefully grassroots efforts like this one, and public outcry can somehow show this agency that we want much more for our money, and for the service they offer.
- Alan Smithee

Related Articles
Share
About Author
(0) Readers Comments