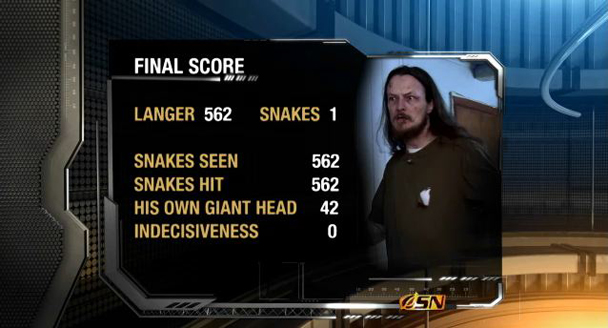 LocalBozo.com brings you the best in original content on the internet. That being said, sometimes we need to tip our hats to some of the other contributors on the World Wide Web. Every week, LocalBozo.com will bring you our Weekly Web Picks for some other Must-See content that we played no role in creating. This week's picks are below.
- The Onion SportsDome: Meth Addict Vs. Invisible Snakes. Video Gum (video)
- Fancy a drink? Eater brings you the Top 12 most expensive cocktails in Manhattan.
- Speaking Nonsense To Strangers: Best Hidden Video Prank Ever? Huffington Post (video)
- Verizon announced it will be offering the Iphone in February. Everything you need to know. Engadget
- The Mathematics of Beauty. Gizmodo
Related Articles
Share
About Author
(0) Readers Comments