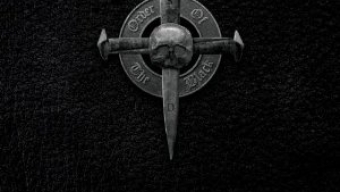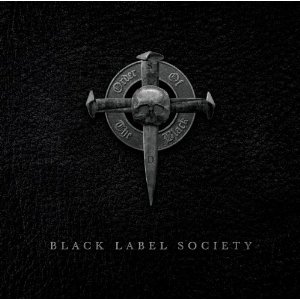 For more than a decade, Zakk Wylde has been known as Ozzy Osbourne's lead guitarist.  Don't get me wrong, this isn't a bad thing.  But, when a guitarist at the caliber of a Zakk Wylde has to share the moniker of another artist it can be artistically stifling.  In 1998, Wylde laid the ground work for what would become Black Label Society.  And in the twelve years since the band's inception they have released eight studio albums and have attained a massive cult following all around the world.   If you check out the band's logo, it resembles a Hells Angels-style logo and they also wear cuts (biker vests to me and you).  After recently dissolving his working relationship with Ozzy, Black Label Society is officially the only band on his plate.  The release of their new album "Order of the Black" truly shows Wylde's excellence as a guitarist and allows him to join the ranks of metal greats.
The flow of the album gives the listener a swift kick in the ass and then lets it relax, before chilling out with some solid rock ballads.  The album, just released on August 10th, kicks off with songs "Crazy Horse" and "Overlord" setting a solid tone, set to Zakk's amazing technical metal riffs.  As for the ballads, we suggest you check out "Darkest Days."  It's a great song for sitting around your apartment on a Sunday when you're very hungover, but still feel the need to rock (and maybe eat a sausage egg and cheese).  Musically in 2010, bands who claim to be "metal" put out an album with one somewhat hard song and the rest of the album is loaded with filler tracks, most of which sound all the same.  With "Order of the Black" you get the exact opposite.  Each track defines itself as something original and most importantly, catchy, a matter of extreme importance in a day and age where music fans are at their most fickle.
If you are going to check out just one song from the new album, make sure it is "Godspeed Hellbound."  The metal truly shines on this one, crunching its way along right from the beginning.  The Ozzy influence shines through on this track as well, as certain sections appear to have come from beyond the grave of Mr. Randy Rhoads.  This should not be any surprise, since so much of what Wylde plays is a tribute to the masters of metal who have come before them and sadly some of these greats are no longer with us.
The album in totality is full of honorable mentions, each of which help to raise both the bar and expectations as the record progresses.  We whole "black" heartily suggest you check out the following tracks on the album in no particular order- just realize that these are amazing.  "Southern Dissolution" features elements of both progressive metal and early Metallica.  "Black Sunday" kicks in with a powerhouse of pedal effects that will whet the pallet of any guitar junkie.  And finally "War in Heaven" is a perfect anthem for any live show with its fist pounding chords and head banging grooves.  It will literally make your neck hurt for weeks.   Don't just take our word for it.  Buy the album and see for yourself.  You will not be let down, as there is something for every hard rock and metal fan to taste.
On October 20th Zakk Wylde brings Black Label Society to New York City's Hammerstein Ballroom for "The Black Label Berzerkus 2010."  The tour is stacked with the likes of Maryland's own Clutch, and thrashers Children of Bodom.  This is a tour not to miss. Tickets are on sale right now, so grab a beer and we'll meet you at the show!
-  Alan Smithee
Related Articles
Share
About Author
(1) Reader Comment