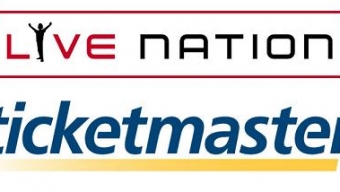 In February 2009, the announcement of the planned $2.9 billion merger between Ticketmaster & Live Nation (now "Live Nation Entertainment") was made public, and was subsequently approved in January of this year. The words "monopoly," "Antitrust," and "barriers-to-entry" were openly discussed, as the newly formed corporation defended how the merger would restore two floundering companies to success. The customer, meanwhile had no choice but to deal with these third parties, and effectively pay increasing convenience and processing fees just for the opportunity to wait online for the chance to purchase tickets to a theater performance, sporting event, concert, or stand-up show.
For years Ticketmaster's additional charges have been a source of contention between the ticket agent and its customers. Certainly the merger with Live Nation would only benefit the consumer, forcing the newly formed conglomerate to eradicate these excessive charges. A quick peek at some local New York area events at different venues indicates that may have been pure speculation at best.
- A Pearl Jam concert ticket in May at Madison Square Garden had a face value of $79 and added an $11.45 convenience charge, and a $3.20 order processing fee. Fees & charges accounted for 16% of the cost of 1 ticket, which Live Nation Entertainment pockets.
- A WWE event ticket at the Nassau Coliseum in June had a face value of $25 and an added $11.25 convenience charge, a $2 facility charge, and a $1.50 in additional taxes. Fees & charges accounted for 43% of the cost of 1 ticket.
- A Phil Collins concert ticket in June at the Roseland Ballroom had a face value of $77 and added a $14.75 convenience charge. This fee accounted for 16% of the cost of 1 ticket.
- A New York Yankees ticket in August at Yankee Stadium had a face value of $19, a convenience charge of $4.10, and a $3.30 order processing fee, making up 28% of the cost of 1 ticket.
- A Dirty Projectors concert ticket in September at Terminal 5 had a face value of $25, a convenience charge of $4.80, and a $2.05 order processing fee, making up 22% of the cost of 1 ticket.
- Finally, a Notre Dame football game, being played across the river at Giants Stadium in New Jersey, carries a face value of $70, a convenience charge of $9.60, and a $4.00 order processing fee, accounting for 16% of the price of 1 ticket.
Evidently, regardless of the ticket price, the fees remain the same based on the venue and event. Obviously, the cheaper the ticket, the greater the percentage of fees are to the face value of the ticket. But in six different area performances, "Live Nation Entertainment" is earning an up-charge of between 16% and a whopping 43% on the total price paid per seat. This means that in some instances, almost half of the cost paid on the ticket is going into the pocket of the promoter/agent, and these costs are being passed down to the customer.
In June 2010, Live Nation Entertainment took a drastic step by eliminating convenience charges for any tickets purchased throughout the month. However, obviously tickets purchased before and after the 30 day period, will have been subjected to the aforementioned outrageous fees. Only when Live Nation Entertainment commits to remove the convenience charges completely, will we as ticket buyers believe that the merger is headed in the right direction and in the best interests of the customer.
But at this point, do the customers even realize what they are paying for? For the more competitive events (i.e. The Rolling Stones, U2, Springsteen, etc), users are rushed through the ticket buying process and are threatened with a timer that will give up these secured tickets and throw them back into the pool if users move too slowly. From personal experience, wherein a highly sought after event goes on sale at 10:00am and is quickly sold out by 10:01, some users may not have sufficient time to review these outlandish fees, knowing they need to hurry through their order just to make sure they can secure their seats. Either way, what other option is there?
The saddest part about this entire process is the fact that there is no real alternative. You either agree to pay these fees or you miss out on the live experience. Those of us that are employed are unable to stand on a line at a box office or ticket retailer, and are essentially forced to line Ticketmaster's pockets with our money while they prey on our convenience. In fact, printing your tickets out from home is subject to a greater surcharge ($2.50) than having Live Nation Entertainment print out and mail traditional hard-copy tickets.
While I can appreciate free enterprise, and understand the necessity for competitors to merge, a reflection of the past year shows simply that: 1) obtaining event tickets for consumers is no easier than it had been prior to the merger, 2) the excessive fees being to charged customers have persisted and are showing no signs of being removed completely, and 3) there remains no other option to procure these tickets, and prove that Live Nation Entertainment will never be the Ticket Masters of customer satisfaction.
- Jane Van Arsdale
Related Articles
Share
About Author
(1) Reader Comment