For the last six years, the founders of LUCKYRICE have made a habit of transforming some of New York City's most lavish settings into food and cocktail centric festivals that showcase the very best in Asian cooking. From the chic settings of the Bowery and Gansevoort Hotels to the Grand Ballroom inside the Mandarin Oriental overlooking Central Park, attendees have grown accustomed to the LUCKYRICE name being synonymous with excellence- from the fare to the ambiance. Thursday evening, in celebration of the group's seventh year, LUCKYRICE would present its 'NYC Feast' to the masses inside of a converted warehouse space out in Brooklyn. Though the threat of rain hovered for much of the night above the partially outdoors venue, the hundreds upon hundreds of hungry guests never seemed to mind as they were entirely captivated by the array of dishes being plated and passed out inside.
Where to begin with such an inspired feast, where more than thirty local restaurants- some Asian, and some opting to showcase their Asian culinary leanings- would gather amongst a swarm of mixologists and spirits purveyors to compose an utterly memorable affair. We begin with the space which was perfectly suitable for a gathered crowd of this size. Industry City in Sunset Park would mark the festival's first departure from a Manhattan venue, but was certainly spacious enough and centrally located for fairly easy commuting. This year's party would be hosted by acclaimed TV personality and Chef Dale Talde, whose own namesake restaurant was dishing out some sizzling "Smoked Mushroom and Shrimp Dumplings" to those situated in the VIP area.  Though the sun was setting as the event kicked off, a dazzling array of light fixtures shone above the outdoor crowd overhead, lighting up the many restaurants like La Chine, Bricolage and SUSHISAMBA, each of whom were hustling outside amid the humid June weather.
Meanwhile, some of New York City's most lauded cocktail bars like Extra Fancy, Saxon and Parole and The Seamstress were carefully positioned around the walking space to dole out some handcrafted drinks to wash down all of the delicious food being served. We grabbed two refreshing pours of Bombay Sapphire-heavy "Don't Be A Square" from Chelsea's Bathtub Gin before parading around the sprawling room. Though we don't typically open with desserts in our event recaps, the servings being prepared by 10Below are worthy of mention because of the eye-popping line that the Chinatown ice creamery would eventually draw. Their hand rolled Thai-Style ice cream samples would freeze and scrape three deliciously hollow cylinders of "Strawberry Shawty" topped by Teddy Grahams or "S'Mores Galore" which rich chocolate and toasted marshmallows into a generously indulgent portion. The made-to-order style would inevitably force a lengthy line, but to those who stuck out the wait- it was decadently well worth the time spent.
Ice cream aside, there was a plethora of 'can't-miss' options being served around the room.  Given that poke restaurants are now popping up all over town- and drawing huge crowds to boot- stopping at Wisefish Poke for some chilled "Salmon" and Pokeworks' three different styles would prove pivotal before the crowd began to permeate the venue's interior.  The latter would plate three different varieties of their trademark poke, with the "Hawaiian Classic" style featuring fresh ahi tuna in roasted sesame oil with seaweed and cucumber being the superior option.    To no surprise, dumplings would also prove prevalent at the 'NYC Feast' where the likes of Delicatessen ("Steamed Shrimp Dumplings, White Mushrooms, Dashi") and Lucky Bee ("House-Made Steamed Pork and Sesame Dumplings") would fall just shy of REDFARM's excellent "Blue Crab and Shrimp Dumplings," which looked both visually appealing wrapped in blue noodles and tasted exceptionally, lacquered in a sweet and sticky brown sauce, enhancing the tender meat held within.
While much of the fair was seafood heavy, Mr. Bing's masterful "Manischewitz Drunken Chicken Bing" was a deliciously suitable alternative for pickier eaters.  A freshly prepared and piping hot crepe would envelope a grape wine marinated shredded chicken, filled in with a slew of ingredients from chili paste and wontons to cilantro and scallions.  Overall, the dish was incredibly savory and flavorful as the tender chicken, scrambled egg and added hoisin sauce all blended together brilliantly.  Speaking of flavorful, Bunsmith eschewed its name in favor of an endive to house a succulent smattering of "Braised Pork Jowl." Delightfully decorated with fiery seasoning, the juicy pork was torn thin and salted, balanced nicely by the bitter endive boat.
As the evening wore on, selecting our favorite dish would again prove challenging- there was nary a dish that wasn't somehow mouthwatering.  But Tuome's "Snow Crab Noodles" quite literally, blew us away.  Rich dashi butter somehow found its way into the crevices of each lengthy noodle strand.  Topped with shreds of savory crab meat, the pairing managed to showcase the best of both worlds- perfectly cooked pasta and deliciously fresh seafood- working to complement each other better than any dish that we had tasted previously.  We rewarded the restaurant by returning for seconds – and then thirds- before sufficiently embarrassing ourselves into overstuffed submission.  In a fitting tip of the cap to the conclusion of the evening, we toasted our two bottles of Asahi Beer before gulping down a nice, long slug of satisfaction- in celebration of one of our favorite spring time affairs.
- Jane Van Arsdale

Food Photos from LUCKYRICE 2016 'New York Feast'

Pokeworks: "Hawaiian Classic," "Salmon Shiso" & "Spicy Ahi"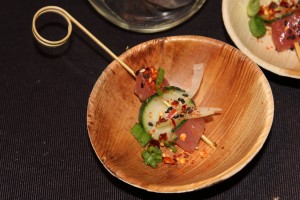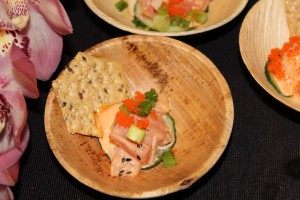 INSA: "Vegetarian Kimpbap" & "Pig's Ear Tonkatsu Kimbap"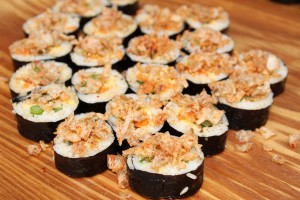 East West Snack Shop: "Pork Belly Smiling Bao"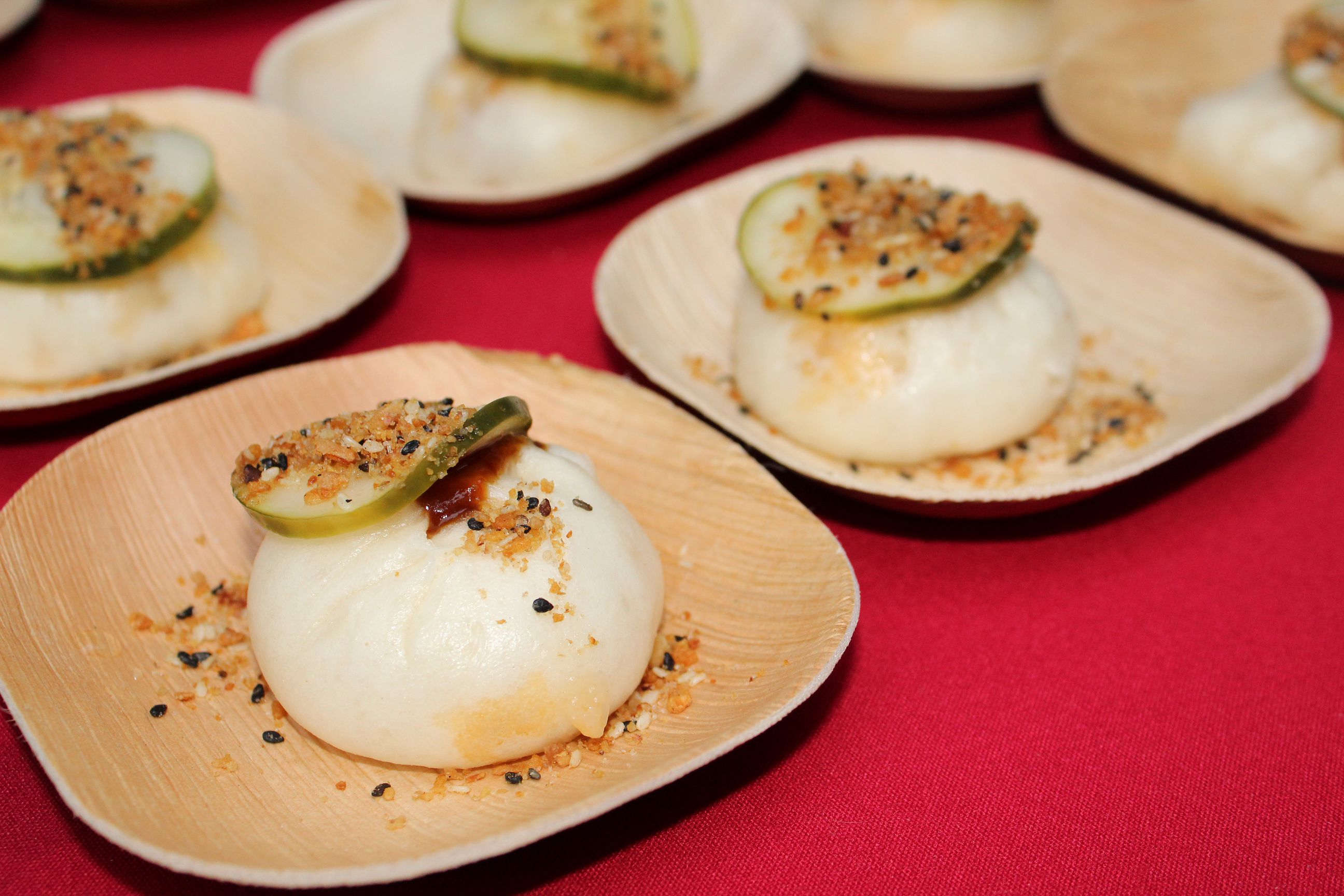 Bricolage: "Spicy Lemongrass Pig Ear, Celery, Cilantro"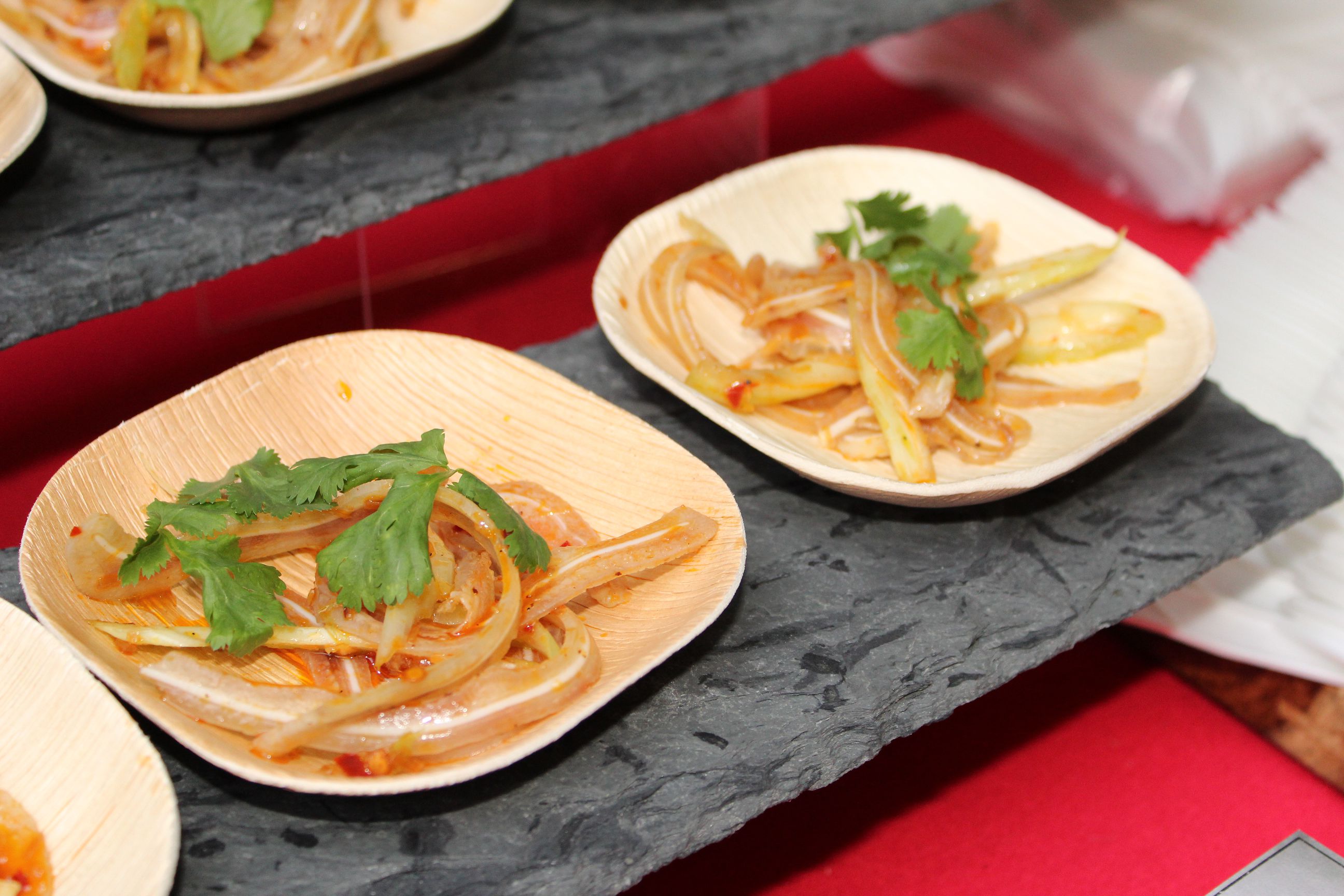 Wisefish Poke: "Salmon, Spicy Mayo, Cucumber, Edamame"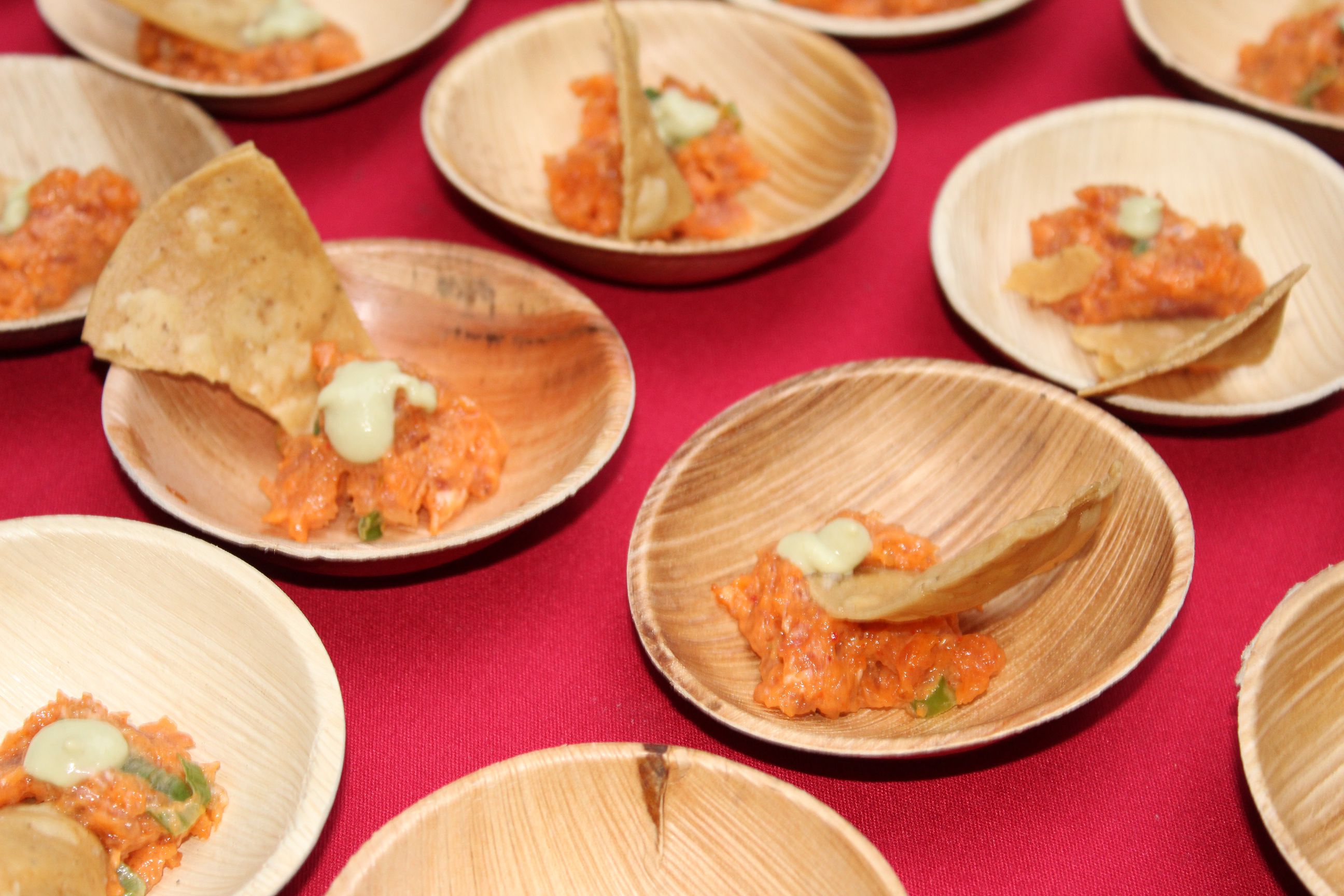 Open Blue: "Open Blue Cobia Poke, Fermented Chili, Buttermilk"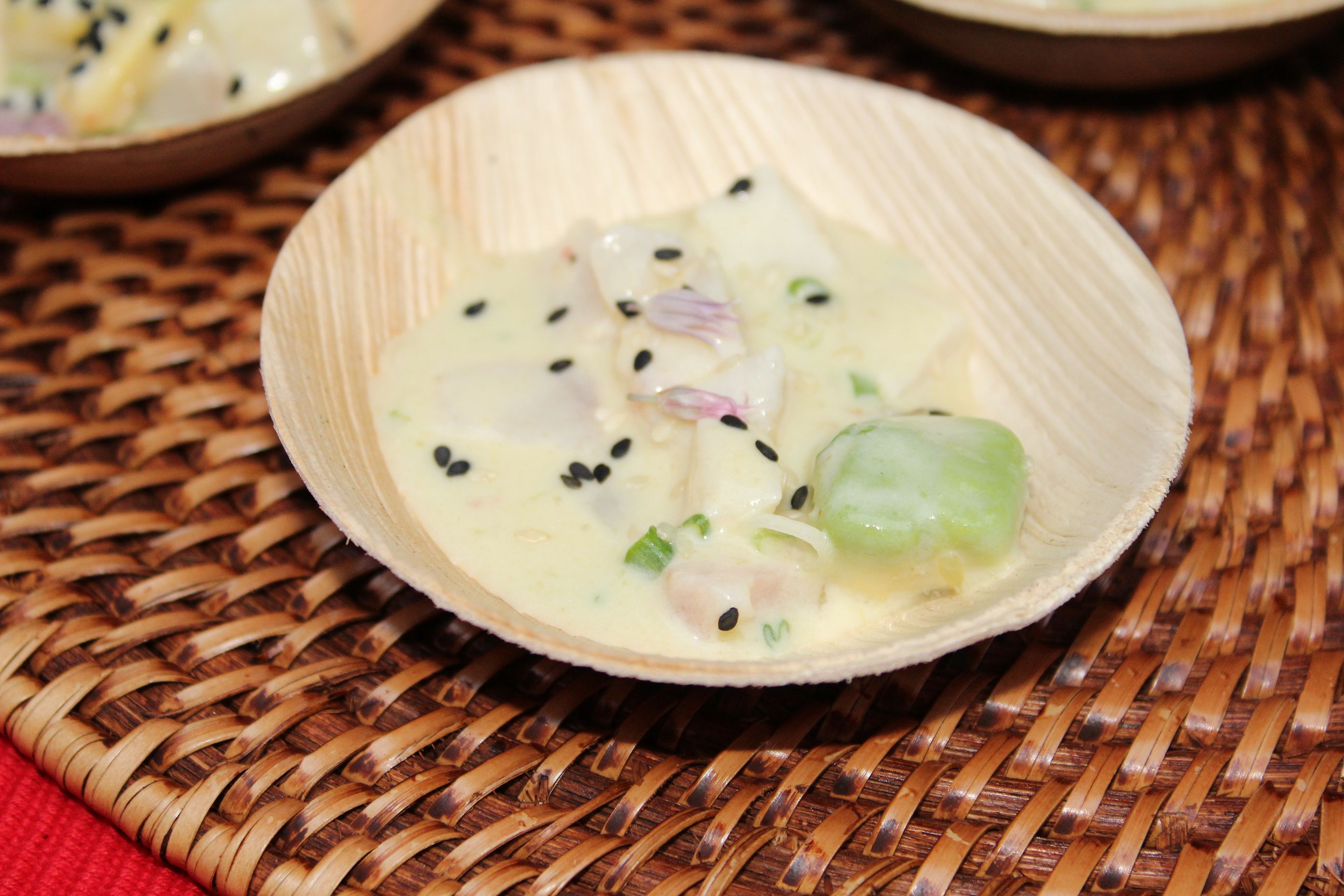 Okiway: "Wasabi Guacamole with Gyoza Chips"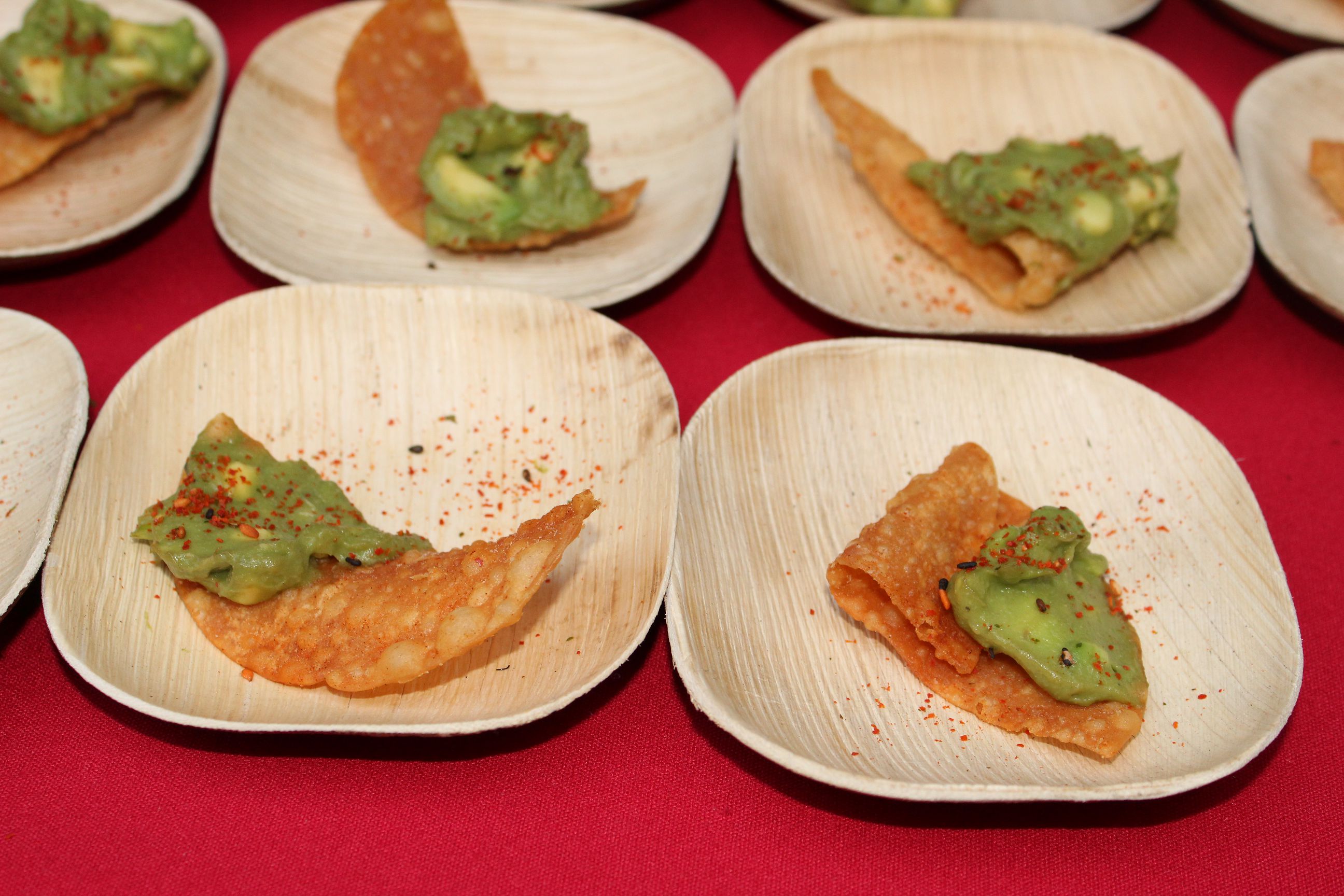 Delicias Urbanas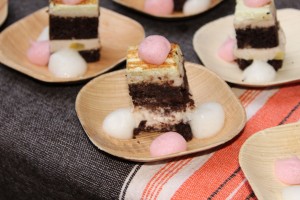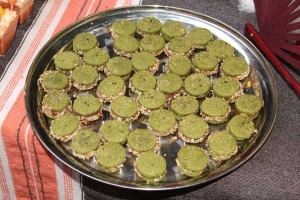 SUSHISAMBA: "Spicy Tuna Donburi"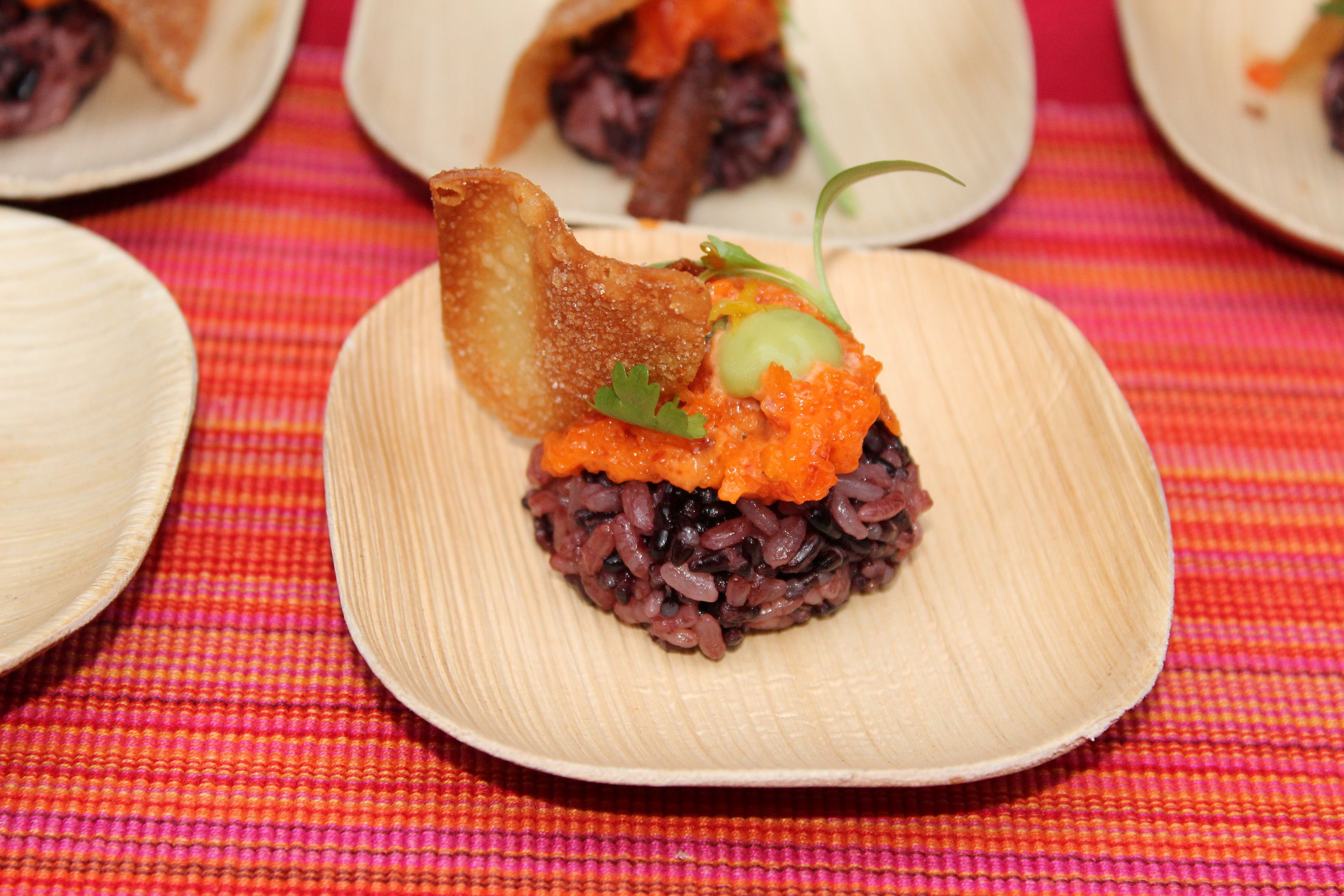 Spice Market: "Chilled Poached Shrimp, Thai Chili Sauce" & "Spicy Thai Slaw, Asian Pear, Crispy Shallots"

Maharlika: "Chicken Sawsawan Roulade"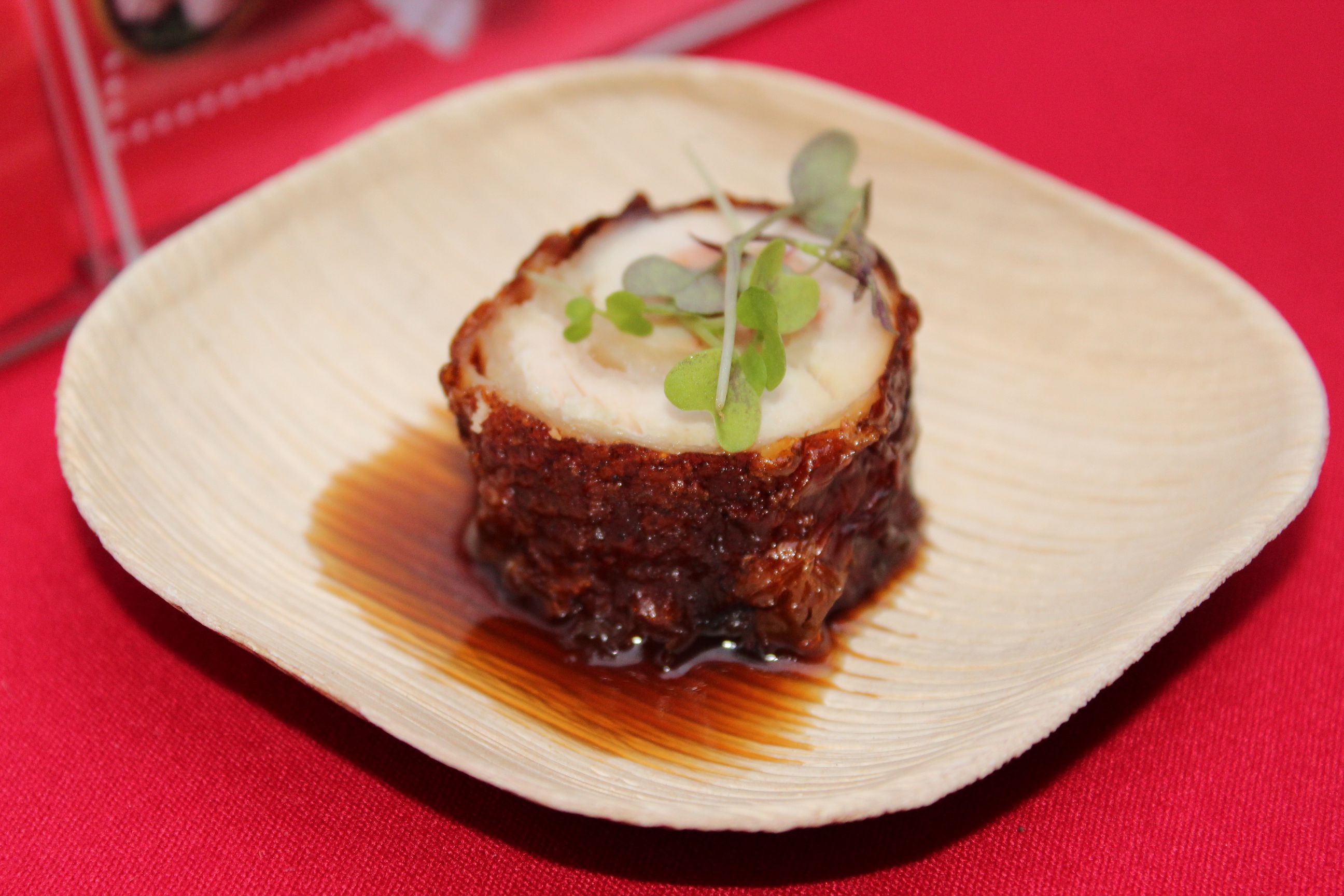 Yaso Tangbao: "Chicken Sauerkraut Spring Roll," "Pork Shao Mai" & "Spicy Cabbage Salad"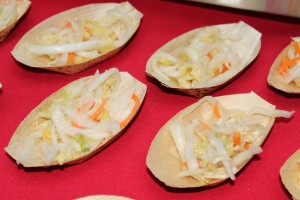 La Chine: "Spring Chicken, Sesame & Peanut Dressing, Black Peanuts"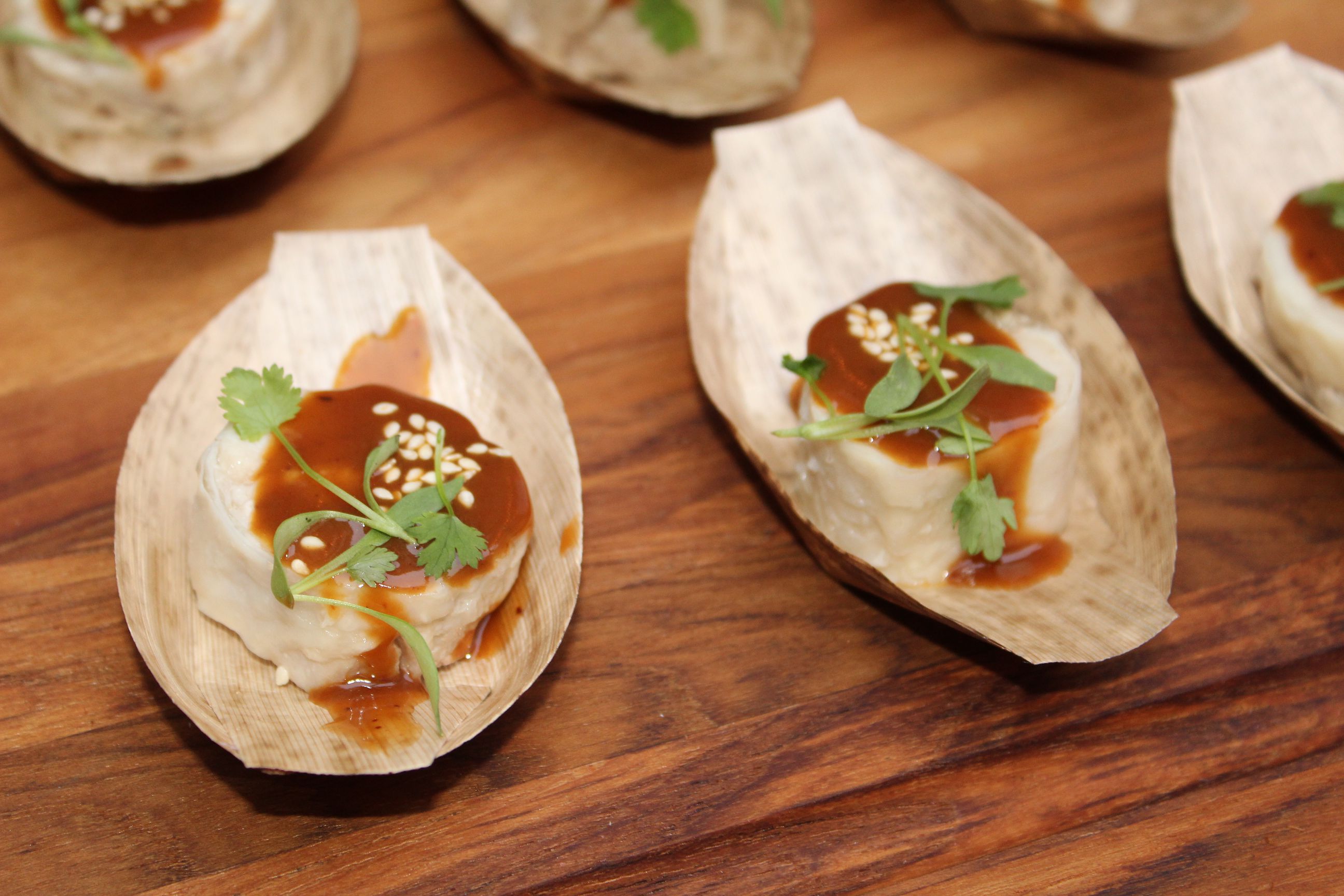 Redfarm: "Blue Crab & Shrimp Dumplings"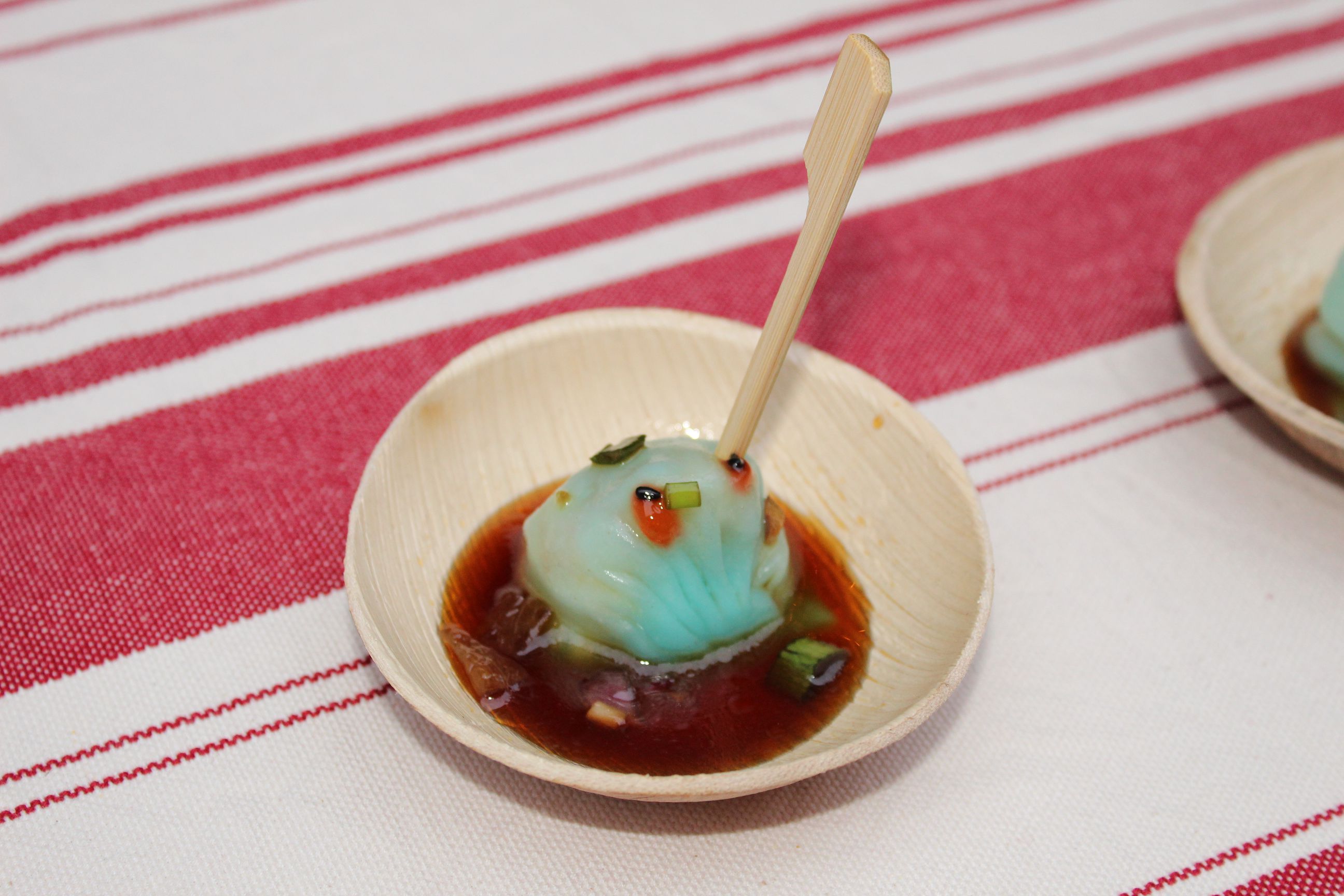 Perry St: "Tuna Tartar, Chipotle Emulsion, Pickled Daikon"
10Below: "Strawberry Shawty" & "S'mores Galore"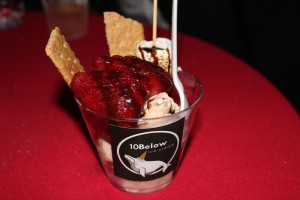 Mr. Bing: "Manischewitz Drunken Chicken Bing"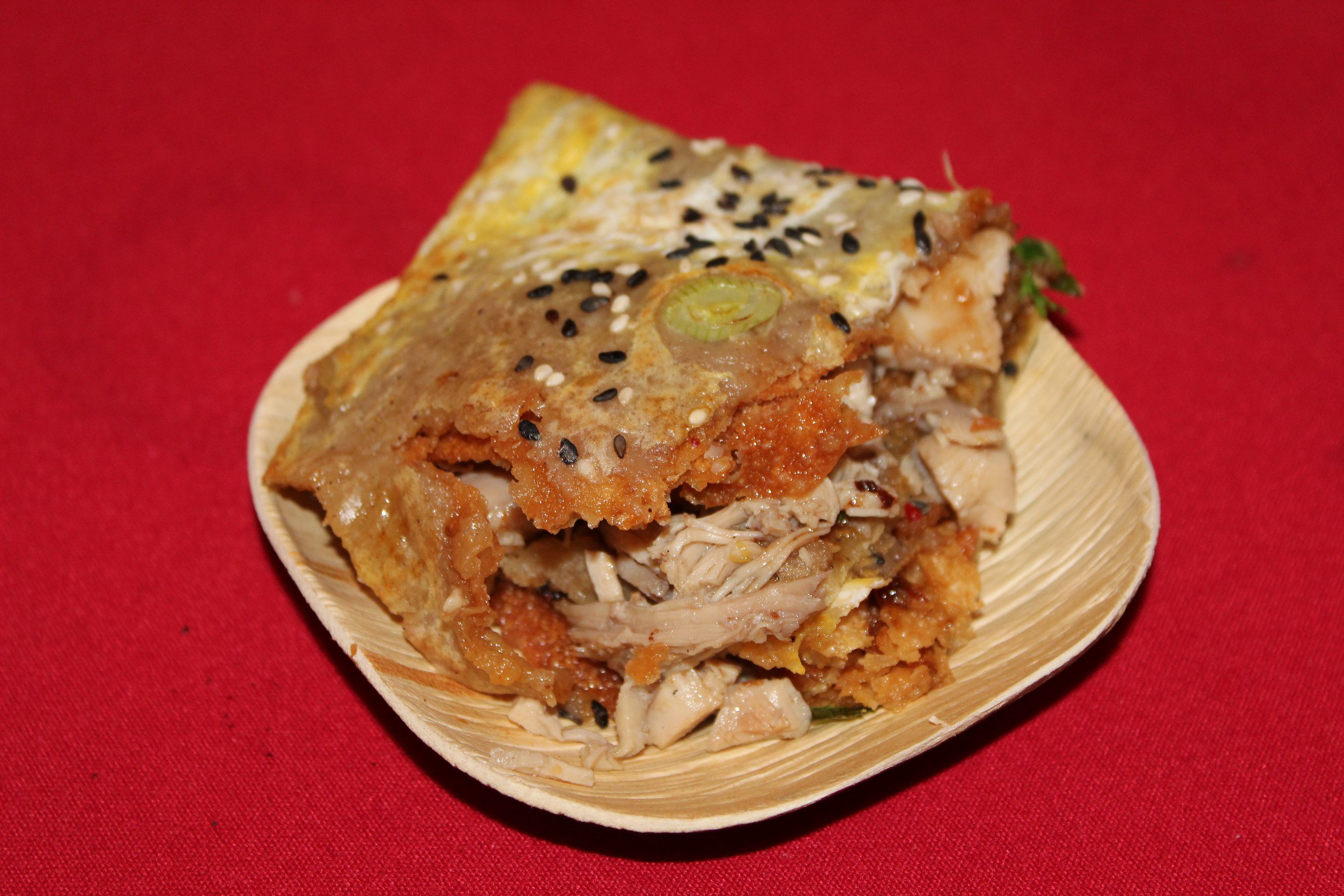 Jue Lan Club: "Sloppy Braised Oxtail Bao Buns"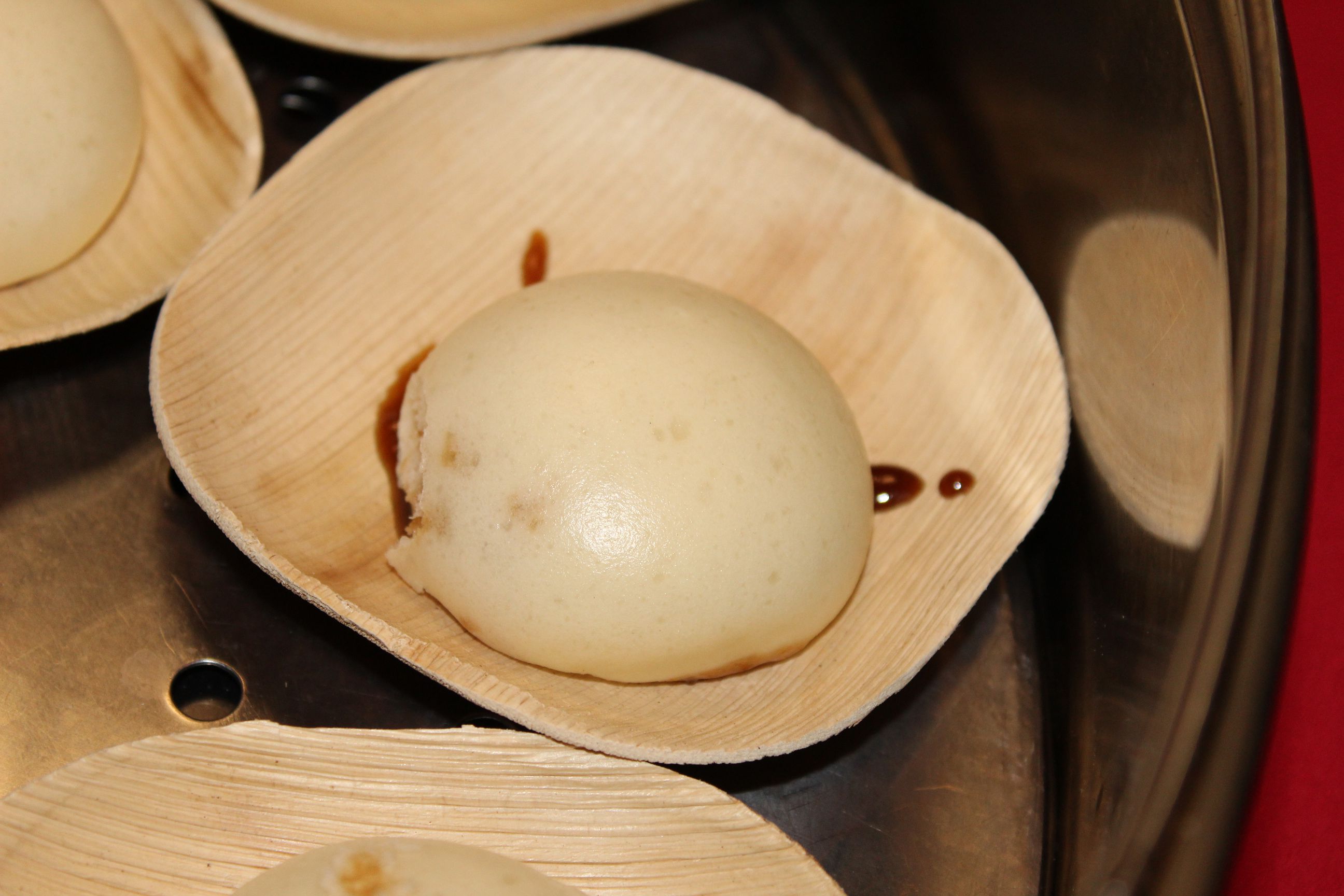 Delicatessen: "Steamed Shrimp Dumpling, White Beech Mushrooms, Dashi, Young Ginger"
Lucky Bee: "Green Papaya Salad, Shrimp Floss" & "House-Made Steamed Pork  Sesame Dumplings"

Chomp Chomp: "Hah Zheung Gai"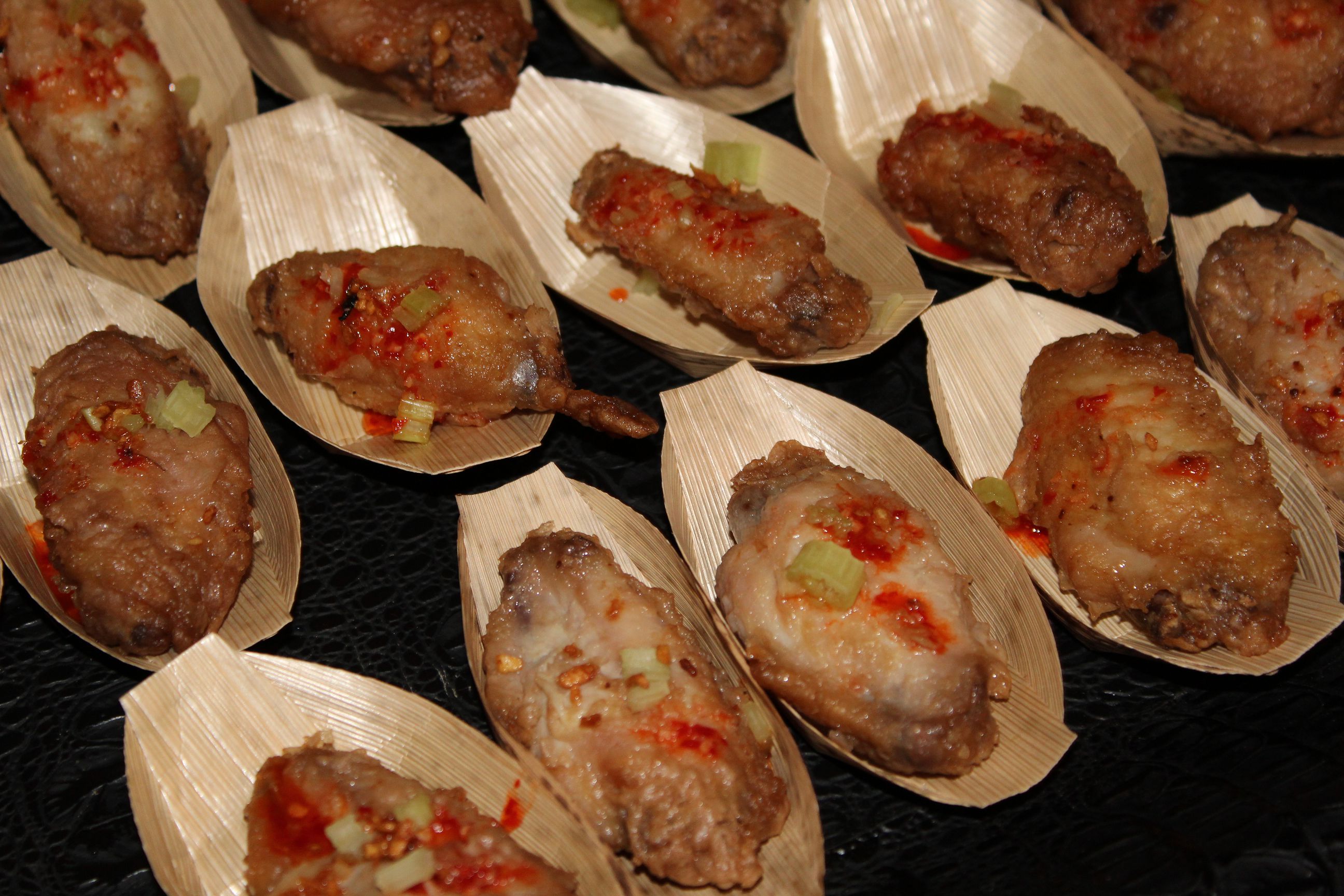 Zengo: "Chicken Satay"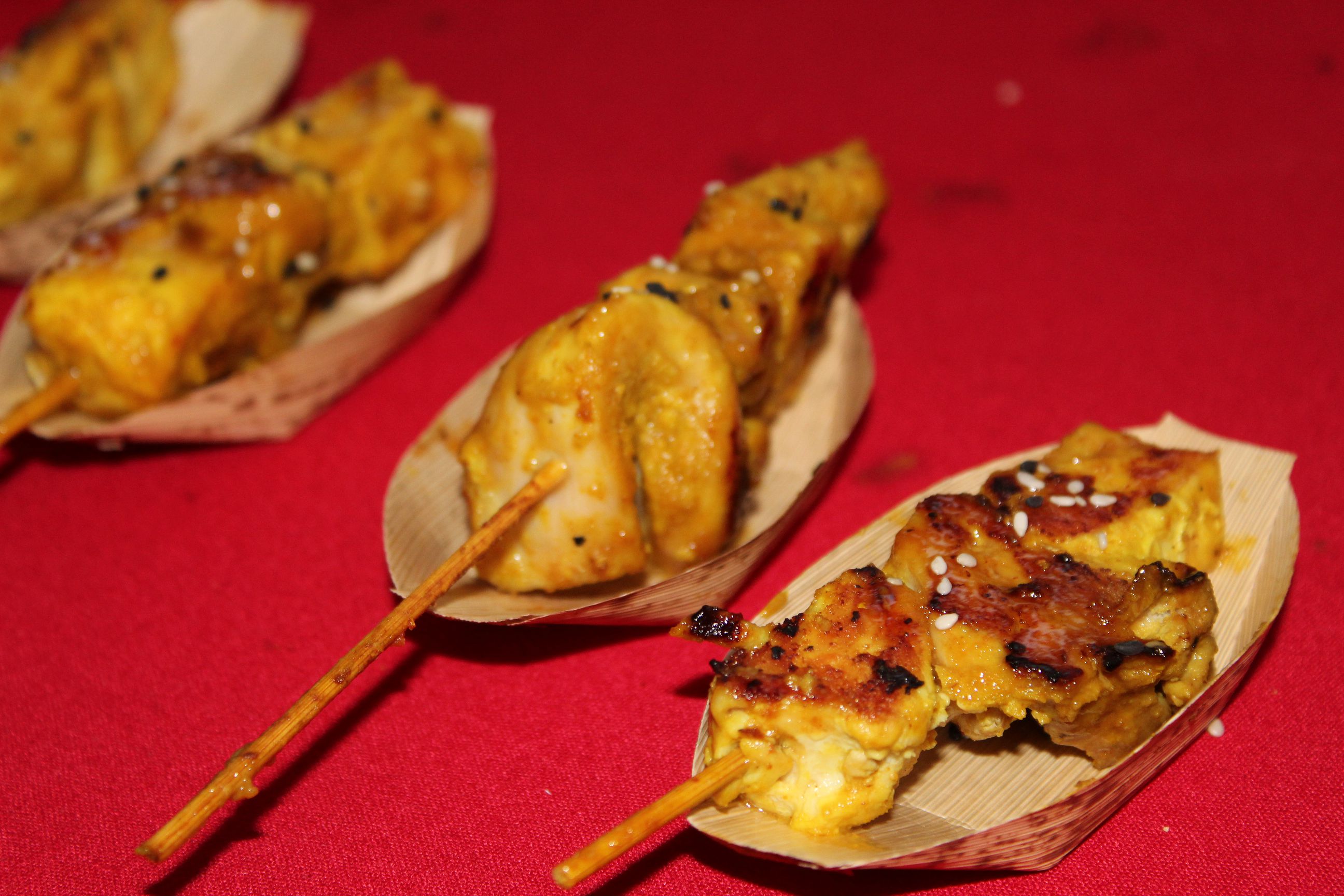 Bunsmith: "Braised Pork Jowl on Endive"
Tygershark: "Surf and Turf Jang-Jo-Rim"
Sanatorium: "Thai Basil Mule" & "The Definition of Handsome"

The Handpulled Noodle: "Cumin Lamb Ding Ding Chopped Noodles"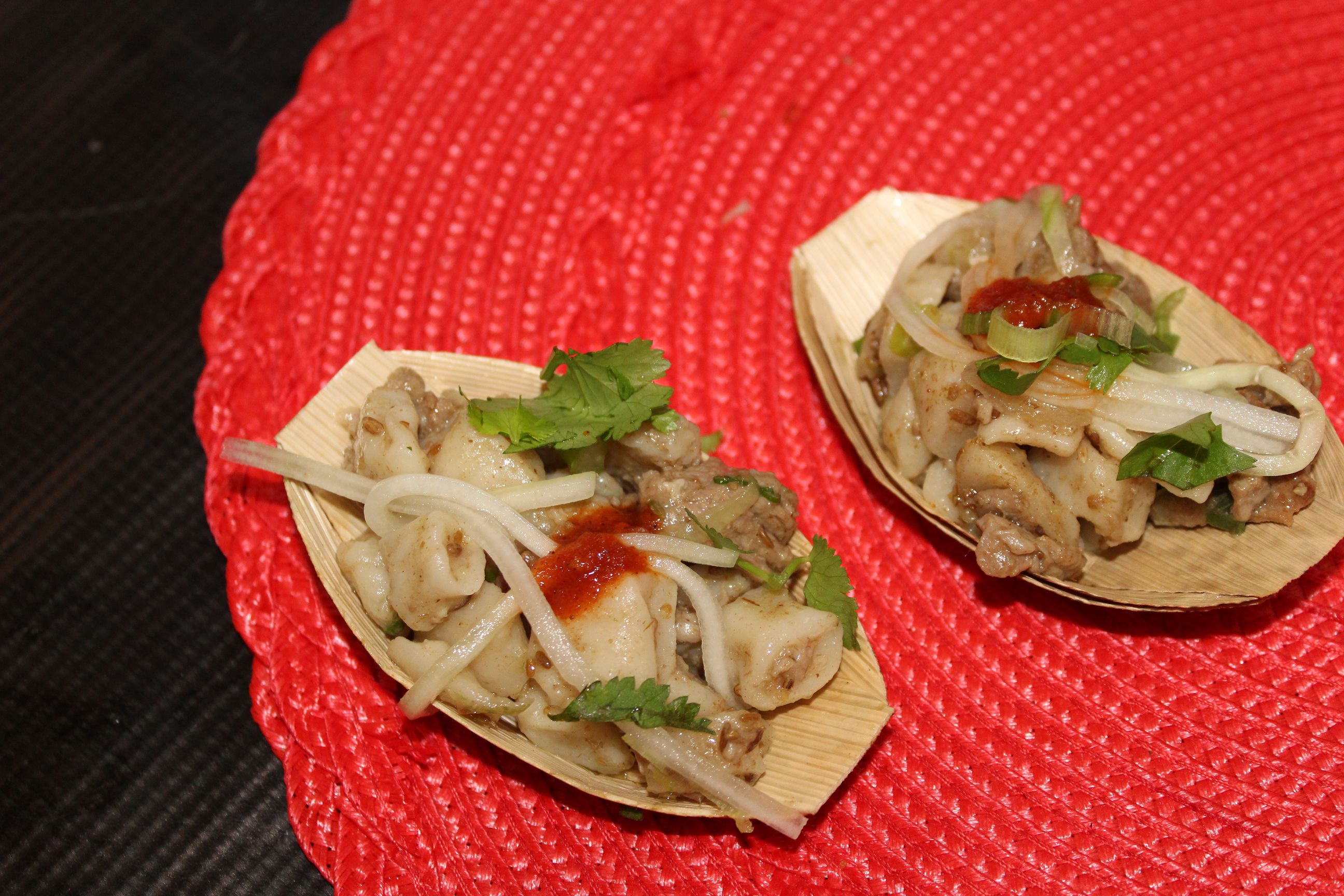 Tuome: "Snow Crab Noodles with Dashi Butter"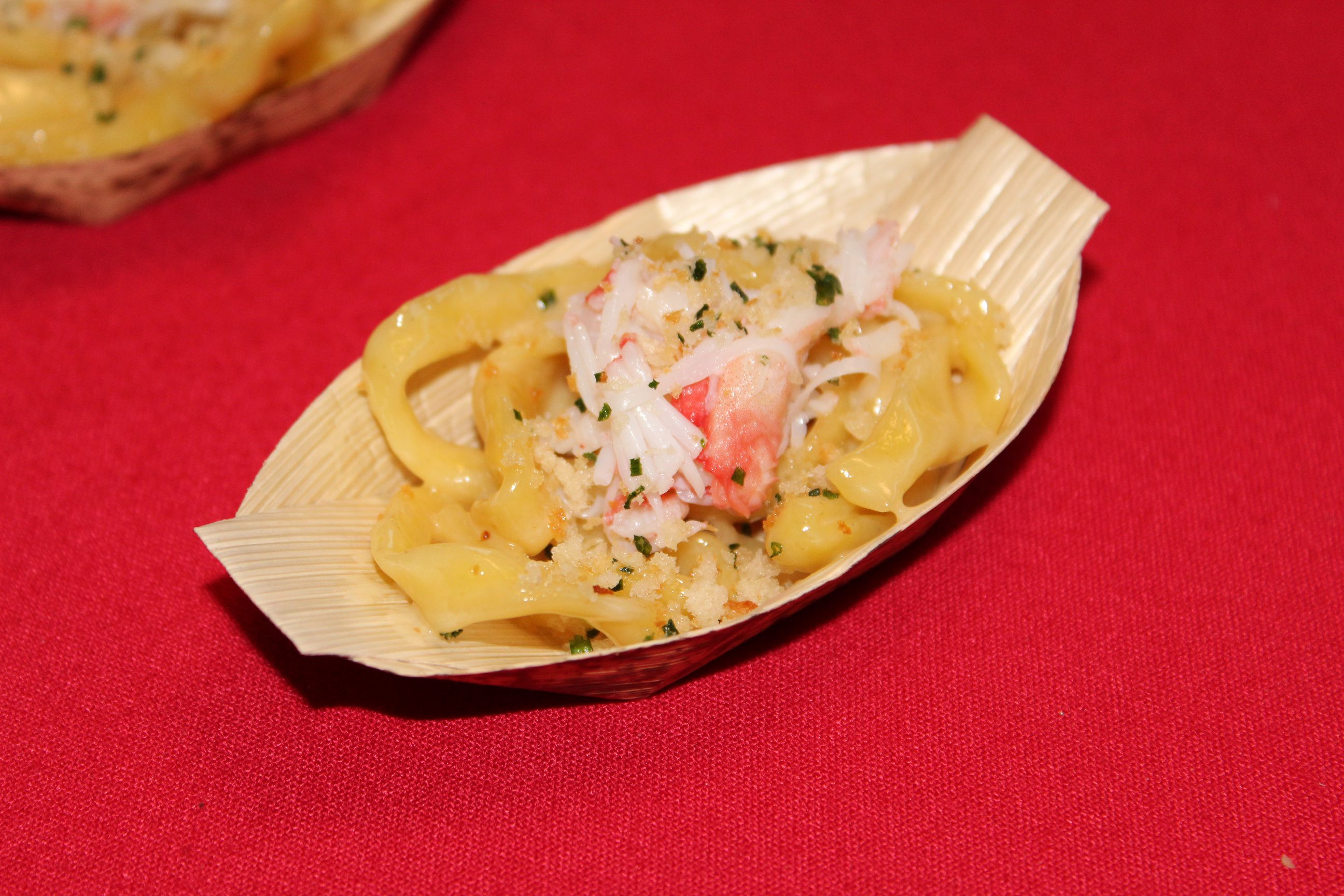 The Black Ant:  "Chapulin Taro Tart" & "Pastor Belly Buns"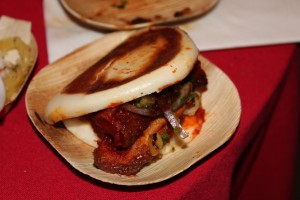 Zing's Awesome Rice:  "Cantonese Sausage Seared White Rice"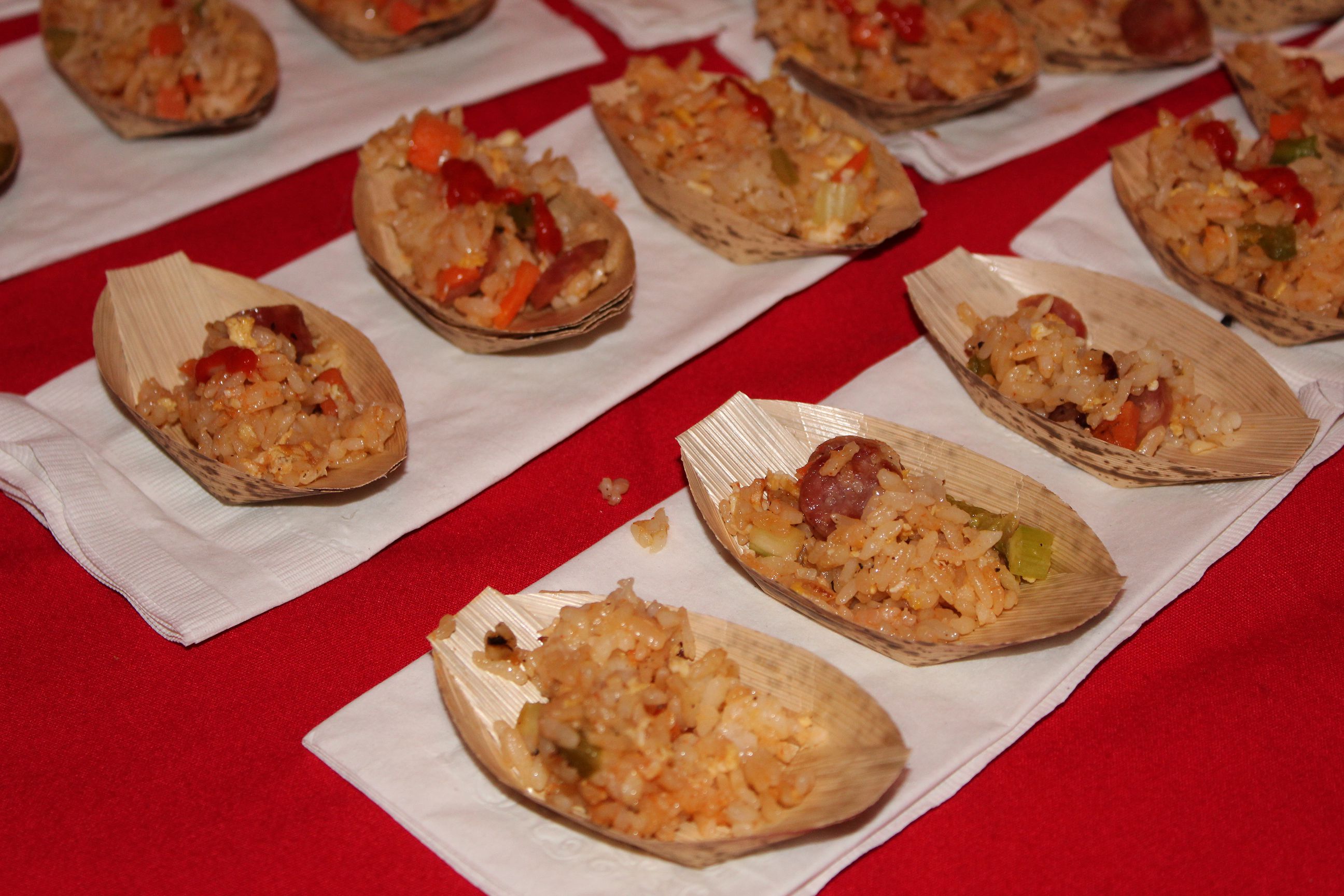 Talde: "Smoked Mushroom and Shrimp Dumplings"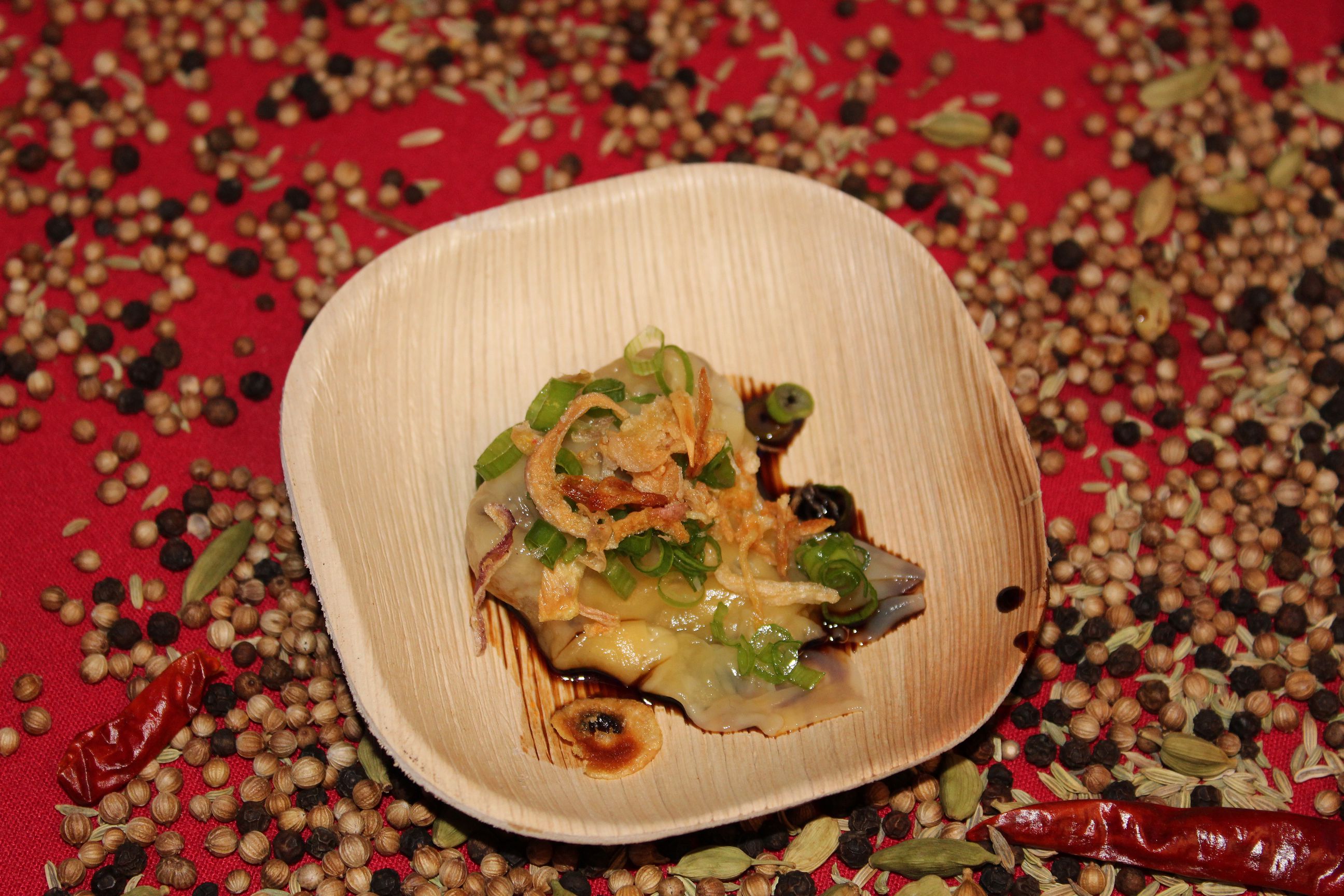 Graffiti and Graffiti Earth: "Coconut Garlic Soup, Chickpea, Caviar"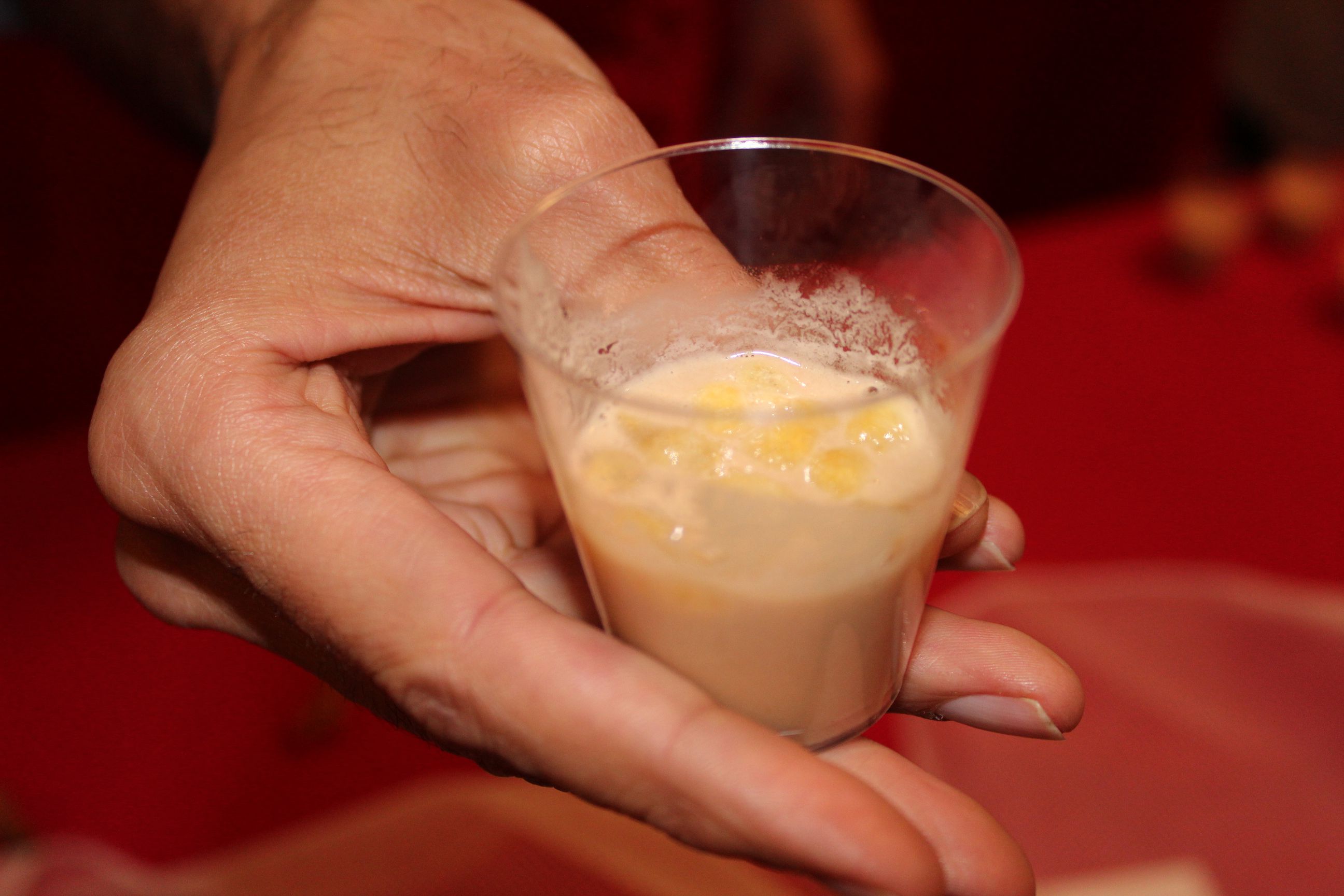 Related Articles
Share
About Author
(0) Readers Comments