The 36th floor of the posh Mandarin Oriental hotel overlooking Columbus Circle was once again transformed into an authentic Asian night market on Friday night, led by some of New York City's most famed culinary institutions. The annual LUCKYRICE festival welcomed hundreds of esteemed guests dolled up for the particularly lavish affair dubbed the 2015 "NYC Feast," a perfectly appropriate title considering the level of eating that would ensue. Nearly two dozen participating chefs and restaurants would collaborate to feature a full complement of delectable fare from small bites to desserts over the three hour evening, highlighted by some truly memorable dishes.
Setting a fitting backdrop for the "NYC Feast," we were welcomed into the festive ballroom by a live pianist and female crooner performing in the center of the sprawling space, flanked by the many chefs representing their restaurants at tables surrounding the room's exterior. Drink purveyors like Wines of Germany, Asahi Beer as well as an array of different sake brands were poured on site to wash down much of the event's hearty fare while the likes of Bombay Sapphire and the Manhattan Cricket Club were concocting hand crafted cocktails in similarly refreshing fashion. Historically, the more popular restaurants at LUCKYRICE tend to be swarmed by eventgoers and can subsequently run out of food relatively early on, so choosing a path to visit each restaurant methodically would prove essential.
With that in mind, two of the standout dishes that we sampled early in the evening quickly became repeat visits. First up, Redfarm served up a piping hot "Steamed Dungeness Crab and Shrimp Dumpling," a tender and flavorful sphere that was deliciously traditional and authentically flavorful. Though each serving was bite-sized, each circular ball delivered some exceptional tastes. The team of chefs at Morimoto meanwhile prepared a generous portion of "Spicy Cold Noodles." Adorned with a thick hunk of salty pork belly and crispy garlic rayu and sprinkled with ample dices of green onion and sliced cherry tomato, the drowned noodles were lacquered in a tangy vinegar-based sauce, proving to be an ideal base for lapping up the many ingredients on each serving plate.
Following some thick bites of freshly "Grilled Octopus" from Perry St., we spent some time chatting with the many familiar chefs working to serve their dishes around the room. Chefs Michael Ferraro and Leah Cohen were front and center, representing Delicatessen and Pig & Khao respectively and the textural components in their flavorful dishes were not all that dissimilar. Chef Ferraro's "Chilled English Pea Soup" was smooth yet oily and complex while Chef Cohen's "Green Curry and Shrimp" was loaded with juicy shrimp and fresh cauliflower in a rich green broth. Just a few paces away, underrated Chef Brandon Kida of Clement crafted a really nice roe covered "Saffron Chirashi," a small slice of fresh fluke over a serving of seasoned yellow rice. Finally, Chef Mario Hernandez of The Black Ant fame was garnering perhaps the most attention all evening by offering three different dishes- one of which was a "Cotton Candy Wrapped Grasshopper;" but the tastiest of which was a fantastic black tortilla wrapped "Cod Tempura Taco" stuffed with a wonderfully flavorful Asian-inspired Som Tum slaw.
Other notables like Yunnan Kitchen's "Pork and Cricket Flour Dumplings" and Tuome's insanely rich "Crispy Deviled Egg with Chili" were masterfully prepped dishes, indicative of the unique and eclectic styles that LUCKYRICE offers up each year. Closing out the affair in signature fashion, we indulged in one of the most incredible desserts that we've tasted in recent memory. Pichet Ong QI paired a "Black Sesame Ice Cream" with a "Milk Chocolate Mochi Bar," the result of which was a mouthwatering cocoa combination- smooth and crunchy, sweet and chilly- expertly prepared, roll-your-eyes delicious and undeniably satisfying. In the end, our appetites were forced to succumb, but not before a thoroughly gluttonous evening had left us fully satiated from food and drinks served up by some of the most masterful hands and brilliantly inventive minds that New York City has to offer. In a nutshell, that's precisely what LUCKYRICE celebrates and that's why year after year, there's seemingly no amount of praise that we can bestow upon the annual festival that will ever in words do it justice.
- Jane Van Arsdale
Photos from LUCKYRICE 'NYC Feast'

QI: "Crispy Rice Crackers with Traditional Dipping Sauce"

Delicatessen: "Chilled English Pea Soup"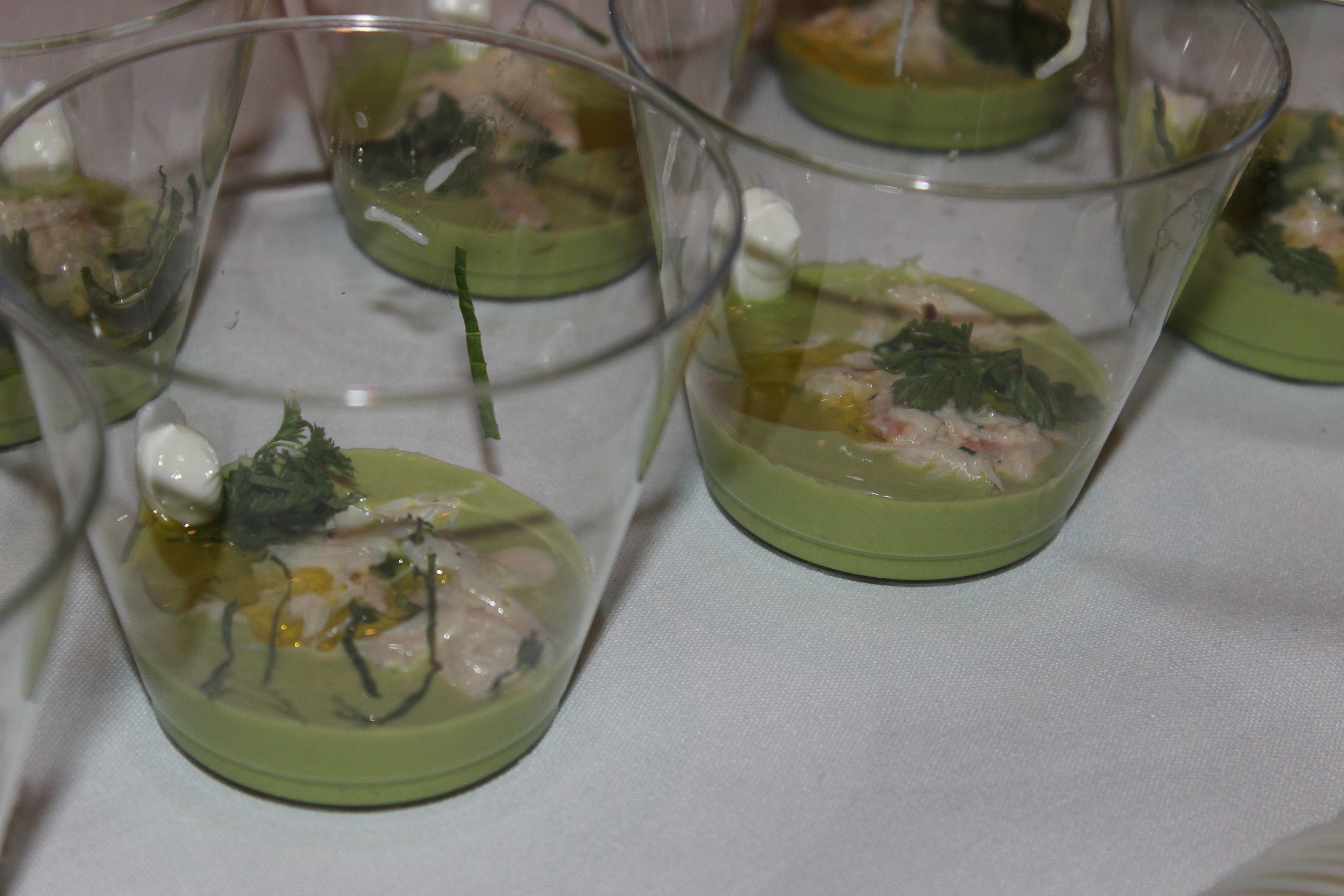 Seoul Chicken: "Banh Mi Chicken Meatballs"
Spice Market: "Soy Cured Salmon" & "Calamansi Cream Puff"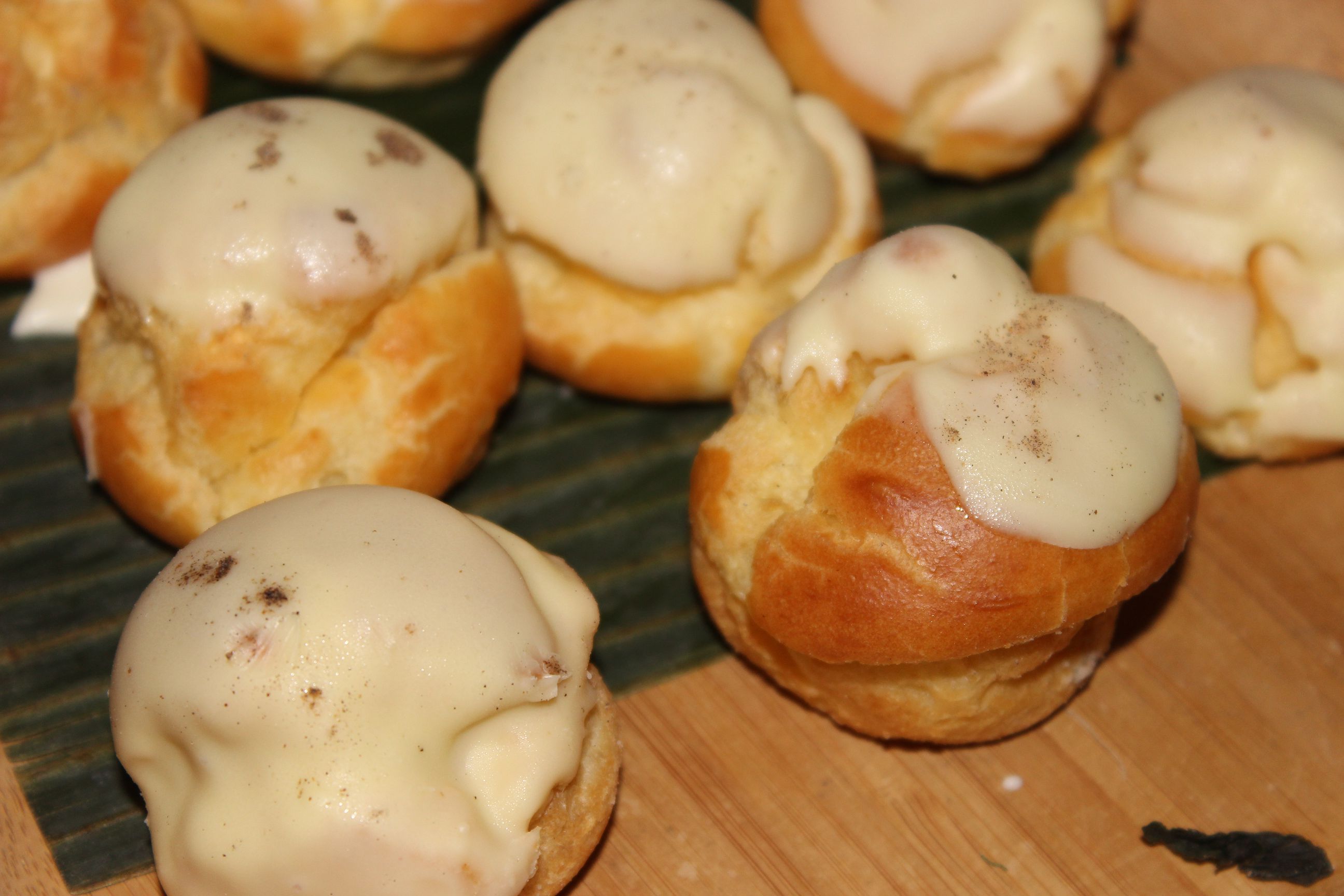 Pig & Khao: "Green Curry and Shrimp"
Redfarm: "Steamed Dungeness Crab and Shrimp Dumpling"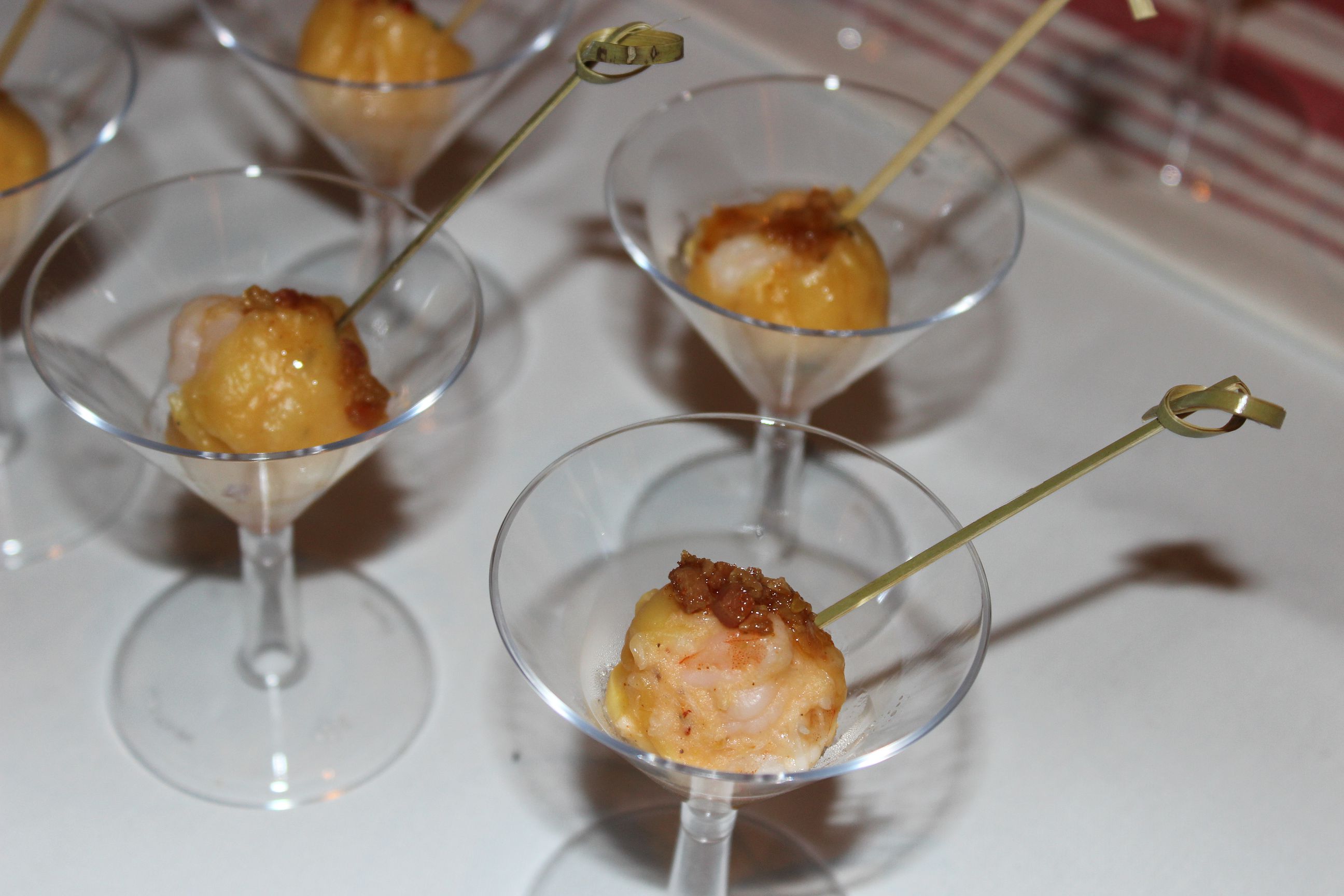 Mokbar: "Raboki – Spicy Chicken Broth, Skinny Crispy Ricecakes, Shredded Fishcakes"

Maharlika: "Chicken Laing with Cassava and Soy Bean Chips"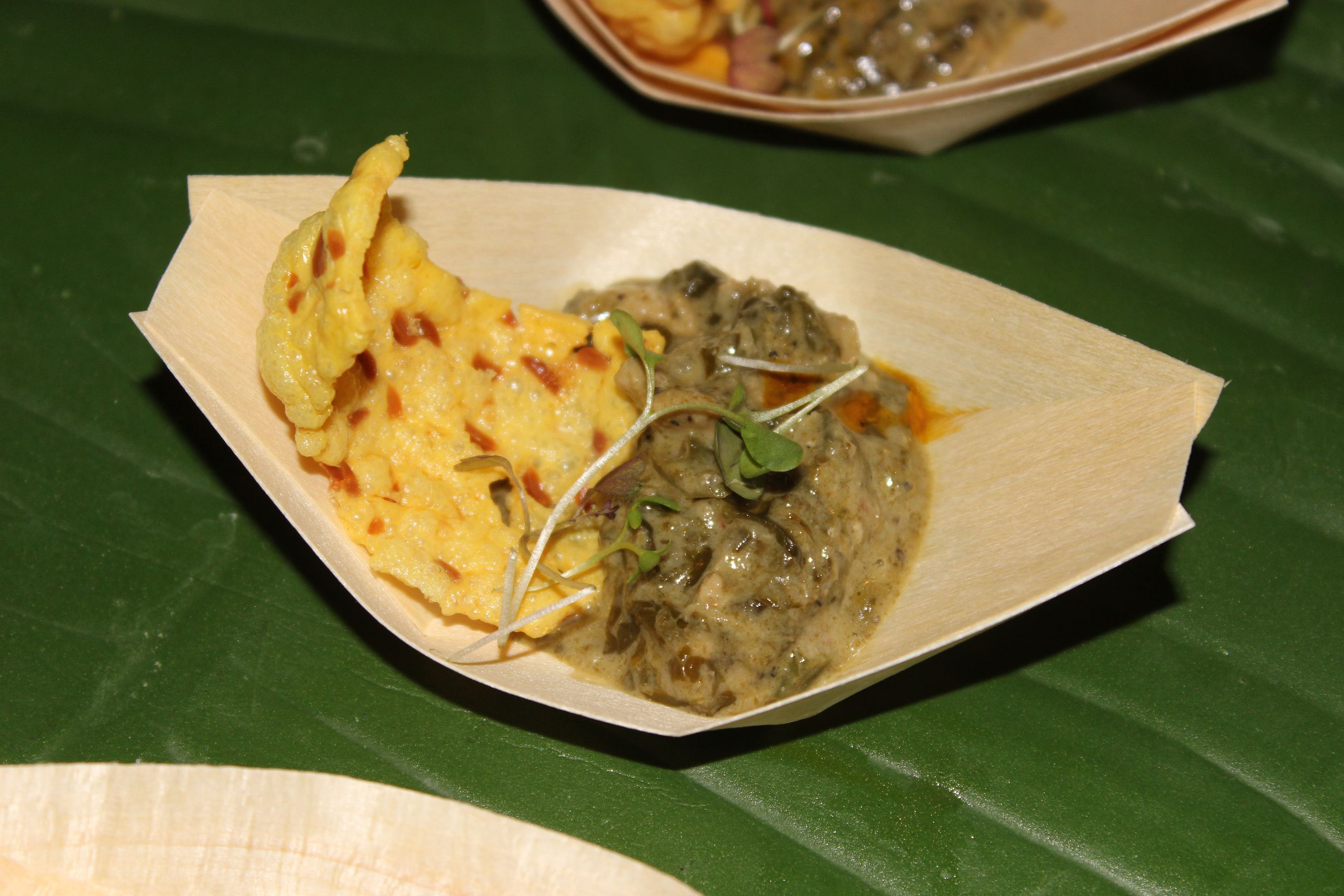 Open Blue Cobia: "Cured Open Blue Cobia with Green Peppercorn Curry"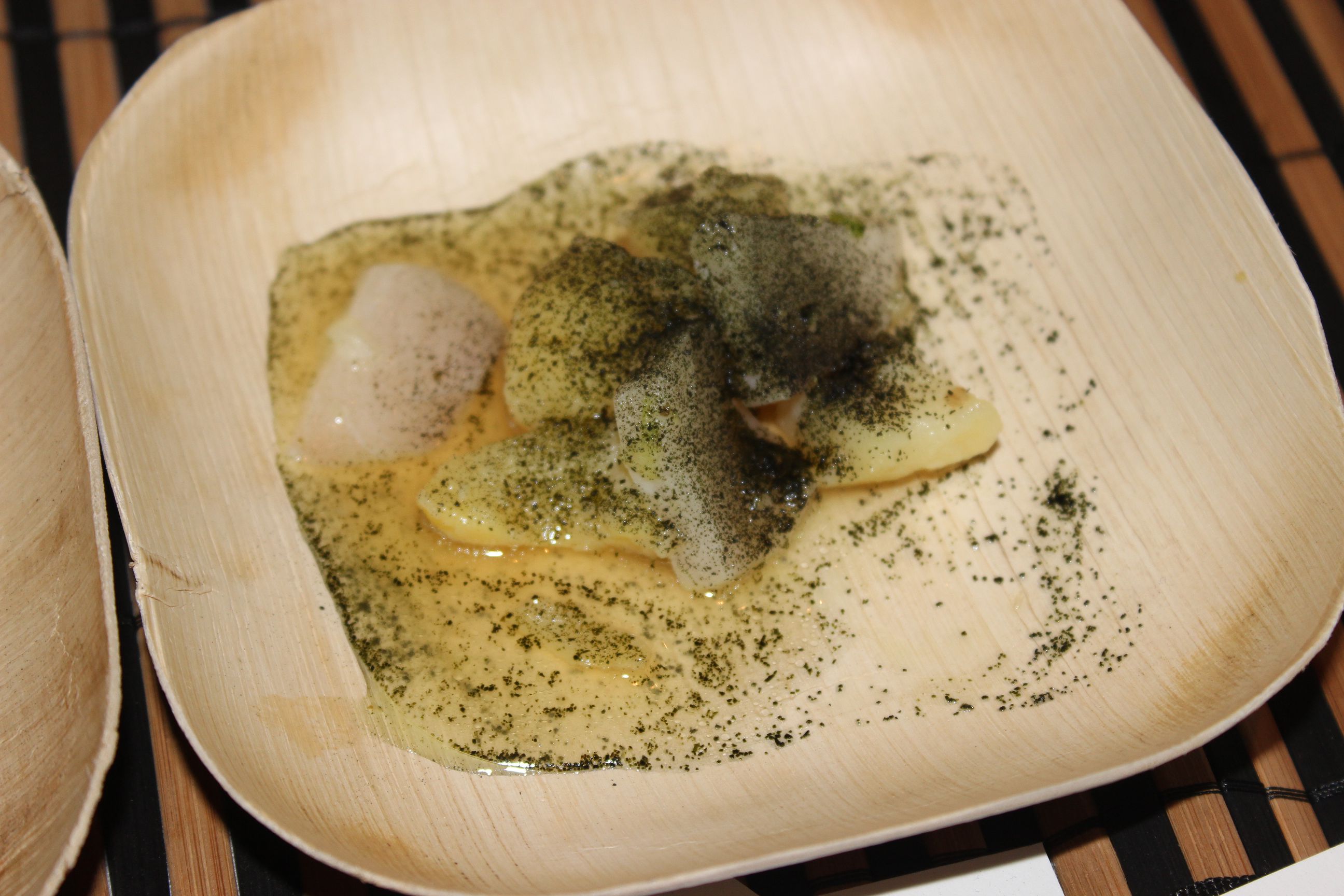 Asiate: "Crustacean Chawanmushi"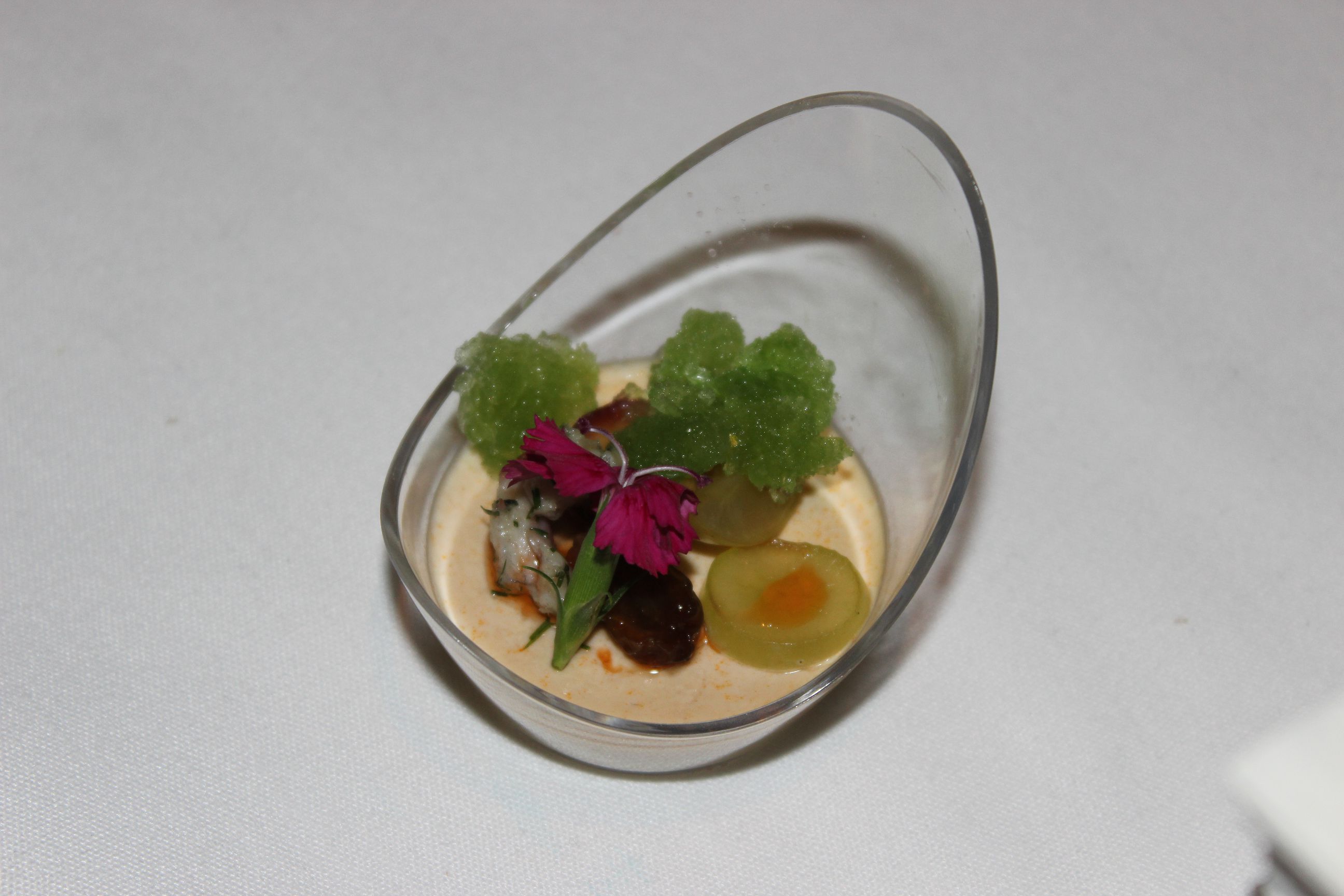 Clement: "Saffron Chirashi"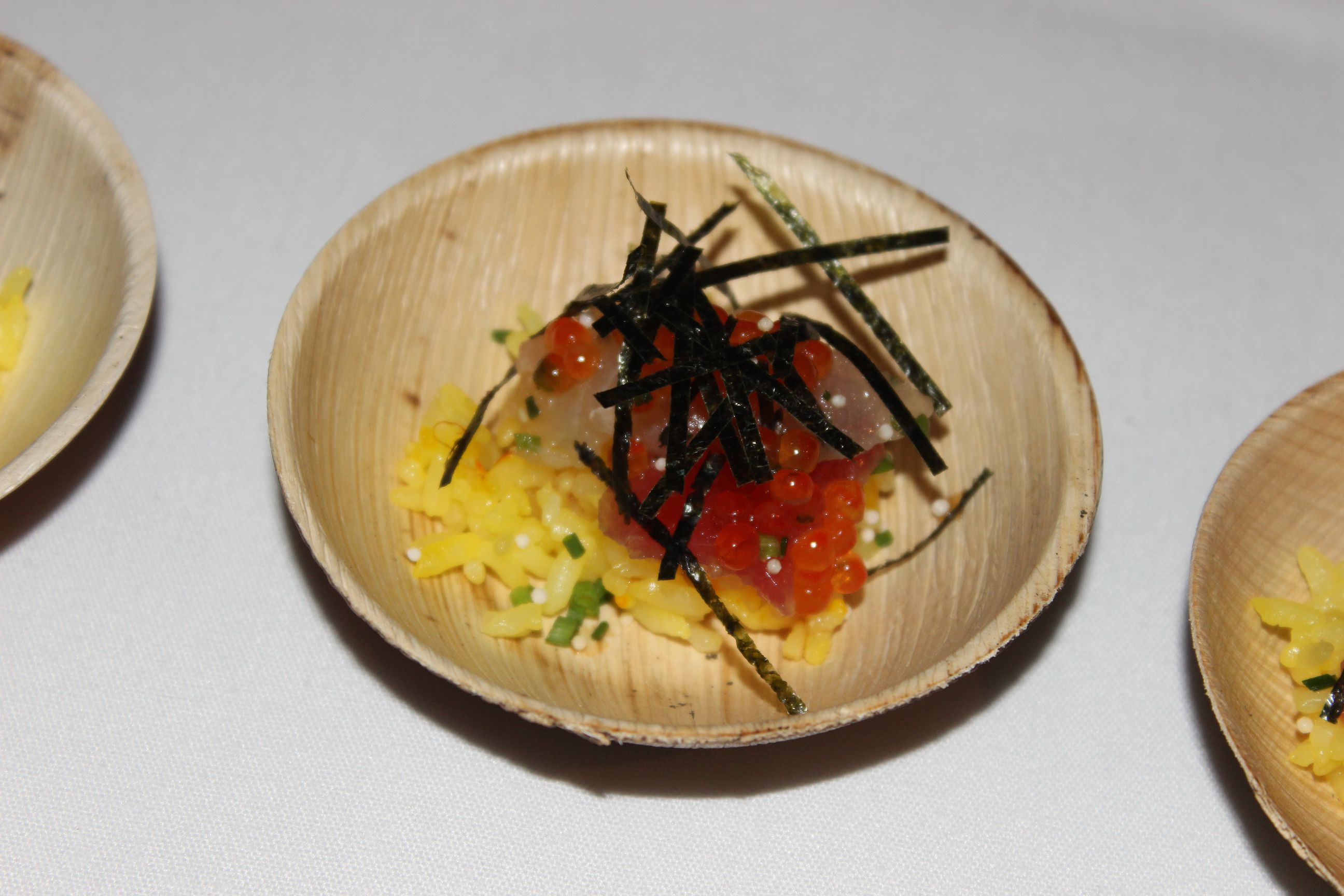 Tuome: "Crispy Deviled Egg with Chili"
Bricolage: "Vietnamese Beef Carpaccio on Beef Tendon Chip"
Savoury: "Blends of Crispy Wafers with Yogurt, Potatoes, Onion, Mint and Tamarind"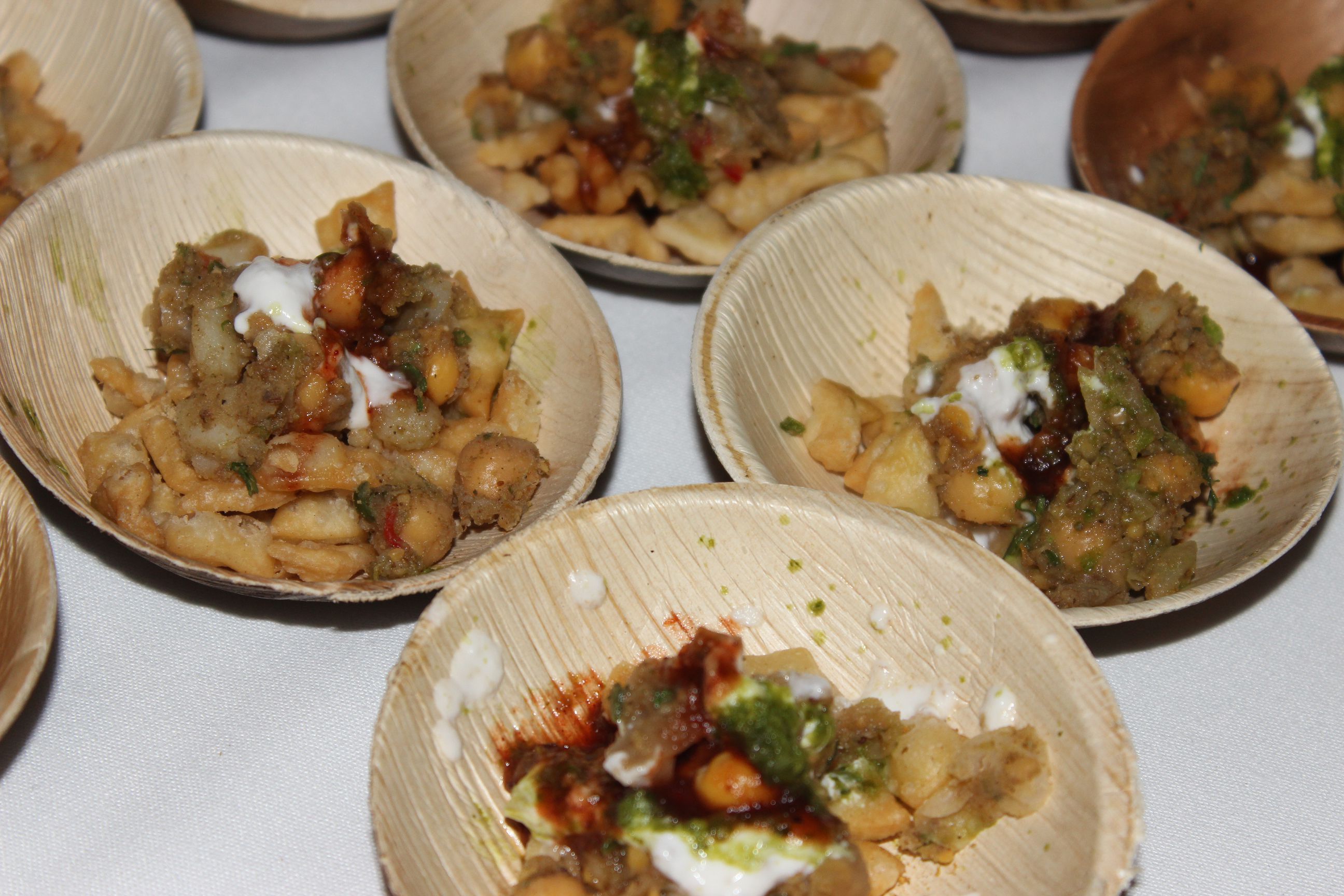 The Black Ant: "Crispy Pork Belly, Chicharron Tacos" & "Cod Tempura, Som Tum Slaw Taco"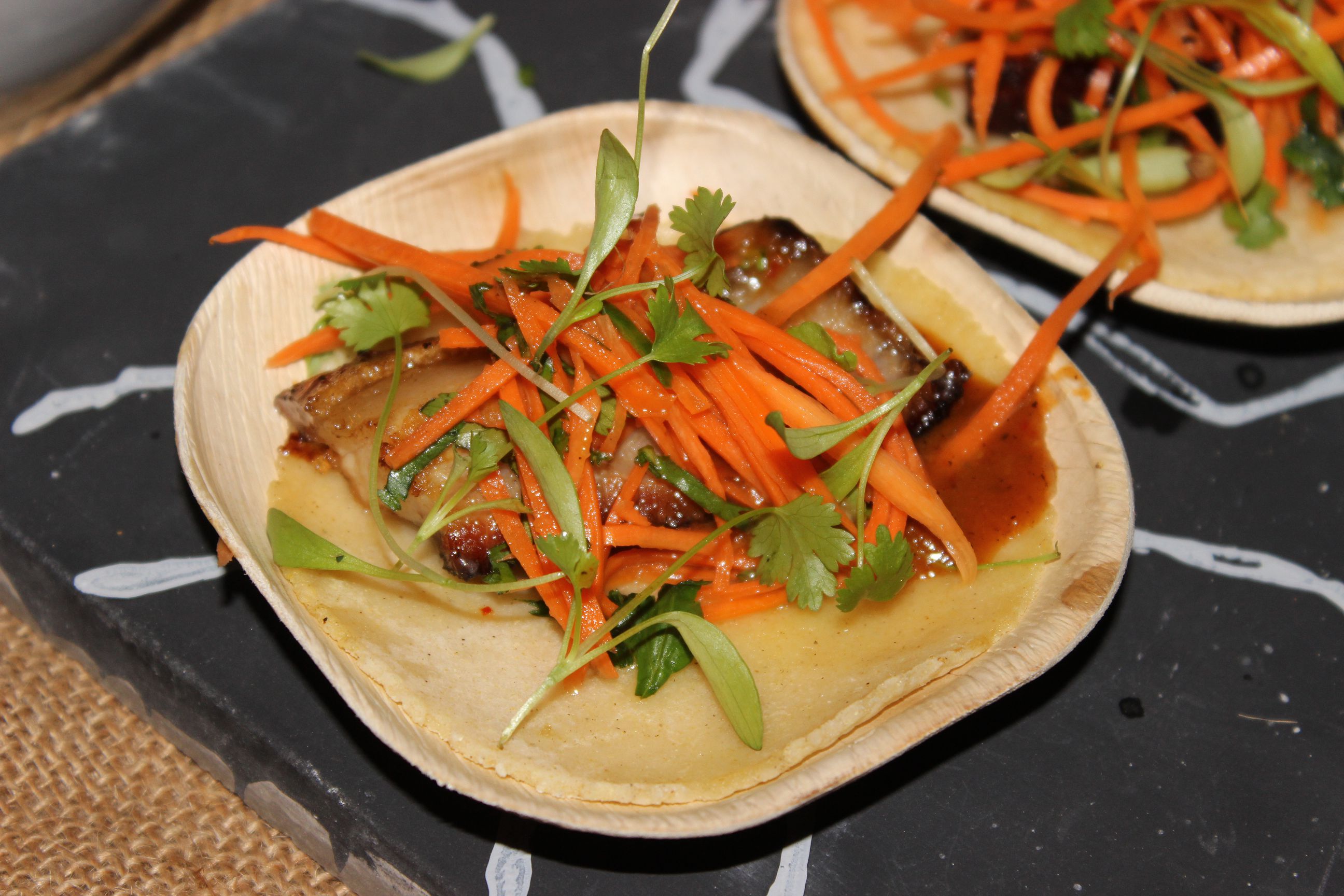 2 Duck Goose: "Eight Treasures Roast Duck"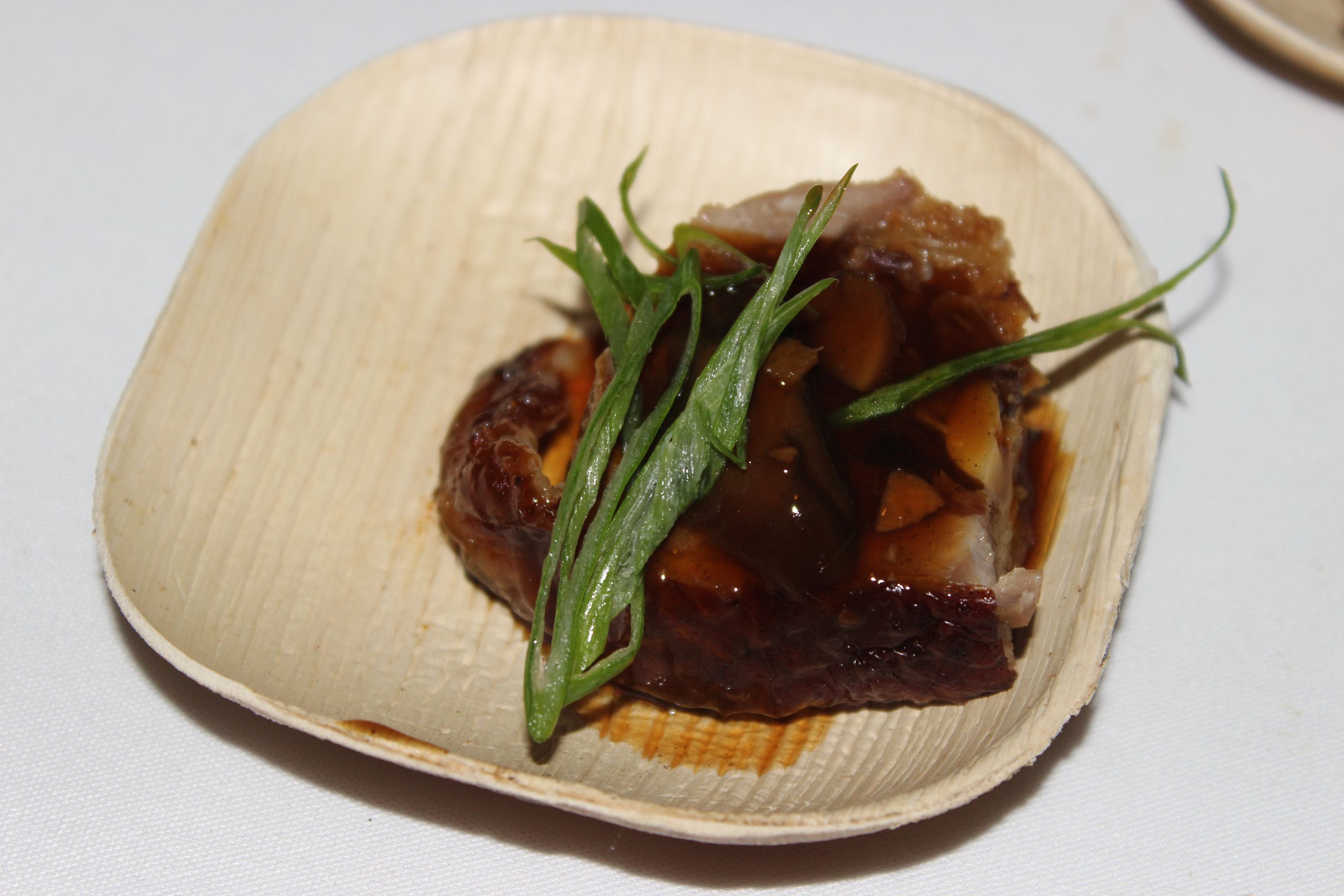 The General's Chicken Rice: "Steamed Organic Chicken on Chicken Fat Rice"
Macao Trading Co.: "African Spiced Lamb Meatballs"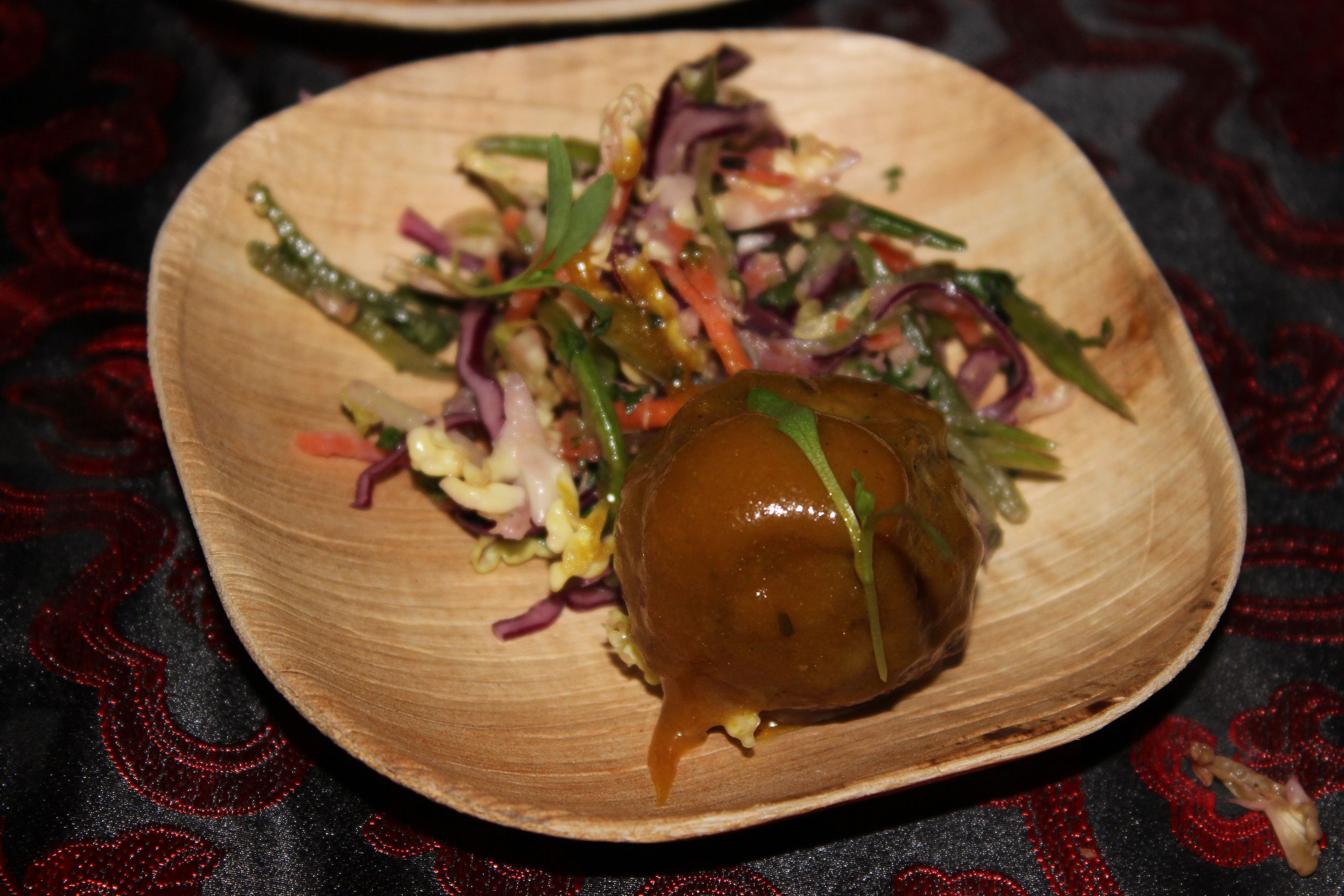 Chalait: "Matcha White Chocolate Bark with Matcha Shot"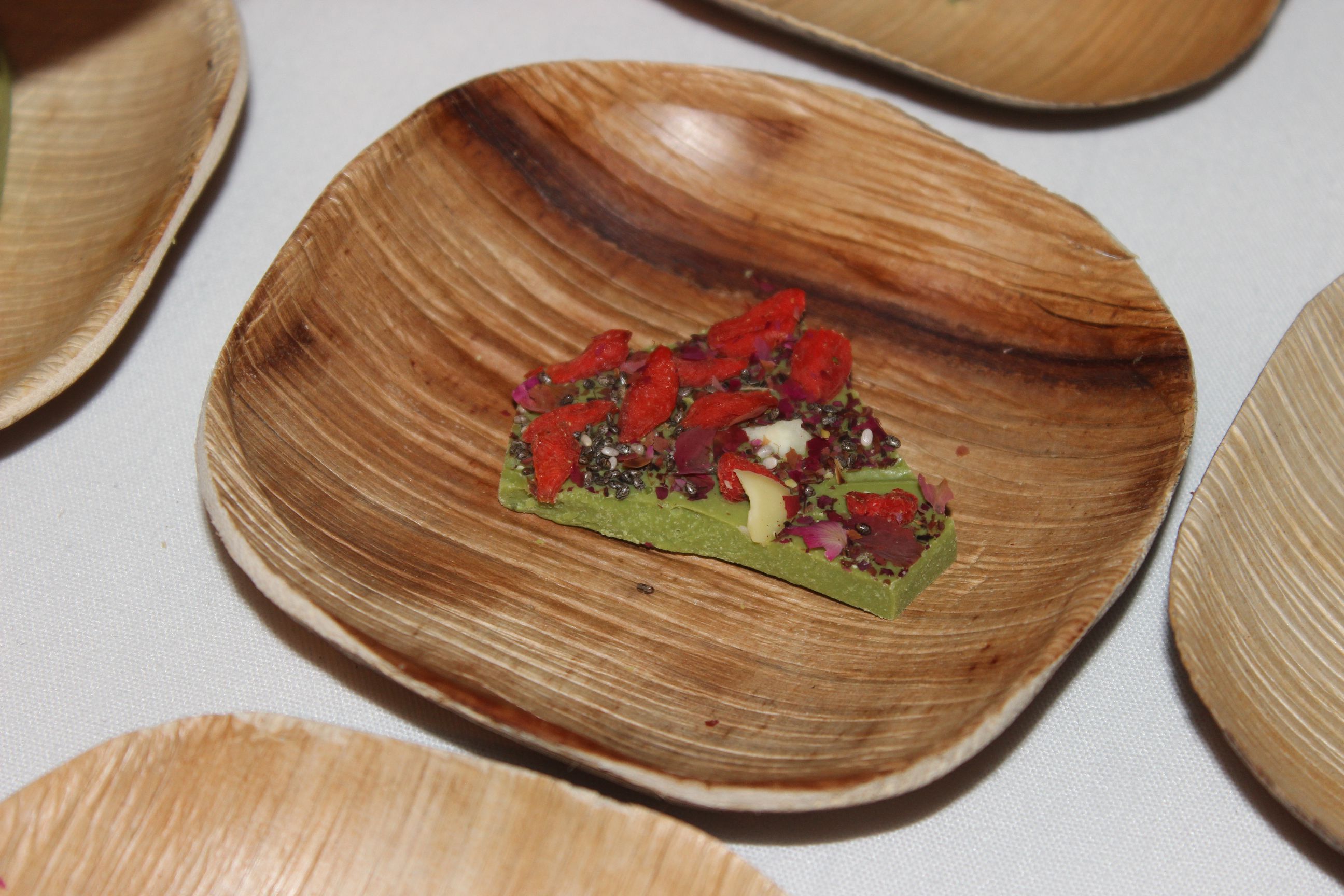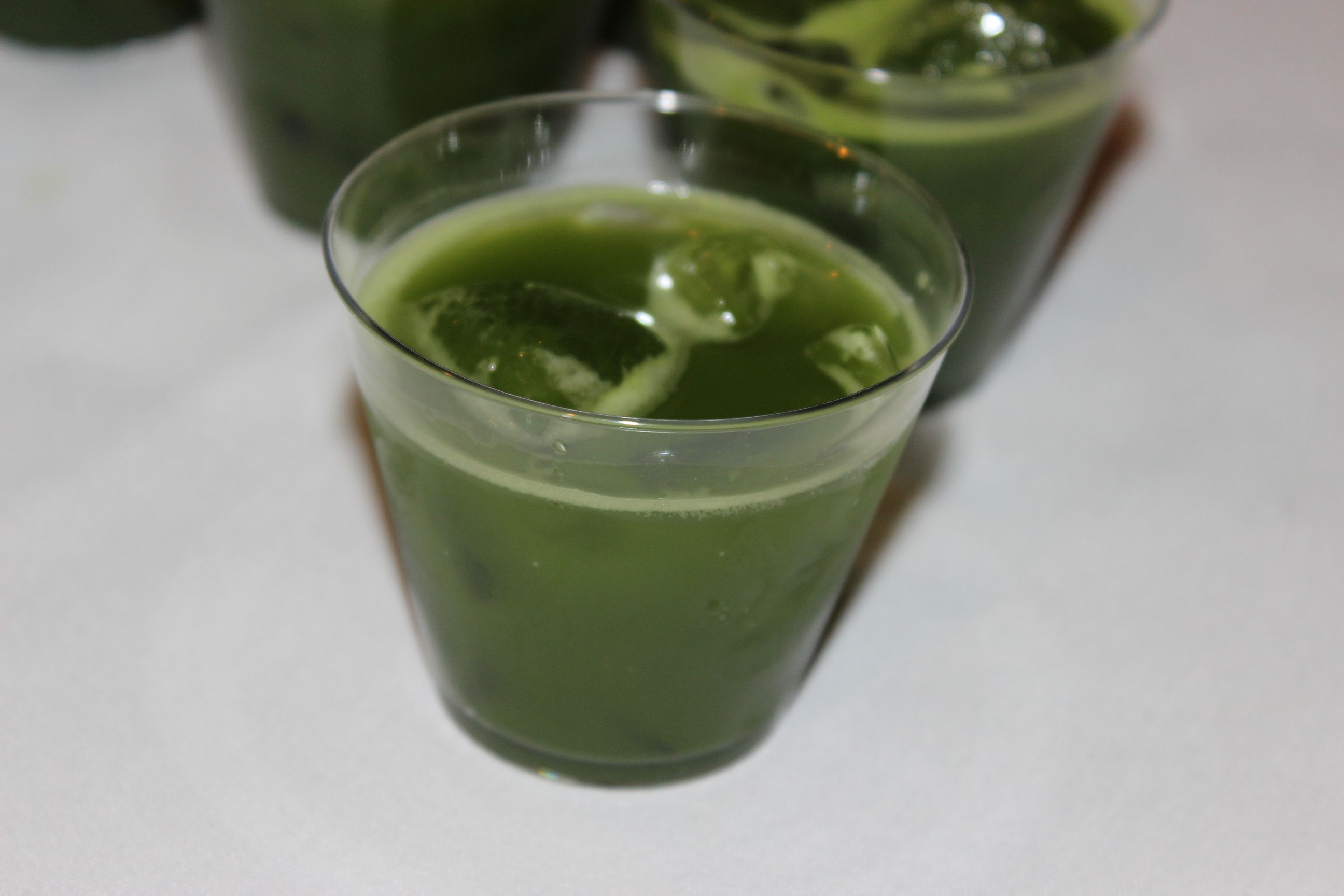 Morimoto: "Spicy Cold Noodles, Pork Belly, Crispy Garlic Rayu, Sesame"
Pichet Ong QI: "Crunchy Milk Chocolate Mochi Bar with Black Sesame Ice Cream"
Yunnan Kitchen: "Pork and Cricket Flour Dumpling"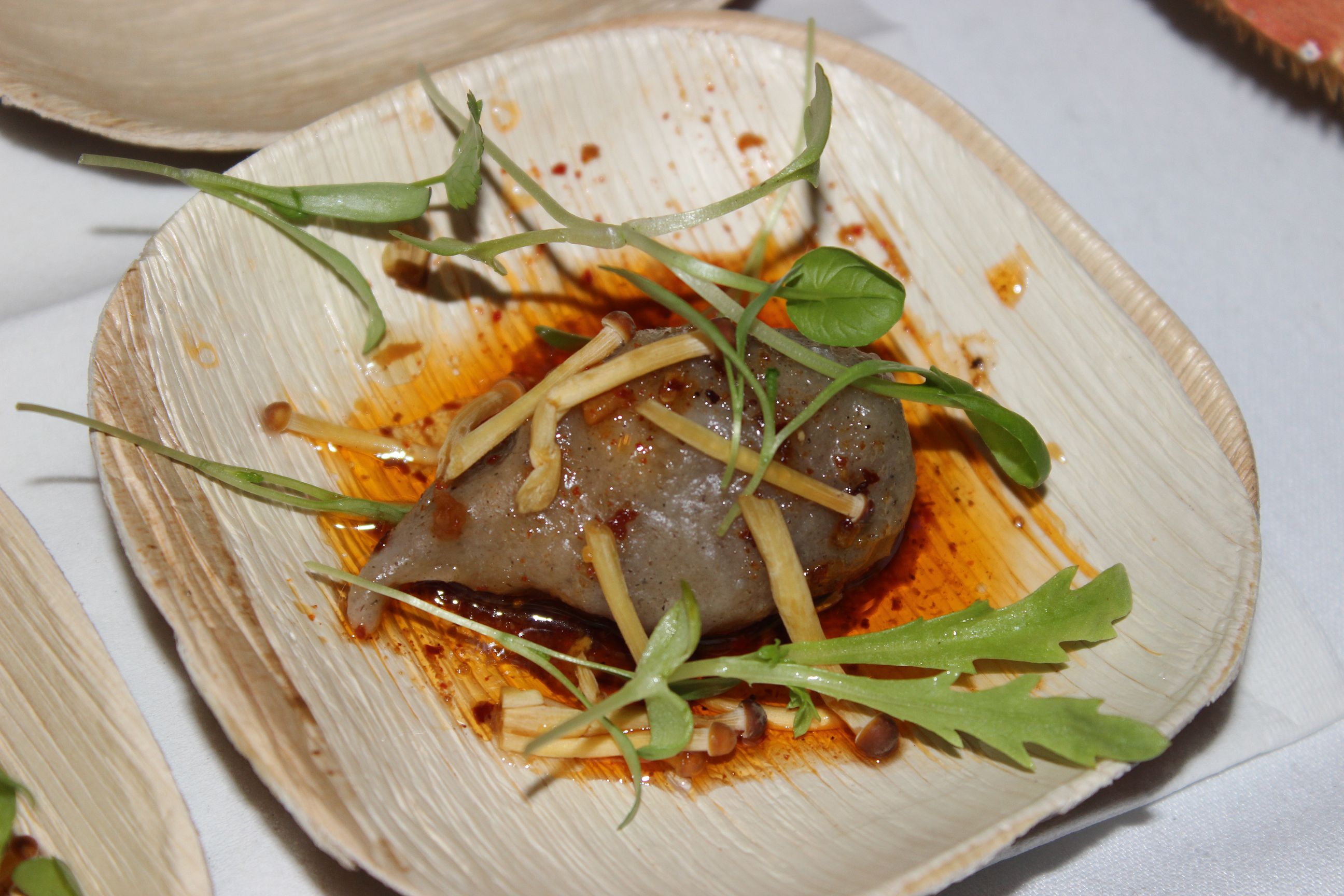 Perry St: "Grilled Octopus, Long Red Chili Romanesco Sauce, Pickled Lily Bulbs"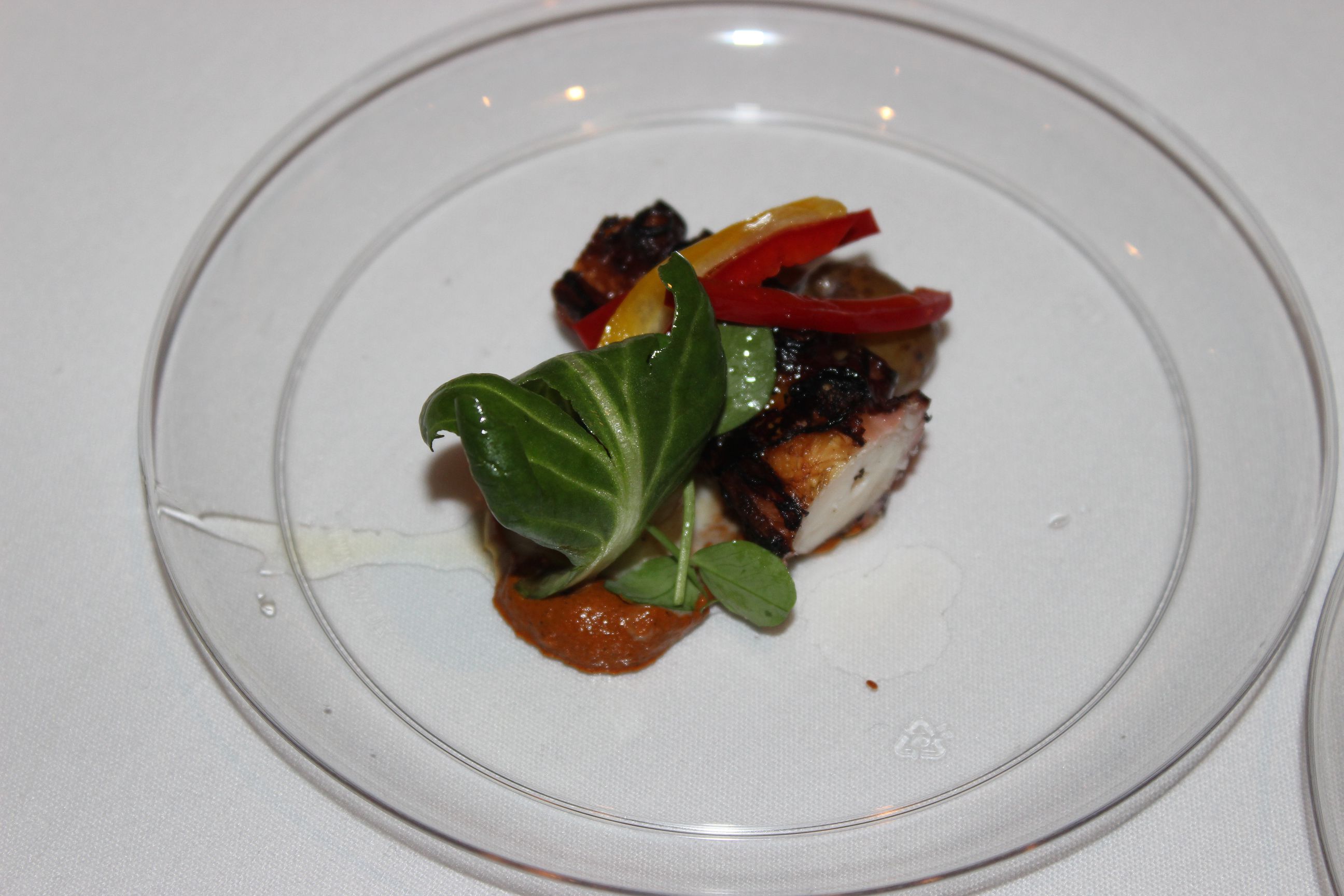 Related Articles
Share
About Author
(0) Readers Comments