Blog: Chefs Tribute 2016 - Que Rico!
Just one year after Rockefeller Center was transformed from a tourist attraction to a philanthropic food lover's paradise at 2015's 'Cheftopia,' the annual Chefs' Tribute to benefit Citymeals on Wheels would return on Monday evening- this time with international appeal. Aptly dubbed Que Rico! ( how delicious), the 31st Annual event would welcome more than fifty different chefs representing restaurants from around the globe, each unleashing a distinctive penchant for Latin-inspired fare and a nod to summery cuisine. Poised to surpass last year's record-breaking evening, the 2016 benefit would raise more than $900,000 during the course of four short hours, with crowds drawn to the legendary outdoor space with the promise of an unforgettable night of culinary delights.
Although the brunt of participating chefs currently reside in the New York City area, others would fly into town from lands as far away as Havana, Santiago, Miami, Santa Fe and Los Angeles for the sole purpose of partnering in such an memorable event. The festive live music of The Latin Explosion All Stars would permeate the entirety of the two-level space, where seemingly every available piece of real estate was occupied by yet another restaurant. Fortunately, once most guests were finished eating, the open air corridor made for a makeshift dance floor where the warm weather air and the accompaniment of live horns would converge to create an authentic and cheerful atmosphere. But long before all that, came the food- and my word was there a great deal of that to discuss.
Though gluttonous isn't a word that we like to throw around haphazardly, self-control would certainly prove to be the a challenge, especially when one would make eye contact with the likes of a mouthwatering "Sauteed Maine Lobster" from Jean-Georges Vongerichten or a plate of "Spiced Yellowfin Tuna" courtesy of Daniel Boulud. But aside from all the indulgence, the opportunity to chat with celebrity chefs like Scott Conant, Masaharu Morimoto and Wolfgang Puck, or to catch a glimpse of actress Kathleen Turner, iconic food writer Gael Greene and even former Top Chef Winner Mei Lin would be reason enough to dole out the big bucks to attend the charitable event. The participants were all seemingly in good spirits, highly approachable and were each willing to stop and chat or pose for a picture with an adoring food-lover.
Predictably, the food being plated was as jaw-dropping as one might expect. The aforementioned Chef Morimoto's delectable "House Roast Peking Duck Tacos" were deliciously succulent, enhanced by an array of scallions and a sweet and sticky soy drizzle that allowed the tender meat its due prominence. Chef Carolina Bazan meanwhile, who trekked all the way in from Chile, represented Ambrosia restaurant wonderfully with a generous portion of some of the tastiest soup we've enjoyed in recent memory. 'Soup' is probably a bit of a misnomer because the "Cold Avocado Soup" was essentially an entire bowl of freshly pulled crab paired with a chilled green broth that richly complemented the soft and juicy meat. Our palates also went wild for styles that were heartier than anticipated – Chef Jimmy Schmidt's (Morgan's in the Desert – La Quinta, CA) tasty "Cilantro Crusted Sea Scallops" atop a black bean cake- and lighter servings like Juan Manuel Barrientos' (El Cielo – Miami, FL) unbelievably flavorful "Ceviche de Scallops y Frutos Colombianos," which paired chilled mini scallops with tangy and rich citrus purees beneath a handful of pickled onions and green garnish.
Frankly, the selection of different eats being offered felt unparalleled. There were inventive takes on traditional fare like Marc Forgione's excellent "Mutton Barbacoa" tacos and Ivy Stark's (Dos Caminos) "Roasted Plantain Empanadas," unlikely pairings like Nina Compton's (Compere Lapin – New Orleans, LA) brilliant coconut curry broth beneath hunks of  "Hamachi Tartar" and even a notable vegetable dish as Alex Stupak (Empellon Restaurants) prepared some incredibly simple looking "Oaxacan Corn Esquites," which were far more savory and complex than they looked , rivaling some of the best tasting dishes that we sampled all evening. While we eschewed consuming much liquor for the night- hey, it was a Monday- pours of refreshing "Rose" from Bedell Cellars and some ice cold cocktails featuring Zacapa Rum and Citadelle Gin helped the heaping amounts of food that we consumed go down nice and easy- adding to the vacation like backdrop occurring around us.  And a sweet bite of a "Mini-Brooklyn Blackout Cupcake" from Little Cupcake Bakeshop sufficiently put our eating down for the proverbial count.
With more than sixty percent of Citymeals on Wheels recipients being over 80 years of age- and with some fifty-seven percent of them living in relative isolation, it's no wonder that more than 1,200 folks are more than willing to open up their wallets to support the nonprofit group's initiatives. Left devoid of loved ones who are either unable or unwilling to offer much in the way of support, the organization steps in by both preparing and delivering more than two million meals each year to their 18,000 recipients. It is estimated that the cost of one General Admission ticket to Monday night's Chefs' Tribute would provide nearly a full year of weekend meals for an elderly neighbor in need. And for those of us in attendance, knowing that we're providing that sort of assistance to someone is as satisfying as anything that we ate during the course of the affair.  Que Rico!
- Dave Gendelson

Food Photos from Chefs' Tribute 2016: Que Rico! A Benefit for Citymeals on Wheels

Charlie Palmer & Ryan Lory- Aureole, Charlie Palmer Steak – New York, NY: "Charred Baby Spanish Octopus, Squid Ink, Puffed Rice"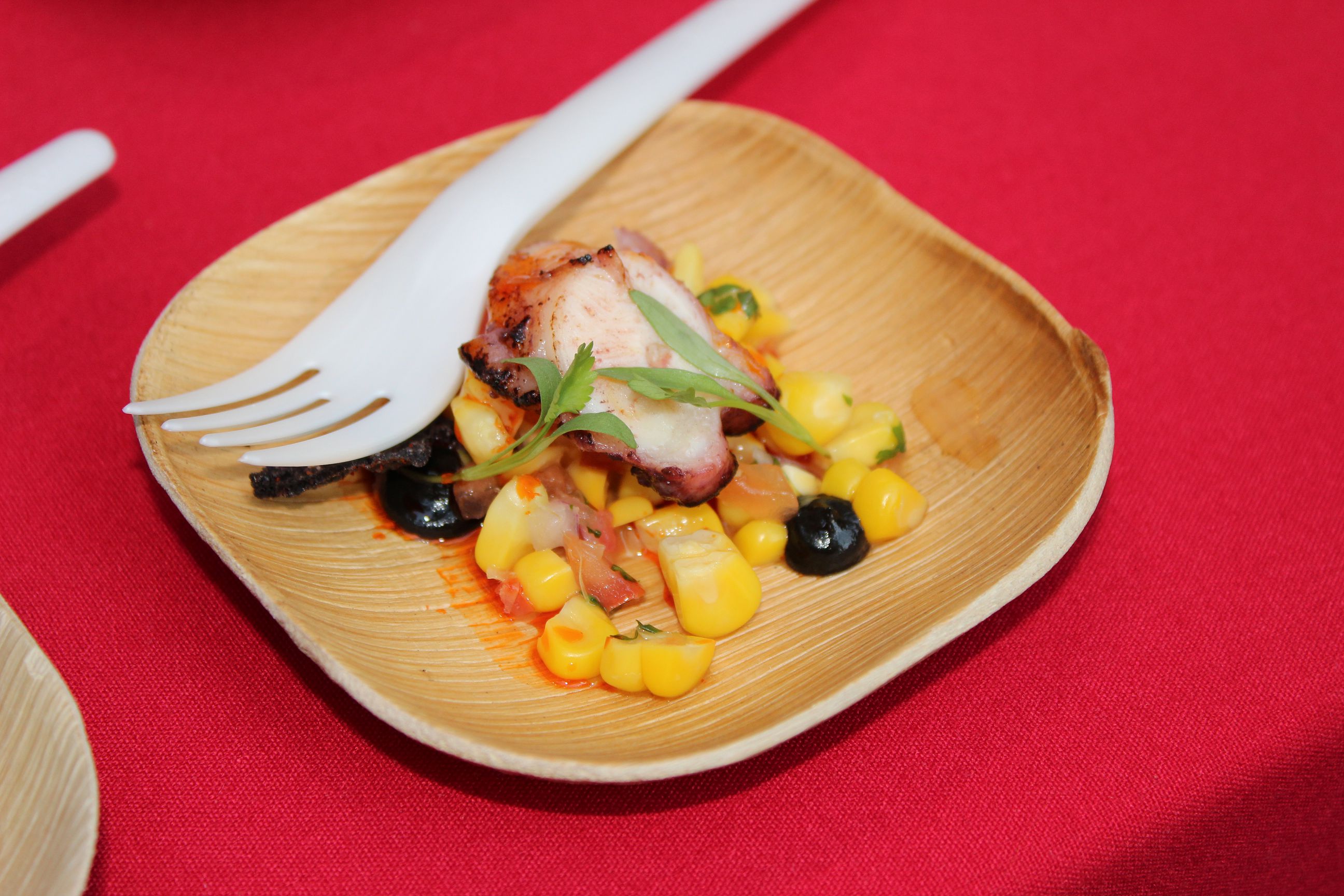 Carolina Bazan- Ambrosia – Santiago, Chile: "Cold Avocado Soup with Crab"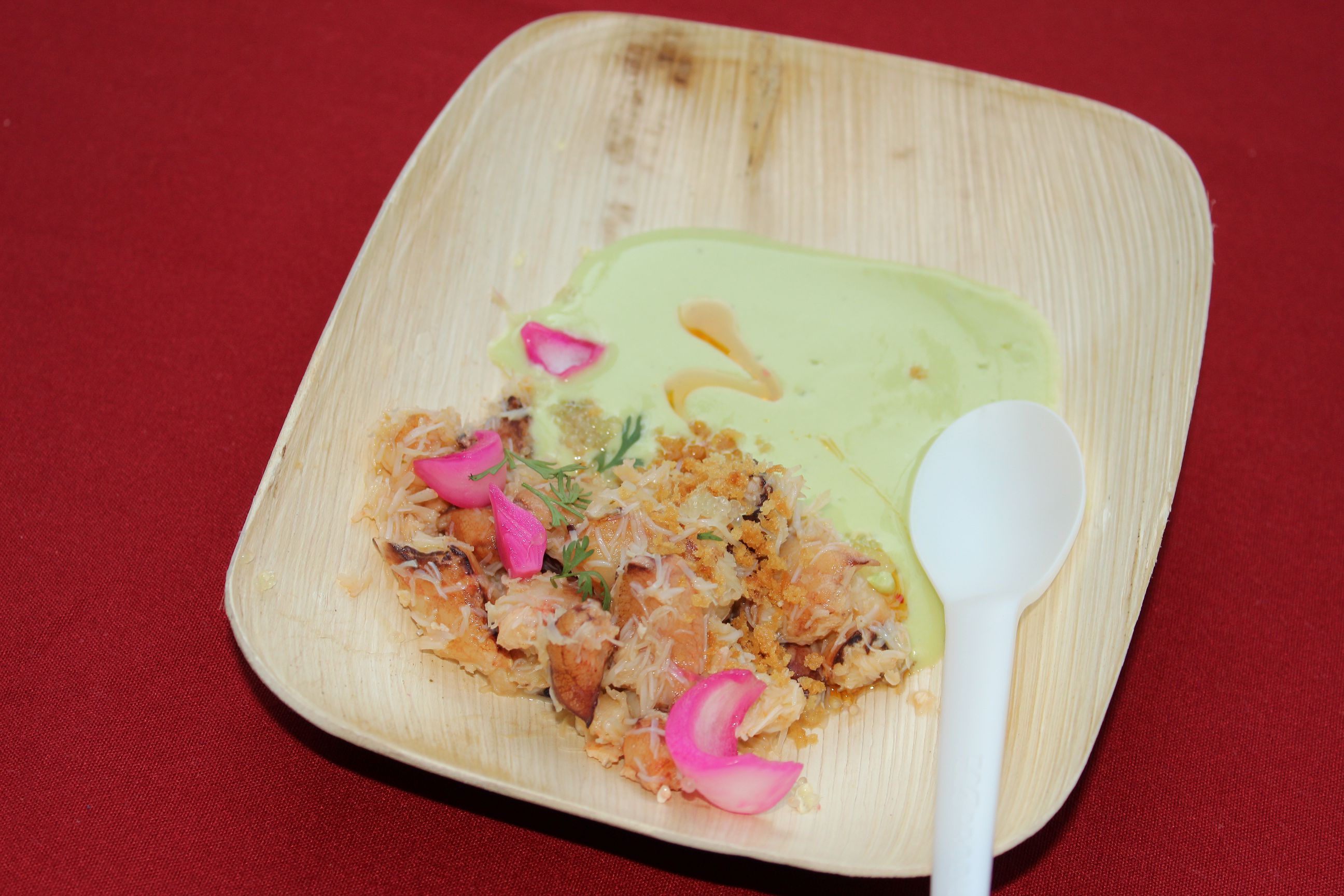 Douglas Rodriguez- Alma De Cuba – Philadelphia, PA: "Ceviche de 7 Potencias"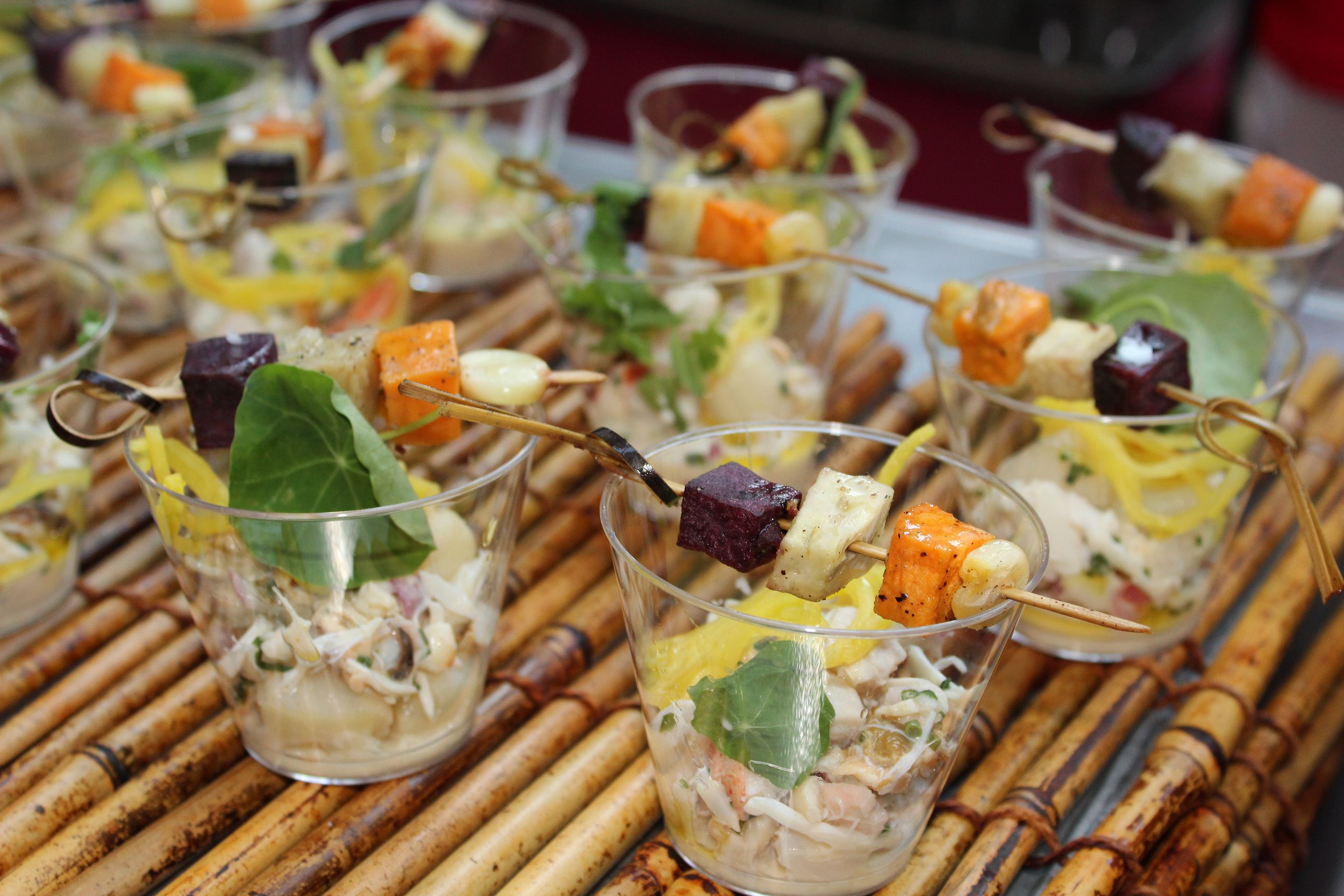 Marc Forgione- Marc Forgione Restaurants – New York, NY: "Mutton Barbacoa"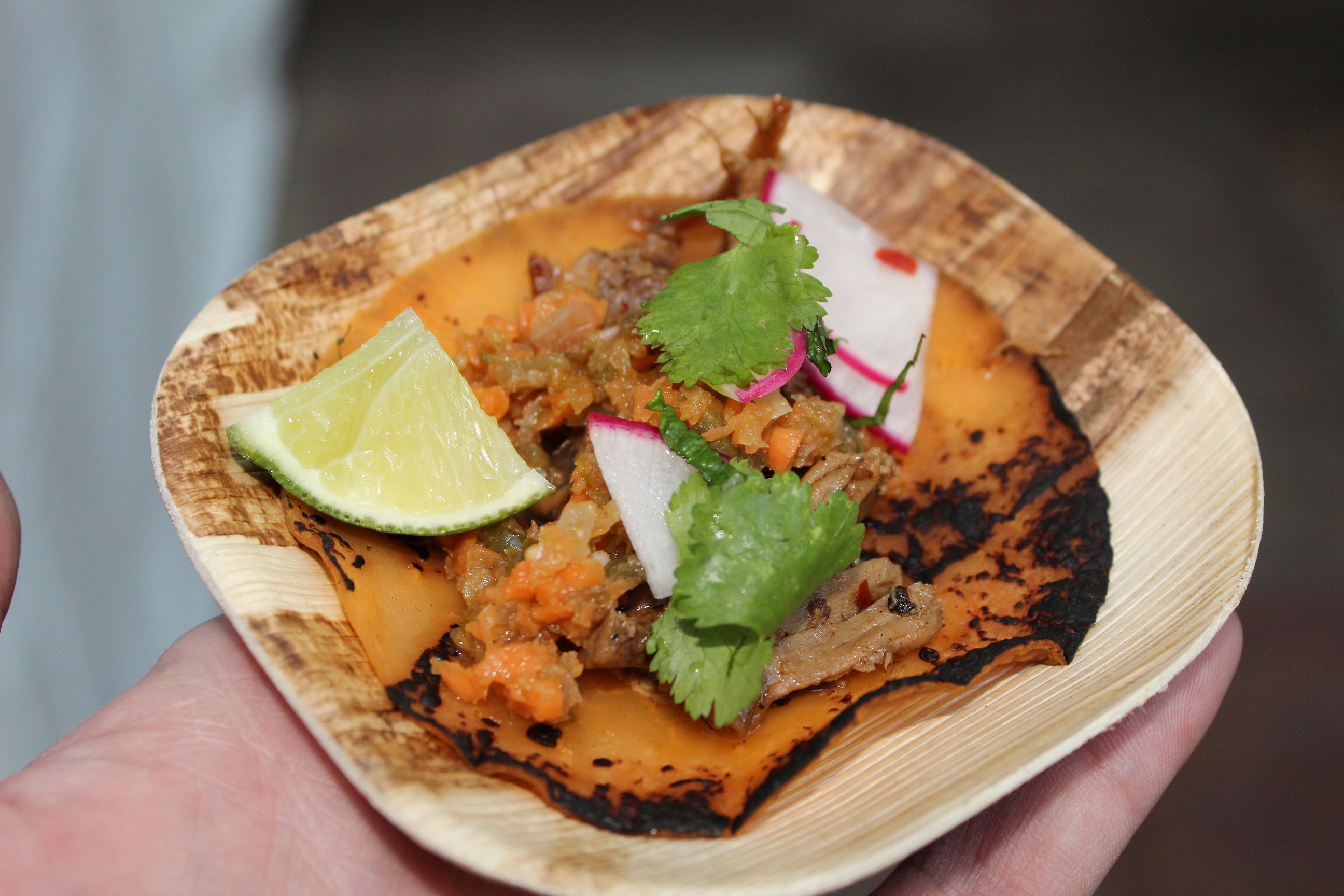 Alex Stupak- Empellon Restaurants – New York, NY: "Oaxacan Corn Esquites"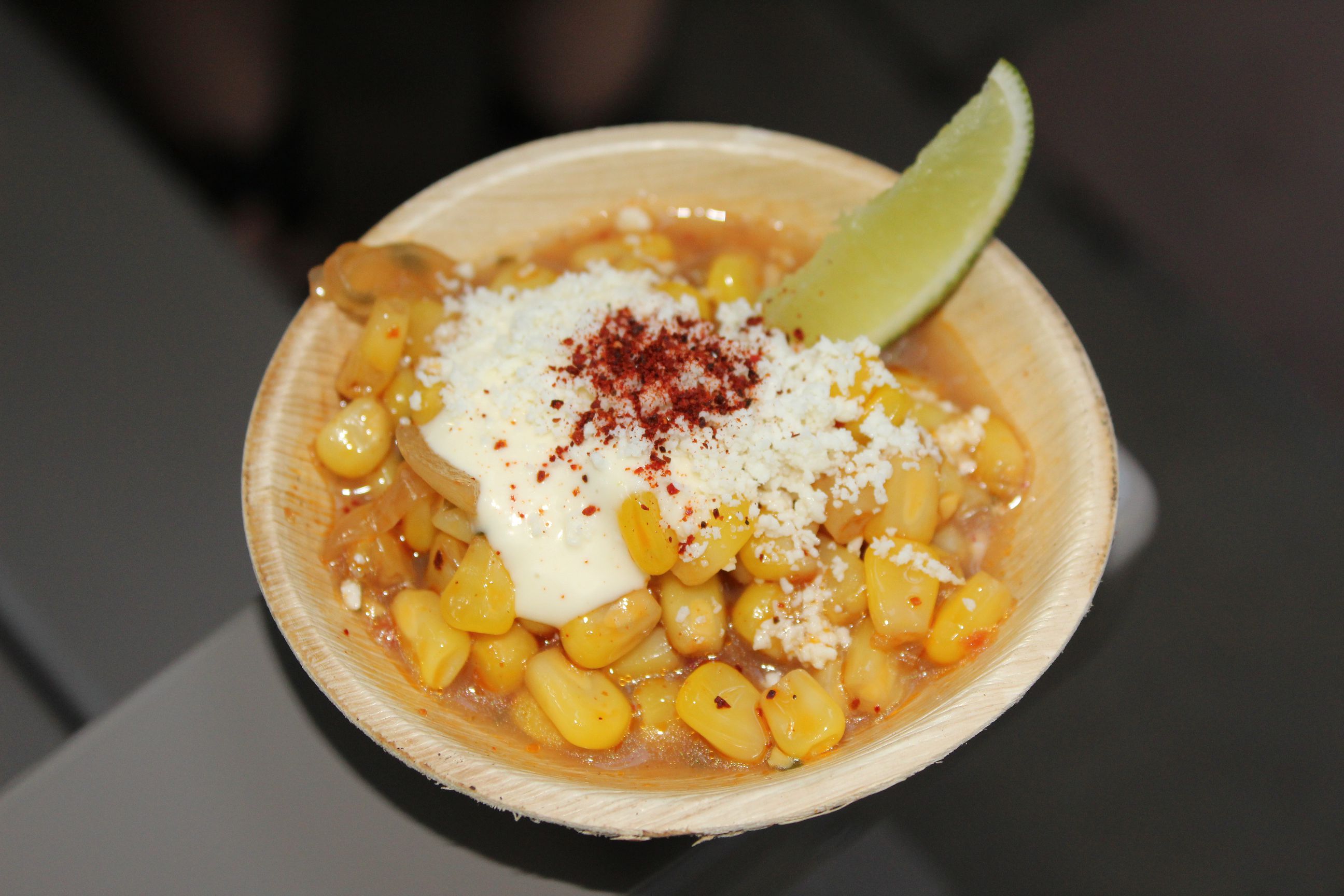 Ivy Stark- Dos Caminos – New York, NY: "Roasted Plantain Empanadaas"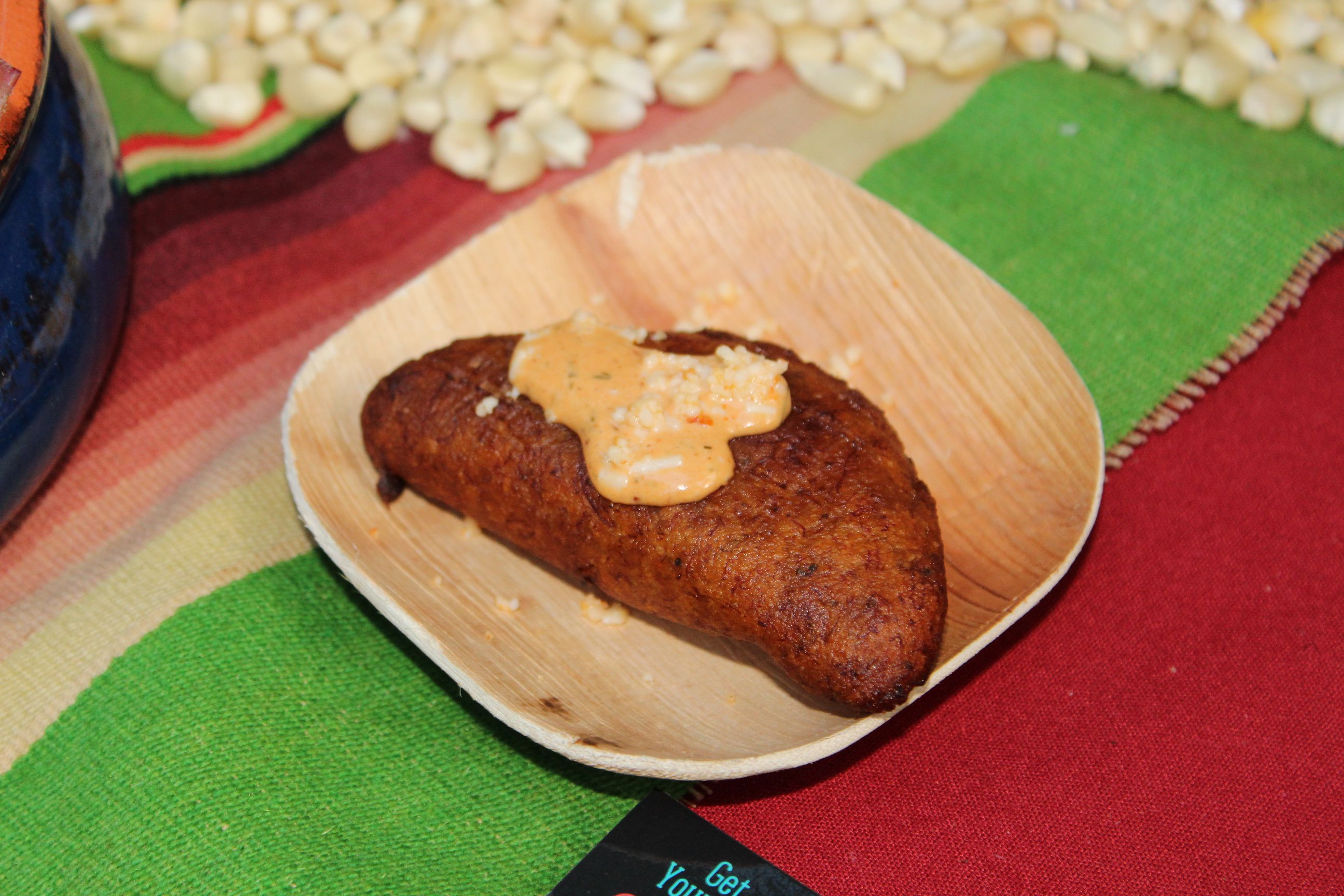 Eric Basulto- La Fonda del Sol – New York, NY: "Short Rib Ropa Vieja with Coconut Rice and Sweet Plantain"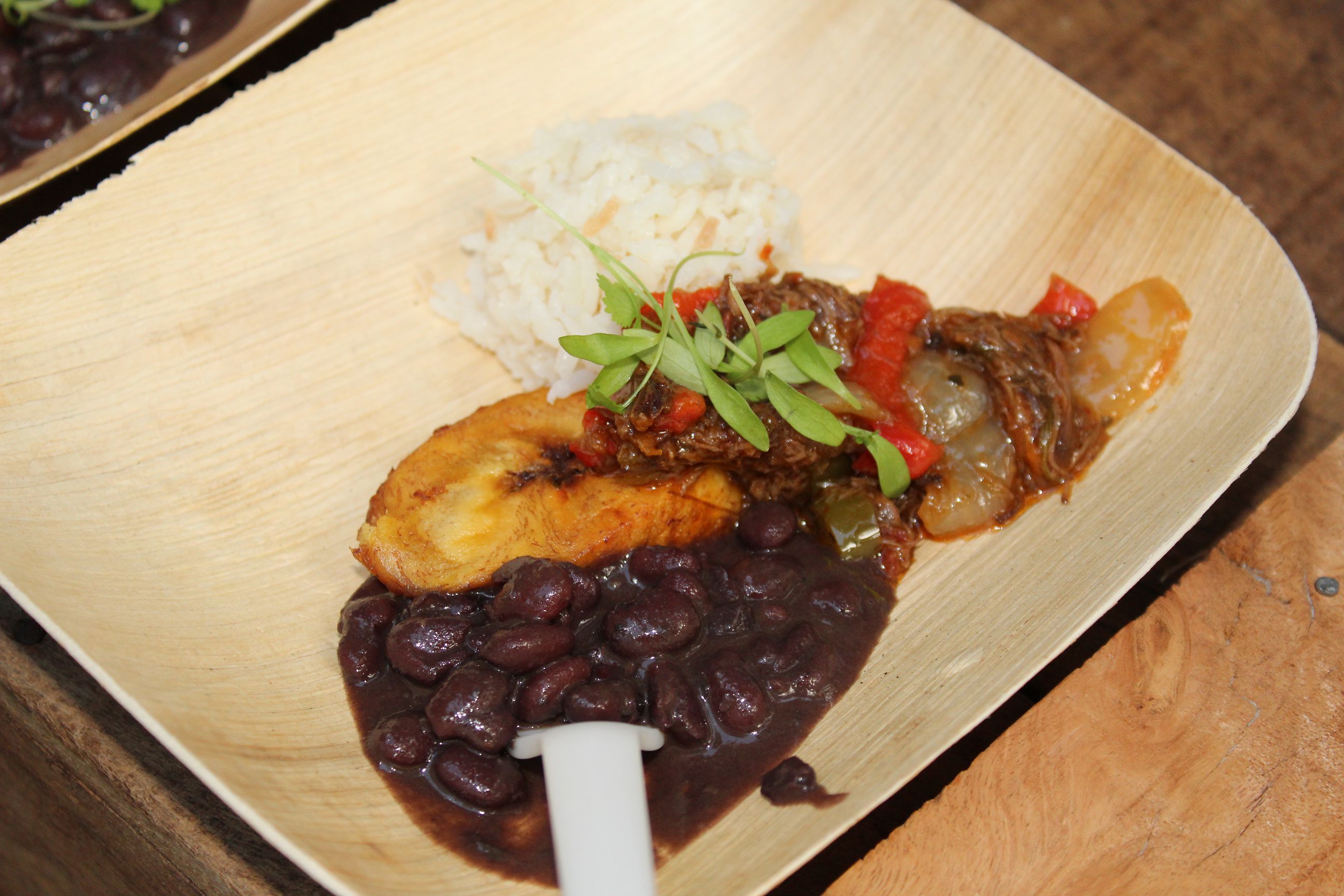 Susie Jimenez & Ibrahim Sanz- Spice It Up – Aspen,CO: "Horchata Almond Shooter," "Short Rib Tamales with Mole & Tomatillo" & "Canoas with Smoked Brisket"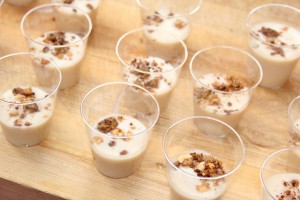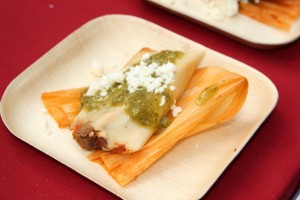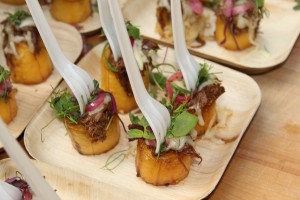 Nina Compton- Compere Lapin – New Orleans, LA: "Hamachi Tartar with Coconut Curry"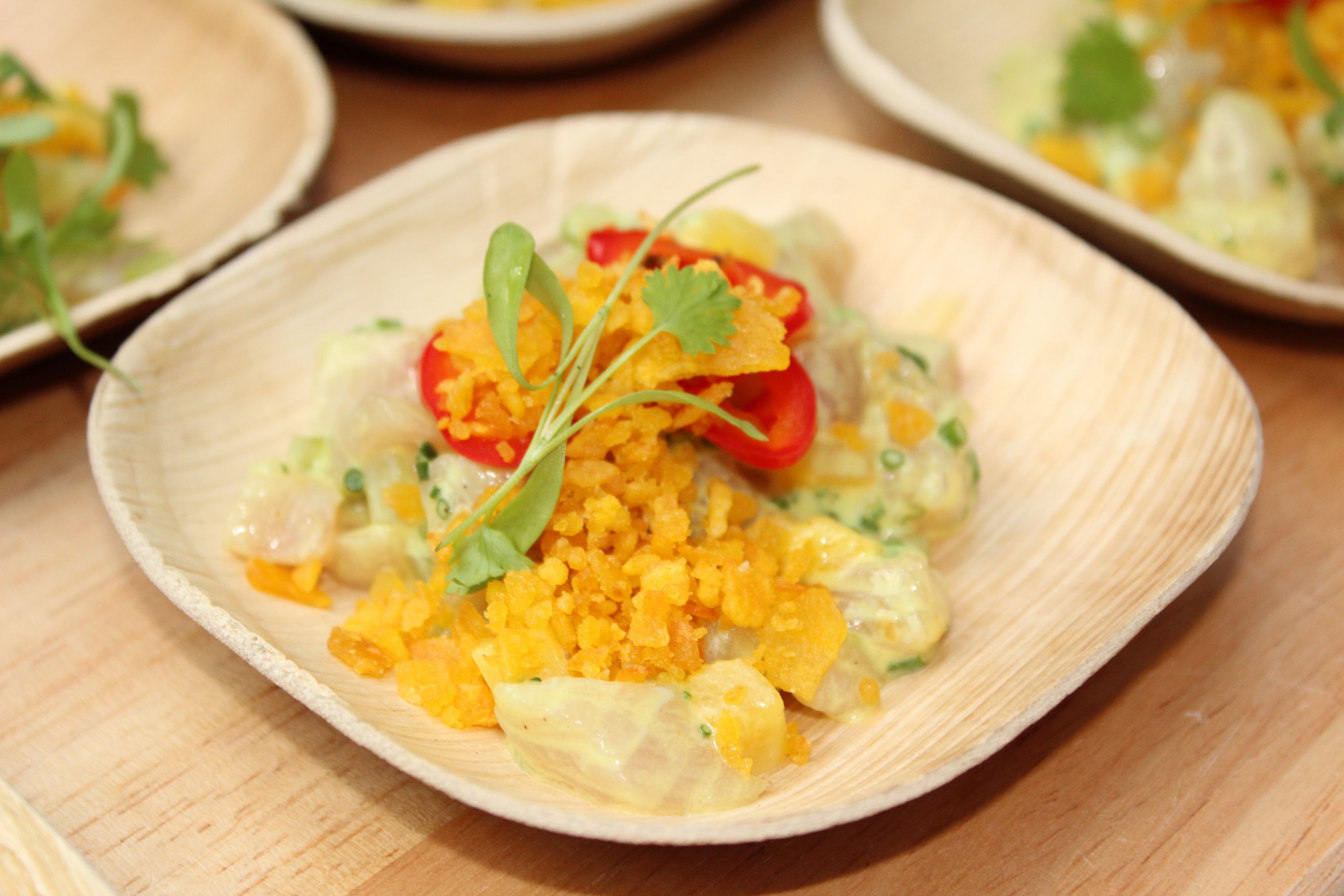 Andre Fowles- Miss Lily's – New York, NY: "Sorrel Glazed Spare Ribs with Scotch Bonnet Kimchi"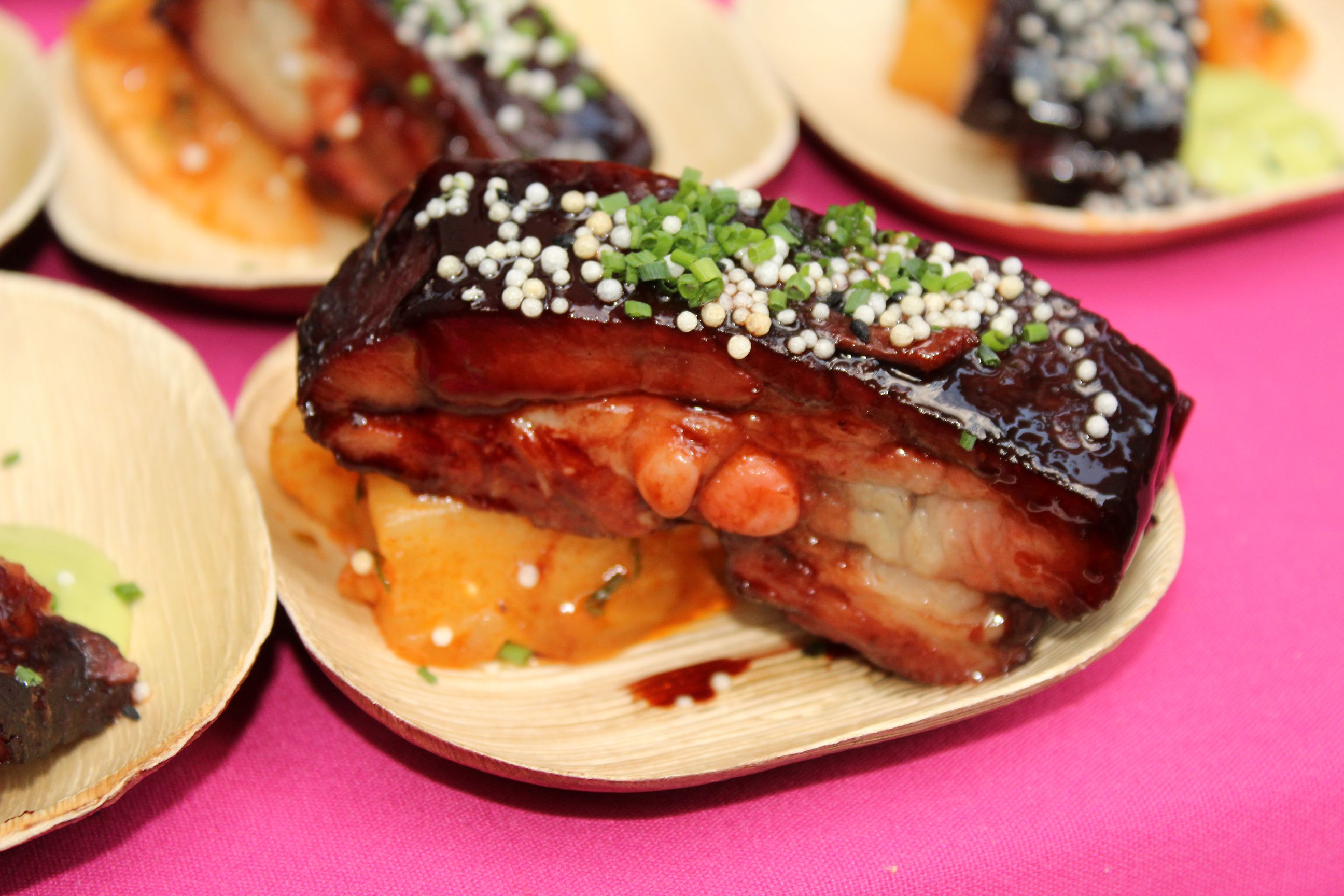 Larry Forgione & Sean Forgione- Maycamas Ranch – Sonoma, CA: "Halibut and Lobster, Spring Vegetables"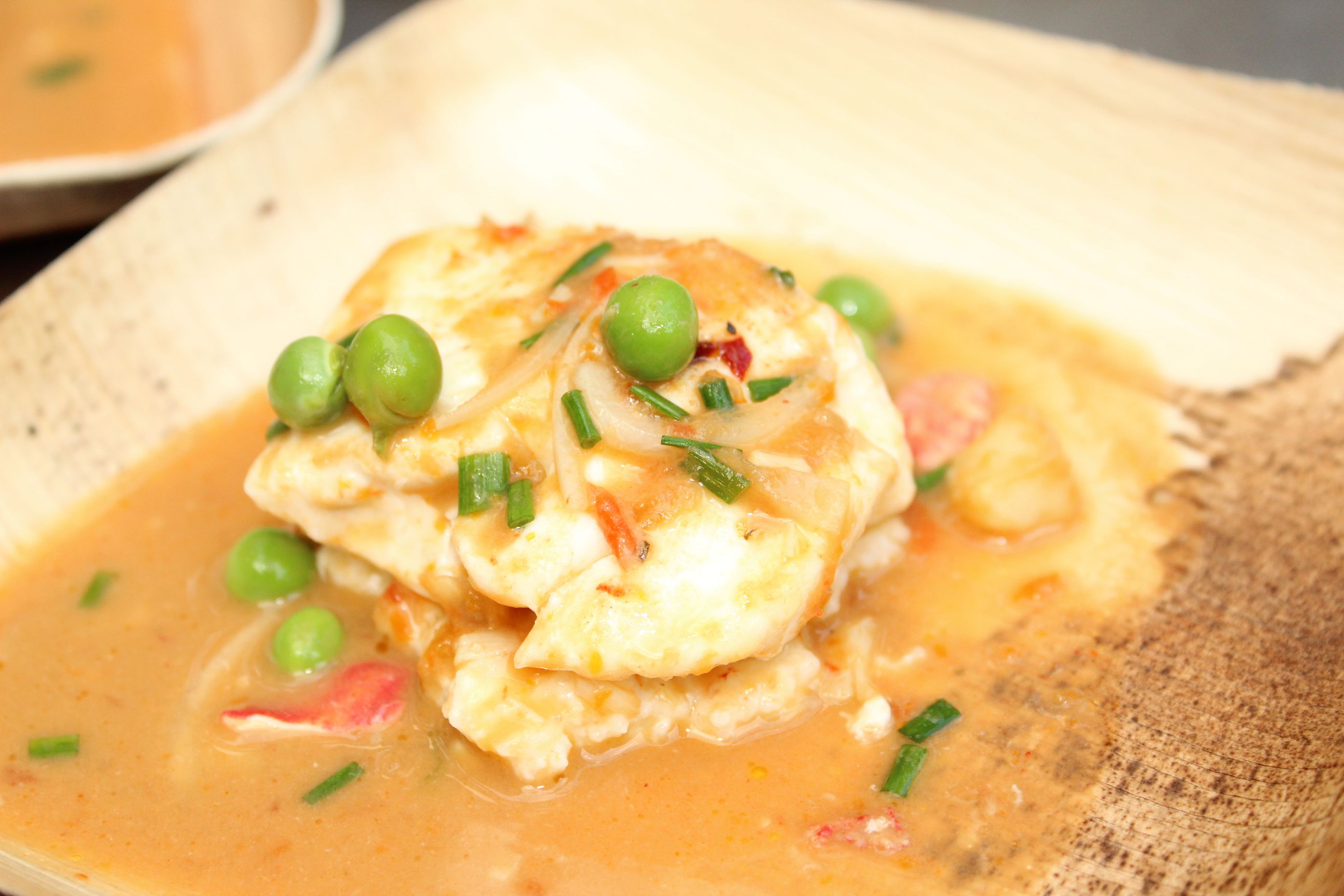 Ernesto Hernandez- Tortilla Jo's – Anaheim, CA: "Cochinita Pibil"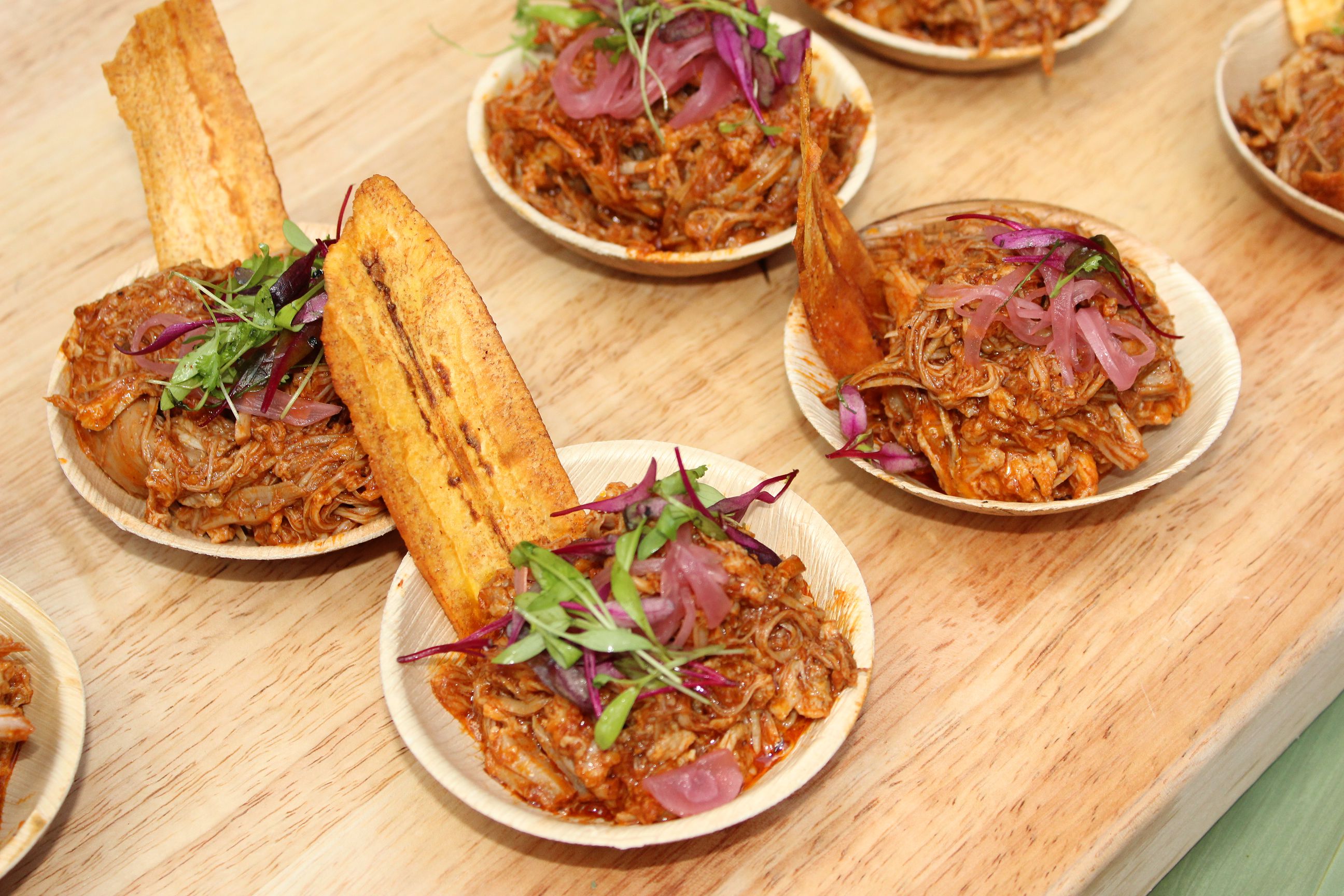 Alfred Portale- Gotham Bar and Grill – New York, NY: "Argentinian Red Prawn Ceviche"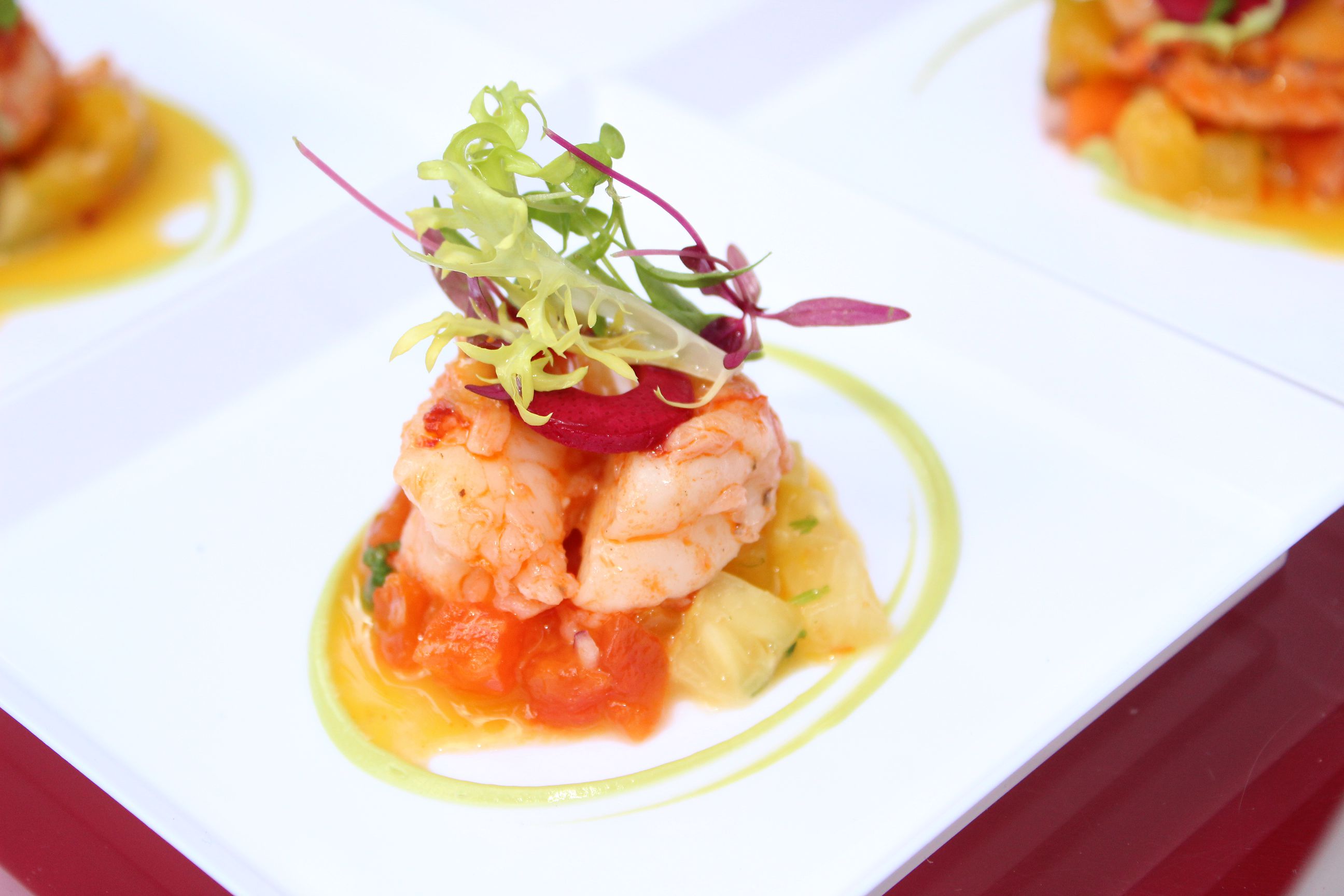 Marco Moreira & Jo-Ann Makovitzky- Tocqueville Restaurant & 15 East – New York, NY: "House-cured Salt Cod Croquettes"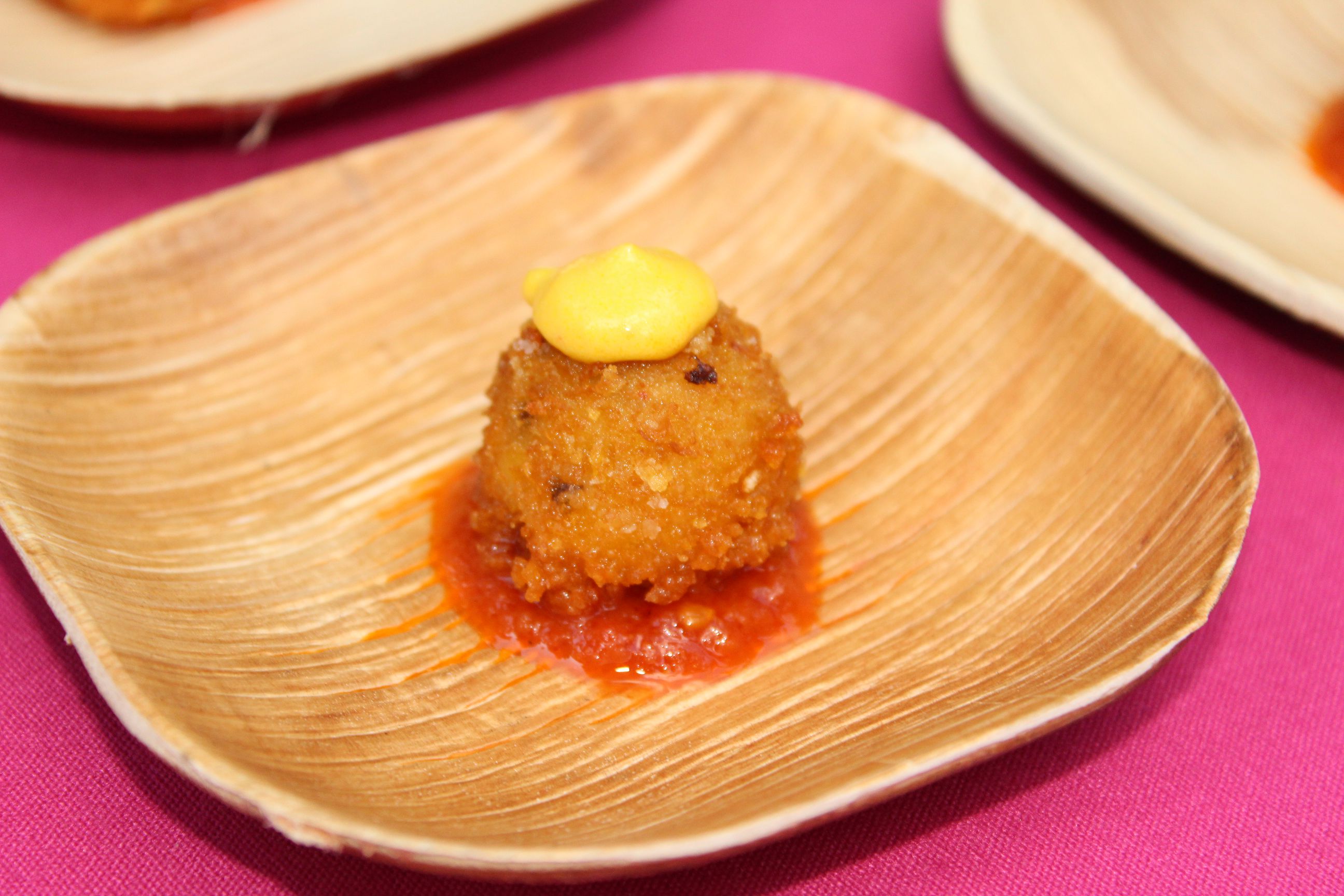 Jonathan Benno- Lincoln Ristorante – New York, NY: "Braised Tripe, Chorizo, Queso Fresco"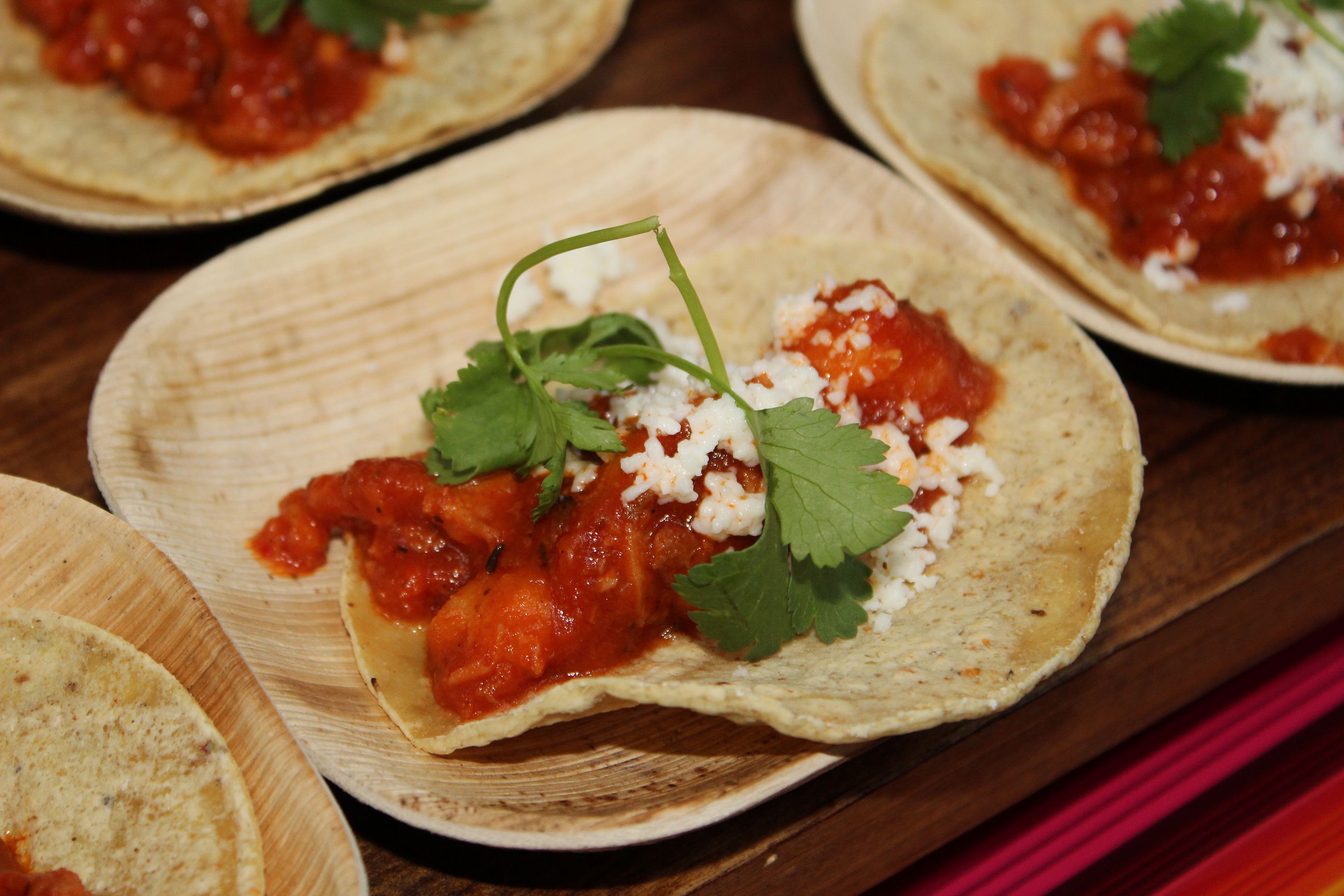 Richard Capizzi- Lincoln Ristorante – New York, NY: "Hojiblanca Olive Oil Cake"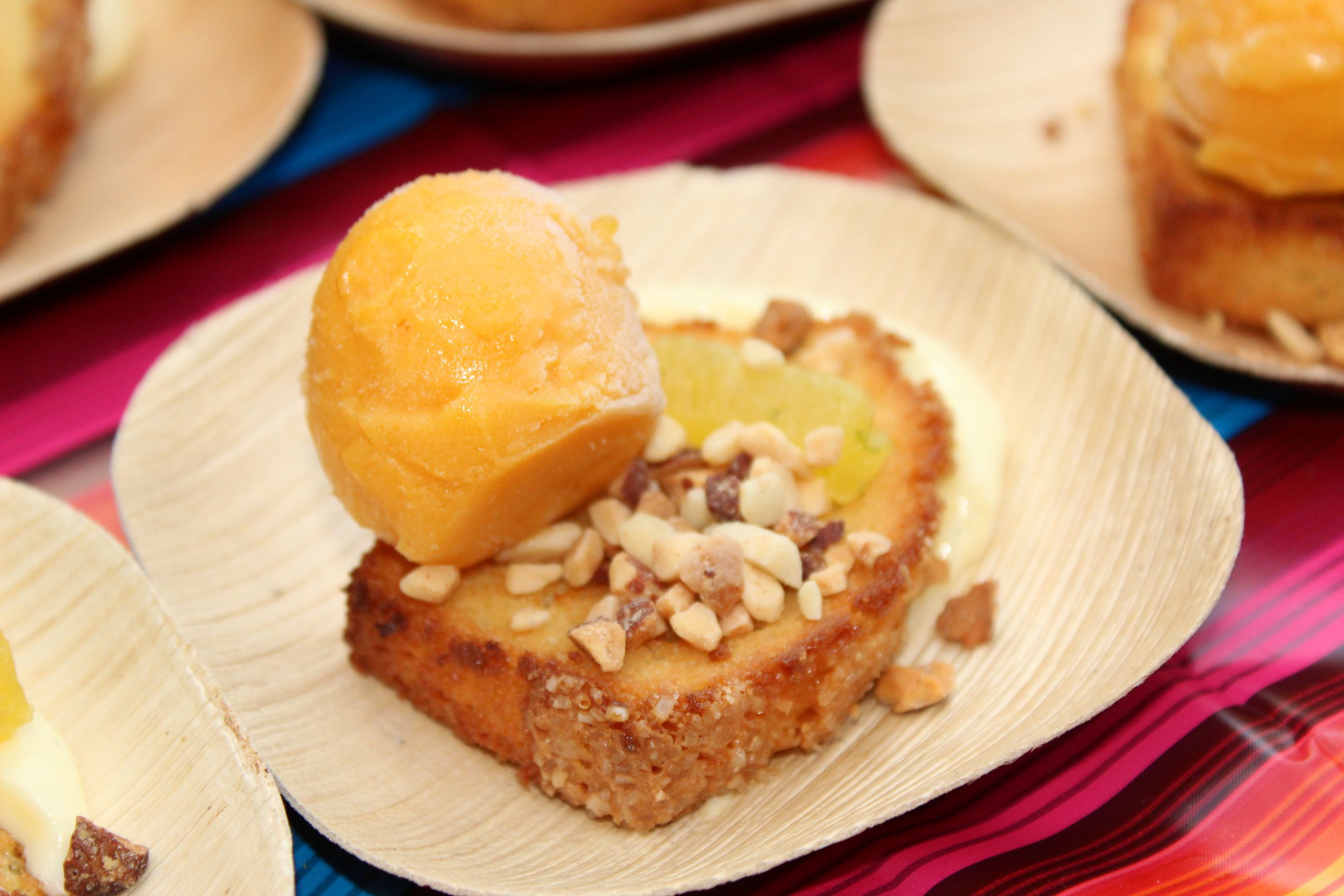 Wolfgang Puck & Hugo Bolanos- Dining, Catering & Consumer Goods – Los Angeles, CA: "Duo of Tulum – Inspired Whole Roasted Duck"
Roberto Santibanez- Fonda Restaurants – New York, NY: "Mole Verde y Mole Rojo with Cacahuate"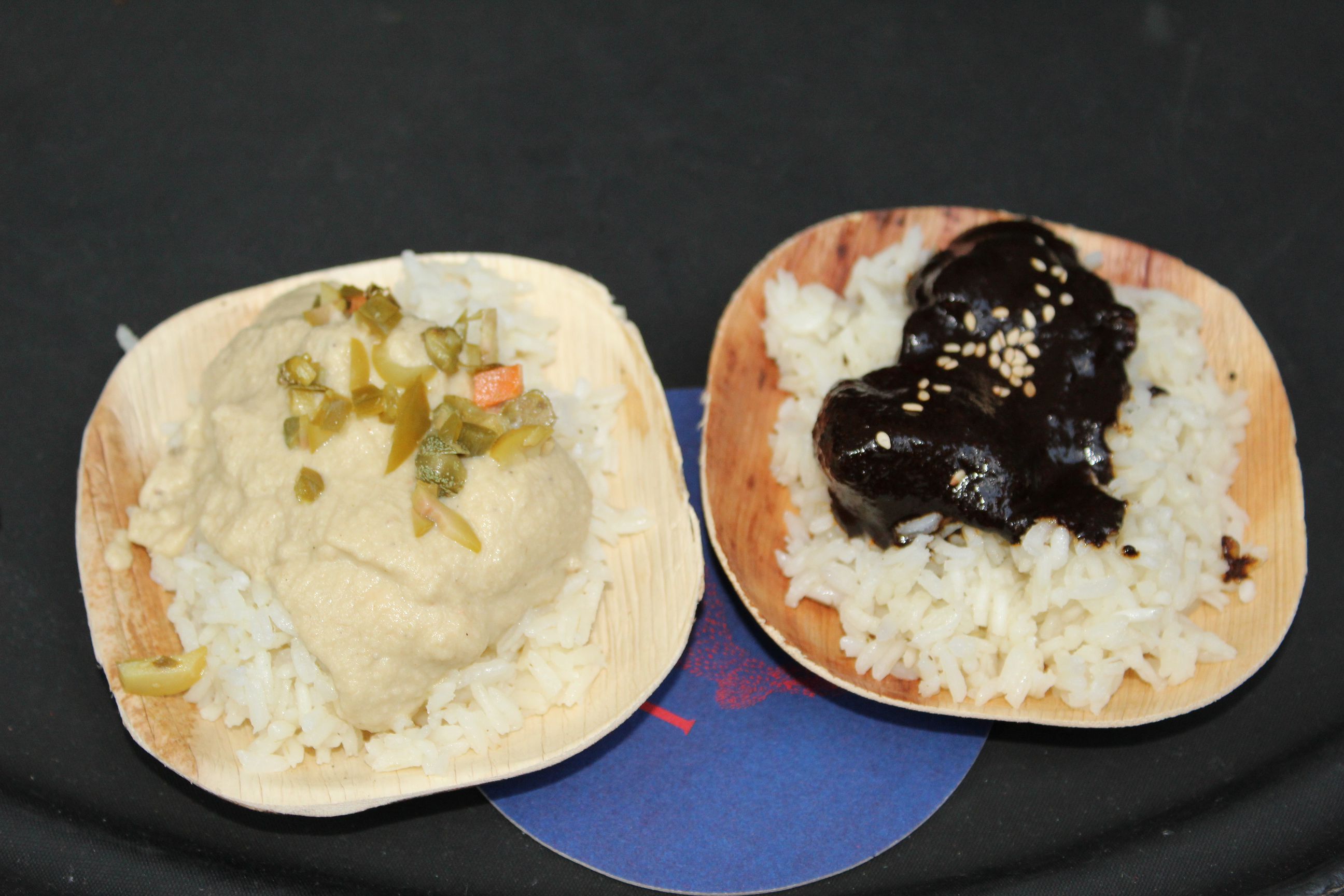 Robert Aikens- Rainbow Room Bar – New York, NY: "Short Rib Ropa Vieja Sliders"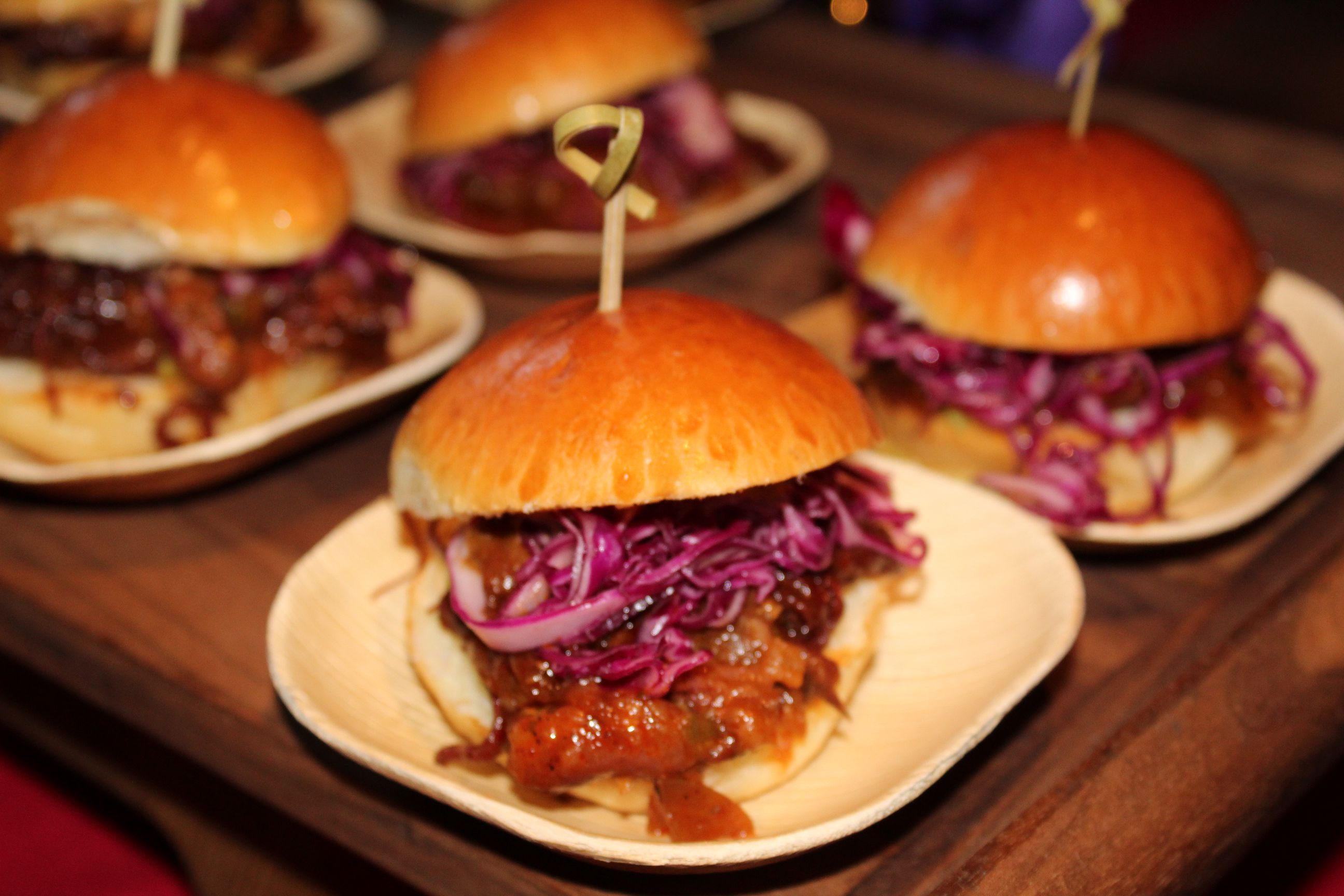 Franck D. Deletrain- Brasserie 8 1/2 – New York, NY: "Tamarind Roasted Duck"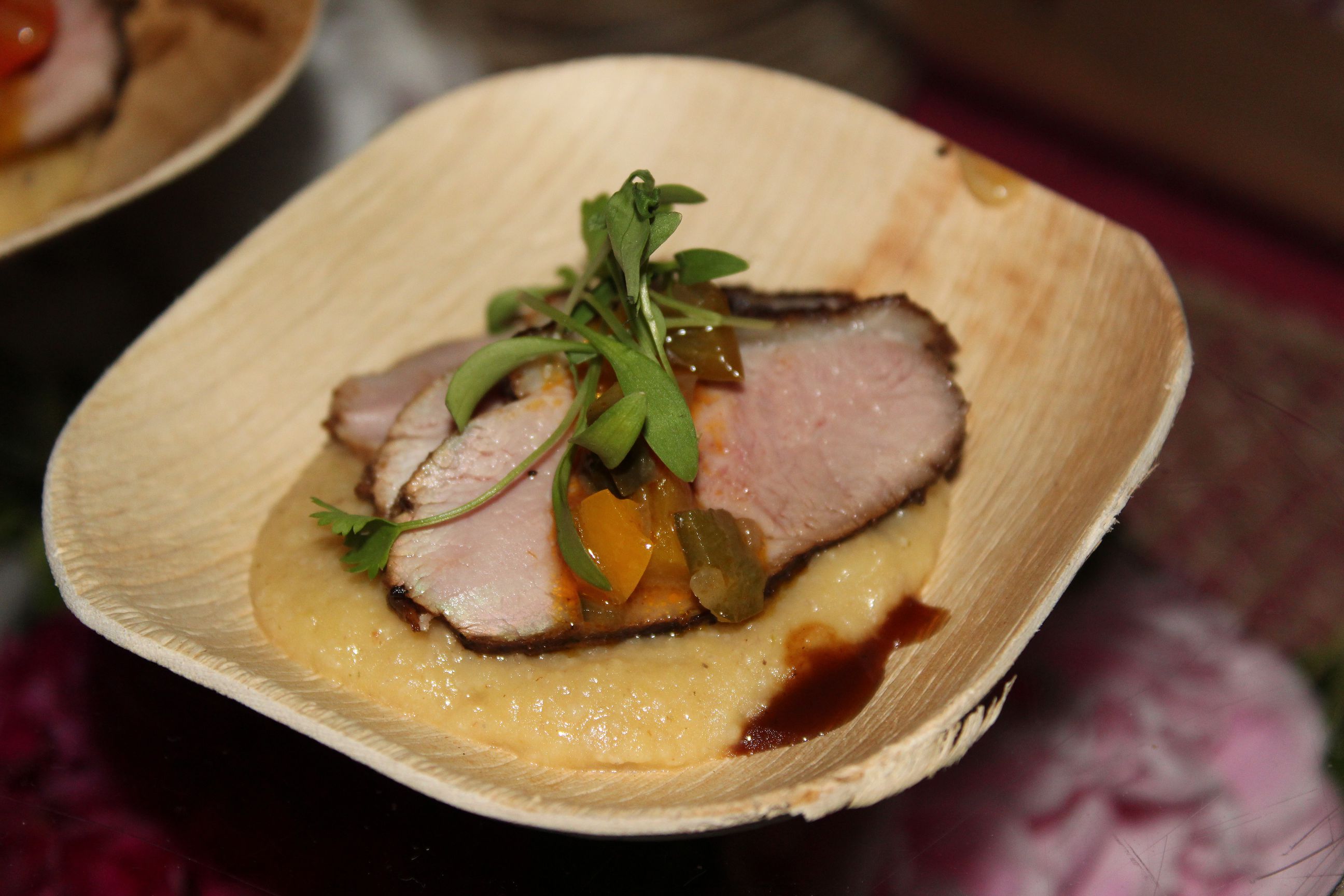 Adrianne Calvo- Chef Adrianne's Vineyard Restaurant & Wine Bar – Miami, FL: "Sweet Corn Tamalito with Lime Creme and Crispy Chorizo"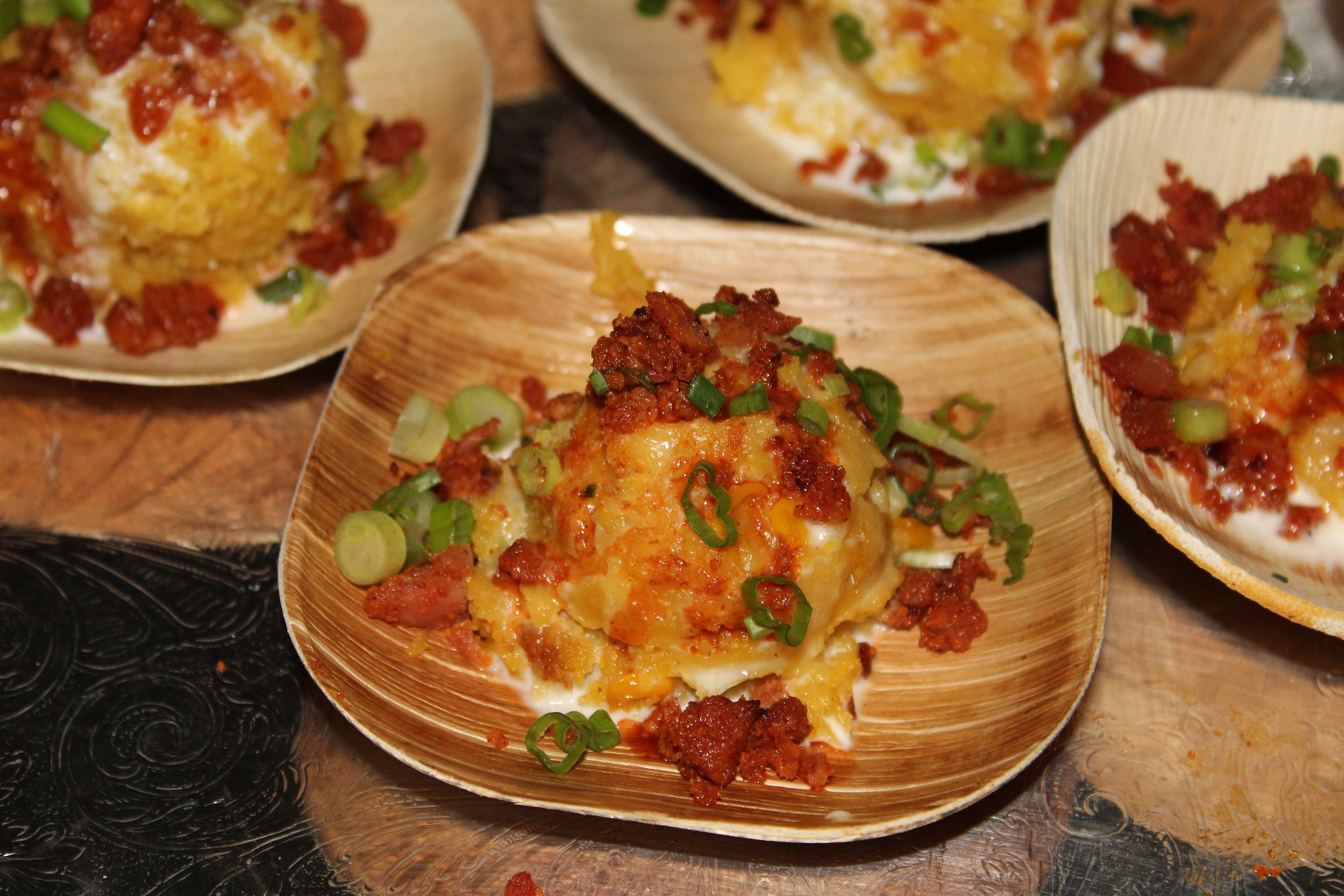 Antonio Prontelli- Rock Center Cafe – New York, NY: "Carnitas on Homemade Tortillas"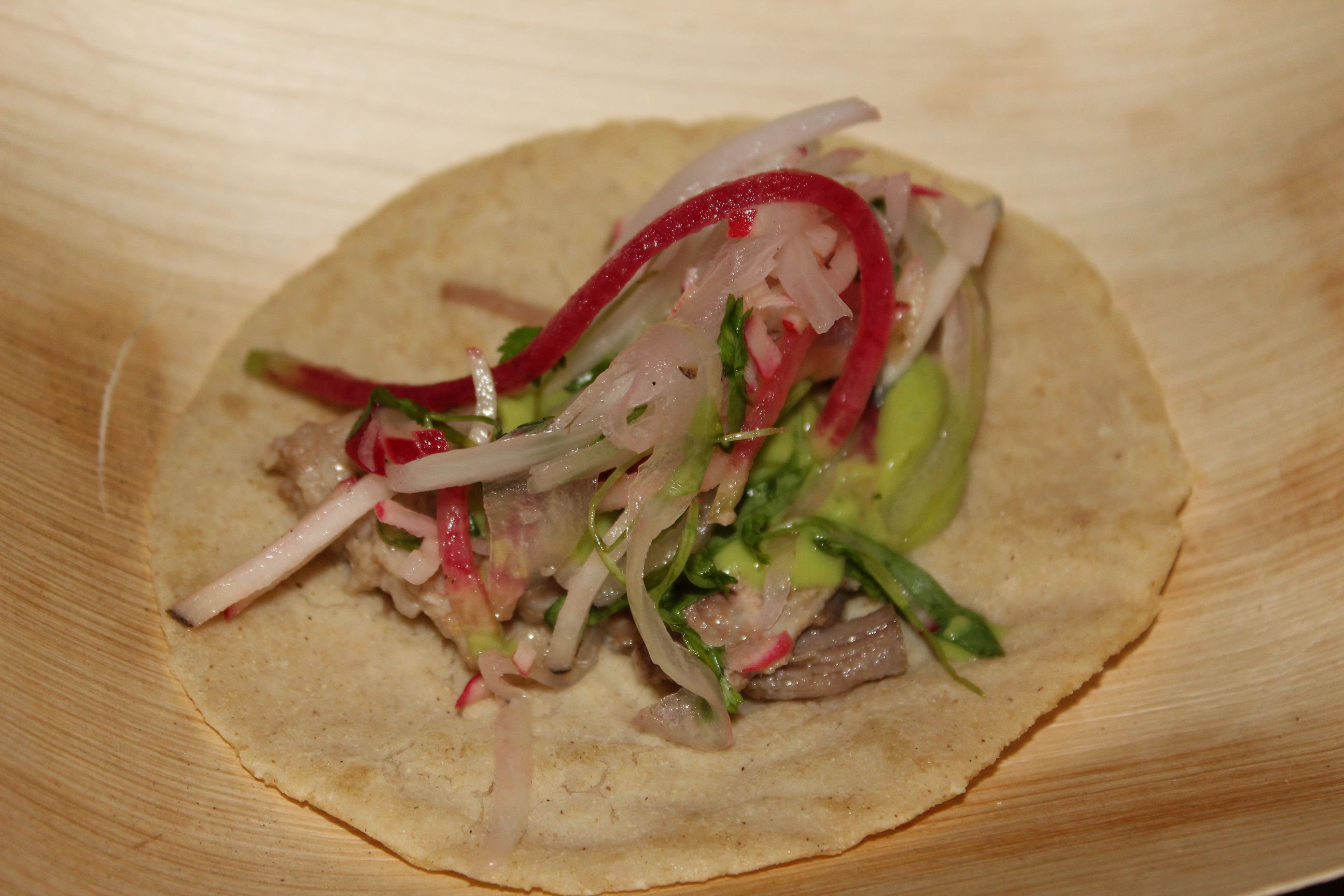 Scott Conant- Impero Caffe – New York, NY: "Olive Oil Poached Octopus with Tomatoes, Pimenton & Fingerling Potatoes"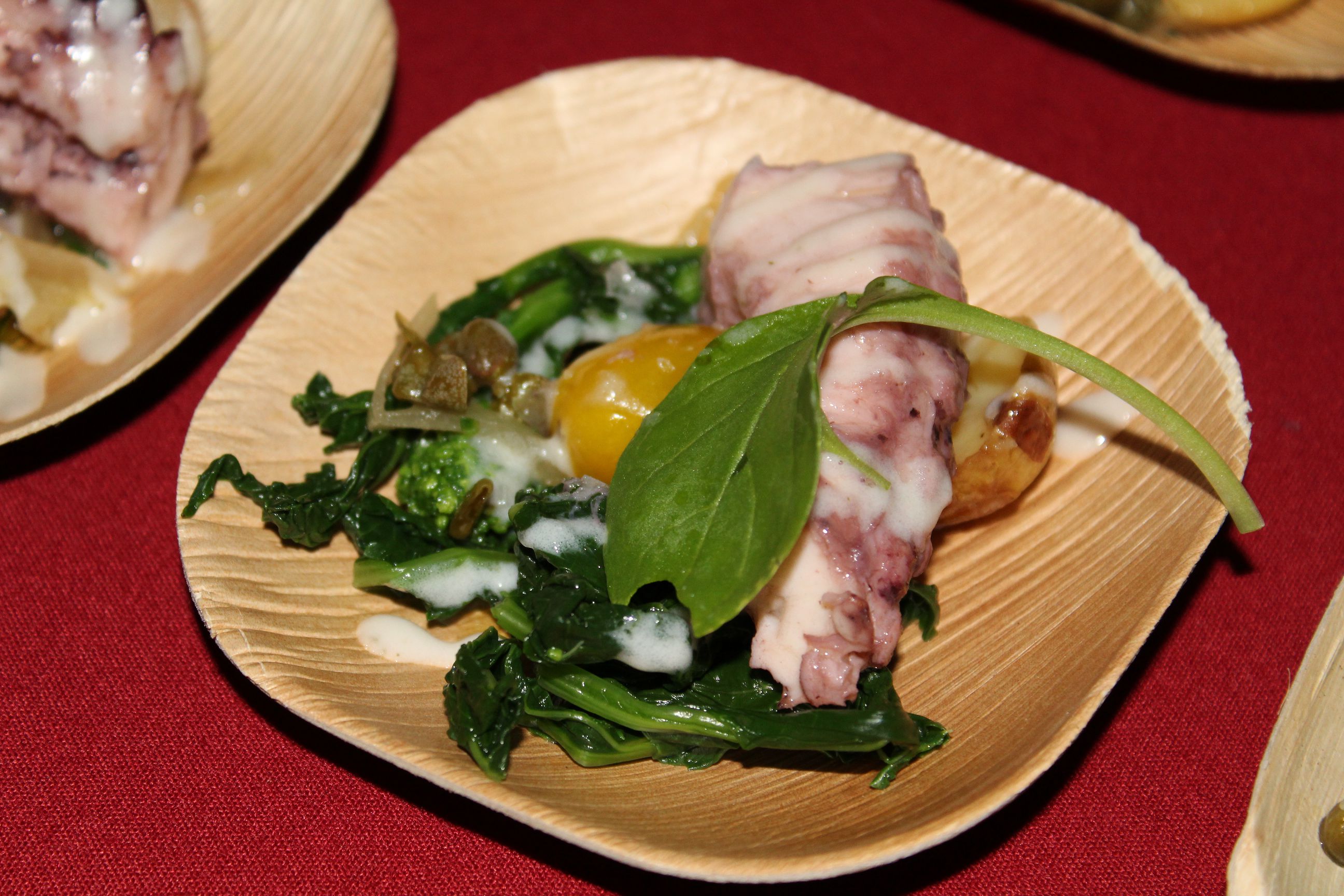 Juan Manuel Barrientos- El Cielo – Miami, FL: "Ceviche de Scallop y Frutos Colombianos"
Julian Medina- Toloache, Yerba Buena, Coppelia, Tacuba – New York, NY: "Tacos de Costilla – 7 Chiles Rubbed Ribeye w/ Salsa Verde"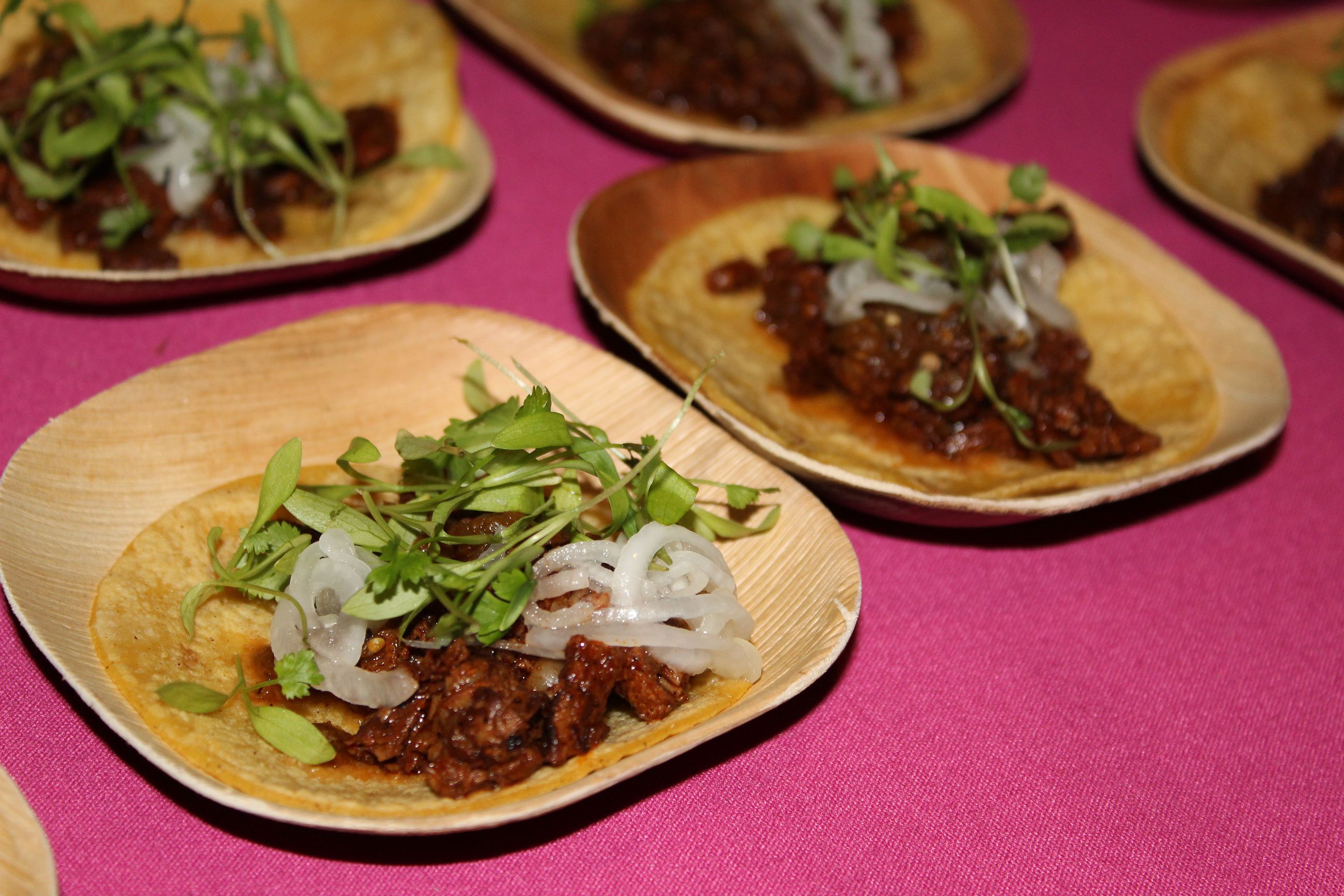 Jacques Torres- Jacques Torres Chocolate – New York, NY: "Cherimoya Ice Cream & Lucuma Ice Cram Topped with Pisco"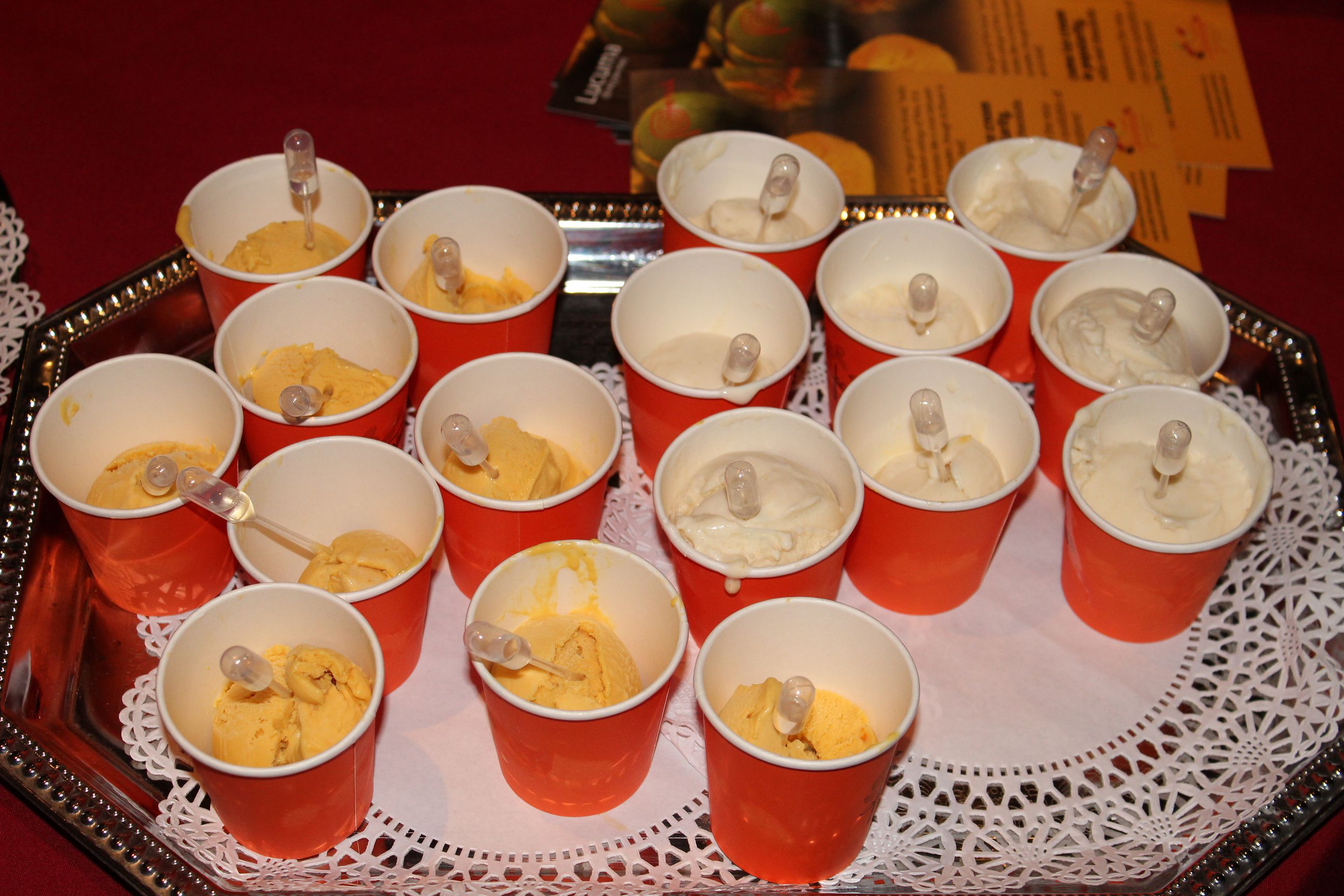 Masaharu Morimoto- Morimoto Asia – Lake Buena Vista, FL: "House Roast Peking Duck Tacos"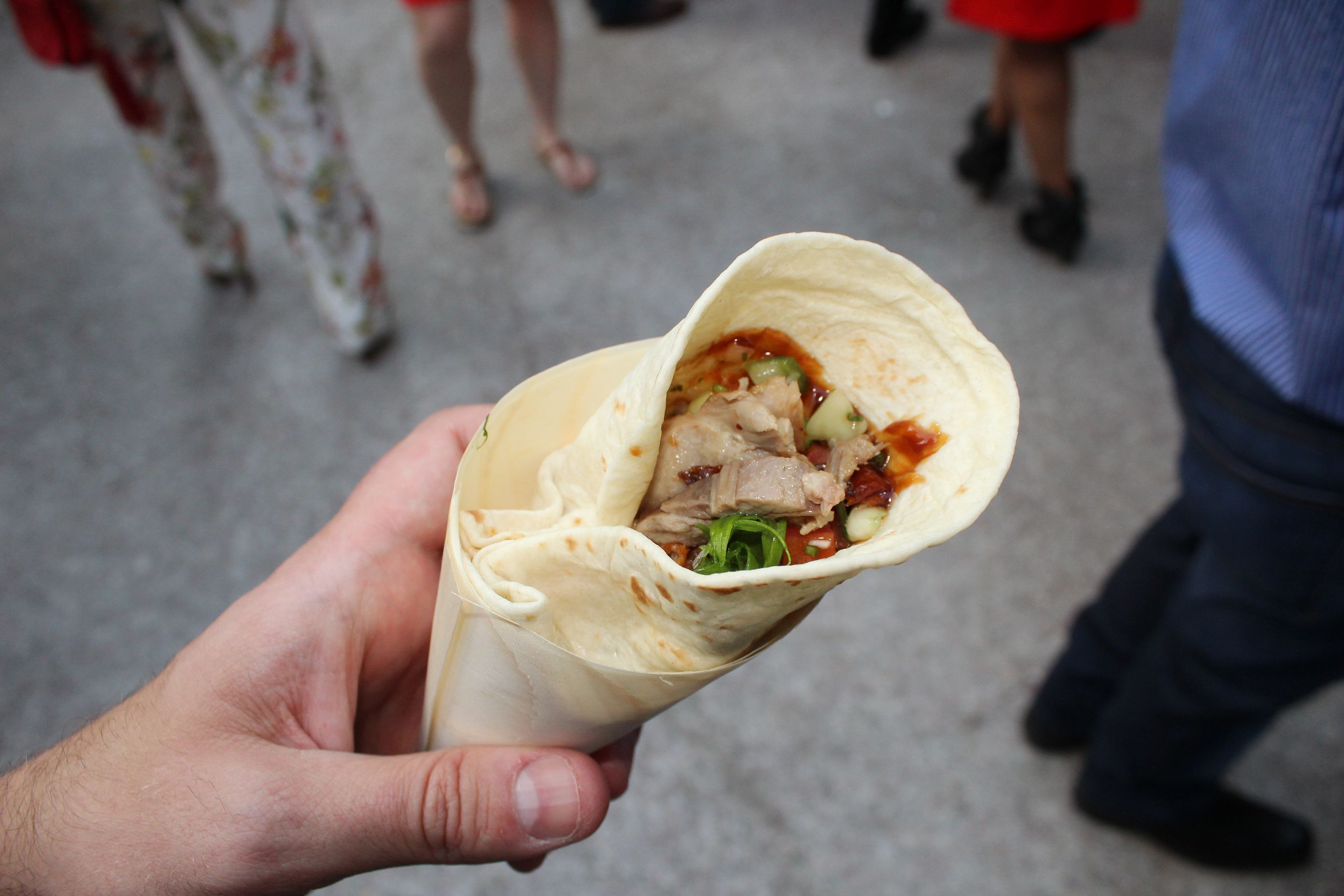 Jean-Georges Vongerichten- Jean-Georges – New York, NY: "Sauteed Maine Lobster and Corn"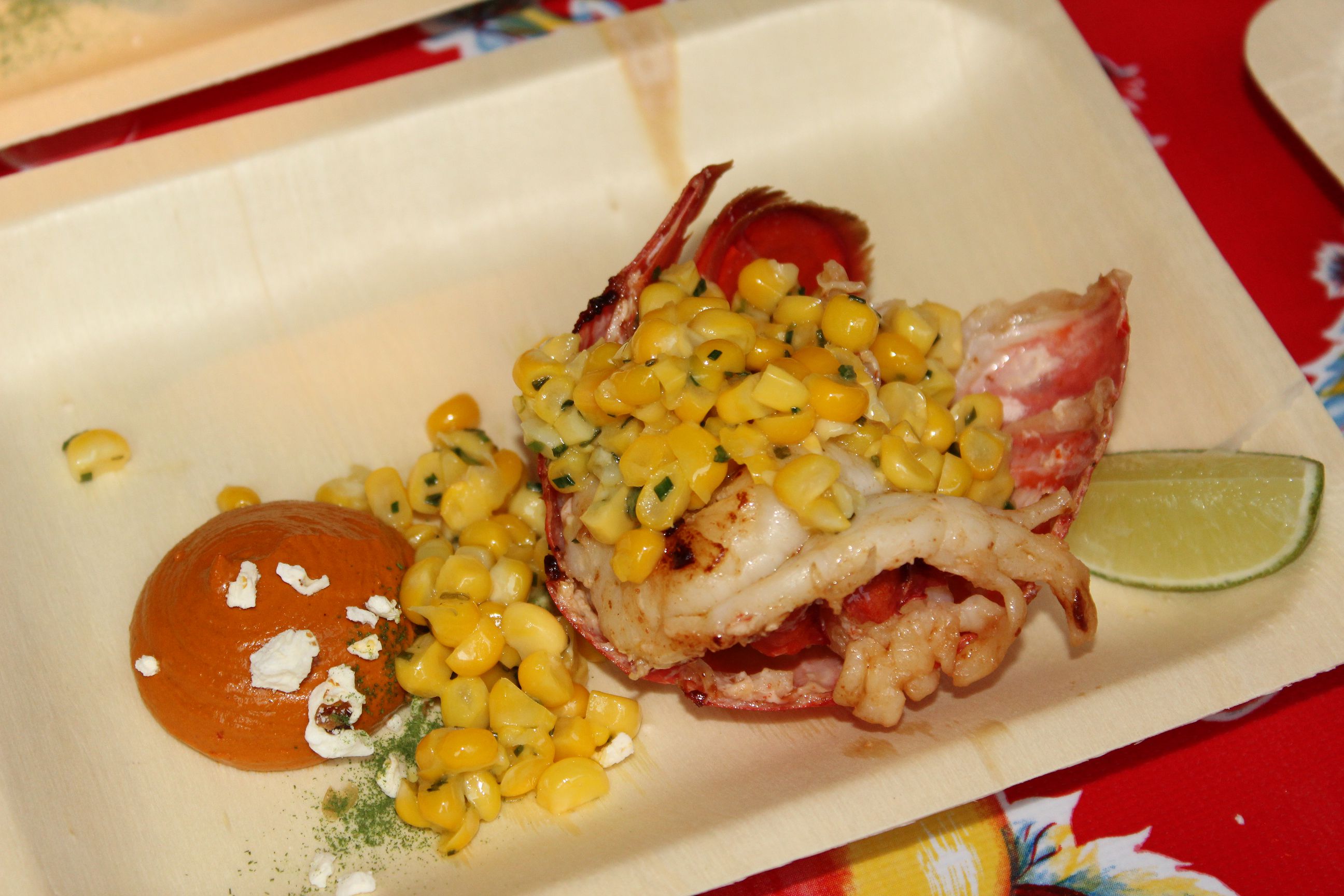 Mario Hernandez- The Black Ant – New York, NY: "Crunchy Chicharron, Longaniza, Avocado Chile Amarillo"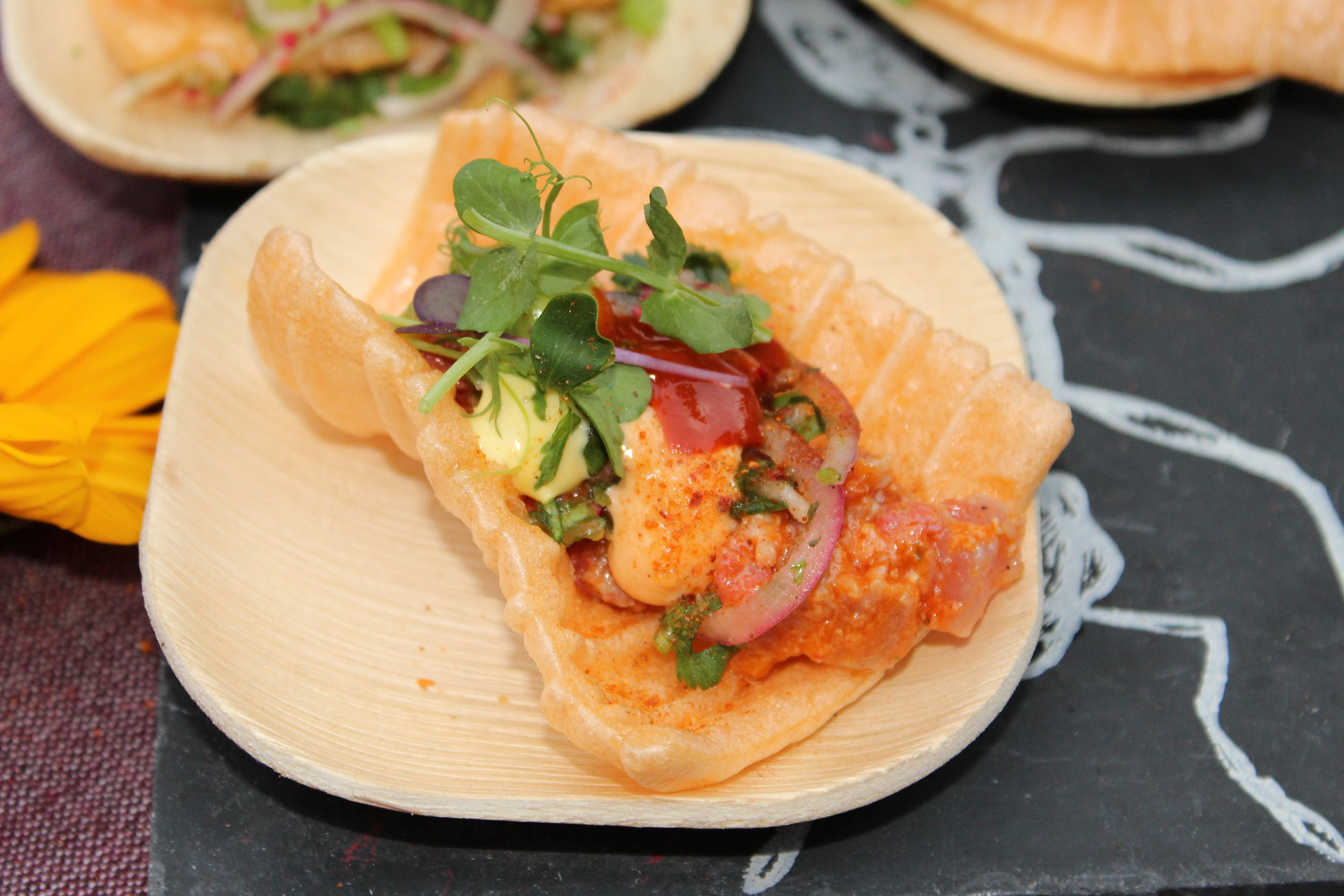 Carlos Cristobal Marquez Valdes – La Comercial Cubana San Cristobal – La Habana, Cuba: "Tentacion de Pollo"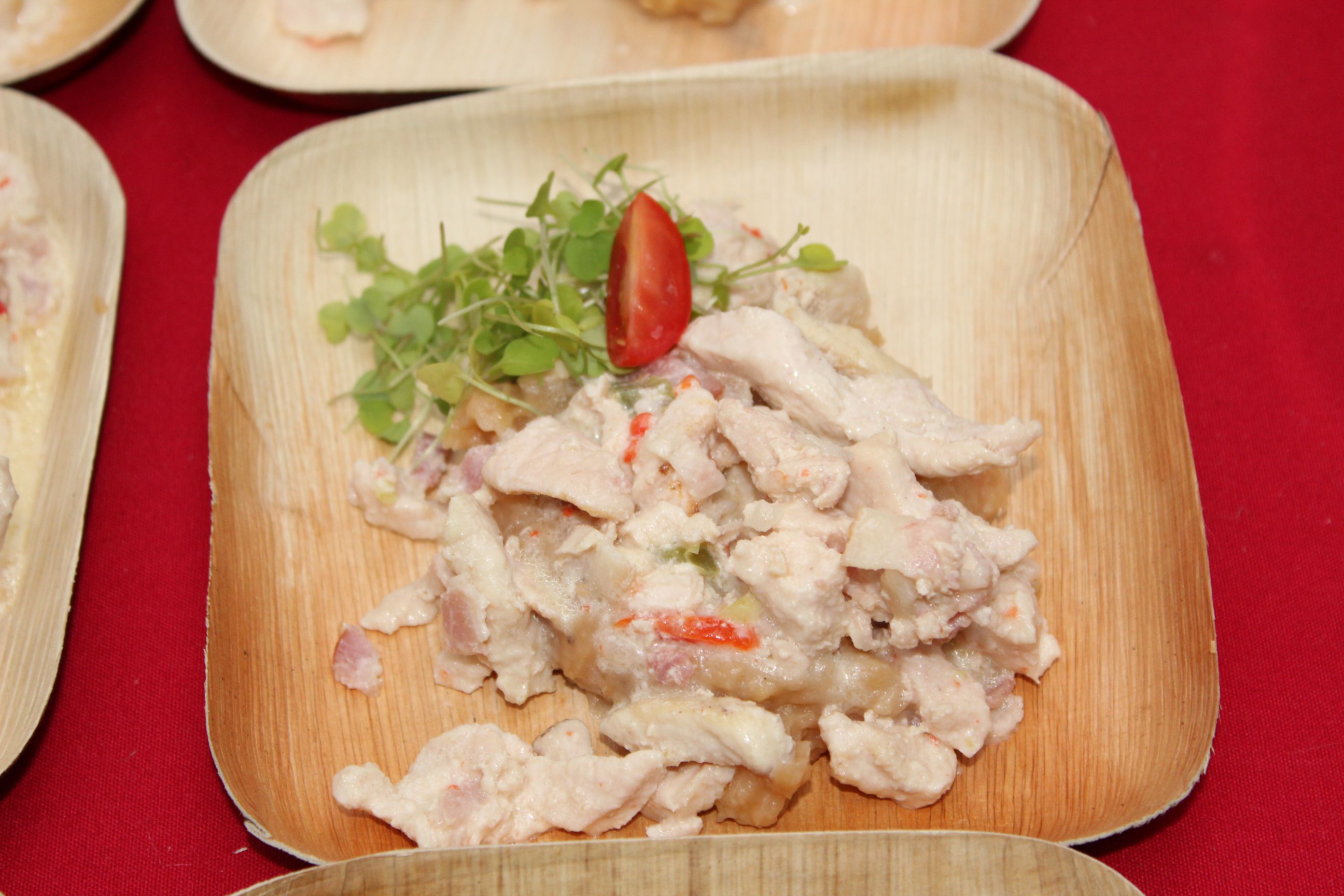 Jon Rohland & Chris Lee – Bartaco – Atlanta, GA; Nashville, TN; Port Chester, NY: "Cabra Barbacoa Mole Taco"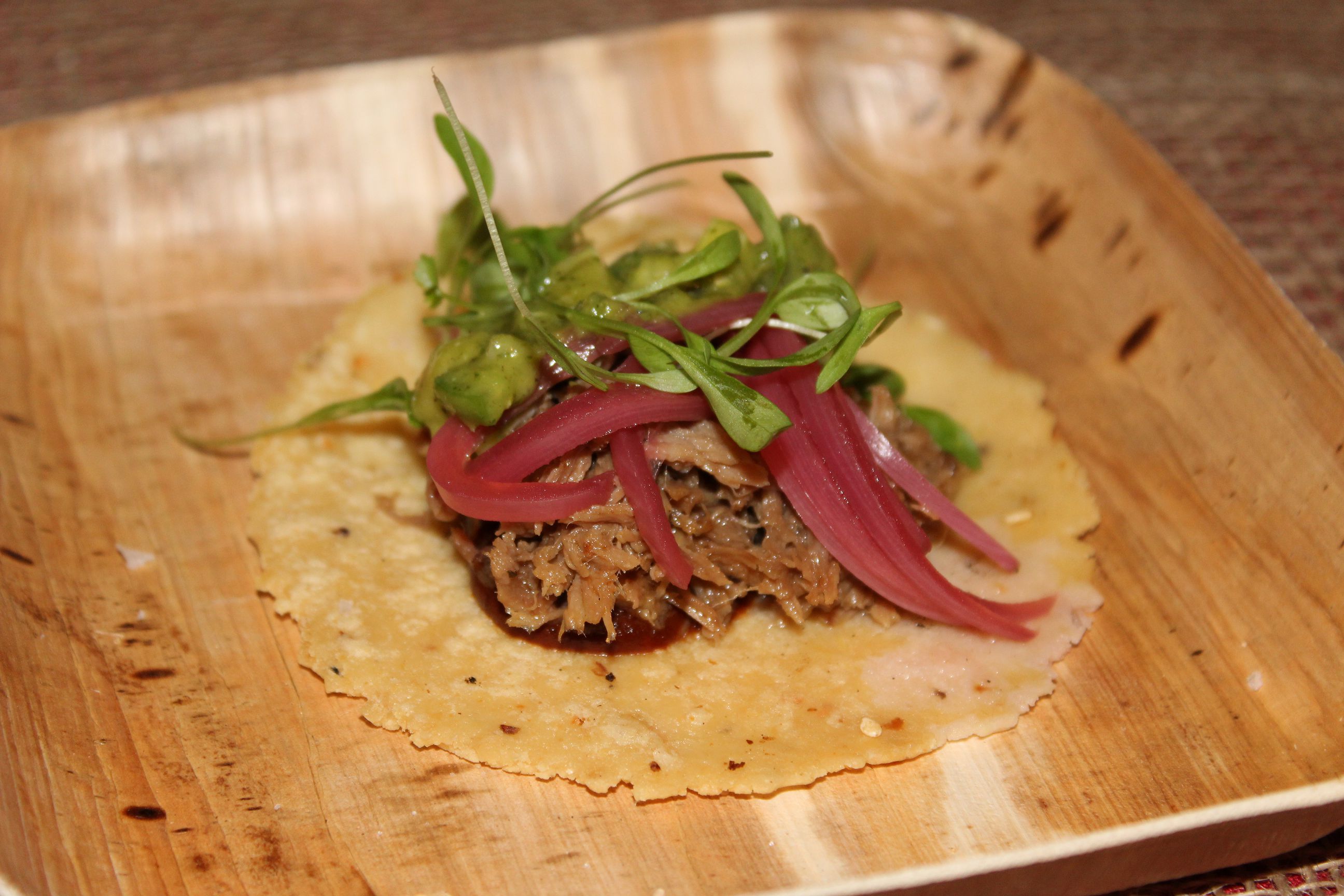 Jose Luis Flores- Zengo, Maya – New York, NY: "Pork Belly Tostada"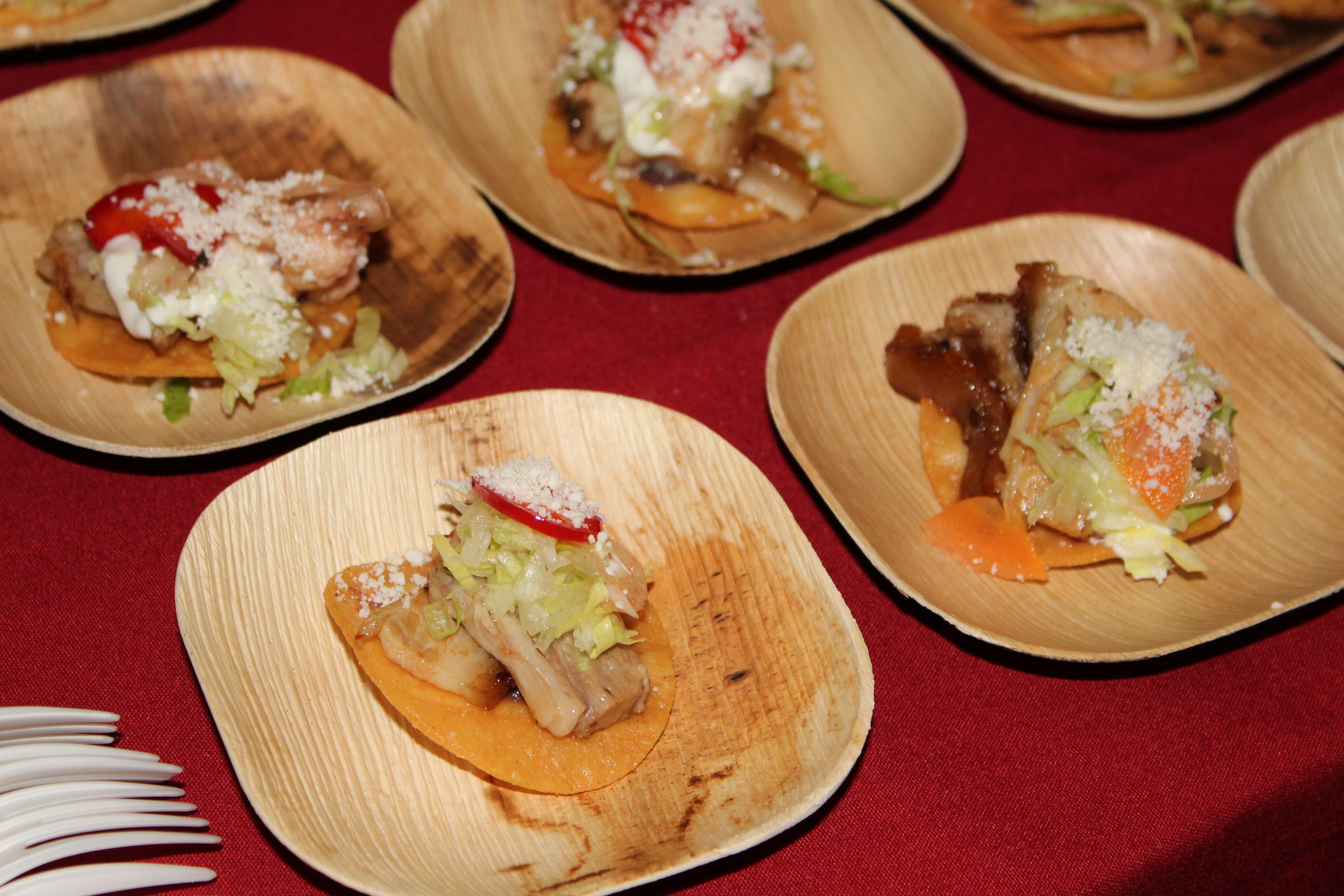 Jimmy Schmidt- Morgan's in the Desert – La Quinta, CA: "Cilantro Crusted Sea Scallops with Chile Chimichurri, Black Bean Cake"
Martin Juan Rios- Restaurant Martin – Santa Fe, NM: "Hamachi Crudo with Agua Chile Verde"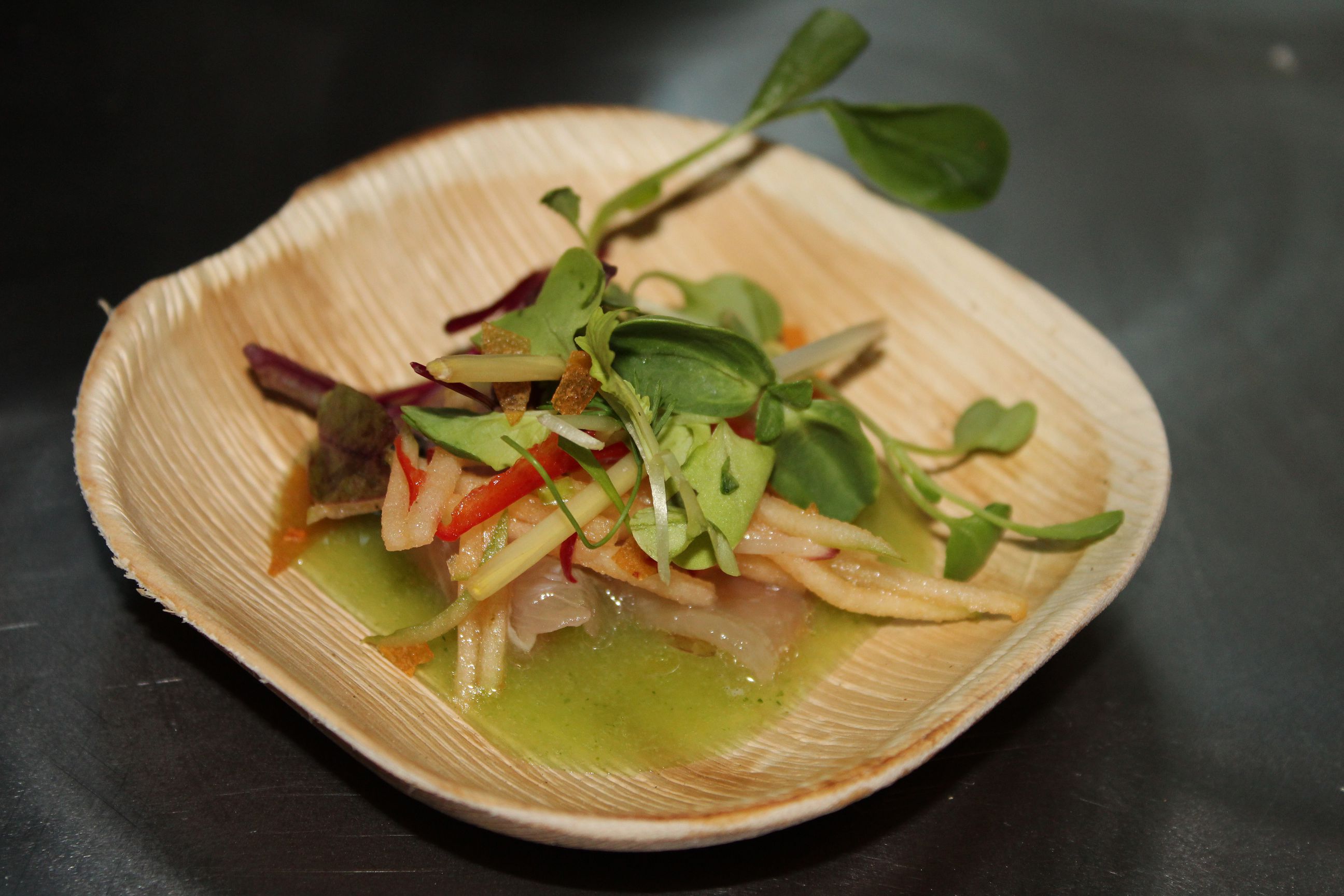 Markus Glocker- Batard – New York, NY: "Coconut Flan with Crispy Coconut & Sea Salt"
Daniel Boulud & Aaron Bludorn- Cafe Boulud – New York, NY: "Spiced Yellowfin Tuna with Hearts of Palm, Peas, Taro Root, Jalapeno & Chimichurri"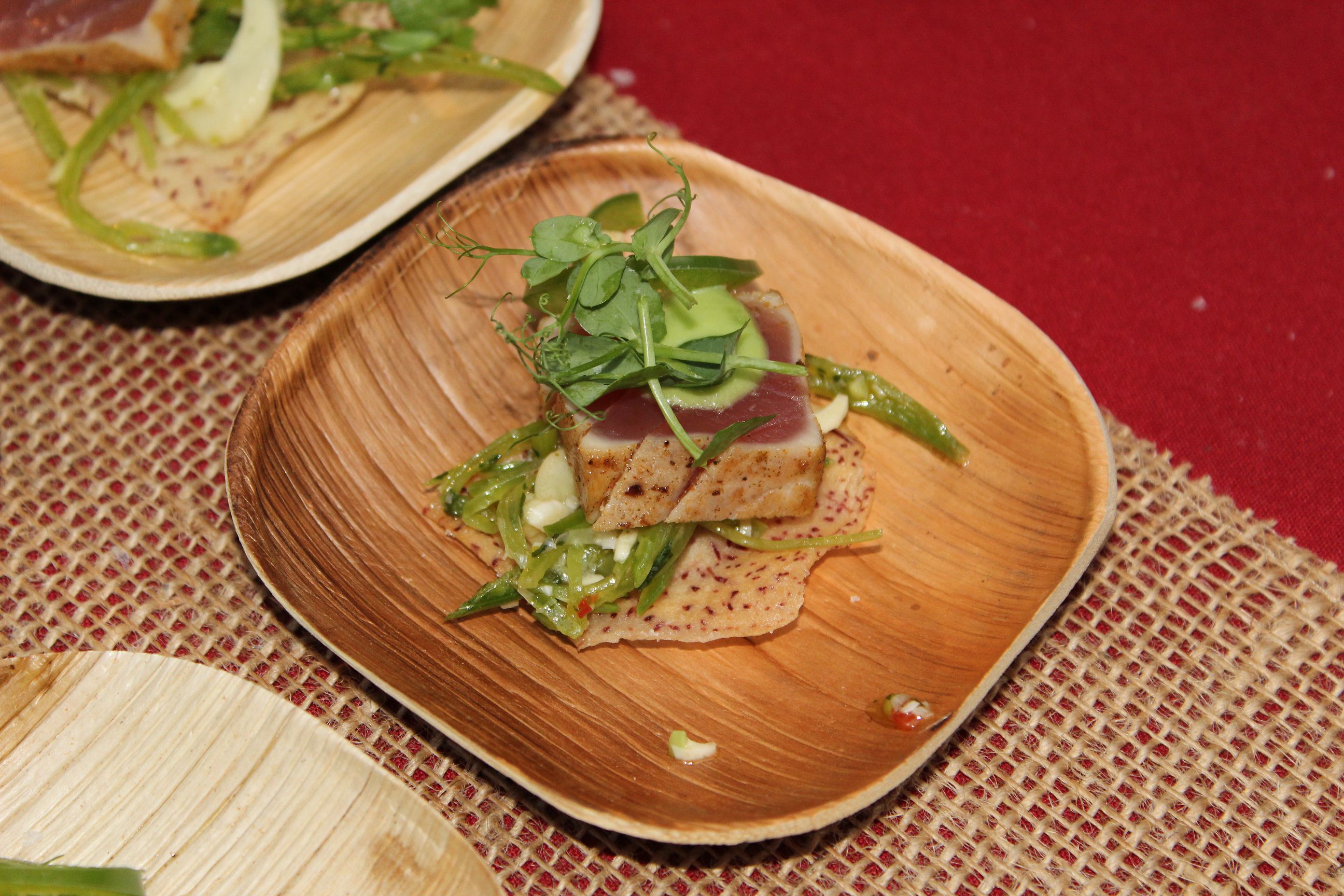 Jarett Appell & Silvana Vivoli- Stella 34, Vivoli il Gelato – New York, NY: "Lime & Culatura Granita Michelada"
Stephan Pyles- Flora Street Cafe, Stampede 66 – Dallas, TX: "Lobster Humita"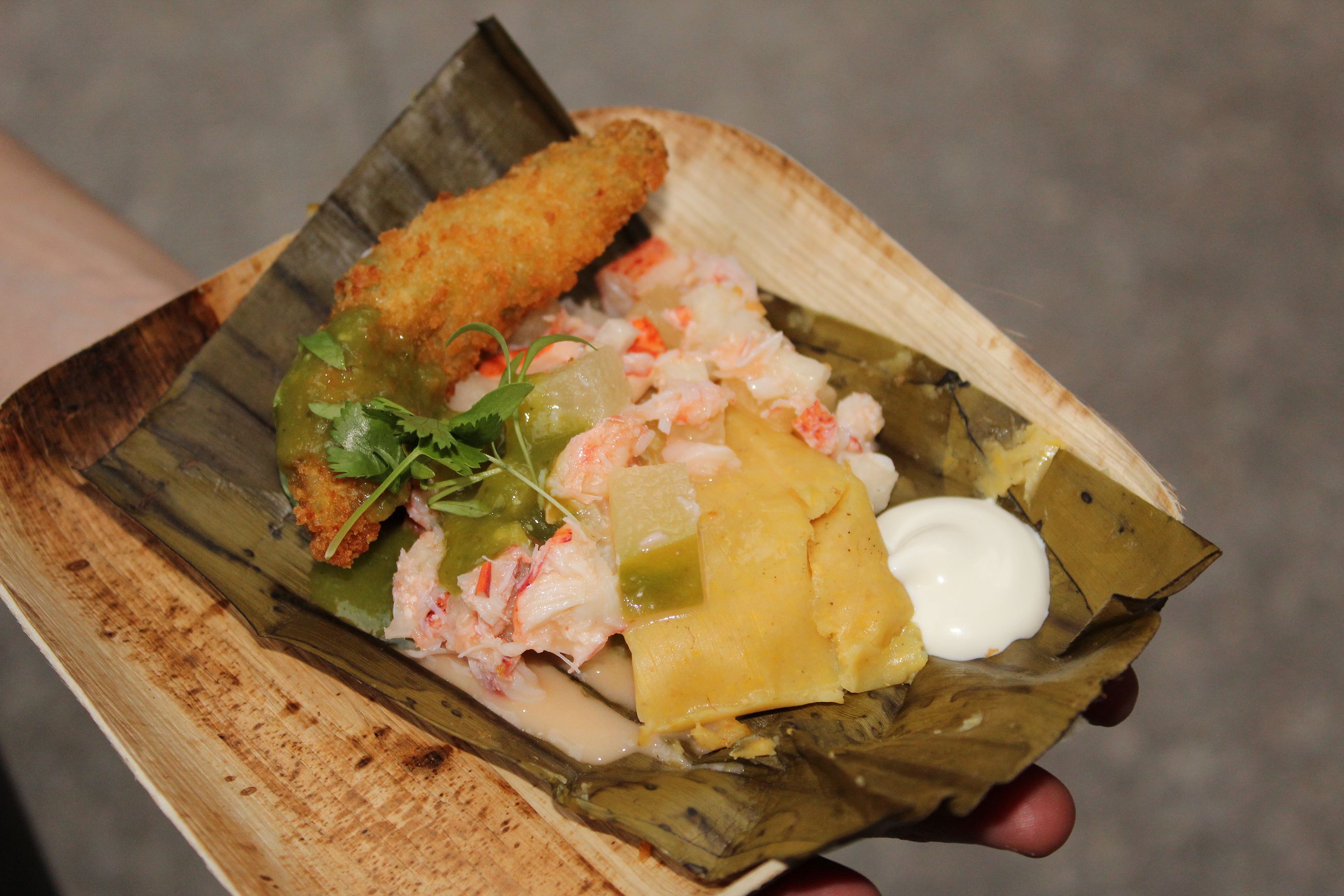 Joachim Spilchal- Patina Restaurant – Los Angeles, CA: "Aguachile of Octopus, Yellowtail and Scallop with Fried Plantains and Citrus"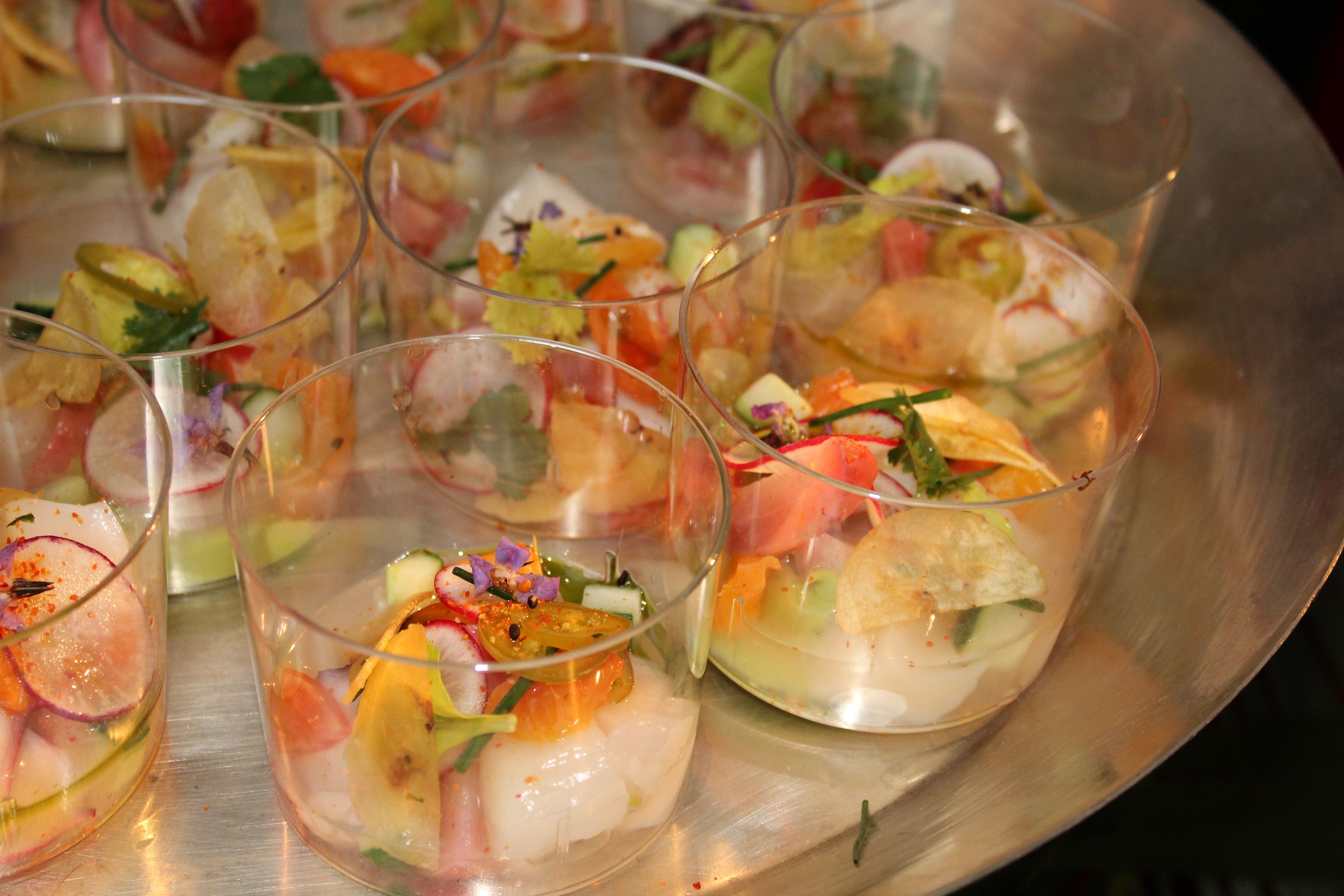 Bradley Stellings- The Sea Grill – New York, NY: "Hot-Mild Ceviche: Tuna, Salmon, Fluke, Shrimp, Scallop"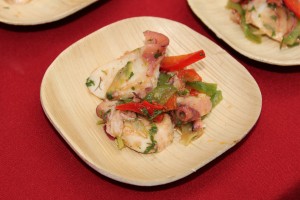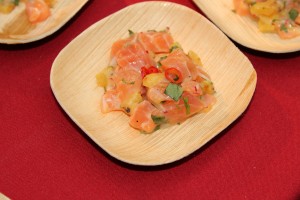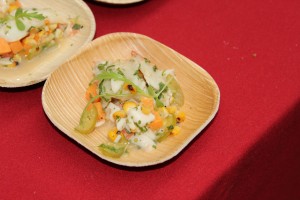 Michael Gabriel- The Sea Grill – New York, NY: "Crema Catalana with Assorted Compotes"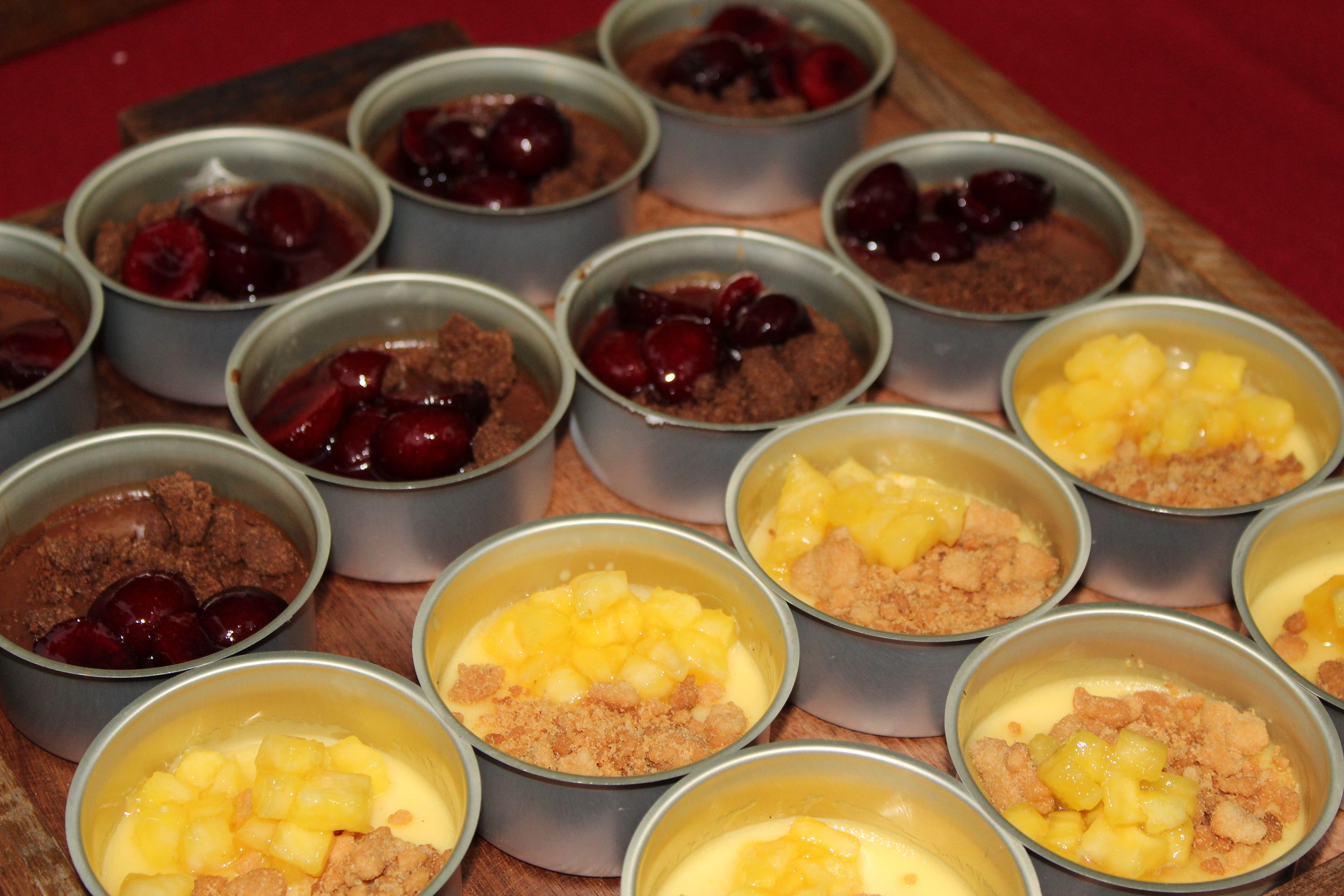 Josefina Santacruz- Sesame – Mexico City, Mexico: "Huitlacoche Tamal with Chile Guajillo Sauce"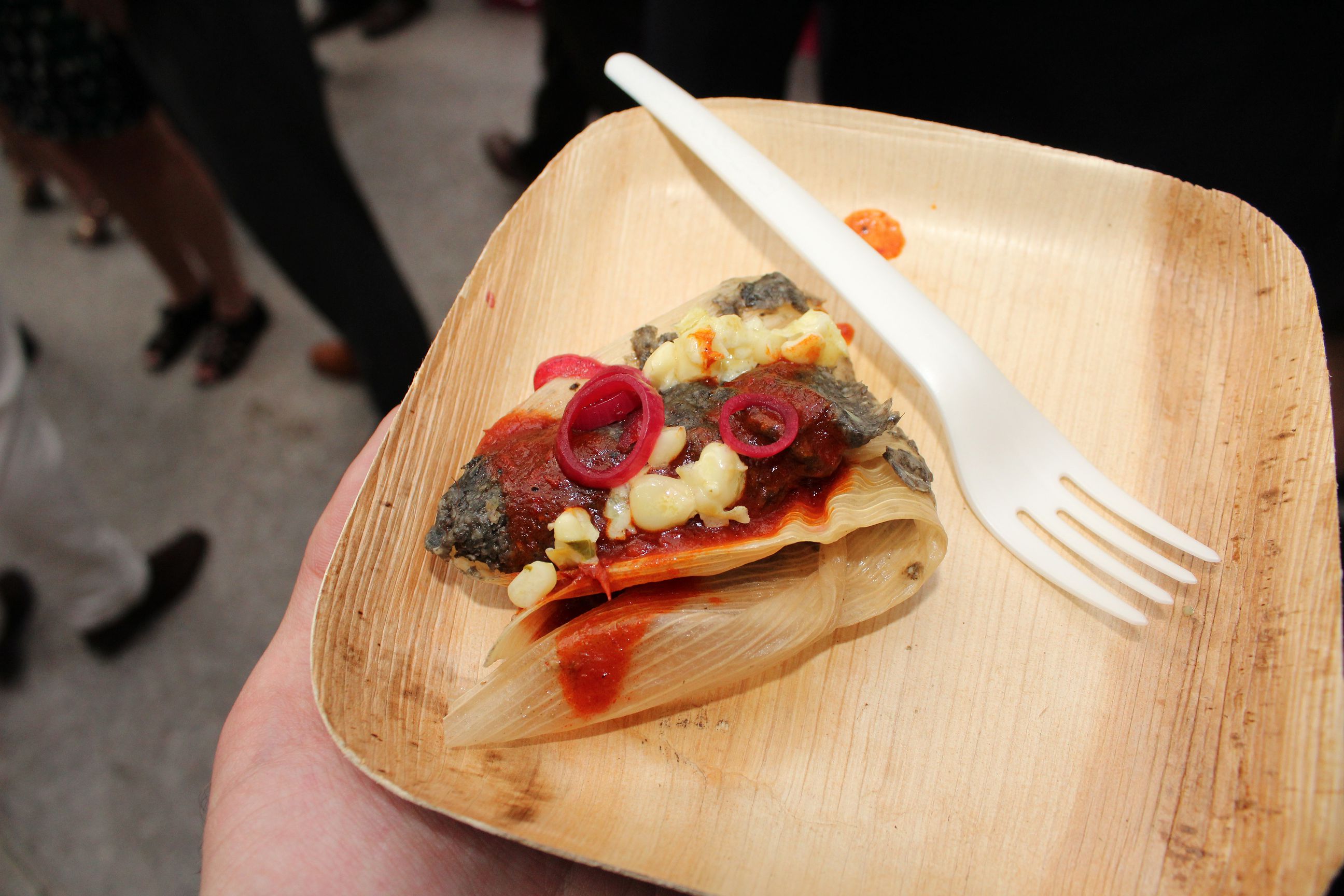 Jose Enrique- Jose Enrique – Santurce, Puerto Rico: "Gazpacho de Bacalo – House Cured Codfish Served with Avocado and Pickled Onion Salsa"
Carolina Perego- Citarella – New York, NY: "Mango Mousse," "Coconut Black Rice Pudding," "Vanilla Meringue Cake," "Dulce de Leche Nut Cookies"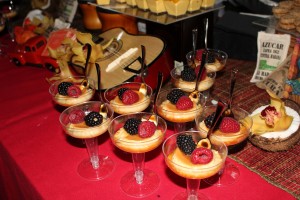 Salvatore & Danielle LoBuglio- Little Cupcake Bakeshop – New York & Brooklyn, NY: "Brooklyn Blackout," "Peanut Butter & Jelly," "Red Velvet Mini Cupcakes"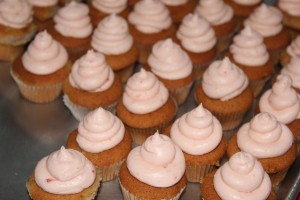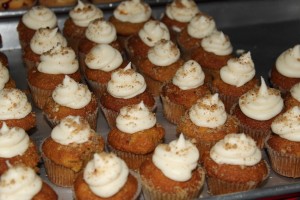 Related Articles
Share
About Author
(0) Readers Comments