If uptopia is an imaginary place where everything that surrounds you is entirely ideal, Monday evening's 'Cheftopia' managed to encompass that very term with an array of dishes as an adequate substitute. The 30th anniversary of the inaugural event to benefit Citymeals-on-Wheels would host more than three dozen restaurants, welcoming in an esteemed collection of chefs and restaurants from both coasts for a feast like none other- hosted lavishly amid Rockefeller Center's legendary outdoor setting. Though stormy weather had posed problematic in recent years, the 2015 affair would be held under crystal clear skies, enhanced by a unique atmosphere filled by innovative dishes, live music and the opportunity to chat with some of the country's finest culinary minds.
As founding members of the very first 'Chef's Tribute' event, Chefs Jonathan Waxman and Larry Forgione would be honored by more than 1,200 hungry thrill-seekers parading around the sprawling space and enjoying the particularly festive ambiance. Other notable locals like NBC4 lifestyle host Sara Gore and longtime food critic and board member Gael Greene would take turns welcoming the well dressed clientele to the event, with nearly $900,000 being raised during the course of the single evening alone. The proceeds of course will be used to forward Citymeals-on-Wheels' initiatives and continued progress, assisting at-risk residents, sixty percent of whom are over the age of 80.
Although several iconic local restaurants like Le Bernardin, Jean-Georges, Barbuto and Nobu each signed on to participate, we made our first visits to places outside of the New York City area. Chef Scott Conant, judge of Food Network cooking competition 'Chopped' was front and center representing his Los Angeles eatery Scarpetta, posing for pictures early and often with excited fans. The restaurant's "Pressed Duck" nugget packed a slew of savory flavor into a diminutively sized morsel, topped sweetly with ground cherries and millet- a serving as deliciously unique as San Francisco's fantastic Boulevard Restaurant, where Chef Nancy Oakes' combination of creamy "Beet Polenta and Winter Truffles" was tastefully enhanced by a dollop of silky smooth white Burrata. Other exquisitely rich offerings from Chef Barbara Lynch of Boston's Menton -a "Seeded Foie Gras Lollipop"- and Chefs Greg Denton & Gabrielle Quinonez Denton of Portland's Ox Restaurant serving a particularly tasty vegetarian "Chorizo-Spiced Eggplant Sausage," were among some of our favorite highlights early on.
Aside from hob-nobbing with notable chefs from Daniel Boulud and Masaharu Morimoto to Bill Telepan and Charlie Palmer as well as dessert-makers like Jacques Torres and Francois Payard, attendees would grab some especially delicious wine and cocktail pairings from participants like Raines' Law Room, Bedell Cellars, Morrell Wines and Wolffer Estate. Though we lapped up fantastic creations like the "Spicy Cold Ramen" with a hunk of fatty pork belly from Morimoto, unbelievably fresh "Hand Rolls" from the team at Nobu and an exceptional "Octopus Pastrami" courtesy of Chef Markus Glocker at Batard, there were some other dishes that stood out as equally eclectic. Tongue was a surprisingly prevalent ingredient in two distinctive dishes- Marc Forgione's "Tongue Taco" served up a thick and meaty cut, enveloped in a sauce covered shell with wild garlic and tangy chiles, while the nearby Rock Center Cafe inventively created a "Smoked Tongue Cheesesteak" in classic fashion- cut thinly-sliced and doused with a smattering of taleggio fondue.  Though some may shudder at the very thought of tasting tongue, the delicacy made immediate fans on our taste buds.
As the evening progressed, it became painfully obvious that there was almost an overload of fare from which to choose. There was Los Angeles' Patina Restaurant creatively using sardine cans as a fun dish for their refreshing "Escabeche of Yellow Tail." There was The Rainbow Room's mash-up of comfort foods with a "Fried Chicken and Smoked Bacon Waffle," smothered in whipped, smoked onion butter. There was Park Avenue Summer's fall off the bone "Spiced Lamb Ribs," complemented by the syrupy sweetness of smoked cherries. It all became too much to take in after awhile and we were forced to wave our white flag of satiety. Bottles from Fiji Water would prove pivotal to washing down much of the salt-filled damage that we'd already done and as the live band wrapped up their last song with a final note, one lasting sentiment became clear: original co-founder James Beard would have been undoubtedly proud of the incredible selection of chefs that gathered together for such an unparalleled event amid such a picturesque New York City setting.
- Jane Van Arsdale
Food Highlights from Cheftopia 2015

Nobu New York & Nobu Fifty Seven – New York, NY: "Spicy Tuna, Vegetable, California Hand Rolls"

Stephan Pyles, Stampede 66, San Salvaje – Dallas, TX: "Salmon Ceviche, Platanos Rellenos, Pachi Pachi Chevre"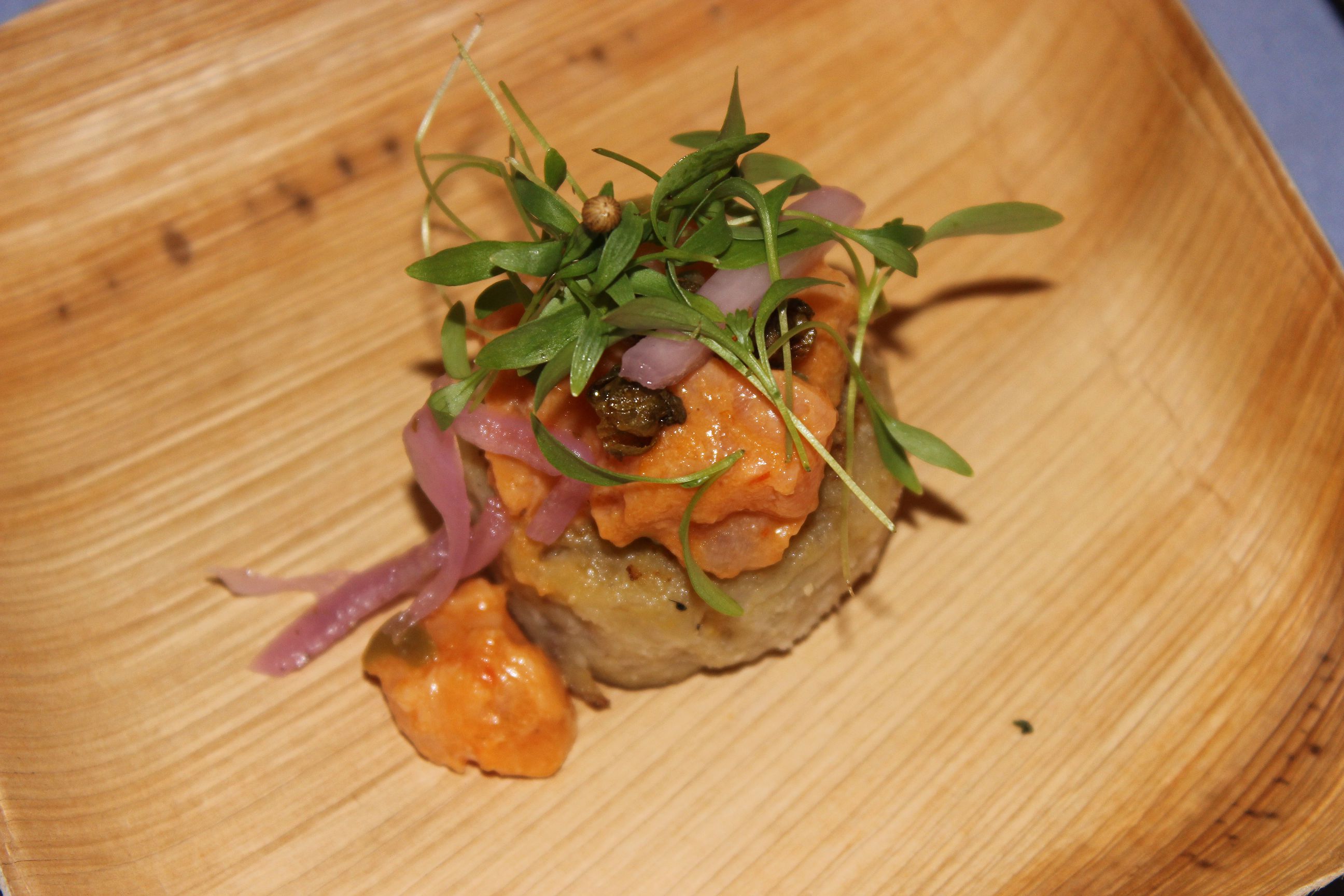 SD26 Restaurant & WineBar – New York, NY: "Uovo in Ravolo"

La Fonda del Sol – New York, NY: "BBQ Chicken Empanadas, Piquillo Pepper Sauce"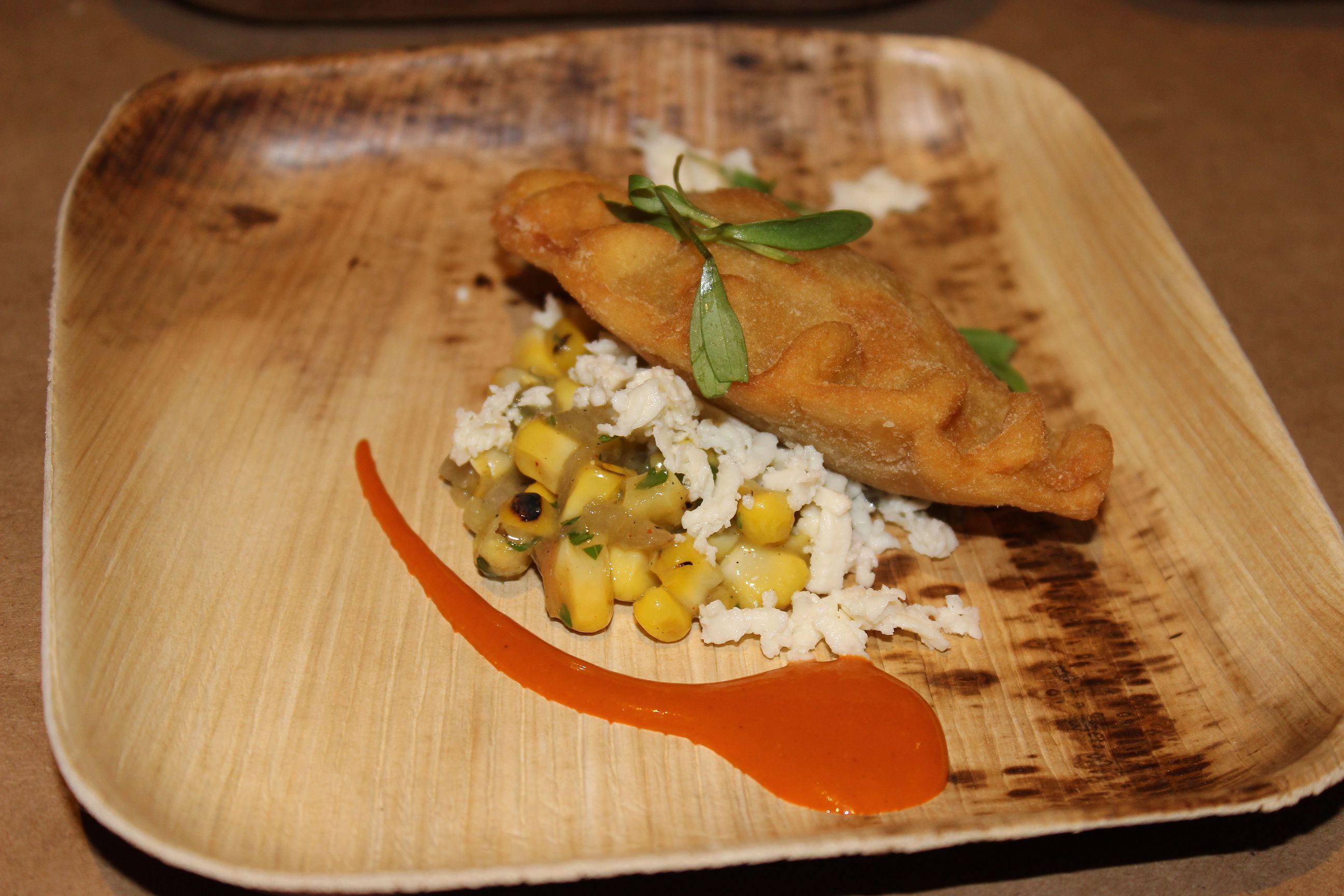 Aureole, Charlie Palmer Steak – New York, NY: "Foie Gras Mousseline, Bing Cherries, Almond Brioche"

Coi – San Francisco, CA: "Chilled, Spiced Yellow Squash Soup, Lime Nasturtium"
Jean-Georges – New York, NY: "Fermented Green Chili Risotto, Vegetable Bouquet & Wild Sprouts"
Francois Payard: "Spring Macaron Collection"
Morimoto – New York, NY: "Spicy Cold Ramen"

Lincoln Ristorante – New York, NY: "Malloreddus di Zafferano con Tonno" & "Fragola di Bacio"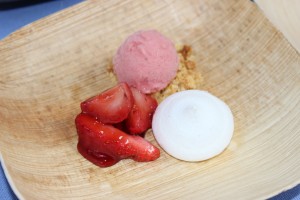 Park Avenue Summer – New York, NY: "Spiced Lamb Ribs with Smoked Cherries"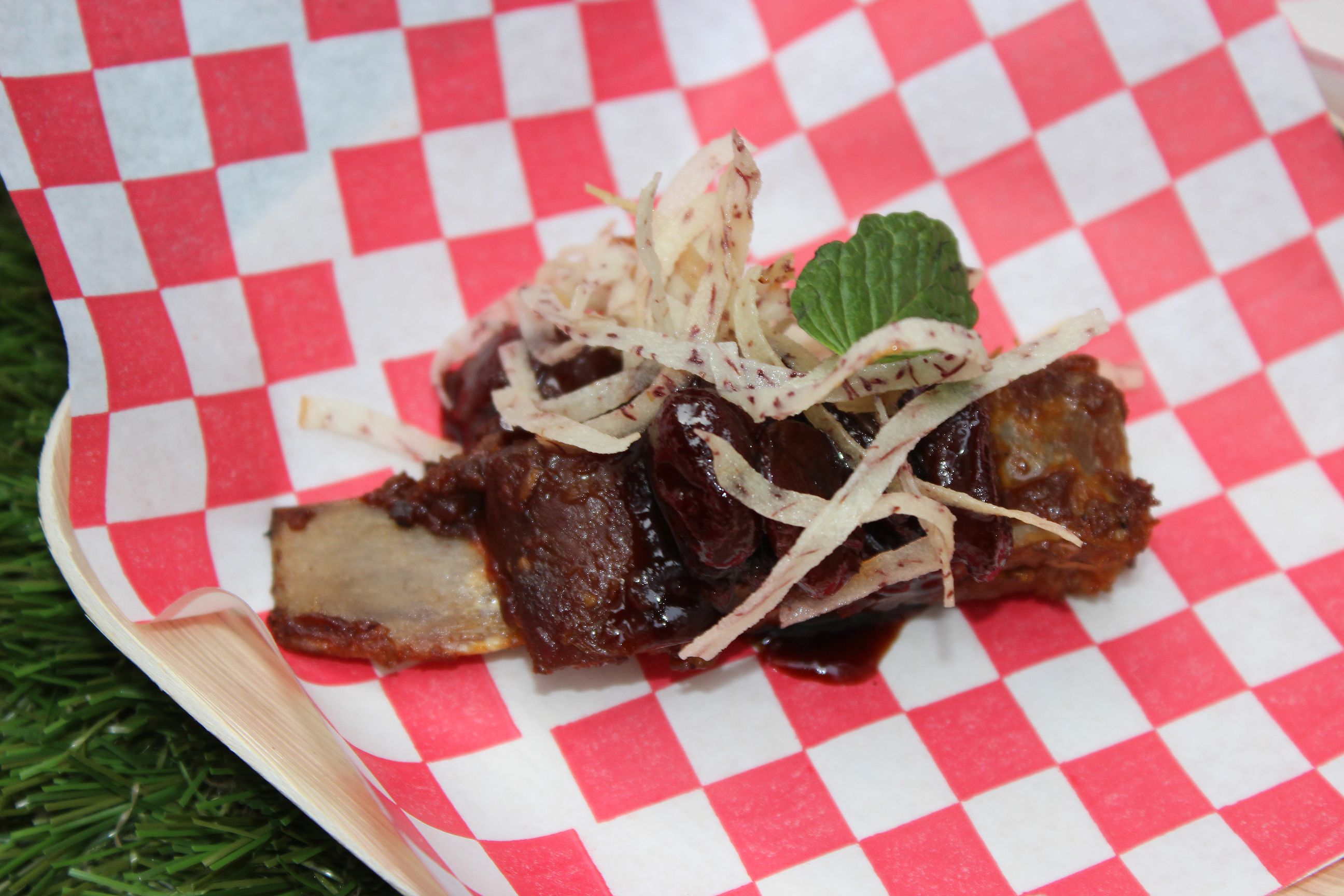 Metropolitan Opera House & The Grand Tier Restaurant – New York, NY: "'Naan' Taco – Spiced Braised Organic Lamb/Chicken, House-Made Yogurt, Cucumber Pico de Gallo"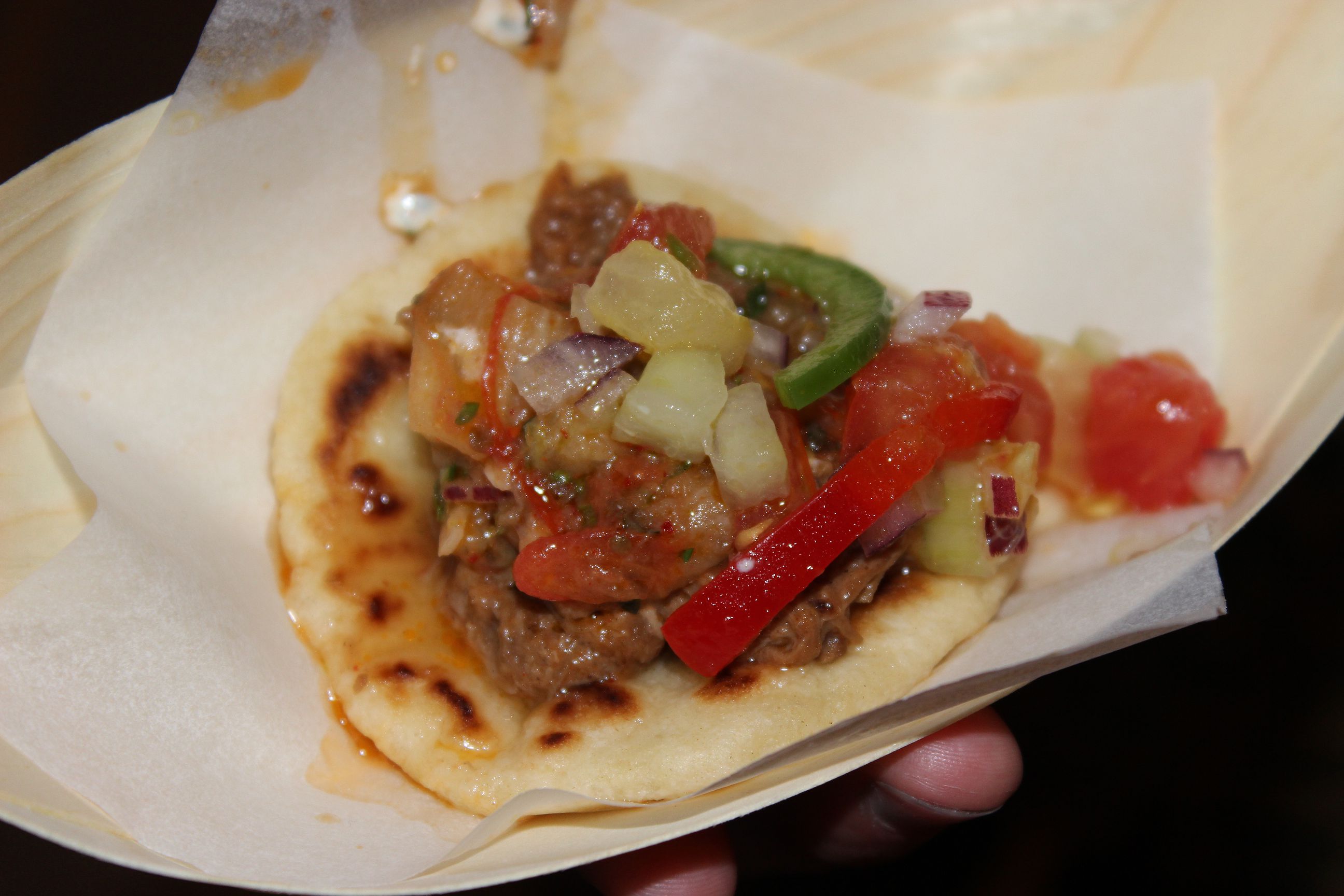 SPQR – San Francisco, CA: "White Tuna Crudo, Ice Lettuce, Charred Vegetable Sauce"
Rock Center Cafe – New York, NY: "Smoked Tongue Cheesesteak, Caramelized Onions, Morel Mushrooms & Taleggio Fondue"
Fork Restaurant, High Street on Hudson – Philadelphia, PA & New York, NY: "Sunflower Risotto with Shaved Button Mushrooms"
The Purple Pig – Chicago, IL: "Pork Hot Dog Chicago-Style"
Le Bernardin – New York, NY: "Dark Chocolate, Caramel Creme Brulee, Maple Syrup"
STATE Grill and Bar – New York, NY: "Early Summer Tartine – Cloumage Cheese, Young Vegetables, Herbs"
Scarpetta – Los Angeles, CA: "Pressed Duck, Ground Cherries & Millet"
Menton – Boston, MA: "Seeded Foie Gras Lollipop"
The Back Room – New York, NY: "Bourbon Crab Succotash, Green Peas, Chantarelle, Pickled Cherry Tomato"

Jacques Torres Chocolate – New York, NY: "Jacques Torres Signature Chocolate Buffet"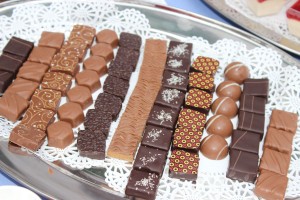 The Rainbow Room – New York, NY: "Fried Chicken, Whipped Smoked Onion Butter, Smoked Bacon Waffles, Chipotle Mustard Maple Syrup"

Telepan – New York, NY: "Carrot Pasta with Brown Butter & Sunflower Seeds"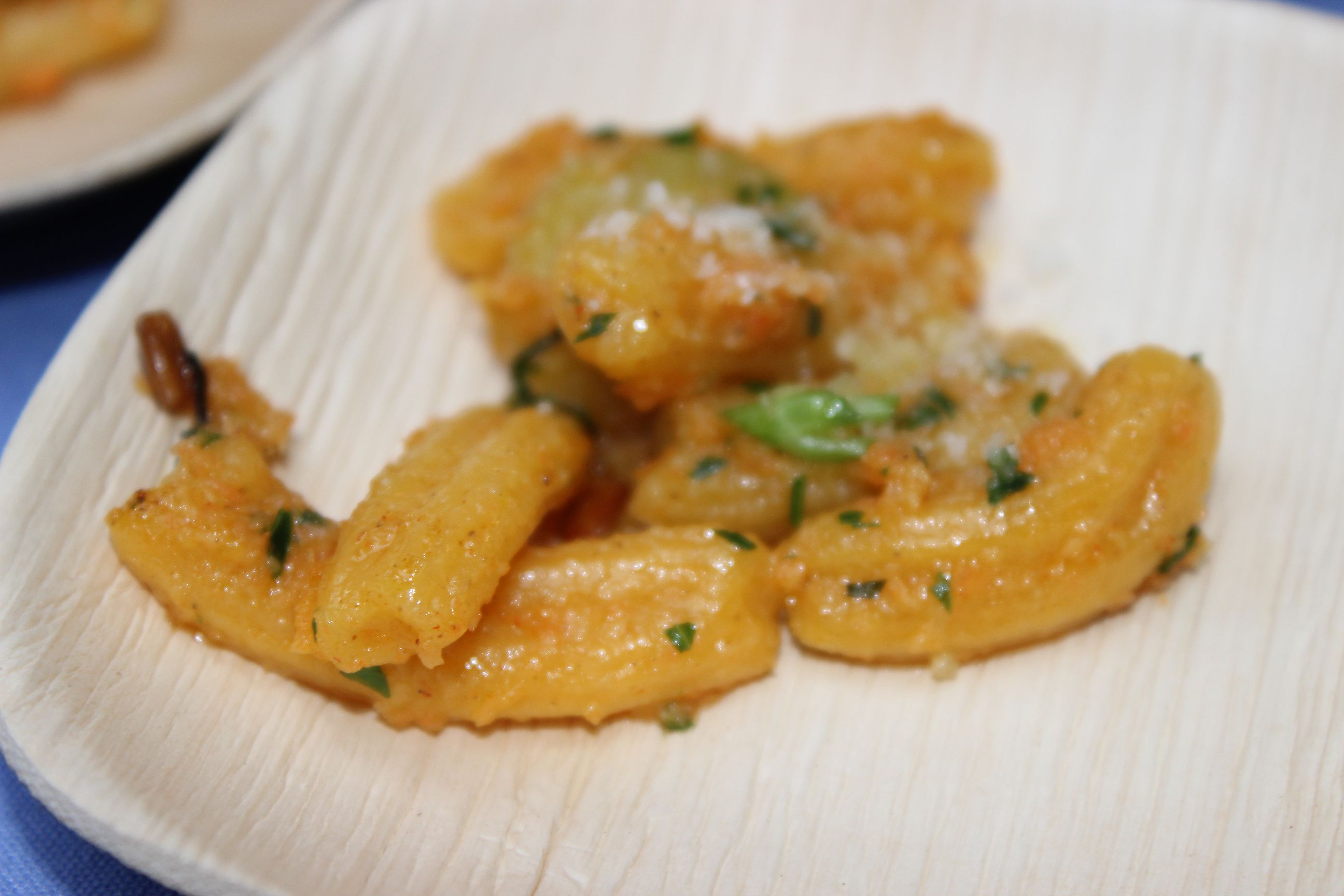 Restaurant Marc Forgione, American Cut, Khe-yo – New York, NY: "Tongue Tacos, Fermented Chilies, Wild Garlic"
The Conservatory for American Food Studies – St. Helena, CA: "Pacific Oyster Pan Roast on Jim's Toasted Yeast-Raised Corn Bread"
Cafe Boulud – New York, NY: "Poulet Aux Morilles, Peas a la Francaise"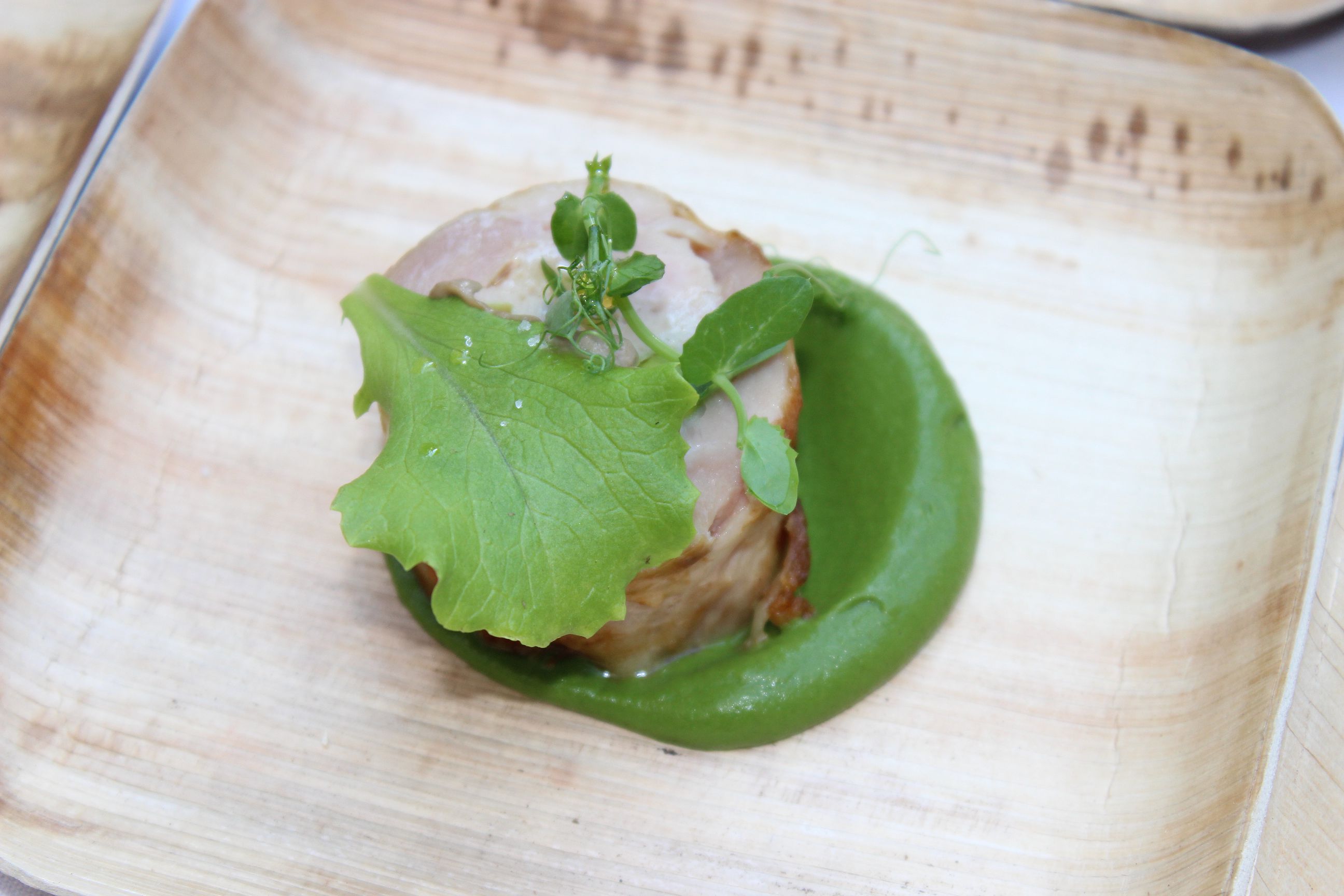 Boulevard Restaurant – San Francisco, CA: "Burrata, Beet Polenta & Winter Truffles"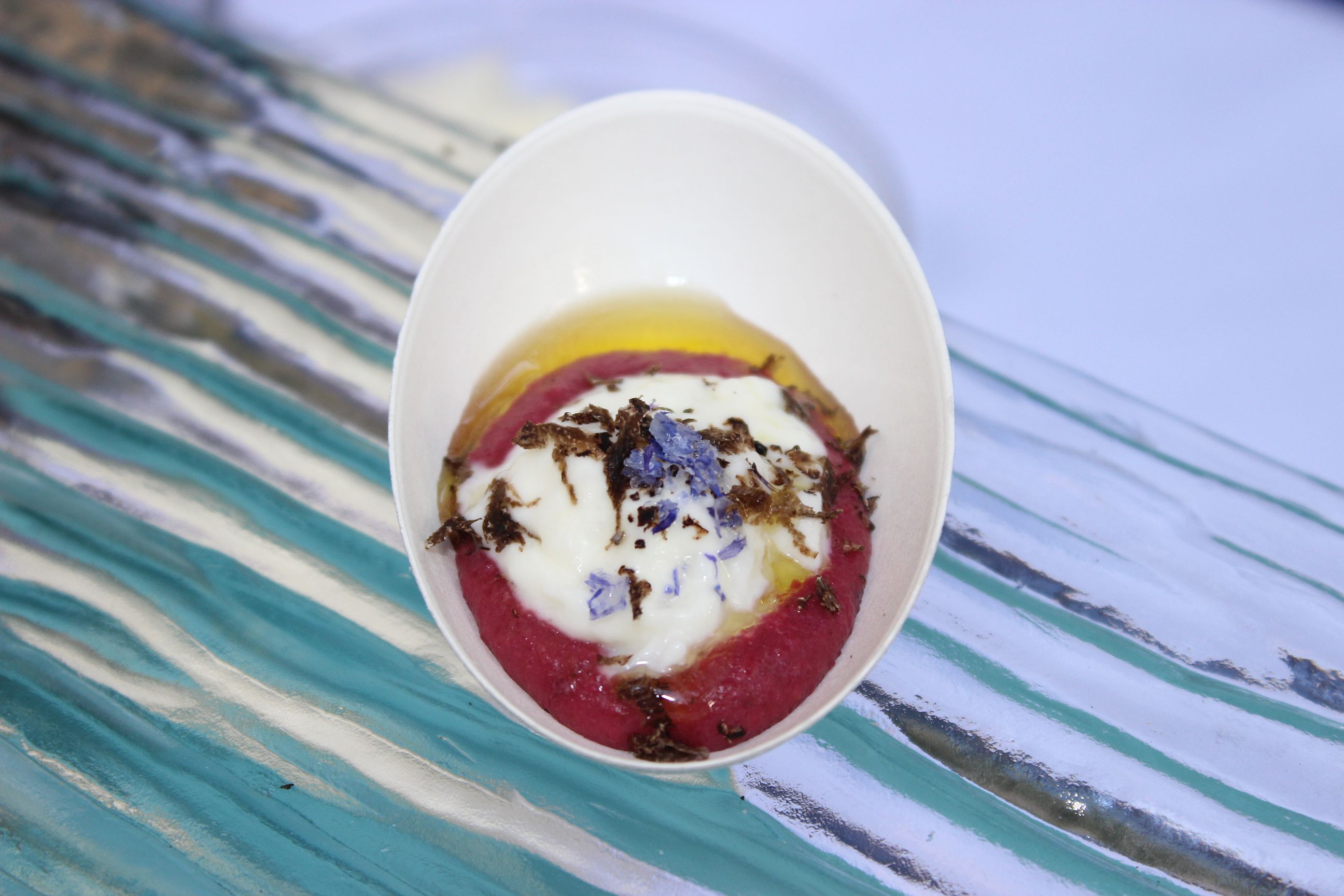 Raines Law Room – New York, NY: "Victory March – Forty Creek Whisky, Lillet Blanc, Strawberry, Balsamic Vinegar, Black Pepper"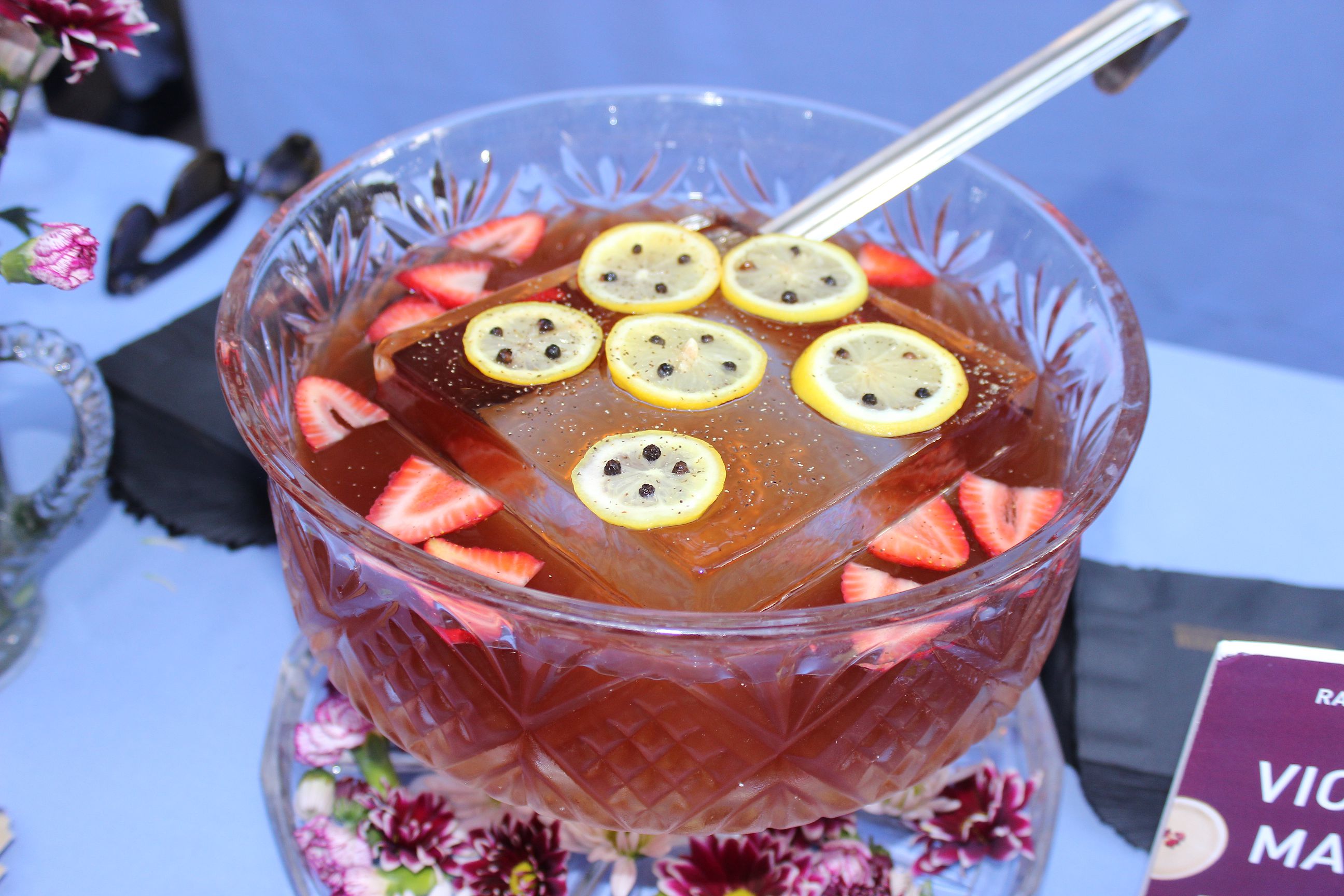 Batard – New York, NY: "Octopus Pastrami"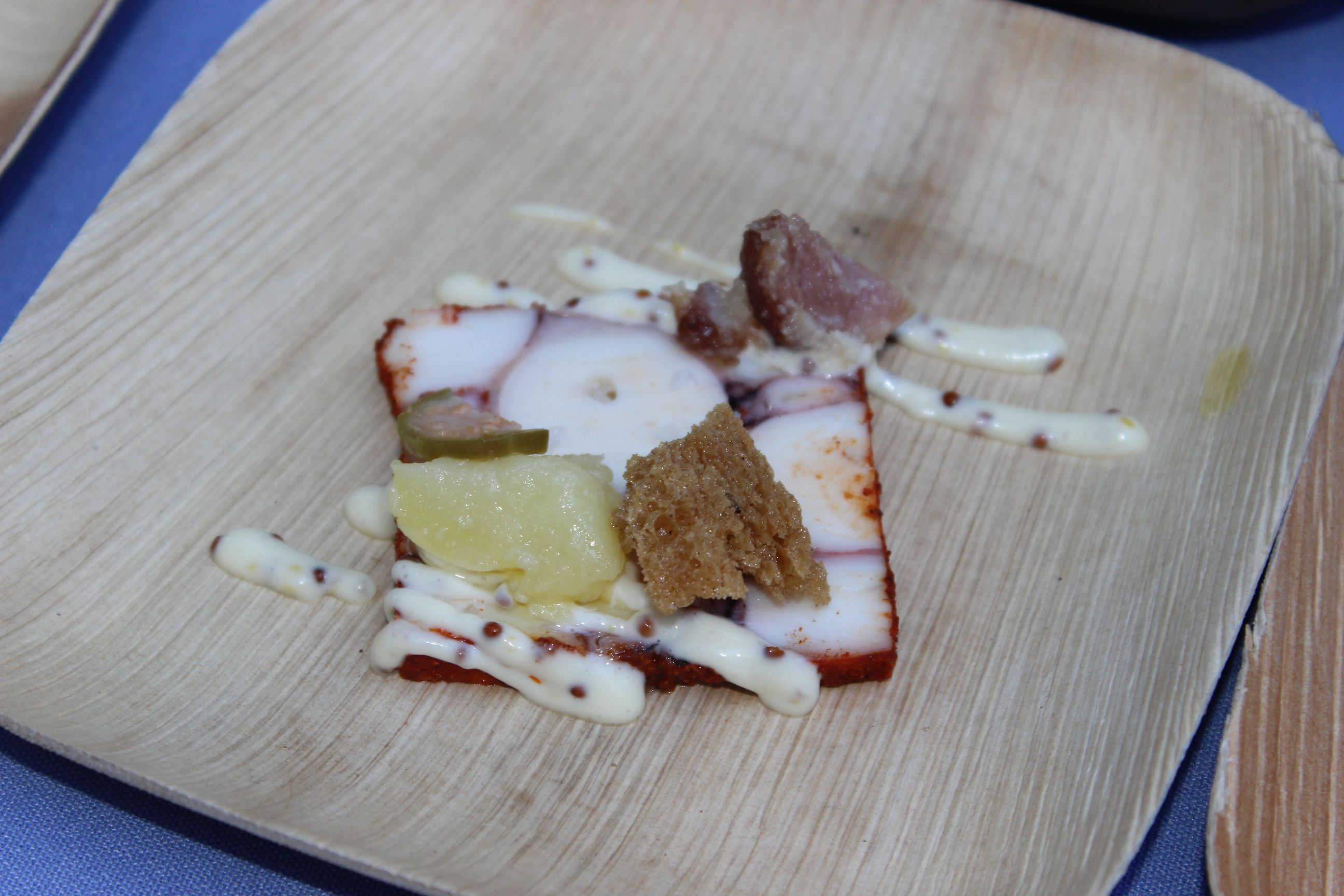 Gotham Bar and Grill – New York, NY: "Organic Hierloom Vegetable Ceviche"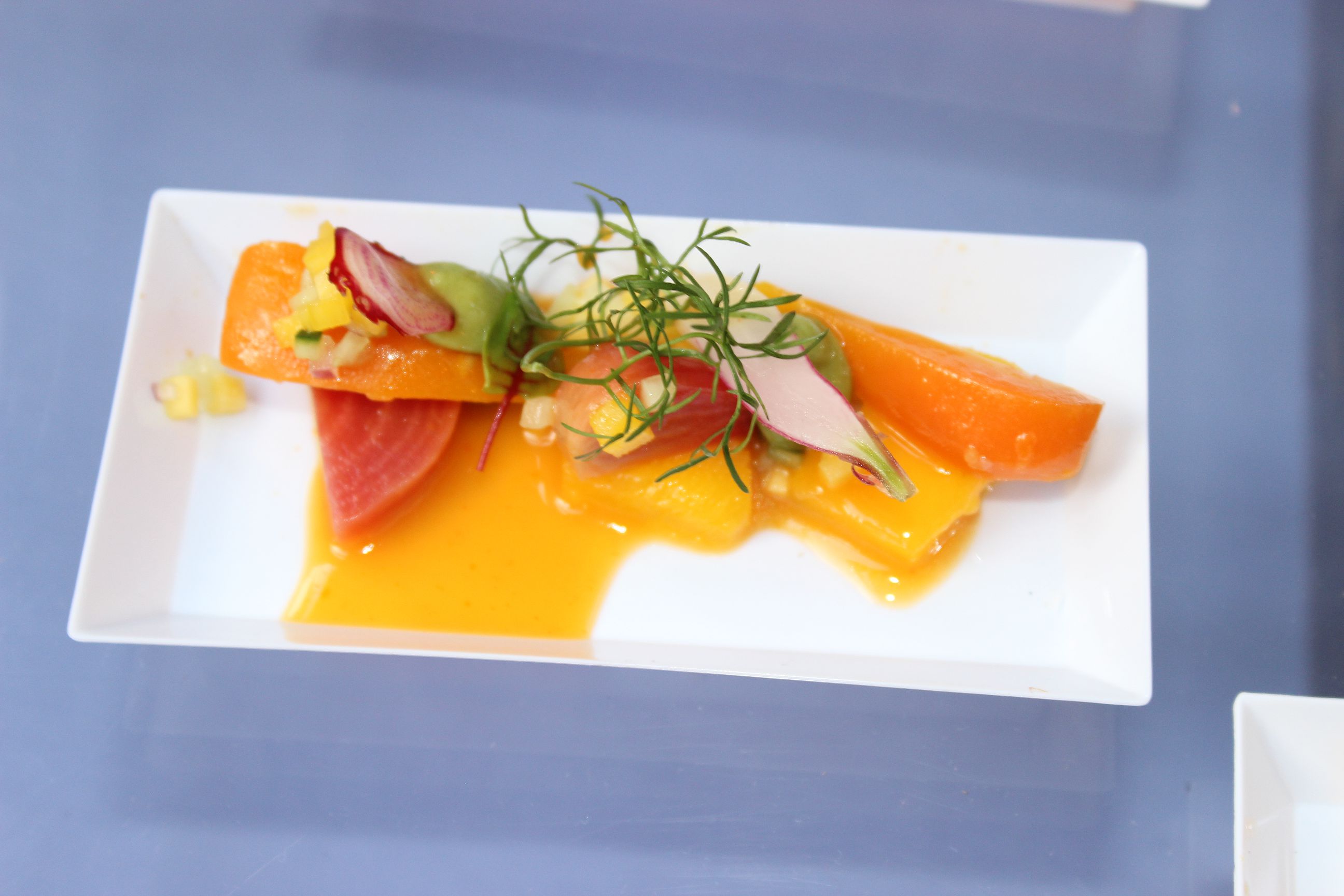 Barbuto, Adele's – New York, NY & Nashville, TN: "Spring Vegetable Salad"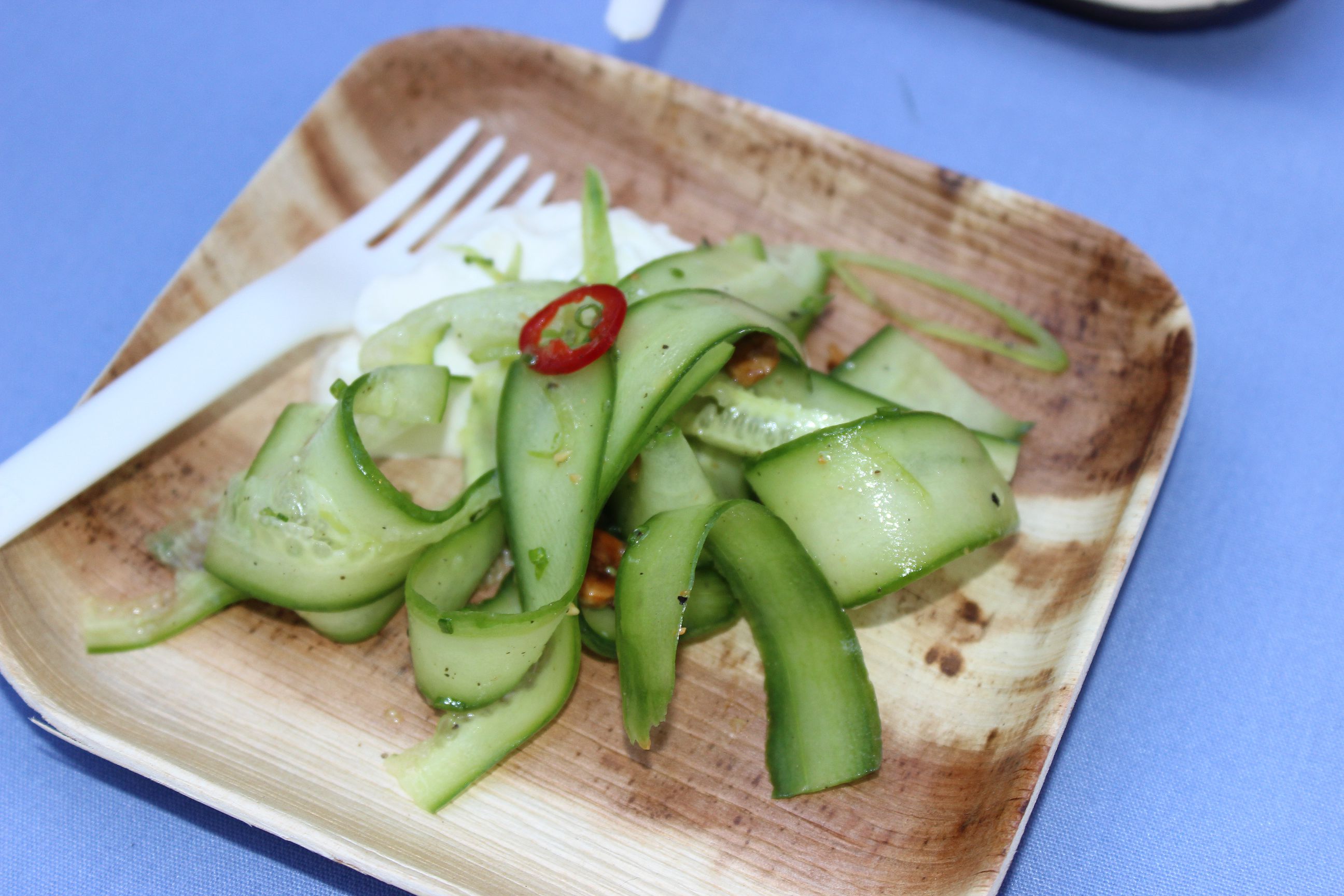 Ox Restaurant – Portland, OR: "Chorizo-Spiced Eggplant Sausage, Sunchoke Tortilla Espanola, Charred Poblano Romesco"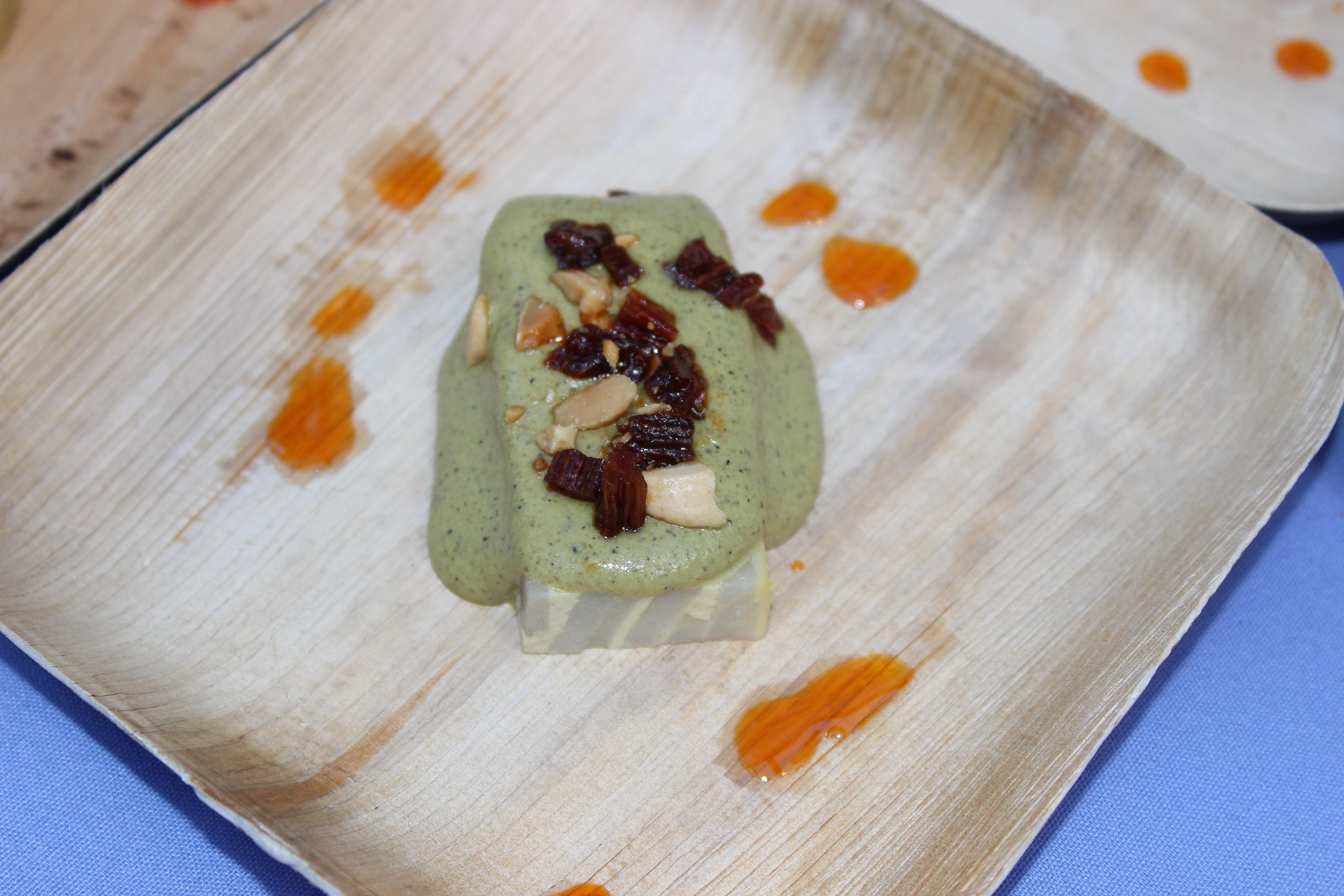 The Sea Grill – New York, NY: "Gluten-Free Tempura – Kauai Shrimp & Irwin Mushrooms" & "Sweet Tempura with Local Fruit Compote & Housemade Ice Cream"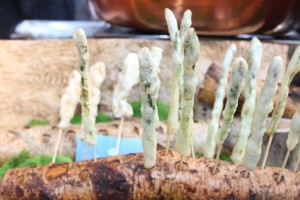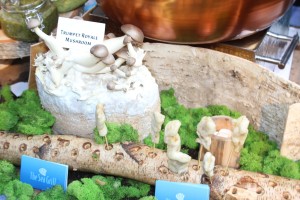 Patina Restaurant – Los Angeles, CA: "Escabeche of Yellow Tail"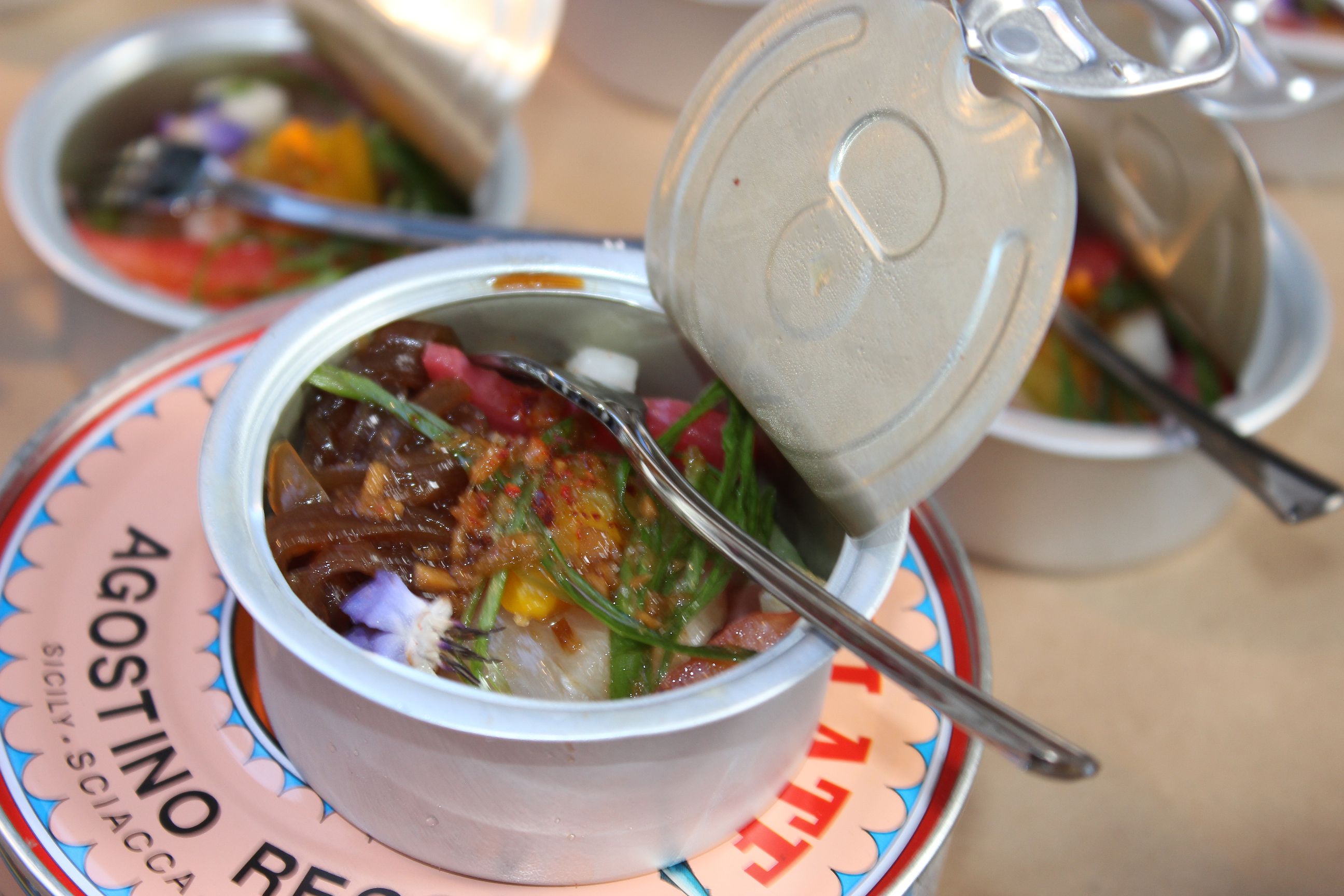 Stella 34 Trattoria – New York, NY: "Tomato-Braised Veal Meatballs with Sheep's Milk Ricotta" & "Coffee Budino, Mini Cannoli"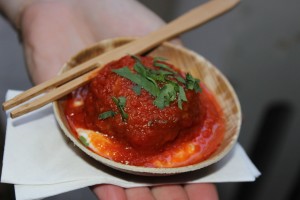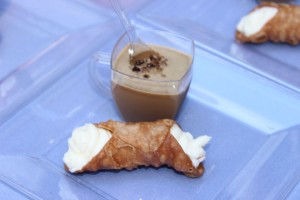 Tao Yuan – Brunswick, ME: "Lapsang Suchong Tea Smoked Chicken, Persian Cucumbers, Sesame Candied Cashews, Black Rice Wine Vinaigrette"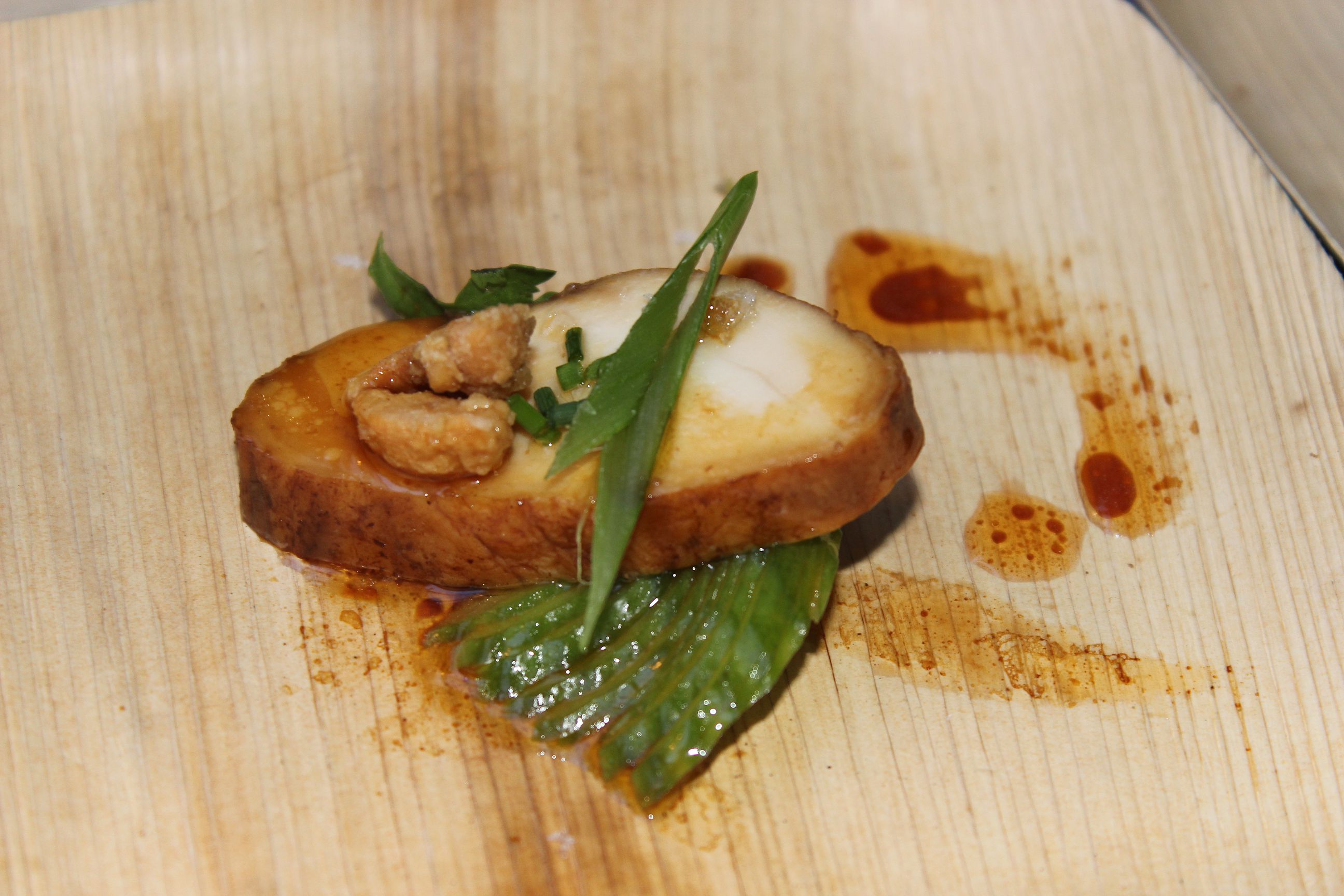 Nightingale 9 – Brooklyn, NY: "Shan Style Tofu, Crispy Catfish, Tea Leaves, Lime & Herbs"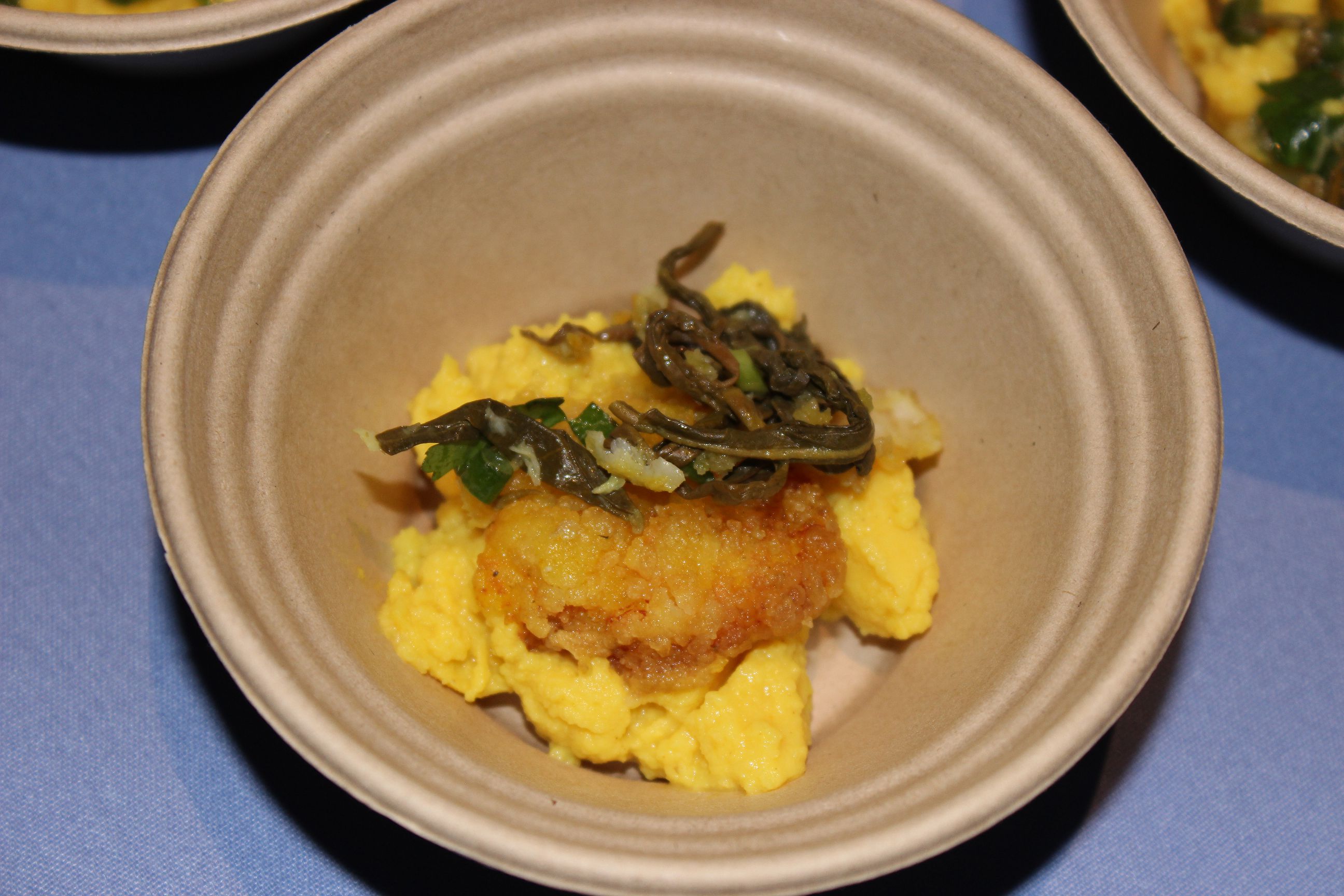 Morgan's in the Desert – La Quinta, CA: "Wagyu Beef Short Ribs atop Baby Asparagus, Ramp & Chanterelle Risotto"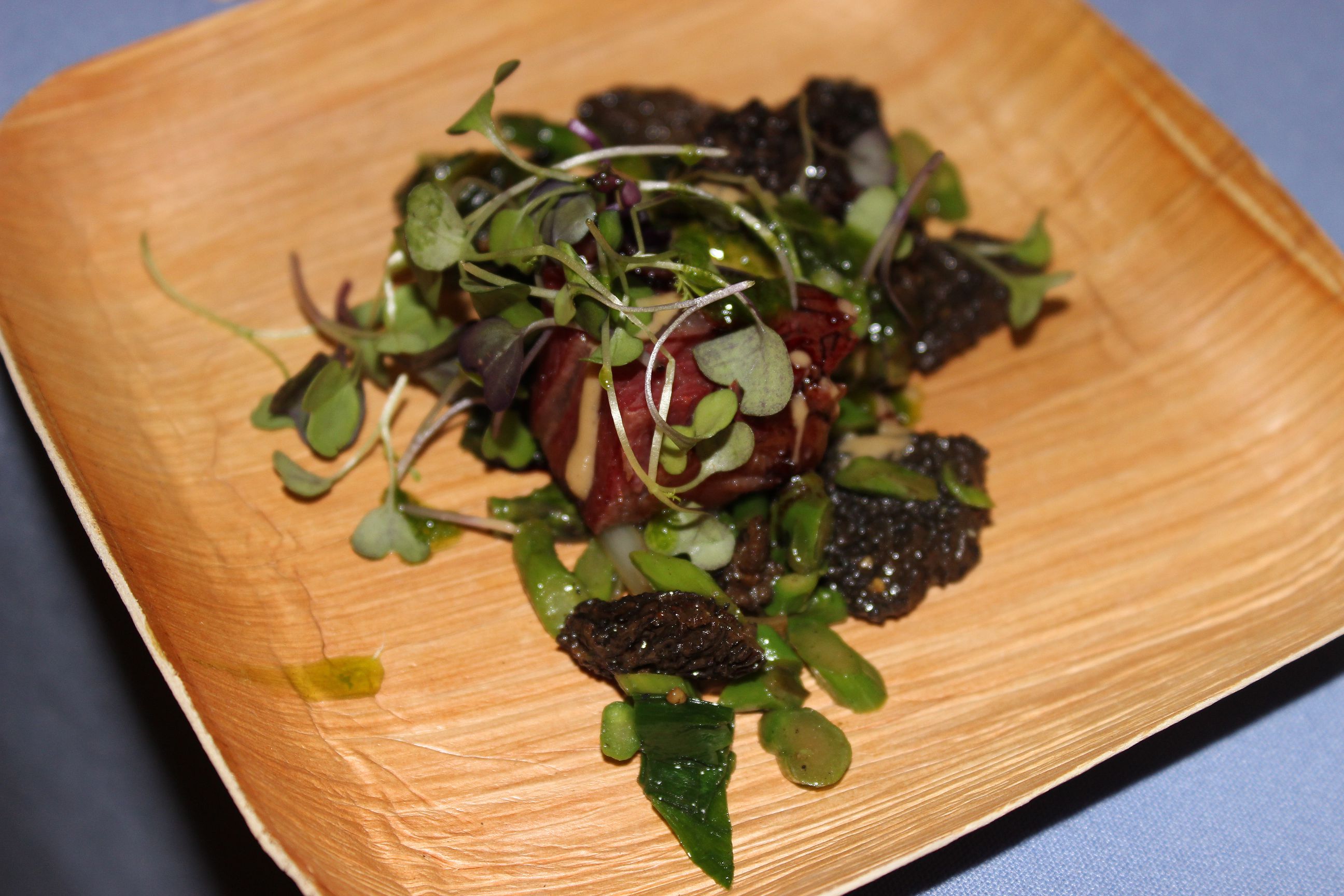 Kitchen Garden Laboratory – New York, NY: "Lemongrass Roasted Pineapple Coconut Cream"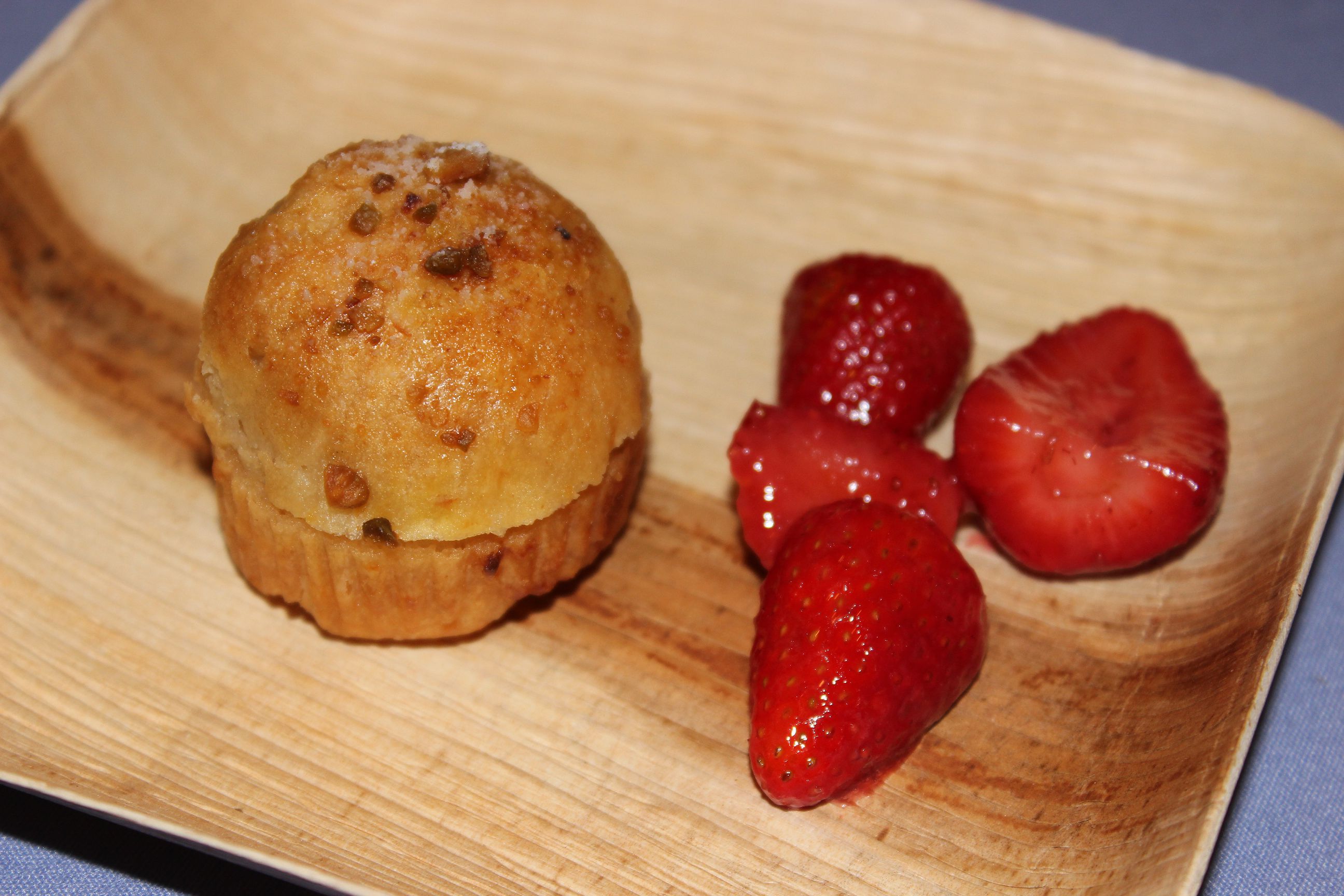 Related Articles
Share
About Author
(0) Readers Comments