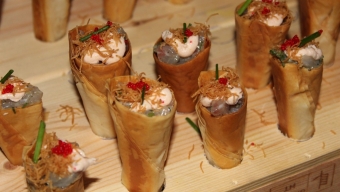 Greek cuisine has exploded in the New York area in recent years in a variety of forms- from quick grab-and-go fast casual spots to more refined and classically inspired restaurants. Although it seems that every resident has a favorite neighborhood staple, Greek fare goes far beyond the likes of a delicious gyro or souvlaki available at any nearby food truck. With the time-honored culinary history of the region in mind, the second annual "Taste of Greece" returned to Tribeca's City Winery on Wednesday evening, replete with the authentic smells, tastes and sounds of the country on hand to be celebrated, to the delight of a few hundred very fortunate attendees.
An array of delicious eats was spread out around the spacious tasting room, welcoming the VIP level and General Admission guests into the festive setting. Appetizing servings of different breads, meats and cheeses paired nicely with the selection of wines being poured in a traditional sense- but the addition of a fully stocked raw bar, savory spanakopita triangles and passed around "Mac and Cheese Bites" enhanced an already stockpiled menu, featuring dishes from a half dozen different local eateries. In all, more than fifty Greek wineries would participate in the event, with knowledgeable representatives pouring red and white varietals into empty awaiting glasses over the course of three fun-filled hours.
Given the recent uptick in temperatures, white wines would prove to be our most sought after pours of the evening and fortunately, there was no shortage of tasty options. The Estate Hatzimichalis 2015 "Chardonnay" was an immediate favorite, proving a suitable accompaniment to the plate of soft cheeses that lay before us. Nicely crisp, the ample pour offered up a blend of peaches and honey without being overly oaky amid its pleasantly long finish. Similarly refreshing, the Savvatiano 2015 "White Dry Wine" was an approachable white blend that paired nicely with seemingly everything from Avra's "Greek Salad Kebab" to Amali's more savory "Lamb Gyro Crostini." If served nice and cold, this wine would be a must have on any summertime or outdoor affair.
Nothing screams a warm weather drink like a nice glass of bubbly and we found ourselves camped out by the sparkling wines for much of the night, sipping on an effervescent assortment like Domaine Glinavos' 2010 "Brut" and the organic Domane Spiropoulos 2014 "Ode Panos Brut," yielding a slightly hazy yellow tinted pour. Our favorite of the sparkling styles though came from Santo Wines – using the assyrtiko grape from Santorini, the full-bodied "Brut" was a clean and vibrant pour that showed nice acidity. The wine paired together admirably with the filo-dough cones from Thalassa and some marvelous "Charred Octopus" from Periyali, a returning favorite from 2015's festivities. Each bulbous tentacle was drowned by olive oil and a sprinkling of seasoning that enhanced the grill-marked flavors emanating from each chewy hunk.
The red wines being poured meanwhile, like Karavitakis Winery's unoaked "The Little Prince," Domaine Costa Lazaridi's 2012 "Amethystos Red" and an utterly complex 2013 "Red" from Techni Alipias, which was both rich and nicely structured, showcased a different side of Greek wines. We took turns pairing the bigger reds with the likes of The Greek Tribeca's single-bite "Lamb Meatball" and passed around "Lamb Sliders," superbly-sized for the hungriest of eaters. As we quickly devoured serving after serving of Molyvos' "Dolmas" and some of the most deliciously sweet slices of "Baklava" in human existence, we joined a collection of other guests directly in front of the stage to stomp around in place to the sounds of a Greek folk band playing throughout the entire evening. Though we may have been technically situated in downtown Manhattan, Wednesday night's affair once again left us feeling like we had been transported right to Mykonos if only for a few short but entertaining hours.
- Dave Gendelson

Food Highlights from "Taste of Greece" 2016

Periyali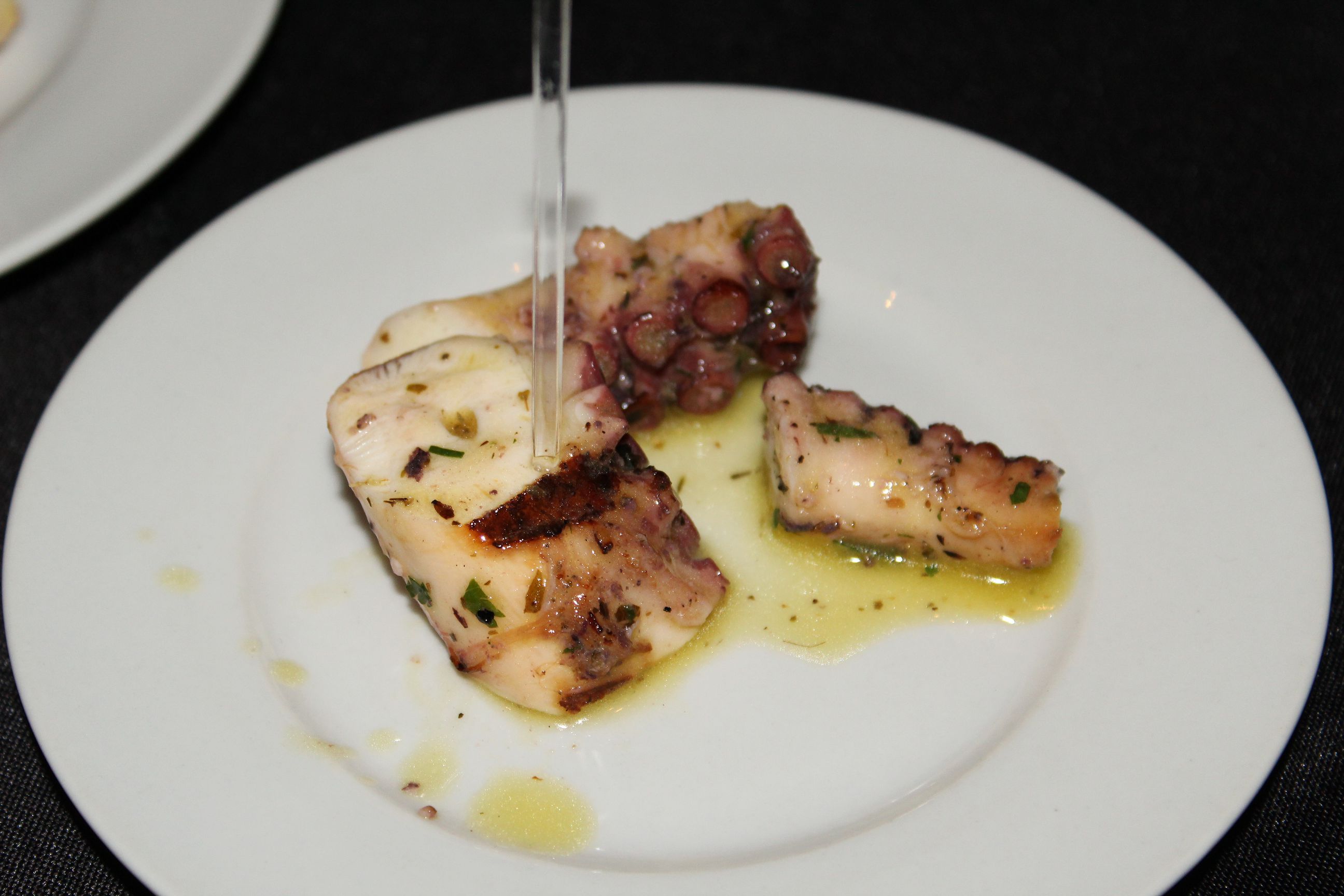 Amali
Avra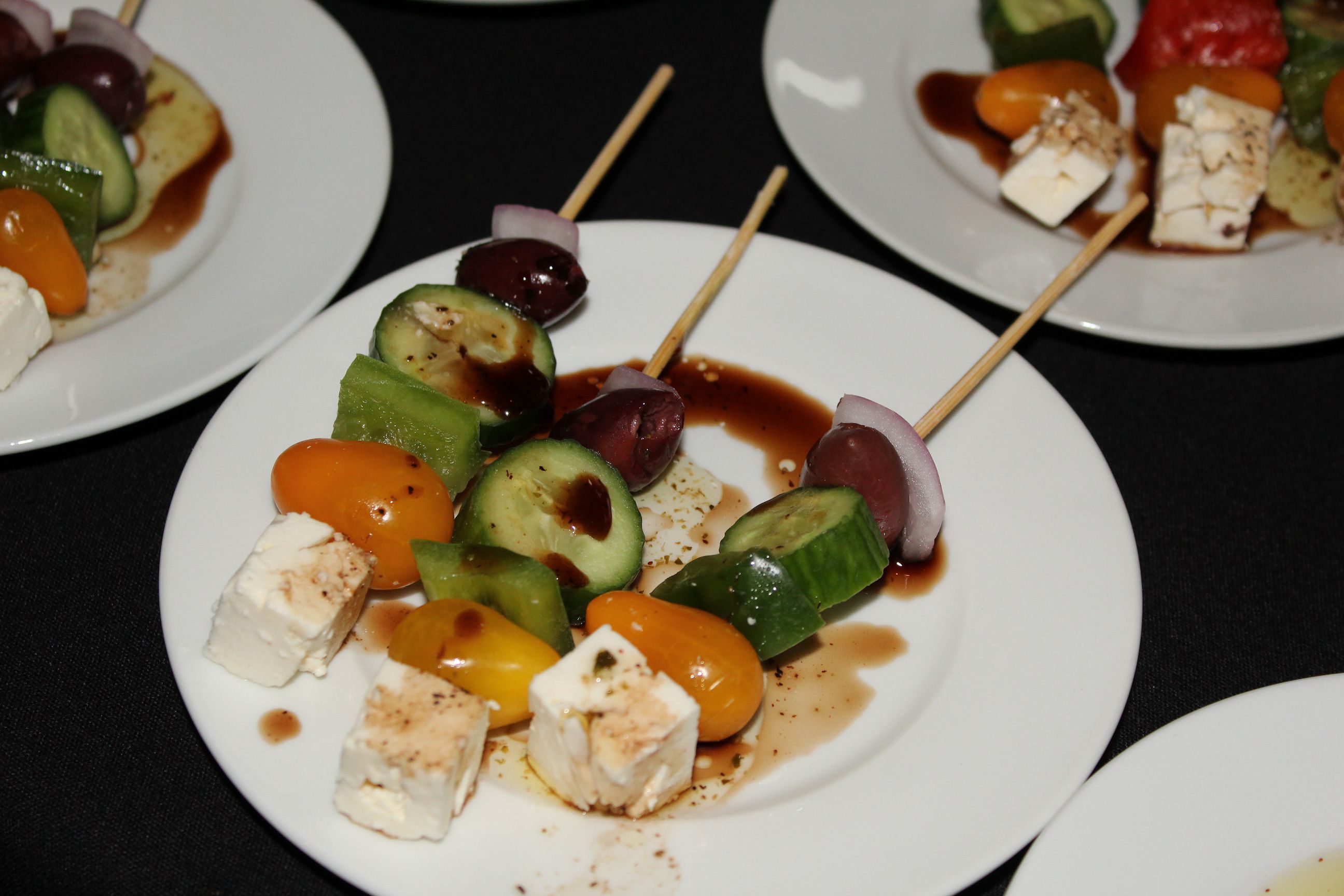 Molyvos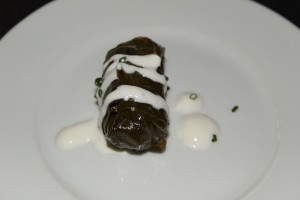 Thalassa

The Greek Tribeca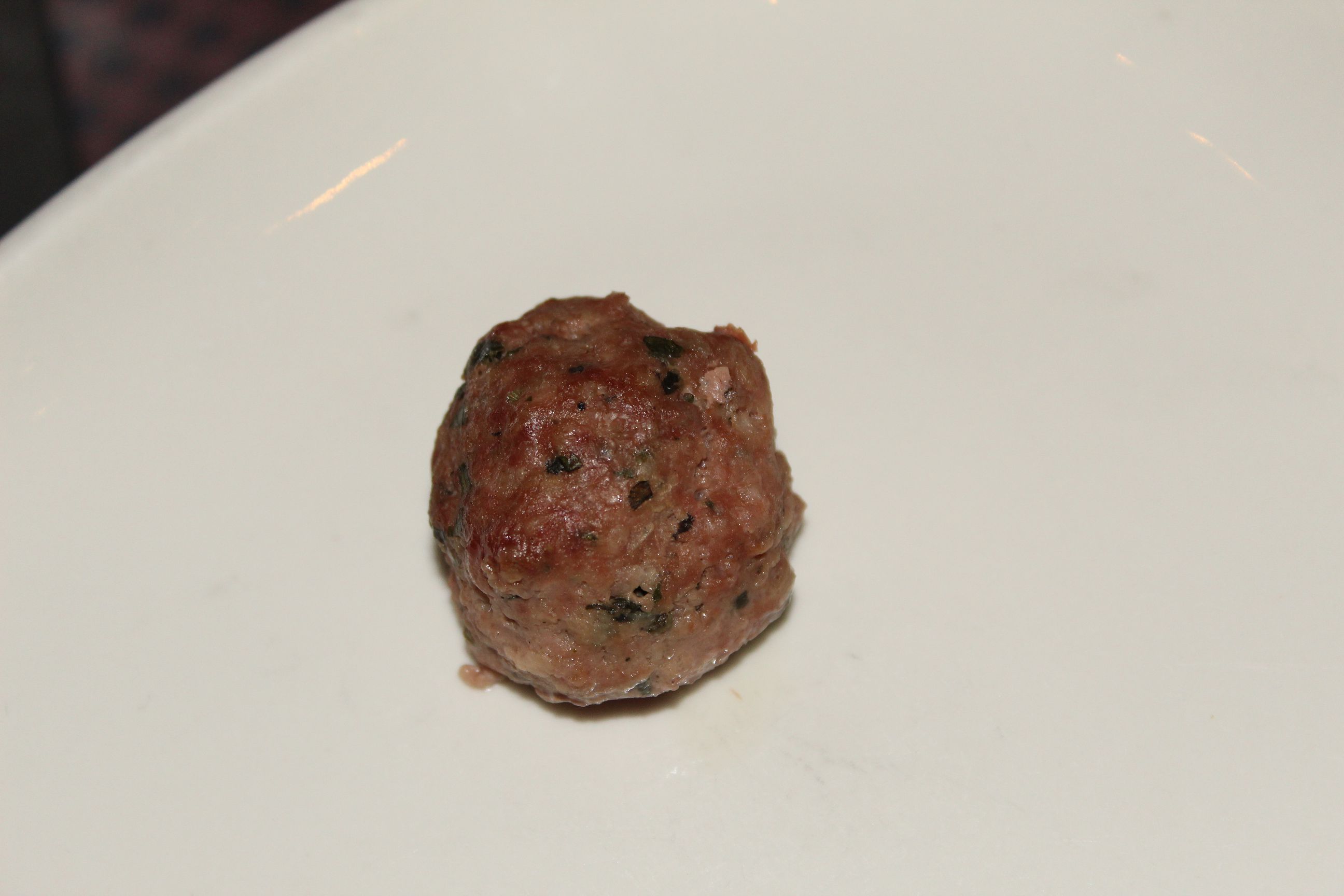 Related Articles
Share
About Author
(0) Readers Comments