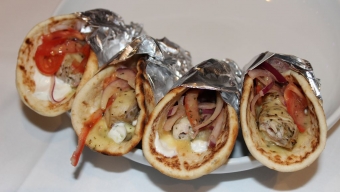 With wine focused events from the many regions of Italy, France, Spain and the Pacific Northwest being hosted in New York City on a year round basis, it's only fitting that the inaugural "Taste of Greece" join their company. Wednesday evening, Tribeca restaurant, concert venue and wine tasting hub City Winery welcomed in more than fifty of Greece's most popular wines to be poured in conjunction with some authentic regional fare prepared by ten local restaurants. With the allure of live folk music straight from Athens, the three hour tasting experience was an exercise in Greek culture, from its customs to its flavors to its outstanding spectrum of distinctive wines.
With the explosion of new wineries over the last two decades as a byproduct of improved production and as a result better quality, Greek wines have become increasingly prevalent in recent years. But as familiar as we've become with other regions, these wines had been foreign to us- until Wednesday night's affair anyway. The bi-level winery space that was once relatively spacious quickly filled up with the outstretched arms of guests pointing toward a litany of different bottles that they were unable to pronounce. Throngs of people filed into the space to join in the festive celebration of Greek's rich culinary history and with our empty glasses in hand, we quickly followed suit.
The deep red pour of Costa Lazaridi 2011 "Amethystos Rouge" was a delicious precursor to the night of tasting that lay ahead of us. Delicious hints of vanilla and ripe red fruits burst with each sip, pairing admirably with Axia Taverna's savory-meets-spicy "Lamb Crostini" being served nearby. Slightly drier but equally as notable, the Cavino 2012 "Naoussa Xinomavro" made for a reasonably priced bright table wine. Nicely balanced, the ruby red color went down incredibly easy with an array of spices abundant in its flavor profile. We also thoroughly enjoyed the Domaine Porto Carras 2005 "Chateau Porto Carras," an exceptional red blend that was subtly smoky and undeniably smooth- like a fine Cabernet Sauvignon. Richly complex and medium bodied, the balance here was exquisite as we returned time and time again for repeat pours.
Though the wines were clearly the event's drawing card, the assorted restaurants were serving up some really delicious dishes. MP Taverna's "Chicken Gyro" was a fantastic find. Wrapped in aluminum foil, the tzatzikisoaked pita lacquered the hunk of warm white chicken and vegetables, yielding a sea of savory flavors. City Winery meanwhile set up an entire raw bar on the second level corridor replete with freshly shucked oysters, mussels and stone crabs for the taking as guests looked down upon the sea of people filling their glasses. Other seafood offerings like Kefi's "Salmon Crostini" and Periyali's excellent oil soaked "Grilled Octopus" paired quite well with some of the white wines and roses that we indulged upon.
Ice cold pours of 2014 "Petaloudes Domaine Harlaftis" were unbelievably refreshing- the dry Syrah Rose was crisp and offered slight sweetness as we washed down some "Spanikopita" from The Greek Tribeca. And just a few steps away, we found ourselves continuing to grab refills of some dessert wines as "Anthemis Muscat of Samos" proved to be a deliciously syrupy and sweet pour. Though we typically avoid sweeter varieties, this one was particularly special with chocolate hints echoing throughout each complex sip. The flavors ranged from nuts to raisins, but the sticky honey-filled taste profile stuck with us long after our final sip.
Although we were getting ready to call it quits, the band showed no signs of stopping as the fun folk tunes caused most of the attendees in line to dance in place or at the very least stop their feet while waiting for their next tasting. Somehow, the collective energy of the guests seemed to increase as the event wore on. Perhaps it was a result of the authenticity of the affair- the experience of Greek customs through its music and its cuisine. Or perhaps, it was all that wine that was finally taking its toll on an after work crowd in need of a release. Either way, "Taste of Greece" provided a nice glimpse into the country's rapidly emerging wine scene- one where we'd eventually raise our glasses high and exclaim 'Stin Ygeia Sou'- though I'm almost certain that we pronounced it wrong.
- Dave Gendelson

Food Highlights from "Taste of Greece" 2015

The Greek Tribeca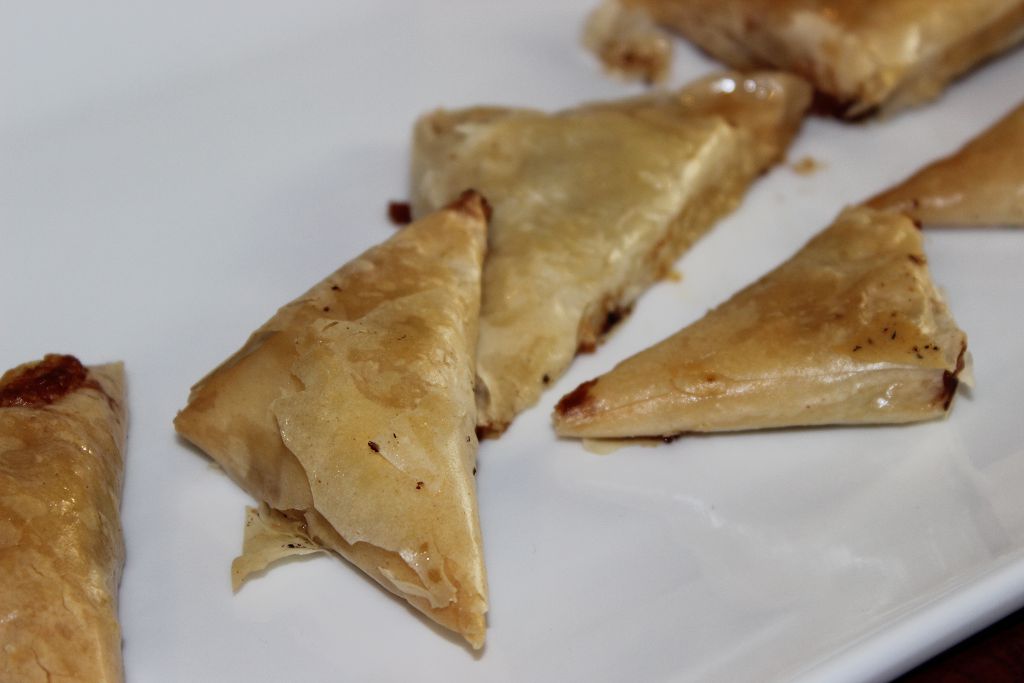 City Winery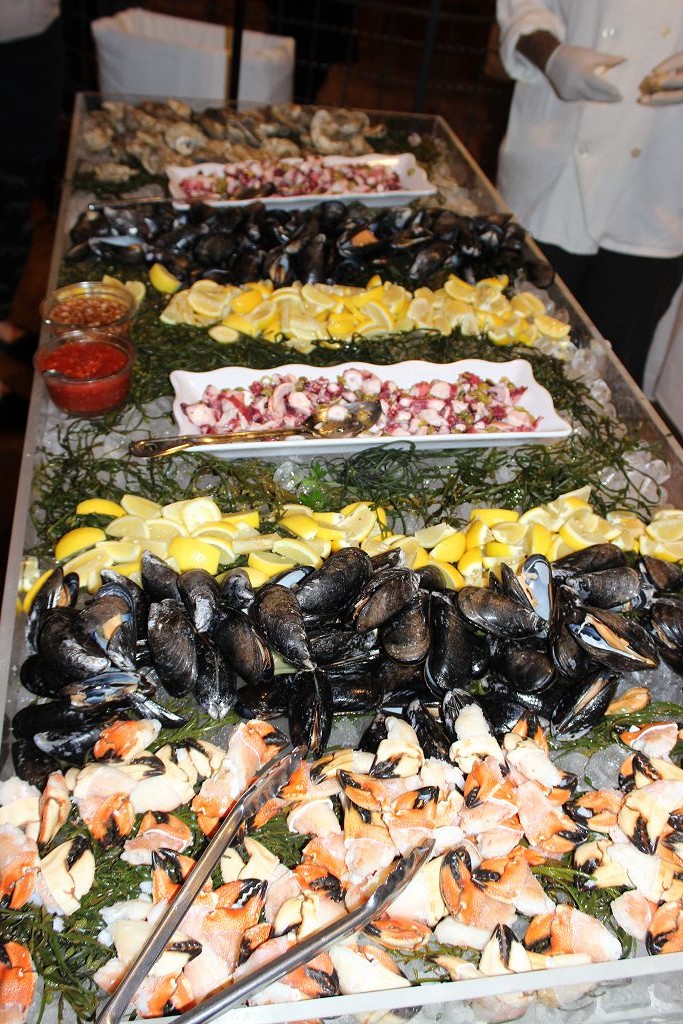 MP Taverna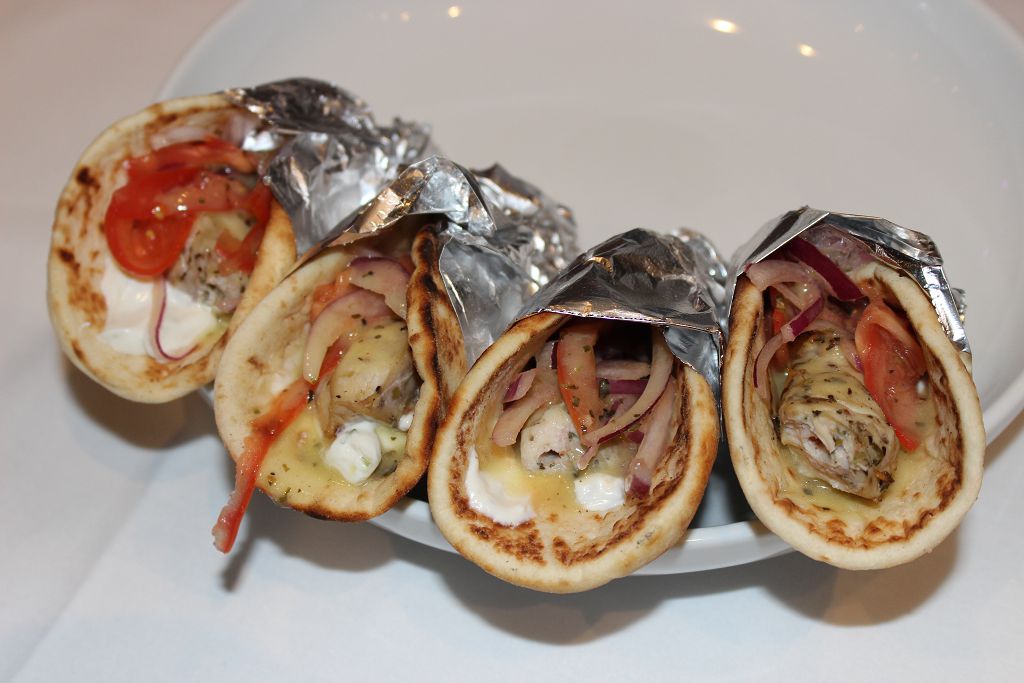 Periyali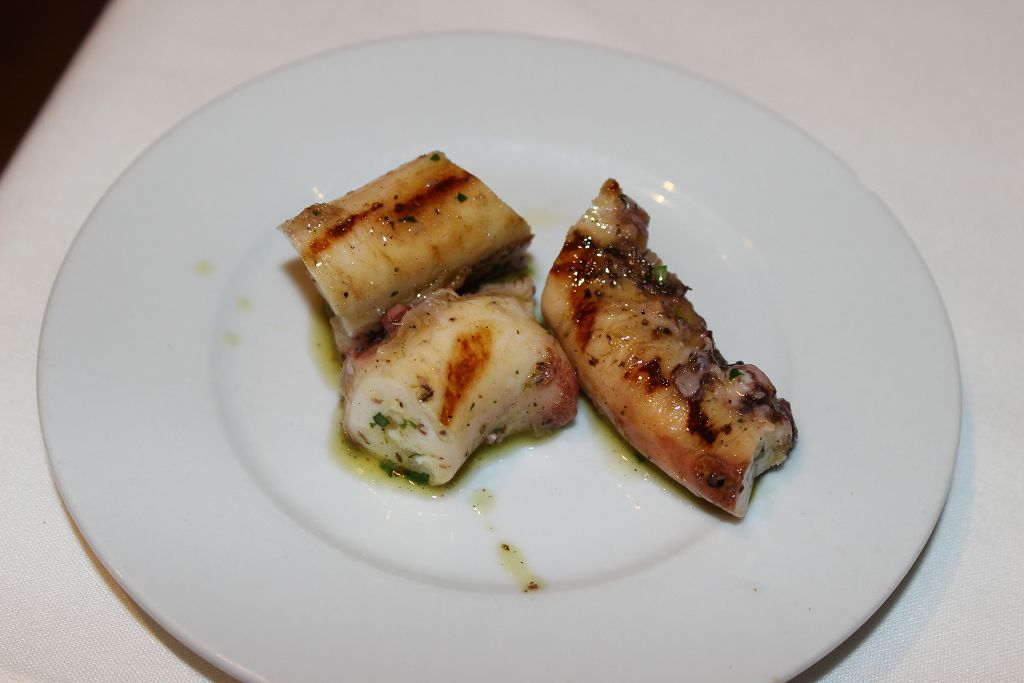 Nerai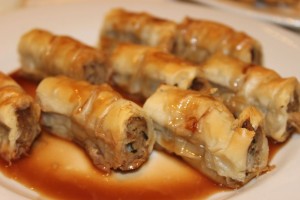 Amali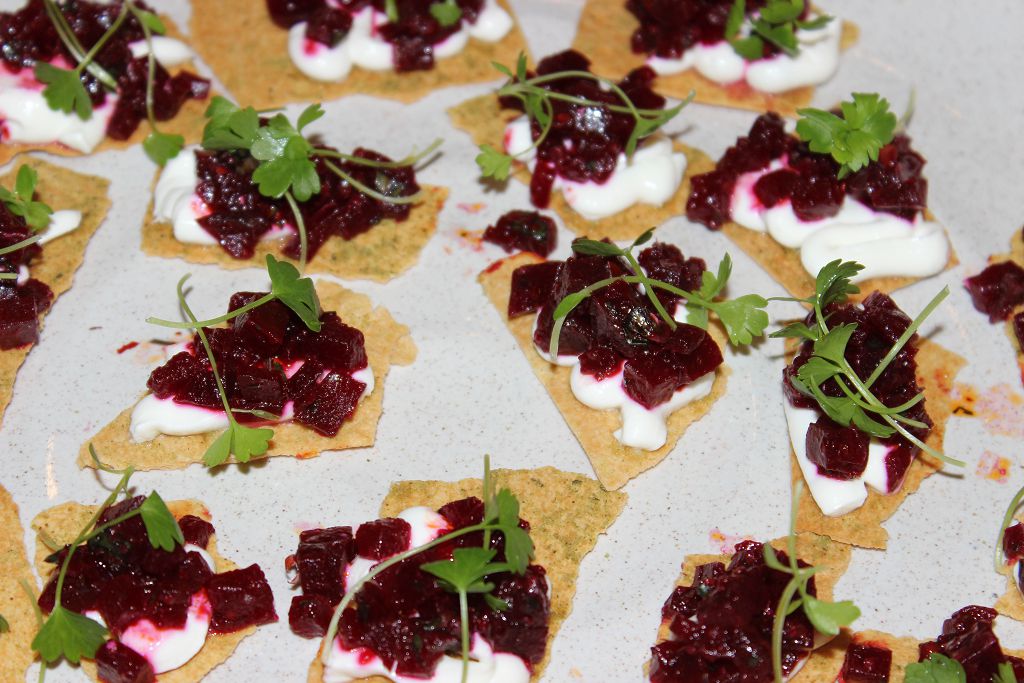 Avra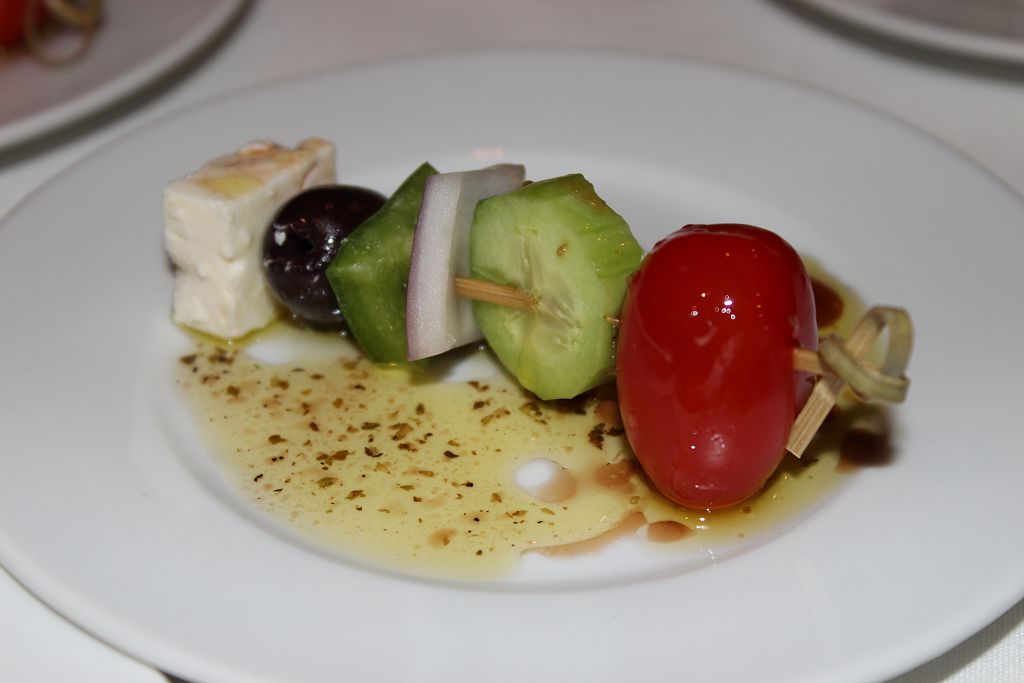 Molyvos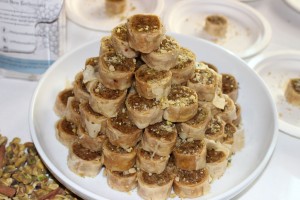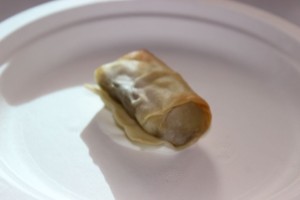 Kefi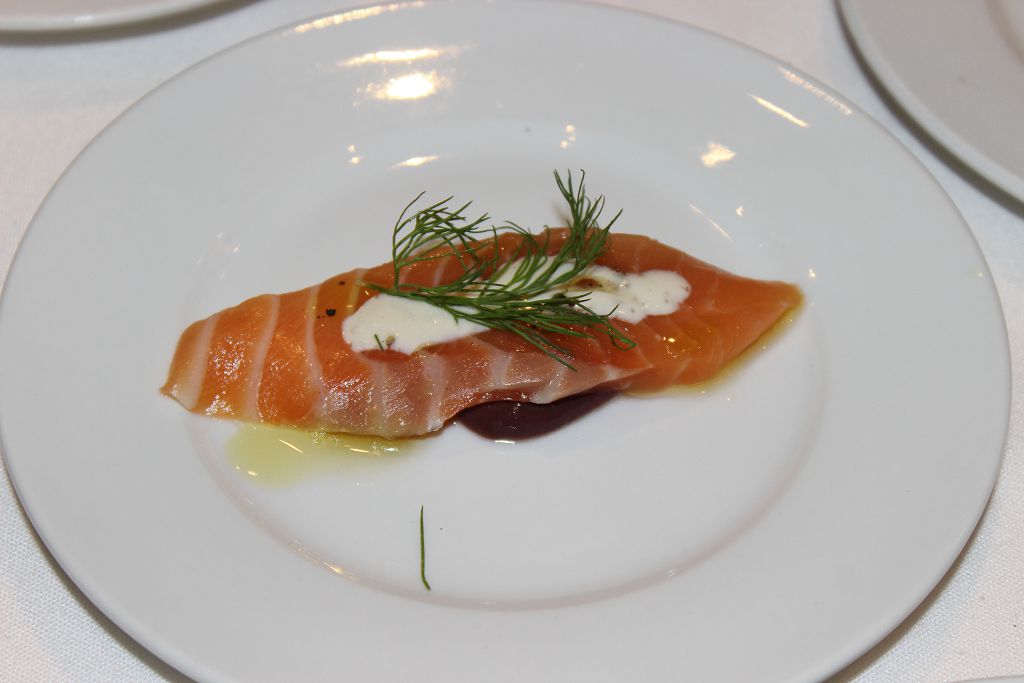 Axia Taverna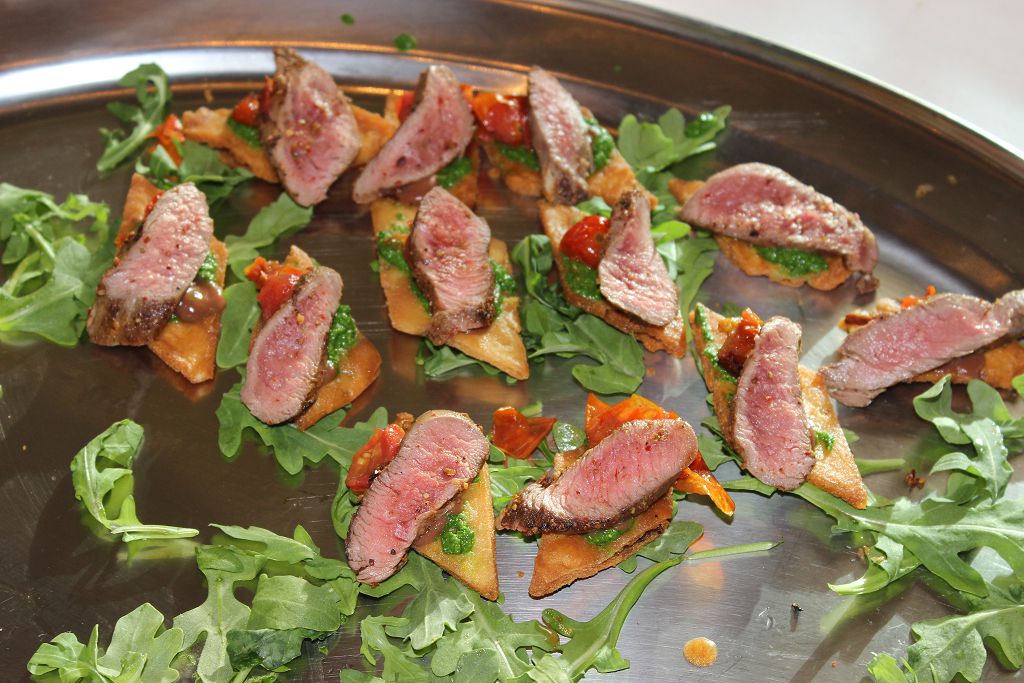 Thalassa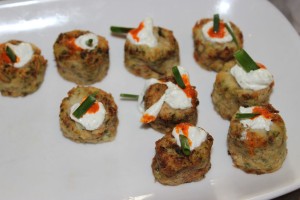 Related Articles
Share
About Author
(0) Readers Comments