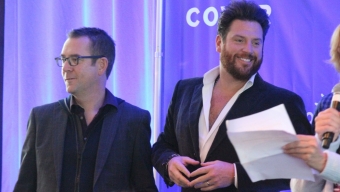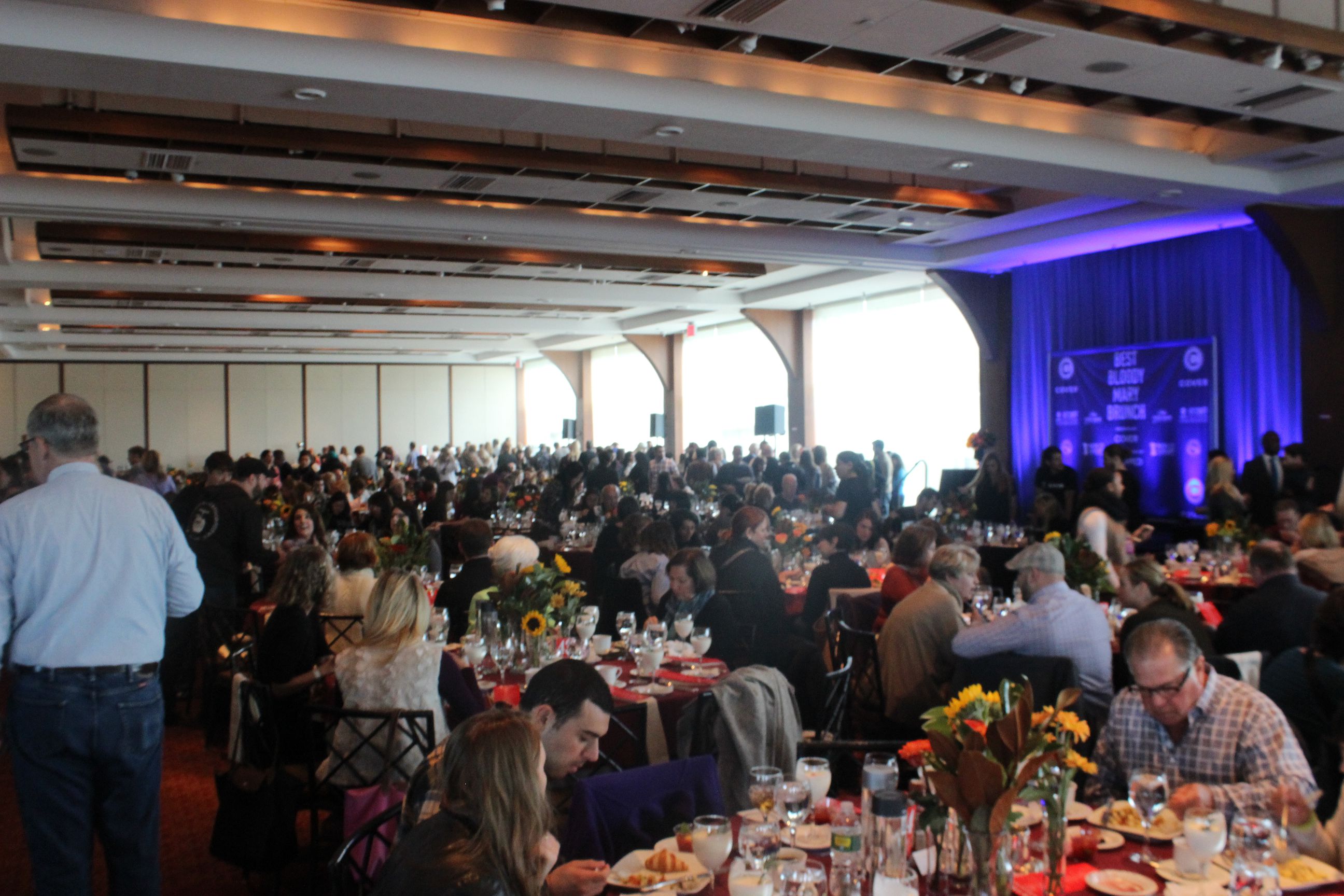 With Food Network among the chief sponsors of the perennial New York City Wine and Food Festival each year, it's only fitting that some of their most well known and established personalities make appearances throughout the four day weekend. As the Festival neared its conclusion, a noon start Sunday brought attendees to a sold out Pier Sixty at Chelsea Piers amid a welcoming waterfront setting. The cast of the channel's competitive cooking show 'CHOPPED' would arrive at the venue like rock stars, with a sea of guests lined up for photo ops from start-to-finish over the afternoon's three hour timeframe- and in between, they'd be treated to a bevy of brunch eats and a friendly Bloody Mary competition as a part of the appropriately titled 'Best Bloody Mary Brunch.'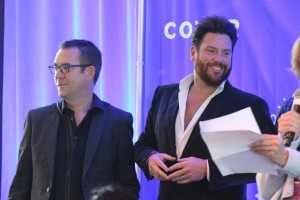 Southern inspiration was evident from the get go with tasty samples of "Chicken and Herbed Waffles" and "House Potato Hash" being served by the Pier Sixty staff, complementing the likes of Melba's "Mini-Eggnog Waffles" and Mayfield's delectable array of "Shrimp and Grits" being doled out by their respective teams on opposite sides of the sizable venue. Meanwhile, personalities like Ted Allen, Marcus Samuelsson, Scott Conant and Alex Guarnaschelli could be spotted around the room, sipping on the different bloodies and chatting up particularly excitable guests. But if we learned anything from last year's affair, we made sure to quickly grab two seats at the sizable round tables in traditional brunch fashion and surrounded our place setting with enough Bloody Mary and food options to make any hungry daytime eater drool with anticipation.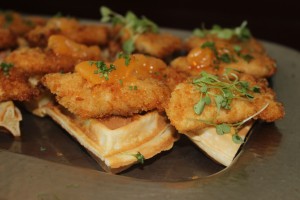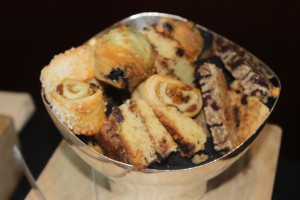 2015's event would invite different brands of vodka- each represented by a different bartender- to showcase different styles of their Bloody Marys. And as expected, they ranged from the old-fashioned to the wildly eccentric. Menage a Trois is a brand perhaps best known for concocting affordable and delicious wine blends- but their lesser known vodka line was utilized inventively to prepare two distinctively smooth offerings. The green colored "California's Coolest" utilized the brand's lime flavored vodka mixed with tomatillo, cilantro, California green pepper and garnished with a sole tortilla chip and a squeeze of avocado foam. Much like drinking guacamole in a glass, the combined ingredients here resembled more of a Mexican dish than a morning cocktail, but the end result was undoubtedly tasty. Pinnacle Vodka meanwhile served up two more traditional varieties, the finer of which was their "Pinnacle Original Vodka Bloody Mary" equipped with a classic mixture of tomato juice, Worcestershire sauce and the addition of thick cut bacon, cheese and an olive for good measure. The drink proved pivotal in washing down the likes of Chef Chris Becker's wonderful "Cunningham Farms' Suckling Pig" and paired nicely with Bo's Kitchen and Bar Room's "House-Smoked Scottish Salmon" as we returned for repeat pours of the particularly boozy Bloody at Pinnacle's table.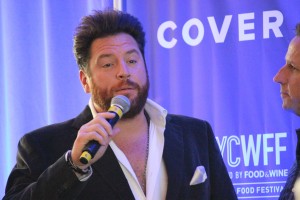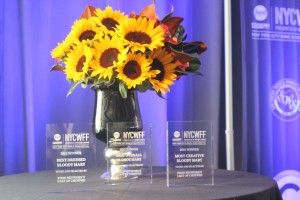 Among the participating restaurants, no dish would touch The Marshall's "DLT," a mouthwatering collaboration of fatty duck bacon, lettuce and tomato enveloped between two thick slices of rustic bread. Lathered with a smear of a paprika and caper remoulade, the creamy spread enhanced the fresh ingredients making the small three-bite sandwich among the most buzzed about dishes as the afternoon progressed. Similarly delectable was Telepan's blend of sweet and savory with a piping hot "Fallen Pancake Souffle," topped by a piping hot strip of bacon. The soft warm cake was deliciously drowned in a sticky huckleberry syrup, all of which was devoured in record time and polished off with one of Absolut Vodka's two refreshing Bloody Mary offerings.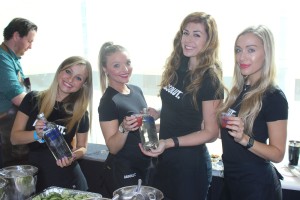 As any chef will tell you, no Bloody Mary is created equal. From the unique to the classic styles, the use of liquor, tomato-based mix and garnish can vary depending on both the skill and creativity utilized by the drink's creator. That in itself is what makes tasting a Bloody Mary such a complex and enjoyable exercise and explains why the 'CHOPPED Best Bloody Mary Brunch' has remained a staple of the annual New York City Wine and Food Festival in recent years. It also probably helps that the affair allows attendees to go absolutely bonkers at the mere sight of chefs like Aaron Sanchez, Marc Murphy and Geoffrey Zakarian, who have managed to transform from cooks to The Beatles overnight as a result of their incredibly popular reality cooking show.
- Dave Gendelson

Food Highlights from 2015′s 'Chopped Best Bloody Mary Brunch'

Melba's: "Melba's Mini Eggnog Waffles"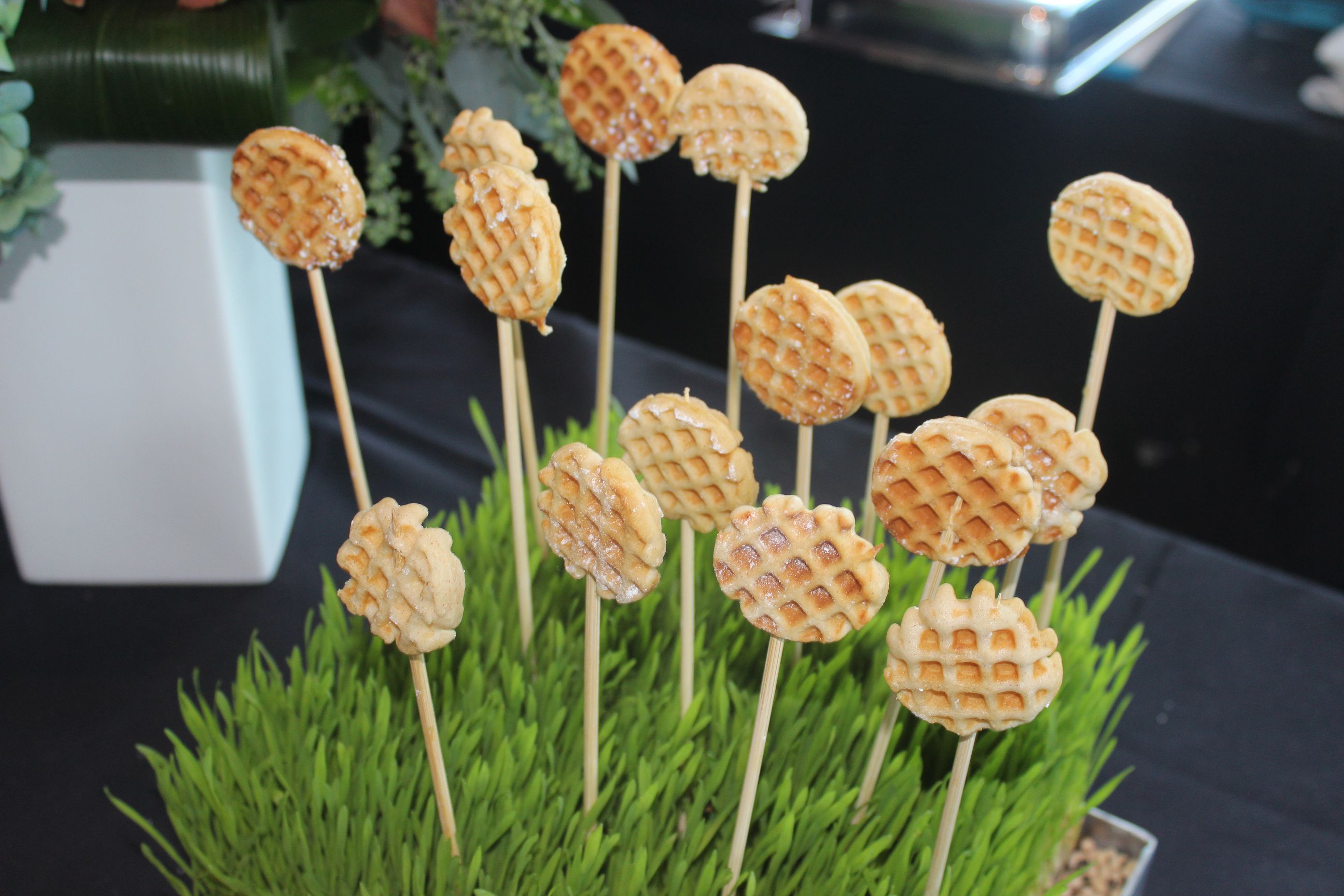 The Marshal: "DLT: Duck, Bacon, Lettuce"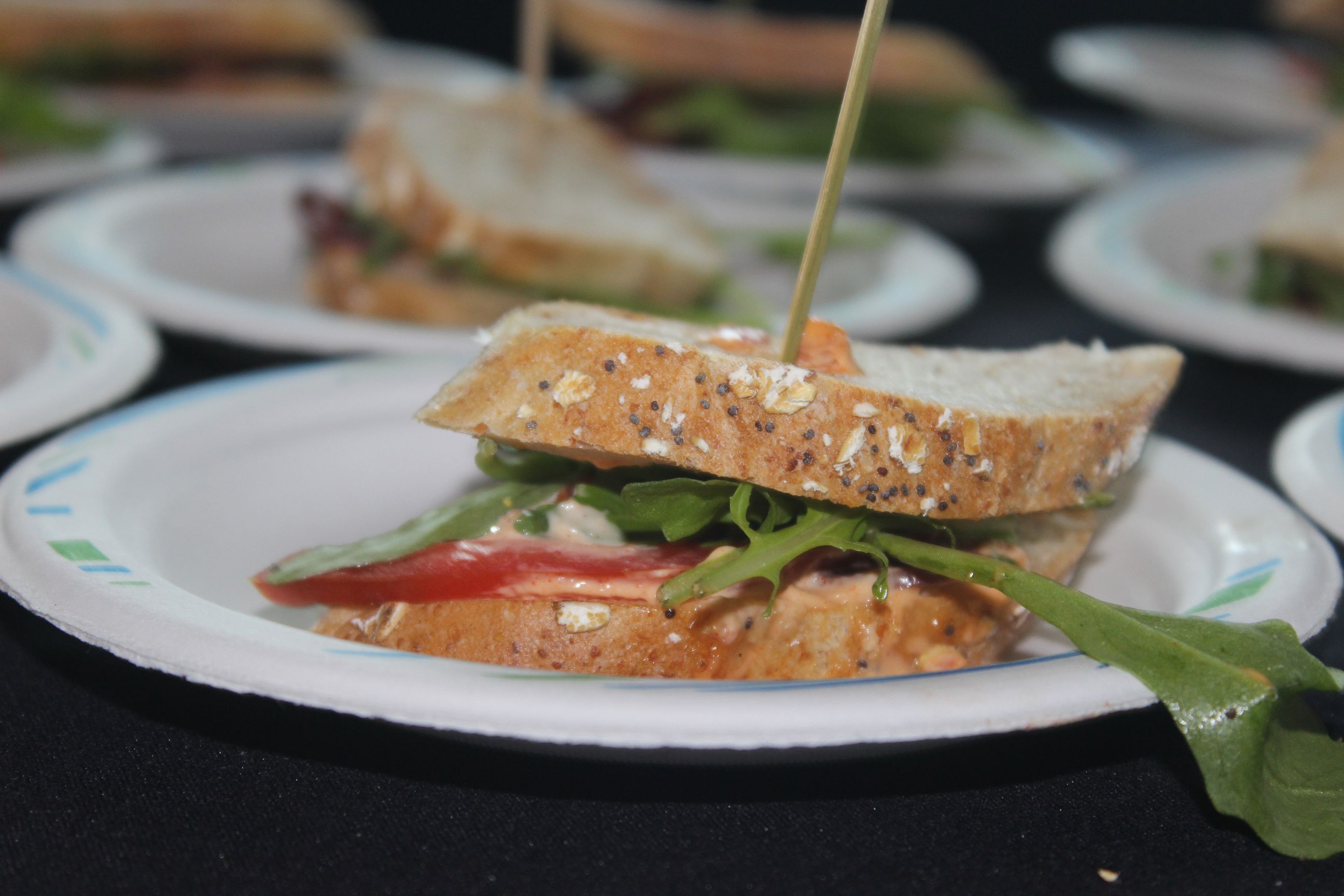 Bagby Restaurant Group: "Cunningham Farms Suckling Pig"

Bo's Kitchen & Bar Room: "House-Smoked Scottish Salmon"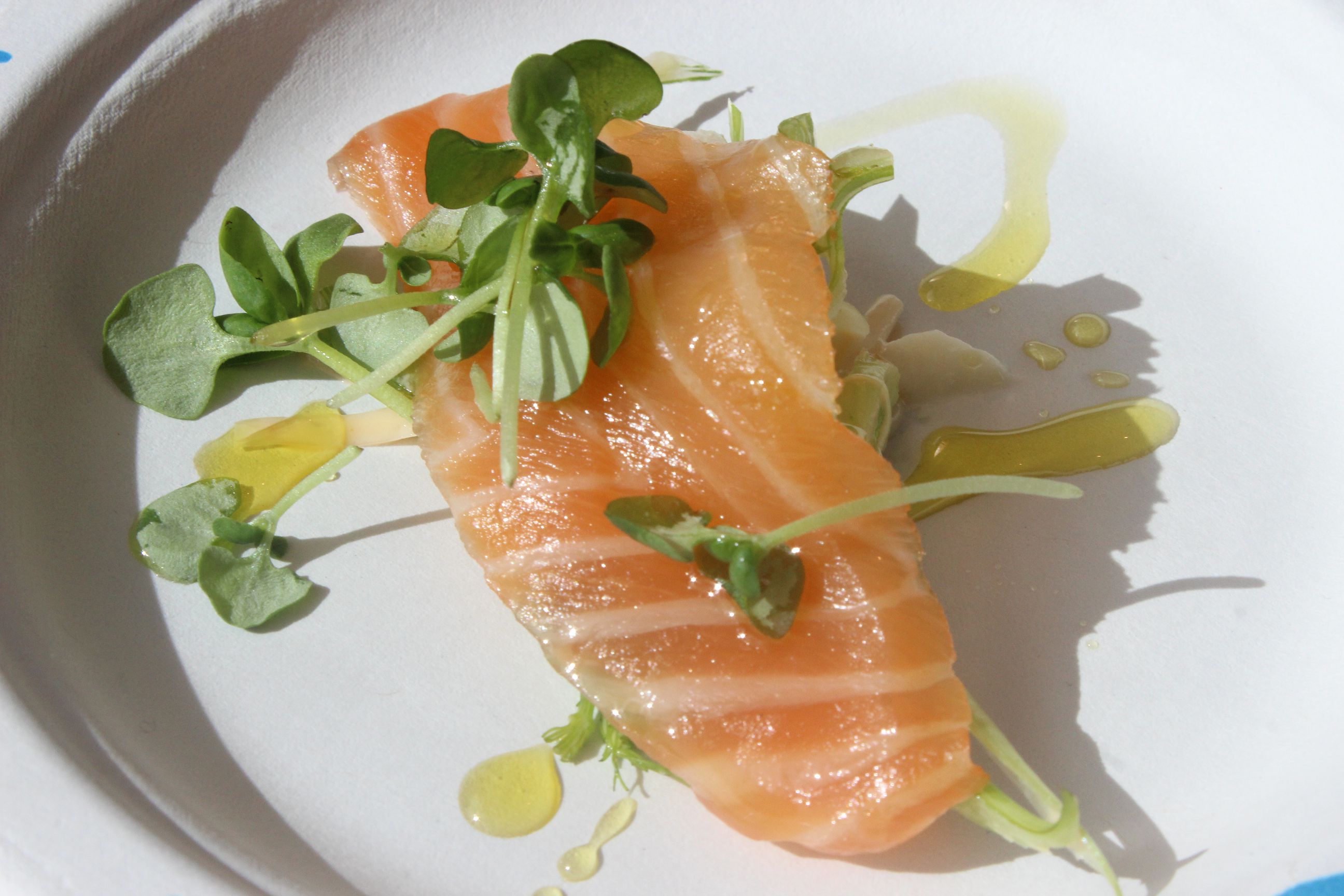 Homemade Delish: "Caramelized Onions and Goat Cheese Quiche"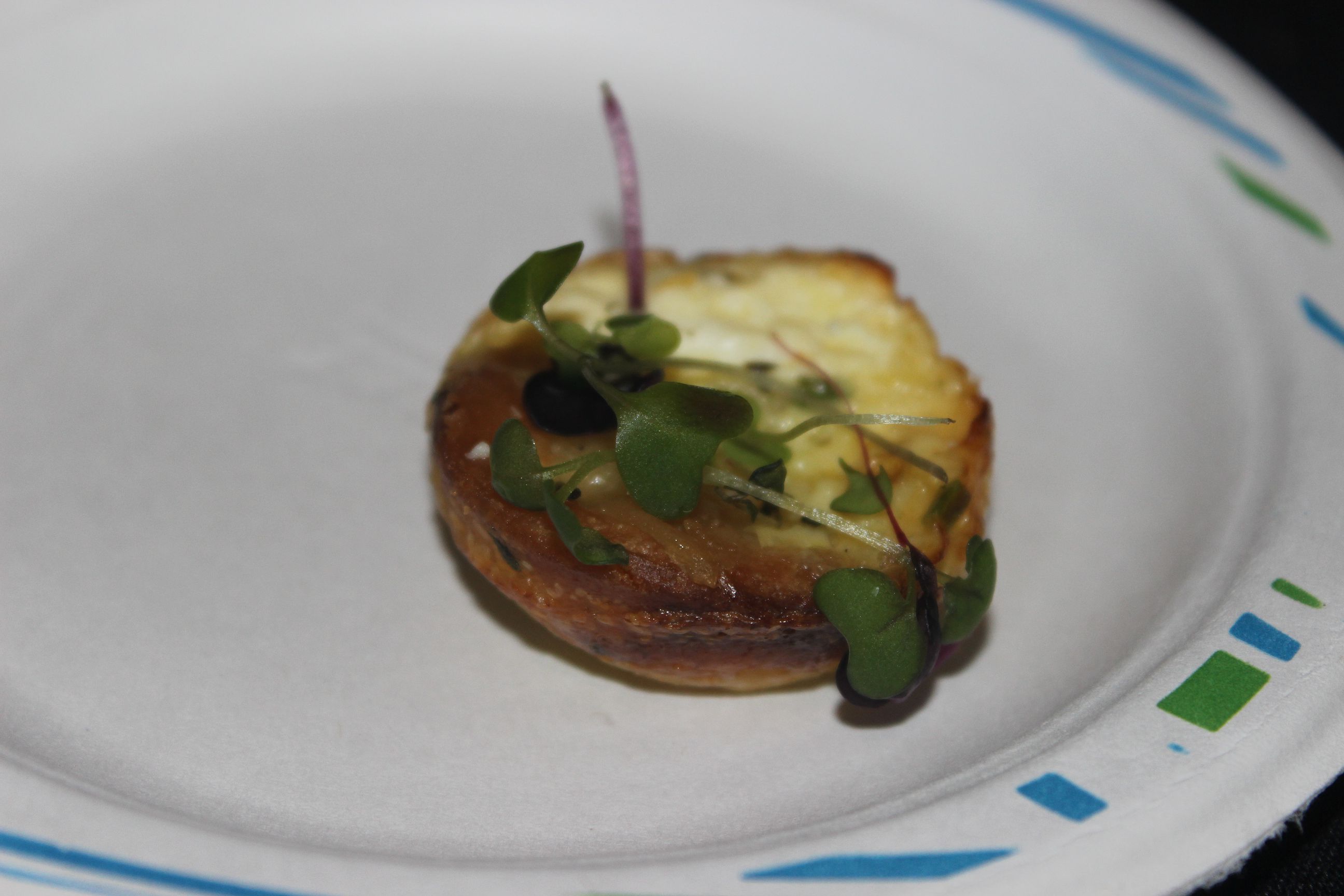 Doc D's Southern Desserts: "Southern Style Cupcakes"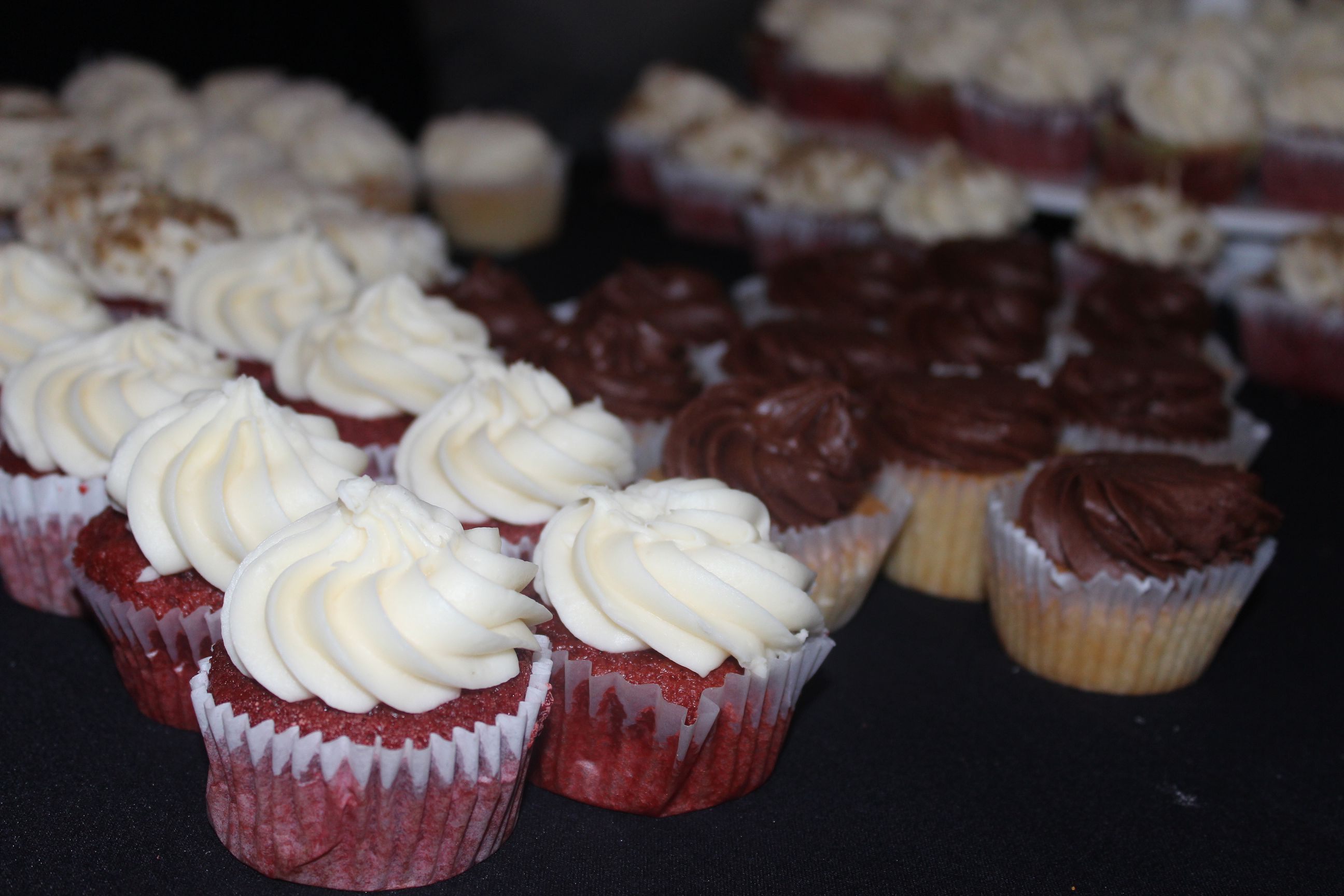 Telepan: "Fallen Pancake Souffle"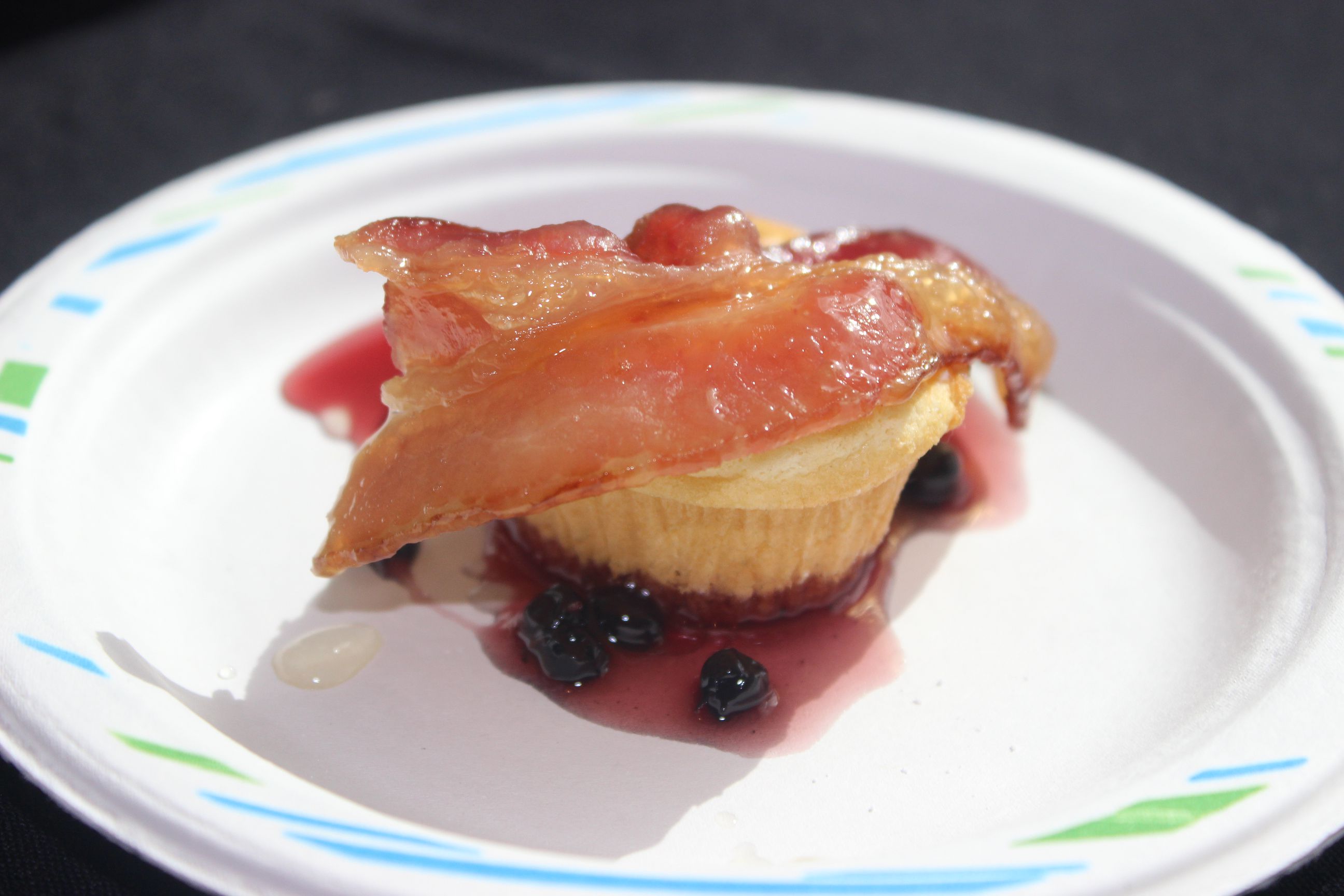 Mayfield: "Shrimp and Grits"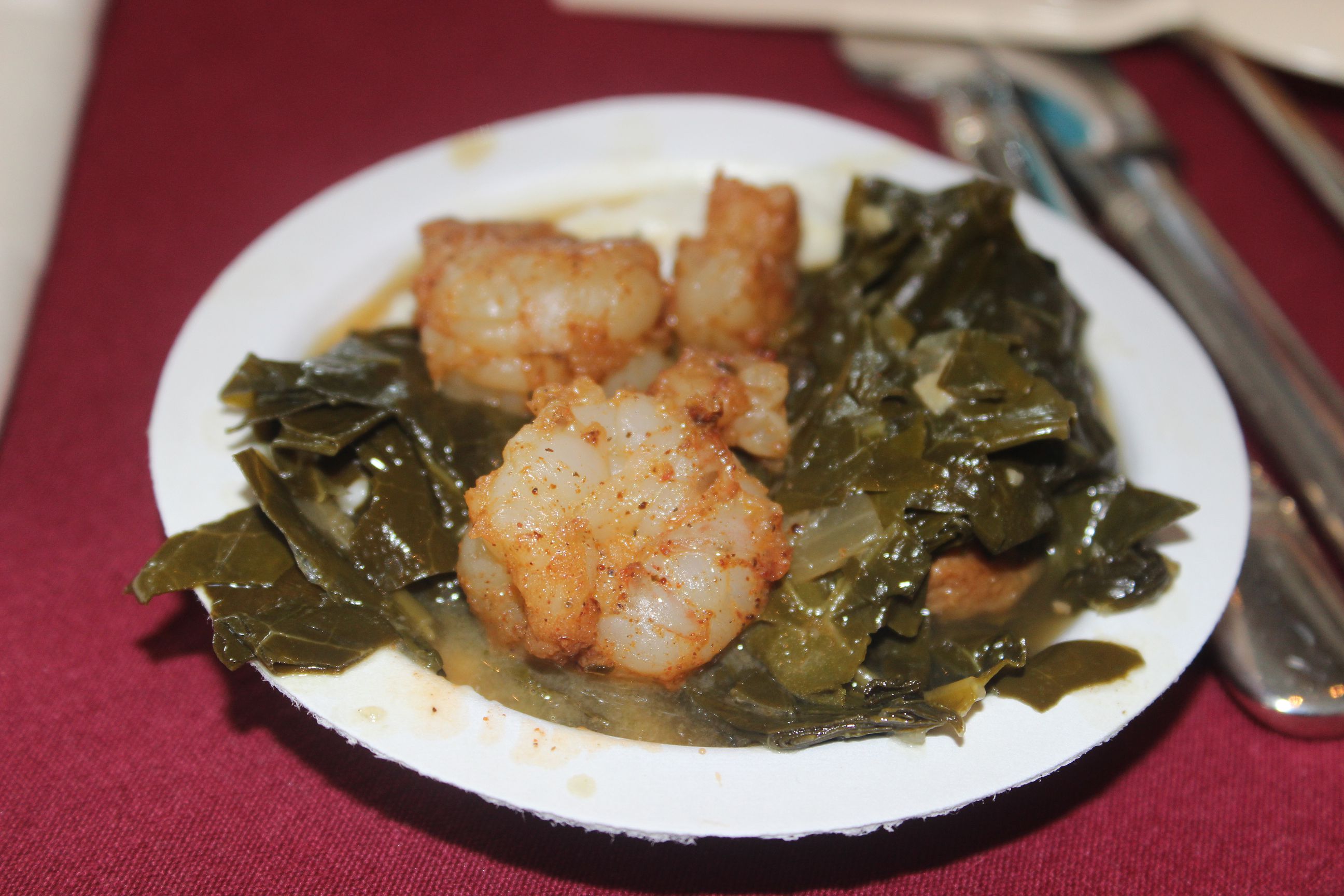 The Peacock: "Smoked Mackerel"

Chopped Best Bloody Mary Entrants

EFFEN Vodka: "EFFEN Vodka Bloody Mary" & "A Bloody EFFEN Vodka Treat"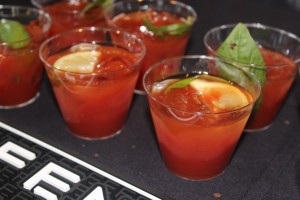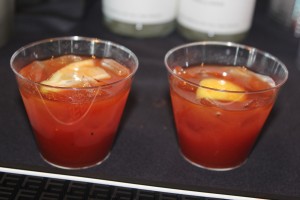 Pinnacle Vodka: "Pinnacle Original Vodka Sunday Funday Bloody Mary" & "Pinnacle Original Vodka Bloody Mary"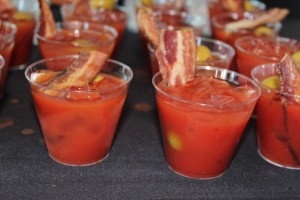 Menage a Trois Vodka: "California's Coolest" & "Gotham's Greatest"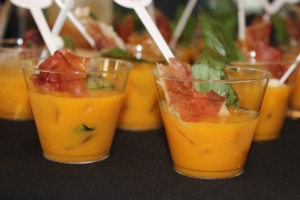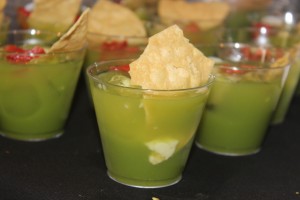 Death's Door Spirits: "Intensely Bloody Mary" & "Eason's Nawlins Style Bloody Mary"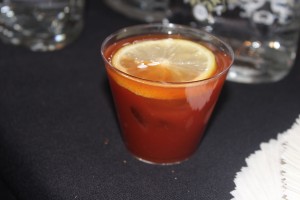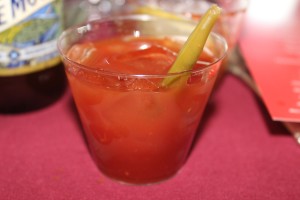 Twenty Grand Vodka: "Mong Kok Mary"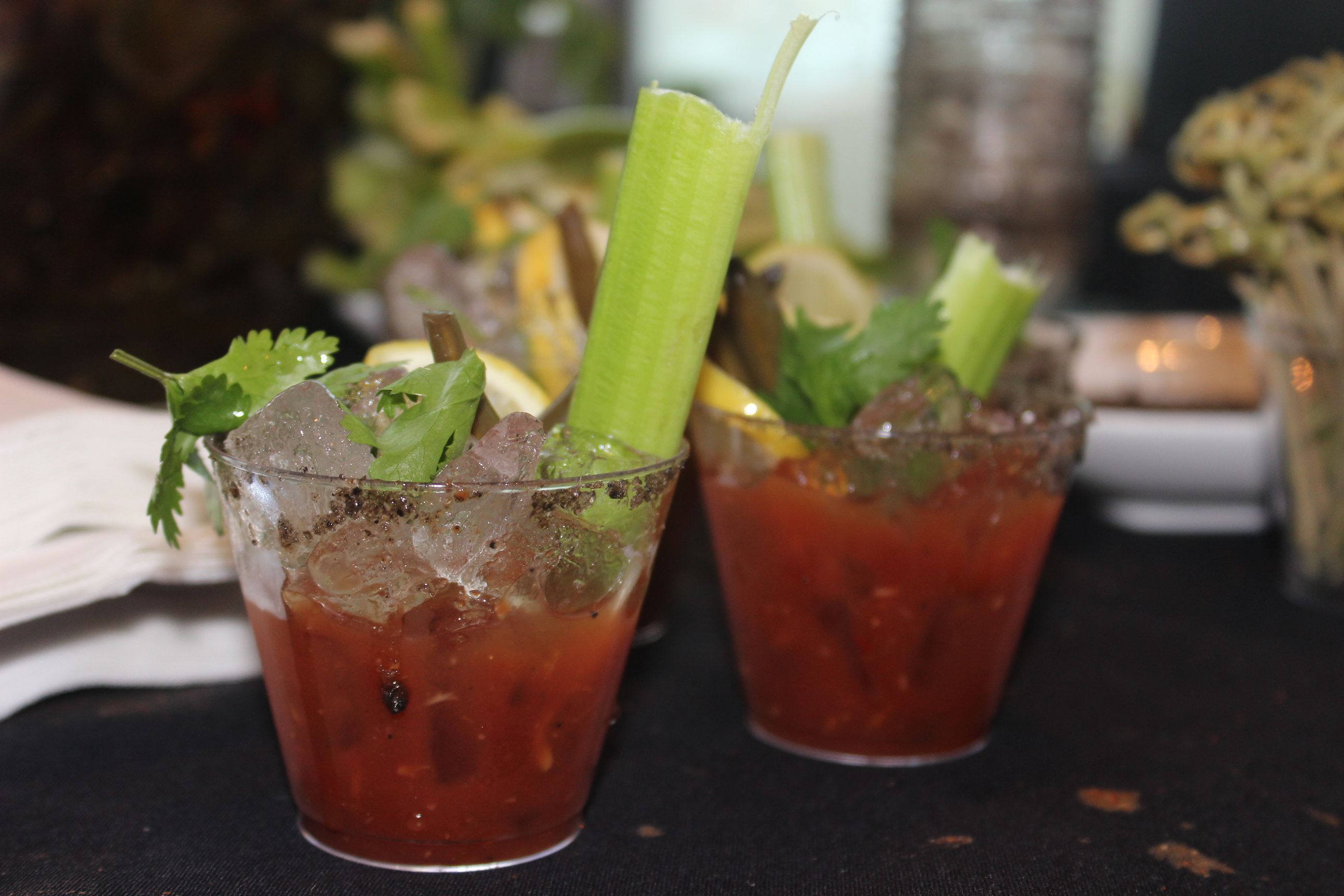 Absolut Vodka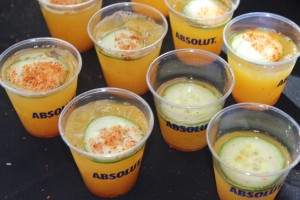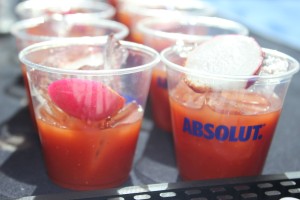 Related Articles
Share
About Author
(0) Readers Comments