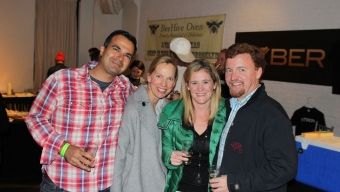 (Check out our coverage from last year's Five Boro Craft Beer Fest Here)
Near the top of any list of New York City's best warm weather drinking spots, Long Island City's Studio Square is routinely mentioned. With the onset of spring weather and warmer temperatures, the doors and windows were open wide on Friday night in celebration of locally produced craft beers. The Five Boro Craft Beer Fest made a triumphant return to the Queens biergarten and event space for its second annual affair bringing out more than 100 beers and more than four dozen breweries along for the ride.
The four hour fiesta kicked off at 7pm as guests filed through the second level corridor space grabbing a tasting glass and a commemorative bottle opener on their way into the fray. The setting fittingly overlooked Studio Square's massive outdoor patio, replete with massive screens showcasing the night's best sporting events. Throughout the evening, guests would be treated to musical performances courtesy of the returning Stolen Rhodes and a band of teenagers called Lions on the Moon, who would open the evening and serve to wow the entire audience with an impressive array of talents for a group of four youngsters. As the guitar riffs blared in the background, attendees clamored over some of the more delicious pours of local brews being served around the sizable space.
Other Half Brewing Co. is a rapidly growing local beermaker out of Brooklyn whose diminutive but fun brewery we've visited before and had been impressed by. Pouring their "Greenbacks" American style IPA, the heavily hopped brew was loaded with a multitude of different fruity flavors in subtle enough fashion to be noticeable without overwhelming. Pleasantly citrusy, the orange colored pour is an ideal beer to sip in warmer weather with its complex flavor profile. We similarly were surprised by Big Alice Brewing's sensational "Jalapeno Rye," with a strong pepper aroma that leads to a rich, creamy finish- perfectly refreshing and deliciously flavorful at once.
With a boozy-base it was time to grab some of the eats being offered, strategically placed in each of the room's four corners. First, John Brown's Smokehouse delivered a savory "Pastrami Sandwich" that paired excellently with many of the hearty beers that we slugged down. A thick pink hunk of generously proportioned pastrami was served with a slice of Swiss cheese, a tangy helping of kraut and a dollop of creamy sauce, yielding a terrific combination of tasty flavors. Washed down by repeated pours of Brooklyn Brewery's crisp "Sorachi Ace" and Rockaway Brewing Company's malty "Original ESB," we were tempted to return for thirds before thinking better of the idea. The same can't be said for Takumi Tacos' outstanding taco trio, the finest of which was their marvelous "Spicy Tuna." Loaded with a rich orange drizzle, sesame seeds and crunchy radish, the crispy shell exploded with each flavorful bite and the remaining sauce loaded tray proved pivotal for dousing the helping of tortilla chips that joined each memorable serving.
After grabbing some additional bites from Bite Size Kitchen and BeeHive Oven, we resumed tasting some of the evening's tasty beers. From first time tries like Sixpoint's "Jammer" and Two Roads' fruit-forward "Road Jam" to perennial favorites like Downeast Cider House's unbeatable "Original Cider" and Coney Island's "Mermaid Pilsner," there was no shortage of different styles and varieties to enjoy. Though the list of breweries technically expanded beyond New York for this year's festival, it's hard to take umbrage with a greater number of different beers being offered regardless of their geography. It was certainly great though to see such fine local breweries represented as Bronx Brewery, Queens Brewery, Radiant Pig, Greenpoint Beer and Ale Company, Singlecut Beersmiths and Braven Brewing Company were all well represented at this year's event. There was no waiting for beer or food, no shortage of live music and nothing to stop us from returning to next year's Five Boro Beer Fest, to celebrate some of the best craft beers being produced in areas all around our city and state.
- Dave Gendelson
Food Photos from the 2nd Annual Five Boro Craft Beer Fest
John Brown Smokehouse: "Pastrami Sandwich"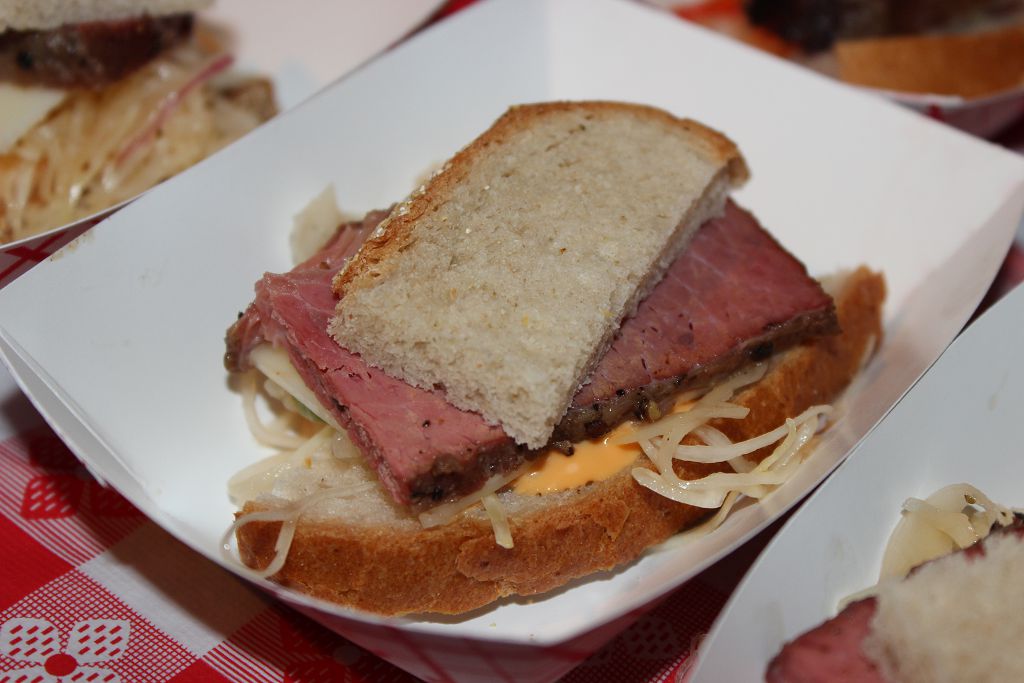 Takumi Taco: "Spicy Tuna," "Short Rib" & "Veggie Tacos"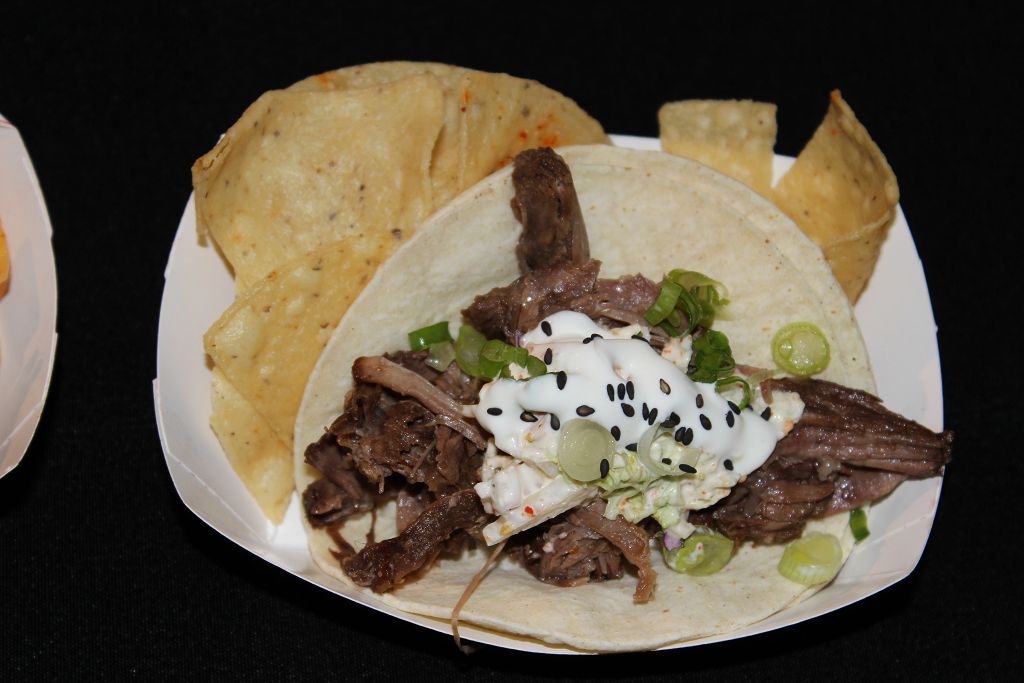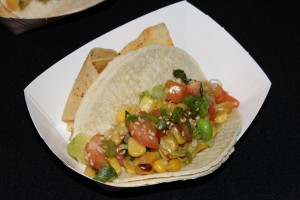 BeeHive Oven: "Fried Chicken Biscuit" & "Pimento Cheese"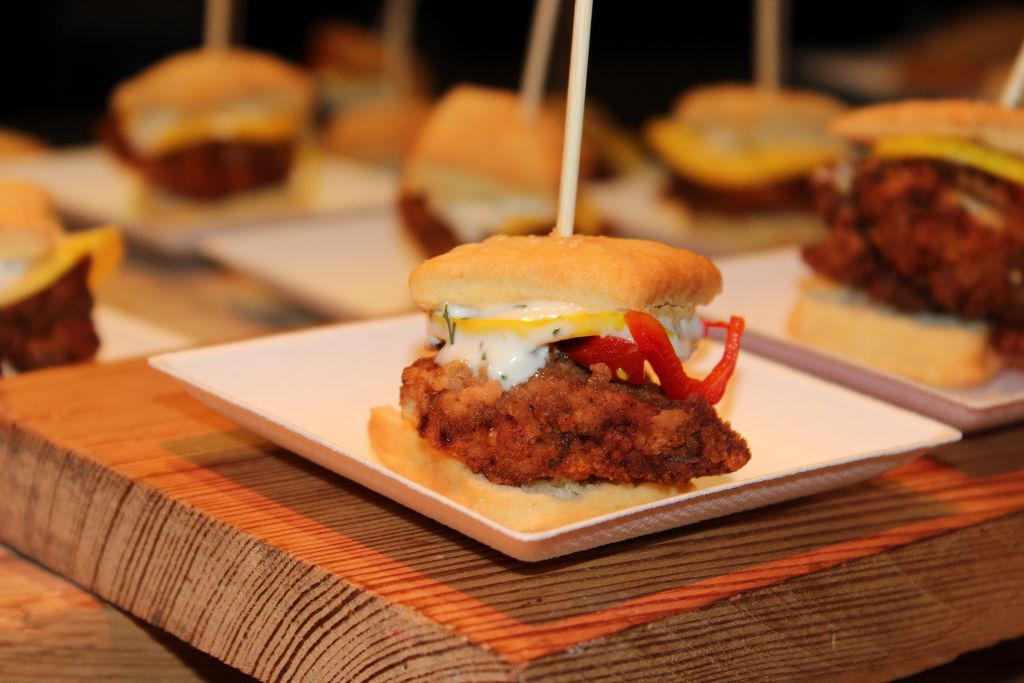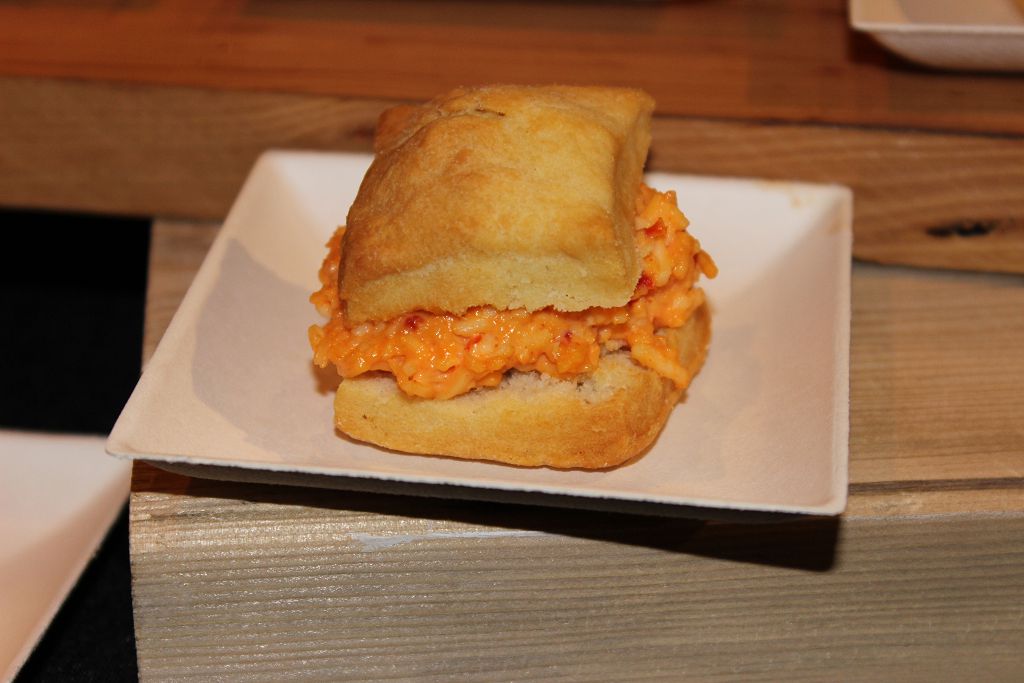 Bite Size Kitchen: "Chicken" & "Pork Belly Sticky Buns"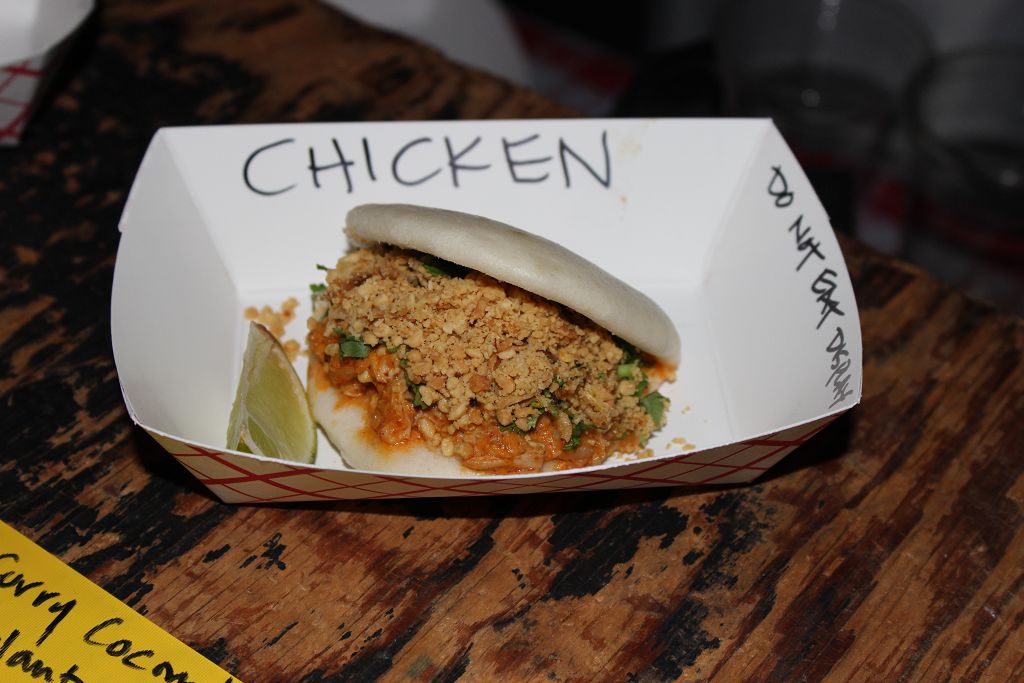 Related Articles
Share
About Author
(0) Readers Comments