Check out our coverage from last year's festivities here.
On a weekend afternoon that would see the Mets in the Bronx to play their cross-town rivals the Yankees, some 9,000 locals traveled to Citi Field on a brisk sunny afternoon for a newly founded and passionately celebrated festival. The 2015 Bacon and Beer Classic would overtake nearly all of the first and second level corridors inside the massive and picturesque baseball stadium for two huge sessions on Saturday. Welcoming in the many guests in attendance would be more than forty different restaurant and food vendors joined by more than fifty breweries, each doling out delicious and distinctive tastes to patrons that were anxiously anticipating the spring time weather just as much as their next mouthwatering bite of savory swine.
Armed with a ceramic tasting glass that resembled a red solo cup, guests quickly filled up the previously spacious setup oftentimes log-jamming the passage from station to station. But to their credit, most folks remained patient- swigging down three ounce pours of beer one after another does tend to relax you a bit. Most often, the waits were minimal and not unreasonable- that is until word began to spread about a particularly special offering. One such delicacy was crafted by the team at Pig Guy NYC. Held together by a thin wooden sphere, a lacquered up slab of thick cut, maple draped "Bacon S'mores" would await a sea of onlooking guests, watching in envy as attendees plucked their chocolate covered strip from its foil wrapping and tore into it unapologetically. Similarly lengthy lines would await meat lovers for Bareburger's "Bacon and Blue Cheese Sliders" and at Tres Carnes' mezzanine level stand, which proved to be among the day's most popular stops.
There was plenty of other delicious fare to indulge upon instead of spending the day waiting in line. Bacony offerings from BarBacon (go figure), Strip House, Two Boots and Route 66 Smokehouse were especially delicious though Schweid and Sons' intensely flavorful "Bacon Cheeseburger" proved to be amongst our favorites of the day. Topped with traditional yellow American cheese and saturated caramelized onions, the burger patty was cooked to a perfect medium rare between two fluffy halves of its brioche bun. With a nice food base now fully set in, it was time to really explore what the many breweries had to offer.
Fortunately our VIP access offered up a bit of a reprieve as the day wore on and we enjoyed a stroll around the center field warning track and a comfortable seat inside of the Mets home dugout while we sipped on refreshing pours from Great South Bay Brewery and Flying Dog Brewery, each of whom unleashed some contrasting tastes of "Blood Orange" beer on our gradually dulling palates. Flying Dog's marriage of citrus and hops paired admirably with their "Bloodline Blood Orange IPA," though the orange flavors were slightly more subtle than Great South Bay's pour. Smuttynose Brewing Company meanwhile served up a really nice white hoppy beer that offered a floral zesty aroma before its golden colored pour. The "Hayseed" was a first time taste for us- a nice earthy taste that was light and refreshing before finishing slightly dry. But it was appropriately tasty while we downed glass after glass in the sunshine on the field.
Other standouts like North Coast Brewing Co.'s fantastic "Scrimshaw Pilsner," Abita Brewing Co.'s fruit-forward "Strawberry Harvest Lager" and Roscoe NY Beer Co.'s "Trout Town Rainbow Red Ale" each made an impact on us because, quite frankly we remember having really enjoyed them some days after the event. The sheer number of different beers being offered can be a bit overwhelming but that's what makes attending festivities like The 2015 Bacon and Beer Classic such a fun experience. Whether you posed for a funny photo, got interviewed on the jumbo-tron, took batting practice in right field or stuffed yourselves to the gills with pork and beer, there was plenty to keep all 9,000 of us entertained on Saturday in Queens- all inside of the friendly confines of the home of our New York Mets.
- Jane Van Arsdale
Food Highlights from "Bacon & Beer Classic 2015″

Black Tree: "Bacon Butter Scrupdiddlyuptious"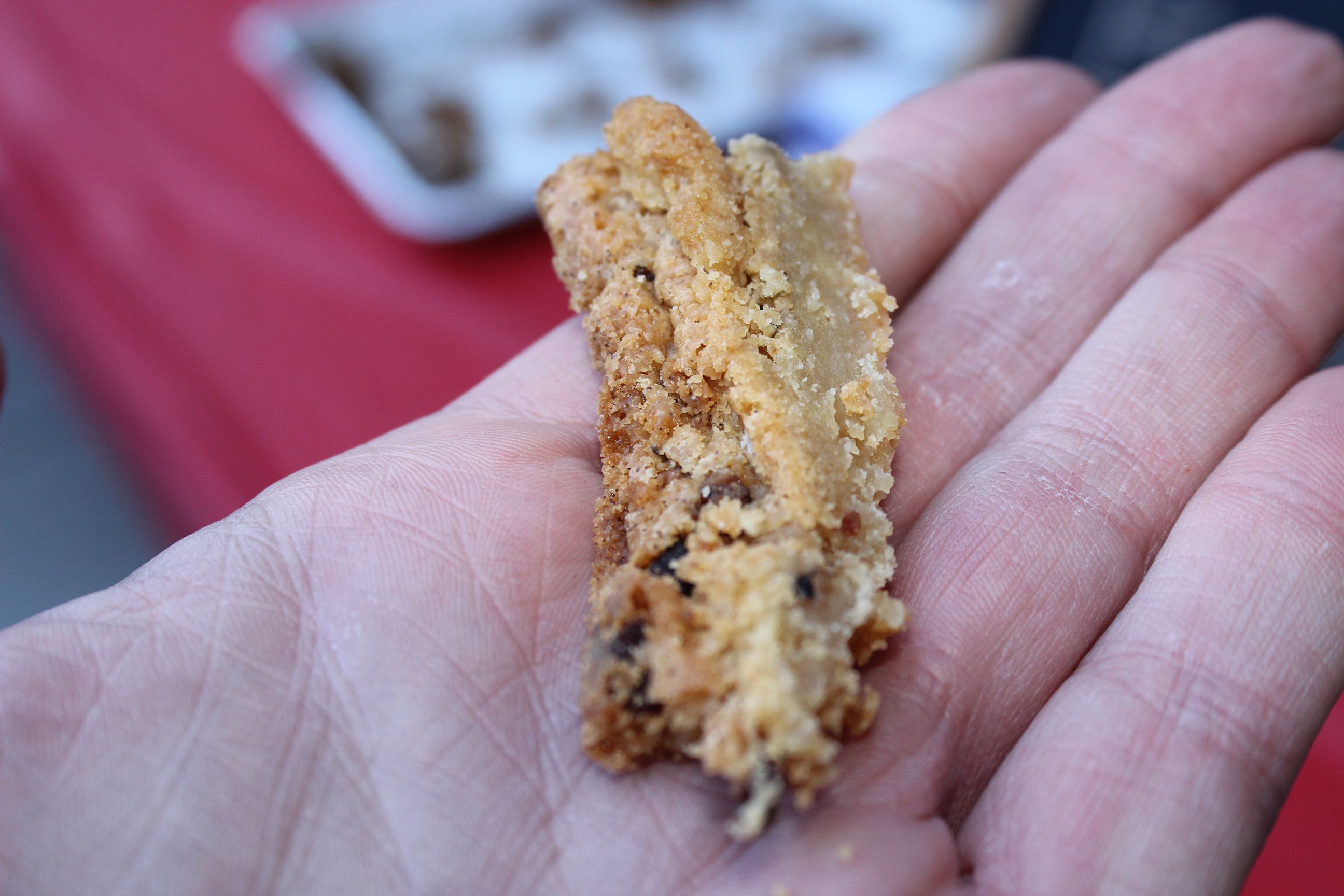 Sweet Dreams: "Donuts for Grown Ups- Bacon Bit Minis"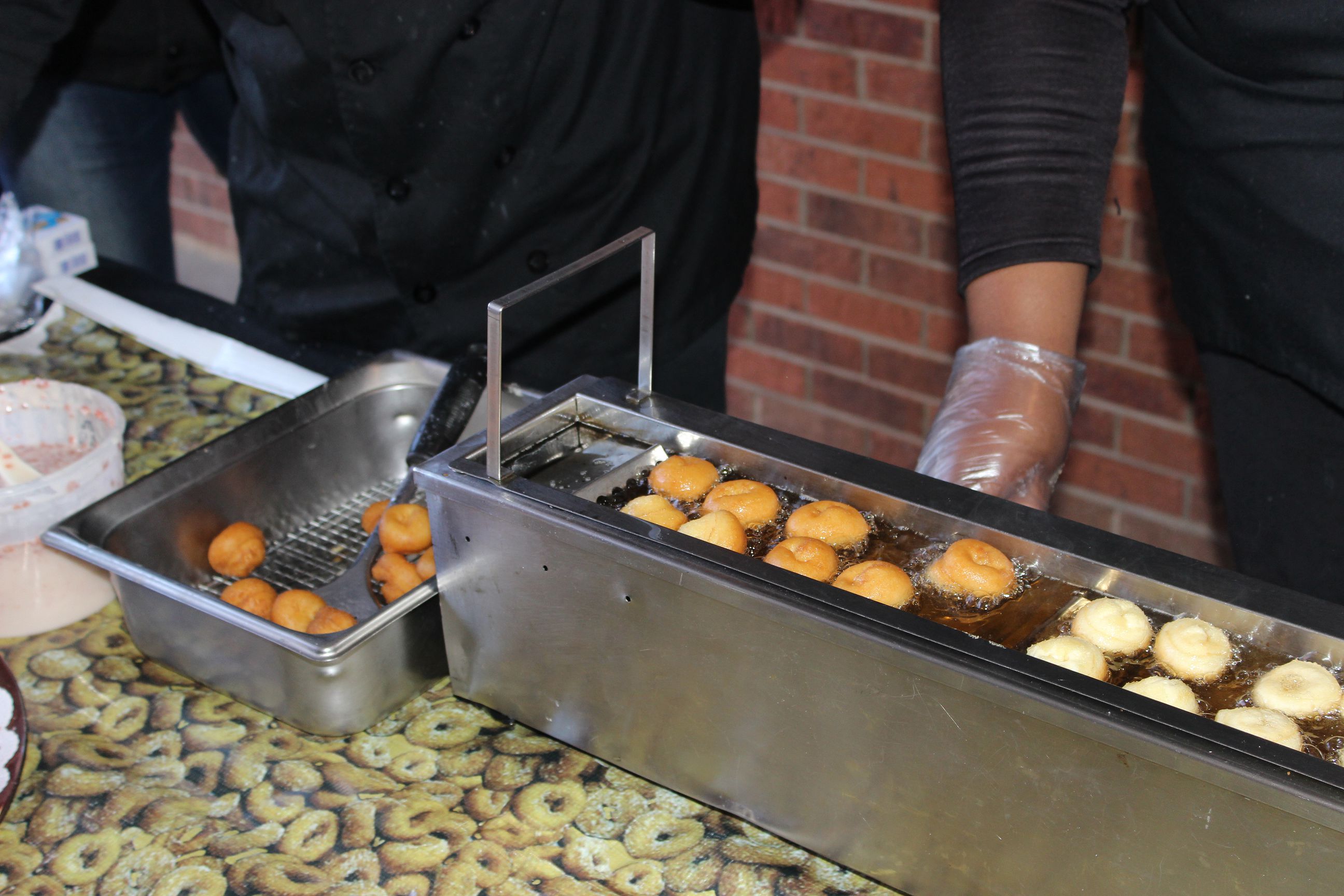 Pig Guy NYC:  "Chocolate Covered Maple Bacon"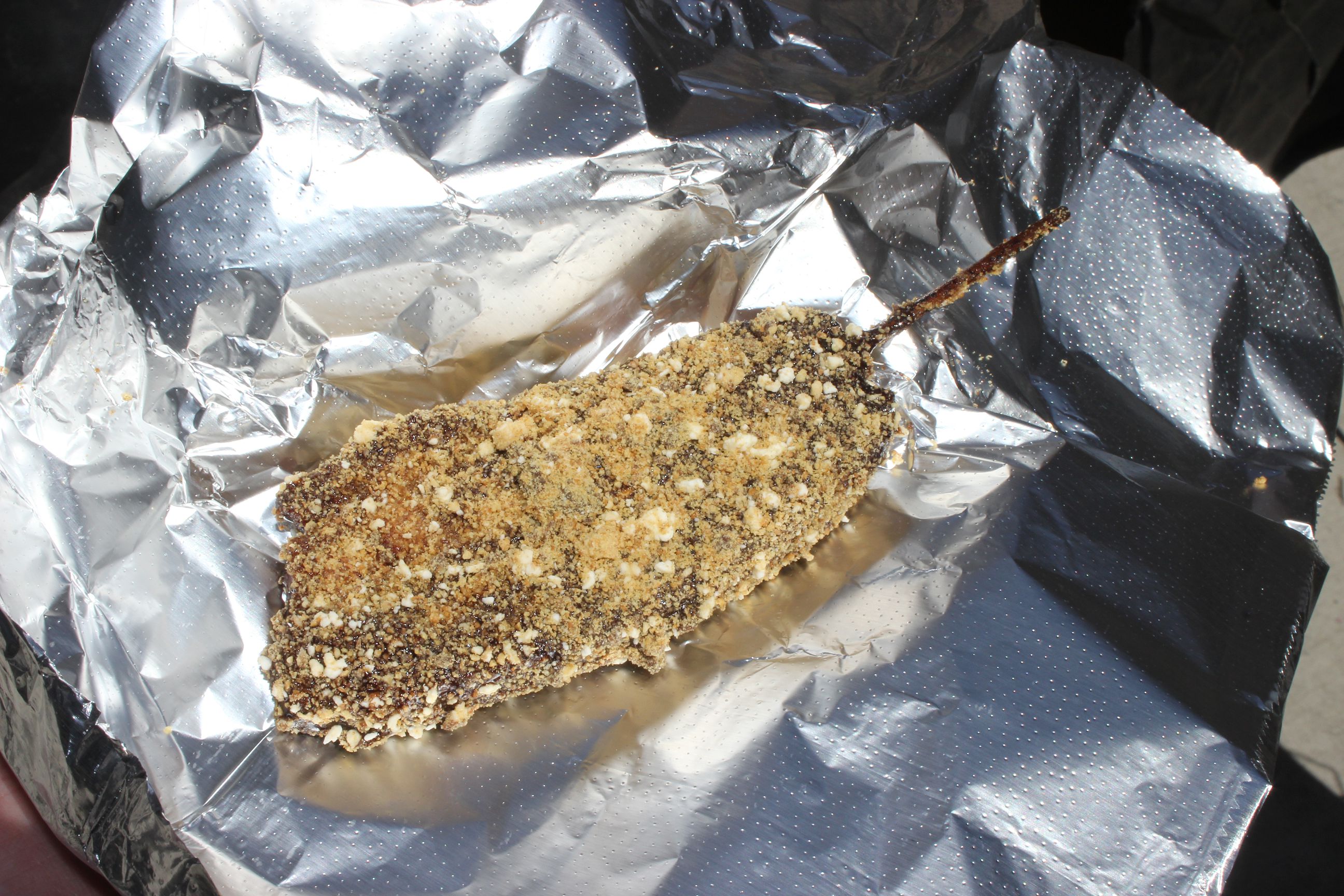 Schweid and Sons: "Bacon Cheeseburger with Caramelized Onions"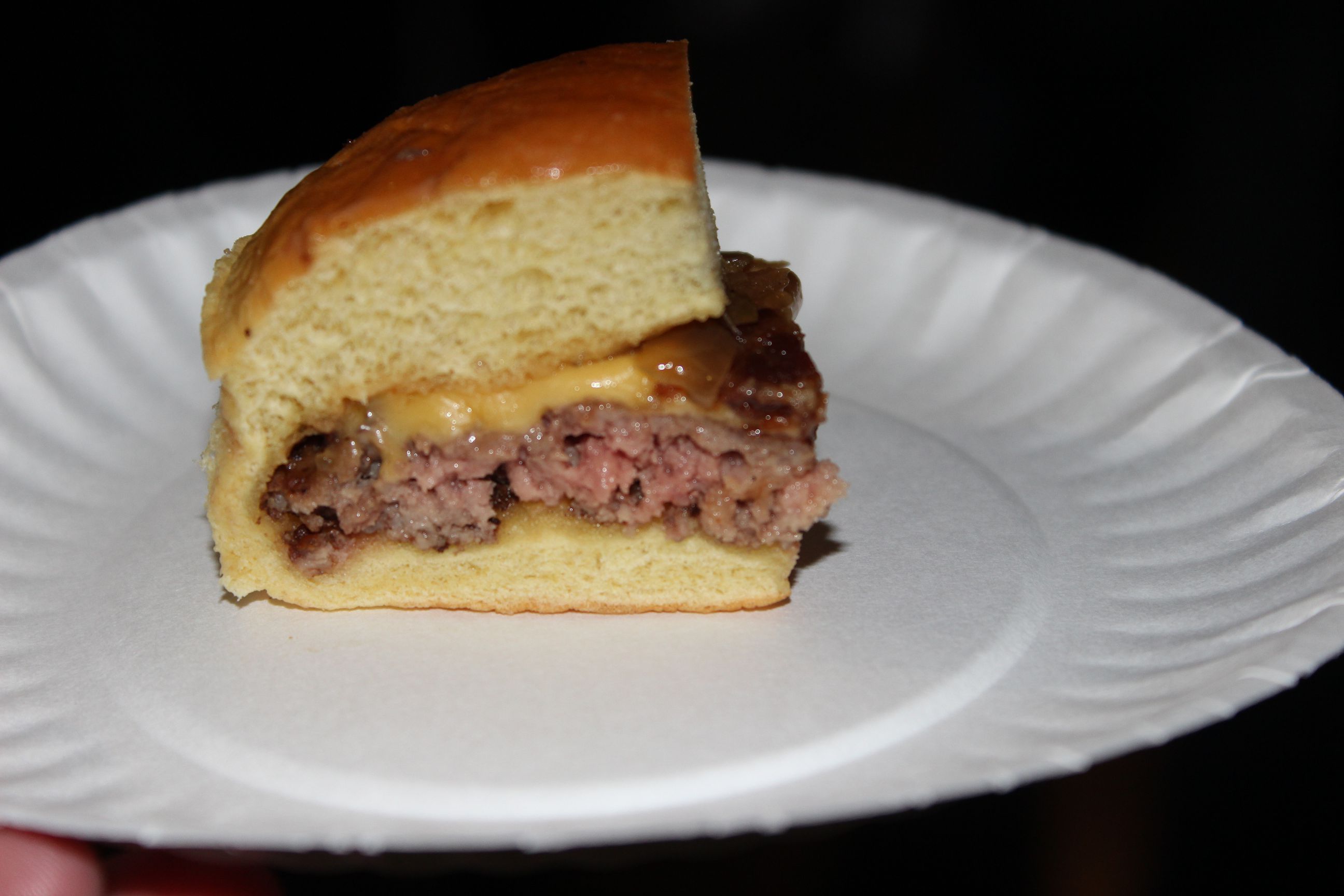 Strip House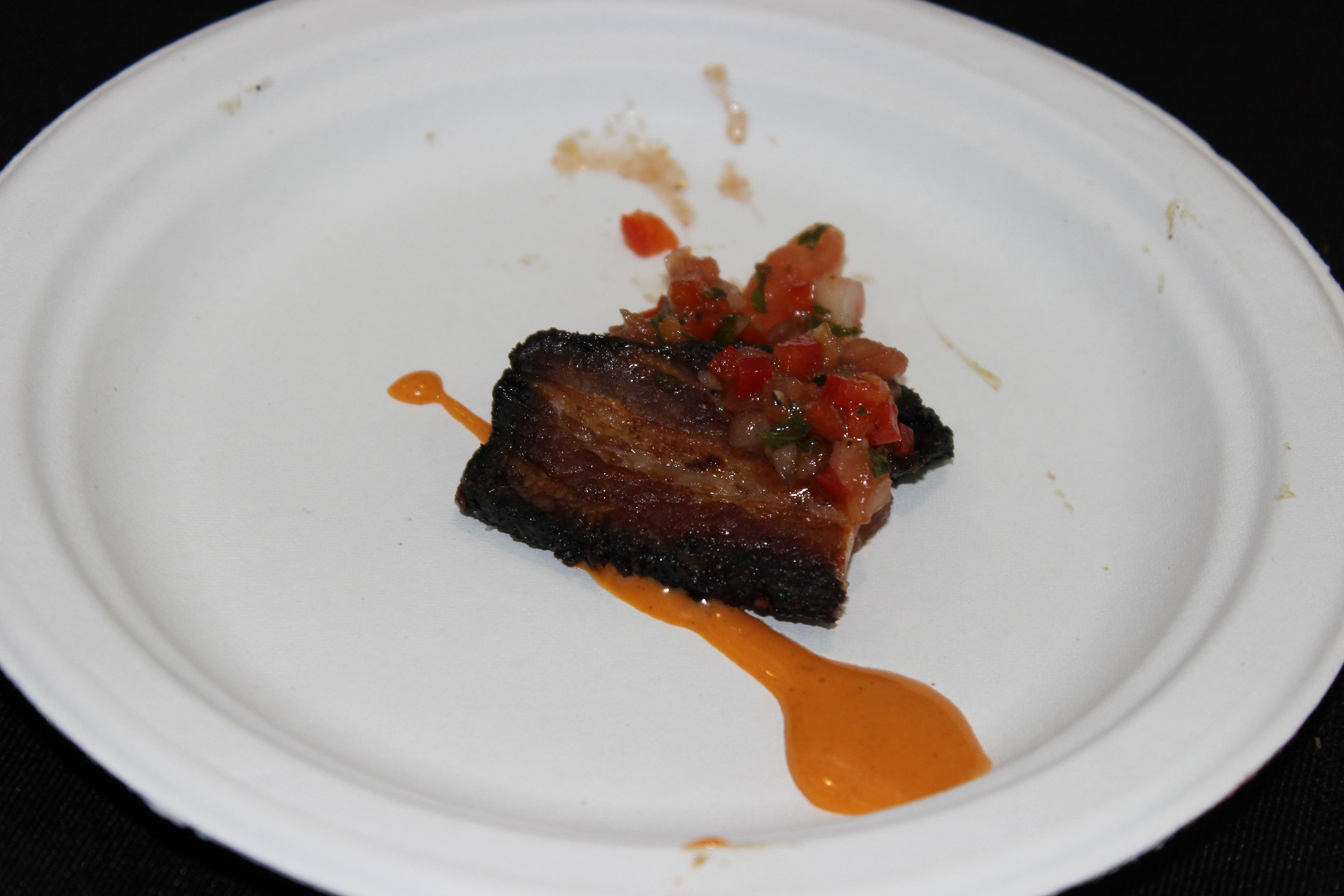 Bareburger: "Bacon Blue Cheese Slider"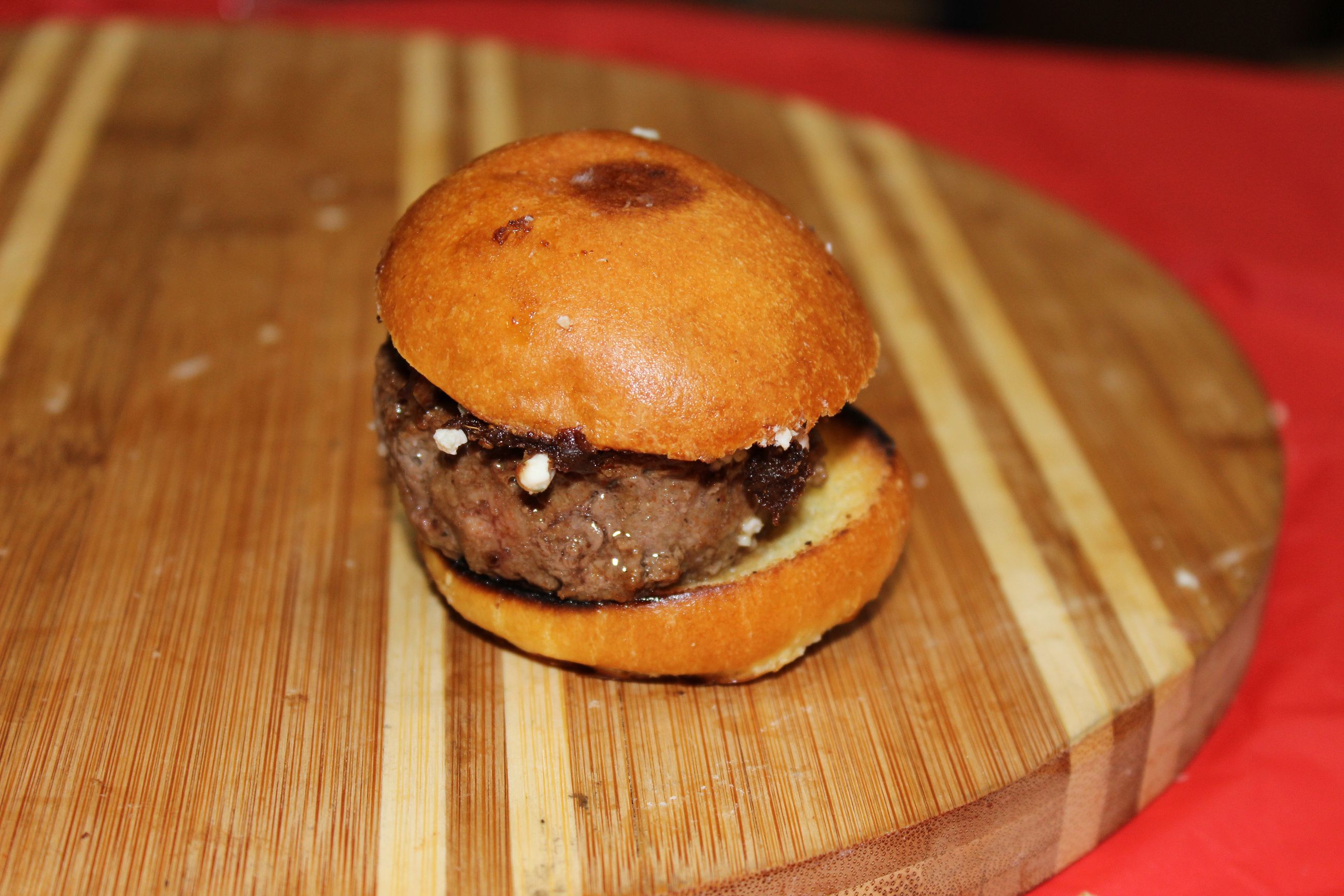 Blind Tiger Ale House: "Bacon Cauliflower Chowder"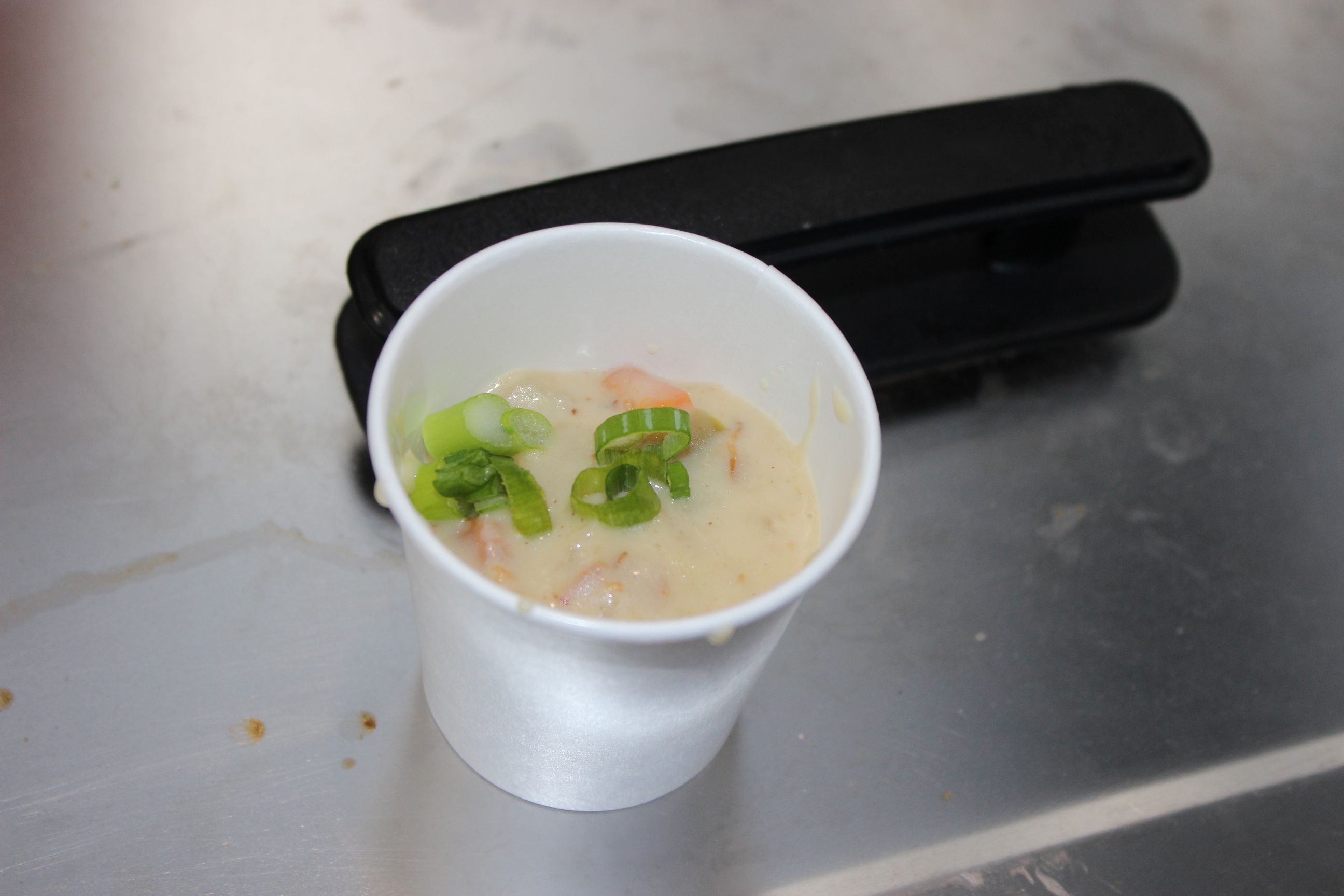 BarBacon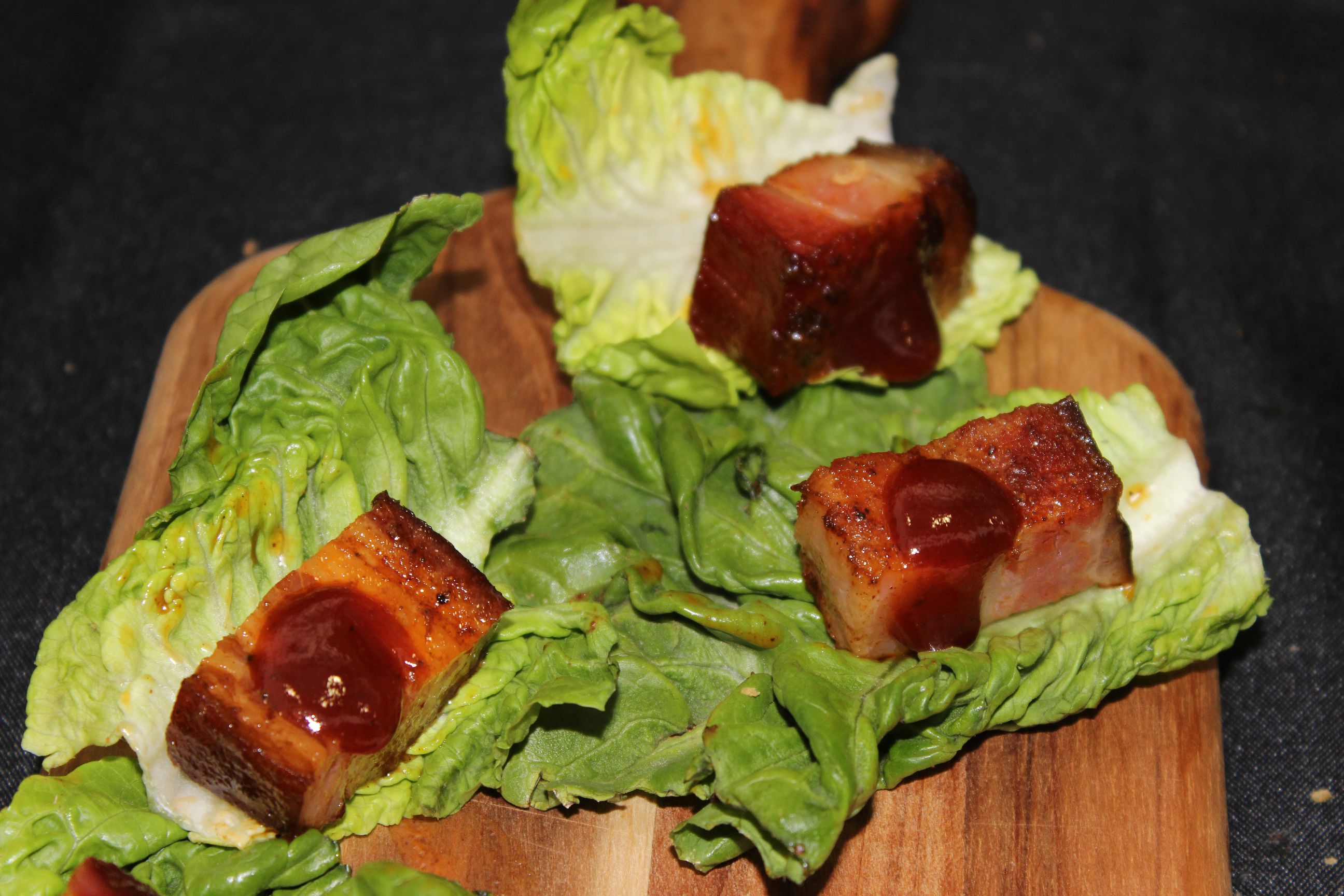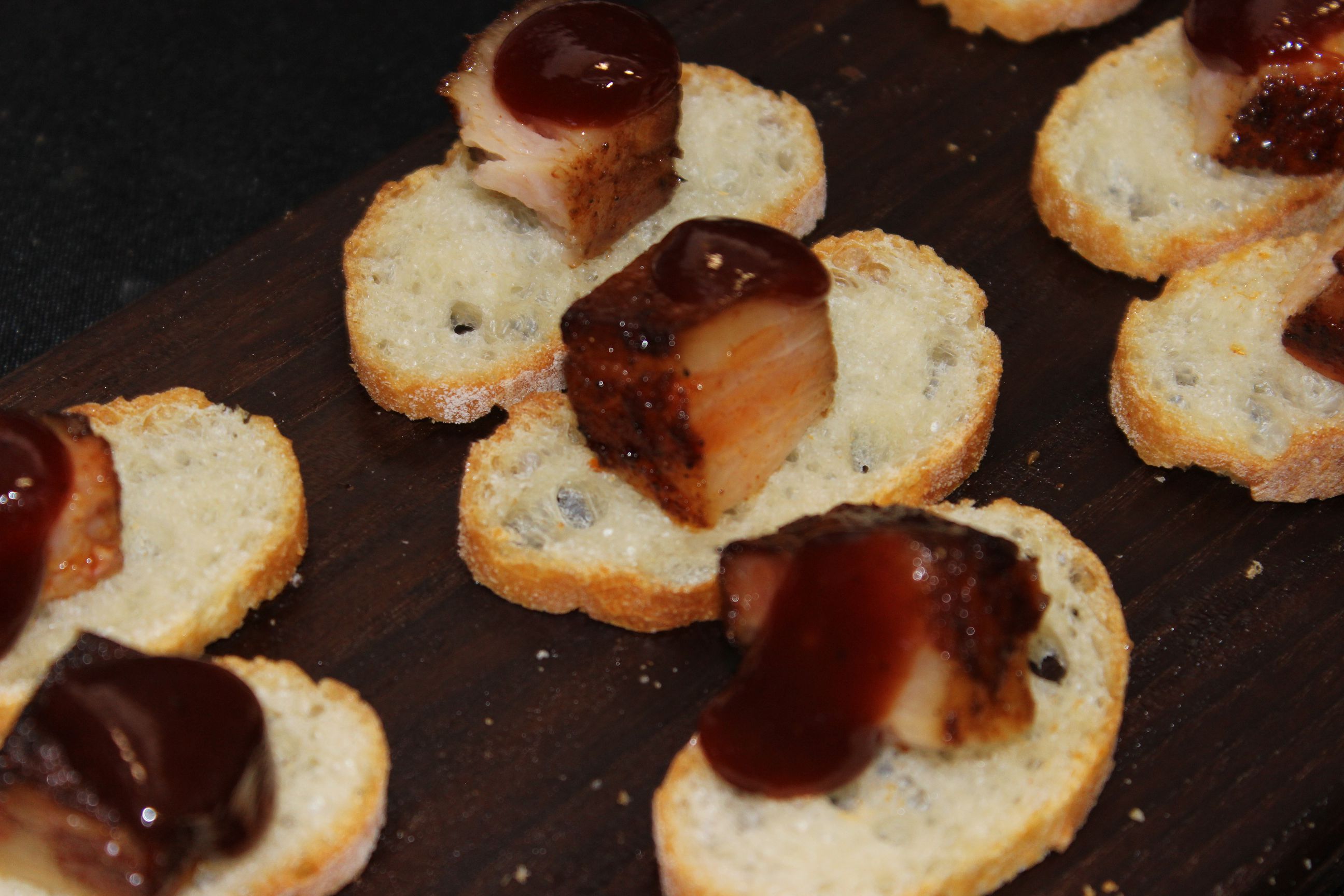 Angus Club Steakhouse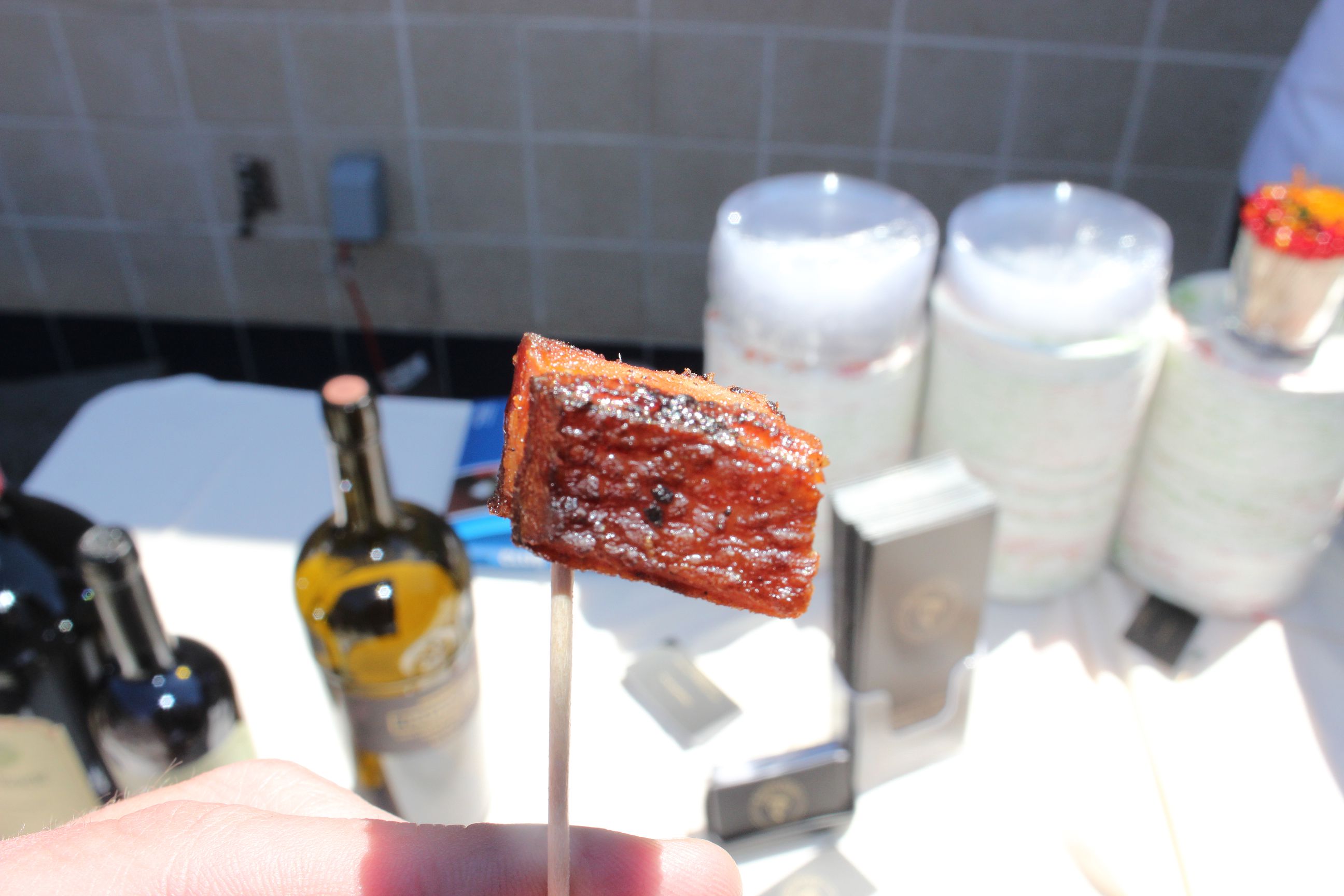 Related Articles
Share
About Author
(0) Readers Comments