Whether your preference is more mild and traditional or whacky and topped with an inventive garnish, what makes the Bloody Mary such a popular cocktail is its ability to be prepared so drastically different depending on the perspective of its creator. With that in mind, nearly a dozen bars and restaurants representing every Brooklyn neighborhood would converge in Sunset Park on Sunday afternoon, each vying for the title of the borough's finest. Armed with their different mixes of tomato juice and an array of other ingredients, The Bloody Mary Festival would deliciously crown Brooklyn's Best Bloody Mary of 2015 with hundreds of expert drinkers on hand to cast their votes for the "People's Choice Award."
The open warehouse space of Industry City proved pivotal as guests filing into the venue filled the place up almost immediately, despite having more than 20,000 square feet at its disposal. Lines began forming for some of the more sought after drinks, an understandable consequence given the careful preparation that goes into each hand crafted cocktail. In the meantime, there was plenty of activity to keep guests entertained between each tasting. Live music by six piece band The Afro-Latineers kept spirits high throughout the festive three hour frenzy, with many guests in attendance pausing to strike a pose at the step-and-repeat carpet that welcomed them inside the space. With poker chips to cast our votes in hand, we headed out to begin tasting some of the delicious concoctions being poured around the room, anxiously anticipating what each purveyor would serve as their entry for the competition.
Blown away early on, we indulged in repeat pours of Pok Pok NY's "Pok Pok Bloody Mary." Littered with a cavalcade of Thai ingredients and spices, the mixure of sweet soy sauce, curry paste and chiles yielded an unparalleled and inventive taste profile, enriching the tomato juice with otherworldly levels of deliciousness and a nice kick of spice on the back end. On the sweeter side, 2014 "Bloody Mary Winner," Lucky Luna of Greenpoint was serving up a Mexican chocolate infused Bloody, decadently enhanced by a housemade 'mole' and Worcestershire sauce to provide the savory style that we've come to expect from a Bloody Mary. Seasoned with salt, black pepper, horseradish and bitters, Lucky Luna's entry was hardly traditional, which allowed it to stand out because of its inventiveness.
In between pours of the eccentric (Char No. 4's was prepared with bourbon!) and the more conventional (Carroll Gardens' Travel Bar's "Travel Bar Bloody Mary" was among the most true to form that we sipped upon), we paused briefly for some complimentary cans of Perrier and to grab lunch on site, which was incredibly included in the affordable ticket price. Catered by Williamsburg's Delaney BBQ, guests were welcome to dive into either a "Pulled Pork" or "Brisket" sandwich, both of which were intensely flavorful and perfectly succulent, sided by a tray of cole slaw and potato chips for good measure.
Surprisingly, many of the remaining entrants veered away from using the more intricate garnishes that were so heavily leveraged back at the 2014 Festival- where the likes of cured meats, shrimps and vegetables were jutting out from just about every plastic serving cup. That said though, the afternoon's "People's Choice Winner" wound up being the exception to the rule as Cobble Hill's own Congress Bar whipped out the big guns with "The Pitted Queen." A single toothpick could barely contain the combination of a crunchy crostini, freshly cut cheese, beef jerky, a salty olive and a pickle and yet it was the bar's drink itself that deserved much of the credit. Utilizing briny olive and pickle juice to neutralize the combination of horseradish, tobasco and Worcestershire sauce, each Ketel One heavy pour was ideally balanced while still being definitively distinctive. Congress Bar routinely battled Catfish ("Voodoo Bloody Mary" with crab meat!) of Crown Heights for the day's longest line, and as such, the most anticipated cocktail would wind up being worth the minimal wait.
Other entrants like Prospect Heights' Bar 706, Greenpoint's Enid's and Bushwick's Cain's Tavern each left lasting impressions on the palates of the many excitable drinkers roaming around the space, but the collection of Judges on hand agreed with our expert analysis and Pok Pok NY was crowned the day's official winner. Although eleven worthwhile offerings competed for the supremacy of one crown, the atmosphere remained festive throughout 2015′s best weather day to date. And for three hours, all of the problems that plagued us before the afternoon began were drowned out by a touch of tomato juice, several ounces of vodka and a clever garnish here and there- all of which kept our focus exactly where it needed to be: finding Brooklyn's best crafted Bloody Mary.
- Dave Gendelson
Photos from The Bloody Mary Fest 2015

Travel Bar: "Travel Bar Bloody Mary"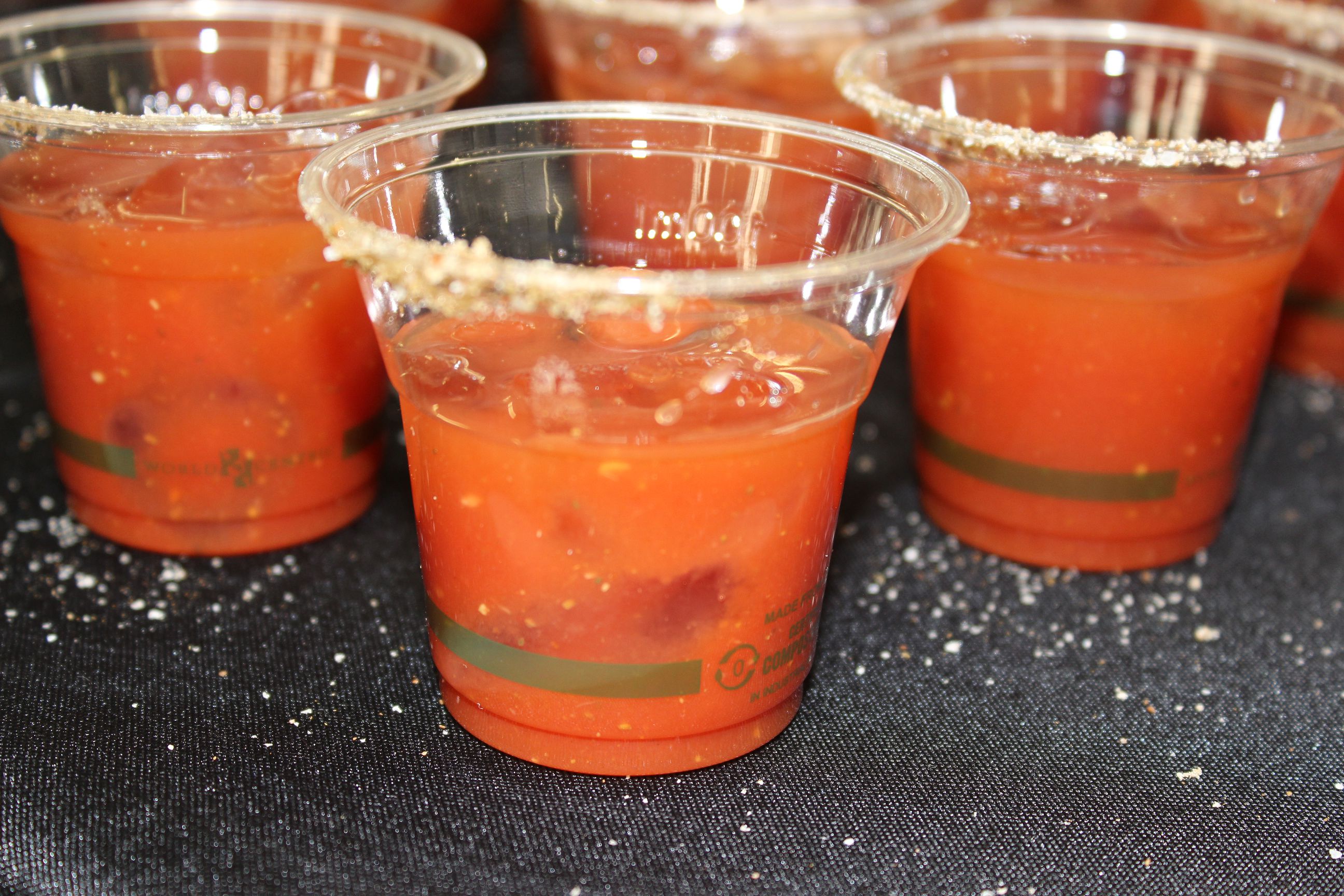 Pok Pok NY: "Pok Pok Bloody Mary"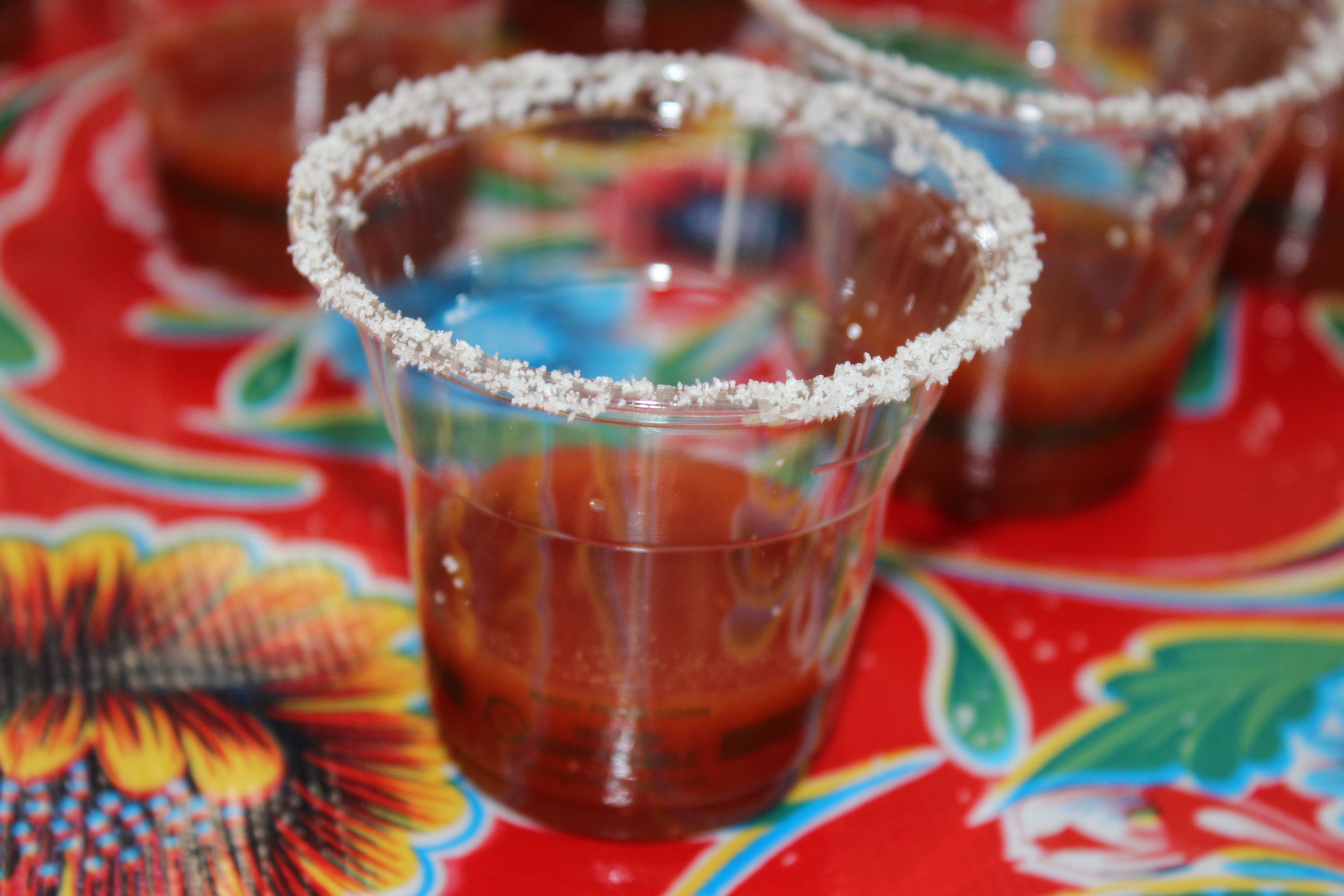 Mominette:Â  "Mominette Bloody Mary"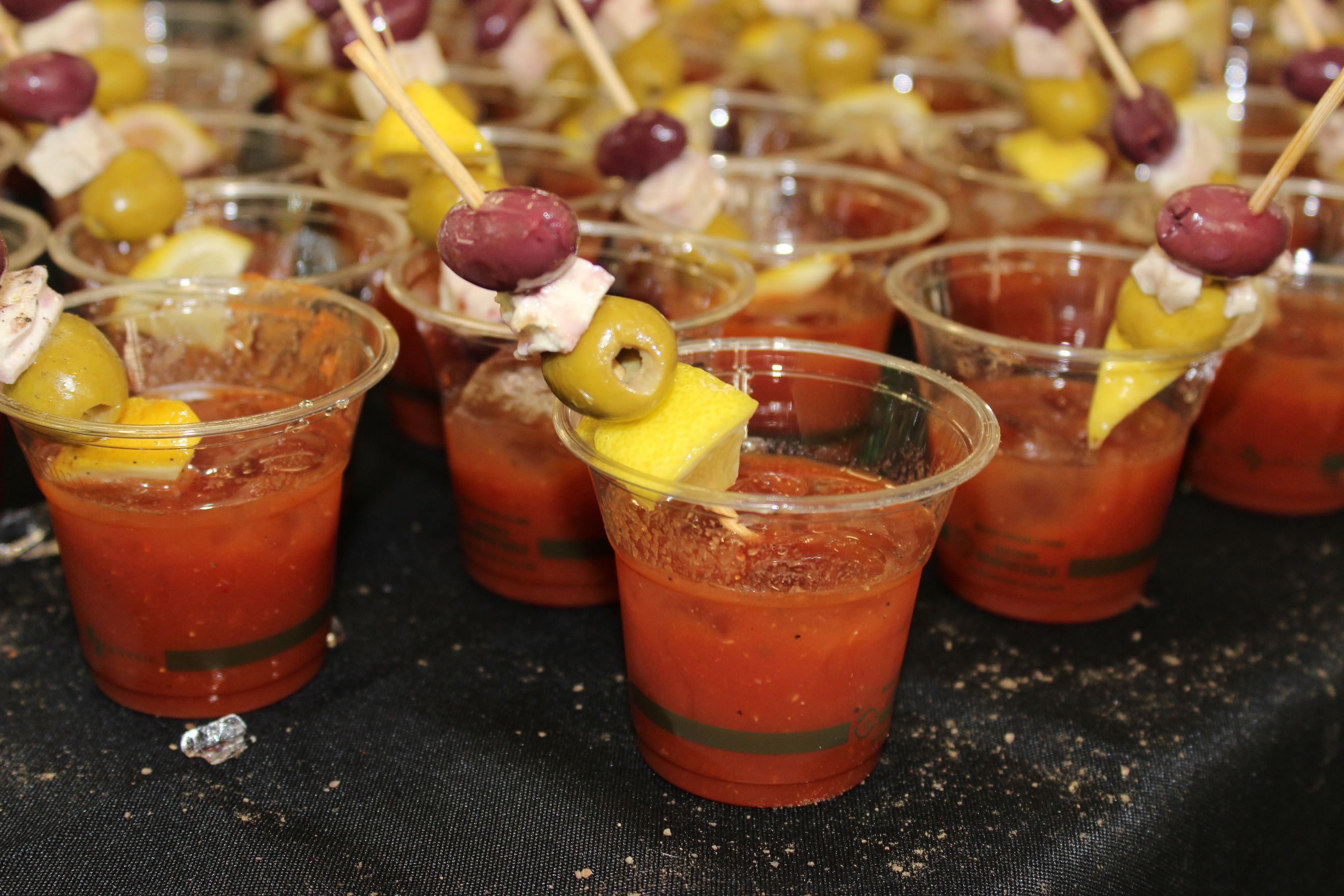 Lucky Luna

Enid's:"Enid's Bloody Mary"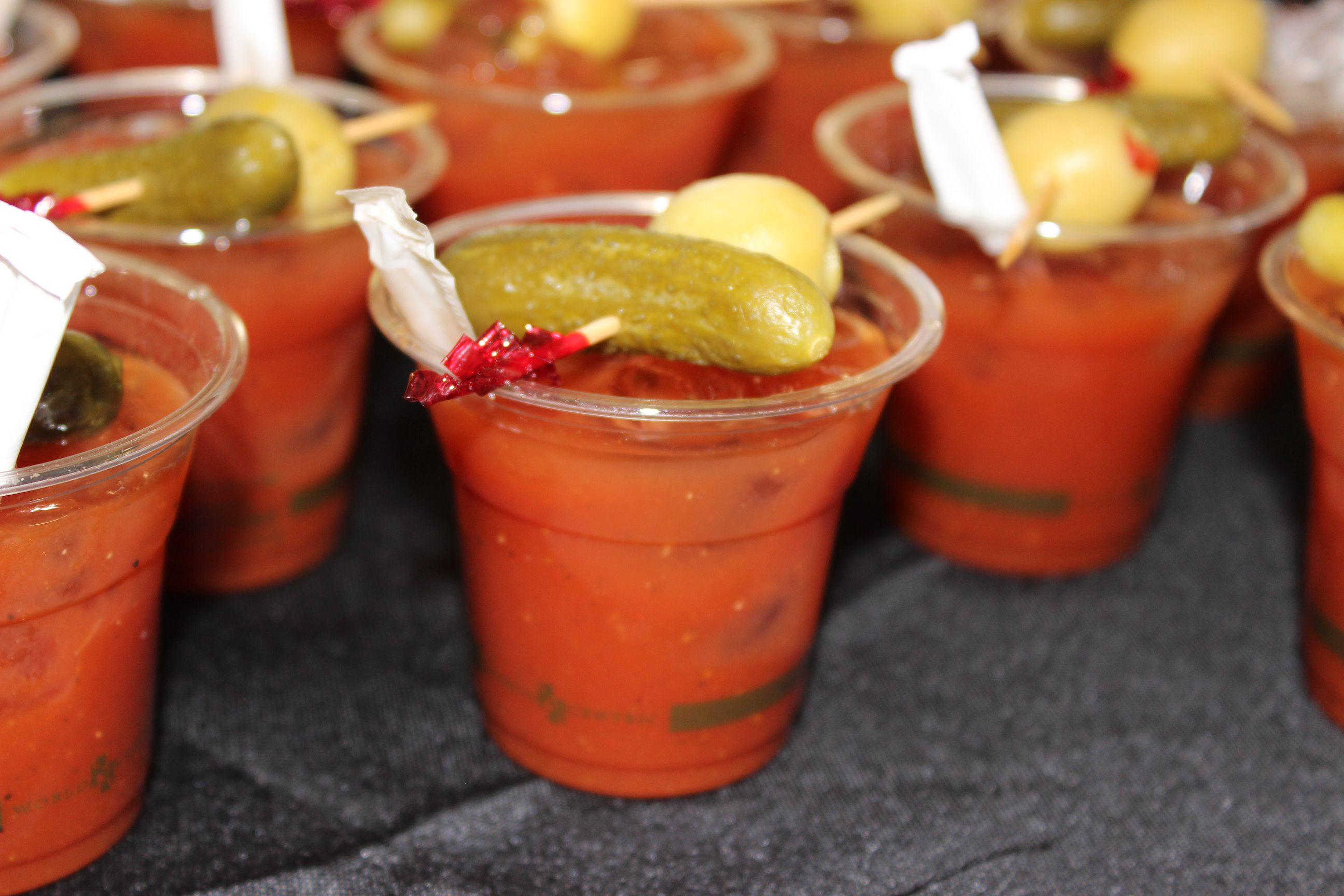 Char No. 4:Â "Chipotle Bourbon Bloody Mary"
Bar 706: "The Garcia"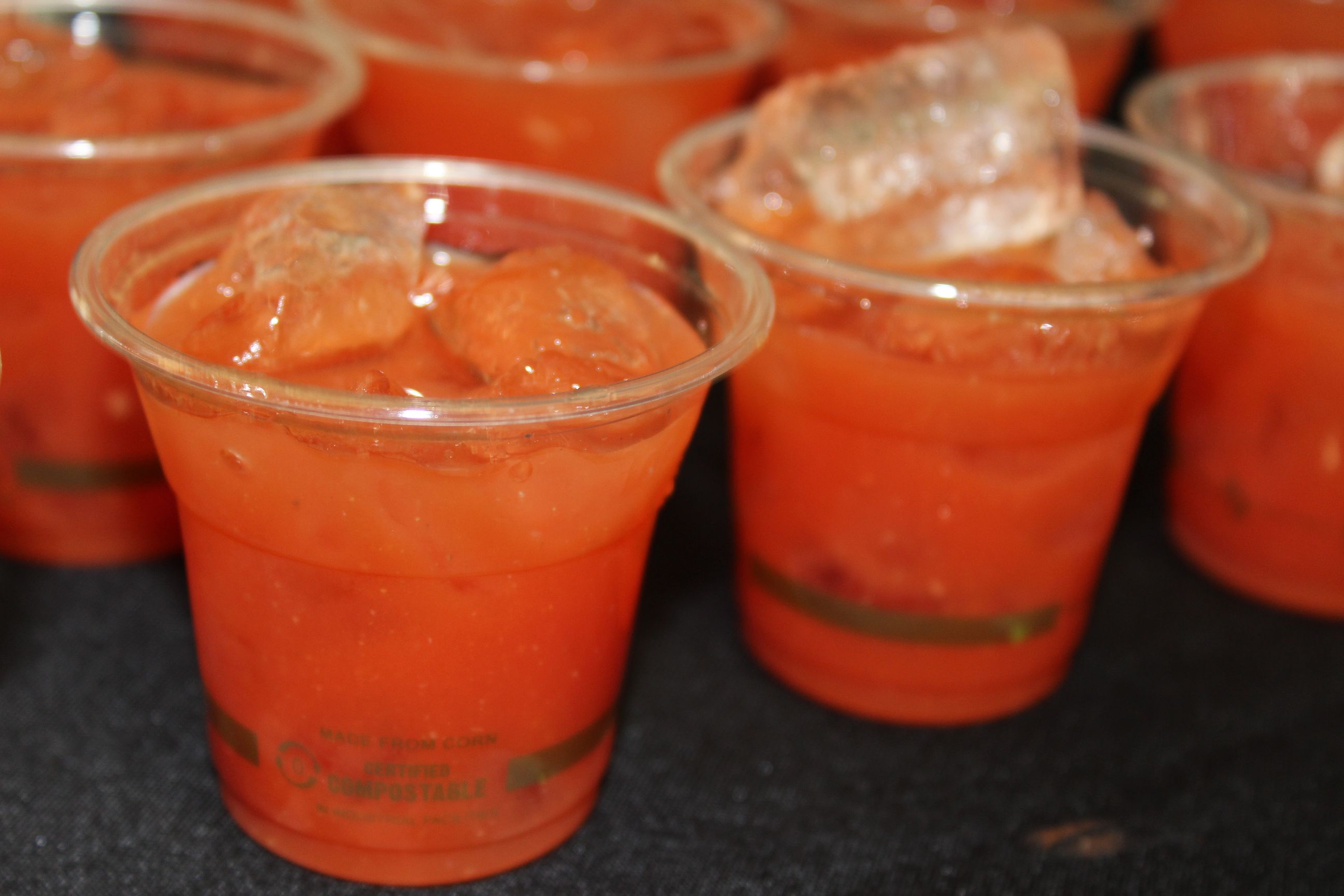 Cain's Tavern: "Cain's Bloody Mary"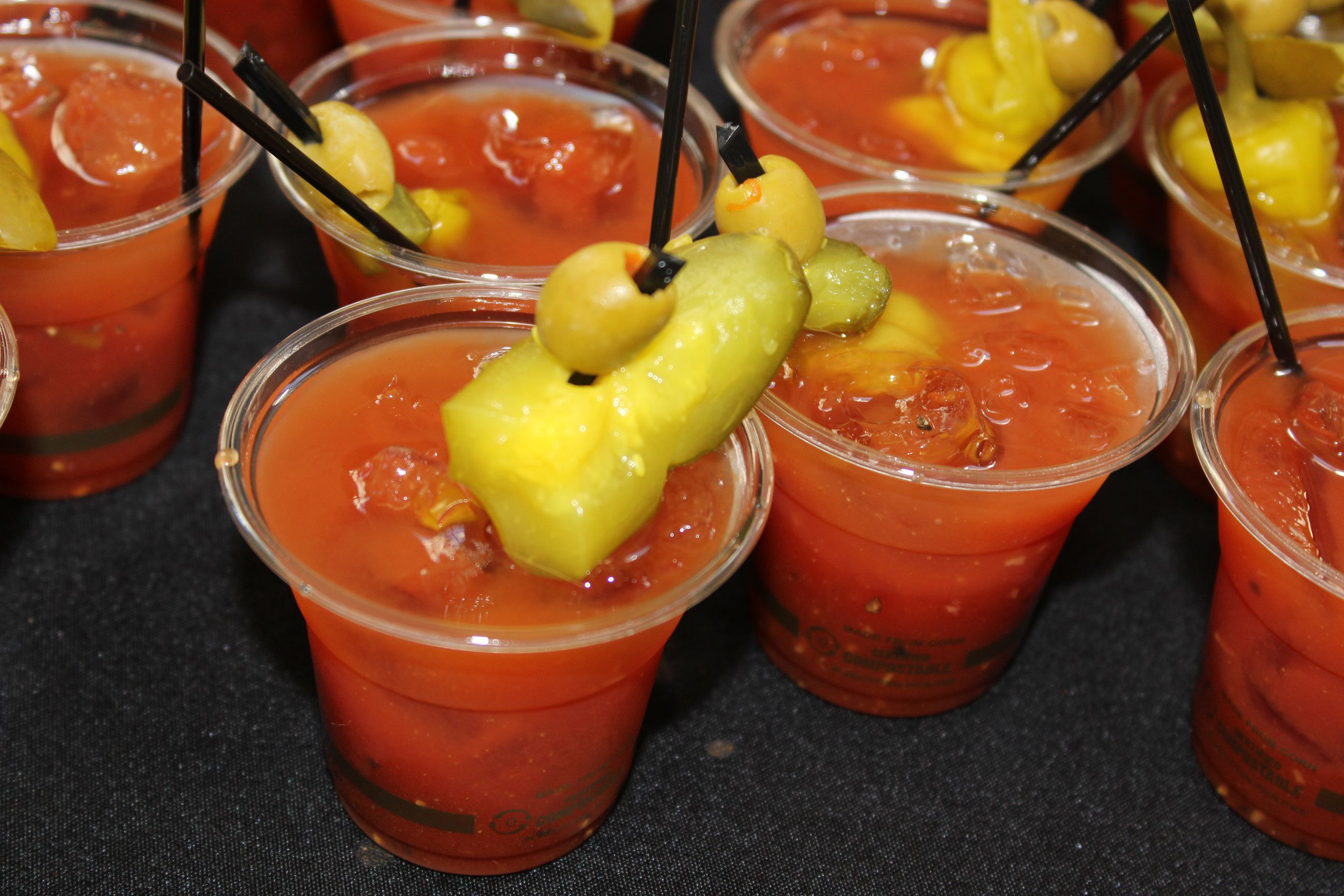 Catfish: "Voodoo Bloody Mary"

Congress Bar: "The Pitted Queen"

Bloody Mary Liberation Party: "Power to the People"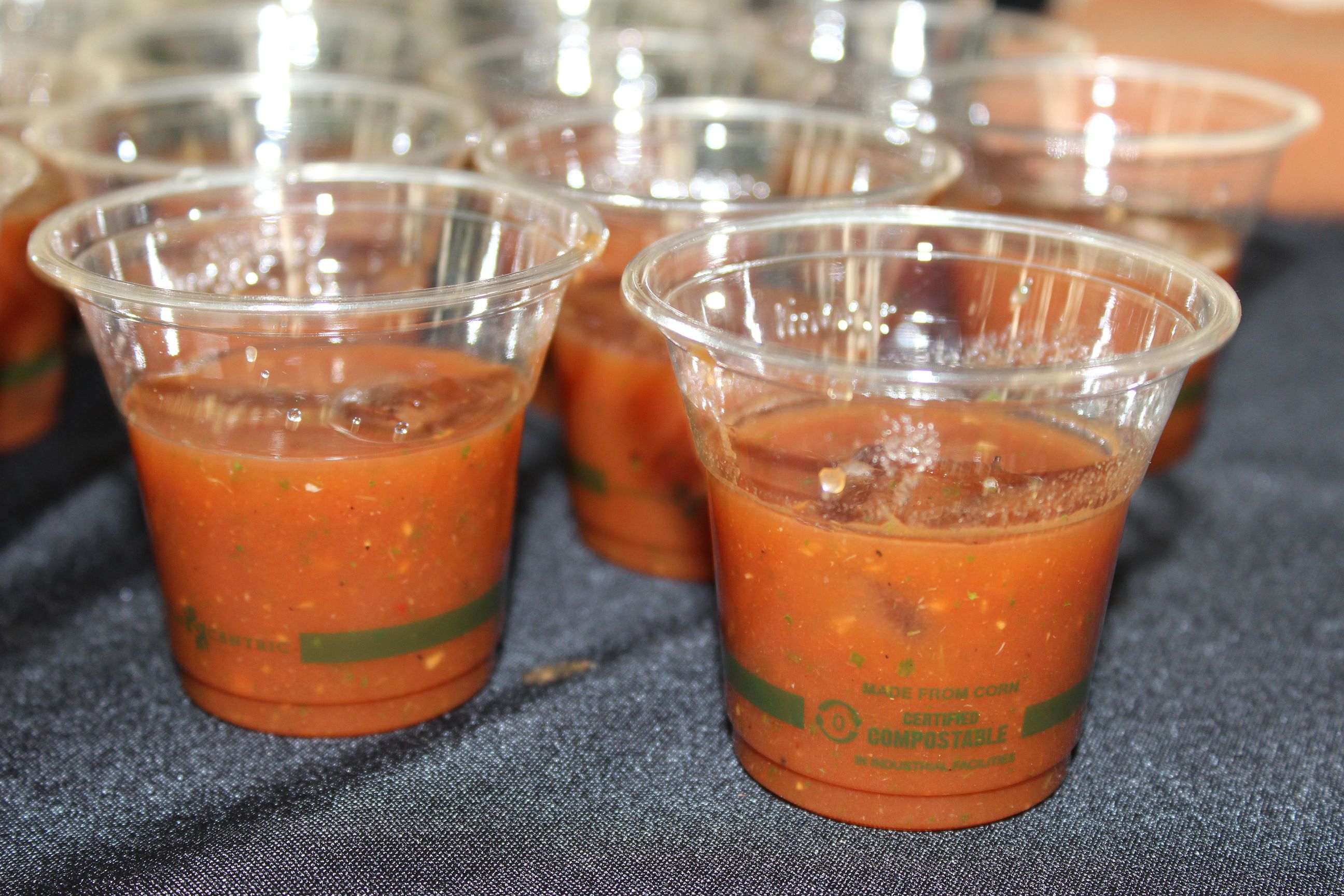 Related Articles
Share
About Author
(0) Readers Comments