Check out our rundown of 2013′s 'Spain's Great Match' here.
For the first time in the immaculate building's history, the ornately designed IAC HQ Building which towers over Chelsea Piers would play host to its first ever food and wine event on Wednesday evening. Triumphantly returning to New York City, Wines From Spain would join with ten of New York City's most notable Spanish restaurants to host the 2014 edition of "Spain's Great Match: Wine Food and Design." The spacious modern layout proved to be a perfect west side location to house all of the happenings inside, festive and authentic in their representation of Spain's culture and heritage.
More than 300 of the country's celebrated wines across all regions were being poured into the outstretched glasses of thirsty New Yorkers- mingling their way around a truly versatile venue as they imbibed on some decorated varietals. More than 1000 guests were expected to attend this year's affair, more than doubling the total staged at last year's event at the nearby Metropolitan Pavilion. Despite the uptick in attendance, the space was more than capable of servicing the many well dressed tastemakers, most of whom were casual wine drinkers looking for a rollicking good time while learning a bit more about some of the delicious vintages being poured.
"Spain's Great Match" was partitioned off into three sections: the main space, the 'Red and White Terrace' and the 'Cava Bubbly Lounge,' which was where our evening began. Grabbing a glass flute from a nearby table, we sought out some delicious sparkling wines both dry ("Segura Viudas Brut, DO Cava") and sweet ("Freixenet Cordon Negro Sweet, DO Cava")- both of which retail for less than $15. Paired with these pours, were some particularly savory eats courtesy of Barraca and Andanada, whose "Almagro-style Roasted Eggplant" topped with a soft and creamy manchego cheese was like a smoky, rich parfait and was far heartier than the dish appeared.
Fittingly placed between many of the wine pouring stations were helpings of Spanish cheeses, olive oils with bread, meats and olives to break up some of the repetitiveness of continually tasting red wine after red wine. In the 'Red and White Terrace,' we grabbed repeat servings of Campo de Montalban and Valdeon cheeses, handfuls of fresh nuts and slices of bread to soak up much of the delicious wine that we'd soon sip upon. More often than not, we'd seek out wines from the Rioja region which is among the most common and familiar to our palates. The ripe red fruits popped at us almost immediately with our first sip of "Vina Pomal Reserva 2009," a fairly young oaky red wine from Bodegas Bilbainas. Utilizing 100% Tempranillo grapes, hints of spice and the familiar flavor of lingering coffee yielded a nice profile for the drinkable and affordable red. Speaking of affordable, the sweet bottled pours of Don Simon "Sangria" retail for only $6, and though hardly as alcohol forward as a freshly made carafe, each glass provided a pleasant change of pace between tables.
Fortunately, there were plenty of whites to appease wine enthusiasts of all tastes. Candidly, we found ourselves huddled around the Rias Baixas region (Northwestern Spain) for much of the three plus hour evening, where pours were plentiful and white wines were undeniably crisp. With most of the wines boasting fine Albarino grapes, our immediate favorites included the nicely concentrated "Abellio Albarino 2013," the silky smooth "Burgans Albarino 2013," and perhaps our favorite of the entire night- the "A20 'Sobre Lias' Albarino 2012," a pleasantly earthy, fall weather wine that is equipped with a long finish. Though we attend a fair amount of wine events, we spent more time learning about (and enjoying) Albarino grapes on this night and we'll be certain to add some of these bottles (all of which are under $20) to our weekly rotation.
With a fair amount of tastings under our belt, it was time to enjoy some more of the fare being served. We quickly gobbled up plates of Socarrat Paella Bar's meaty "Paella Valencia," Donostia's freshly prepared "Octopus Crostini" served with a dollop of creamy aioli, and Tertulia's hearty "Roasted Baby Lamb with Endives," which paired exceptionally well with the elegant pours of "Bodegas Trus Riserva 2006″ from the Ribera del Duero region (Northern Spain). Delightfully dark red with a peppery finish, the $42.99 retail price is more than we're used to dropping on a bottle certainly. But this one is worth it.
We'd be remiss not to mention the fare at Salinas Restaurant and Tapas Bar where a cassoulet-looking bowl was in actuality one of Spain's most traditionally inspired servings. Topped with crispy garbanzo beans, the stew-like concoction with "Tripe, Veal Feet and Spicy Chorizo" might make more conservative eaters scoff. Lacquered in a savory paprika broth, it made our mouths water. In many ways, the food was indicative of the general mood that ensconced the evening- with such a variety of distinctive dishes and bottles from which to taste, there was a plethora of options to keep all thousand or so guests content. From meat eaters to vegans, red wine drinkers to beer lovers (we found one!), "Spain's Great Match" proved once again how eclectically the tastes can shift between Spain's many regions. And the evening also taught us how much we still have left to learn about the country's fascinating traditions, its immaculate old-world flavors and its unparalleled array of wines, each of which was seemingly more delicious than the last.
- Jane Van Arsdale

Food Photos from the 2014 Spain's Great Match

Casa Mono: "Salmorejo Stuffed Deviled Eggs" & "Jamon and Sunchoke Pintxos with Autumn Gazpacho and Moscatel Sherry Vinegar"

Andanada: "Crunchy Bread Crumbs with Pisto" & "Almagro-style Roasted Eggplant with Manchego Cheese"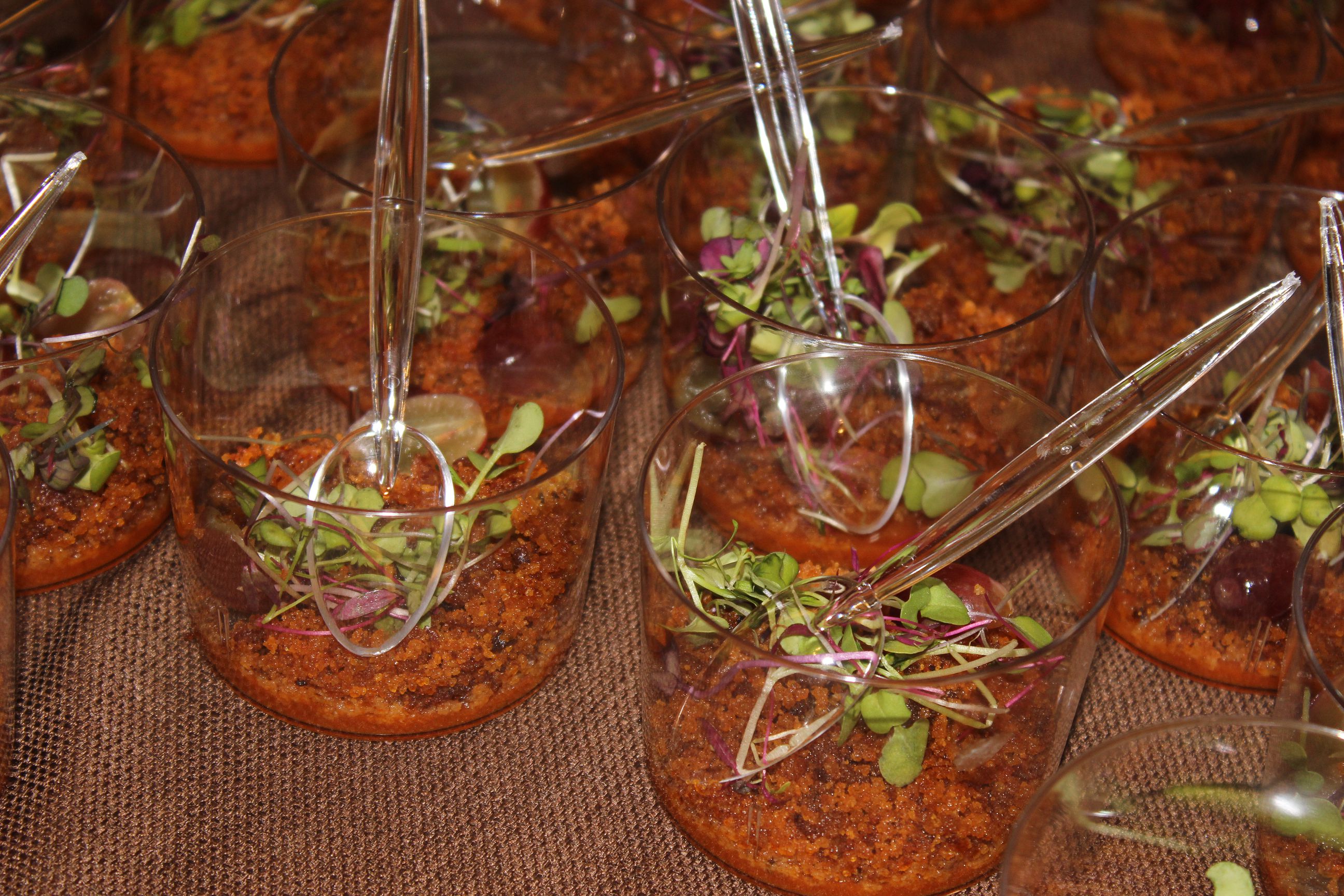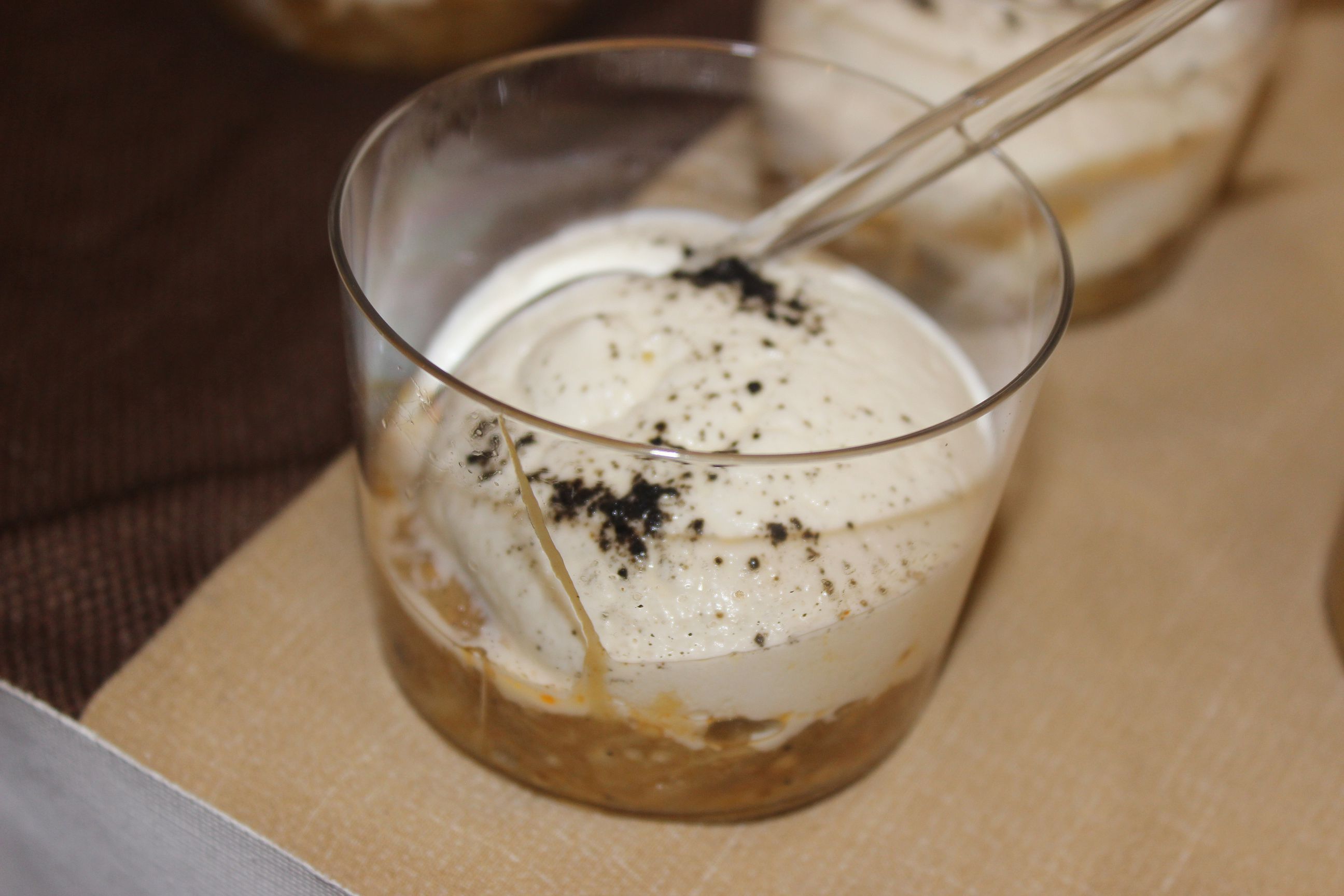 Barraca: "Sweet Flatbread of Oranges and Boudin Noir" and "Pork Meatballs with Herb Pesto and Aged Mahon"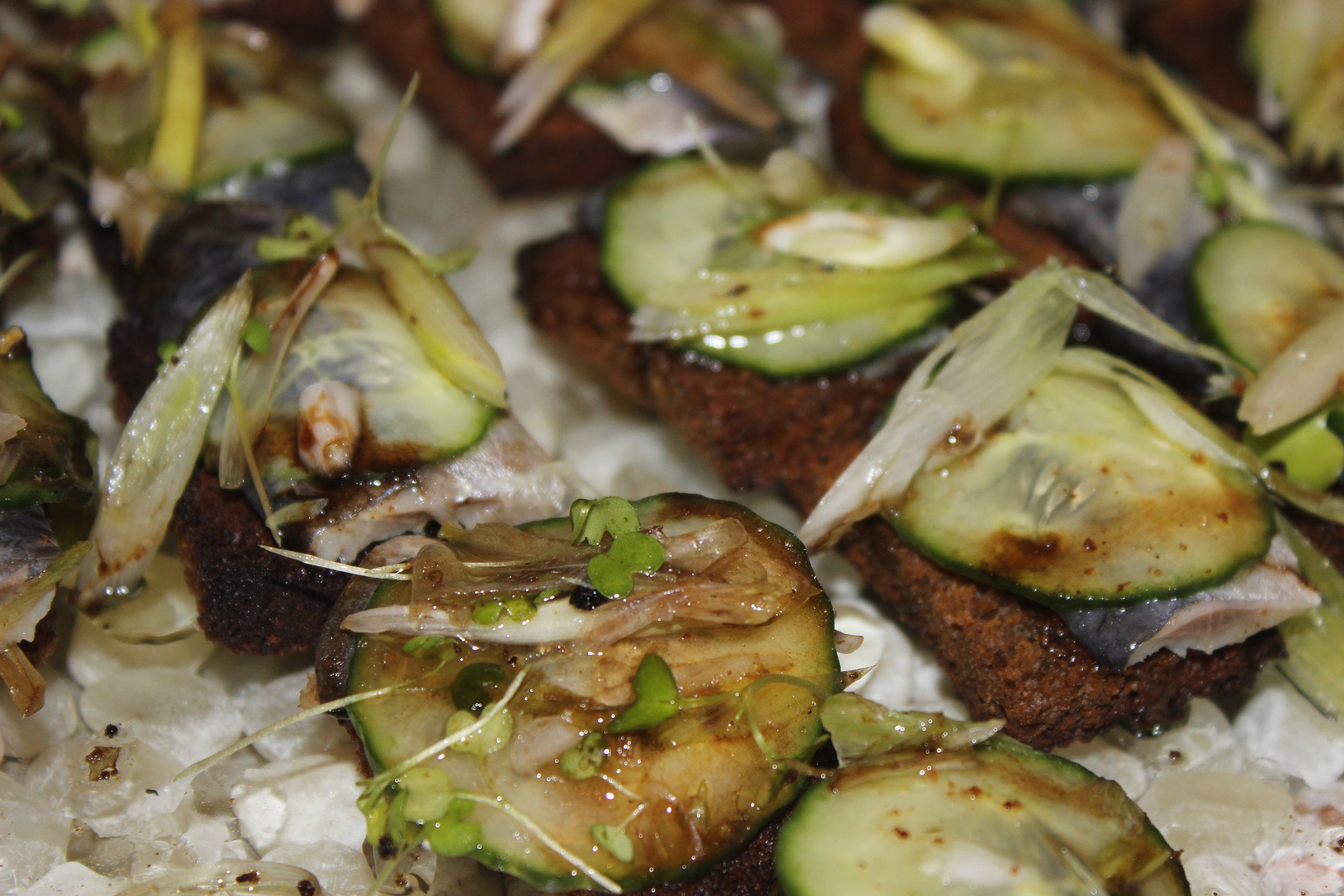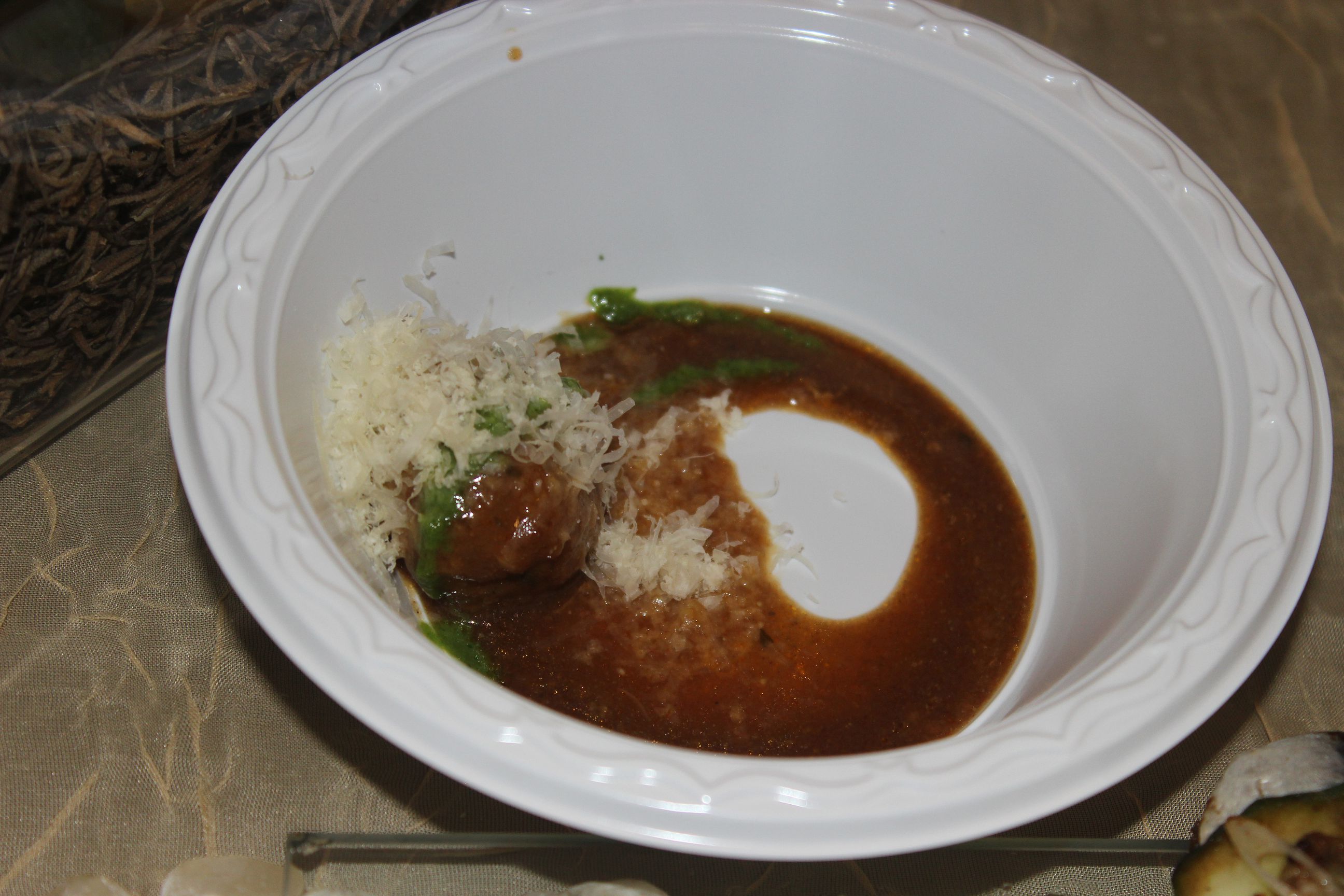 Donostia: "Apricot, Fresh Cheese, Anchovy and Arope Pintxo" & "Octopus, Aioli, Parsley and Pimenton Pintxo"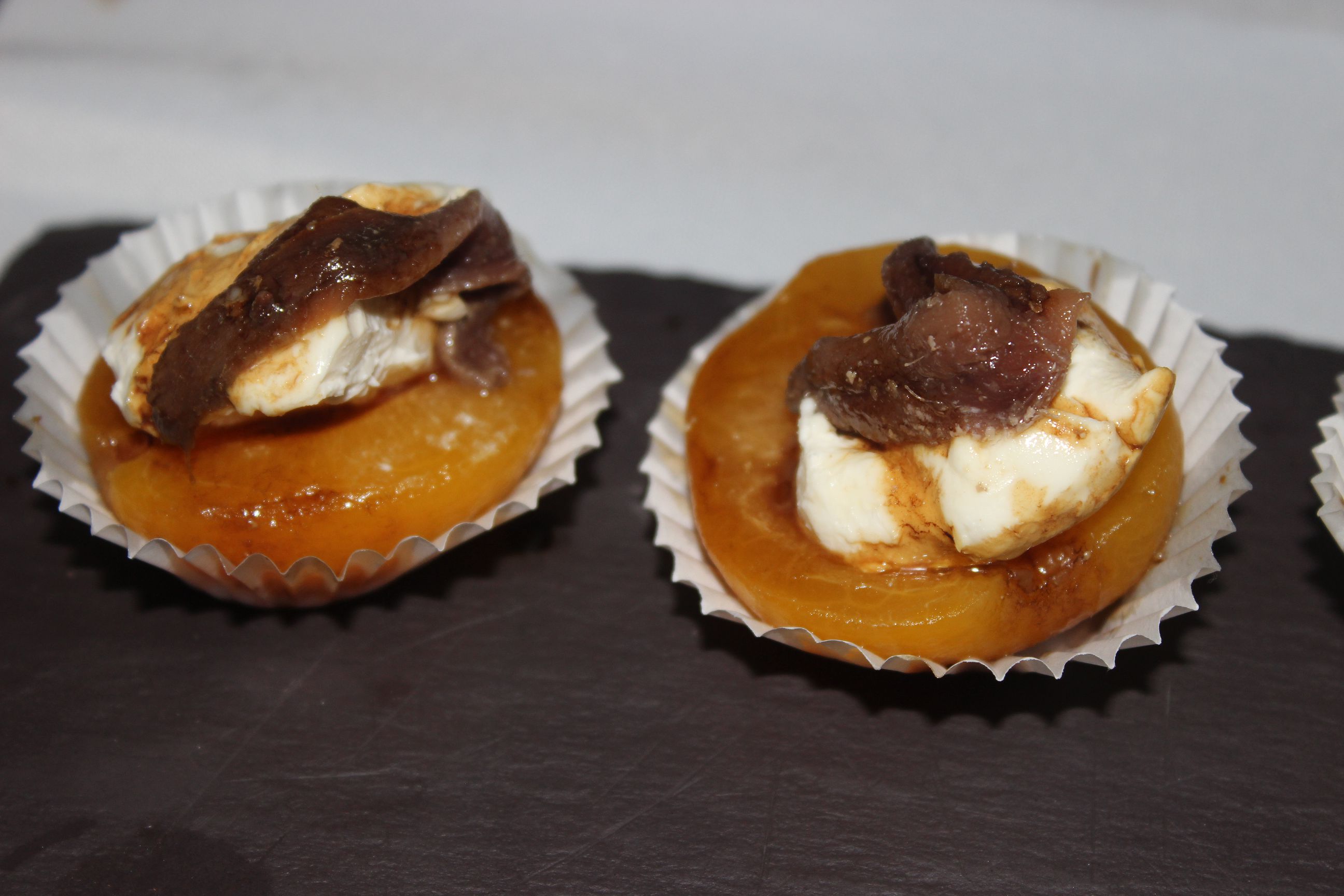 El Born: "Cod Fish Esqueixada with Tomato Confit" & "Coca Bread with Pork Belly and Romesco Sauce"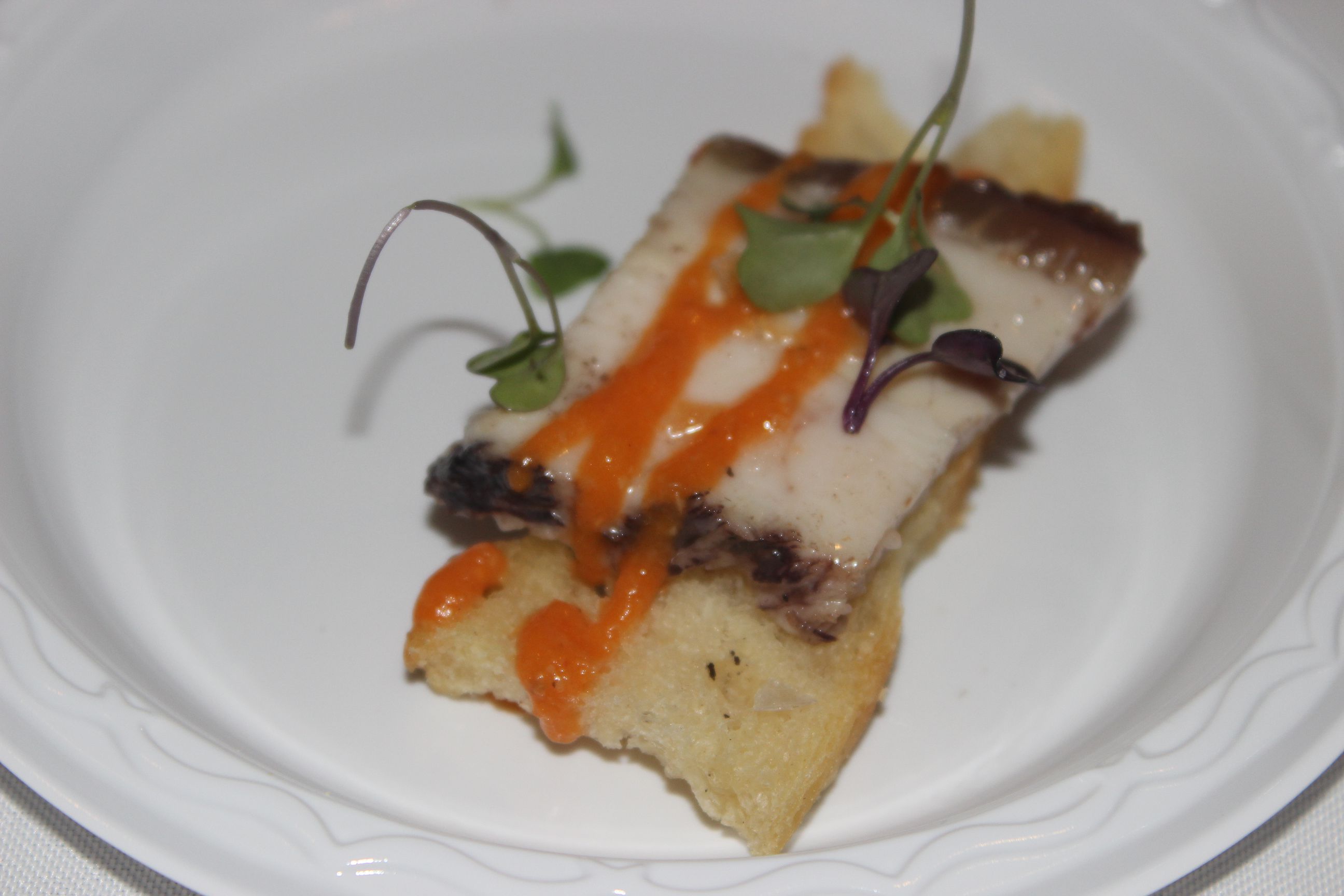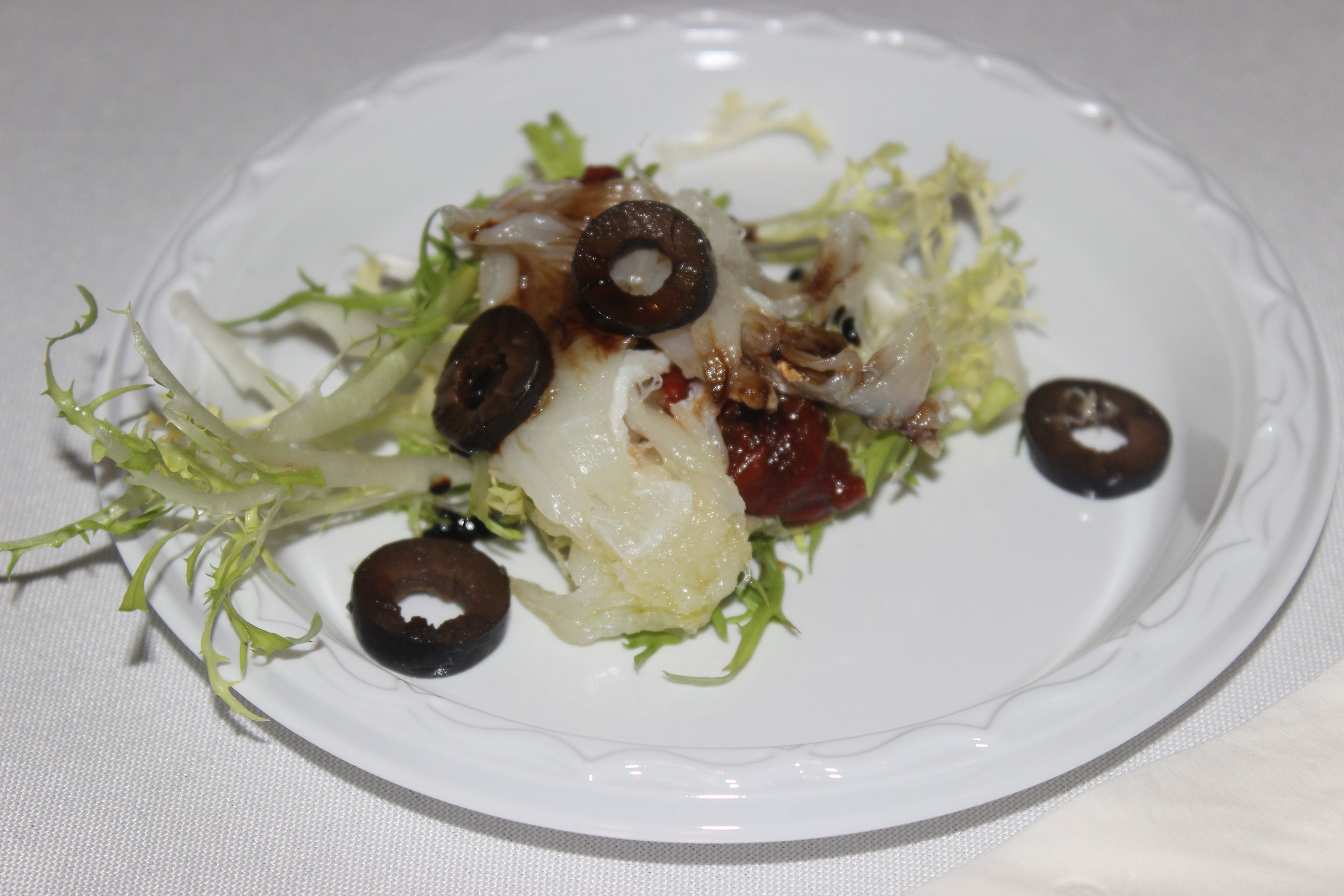 Salinas Restaurant & Tapas Bar: "Braised Tripe, Veal Feet and Spicy Chorizo in Paprika Broth" & "Free Range Egg, Crispy Potato, Iberico Ham, Extra Virgin Olive Oil a la Modern"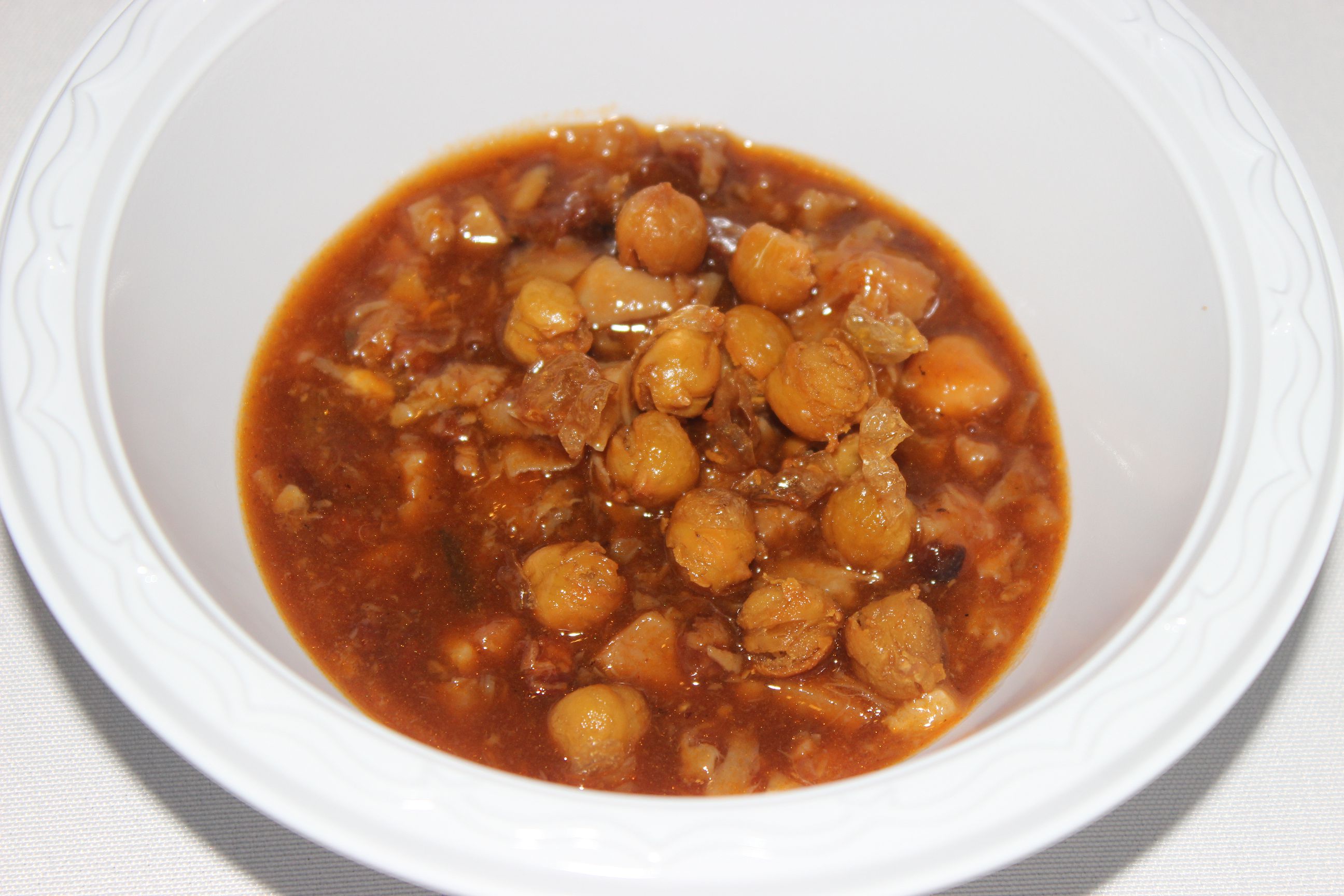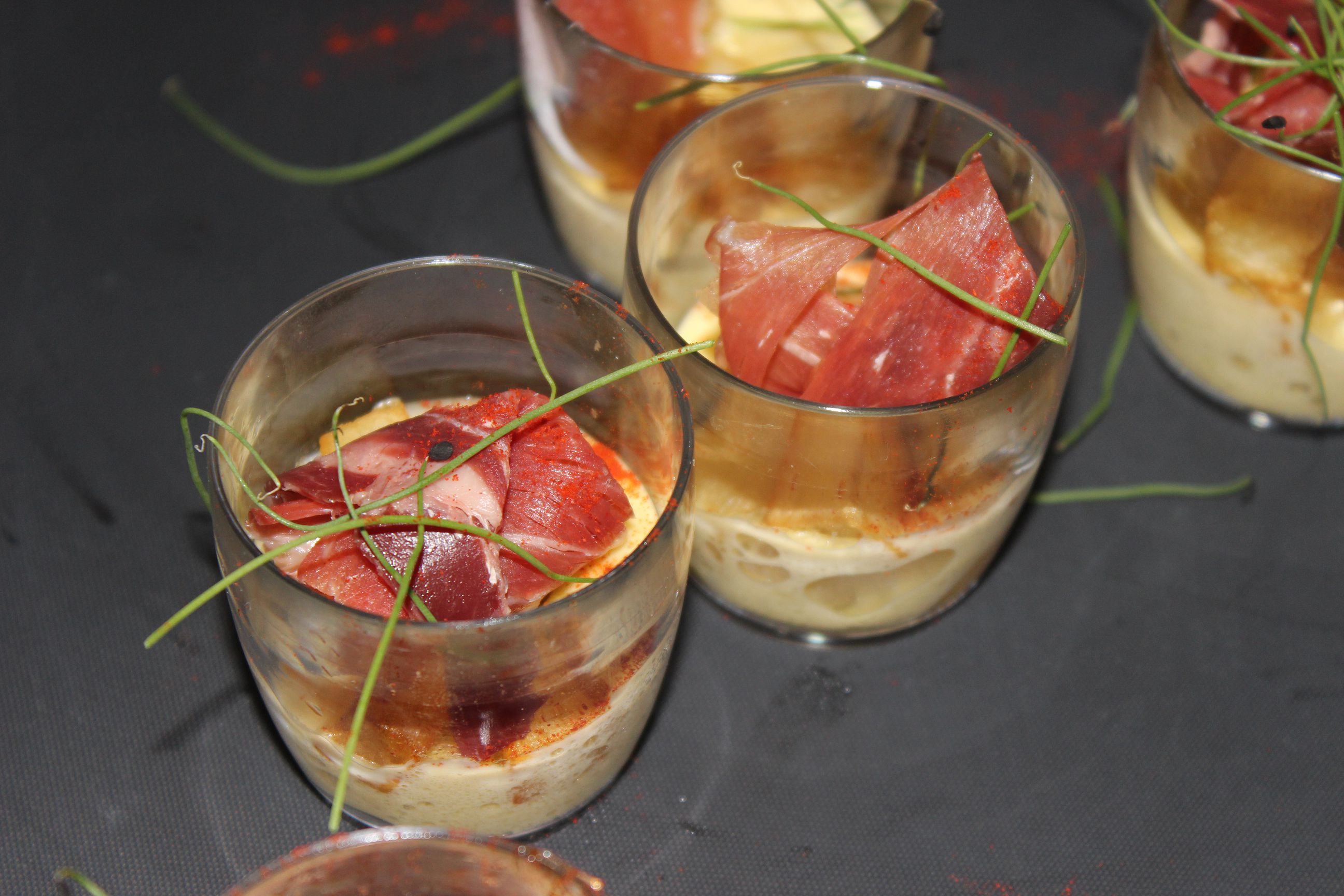 Txikito: "Chilled Shrimp with Onion, Olive Oil and Avocado-cumin Vinaigrette"
Tertulia: "Roasted Baby Lamb with Endives" & Lentil Salad with Wild Mushrooms"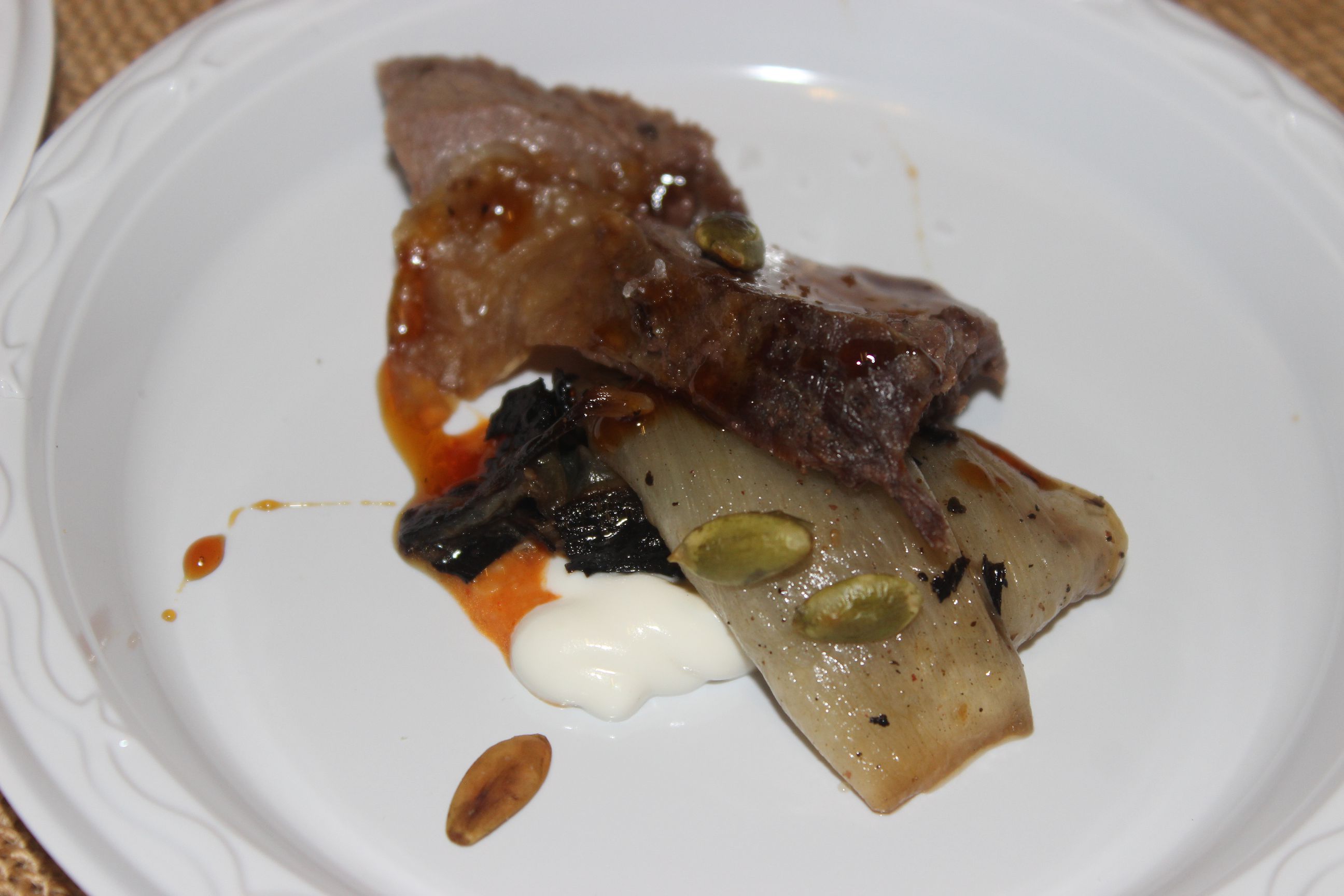 Solera: "Red Beans stewed with Pancetta, Smoked Pork and Sausage" & "Chorizo Slice on Toast"
Socarrat Paella Bar: "Valencian Paella" & "Black Rice Paella"
Related Articles
Share
About Author
(0) Readers Comments