Check out our rundown of 2013′s 'Plate by Plate' here.
Topping 2013′s grandiose "Plate by Plate" event would be a challenge for most nonprofit organizations, with an unparalleled array of dishes and drinks from some of New York City's most notable restaurants and bars. But the team at Project by Project was certainly up to the challenge on Friday evening in a focused and intimate affair at Chelsea's Metropolitan Pavilion. Year after year, the organization selects one local charity partner for which to raise funds during the course of the evening. This year's honors would fall upon the Lower East Side's Henry Street Settlement, an important New York institution that has stood tall for more than 120 years, addressing the challenges of- and focused on raising awareness for- the mental health issues of our residents. Project by Project's reach into the City's diverse population of Asian Americans makes "Plate by Plate" a huge success perennially- and this year was certainly no different.
For three and a half hours, hundreds of hungry eaters would be welcome to wine and dine around the massive space- equipped with a photo booth and a DJ working the mix for good measure. Nearly a dozen chefs would be on hand with their staffs representing some of Manhattan's most recognizable restaurants and backed by some of the country's best spirits purveyors. Each guest, dressed in cocktail attire, would be given two Life-Savers upon entering the space and each was to be used to cast a vote for the night's finest dish and drink, respectively.  Loading up on refreshing cocktails from the teams at Bombay Sapphire and Tito's Handmade Vodka, we quickly sought out some of the incredible dishes being served. Chef Jonathan Wu of Fung Tu was front and center at his table with a creamy and delicious "Chilled Corn Soup" that served as an excellent precursor to some of the evening's heartier dishes.  Equally as satisfying were the piping hot "Tacos de Costilla" courtesy of Yerba Buena Perry.  The East Village restaurant sandwiched shreds of braised short rib, red onion and a tangy green drizzle inside of a freshly made tortilla.
To no surprise, Blue Ribbon Sushi Izakaya was garnering considerable buzz throughout the evening with their "Assorted Handrolls," made to order wrapped sushi containing the likes of yellowtail, salmon and tuna.  With a dollop of soy sauce, each freshly enveloped cone was filled with sticky rice and an assortment of vegetables- and they were down right delectable.  Meanwhile, the longest line of the night would emanate from Vai Restaurant, whose "Hamachi and Yellowfin Duo" atop an oily bed of mashed avocado became the event's most sought after dish.  If pressed with choosing our favorite dish however, none shone brighter than The Sea Grill's "Stir-Fried Rock Shrimp."  Served inside of a hollowed out egg shell, each serving contained succulent hunks of warm shrimp atop a bed of rich and creamy 'foie gras royale.'  The sample was so savory in fact that the staff actually ran out of their 500 servings and managed to impress us yet again by concocting a "Rock Shrimp Fritatta" on the fly.
Beer lovers were able to toast glasses with a collection of tasty Asian branded beers from Sapporo to Tiger to Singha, each of whom were well represented at different tables spread throughout the space.  Between sipping on different beers and pours of bottled Old-Fashioneds called 'Slow & Low' which were outstanding, we joined dozens of other guests in perusing the selection of silent auction items compiled specifically for this night.  From restaurant gift cards to sports memorabilia, attendees couldn't grab their pens quickly enough to list their names on each bidding sheet- the proceeds from which would be added to the night's tally for Henry Street Settlement.  As the evening drew to a close, guest votes had been tallied, declaring the aforementioned Vai and Barrow's Intense Ginger Liqueur as the people's choice winners.  Though only two purveyors would be crowned as the night's champions, the real winners were the hundreds of philanthropic guests in attendance who donated a small amount of money to a great cause and organization and were rewarded in undeniable satisfaction.
- Jane Van Arsdale

Food Photos from the 2014 Project by Project: Plate by Plate

Sachi: "Duck Massamun Curry" and "Yellowtail Yum"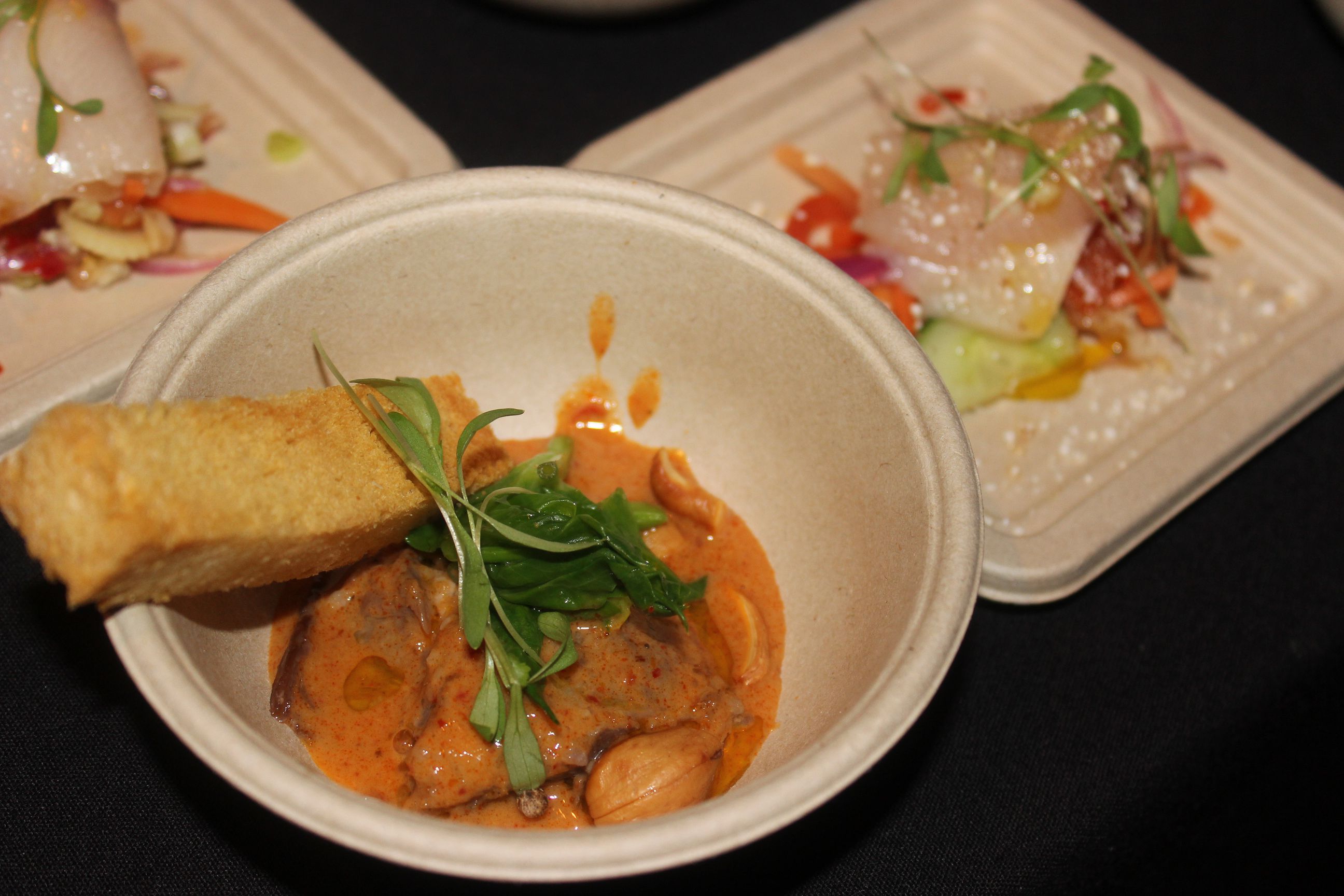 Fung Tu: "Chilled Corn Soup"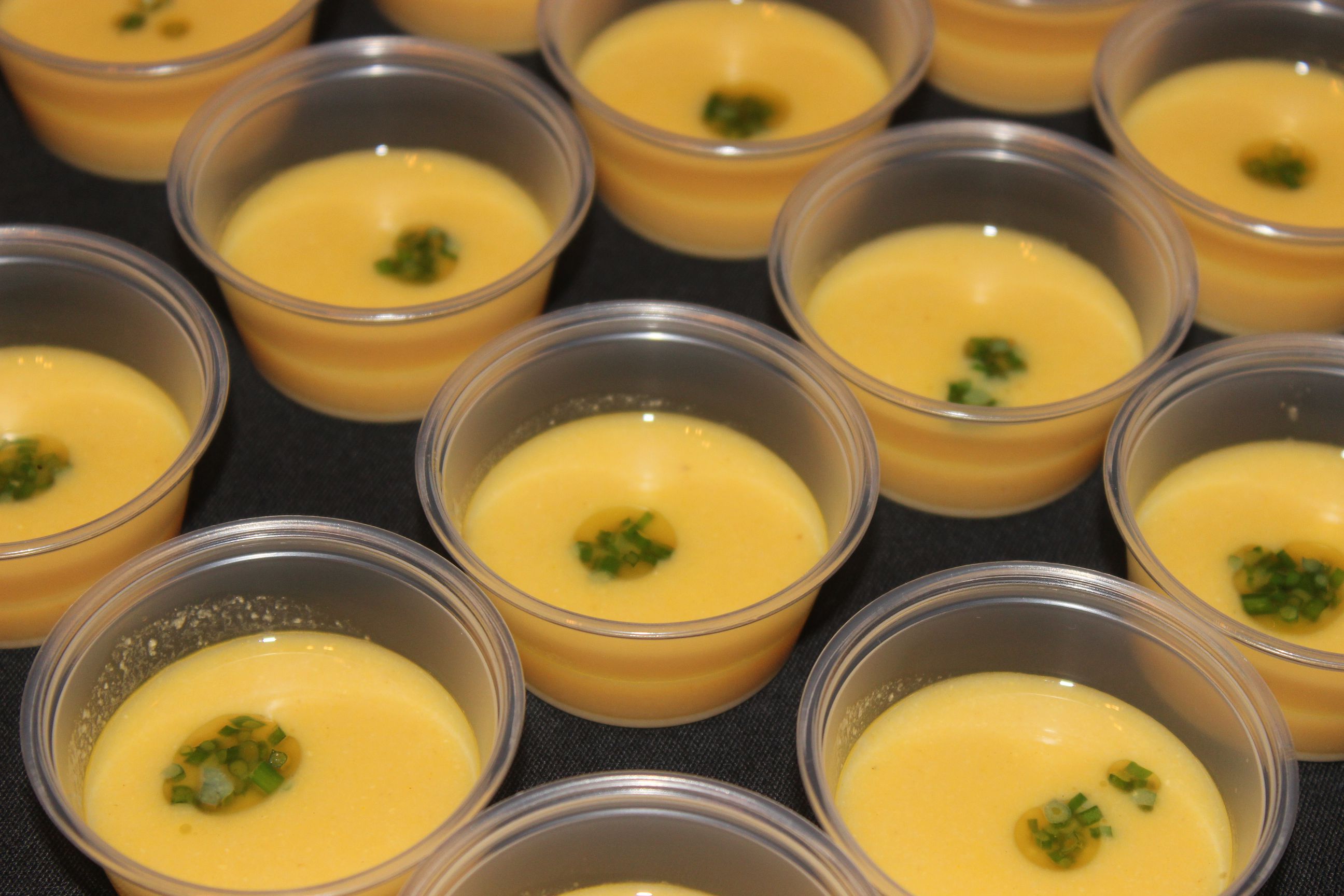 Mokbar: "Cool Ramen Salad with Spicy Dressing" and "Bacon Wrapped Ricecakes with Gochujang Glaze"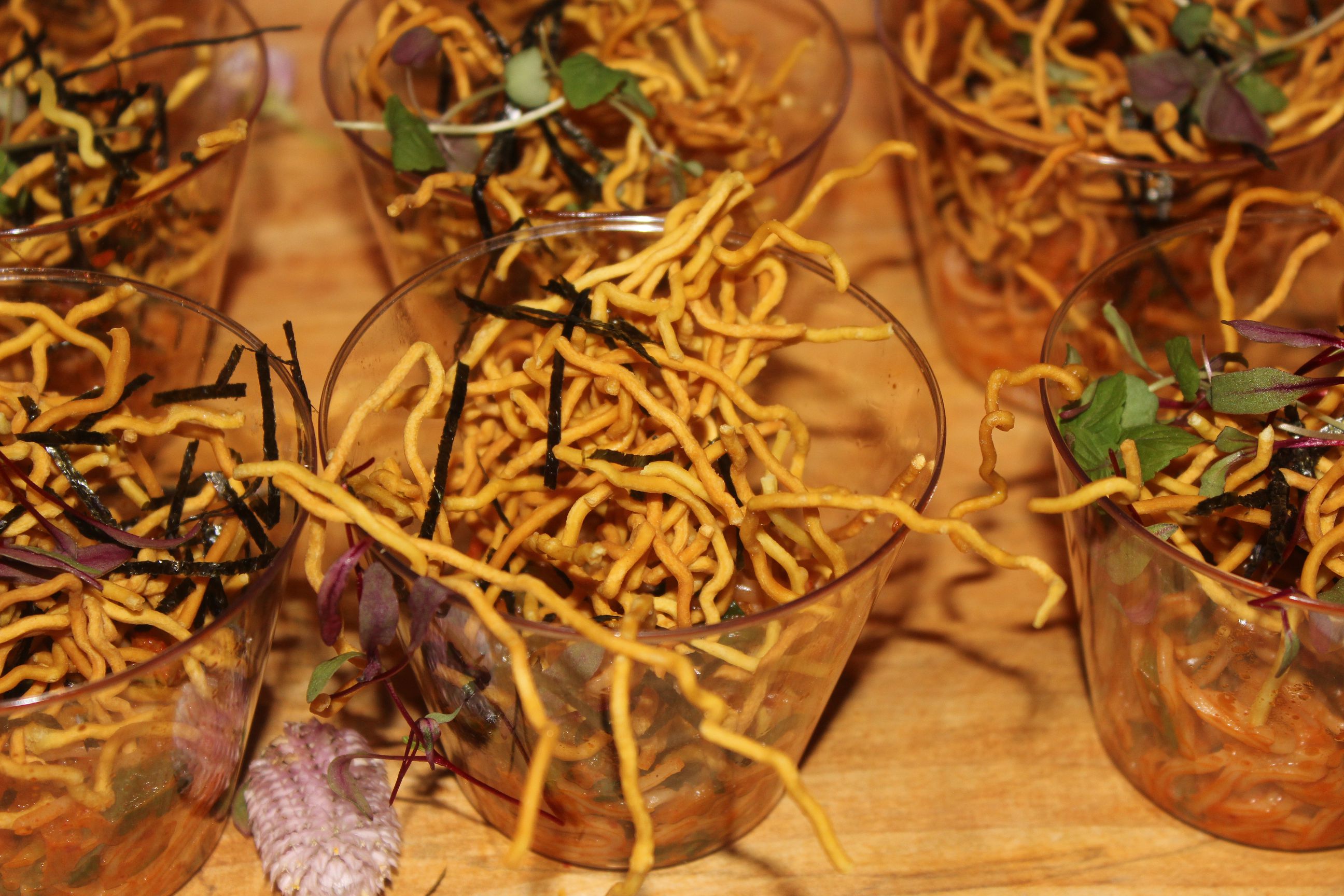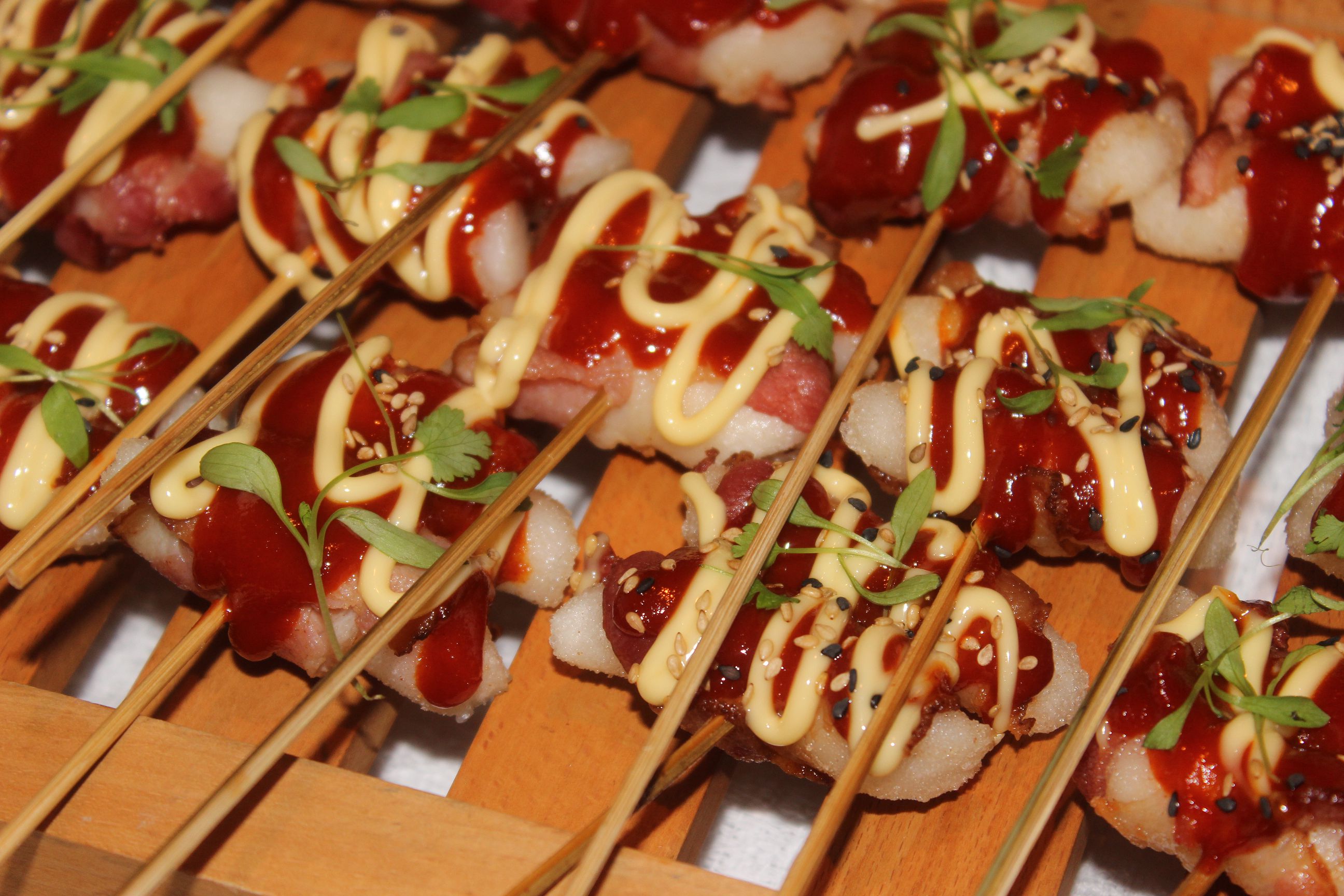 Blue Ribbon Sushi Izakaya: "Assorted Handrolls"
Vai Restaurant: "Hamachi and Yellowfin Duo"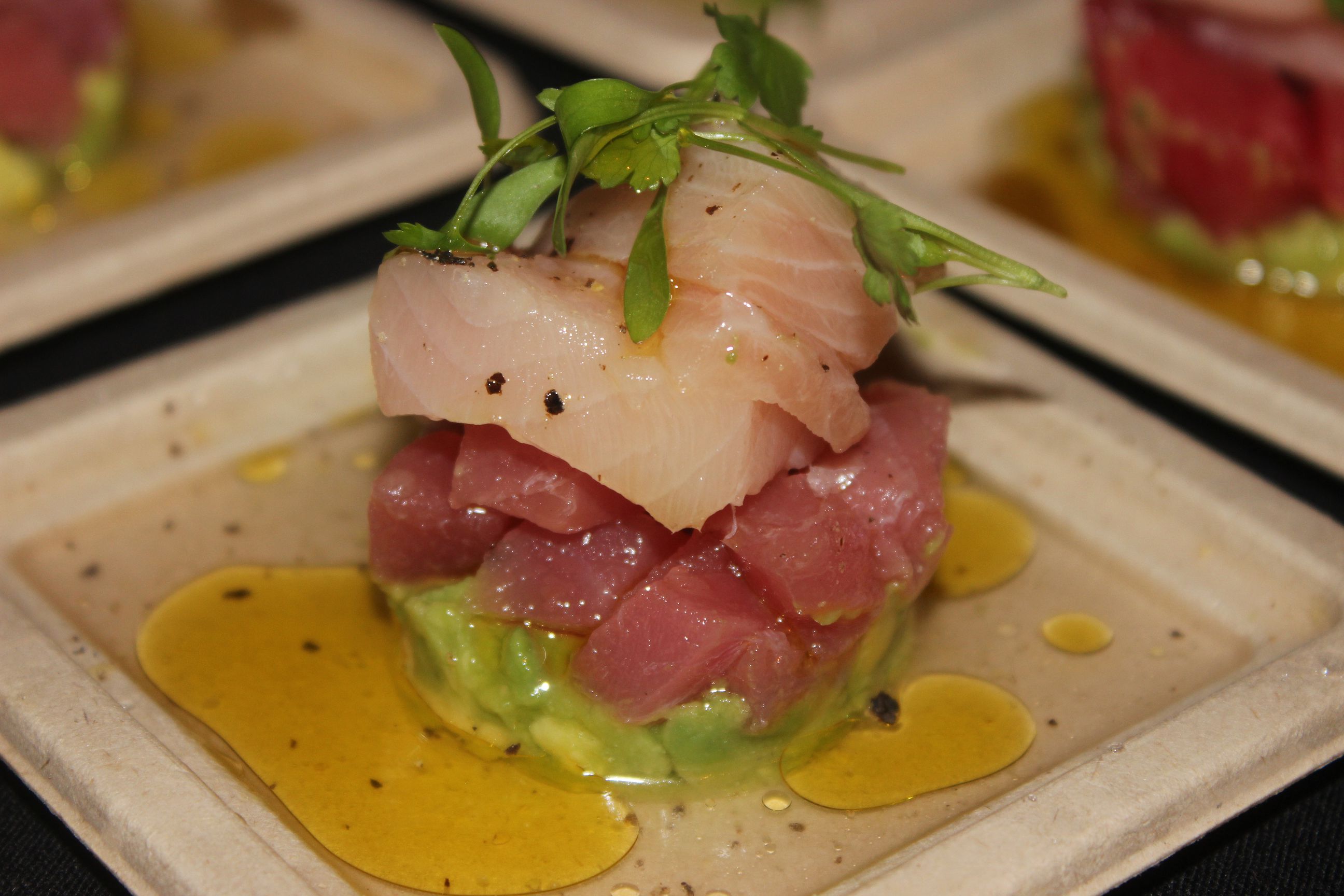 The Sea Grill: "Stir-Fried Rock Shrimp with XO Sauce and Foie Gras 'Royale'"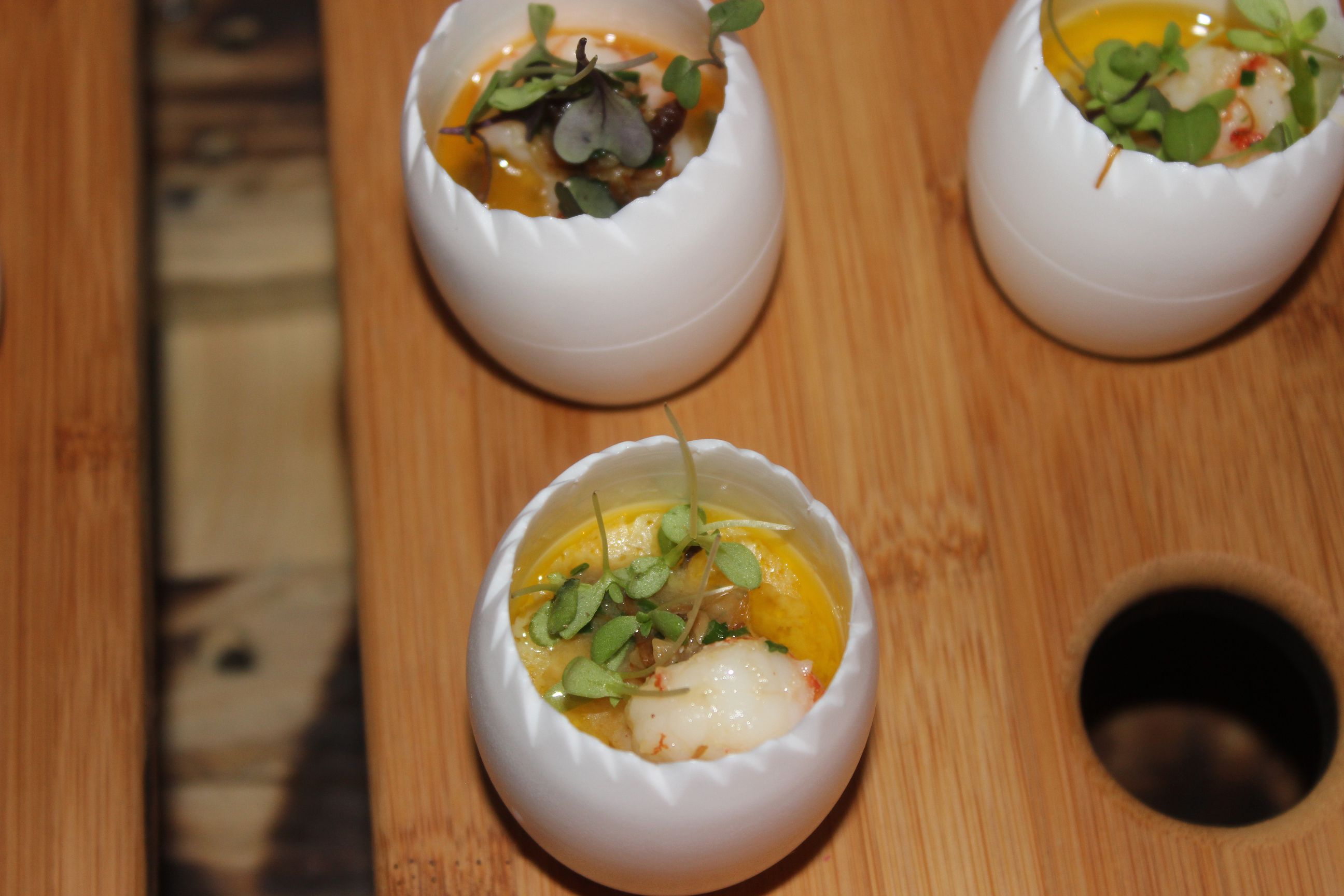 All'Onda: "Salt Cod Mantecato"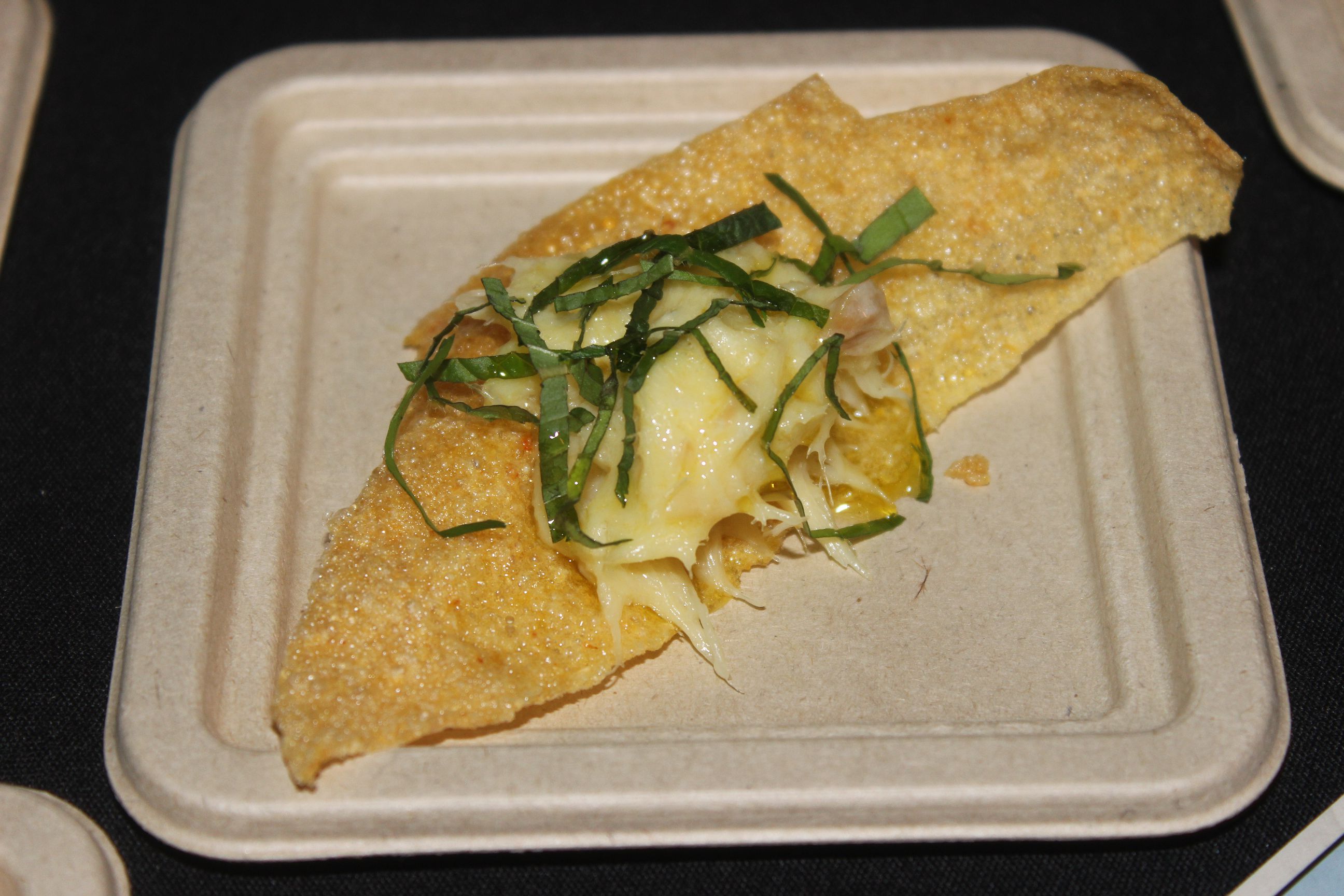 The Fourth: "Pickled Beet and Freekeh Salad"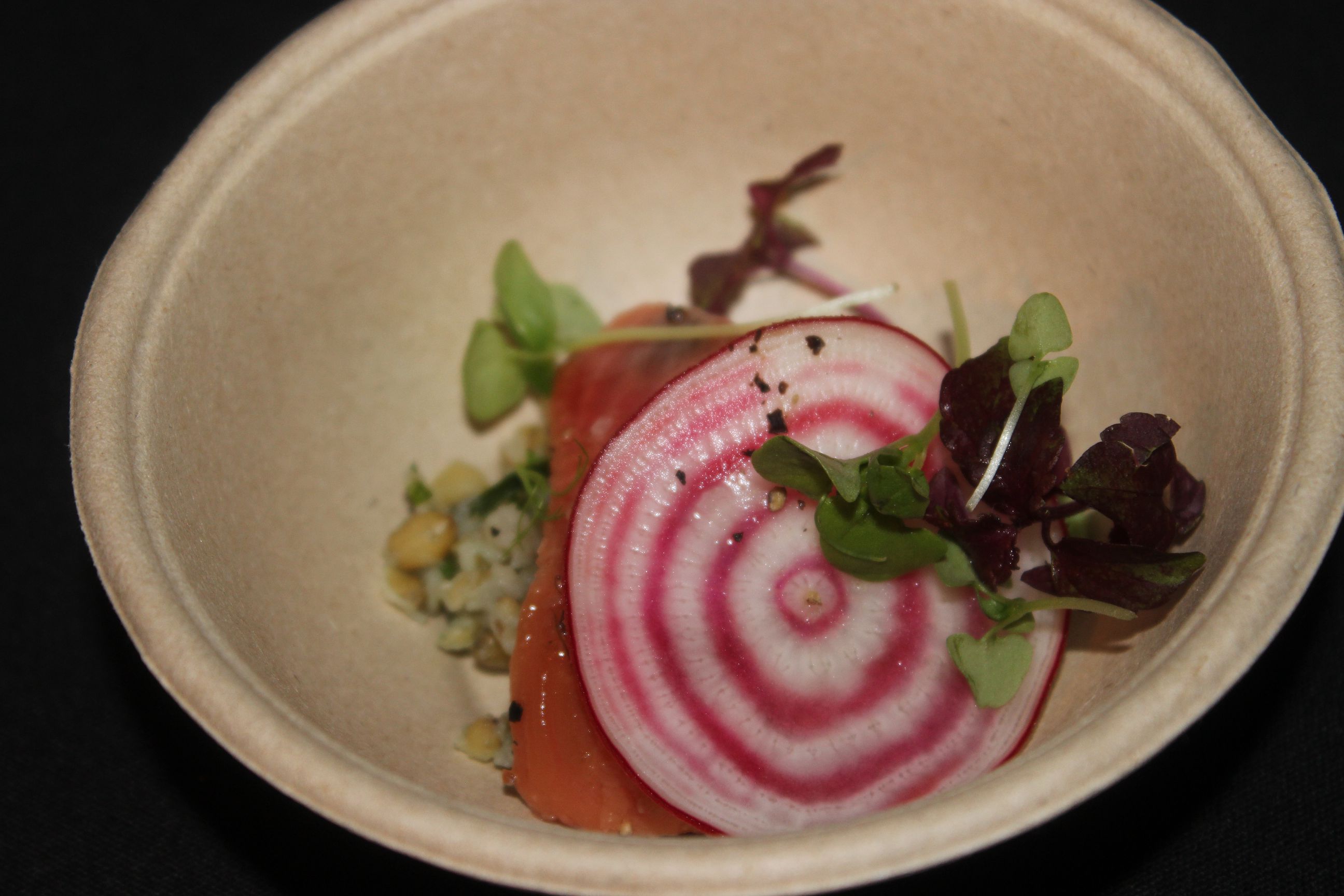 Thalassa: "Lavraki with Caviar Mousse & Zucchini Fritter with Tzatziki Sauce"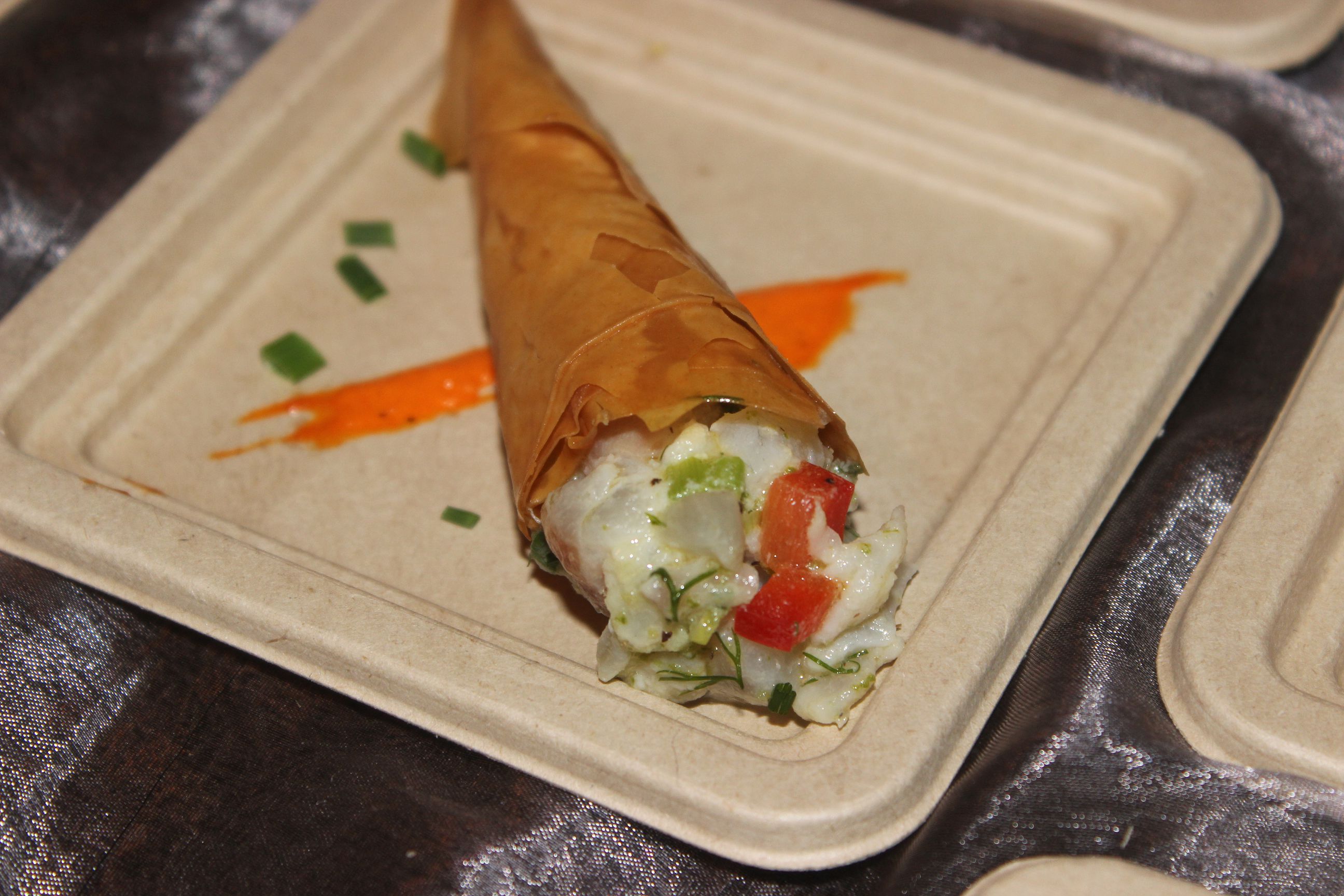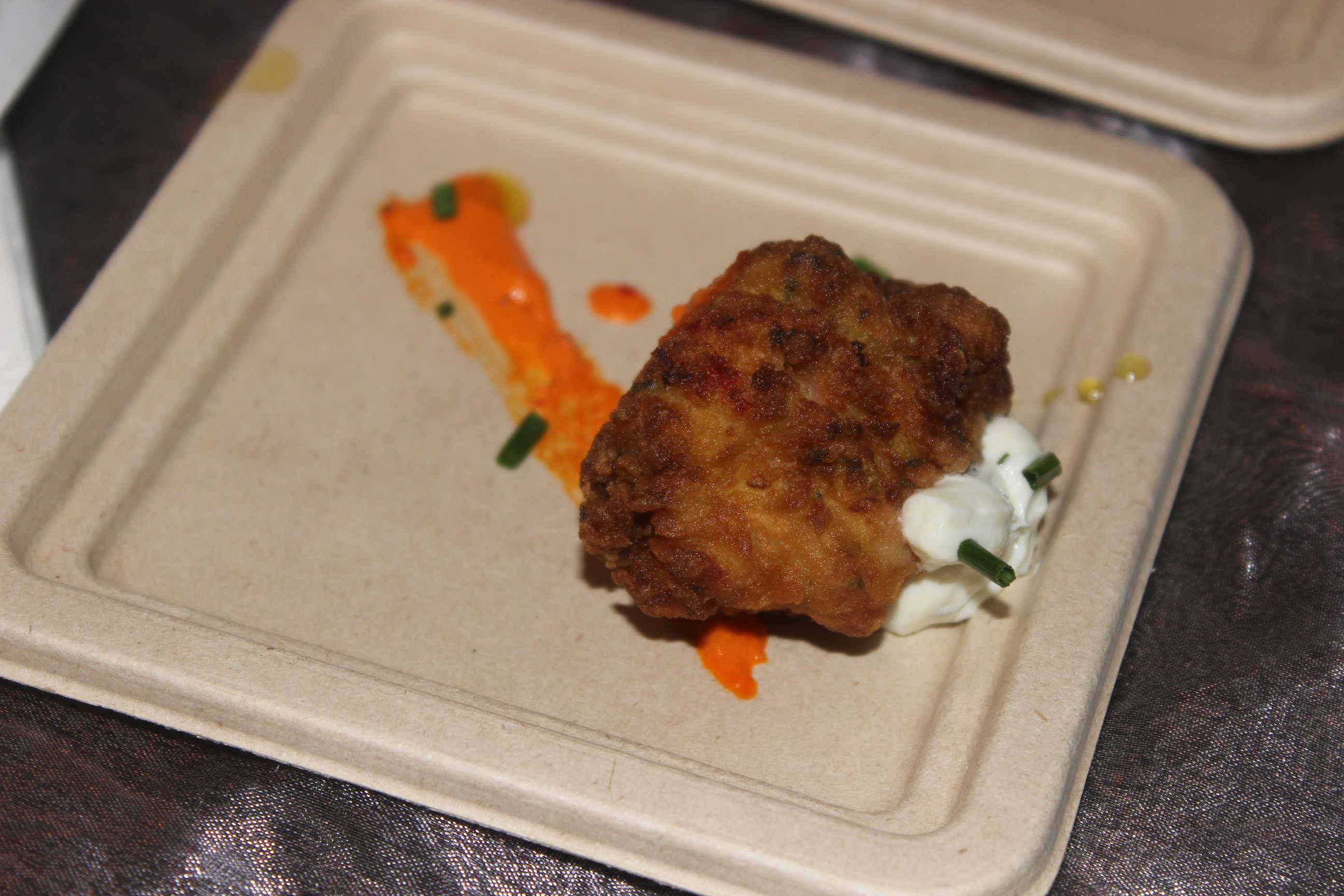 Yerba Buena Perry: "Tacos de Costilla"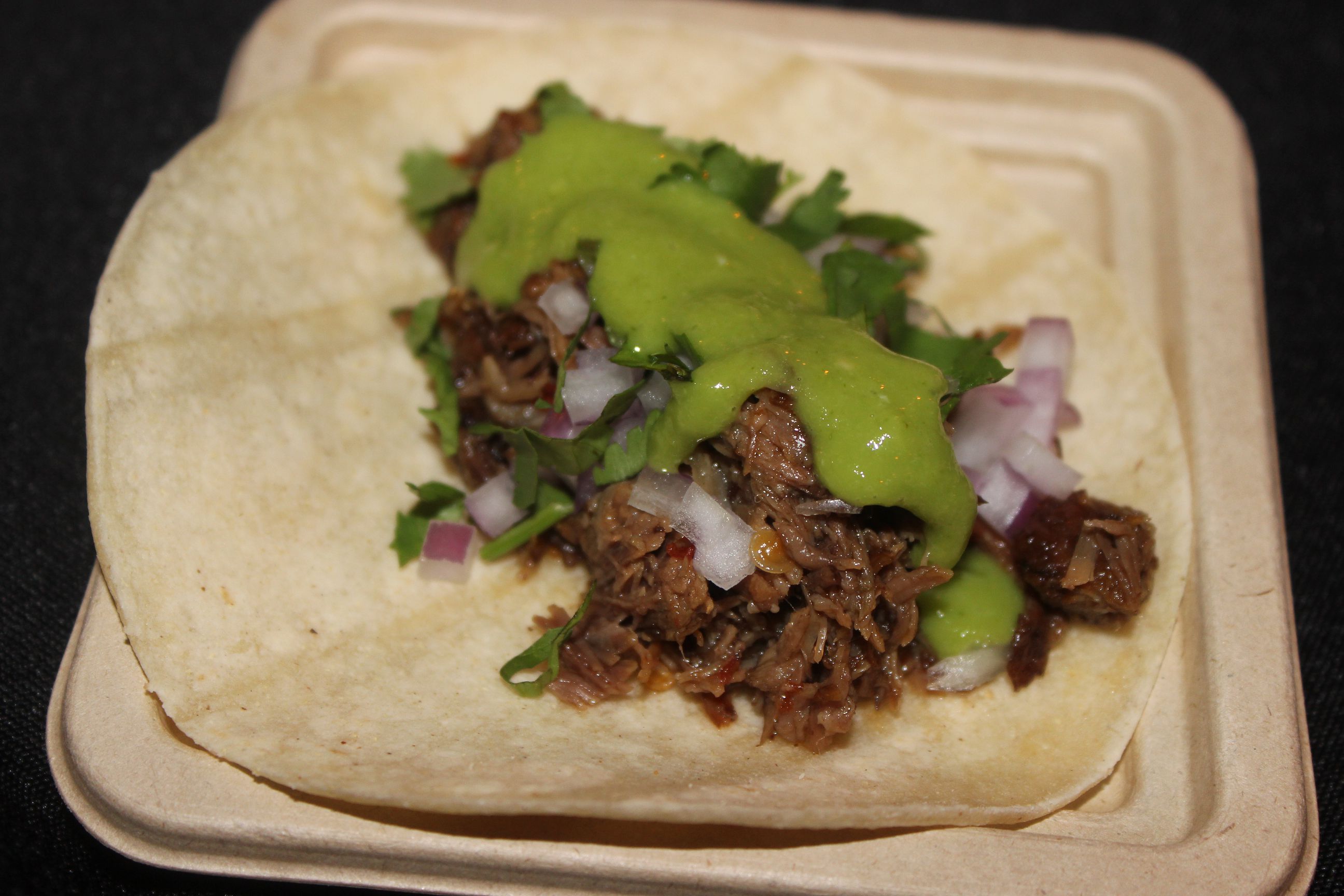 Gordo's Cantina: "Street Corn"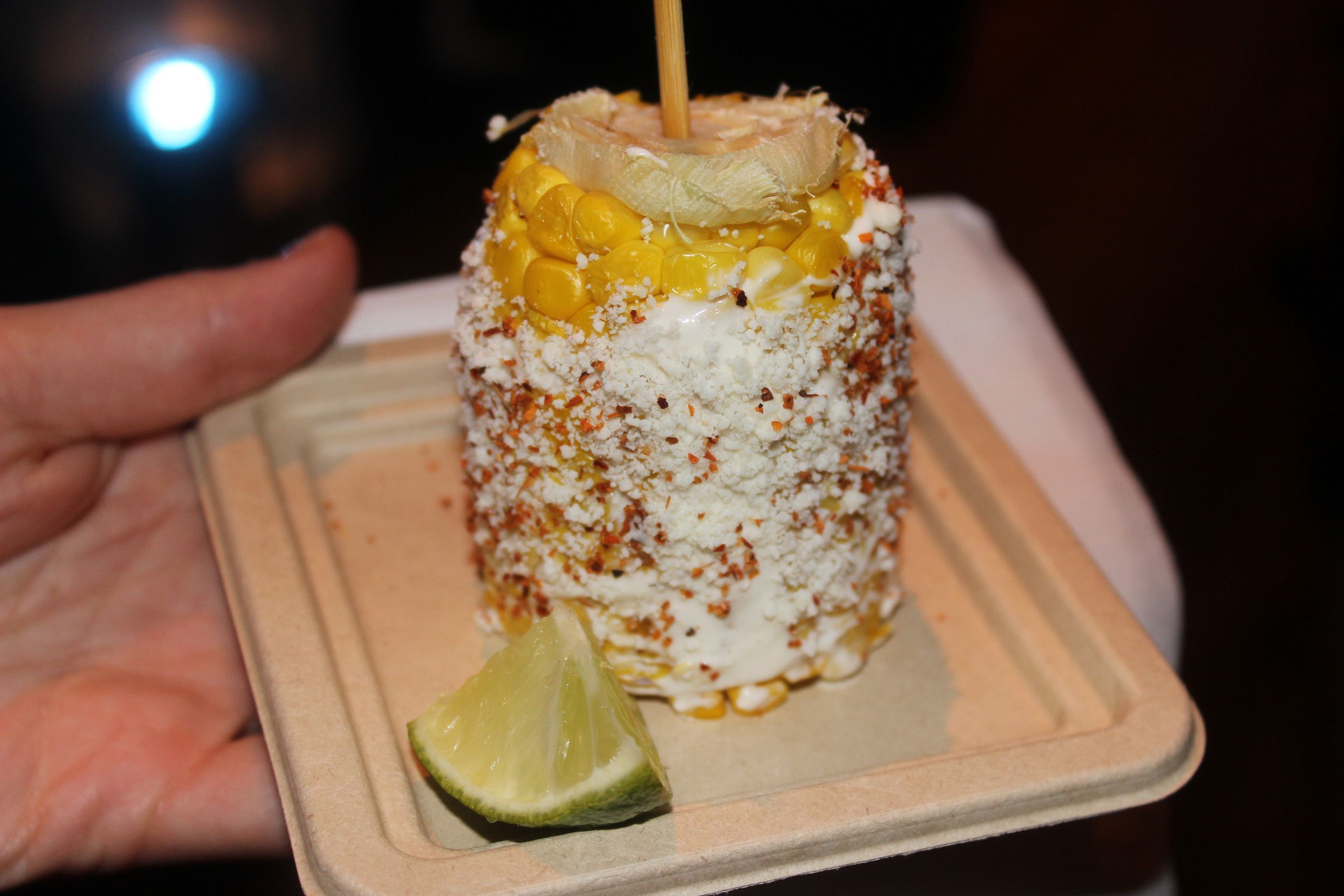 Related Articles
Share
About Author
(1) Reader Comment