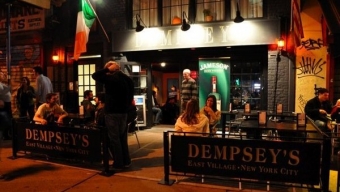 Our correspondent vowed to have a drink at every single bar in Hoboken and did so successfully with Spirits in the Sixth Borough. Every Friday morning, we'll pick up where he left off, showing you distinctive bars in each New York City borough perhaps for the very first time, perhaps to refresh your memory of a fun place you've ducked into, or perhaps to suggest a new spot for you to check out as you gear up for the weekend. You can follow our sudsy travels every week with LocalBozo.com's "Drink Here Now."
Dempsey's Pub
61 Second Avenue near 4th Street, East Village
212-388-0662
Getting There: 6 to Bleecker Street; F to Second Avenue
http://www.dempseyspub.com
Some days I opt for speakeasy style cocktail spots or enjoying the warm weather at a rooftop bar. And then there are others where I just want to kick back at a no frills place for a round of affordable beers. That's Dempsey's for you. An Irish pub and sports bar that's about as laid back a place as you'll find in the rapidly changing East Village. Their friendly bartenders are just a part of the story at one of the neighborhood's best dives, that remains as popular as ever.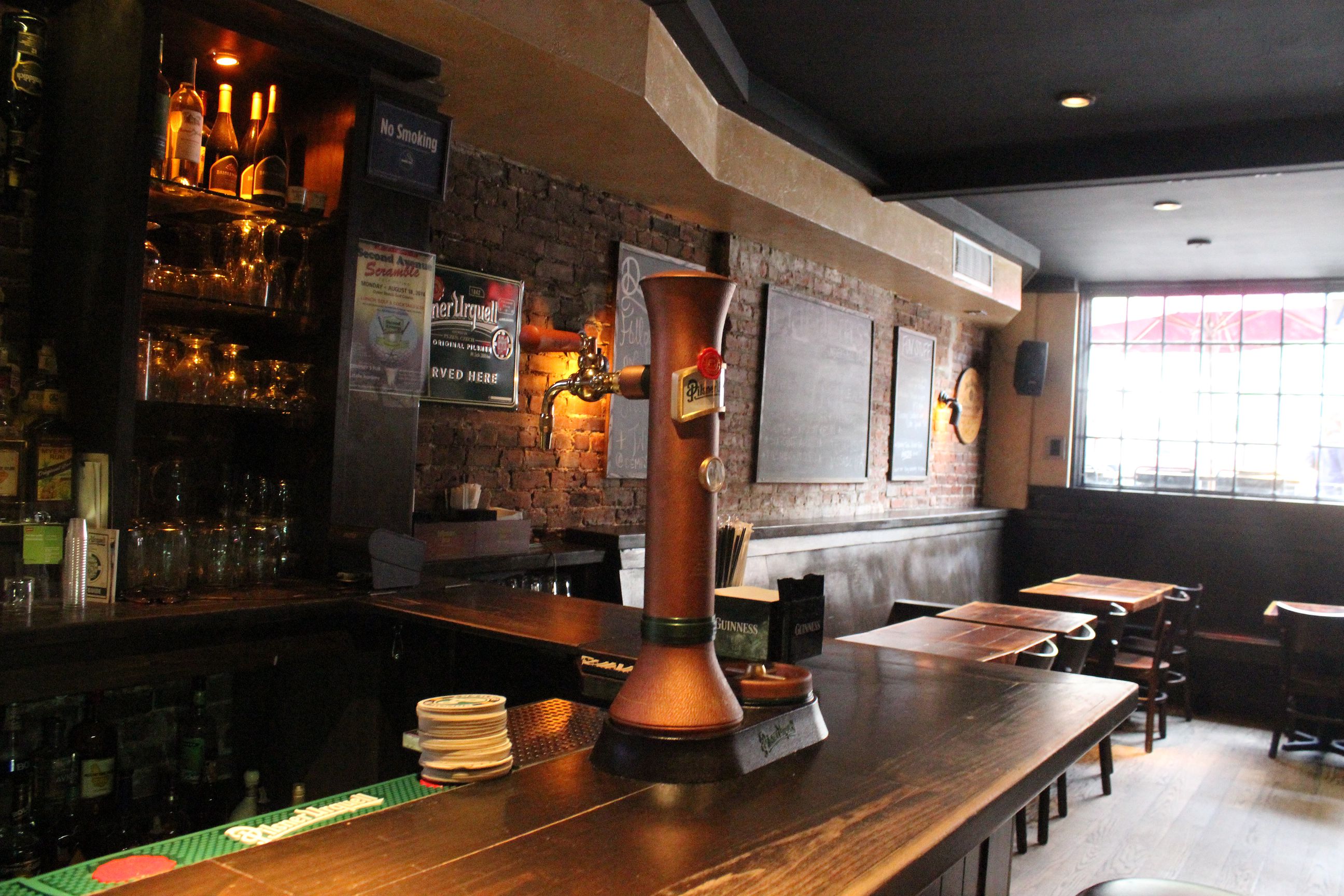 If the dark black awning outside doesn't attract passersby, the outdoor patio surely will, where tables are routinely filled. Inside, the place is dimly lit and far more spacious than its outward appearance might imply. In traditional pub fashion, the places is bereft of much decor where the requisite beer signage is sporadically placed around the flatscreen televisions seemingly found everywhere. Most of the light inside peers in from the front windows which brighten up the tables near the door, but at Dempsey's no space is left untouched for folks to find space to sit.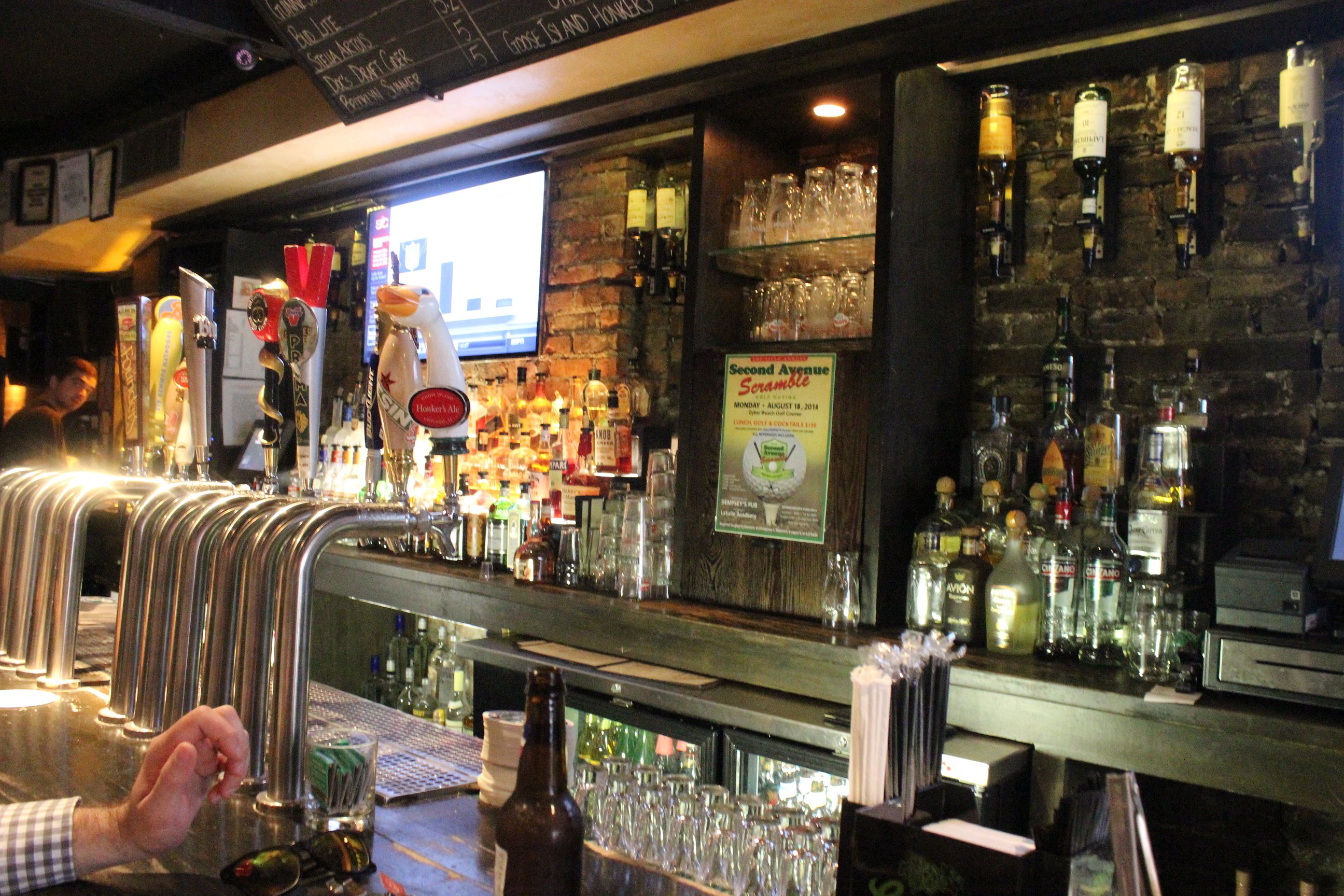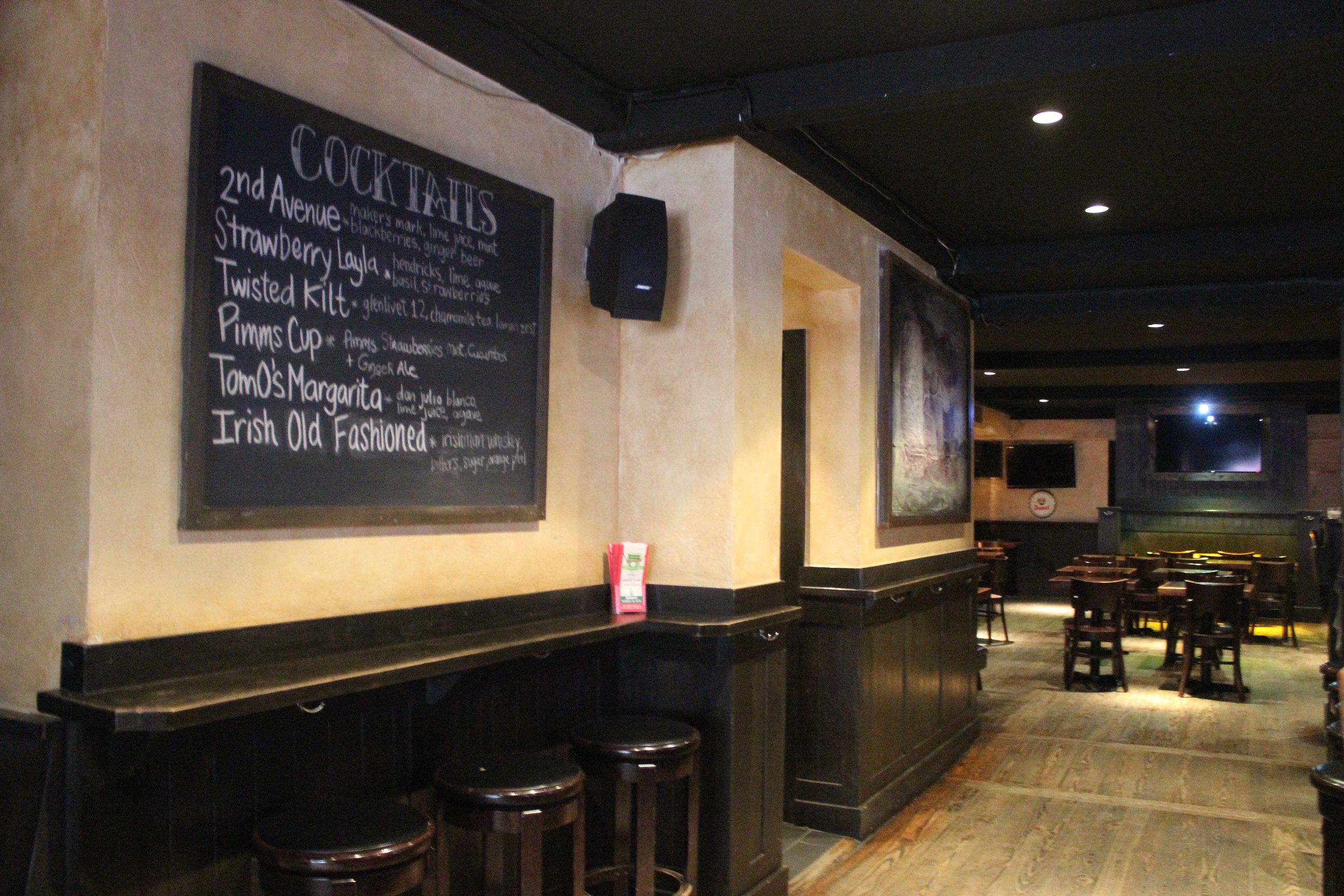 Fortunately the menu here is a fine step up from run of the mill bar fare, where their tasty, tangy and meaty "Wings" (sm. $8; lg. $12) are a neighborhood standout. The best part about Dempseys though isn't their impressive selection of draught beers on tap (Goose Island, Bronx Brewery, Sixpoint, Victory, Brooklyn Brewery to name a few) or in bottles- it's the place's specials featuring Happy Hours every weeknight until 7pm and a Monday night "Burger and Beer" deal for just $10. And if you find yourself downtown on a Tuesday, make sure to duck in after 8pm for some live and traditional Irish music, sure to have you raising a glass and yelling Slainte. Or at least trying to pronounce it.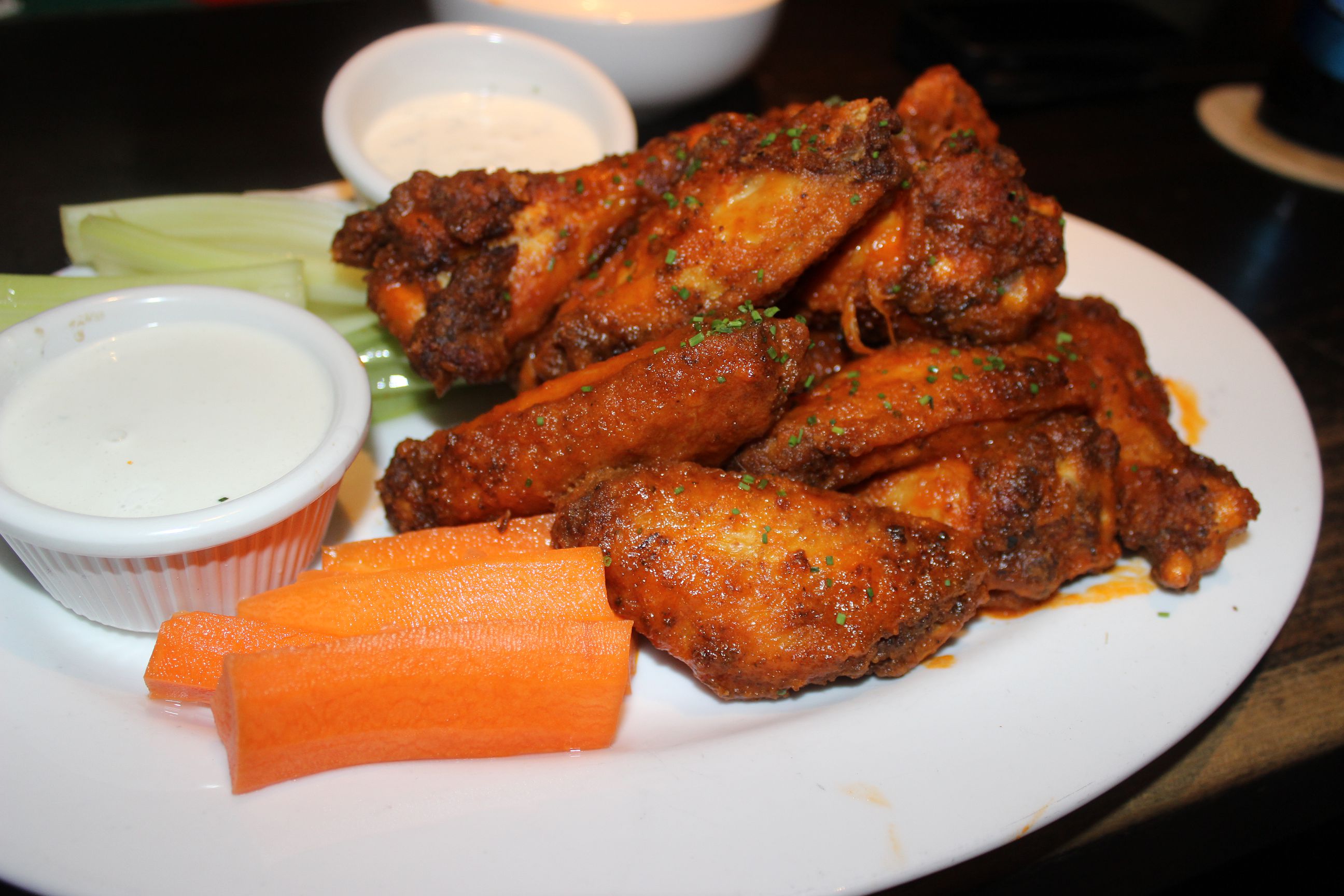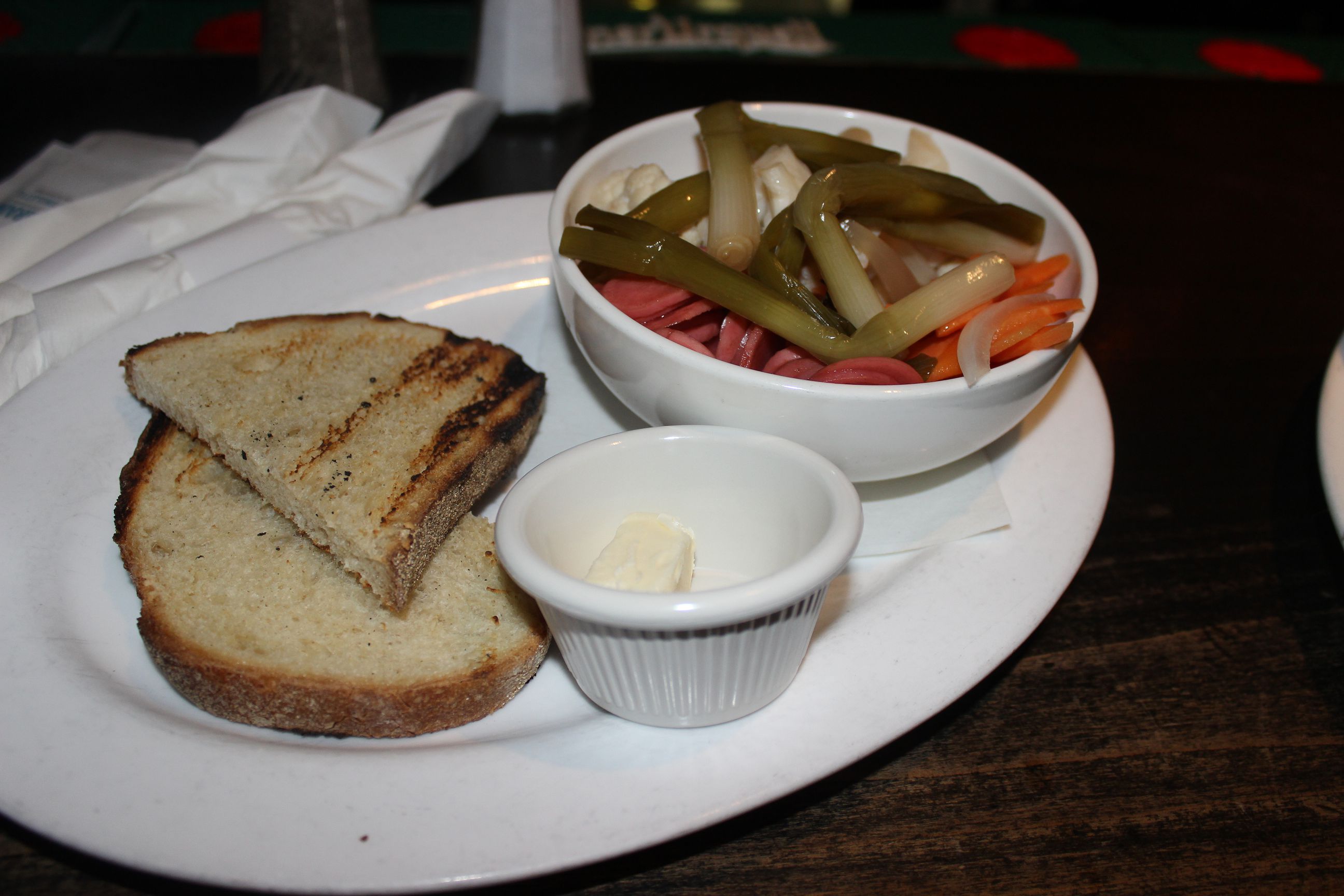 The Rundown
Bar Type - A sizable Irish pub that doubles as a fun sports bar.
When to Visit – Get in here before 7 during the week and you're likely to find yourself in the midst of a decent special on beers. But Dempsey's is also a great spot to frequent on game day or as a spot to grab your first beer of the night.
Value - The Happy Hour at Dempsey's sure did make our wallets….well, happy. $5 pours of Guinness and $3 bottles of Bud? Done and done.
The Lowdown – Dempsey's is a fun and versatile bar that's great for cheap drinking, people watching, sports watching and for drinking Irish whiskey. It's as unpretentious as it gets and candidly, you're just as likely to have as much fun here as you are at any similar haunt. There's nothing fancy about Dempsey's Pub. Maybe that's why we dig it so much.
- Alex Corrine
Related Articles
Share
About Author
(0) Readers Comments