Empowering impoverished New Yorkers with the ability to become self-sufficient, The HOPE Program is one of New York City's most successful and recognized nonprofit organizations tasked with full-on life rejuvenation. With a focus on breaking through typical employment barriers like previous incarceration, addiction and lack of education, the participants of HOPE are subject to training in a variety of areas that prepares each student for a pathway of career success. And some 72% of graduates proceed to be placed and retained in jobs across a multitude of spectrums because of HOPE's reputation. Thursday evening, The HOPE Program assembled several hundred staff members and guests at the Upper West Side's Steelcase building for the 3rd Annual "A Taste of Hope," a sold out event where 98% of the proceeds would go directly to funding the Program's initiatives.
Though the potential for bad weather loomed for much of Thursday night, the rain held off, allowing guests to file to the outdoor terrace at Steelcase which provides outstanding views of Columbus Circle and Central Park. With bartenders assembled outside handing out pours of Syrah ("Le Jaja de Jau"), Chardonnay (Gorgo "Chardonnay Delle Venezie") and bottles of Corona, the terrace quickly crowded with folks trying to soak up the warm weather as the sun began to set. But inside, much like last year's equally impressive event, a smorgasbord of outstanding eats was laid out for guests to enjoy.
More than a dozen restaurants and vendors set up tables to dole out distinctive dishes at "A Taste of Hope," ranging from savory appetizers to sweet desserts. Our first stop was at Jimmy's No. 43, where our buds were doling out spoonfuls of creamy grits coupled with hearty helpings of deliciously smoked pork- both of which paired nicely together. Nearby, Chelsea Market Baskets was serving slices of grilled cheese sandwiches called "Pressed Cheese a la CMB," and once again, guests were grabbing at them before they even reached their serving plate. Pairing a Missouri Prairie Breeze Cheddar with a caramelized onion chutney and tomato beneath two rustic Italian loaf slices from Amy's Bread, the sweet and gooey sandwich was incredibly rich and tasty. Red Gravy's "Crostini with Ricotta, Smashed Fava Beans and Proscuitto," Indiana Market & Catering's "Shrimp Tapas with Butternut Squash Puree and Pickled Peppers," and Terri's "Organic Chickpea Tuna Melt" were other notables that we nibbled on as we paraded around the space, between repeat cocktail gulps from Tito's Homemade Vodka.
Once our appetites were sufficiently satisfied, we joined the roomful of guests near the podium for The Hope Program's awards presentation and the evening's speeches. Chairman Paul Neuman, of Neuman's Kitchen who prepared eight different dishes of samples during the event, would present A Taste of HOPE Honoree Tod Mann to the audience and welcome celebrity chef turned television personality Rocco DiSpirito to the podium, who would spend several minutes extolling the many virtues of The HOPE Program. But HOPE is only as strong as the real life folks it helps and graduate Arden Johnson bravely discussed his battles with addiction and incarceration and overcoming a background that would have been thought to be perilous to become a successful and upstanding member of society, all because he was able to find HOPE.
Perhaps metaphorically, the rain held off as the evening progressed and once overstuffed with food, guests perused the array of silent auction items which ranged from baseball tickets to VIP experiences at live television tapings- all in the name of fundraising for The HOPE Program. Though the two and a half hours seemed to move quickly, the importance of HOPE's initiatives was never lost on anyone in attendance. Many of HOPE's current students and graduates were actually in attendance, both working the affair and networking with philanthropic guests who were more than interested in hearing their stories of perseverance and triumph. As we began to head for home, we grabbed an old-fashioned "Chocolate Egg Cream" courtesy of Brooklyn Seltzer- traditional and refreshing- before returning back on our way, knowing that we had played some small part in turning around the life of an actual person that had previously been dismissed.
- Jane Van Arsdale
Food Photos from The 3rd Annual 'A Taste of HOPE'

Jimmy's No. 43: "Smoked Pulled Pork and Grits"

Terri – "Chickpea Tuna Melt & Vegan Brownies"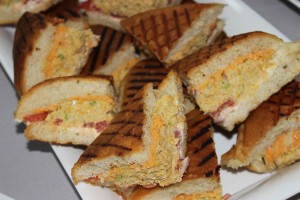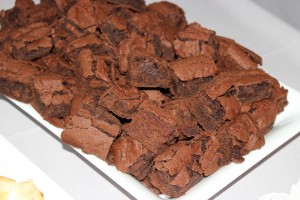 Indiana Market & Catering: "Shrimp Tapas with Butternut Squash Puree & Pickled Peppers"

Four & Twenty Blackbirds: "Chocolate Chess Pies & Salty Honey Custard"
Red Gravy: "Crostini with Ricotta, Smashed Fava Beans & Prosciutto"
Kossars Bialys: "1936 Style Bialys with Butter and Cream Cheese"
Evelyn's Kitchen: "Toffee Blondies, Triple Chocolate Brownies, Banana Pudding Pudgies"
Li Lac Chocolates: "Variety of Chocolates"
Chelsea Market Baskets: "Pressed Cheese a la CMB"
Brooklyn Seltzer: "Strawberry Eggcream"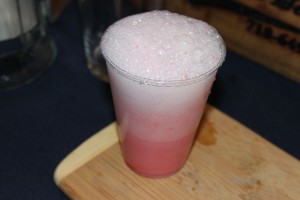 Neuman's Kitchen
"Norwegian Smoked Salmon" & "Mozzarella, Roasted Tomato & Basil Skewers"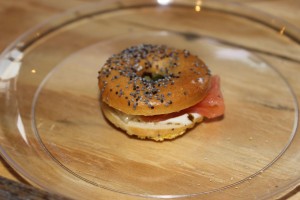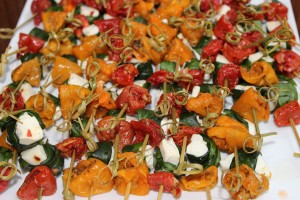 "Fennel Pesto Grilled Shrimp" & "Lemon, Sumac & Fennel Dusted Chicken Skewers"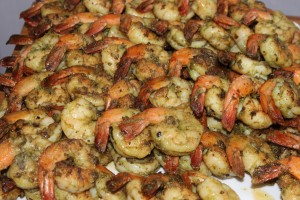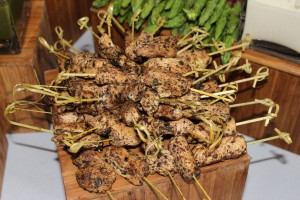 "Sun Dried Beef Wrapped Asparagus Spears" & "Lamb, Pine Nut & Pomegranate Empanadas"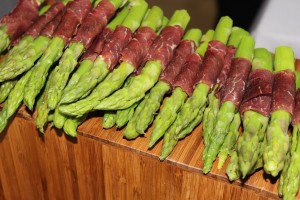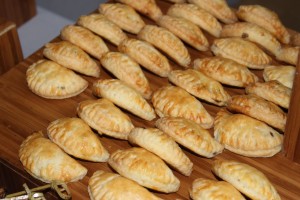 "Mini Falafel Pitas with Tahini Yogurt"
Related Articles
Share
About Author
(0) Readers Comments