In support of various initiatives to support service programs for the homeless in the area, the 2014 "Grand Gourmet – The Flavor of Midtown" once again returned to Grand Central Terminal Thursday night courtesy of the Grand Central Partnership. The two and a half hour event would shut down Vanderbilt Hall for commuters, instead offering up an unparalleled smorgasbord of tasty eats and delicious drinks from the bars, restaurants, lounges and vendors in the area to hundreds of anxious guests. And with close to forty different participants on hand, some of Manhattan's most reputable haunts would be serving small tasting plates of their finest fare to the hungry masses amid a sometimes frenzied setting.
The lengthy line to enter Vanderbilt Hall extended down much of the Terminal's main corridor and down past the electronic ticketing machines. But it moved expeditiously and soon, the entire space was swarming with a cavalcade of suit and tie types with their hands extended outward for the next tasty cocktail or pour of Finger Lakes wine that they found within their collective grasp. Pours of Kelso "Pilsner" courtesy of Grand Central's own Beer Table as the evening's sole beer purveyor brought with it the biggest backlog, but with The Campbell Apartment and Bookmarks Lounge slinging mixologist crafted drinks nearby, there were plenty of alternatives to keep even the most casual drinkers happy.
With such a diverse array of restaurants in midtown, it should come as no surprise that most of the food being served was noteworthy- though there were certainly some standout and surprise dishes. With cups of frothy beer in hand, we immediately stopped, appropriately at Grand Central Oyster Bar where we struggled to slurp up a "Roasted Blue Point Oyster with Herb Parmesan Butter." Cooked and stuck to the shell, the chewy shellfish was distinctively succulent, yielding a more savory and Italian inspired oyster than we're used to eating. Nearby, we managed to pop a couple of bite sized "Yellowfin Tuna Cakes with Tartar Sauce" from Pershing Square quickly as we approached the next lineup of tables and other seafood options like Club 101's selection of three different choices of "Gazpacho with Saffron Poached White Shrimp," The Sea Fire Grill's "Lobster Sliders," Tulsi's Indian inspired "Avocado Jhal Muri with Goan Shrimp" and Ruby Foo's Times Square's "Cold Smoked Hamachi" were each especially tasty dishes for non meat eaters to enjoy. Rest assured though, there were plenty of red meat options for the carnivore to manhandle as well.
Event fixtures like Benjamin Steakhouse ("Porthouse Bites"), Strip House Midtown ("Wagyu Strip Steak") and Michael Jordan's The Steak House NYC ("New York Strip Steak") were serving up their tasty takes on tender steak, but it was The Capital Grille's "Kona-crusted Tenderloin with Shallot Butter" that was the standout for us. The decadent creamy butter melted into the still pink marbled strips, yielding an unbelievably delicious confluence of flavors in every morsel.
To our discerning palates, there were three dishes though that stood above the rest. Midtown Italian restaurant Naples 45 brought a piping hot and traditional tasting "Polpettine Meatball" that was lacquered in sweet red sauce and garnished with ample parmesan cheese, while Davio's Northern Italian Steakhouse was serving two fluffy gnocchi dishes – a meat filled "Bolognese" and a "White Truffle with Organic Mushrooms"- which were downright outstanding. But our hands down favorite dish came courtesy of La Fonda Del Sol and their "Tuna Tacos." Fresh slices of raw tuna overstuffed a hardened nori shell tatop an avocado spread. The fish and creamy green condiment paired excellently with the seaweed crunch of the shell and forced our hand to come back for thirds.
This is hardly our first "Grand Gourmet" rodeo, having attended in 2012 and 2013 so we knew going in how heavily attended the event would be. But still, there's nothing that fully prepares you for the overwhelming tastes, smells and sights that the evening has to offer in the midst of an historic venue. Tasting from every single table is a challenge that we certainly welcome, but at some inevitable point in the evening, we all reach our fill. It's the picking and choosing of those last remaining bites that really highlights the standout dishes. And it's in those moments where you take stock of how much midtown truly has to offer.
- Jane Van Arsdale
Photos from the 2014 Grand Gourmet: The Flavor of Midtown

Ammos Estiatorio: "Grilled Mediterranean Octopus"

Butterfield 8: "Short Rib Tortellini" & "Deviled Eggs with Smoked Paprika"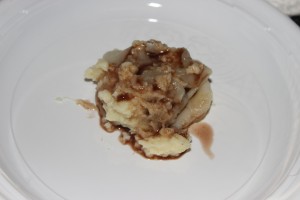 Public House New York: "Chicken Francese Meatballs"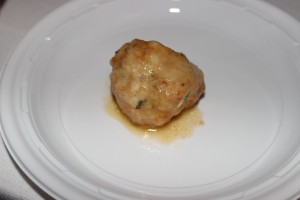 Pescatore: "Spinach & Ricotta Gnocchi Bolognese"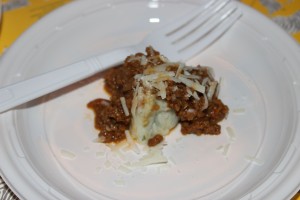 The Wheeltapper Pub: "Sage-crusted Lamb Loin with Curry Hummus"

Triomphe: "Sprouted Wheat & Crab Salad"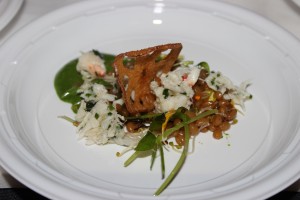 Grand Central Oyster Bar: Roasted Blue Point Oysters with Herb Parmesan Butter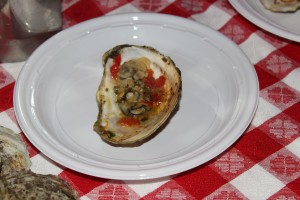 Pershing Square: Yellowfin Tuna Cake with Plantain Chips & Tartar Sauce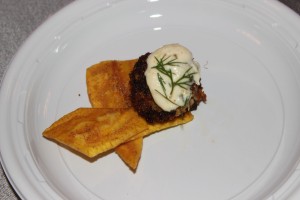 Lexington Brass: Rhubarb & Citrus Salad with Duck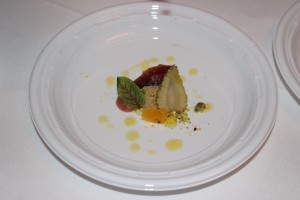 Club 101: Gazpacho with Saffron Poached White Shrimp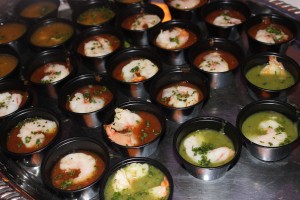 Nios: Smoked Duck Salad

New York Central Bar & Kitchen at The Grand Hyatt: Central Mac & Cheese with Bacon, Tomatoes, Spinach & Pretzel Crust

O'Casey's: Chipotle Corned Beef & Potato Croquettes

Pera Mediterranean Brasserie: Dry Baby Eggplant stuffed with Herbs, Nuts. Dry Fruit & Rice Medley

The Capital Grille: Kona-crusted Tenderloin with Shallot Butter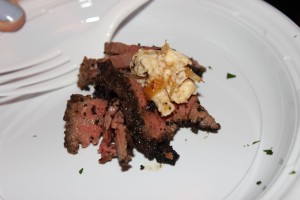 The Sea Fire Grill: Lobster Sliders

Benjamin Steakhouse: U.S.D.A Prime Dry-Aged Porterhouse Bites & Creamless Creamed Spinach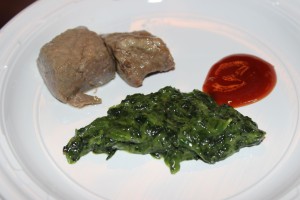 The Long Room: Stout Braised Pork Belly Slider with Maple-Porter Mustard & Pickled Red Onion

St. Andrews Restaurant: Wild Mushroom and Gran Padano Polenta topped with Pickle-brined Pork Tenderloin

Financier Patisserie: Verrines Coupe Marquise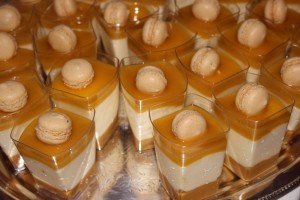 Davio's Northern Italian Steakhouse: Gnocchi Bolognese and Gnocchi & White Truffle and Organic Mushrooms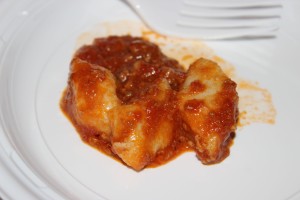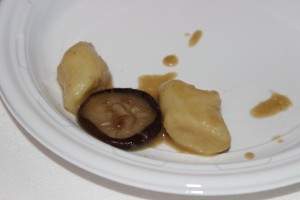 Ciao Bella: Assorted Gelato and Sorbet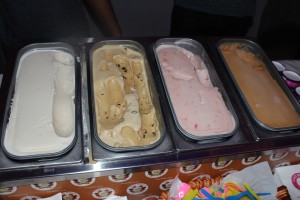 Kellari Taverna: Crabmeat Roll Wrapped in Phyllo

Da Noi: "Rotolo Montanara"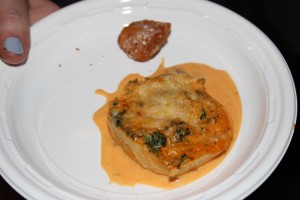 Michael Jordan's The Steak House NYC: "Sliced New York Strip Steak with Warm Garlic Bread & Gorgonzola Fondue"

Naples 45: "Polpettine Meatballs"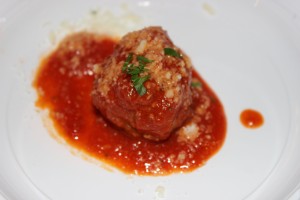 La Fonda Del Sol: Tuna Tacos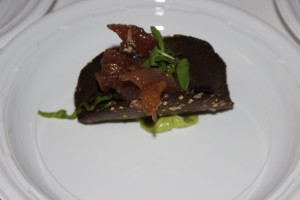 Ruby Foo's Times Square: Cold Smoked Hamachi with Radish, Orange & Cilantro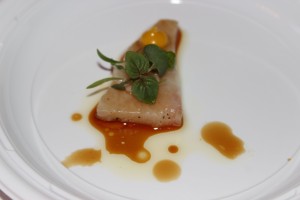 Vitae: Pulled Pork Tacos

Strip House Midtown: Wagyu Strip Steak with Charred Broccoli

Cibo: Braised Lamb & Spinach Strudel with Roasted Garlic Hummus & Tomato-Mint Salsa

Murray's Cheese Shop: Selection of Cave-aged Cheese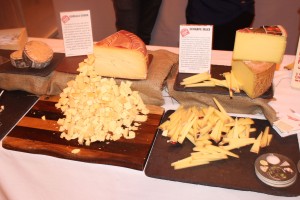 Tulsi: Avocado Jhal Muri with Goan Shrimp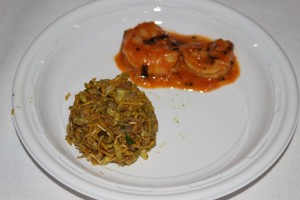 Li-Lac Chocolates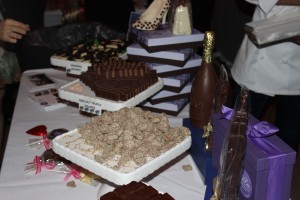 Magnolia Bakery: Banana Pudding & Mini Cupcakes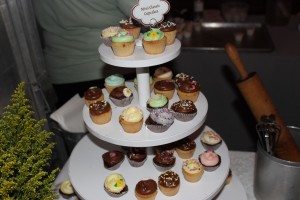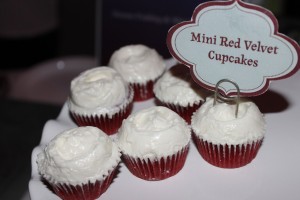 Related Articles
Share
About Author
(2) Readers Comments