Our correspondent vowed to have a drink at every single bar in Hoboken and did so successfully with Spirits in the Sixth Borough." Every Friday morning, we'll pick up where he left off, showing you distinctive bars in each New York City borough perhaps for the very first time, perhaps to refresh your memory of a fun place you've ducked into, or perhaps to suggest a new spot for you to check out as you gear up for the weekend. You can follow our sudsy travels every week with LocalBozo.com's "Drink Here Now."
The Guilty Goose
131 West 23rd Street near Sixth Avenue, Chelsea
212-255-3727
Getting There: 1,F,M to 23rd Street
http://www.guiltygoose.com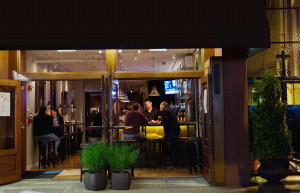 It's a slightly upscale style gastropub meets brasserie and it sits inside of a Chelsea bed and breakfast. It's The Guilty Goose and it's a relaxing space to kick back and enjoy any number of their long list of delicious craft beers. With a handful of competitively priced specials amid the casual setting, The Guilty Goose is an ideal destination in a nook of the neighborhood that is bereft of notable ones.
From inside the bar, you'd have no idea that there was a quaint Inn connected to the place. The bar seats are routinely occupied, but the nearby tables that line the adjacent wall are fully sufficient to chow down on some of the Goose's fairly eclectic menu. From charcuterie & cheese to pot stewed dishes and flatbreads, there's plenty to choose from here. The "Fish Tacos" ($14) with a bucket of tasty French fries were particularly tasty, kicked up a bit with a sriracha aioli.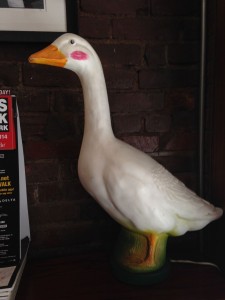 The taps are a rotating array of eight distinctive styles, currently highlighted by the intense Great South Bay "Hoppocratic Oath" ($9) and the Coronado and Cigar City "Jurata" ($8). We stayed a bit more familiar though, washing down each hunk of taco with an Ommegang "Witte" ($7), an old favorite. The bar does also offer some large format style brews, each of which is greater than 20 ounces and ranges in price from $15 to $41 (Allagash "Curieux Bourbon Barrel-Aged Trippel") which should really only be ordered if you're attempting to impress your friends or your lady with full on beer snobbery). The Guilty Goose also has plenty of space in back for bottomless boozy brunches on weekends or for ponying up for a more intimate dinner in their plush green booths. The overhead bulbs hanging down from the track lighting gives the Goose a very modern feel- almost as if this place used to be a failing business until Chef Robert Irvine and his "Restaurant: Impossible" crew came in and overhauled its entire layout. I suppose that's a pretty warm compliment for a very comfortable craft beer bar and restaurant that we stumbled upon.
The Rundown
Bar Type - A relatively little known restaurant at the base of a Chelsea bed & breakfast which also happens to be uniquely located and serves up a competent beer list.
When to Visit – Because of the dearth of similar places on 23rd Street, you can't really go wrong here at any time. Though prices are more catered toward the budgeted drinker during Happy Hour, The Guilty Goose is a great area recommendation for meeting with a pal and enjoying a few brews after work. The space is more geared toward enjoying a meal, but as a first or last stop of the night, this place is perfect.
Value - You can stop by any time from 4-7pm for $5 drafts during Happy Hour or enjoy some half priced wines for their 'Couples Night' on Mondays. For the best value, duck in on a day off for a 'Burger & Beer' special, which only costs you $15 and is guaranteed to fill you up.
The Lowdown – The Guilty Goose is one part beer bar and the other, modernized eatery. You aren't likely to find yourself waiting awhile for drinks nor inside of a crazy bar setting. But you can sip on some unique beers, hear yourself talk and find a place where you're actually comfortable. The crowd is likely to skew a bit older, but on the other hand, haven't you been hanging around Murray Hill enough as it is?
- Alex Corrine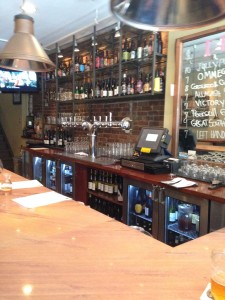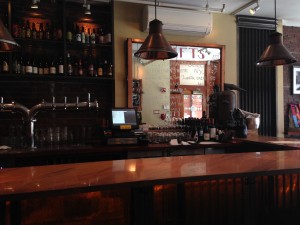 Related Articles
Share
About Author
(0) Readers Comments