Our correspondent vowed to have a drink at every single bar in Hoboken and did so successfully with Spirits in the Sixth Borough." Every Friday morning, we'll pick up where he left off, showing you distinctive bars in each New York City borough perhaps for the very first time, perhaps to refresh your memory of a fun place you've ducked into, or perhaps to suggest a new spot for you to check out as you gear up for the weekend. You can follow our sudsy travels every week with LocalBozo.com's "Drink Here Now."
Golden Cadillac
13 First Avenue near 1st Street, East Village
212-995-5151
Getting There: 6 to Bleecker Street; B,D,F,M to Broadway-Lafayette Street
http://www.goldencadillacnyc.com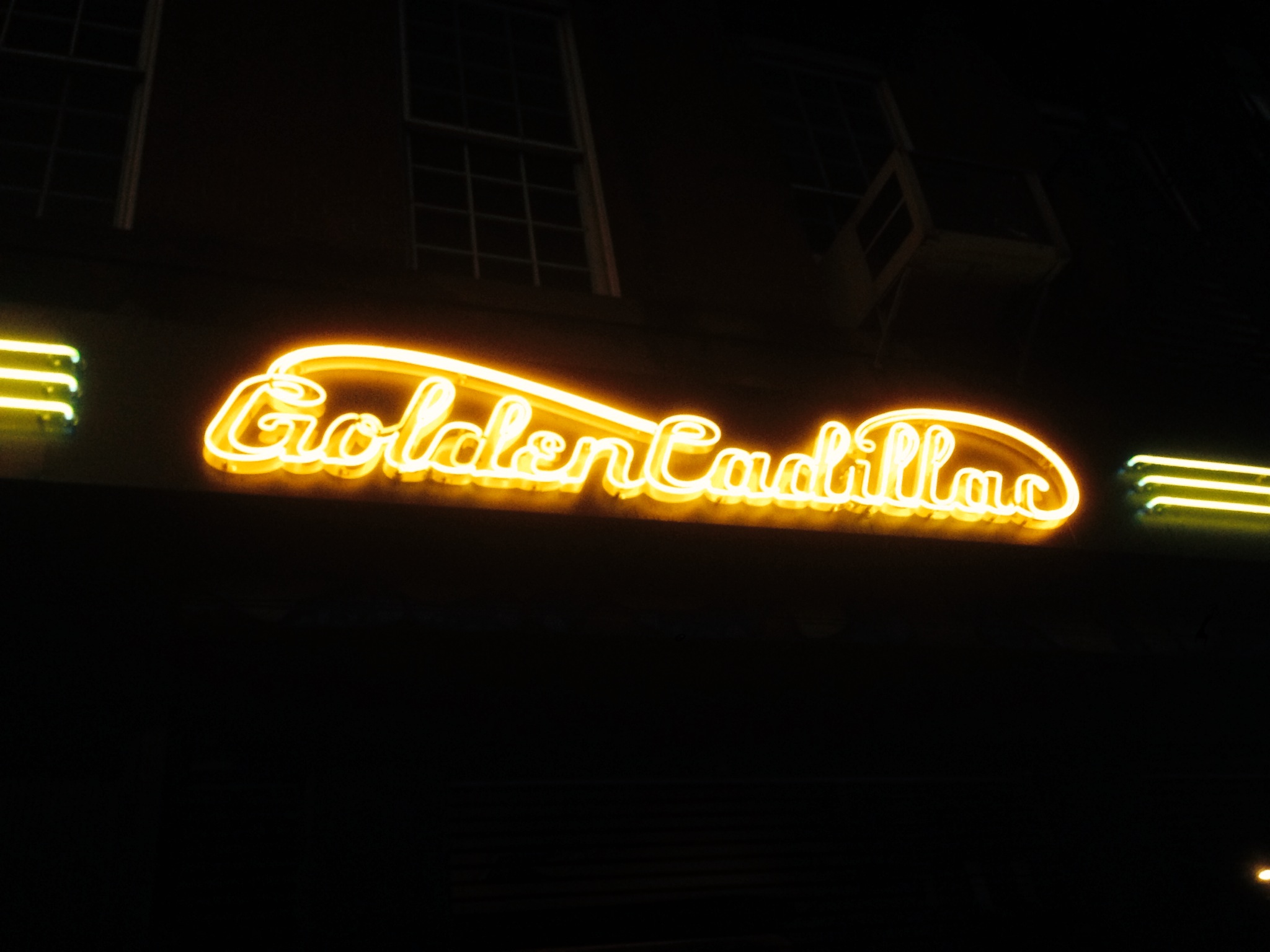 I often find myself stuttering through descriptions of bars in the East Village as I try to justify to a friend why one particularly tacky, divey, packed spot is bumping club music and slapping $9 price tags on their beers while the cozy, couch filled basement with an empathetic folk singer is happy to grab you one for $4.  Perhaps that's why it was so refreshing to walk into the Golden Cadillac, a bar where you know exactly what you are getting yourself into. The pleasantly cheesy yellow fluorescent sign outside gives way to a cozy, dimly lit bar filled with small groups chatting happily amidst the 70s era decor.
We sidled past them as we were brought to one of a few tables lining the walls and seated in a plush pleather booth. I half expected the waitress to saunter over in gogo boots and fishnets as I perused over the short menu of revamped 70′s food classics and the full page dedicated to their signature cocktails.  After I managed to sneak away for a quick trip to the bathroom and was greeted with the festive wallpaper of vintage playboy magazine covers (don't get too excited kids, there's no full nudity here), I settled in to enjoy a "Benton's Old Fashioned" made with bacon-infused bourbon, maple syrup and bitters as we waited for our food to arrive.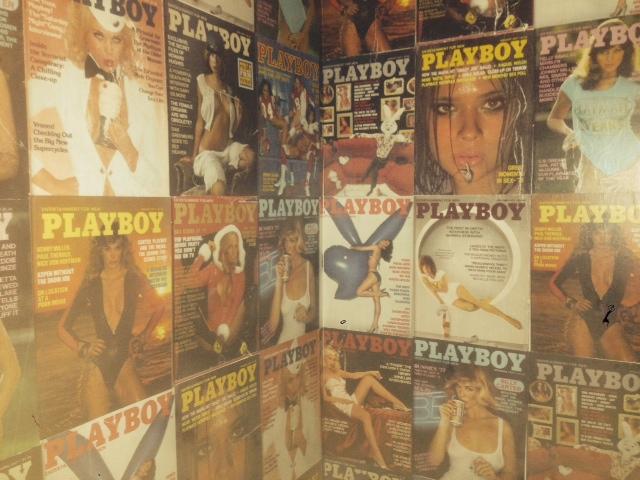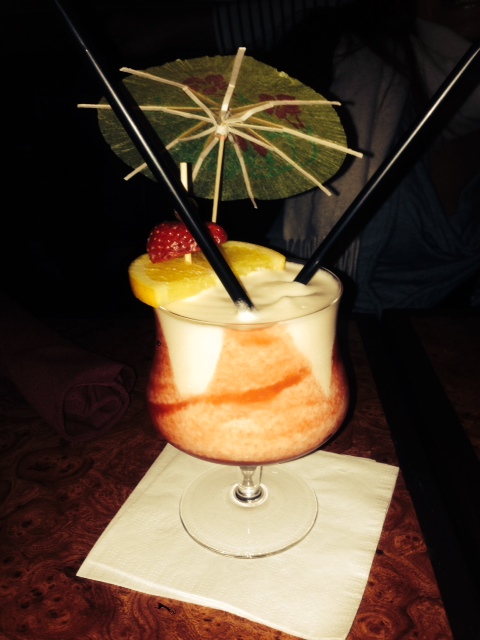 With some good old-fashioned rock and roll set as background noise, the vibe of the Golden Cadillac was friendly with a definitively local feel. The menu was full of fun, modernized 70′s classics, including "Tuna Casserole" ($7), "Poutine Disco Fries" ($8), and "Knish Fondue" ($12) and while the presentation and ideas were unique inside of this trendy environment, the food was not something I would come back for.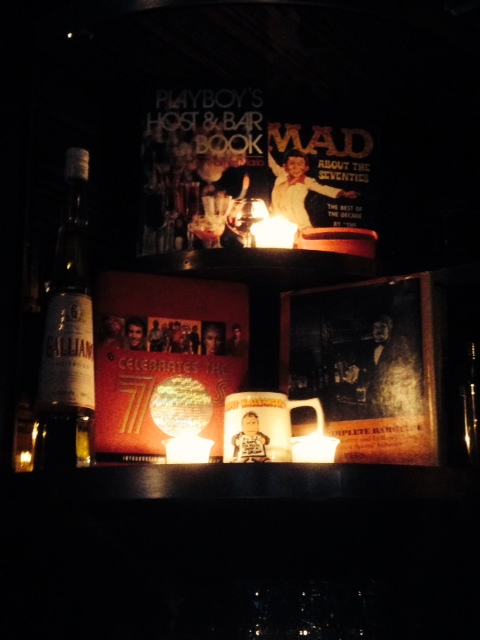 The friendly staff in satin vests and off the shoulder baseball tees made us feel totally at home though. The cocktails were delicious and festive with some of the frozen daiquiri types sporting umbrellas and maraschino cherries. This is, however, not the spot to come for a cheap drink (our pair of Old Fashioneds" tallied up to a hefty $25)- although there was talk of a happy hour that will be implemented in the not-so-distant future where some of their selected cocktails will be offered for $8, a price they also offer for brunch drinks on Saturdays and Sundays.
The Rundown
Bar Type - A modernized take on a classic 70s bar.
When to Visit – More of a weekend night spot, at least until the happy hour is introduced.
Value - $8 Brunch cocktails, but not much else.
The Lowdown – At the Golden Cadillac, you walk in and feel the funk. The dim lighting, friendly staff, and sassy yet classy 70s theme makes it the perfect spot to come solo or with a couple of friends to sip on some delicious-while expensive- cocktails.
- Alicia Raeburn

Related Articles
Share
About Author
(1) Reader Comment