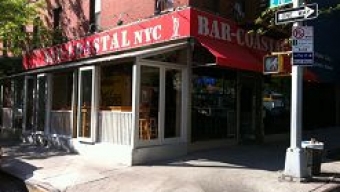 Our correspondent vowed to have a drink at every single bar in Hoboken and did so successfully with Spirits in the Sixth Borough." Every Friday morning, we'll pick up where he left off, showing you distinctive bars in each New York City borough perhaps for the very first time, perhaps to refresh your memory of a fun place you've ducked into, or perhaps to suggest a new spot for you to check out as you gear up for the weekend. You can follow our sudsy travels every week with LocalBozo.com's "Drink Here Now."
Bar Coastal
1495 First Avenue at 78th Street, Upper East Side
212-288-6635
Getting There: 6 to 77th Street
http://www.barcoastal.com
If there's one thing you can say about the Upper East Side it's that it's certainly replete with sports bars. Finding an available table on a football Sunday can be incredibly challenging in the neighborhood if you aren't prepared to arrive early in the day. Surrounded by floor to ceiling windows, Bar Coastal has been combining east and west coast elements since 2000 and with and endless array of big screens and some of the City's best wings, the haunt is an ideal spot even when it isn't game day.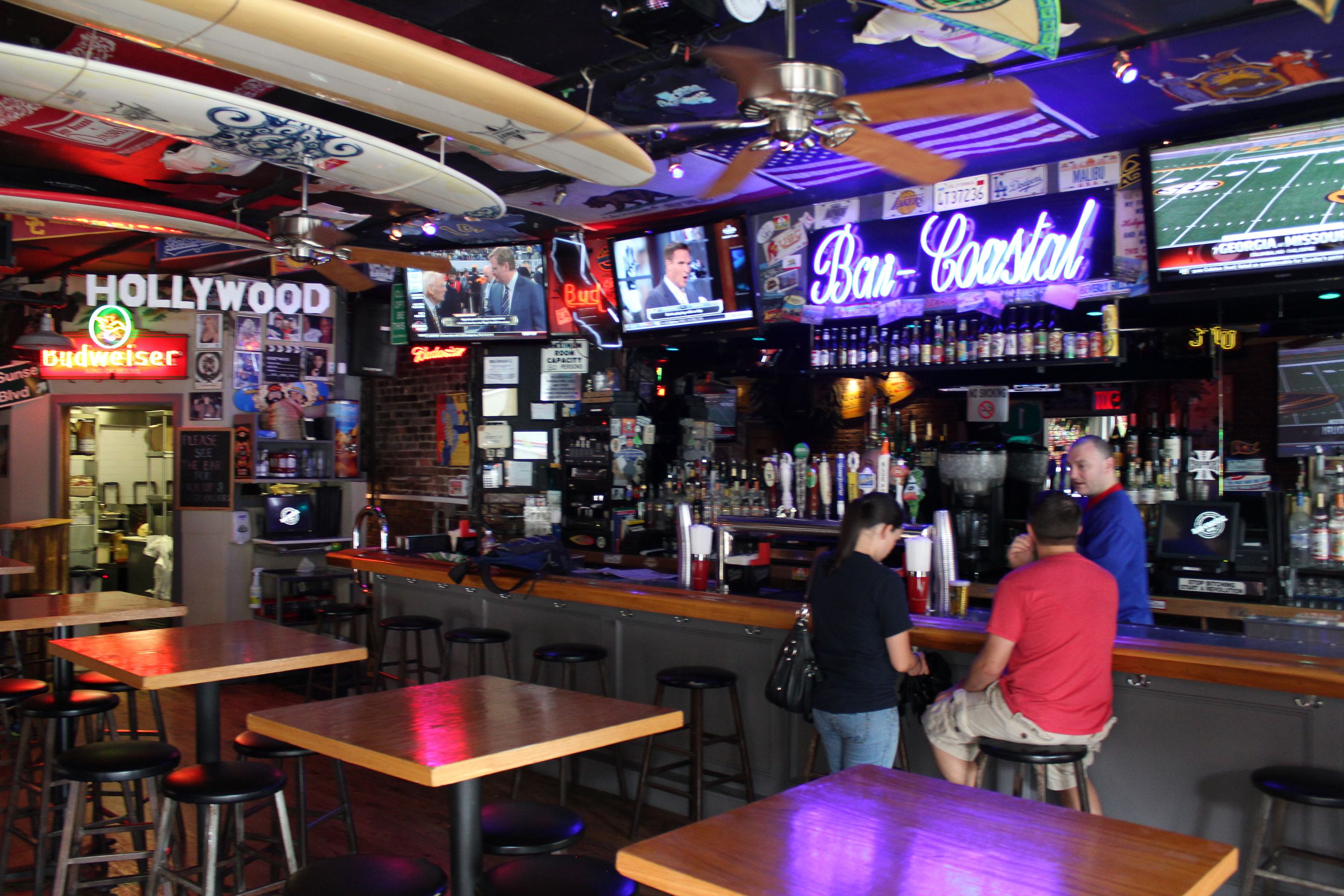 The bar's massive red awning equipped with white block letters called out to us years ago, when we found ourselves in the midst of a spontaneous afternoon bar crawl not knowing where to head next. Over the next few years, Bar Coastal would be among several go-to spots uptown, always providing us with a full bar and competitive drink specials. Inside, the design sports knick-knacks like surfboards overhead, palm trees, a small replica of the Hollywood sign, and the kind of sunny-style decor that would make Californian ex-pats nostalgic for home. Meanwhile, with corner side views looking out onto 78th Street, there is people watching aplenty here and you never forget that you're still in the midst of a bustling Metropolis.
The "Drink Here Now" crew ducked into Bar Coastal early on a rainy weekend afternoon. As the first ones inside, we had the pick of the litter and grabbed a table near the window to watch folks fidgeting with their umbrellas and ordered up some pitchers of Bud Light. If you routinely follow LocalBozo.com, then you know we prefer to do a little day drinking which is what makes Bar Coastal one of our favorite spots. The natural light coupled with the fun and festive interior is a much welcomed change of pace from the traditional dimly lit pubs around town. That said, the value here lies during the week. With $3 Happy Hour specials until 7pm every night, "Wing Wednesdays" which offers half price on wing re-orders, and Thursday "Ladies Nights" with most drinks for gals at $2, the prices can often be unbeatable.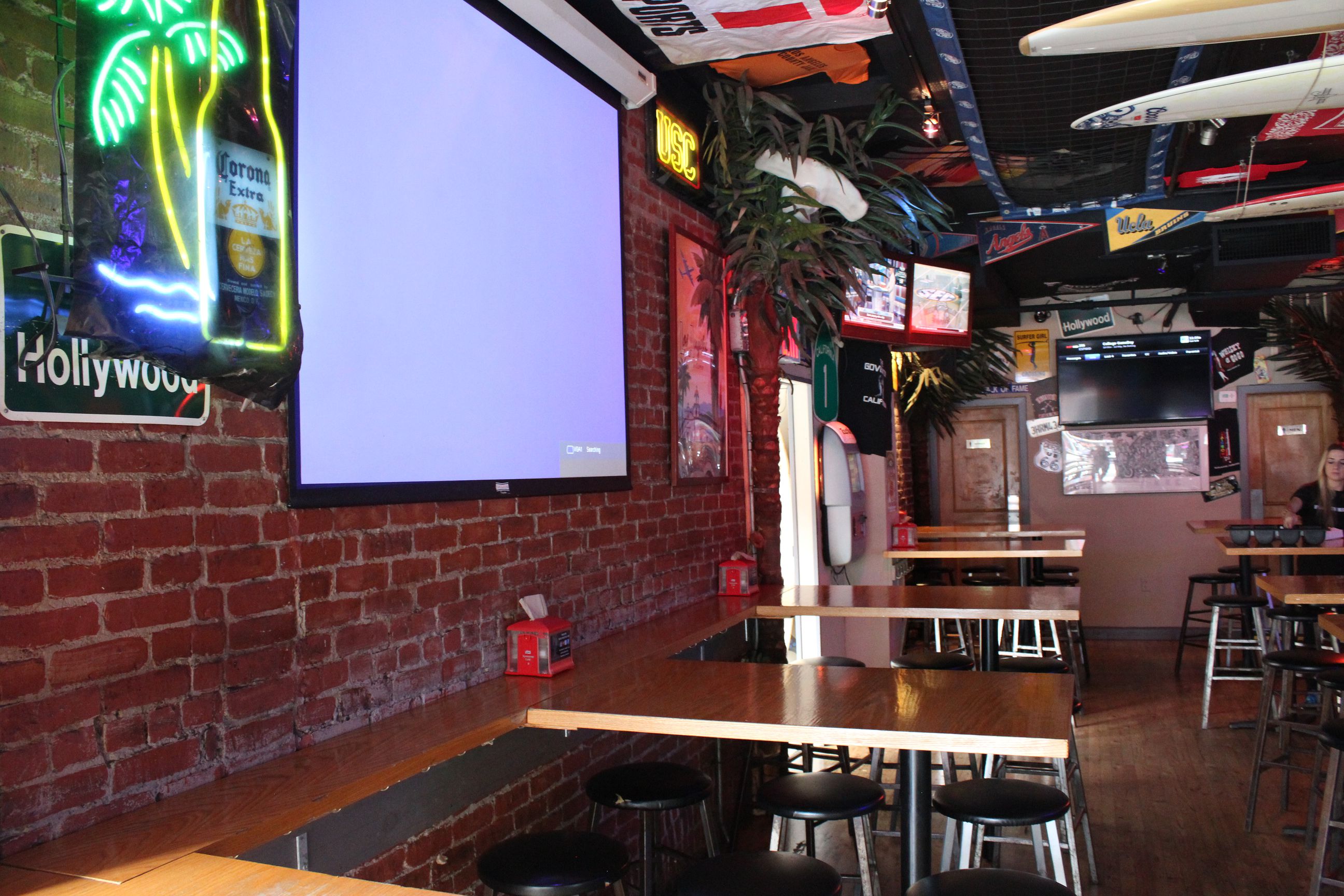 Our advice? If you're in the neighborhood, drop in after work on Wednesday night and taste their unbeatable wings. They are doused in tasty tangy hot sauce and are bulbous and meaty to boot. And if you're an outsider to the UES, head over on Saturday afternoon where from noon to 6pm, $40 gets you unlimited beer and wings. It's all you can eat and drink AND it gets you back home and in bed where you belong, before 8pm.
The Rundown
Bar Type - A California meets New York City inspired sports bar
When to Visit – Saturday afternoons if you're a football fan, and if you're not- then "Wing Wednesdays." But any night after work will suffice.
Value - Bar Coastal's fully stocked bar has got you covered, but if you're here, you're likely sticking to beer or mixed drinks. Stop in before 7pm any night and you've got a great selection for just $3.
The Lowdown – Even amongst the fratty fray of the Upper East Side sports bars, Bar Coastal is a standout. Their wings are perhaps the best in the area, their specials are competitive, but something about the place just exudes an overriding feeling of fun. It's well lit and always well attended, and no matter which coast you're from, you'll feel right at home inside. Just leave your wetsuit at home. You just look silly in it.
-Alex Corrine
Related Articles
Share
About Author
(0) Readers Comments