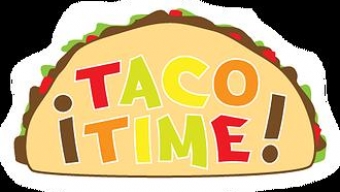 Ah the dog days of summer. We've been a bit spoiled by the autumn like weather as July winds down, but rest assured we've got another full month to get through before we hit Labor Day weekend, signaling the approach toward winter. There are a ton of things going on in and around New York City all month long, giving you every excuse in the world to shun the Hamptons and the Jersey Shore and really enjoy staying around here in August. And these are the places where you NEED to be.

August Events in New York City: Where You Need to Be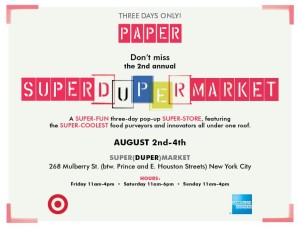 Date: Friday, August 2nd – Sunday, August 4th, 2013

Event: Super(Duper) Market

Place: 268 Mulberry Street

Cost: Free to enter
The Scoop: For a second year, an eclectic collection of wares opens up at a pop-up shop called the Super(Duper) Market for three full days on August's opening weekend.  Inside you'll find delicious products courtesy of local vendors as well as ones from around the country.  Enjoy New York eats from the likes of Brooklyn Soda Works, Momofuku Milk Bar, La Esquina, and Sour Puss Pickles, plus a choice selection of offerings from Detroit, Los Angeles, San Francisco, Portland and even (gulp) New Jersey. Bring your cash with you though as entry is free, but the goods to take home are not.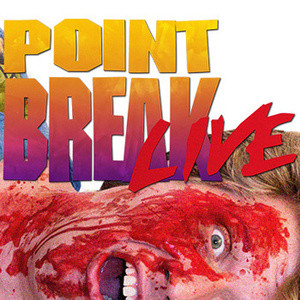 Date: Friday, August 2nd 2013

Event: Point Break Live!

Place: The Bell House

Cost: $26 to $46 
The Scoop: "I am an FBI Agent!" It's a phrase you know and love from one of the most outlandishly fun movies of all time. It's "Point Break" and for one night only you can embody the classic character of Johnny Utah on stage. Point Break Live! lets one lucky audience be the star, as a cast of characters act out the entire movie right on stage. Prepare to be transported to the beach, the bank and the sky as each over the top moment is recreated right before you eyes. Tickets are still on sale but going fast.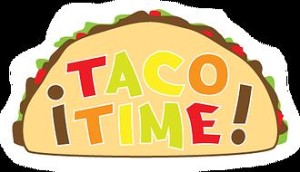 Date: Thursday, August 8th 2013

Event: The NYC Taco Challenge

Place: Studio Arte – 17th Floor

Cost: $30 – General Admission

The Scoop: It's about time the people play Judge and Jury.   At the NYC Taco Challenge, hosted by Downtown Rally, guests are invited to taste six different tacos to crown the undisputed taco king.  Participants include Mercadito, The Taco Shop, El Diablito Taqueria to name a few, plus signature yet to be named cocktails to be sipped upon accordingly.  There's perhaps no better handheld food than the traditional – or the experimental – taco.  And for just $30, with 10% of the proceeds raised going to the Mexican American Student Alliance, we finally have the power to crown taco's local champion.


Date: Saturday, August 10th 2013

Event: Urban Oyster "Neighborhood Eats Tour: New York Waterfront

Place: South Street Seaport

Cost: $85 – General Admission

The Scoop: Sure, as a New Yorker South Street Seaport may not seem to be typical weekend destination. That is all about to change when you meet up with the crew from "Urban Oyster" for a tasting cruise around the harbor allowing all of your senses to be able to drink in this stunning New York City downtown landmark. As you are on the Water Taxi, you will get a lesson in some seriously interesting history and get a first hand account of how bad Super Storm Sandy affected the area. A portion of each ticket will be donated to Sandy relief efforts.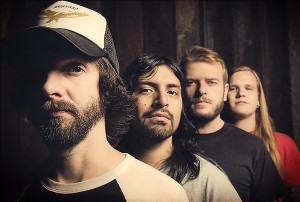 Date: Saturday, August 10th – Tuesday, August 20th, 2013

Event: Concerts, Concerts Everywhere

Place: Various

Cost: Various

The Scoop: This ten day span features a lineup of different bands suitable for any set of ears and any musical taste. Rather than list them all separately, click on these links to get tickets and get down. First up 8/10 as pop-mavens OneRepublic think it's 'too late to apologize' for a big show at Hudson River Park. The affordable tickets and waterfront view should be enough to get you out during a beautiful summer evening on the Pier. Similarly, rock music comes to town on consecutive nights with the boys in 10 Years rocking the Highline Ballroom for just $15 on 8/13 and the mighty Baroness hitting Irving Plaza on 8/14. By the 15th, you're head will hurt from banging. Fortunately for you, the same evening Donavon Frankenreiter- our Jack Johnson-lite- rolls into Brooklyn Bowl for a show that's just $10 in advance and is sure to be a much more relaxed evening. Certainly you read our recap from his June show here. From heavy to light and back again, we wrap the week up in Brooklyn at Music Hall of Williamsburg as The Sword is sure to sell the place out and pack it to the rafters. Unless you're a fan of hip hop, there's plenty to like in this collection of shows this month.
Date: Thursday, August 15th – Friday, August 16th 2013

Event: Philip H. Anselmo and The Illegals Pre-Show Party and Concert

Place: Revolution Bar and Music Hall & The Gramercy Theatre

Cost: Varies

The Scoop: Former Pantera and current Down frontman Phil Anselmo brings his new band the Illegals to the Gramercy Theatre on 8/16 for an all out rock fest on the heels of his new album "Walk Through Exits Only." Once you've got your ticket to the show and a copy of the new record, trek it out to Long Island to Amityville's Revolution Bar and Music Hall for a pre-party on 8/15- meet the band in person during the exclusive meet and greet as well as live, heavy performances by some up and coming acts.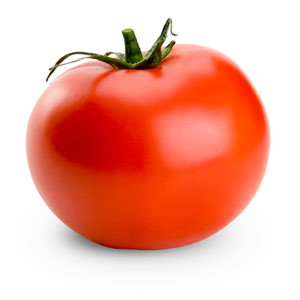 Date: Sunday, August 18th 2013

Event: Tomato Fest 2013

Place: The Green Table at Chelsea Market

Cost: $50 for Members; $55 for Non-Members

The Scoop: Presented by Food Systems Network NYC, it's Tomato Fest 2013! The two hour celebration will feature a summertime tasting of tomato infused cocktails and bites with drinks courtesy of Brooklyn Brewery, Greenhook Ginsmiths, and The Green Table's own mixologist Rick Hickman. Food comes from Runner and Stone, Foragers Table, and Suenos…But lets be honest- the cause is great and so are tomatoes. So what are you waiting for? It's Summer!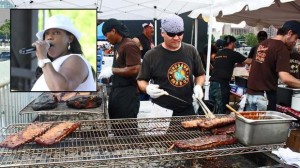 Date: Saturday, August 24th, 2013

Event: Hudson River Park's Blues BBQ

Place: Hudson River Park

Cost: Free (Well, sort of.)

The Scoop: Combine the west side's picturesque park views with live music and some great seasonal eats from some of the City's finest masters. That's what you'll find at the "Hudson River Park Blues BBQ." Live music from Kaki King, Nikki Hill, Tracy Nelson, and Lucky Peterson will be performed while you dine upon Brother Jimmy's BBQ, Dinosaur BBQ and newcomer to the top of all 'cue lists, Delaney Barbecue. The afternoon kicks off at 2pm, so cross your fingers for nice weather, kick back and relax.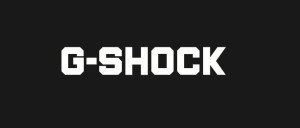 Date: All Summer Long

Event: Free G-Shock Battery Replacement Promotion

Place: G-Shock SoHo

Cost: Free

The Scoop: From now through summer's end and on through the Holiday season, SoHo's G-Shock boutique is offering free battery replacement for all G-Shock watches under their one year warranty.  What's more, if you're past the one year mark, you can pay just $15 to have yours replaced.  And if you're a member of the military, FDNY, or NYPD, just drop into the store any Thursday for FREE replacement regardless of warranty, in celebration of G-Shock's 30th Anniversary.  The watches are great, the store is awesome, and the promotion is an exciting one.  So if you don't yet have a G-shock, what are you waiting for?  Get down to SoHo and pick one up today! 
 - Jane Van Arsdale & Jay Rubin
Related Articles
Share
About Author
(0) Readers Comments