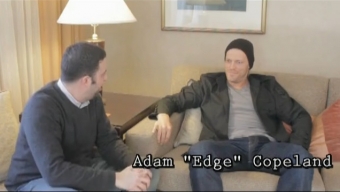 The wrestler is a rare breed, who works tirelessly through career ups and downs and withstands numerous minor and serious injuries to entertain the masses without any semblance of an offseason. Since 1998, Adam "Edge" Copeland has personified a prototypical wrestling superstar. With Hollywood good looks and a penchant for performing in the big moment, the "Rated R Superstar" had spent more than a decade with the WWE. But as the years of bumps and bruises have compounded, Copeland was left with a grave neck injury, one that even the WWE doctors could not clear him from. And like so many of the heroes we grew up idolizing before him, in 2011, Copeland officially was forced to call it a career and walked away from the squared circle. The WWE Universe will pay a much deserved tribute to the man called "Edge" the evening before this year's Wrestlemania at their annual Hall of Fame induction ceremony. Copeland will be the youngest retired superstar to be inducted, which simply adds to his resume of greatness in the business.
But fans you can dry your eyes because Edge isn't going away just yet. The Canadian born "Ultimate Opportunist" has played both fan favorite and bad guy throughout his career, being hated and loved at the drop of a dime. But now, he's partnered with the ever evolving WWE Films, and he stars in "Bending The Rules" (PG-13). 'Bending' is family friendly comedy, featuring Edge as Nick Blades, a New Orleans cop trying to clear his name of corruption charges. He is joined on screen by funny-man Jamie Kennedy making this a classic buddy-action movie, along with a solid supporting cast of familiar actors (Jennifer Esposito, Phillip Baker Hall).
In preparation for the film's release this Friday, March 9th, Copeland headed to New York City for a press day to discuss the film. Edge spoke highly of the movie making experience including joking around with co-star Jamie Kennedy and being able to help choreograph his own fight sequences. LocalBozo.com was fortunate to sit down with the soon to be Hall of Famer and movie star for a candid video interview. Edge provided us with insight into his current state of contentment in retirement, his induction into the WWE Hall of Fame and speech, and his overall take on his first leading man role on screen. And as an added bonus, we've added several audio clips from Edge's Press Day roundtable discussion with New York media. Listen in as we delve into whether he calls himself an 'actor' now that his wrestling career has concluded, whether he'll work with WWE again, and just what he's been up to during his retirement. Each is an introspective look at one of the most charismatic figures in wrestling history as he preps for perhaps the next stage of his life.
- Jane Van Arsdale &Â  Jay Rubin
Edge Roundtable Press Clip 1

Audio clip: Adobe Flash Player (version 9 or above) is required to play this audio clip. Download the latest version here. You also need to have JavaScript enabled in your browser.
Edge Roundtable Press Clip 2

Audio clip: Adobe Flash Player (version 9 or above) is required to play this audio clip. Download the latest version here. You also need to have JavaScript enabled in your browser.
Edge Roundtable Press Clip 3

Audio clip: Adobe Flash Player (version 9 or above) is required to play this audio clip. Download the latest version here. You also need to have JavaScript enabled in your browser.
Edge Roundtable Press Clip 4

Audio clip: Adobe Flash Player (version 9 or above) is required to play this audio clip. Download the latest version here. You also need to have JavaScript enabled in your browser.
Edge Roundtable Press Clip 5

Audio clip: Adobe Flash Player (version 9 or above) is required to play this audio clip. Download the latest version here. You also need to have JavaScript enabled in your browser.
To check out some of our previous posts on the WWE, check out our links below:
- Things We Like That Don't Get Enough Respect- WWE (Posted 7/8/10)
- The WWE & a Blizzard Invade Madison Square Garden (Posted 12/28/10)
- LocalBozo.com Invades the Wrestlemania 27 Press Conference (Posted 3/31/11)
- Listen to LocalBozo.com's Interview with Mason Ryan (Posted 11/19/11)
- The WWE Raw Holiday Tour at Madison Square Garden (Posted 12/28/11)
- Listen to LocalBozo.com's Interview with WWE Diva Tamina (Posted 3/8/12)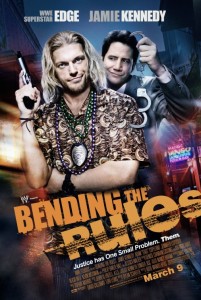 Related Articles
Share
About Author
(5) Readers Comments