Blog: New Taste of UWS 2017
If the previous nine years were considered just an appetizer, the 10th Annual "Taste of the Upper West Side" was most definitely a main course worth going out of one's way for as it returned inside of a sprawling tent on Columbus Avenue last weekend. Â The first of two exciting events in the same location would once again welcome "Summer in the City: Surf & Turf," a casual yet still refined affair that brought out some of the most notable chefs and restaurants in the neighborhood to deliver dishes of extraordinary caliber. Â And with the festival's usual punch of celebrity panache, the evening gave the hundreds upon hundreds of eventgoers the opportunity to be a bit starstruck as they stuffed their faces with more than forty savory eats.
We've grown accustomed to seeing former Man vs. Food host and resident New Yorker Adam Richman as the Taste's official Friday night emcee – and fittingly, he would return for the 2017 festivities alongside co-host, Chef and TV personality Alex Guarnaschelli. Â The pair shares some undeniable chemistry with a touch of everyperson charm, allowing attendees to have a brief window into their genuine nature during some rapid repartee and guest meet and greets. Â Meanwhile, former New York Times restaurant critic Frank Bruni would also join the pair, signing copies of his new cookbook "A Meatloaf in Every Oven" as the house DJ would work a strong mix in the background. Â All of this of course would again serve as a wildly successful fundraiser for The Columbus Avenue Business Improvement District, a nonprofit tasked with keeping neighborhood projects like upkeep and beautification of the community, heading in the right direction.
While the charitable cause and celebrity guests certainly garnered their shares of attention, the unparalleled collection of neighborhood eats was sincerely worth every bit of the evening's ticket price.  The feast of course, depended on your fancy.  Meatlovers likely went wild as they indulged in a trio of exceptional burgers from some of the City's finest purveyors of such:  Shake Shack's "BBQ ShackMeister Burger" combined ale marinated shallots and sweet barbecue sauce with the brand's iconic charred cheese covered patty, while the evening's eventual winner for 'Best Dish in Show, ' Black Tap unveiled their "Greg Norman Burger," topping their wagyu beef patty with some blue cheese, arugula and a smattering of creamy housemade buttermilk-dill.  For our money though, the "Angus 'Thermidor' Slider" courtesy of 5 Napkin Burger was the finest of the three, with chilled lobster salad topping the restaurant's insanely savory beef burger.  While preferences clearly align differently, guests could do no wrong with any of the three meat-focused delicacies.
Fortunately the variety of offerings ranged far from just American comfort fare as the likes of Jing Fong's "Shrimp & Pork Dumplings," Han Dynasty's intensely delicious "Dan Dan Noodles," and Playa Betty's dual tacos "Al Pastor" and "Seared Tuna" showed off some of the neighborhood's diverse culinary influences.  But despite downing a handful of "Beef Meatballs" from the team at The Meatball Shop and some mouthwatering "Lamb Lollipops" courtesy of Buceo95, attendees could revel in some of the unlimited pours of tasty wines from Palm Bay International.  We went wild for some chilled roses, before settling in with some bubbly and repeat pours of Roscato "Pinot Grigio," a perfectly affordable and serviceable white with a lightly sweet flavor profile and crisp finish.  The whites paired well with memorable dishes from the likes of Zucker's,  AG Kitchen, Bettola and UWS staple Jacob's Pickles, whose "Cheesy Biscuit" was both rich and deliciously decadent.  Meanwhile, thirst quenchers also indulged in pours of beer from Samuel Adams as well as spirits purveyors like Tito's Handmade Vodka and Four Roses Bourbon to further 'enhance' an already festive evening.
Among the sights we look most forward to, scantily-clad dancers dangle from the tent's ceiling, wrapped in cloth ropes and pour delicious sparkling wines into the awaiting glasses of photo-posing attendees just underneath them. Â We paused more than a few times to take in the sights of the entire room behind the dancers, pausing on several occasions to head outside for some air during one of May's steamiest evenings thus far- joined by a slew of likeminded guests looking for a quick breather. Â But not a breather from the tent's warm temperature- more likely, a break from the indulgence going on inside. Â For one's self-control is often eschewed during a fantastic food event of this caliber. Â One of the highlights of the entire year, the 10th Annual Taste of the Upper West Side was most certainly a smashing success for the festival hosts, nonprofit beneficiary and guests alike.
Food Photos from New Taste of the Upper West Side: Summer in the City 2017
Buceo95:Â "Lamb Lollipops"
Dizzy's Club Coca-Cola:Â "Crawfish Jambalaya Croquette with Andouille Gravy"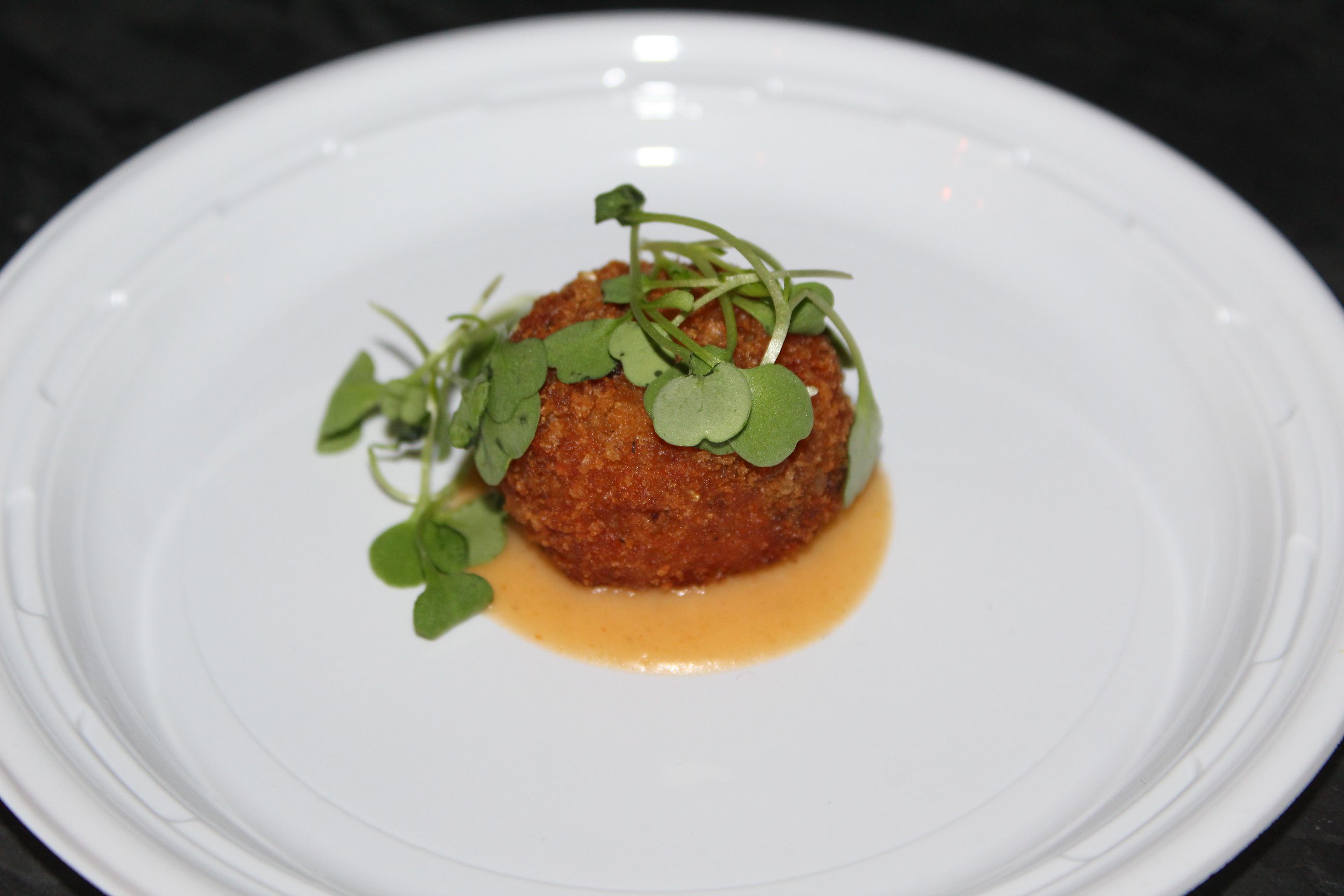 Han Dynasty:Â "Dan Dan Noodle"
The City Bakery & Birdbath Bakery:Â "Blueberry Coconut Tart"
Levain Bakery:Â "Tastes of Our World's Famous Cookies"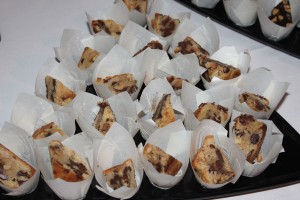 AG Kitchen: "Cubano Sandwiches"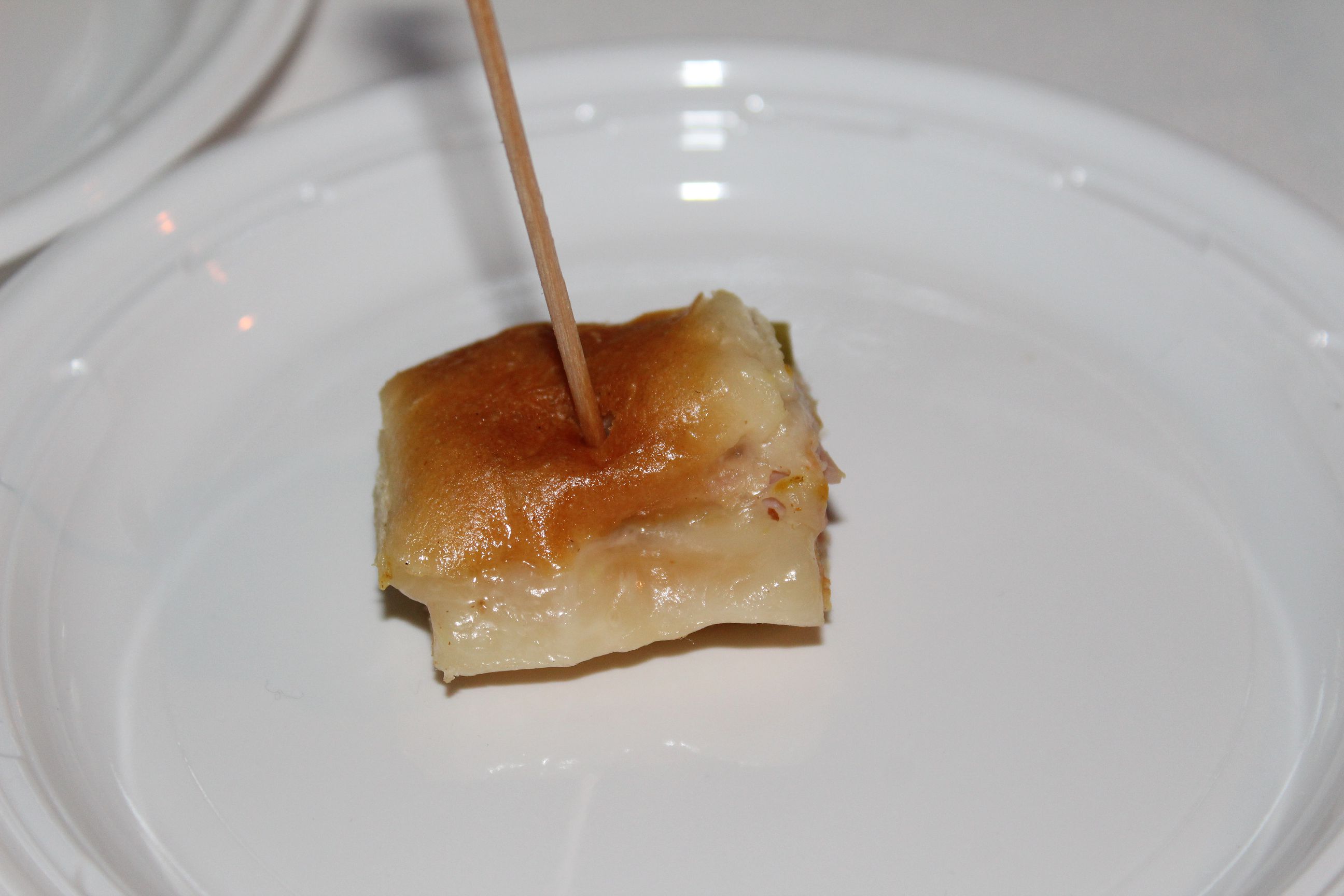 The Fat Monk: "Pork & Melon"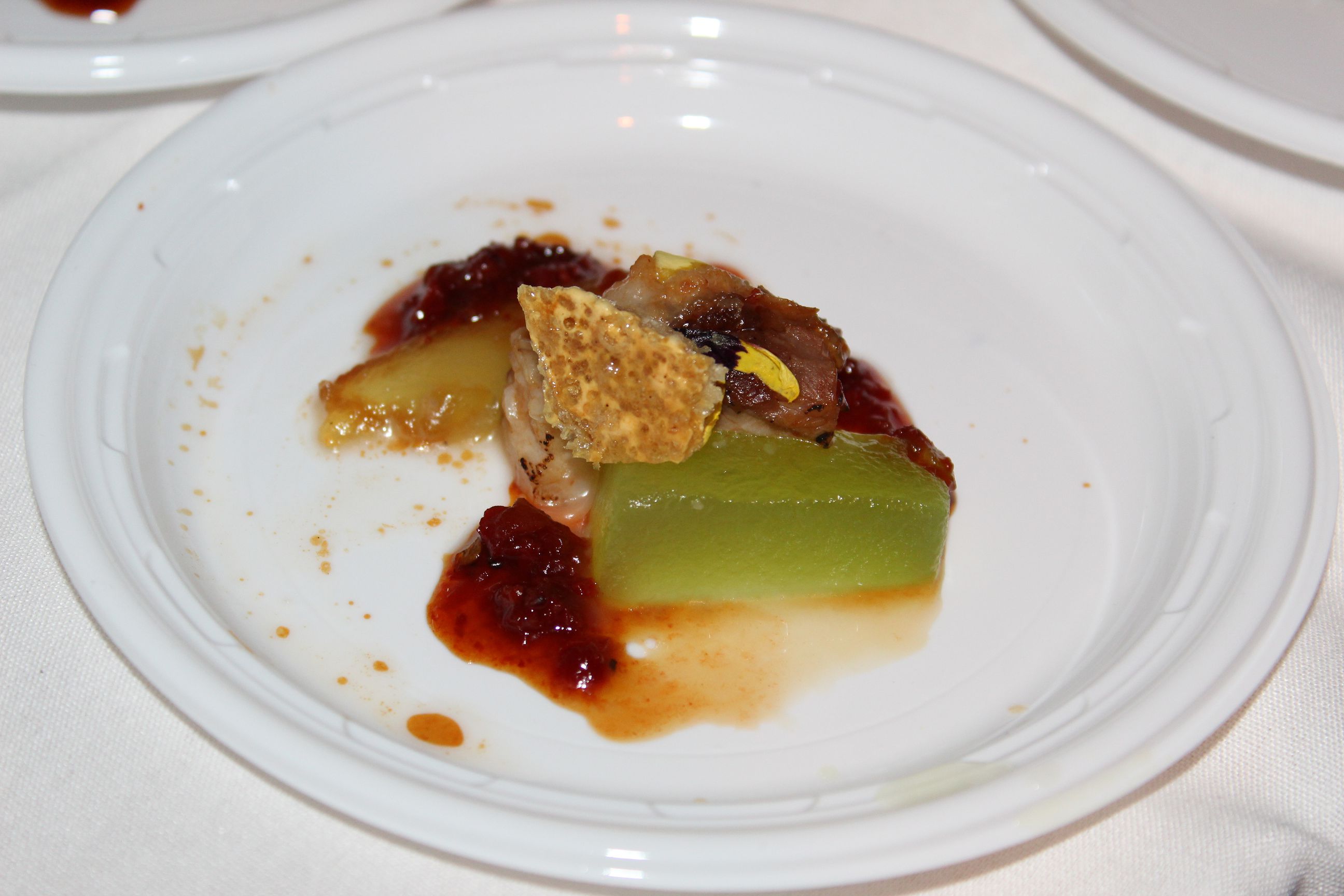 Insomnia Cookies: "Assorted Cookies"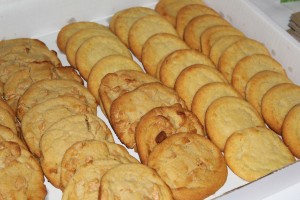 Black Tap: "Greg Norman Burger" – Wagyu Beef, House Buttermilk-Dill, Blue Cheese, Arugula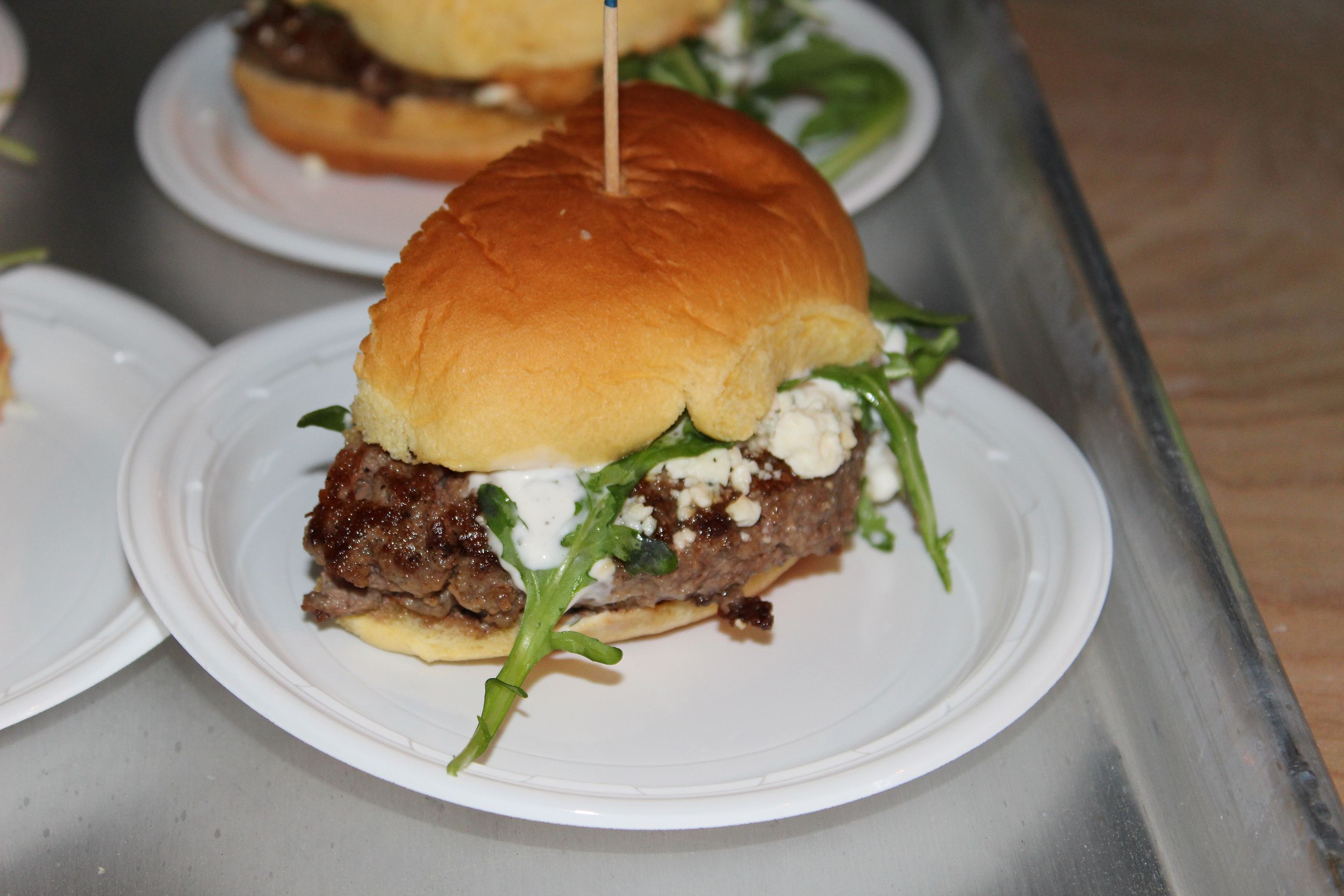 Virgil's Real BBQ: "Virgil's Smoked BBQ Wings"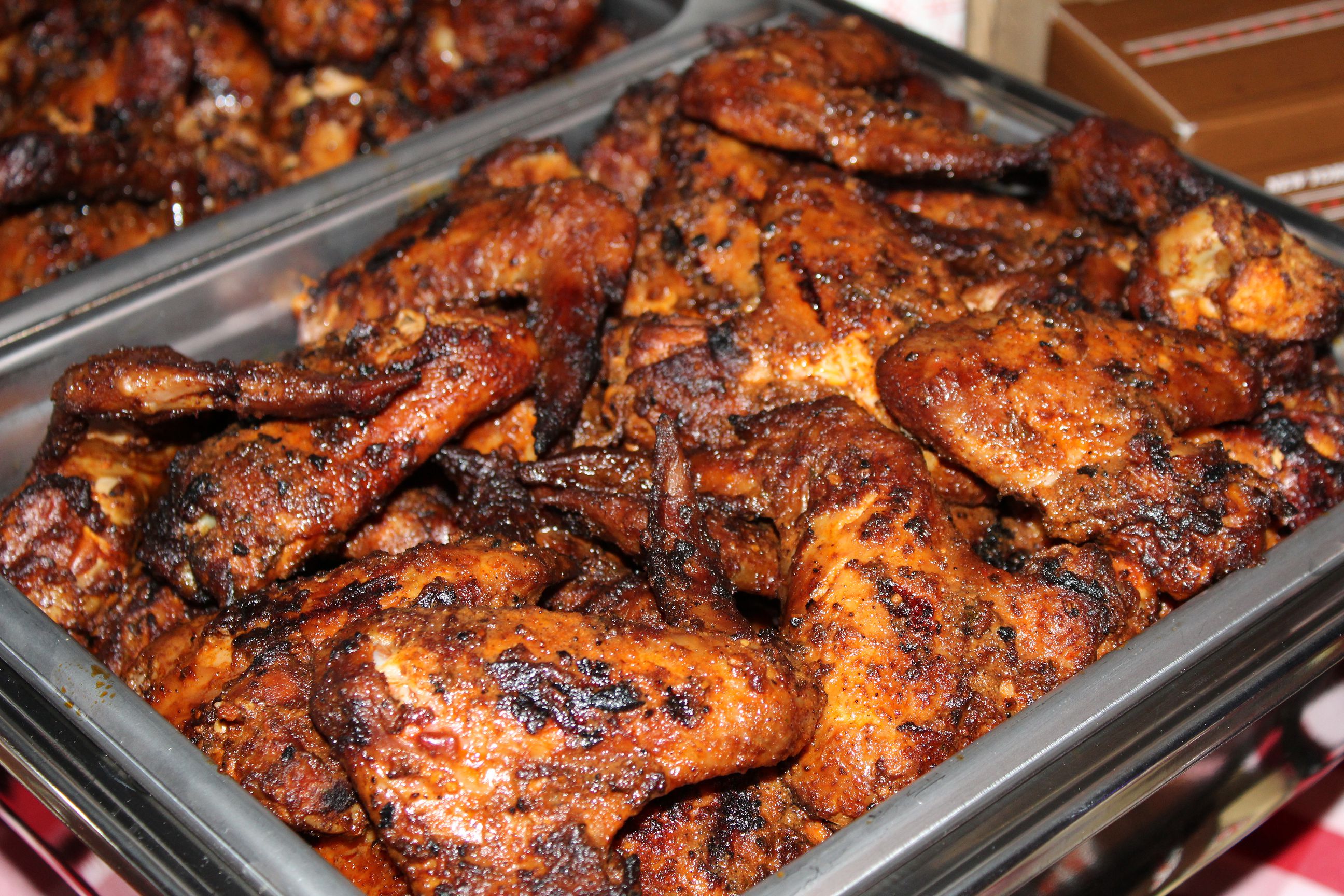 Big Daddy's: "Wake & Bake Sliders" – Beef Slider, Bacon Jam, Hash Browns, Fried Egg, Cheese Sauce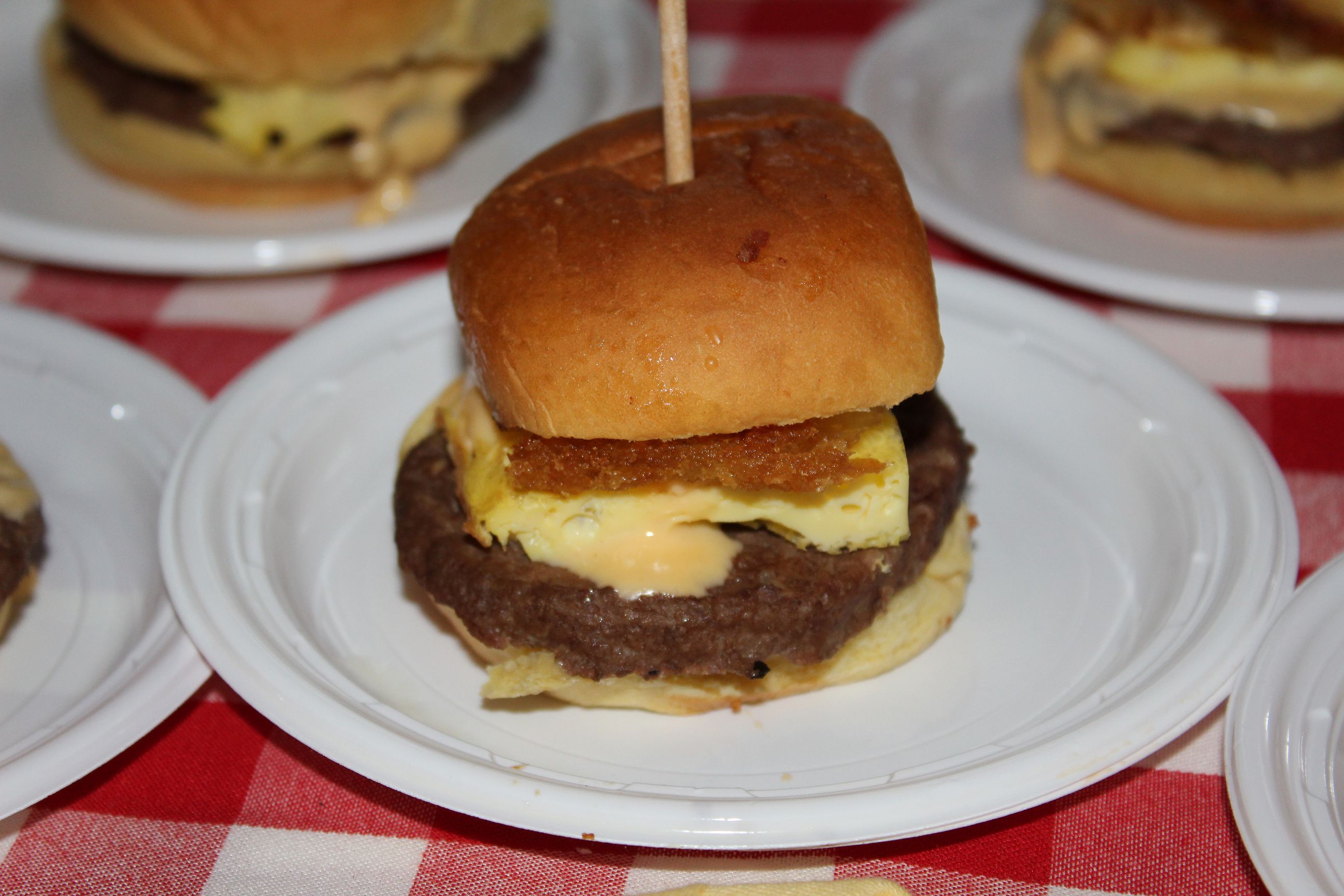 Ousia:Â "Lamb Clam" – Baked Clam with Leg of Lamb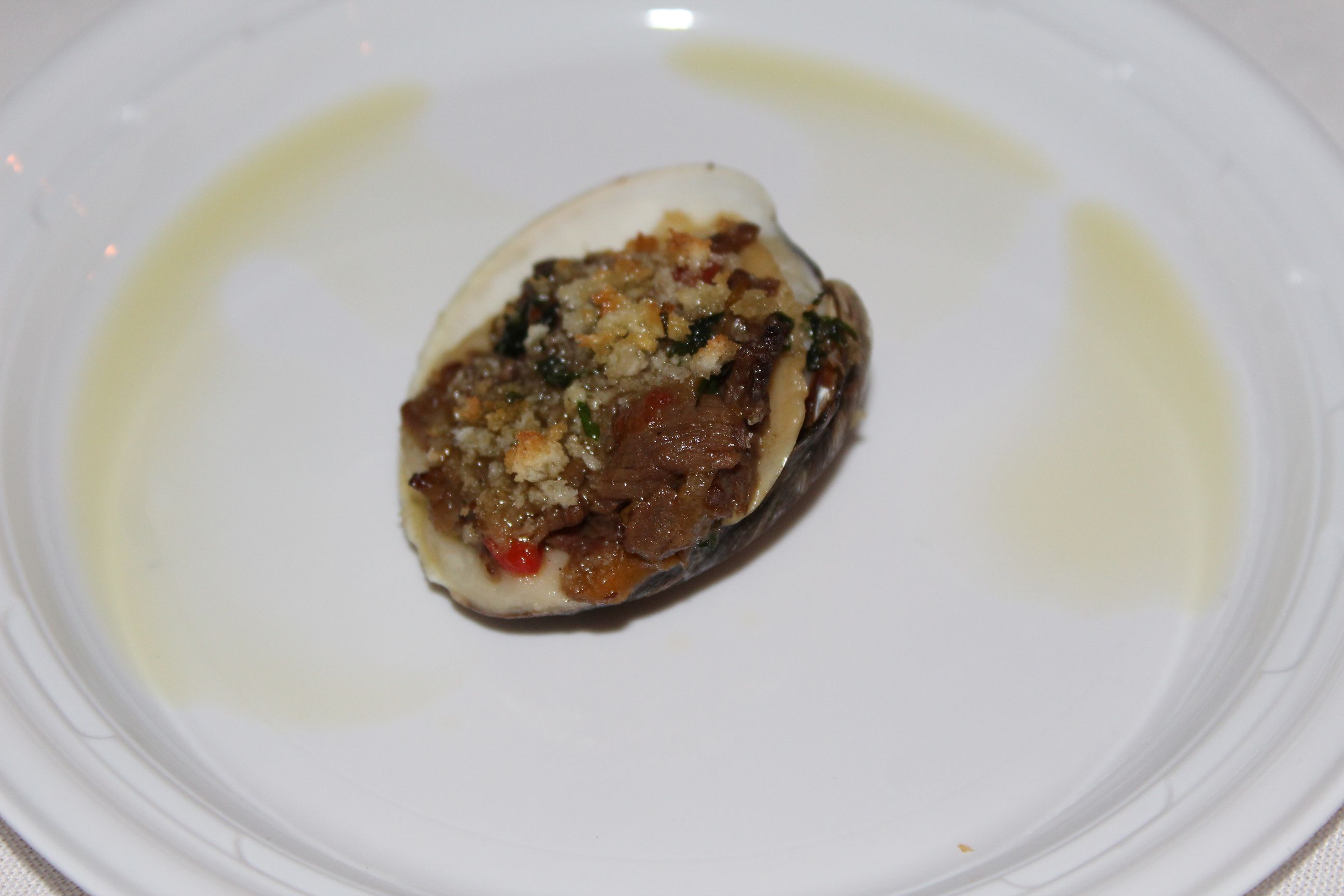 The Meatball Shop: "Beef Meatballs"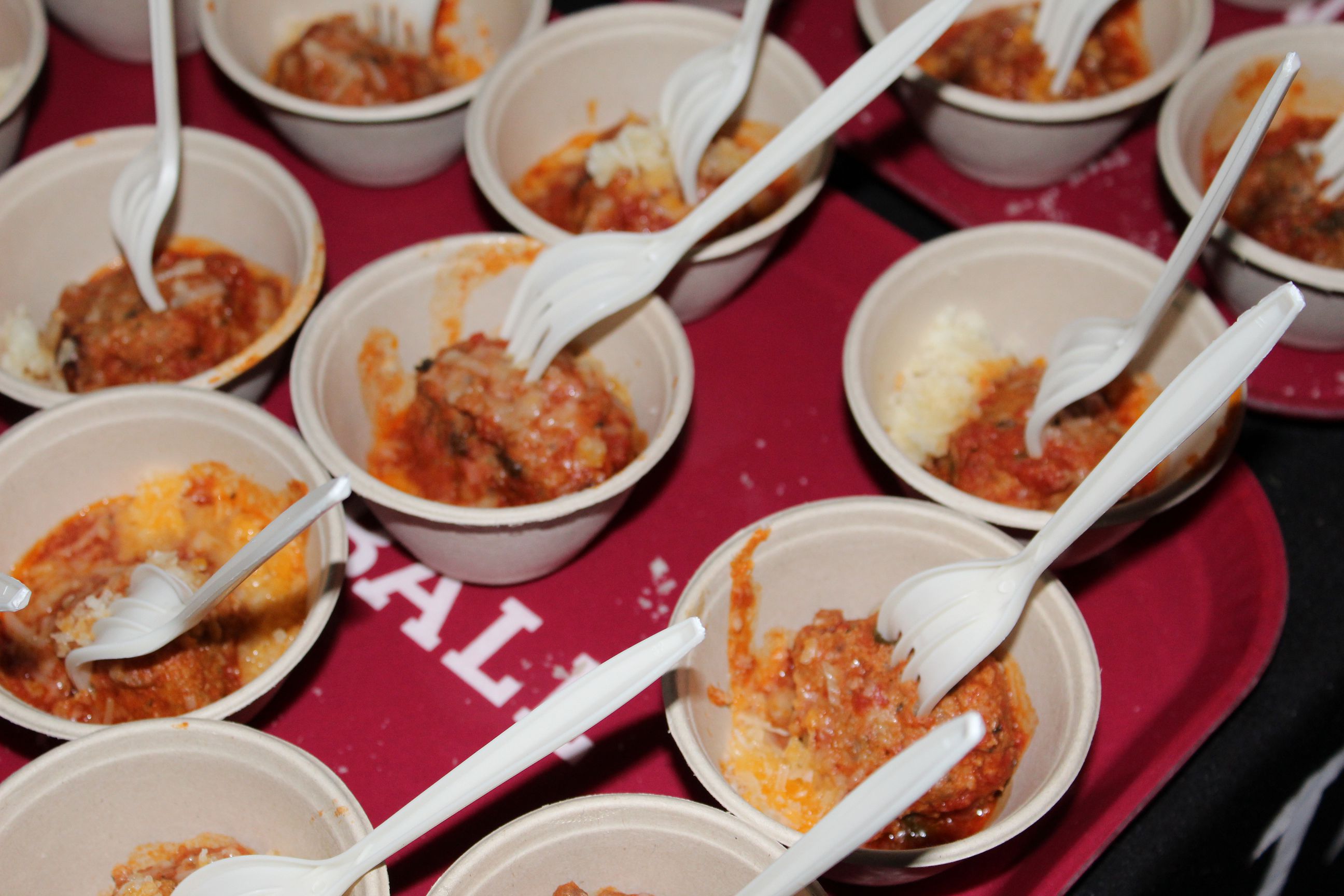 Prohibition: "Short Rib Tacos" – Marinated in Strawberry BBQ Sauce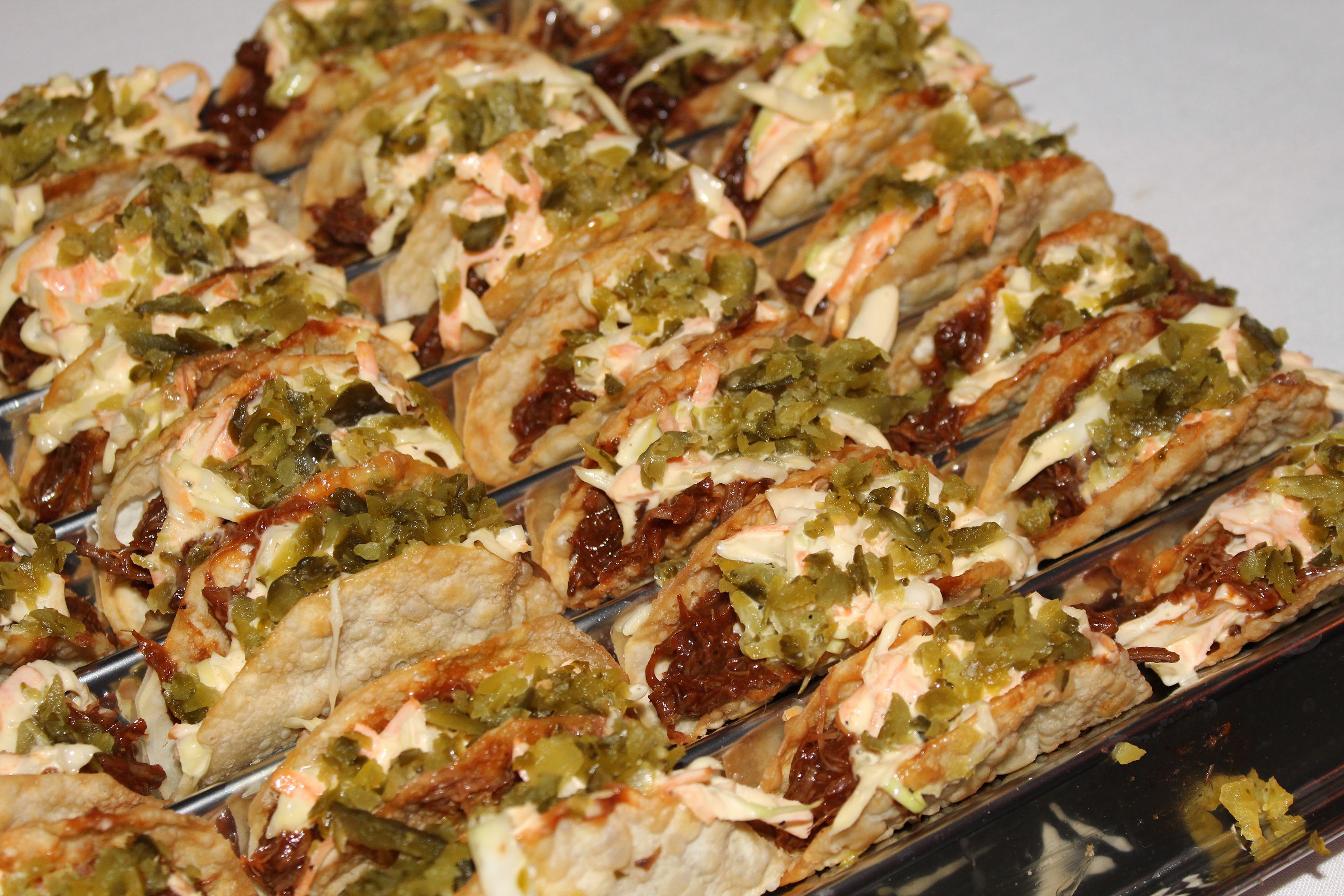 Bettola: "Wise Guys Bolognese"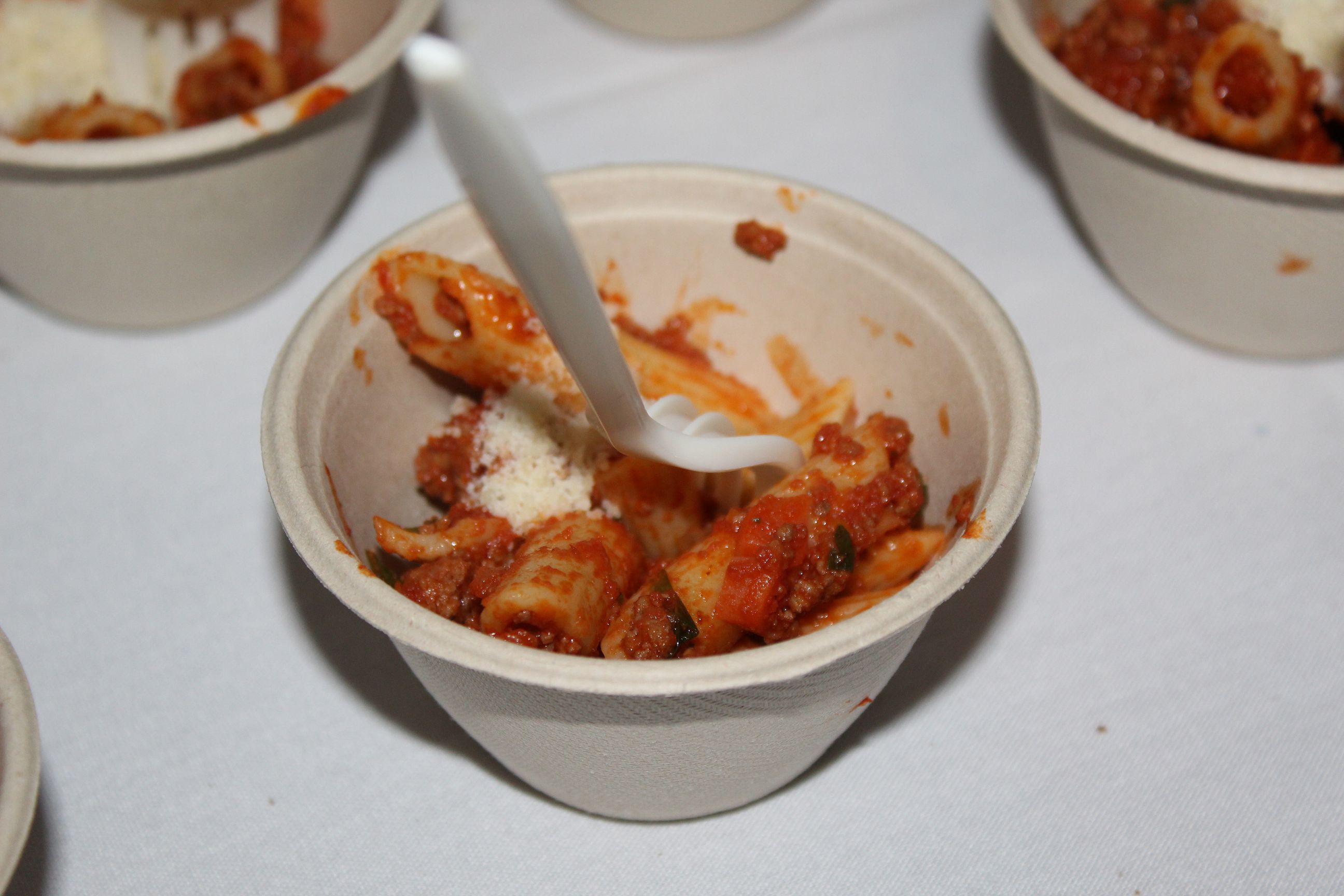 Fishtag: "Wild Kampachi & Smoked Pork Ceviche"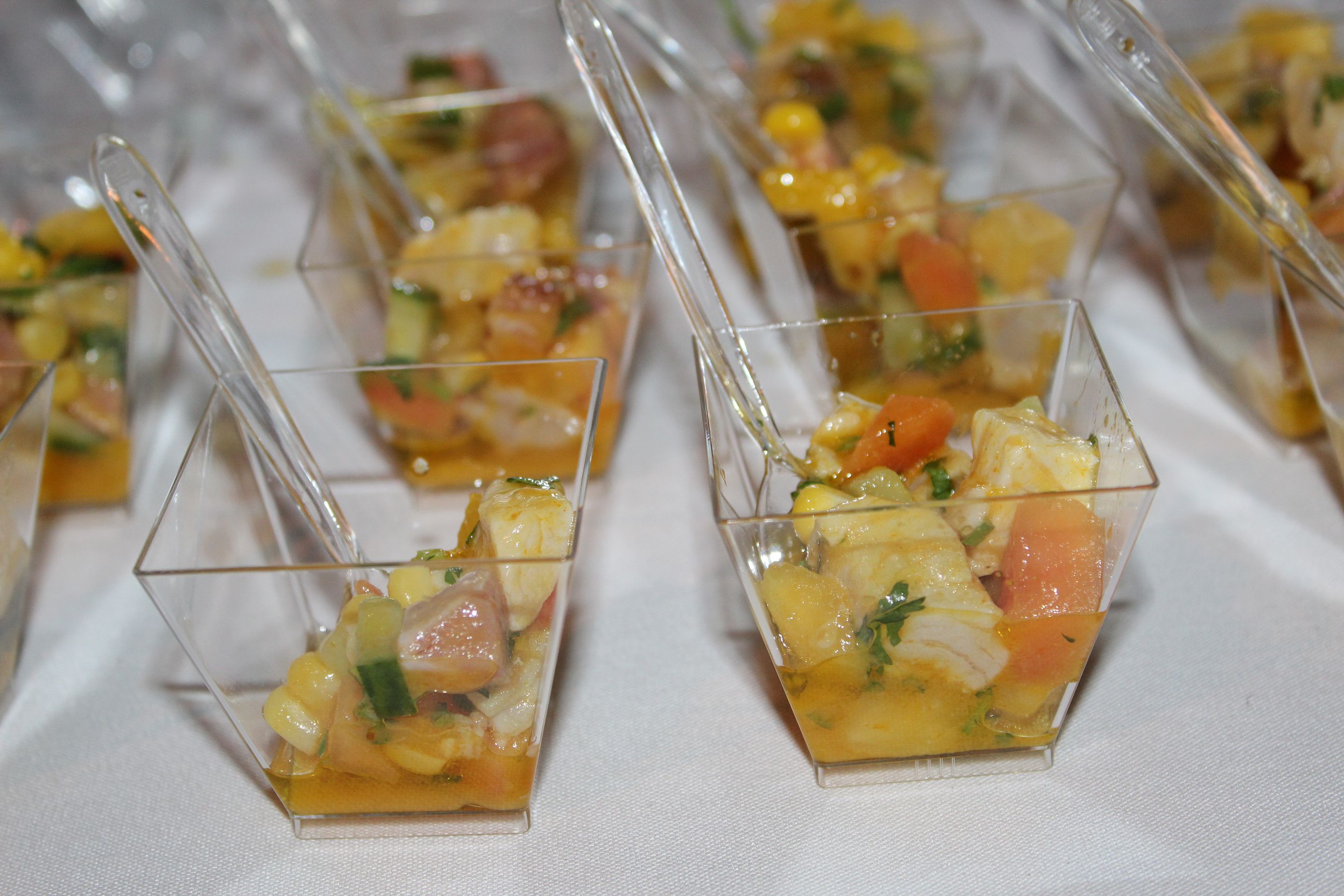 Kirsh Bakery and Kitchen: "Jerusalem Artichoke Shellfish Warm Vichyssoise"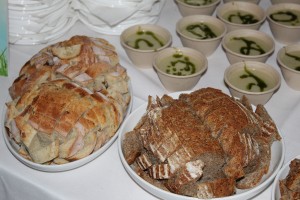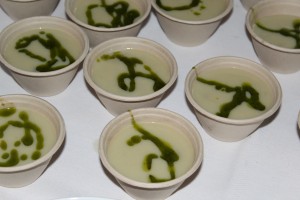 Jacob's Pickles: "Cheesy Cheddar Biscuits with Chilled Cream of Corn Soup"

 
5 Napkin Burger: "Angus 'Thermidor' Slider"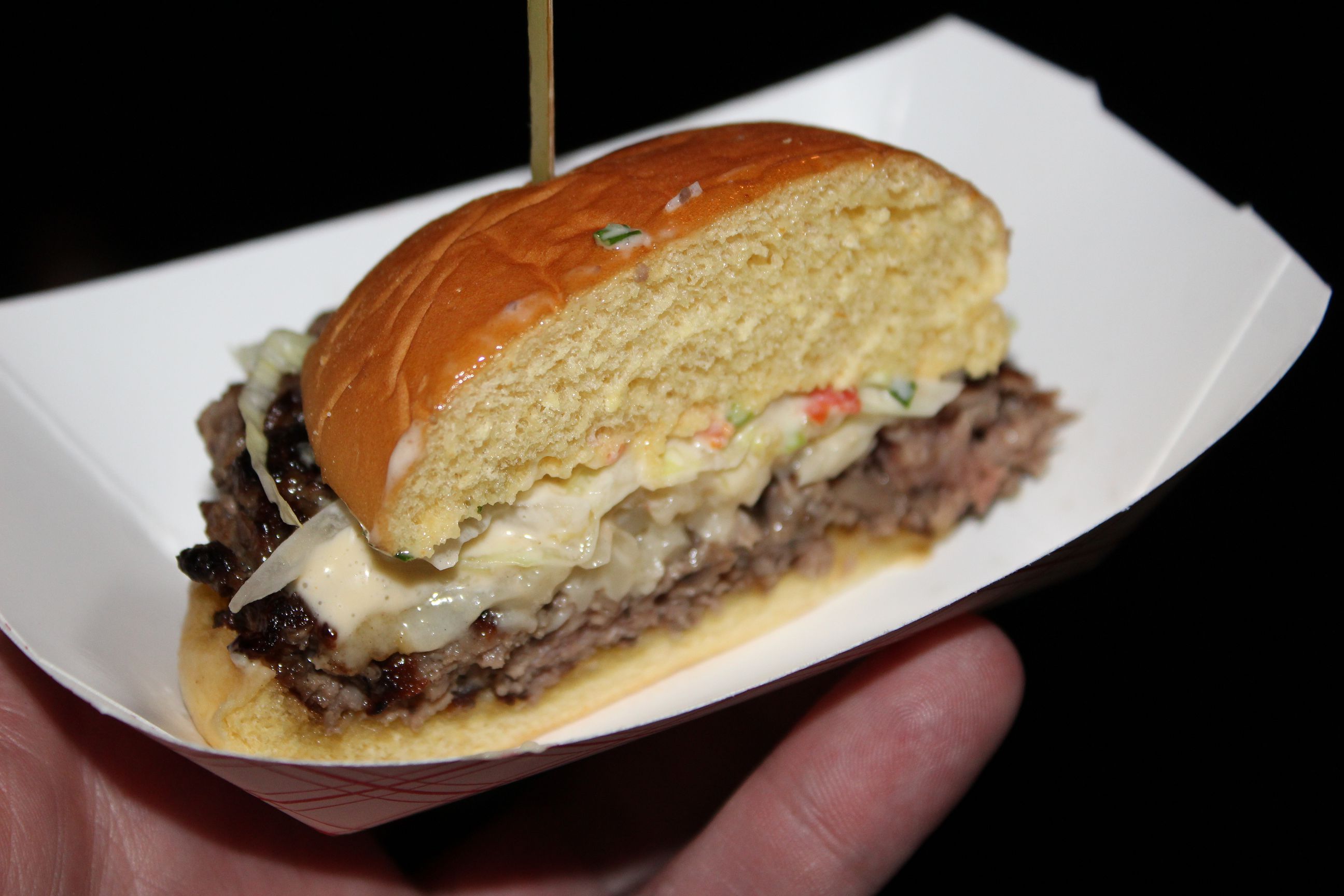 Playa Betty's: "Seared Ahi Tuna" & "Al Pastor"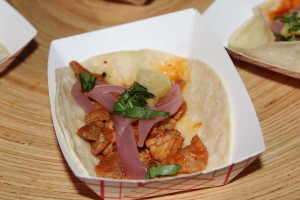 Shake Shack: "BBQ Shackmeister Burger"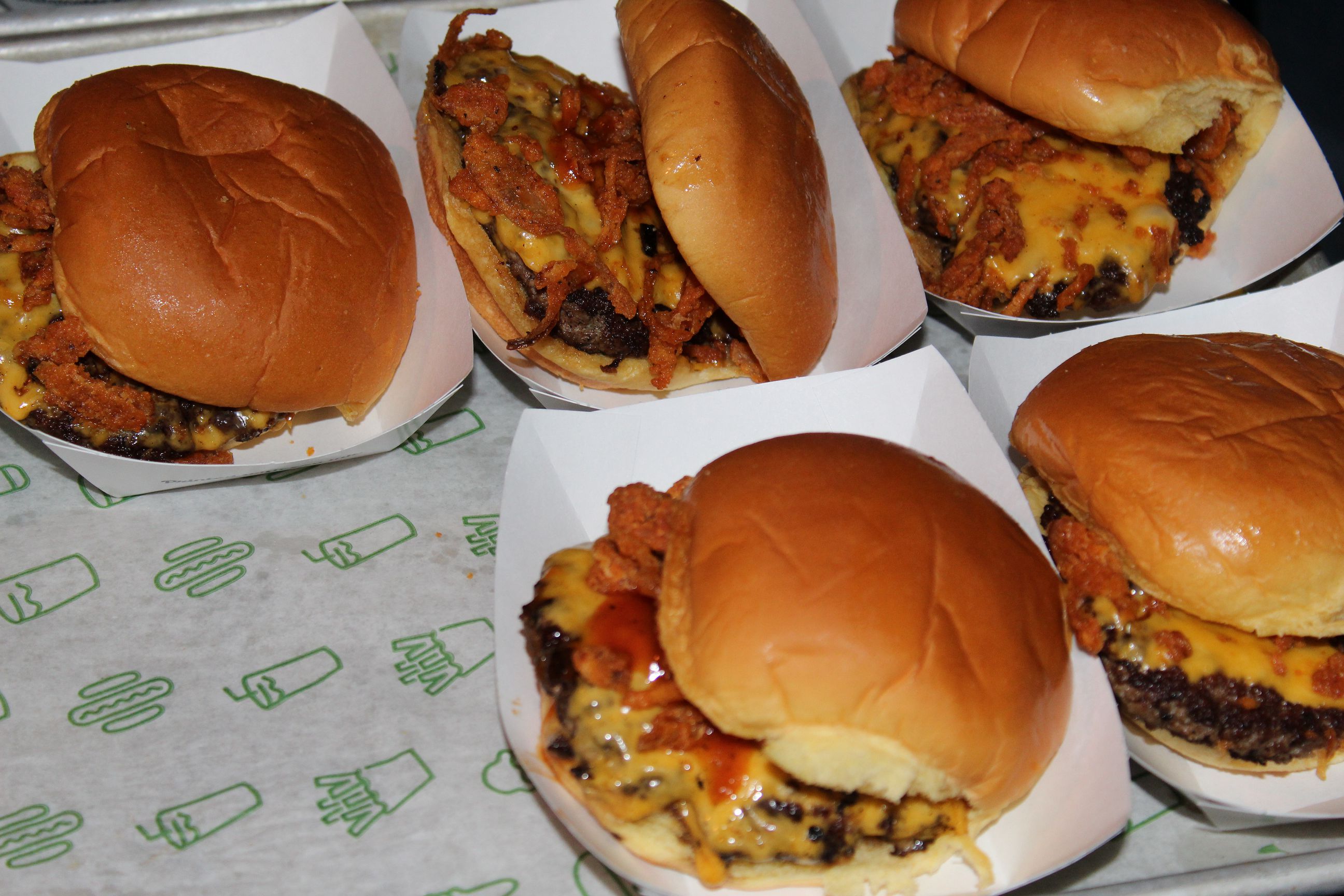 Sugar Factory American Brasserie: "Lobster Mac & Cheese Pops"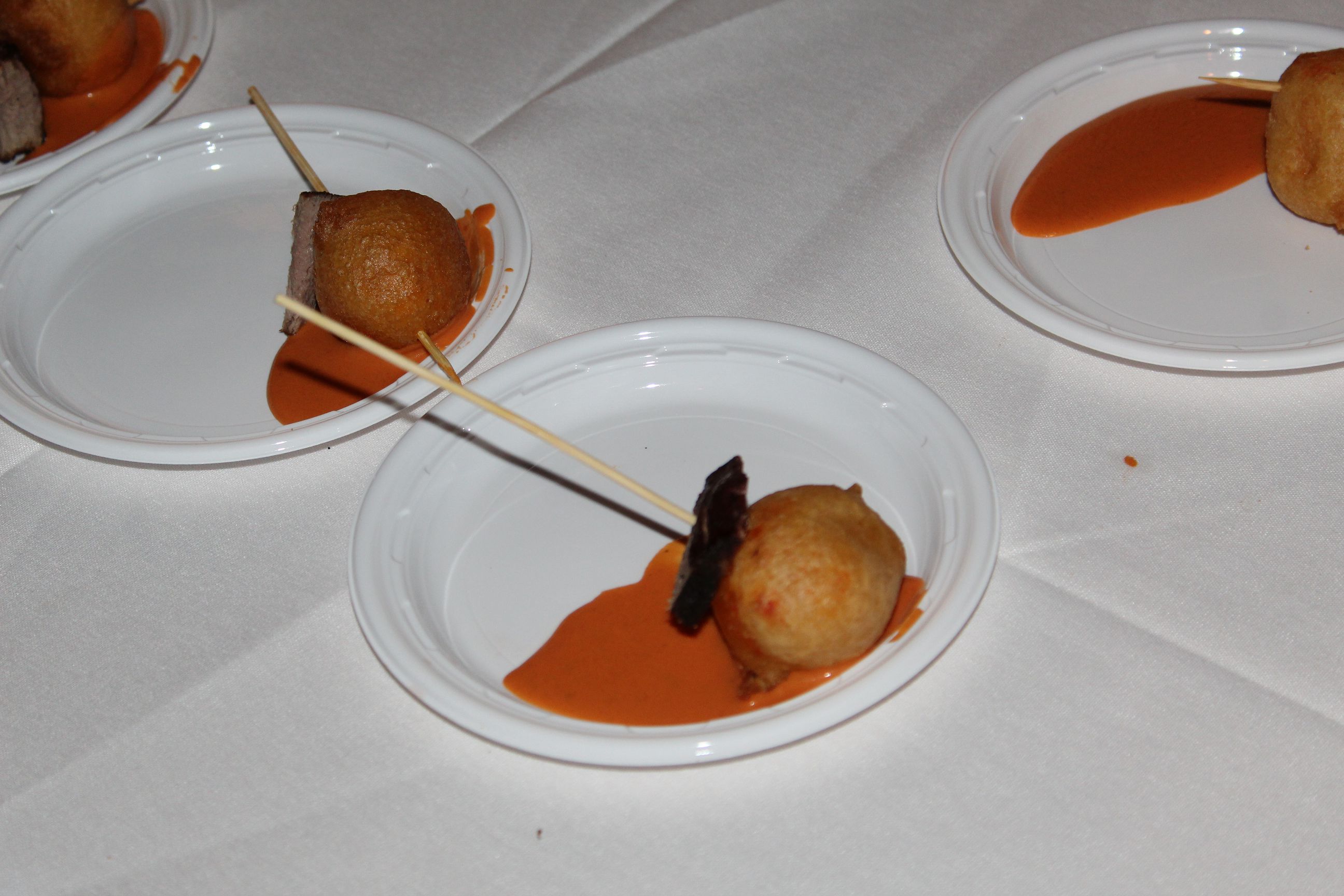 Shaking Crab: "Argentinian Shrimp, Crawfish & Corn Tossed in House Shaking Sauce"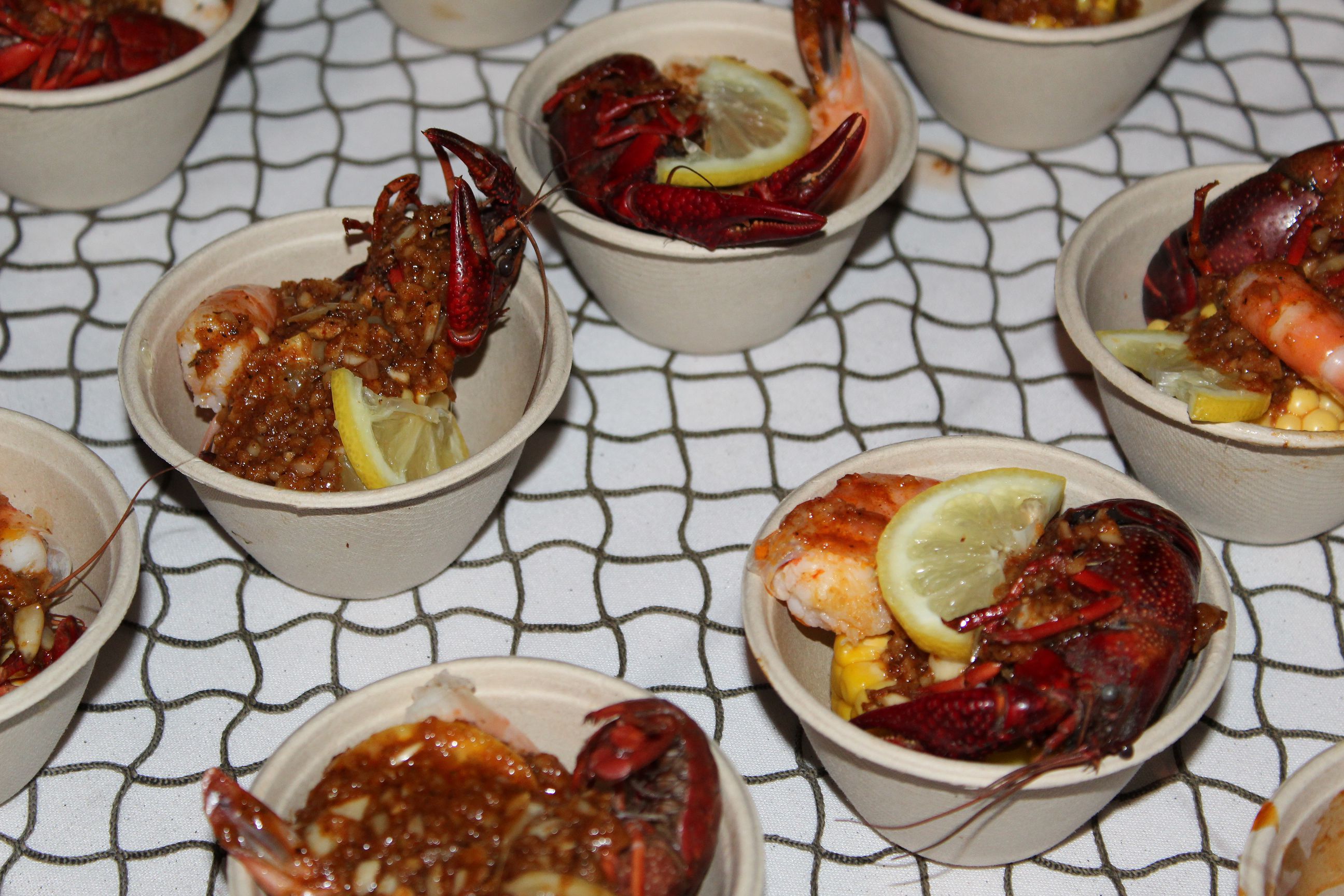 Zucker's: "Atton Brown – Smoked Trout, Horseradish Cream Cheese on Pumpernickel," "Traditional – Eastern Nova Scotia Salmon, Plain Cream Cheese on Plain" & "Zucker's Poke – Poke Smoked Salmon, Cucumbers & Rice"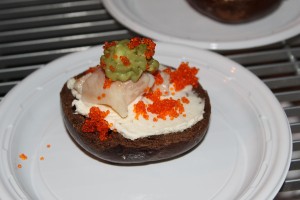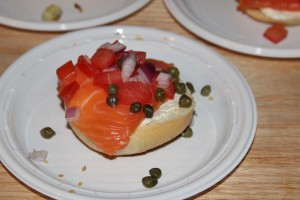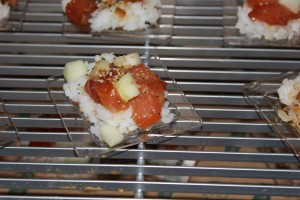 Pappardella: "Cheese Tortellini"
Jing Fong: "Siu Mal – Shrimp & Pork Dumpling" & "Sesame Ball – Fried Rice Dough with Lotus Paste"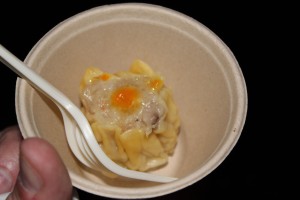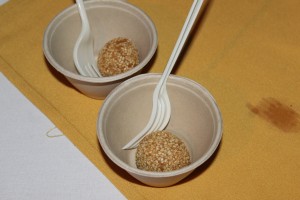 Gastronomie 491: "Gazpacho Mini Meatballs" & "Farro Salad"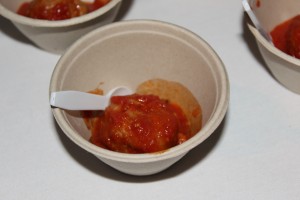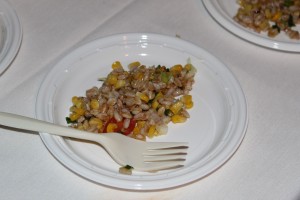 Bodrum Turkish Mediterranean Restaurant: "Baba Ghanoush Crostini"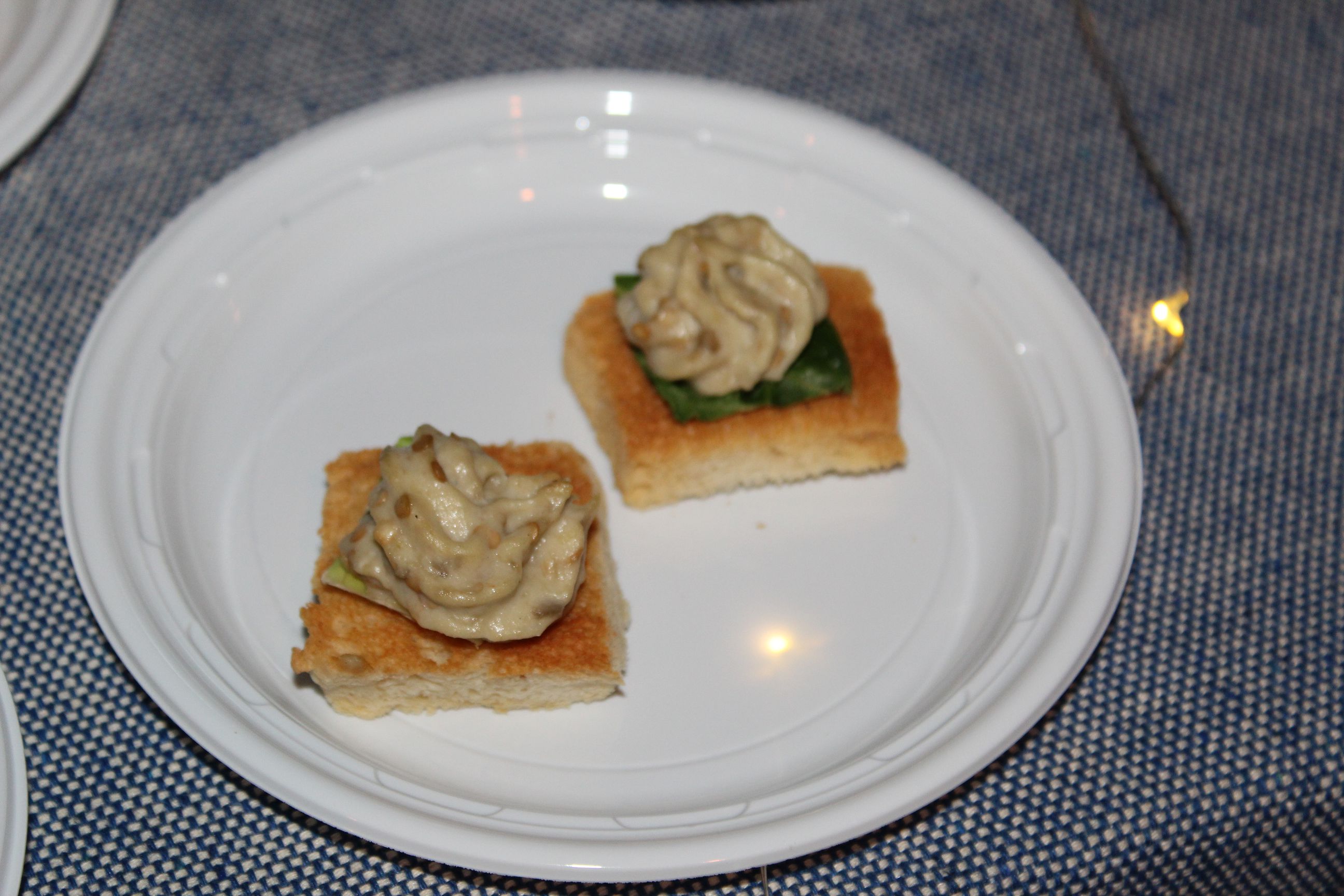 Sarabeth's: "Tuna Salad Sliders"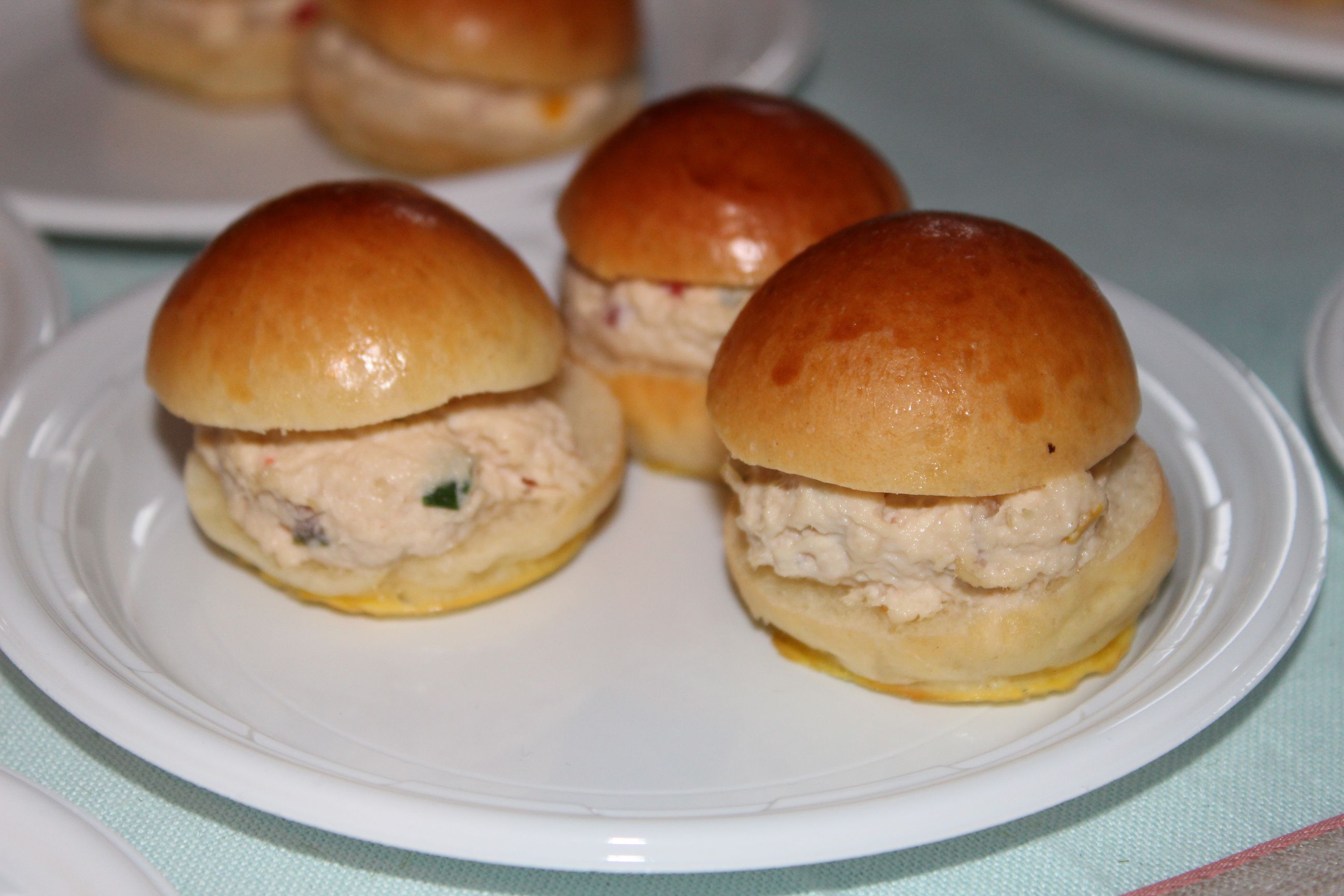 Bodega 88: "Chicken & Pork Tacos"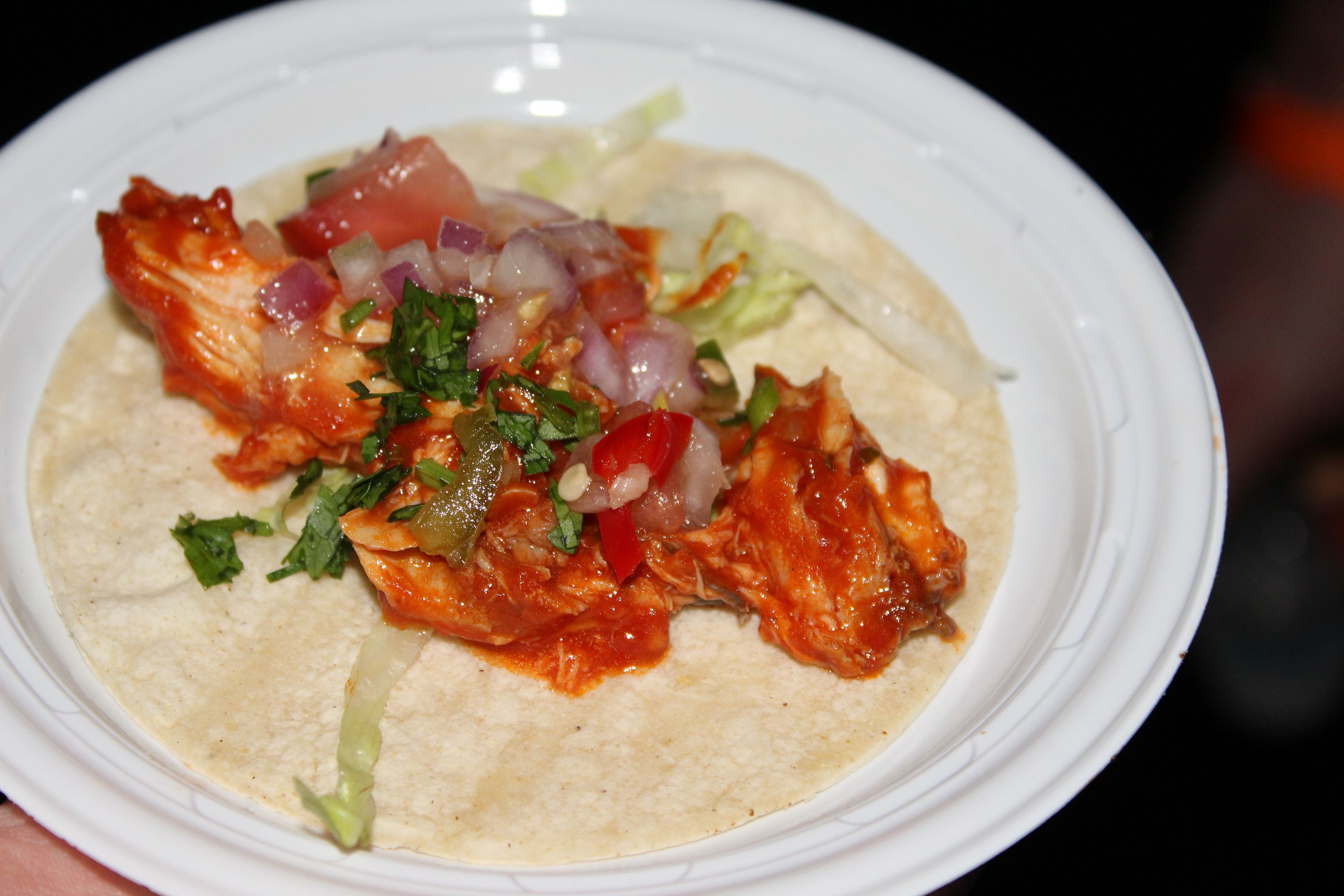 Gabriela's Restaurant & Tequila Bar: "Al Pastor Pork Tacos"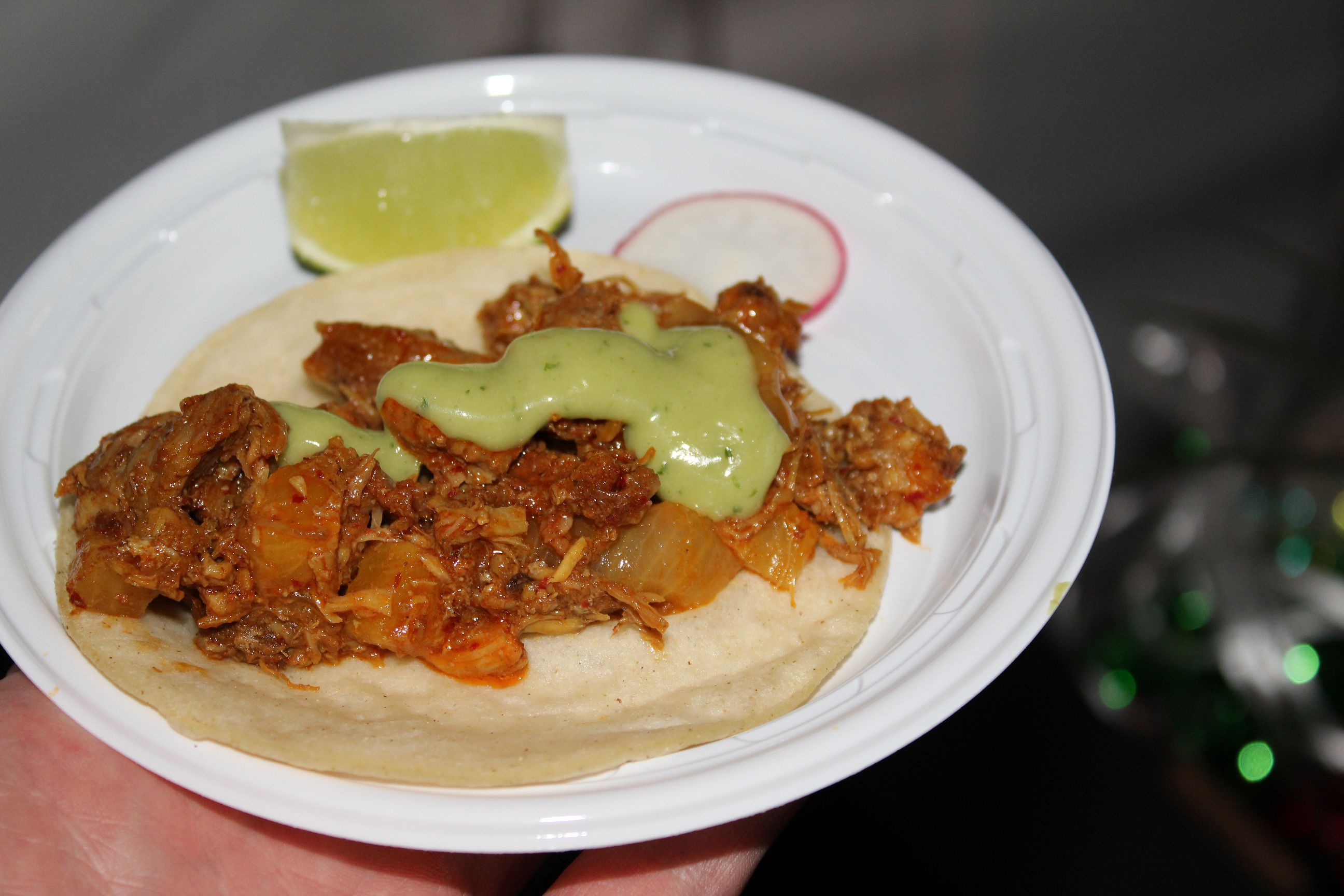 American Airlines Mastercard Lounge: "Basil Infused Compressed Watermelon" & "Flagship Burger"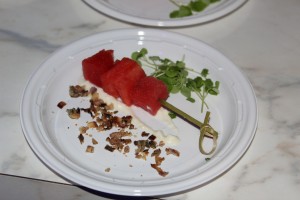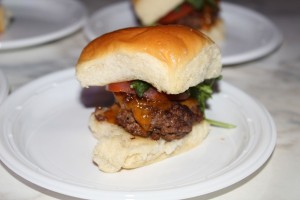 - Dave Gendelson 
Related Articles
Share
About Author
(0) Readers Comments