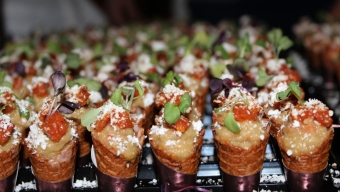 The promise of distinctive Greek wines from forty of the country's most popular wineries was sufficient enough to draw a few hundred partygoers into Tribeca's City Winery on Tuesday evening, where the three hour 'Taste of Greece' affair would be a full-on celebration of all things Greece.  Presented by the folks at Wines of Greece, the special tasting event would return to the sprawling space with an array of wines befitting a Grecian King, coupled with delicious fare from some of Manhattan's most popular Greek restaurants.  Though the space was crowded, guests seemed to revel in the endless selection of delicious dolmas (grape leaves) and cheeses, as they patiently awaited their turn to sup on wines from the likes of  Zacharias Winery, Cavino and among our favorite of the evening Troupis Winery.
In covering this splendid evening for the third consecutive year, we expertly entered the packed space at 7pm and immediately headed for the elevated second floor- diminutively sized, but housing some shucked seafood.  A bed of bulbous jumbo shrimp, fresh mussels and small stone crabs were intensely sought after by the lively crowd- and the ice cold delicacies were continually replenished by the City Winery staff as the night wore on.  Fortunately, once upstairs, guests were welcomed to grab at delicious dishes courtesy of Avra Estiatorio ("Feta and Vegetable Skewer") and The Greek Tribeca, whose "Summer Eggplant" served with tomato tartare inside of a savory cone was among our favorite of the evening.
With tasty treats now quickly devoured, it was time to wiggle our way through the room and sample some of the finest wines that Greece had to offer.  We began in the northern part of the country with a reasonably priced "Ruby Heart," a 2014 organic red wine from Domaine Porto Carras with a bright red color and a nice , smooth finish.  After spending some 12 months in barrels, the dry blend nicely meshed some Cabernet-Sauvignon and Syrah with Limnio, a Greek grape that typically yields more full bodied styles.  Next, we headed to the southern end of the spectrum where the Peloponnese peninsula on the country's southern edge unleashed a crisp and acidic white whine called "Stone Hills," a 2016 blend of Chardonnay and Malagousia (an elegant, full-bodied grape) from Palivou Estate.  The hints of pear were evident on the nose- and we made sure to utilize this pour to wash down some savory pork from Amali, just steps away.
At no point did our palates discriminate against varietal or vintage – delicious red blends like Lyrarakis Wines' 2014 Okto and Domaine Costa Lazaridi's 2014 "Amethystos Red" each received rave reviews in our commemorative tasting guide. Â Meanwhile, Kechris Winery's well-balanced 2016 "Tear of The Pine" was fueled by a wonderful aroma and a medium body, coming in as a runner up to perhaps our favorite of the evening – the aforementioned Troupis Winery's 2016 "Troupis Mantinia." Â The exceptional lightly floral white wine is both crisp and smooth, with just a hint of peach and white fruits held therein. Â The pleasant finish here was notable to many tasters that surrounded us, most of whom replenished their glasses repeatedly before loading up on some helpings of sweet "Baklava" from New York City's Molyvos, who returned once again this year to remind us that there's some pretty great and authentic Greek fare being served in our local city.
The music at this year's festivities was piped in, eschewing live music in 2017 for an interactive 'Taste the Greek Grape' contest, which most guests really seemed to enjoy.  Despite the fact that pronouncing the names of most of the wines and their makers was incredibly difficult, the exposure to a new style of wine culture is always exciting.  And on our next trip to our local shop, we'll be sure to ask about Xinomavro or  Agiorgitiko grapes instead of Merlot and Chardonnay, to show just how much we learned on this night.
- Dave Gendelson
Taste of Greece 2017: The Food Photos
Avra Estiatorio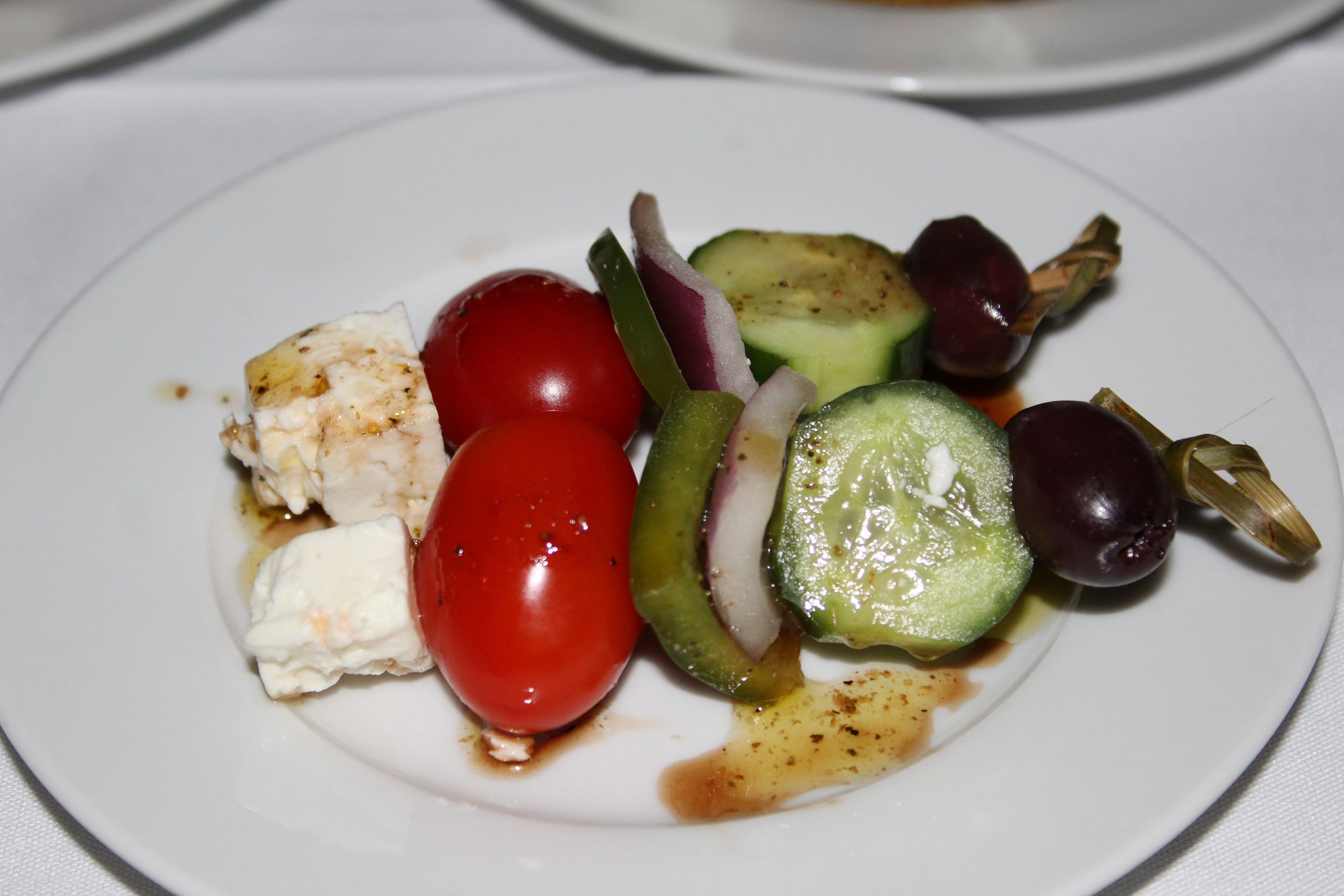 The Greek
Molyvos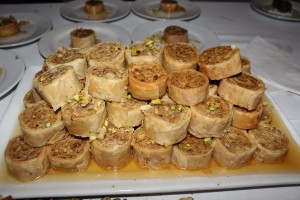 Amali

Thalassa Restaurant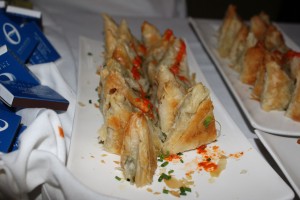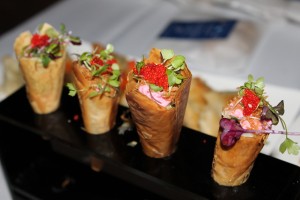 Related Articles
Share
About Author
(0) Readers Comments