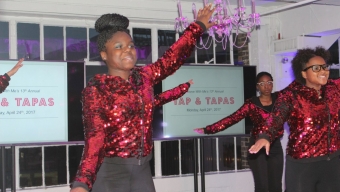 Though the setting was a new one, the 13th Annual 'Tap & Tapas' fundraising event to benefit local nonprofit organization Groove With Me was once again a smashing success on Monday evening.  Housed in the picturesque Studio 450 event space, the chic affair would welcome some 200 philanthropic guests who combined to raise more than $350,000 during the course of an evening that promised delicious fare, an interactive live auction and of course, some festive performances by the group's participating students.  Though the assembly of some of New York City's most acclaimed restaurants was responsible for feeding the event's attendees, it was these choreographed dance numbers that allowed eventgoers to clearly see some of the programs and initiatives that each of their dollars was helping to support.
Established back in 1996, Groove With Me is a respite for young girls in underprivileged areas.  In East Harlem for instance, where 38% of residents live below the poverty line, where young gang activity is prevalent and where 19% of babies are born to teenage mothers- among the highest rate in our area.  Meanwhile, Groove With Me aims to address some of these concerns head on- by providing teens with free dance and performance classes as a means for empowering these youths, giving them a creative outlet, a sense of renewed pride and the ability to overcome the adversity that has befallen them, which candidly, is beyond their control.  Through the use of volunteer dance teachers, the organization boasts a 100% high school graduation rate among its 37 weekly classes and a student base of more than 250 young women, that spends time working in a positive environment rather than in potentially dangerous situations after school.
Before the roomful of guests would shift their attention toward the two adorable performances by Groove With Me students, they were welcomed into a posh white room, with scintillating smells emanating from each restaurant's table.  Annually, the 'Tap & Tapas' event has drawn participation from some of New York City's finest chefs and their work this year was deliciously admirable as always.  The dishes ranged from the comfort variety- like the delectable "Crispy Short Rib Tacos" from Otto's Tacos (Joe LoNigro) and Javelina's (Rebecca Baez) outrageous "Chile Carne Asada Tacos"- to the more refined, where Baccarat Hotels' (Garett McMahan) doled out an exceptional "Beet Cured Pike with Horseradish" and just a hint of strawberry and crispy quinoa for a mouthwatering textural contrast.  The selection of offerings from each restaurant was second to none, and it should be noted, each of them graciously participated pro bono, donating both time and resources to another worthy evening.
After grabbing some repeat pours of sparkling wine and refreshing cocktails, along with an outstanding "Peekytoe Crab Fritter" from Feinstein's/54 Below, we planted ourselves front and center for the evening's program.  A short but poignant video package presented by Groove With Me Founder Abby Rosin McCreath would set the tone for the remainder of the festivities, during a night that would ultimately honor Alison Storming of Dance Theatre of Harlem.  Having a real-life example of the positive effect that dance can have on a young woman's life was both inspiring and motivating to the many folks now gathered and attentive on hand- a fitting sentiment given that alive auctioneer Cate Smit would soon be front and center to encourage guests to pony up for some items and experiences.  From personal training sessions to New York City restaurant dining experiences to New York Giants and Yankees tickets, folks spared no expense as the evening's end of the night fundraising number continued to climb.  But after watching the few dozen or so young girls who are so positively impacted by their own participation in the programs hosted by Groove With Me, it's difficult to challenge the notion that any donation would be too large or too small on this night.  We can only hope that their 14th Annual affair next year is as fun, festive and successful as Monday evening's proved to be.
Groove With Me 'Tap & Tapas' 2017: The Dishes
French Louie:"Raw Scallop & Beet Tartare with Horseradish, Yuzu & Cucumber"
Otto's Tacos: "Crispy Short Rib Tacos"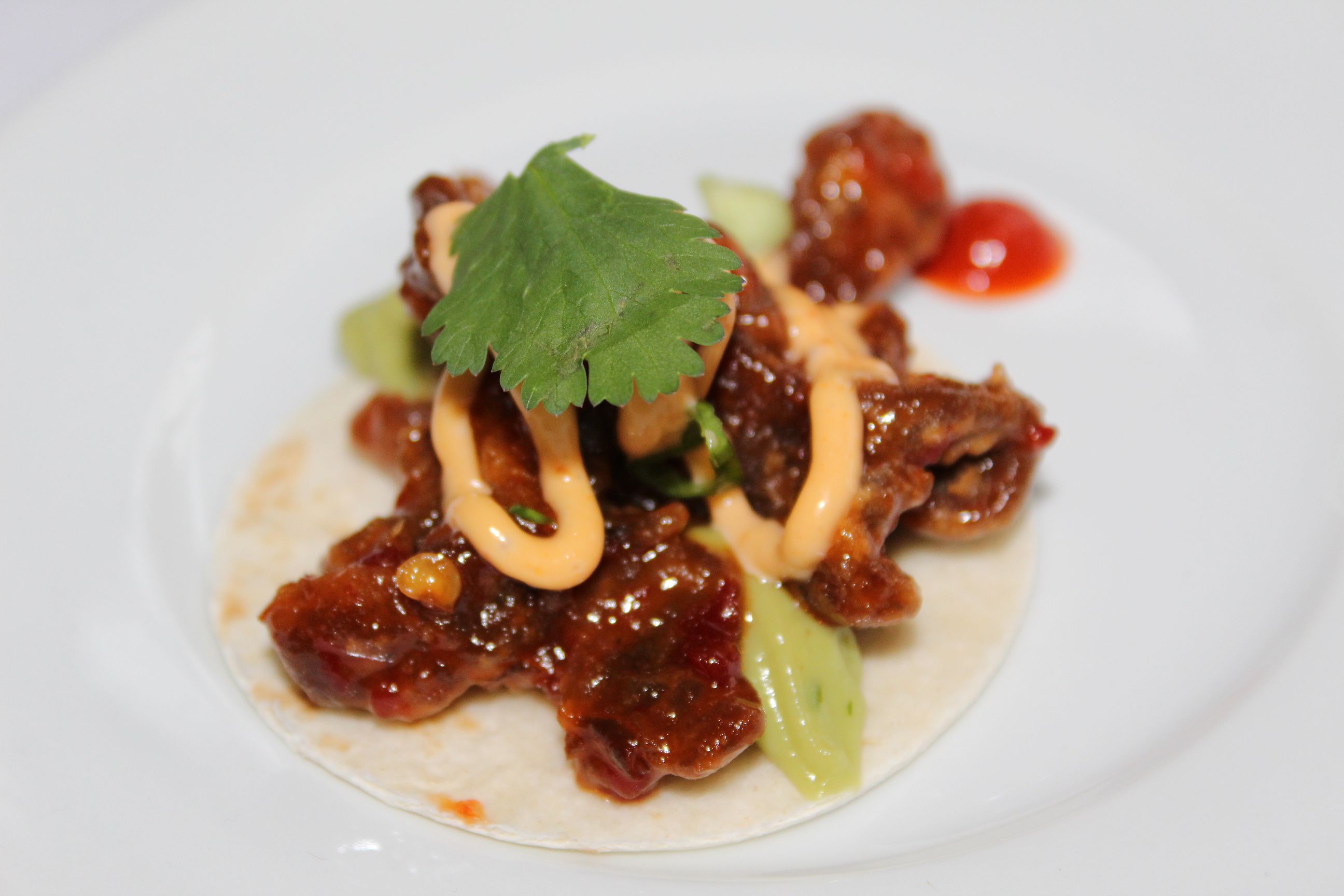 Joe Leone's Italian Specialties: "Broccoli Rabe & Mozzarella Roll," "Italian Antipasto Roll," "Roasted Tomato Petals with Mozzarella and Basil"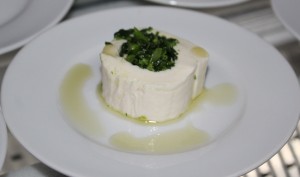 Feinstein's / 54 Below:"Peekytoe Crab Fritters with Avocado Cream & Roasted Tomato Vinaigrette"
Baccarat: "Beet Cured Pike with Horseradish, Strawberries, Crispy Quinoa and Watercress"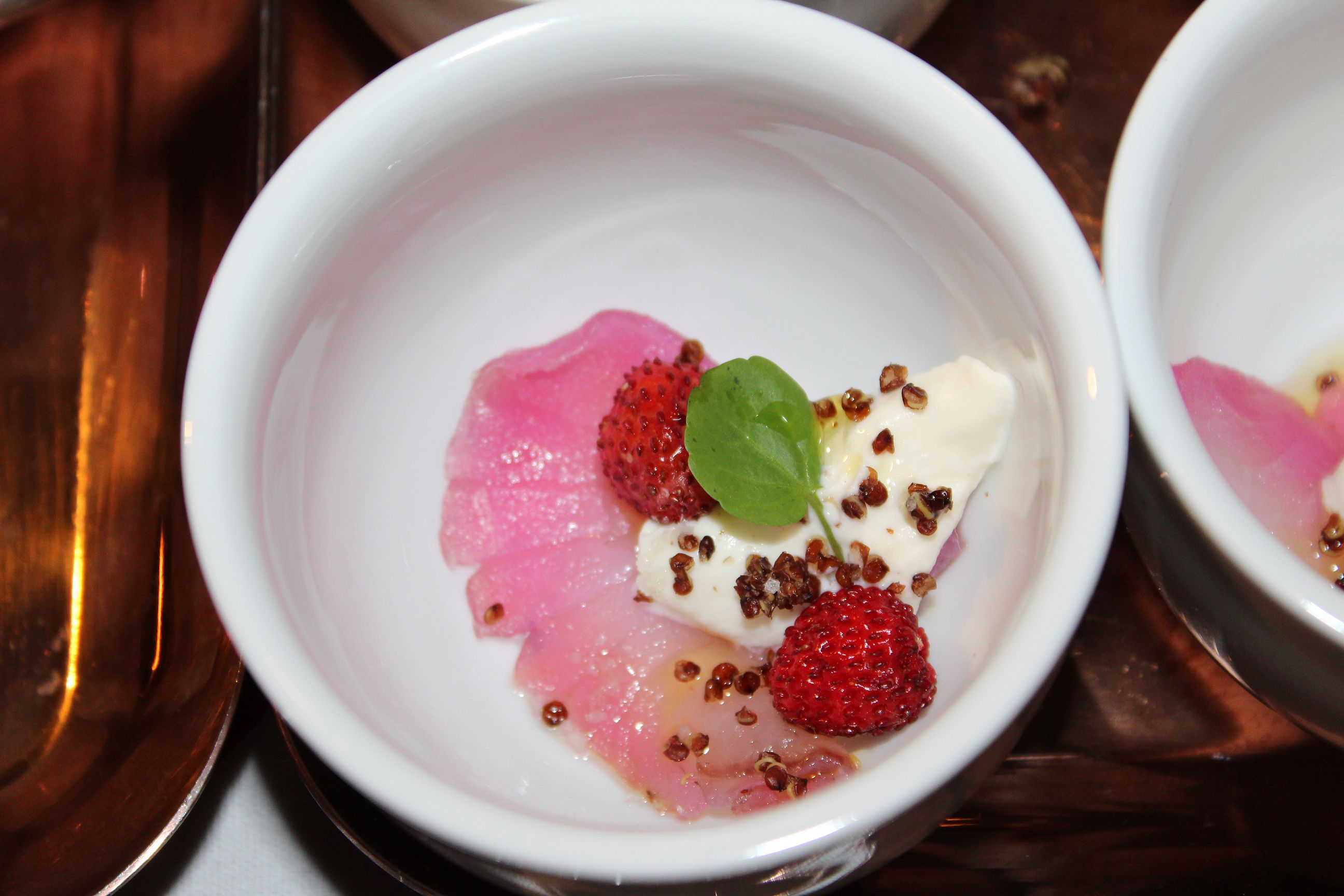 Vandal: "Mini Vandal Smores"

Javelina: "Chile Carne Asada Tacos"
Beauty & Essex: "Assorted Macarons"
La Chula Harlem: "Duck Confit Tacos"
Corner Social: "Quinoa Cakes with Mango Salsa" & "Mini Potato Cakes with Grilled Chicken & Chipotle Aioli"
 
- Dave Gendelson 
Related Articles
Share
About Author
(0) Readers Comments