A few hours before Izzy's Brooklyn Smokehouse of Crown Heights would eventually be named the 2017 Brisket King of NYC, the friendly food-focused competition was seemingly a wide open affair. After all, some of the finest pitmasters in the country would gather inside the spacious gymnasium space at Long Island University in Brooklyn, in the shadows of the legendary Junior's situated just across the street. But Junior himself would be proud of the heaping portions, saucy goodness and mouthwatering aromas emanating inside, where a few hundred meat-enthusiasts would gather to break bread and bite into brisket.
With more than twenty participating chefs and restaurants, the 2017 iteration of Brisket King served up the finest array of selections yet. And fittingly, the sprawling room was pleasantly sufficient to accommodate packs of guests parading from table to table- pausing only momentarily to chew and digest each dish. With huge platters from the likes of Blue Smoke (which housed jerky, sausage, pickled onions AND brisket) and bulbous slider sandwiches from Butcher Bar, there was no going home hungry from this year's affair- especially not without the endless bags of Kettle Chips awaiting guest hands near the evening's exit.
The Judging Panel – a who's who of the culinary world from Top Chef's John Tesar (Dallas) to Aaron Franklin (Franklin BBQ, Austin) to Daniel Vaughn, (Barbecue Editor- amazing job title- Texas Monthly)- certainly had their work cut out for them in plucking out a winner for best-in-show. From the deliciously simple and traditional "Slider" courtesy of Long Island City's M. Wells to the dressing splattered "Corned Beef Brisket 'Reuben' Meatballs" served on a stick from Tschop Shop, each restaurant's entry was as unique as it was hearty. And amazingly, no two brisket dishes were exactly alike.
Though Izzy's delectable marbled ends would earn their dual dishes top billing, there were plenty of honorable mentions to go around. Randall's Barbecue, formerly of Crown Heights, hasn't lost any of its magic touch with some of the finest slabs of "Mesquite, Pecan and Applewood Smoked Brisket" in recent memory. With a couple of tangy dollops of deep brown 'cue sauce and a slathering of oil-based cole slaw, each tender pink morsel tore away into our mouths as grease happily painted our cheeks. For our money, Randall's was matched only by the powerhouse team at Kimchi Smoke who always seems to make a habit of garnering attention at events of this ilk. The "Bad As Texas Brisket" was a juicy and flavorful hunk of tasty meat topped with a fiery yet sweet red sauce, the combination of which had us returning for (gulp) a third and fourth helping.
There were inventive "Brisket Tacos" from El Atoradero, "Bacon Wrapped Bombs" from Ribs Within, and more traditional styles from local favorites like Dinosaur Bar-B-Que and Mighty Quinn's, whose serving was exceptionally fatty and especially excellent. Fortunately, there was enough booze to wash down each bite of perfectly cooked brisket- with the likes of Tito's Vodka conspiring with Queens Courage, Guinness beers and Downeast Cider Company's finest spirits to make sure that we would be stumbling back onto the subway entirely filled up and satisfied- despite us having to waive goodbye to Brisket King for yet another long year.
Ornella Trattoria Italiana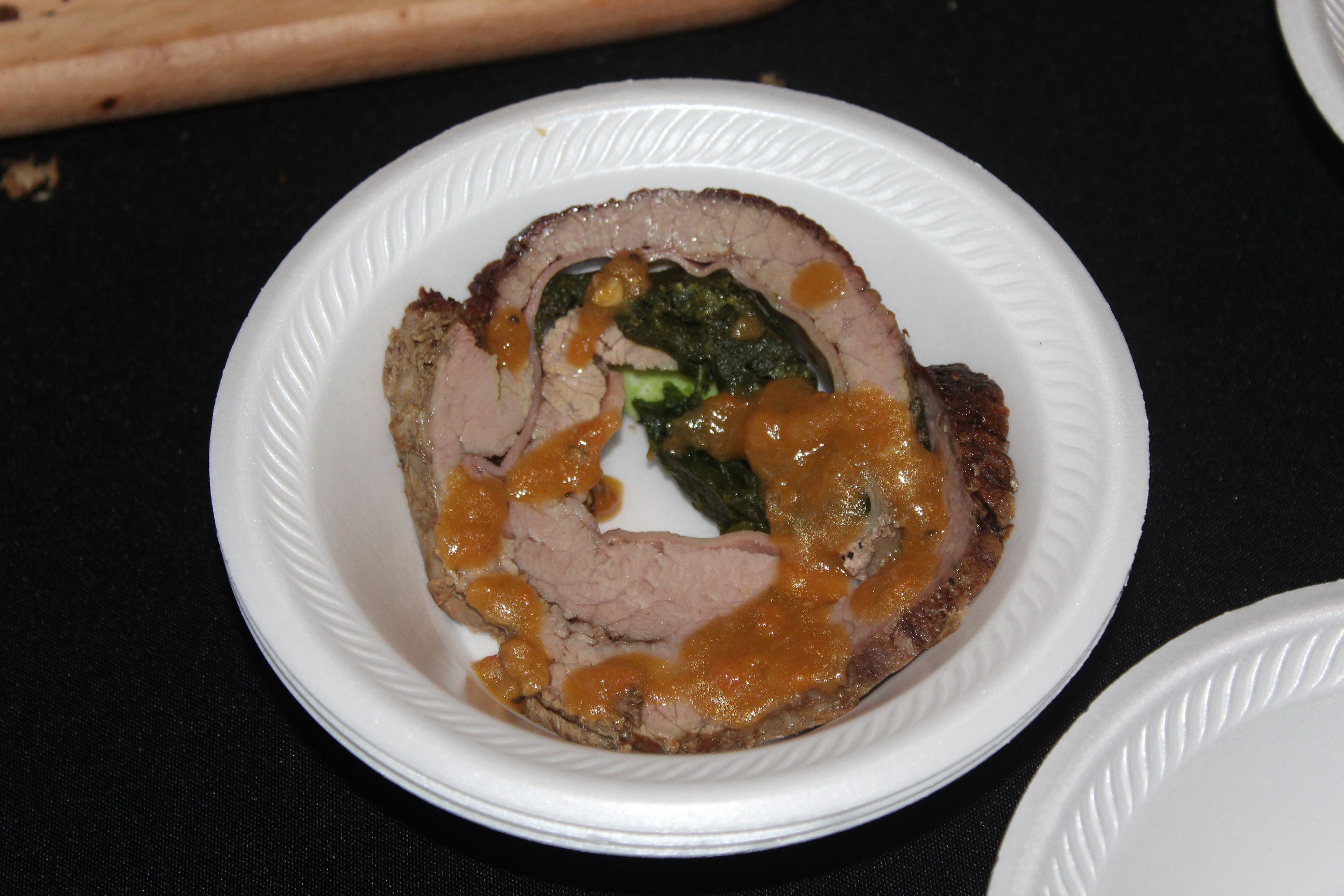 M. Wells

Chef Robbie Richter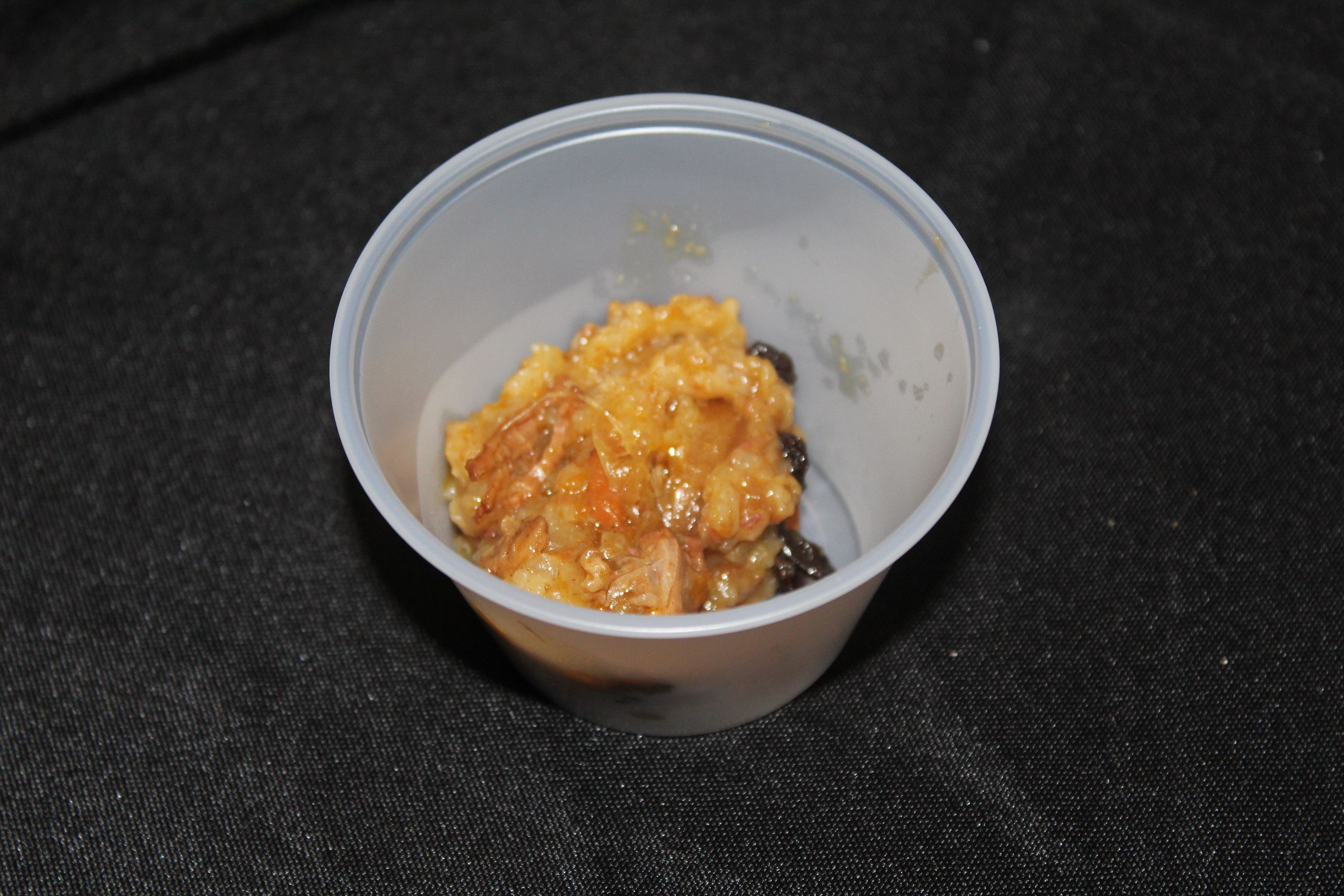 Willie B's BBQ Catering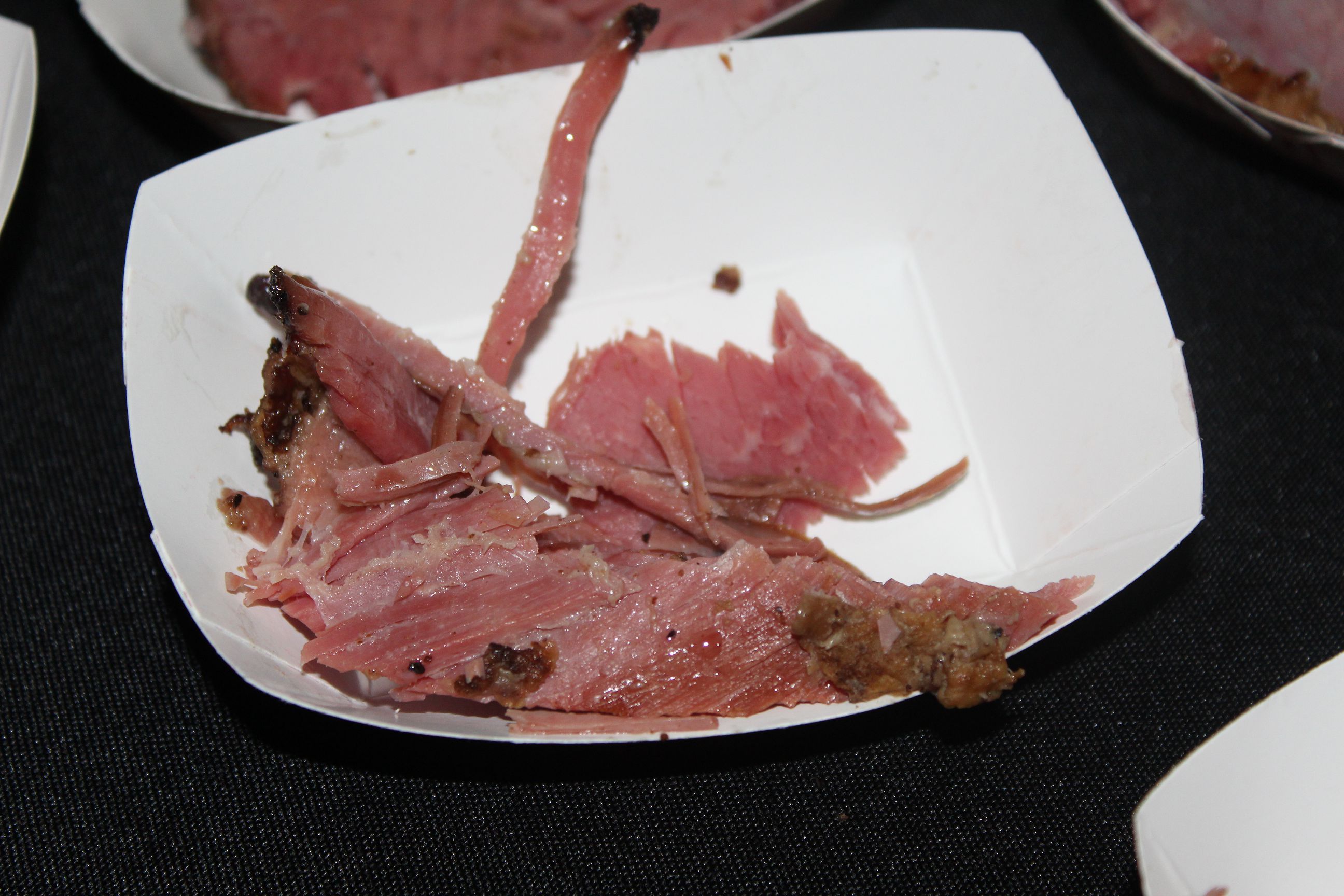 Ribs Within – "Bacon Wrapped Brisket Bomb"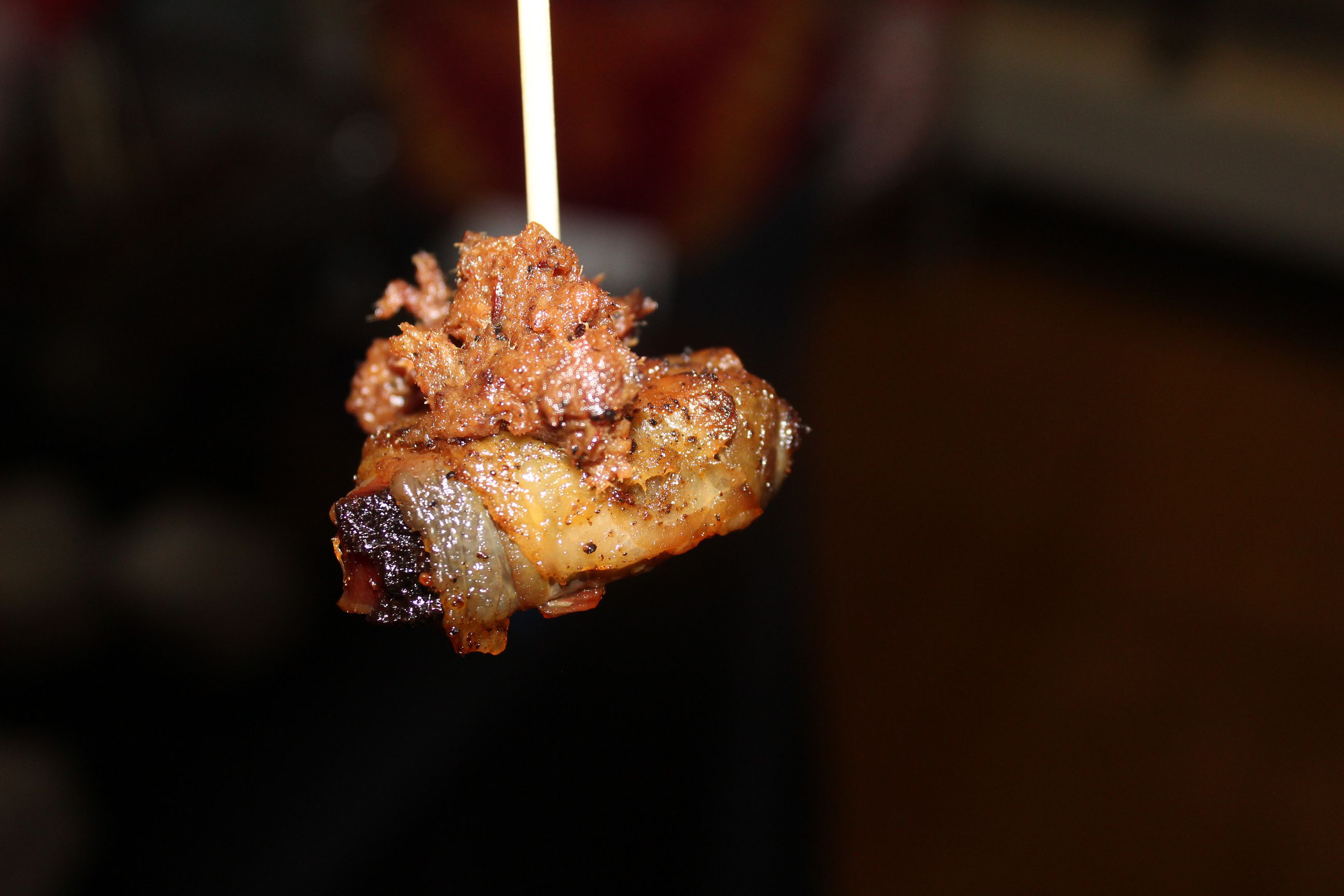 Kimchi Smoke – "Bad As Texas Brisket"
Randall's Barbecue – "Mesquite, Pecan and Applewood Smoked Brisket"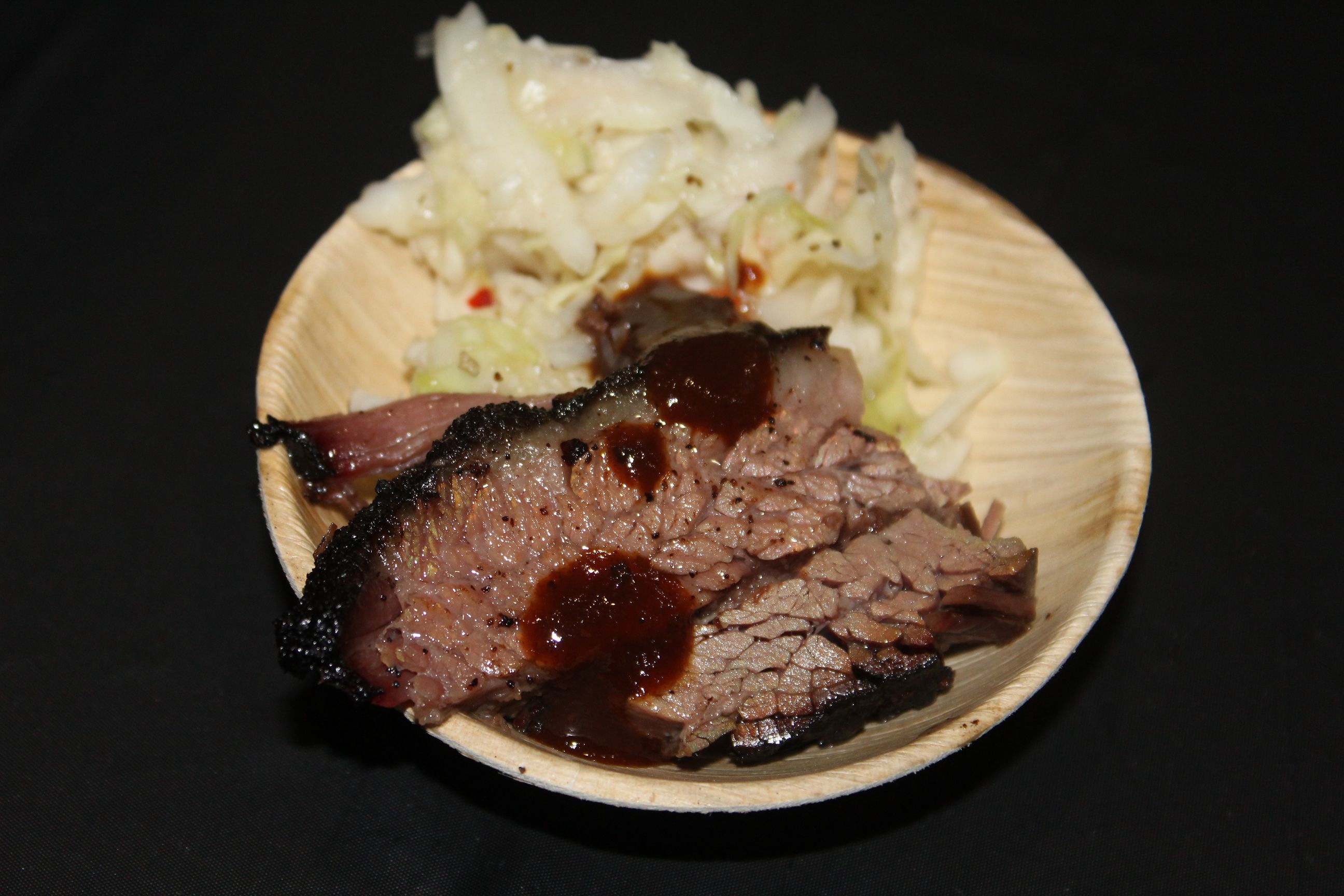 Hill Country Barbecue Market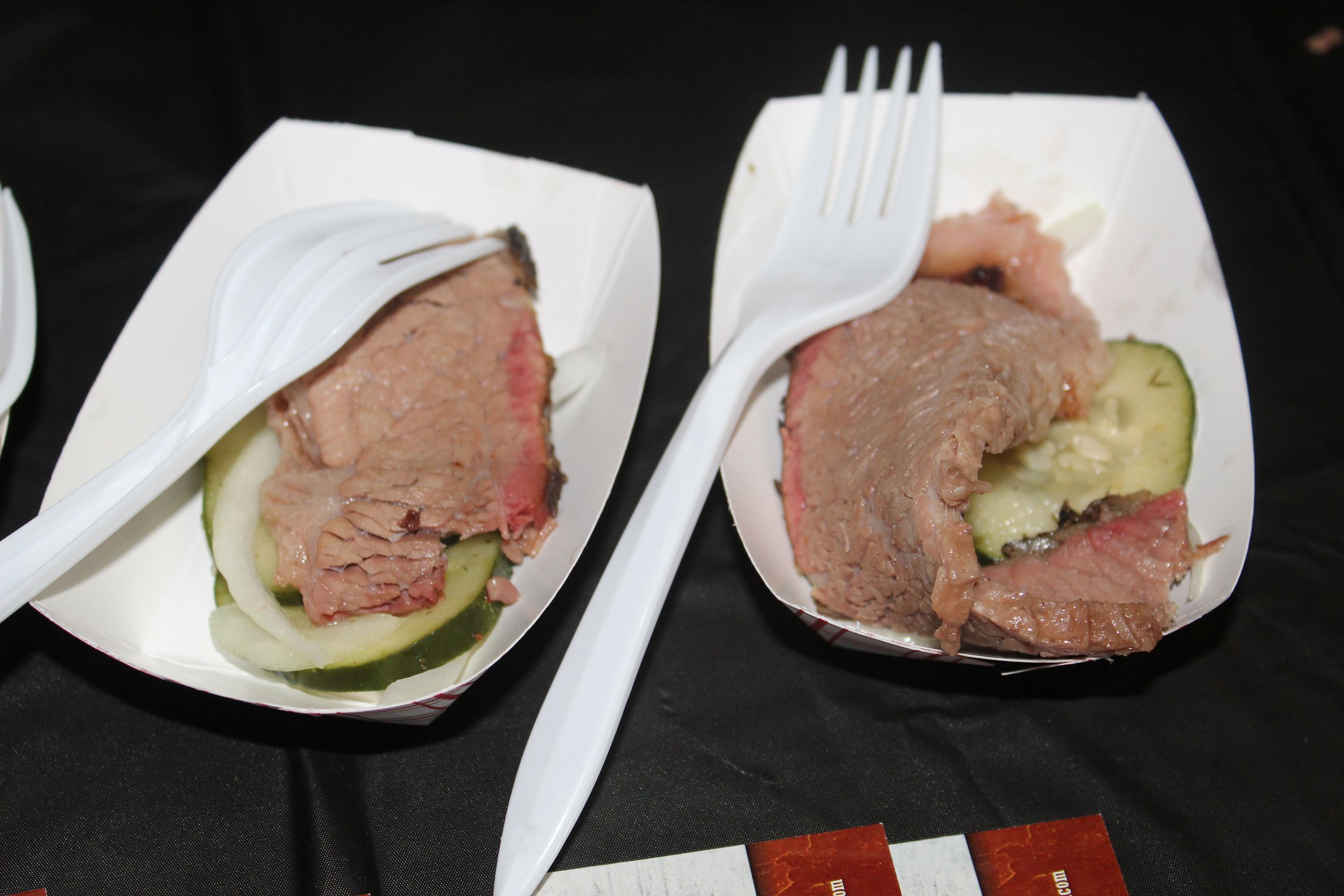 Hudson & Charles – "Brisket Tagine" – Beef Fat Za'atar Croutons and Preserved Lemon, and Almond Tapenade, Minted Yogurt Sauce
Izzy's Brooklyn Smokehouse
 
Thai Brisket Laab by PLH
Mighty Quinn's
Morgan's Texas Barbecue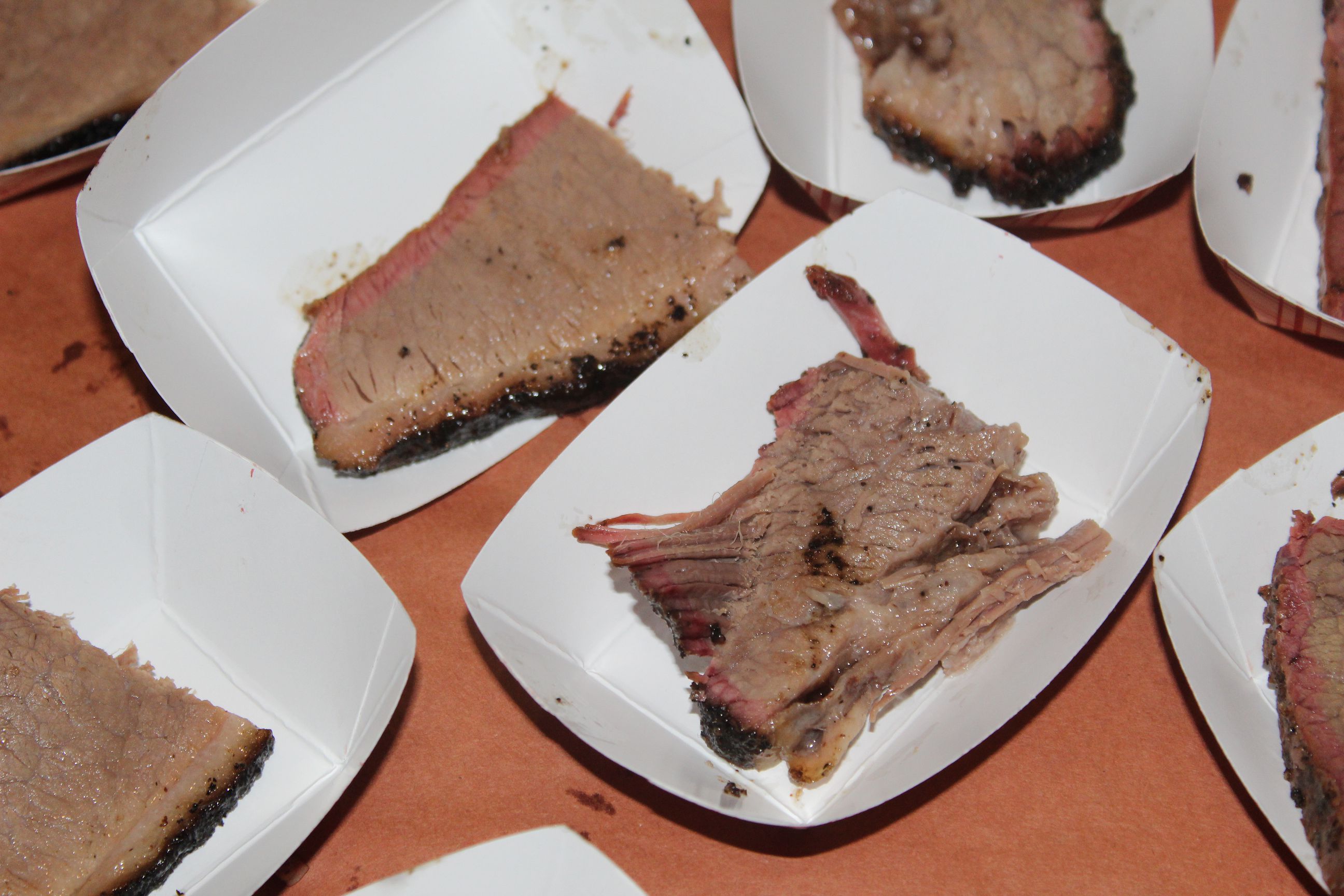 Blue Smoke – "7 Pepper Rubbed Brisket, Brisket Boudin, Pickled Yellow Onions, Housemade Beef Jerky"
Butcher Bar – "Double Smoked Beef Burnt Ends Slider"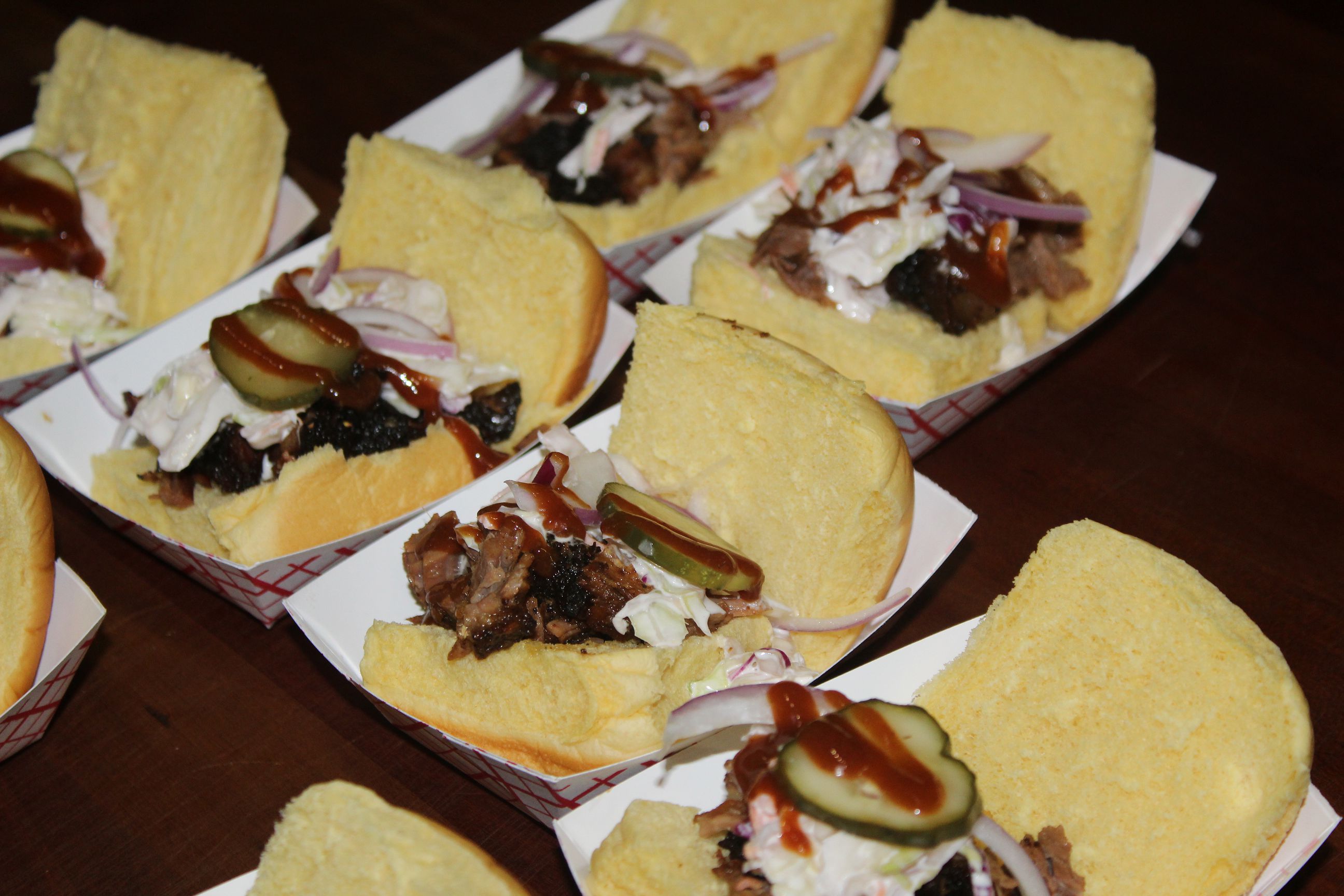 El Atoradero
Cherry Street Bar-B-Que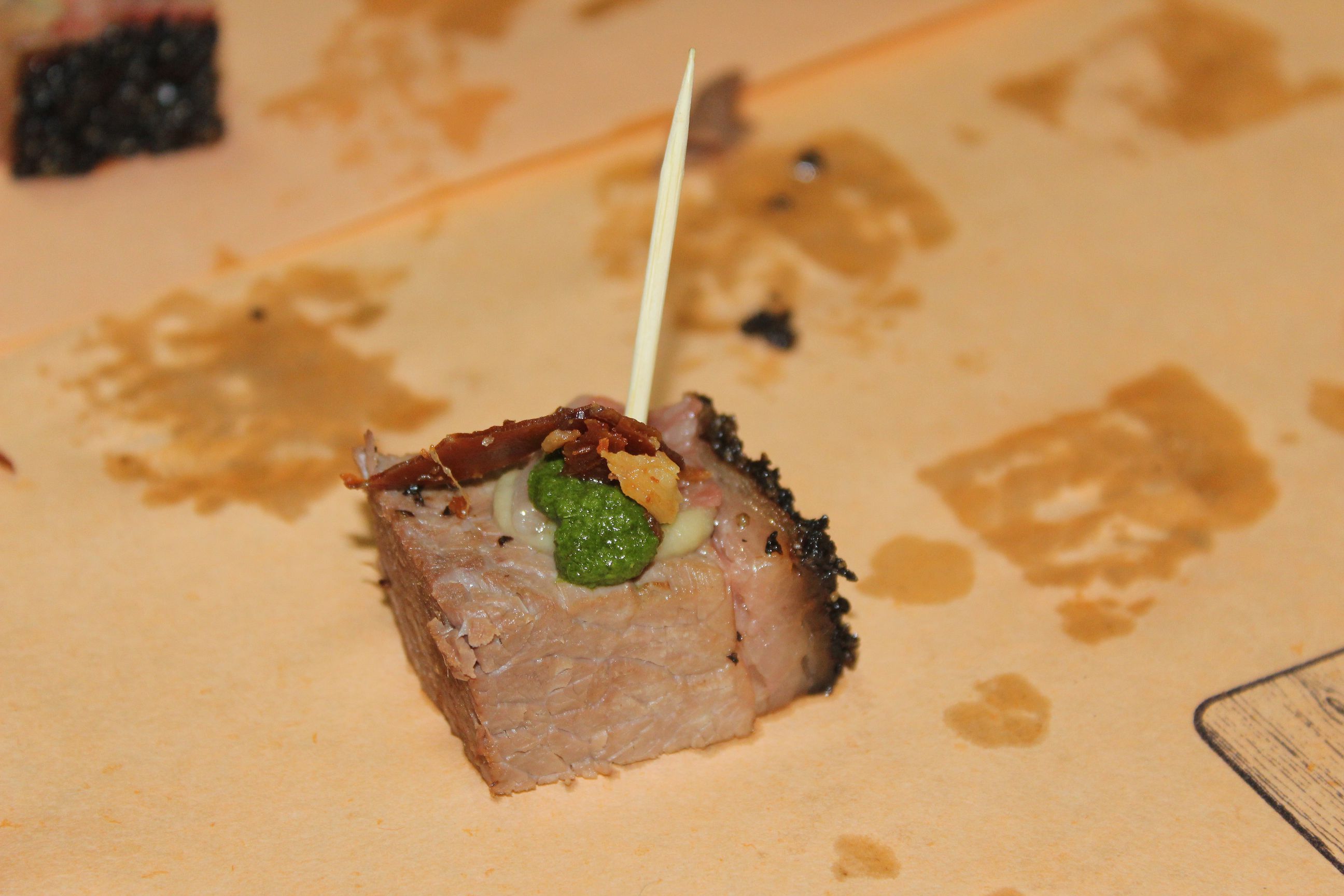 Chef Jesse Jones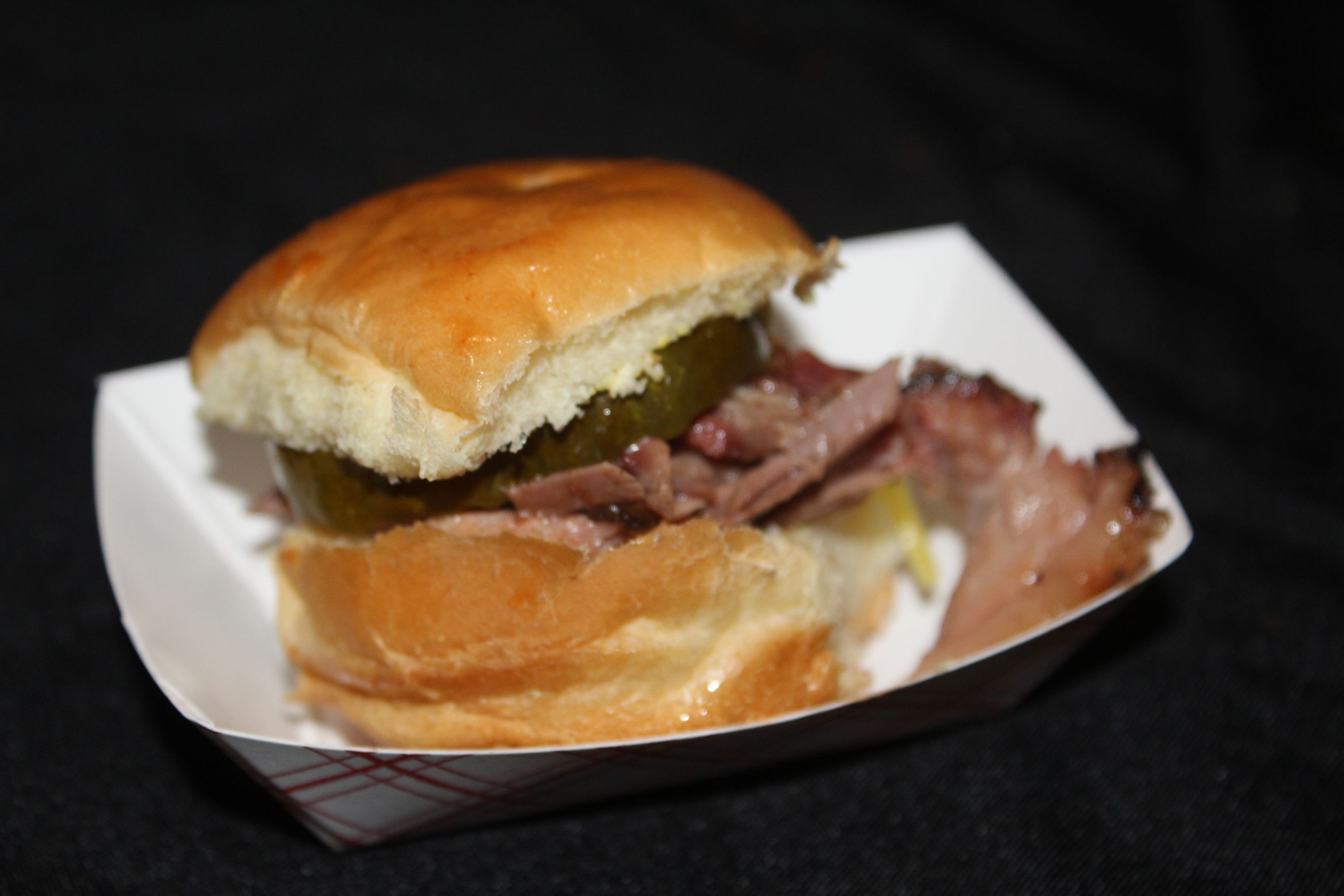 Dinosaur Bar-B-Que
Jimmy's No. 43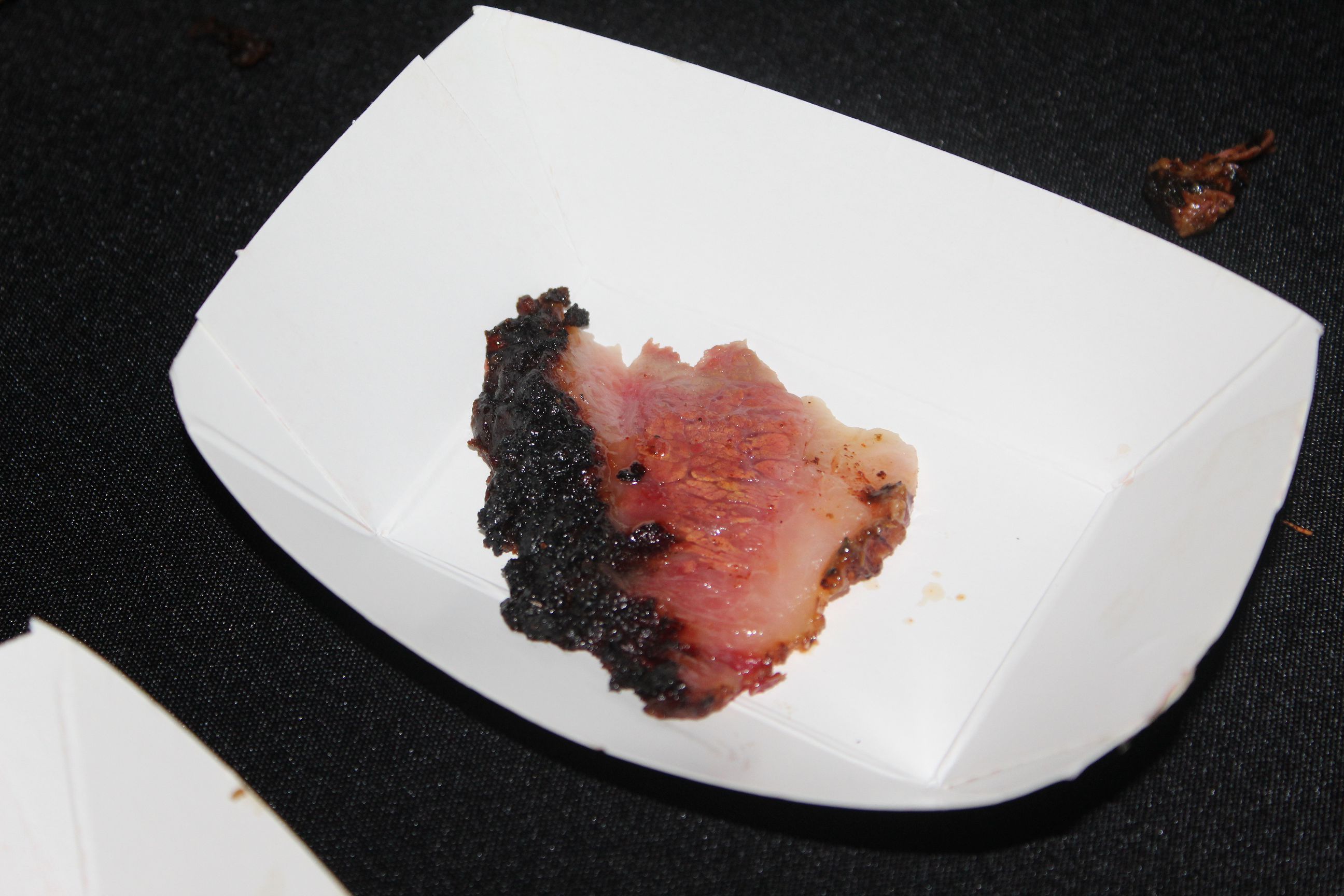 - Dave Gendelson 
Related Articles
Share
About Author
(0) Readers Comments