Where to begin, with a marathon tasting event featuring some of New York City's finest chefs, mouthwatering eats, delicious cocktails, some of the country's most renowned winemakers, a live butchering demonstration and quite literally 1500 pounds of freshly served pork? As has become customary on the Sunday preceding the Super Bowl, the traveling pig-centric roadshow returned to New Porc City on January 29th for a culinary competition to crown a champion for the day's finest cook- start to finish, nose to tail. It's COCHON555 and its festivities will touch more than a dozen other cities around the county along the 2017 tour, culminating in Chicago on October 1st – to crown the nationwide king or queen of Grand Cochon.
Each of the five participating chefs start with their own whole heritage-breed hogs from which to produce an array of distinctive dishes that best represents their respective styles, cultures and influences. We've got some of our favorite food shots below – but seeing the likes of Chef Greg Baxtrom and his team from Olmsted churning out plate after plate of delectable "Shoulder Rilettes" with a pickled watermelon rind and "Tiny Whole Pig Croquettes" served with a subtle and sweet aji dulce mayo and even a complete spread from Quality Eats Chef Ryan Bartlow that included a "Bagel Deluxe," a "Matzo Ball and Kreplach Soup" and one of the finest "Pastrami on Rye" sandwiches in recent memory. Although, Chef Nicole Gajadhar of Saxon + Parole would eventually be named the day's champion- well warranted given some of her exceptional offerings, namely a 'blood jowl' cotton candy, a belly and liver mousse dip for handmade pretzels and a "L.E.S. Eggroll," equipped with pork shoulder pastrami, ginger cabbage and tamarind sauce- choosing a winner at the 2017 COCHON555 did in fact prove to be particularly difficult.
While the chefs were cooking and plating in feverish fashion, music blared overhead throughout the sizable old bank space- Weylin is a sprawling and fantastic venue for an event of this caliber- courtesy of DJ Lord of Public Enemy and Kool Keith, to the utter delight of the hundreds of folks in attendance. Meanwhile, just in front of the judging area, Erika Nakamura and Jocelyn Guest of White Gold Butchers would team to effectively slice and dice an entire pig, with each of the many parts auctioned off to the live crowd for COCHON555′s charity partner, The Piggy Bank Charity. While some may shield their eyes from witnessing such a thorough offal demo, others stood perched right up front, snapping picture after picture, undoubtedly for their social media followers.
Unfortunately our words capture a mere piece of all the action going on inside of the space all afternoon long. Wines From Germany, a Heritage Rum Cart and some awesome wine pours courtesy of Napa standout Silver Oak- along with some lip-smacking cocktails from the 'Smoked Old Fashioned Bar'- gave thirsty eventgoers a place to wash down some of the savory salty fare, courtesy of other participants like Birds & Bubbles Chef Aaron Hoskins and Chris Szyjka of Chef's Club by Food and Wine. And when lines were just a little too lengthy, the Farmstead Cheese Bar, Pop-Up Ramen Bar and La Brea Bakery Pop-Up made sure that there was no shortage of dishes from which to sample over the course of the entire 3.5 hour affair.
Though the tour marches on month after month, it's hard not to be crestfallen to once again wave goodbye to COCHON555′s annual visit to Brooklyn. But in the spirit of unity, it's important that we share some of the wealth- and some of the best parts of founder Brady Lowe's vision- with other likeminded folks in different cities. The celebration of swine is an unparalleled affair for those of us fortunate to have been in attendance in New Porc City, and each passing stop along the COCHON555 journey cements its rightful place among the country's most celebrated and highly anticipated culinary affairs.
- Jane Van Arsdale
The House of Angostura: "Queens Park Swizzle"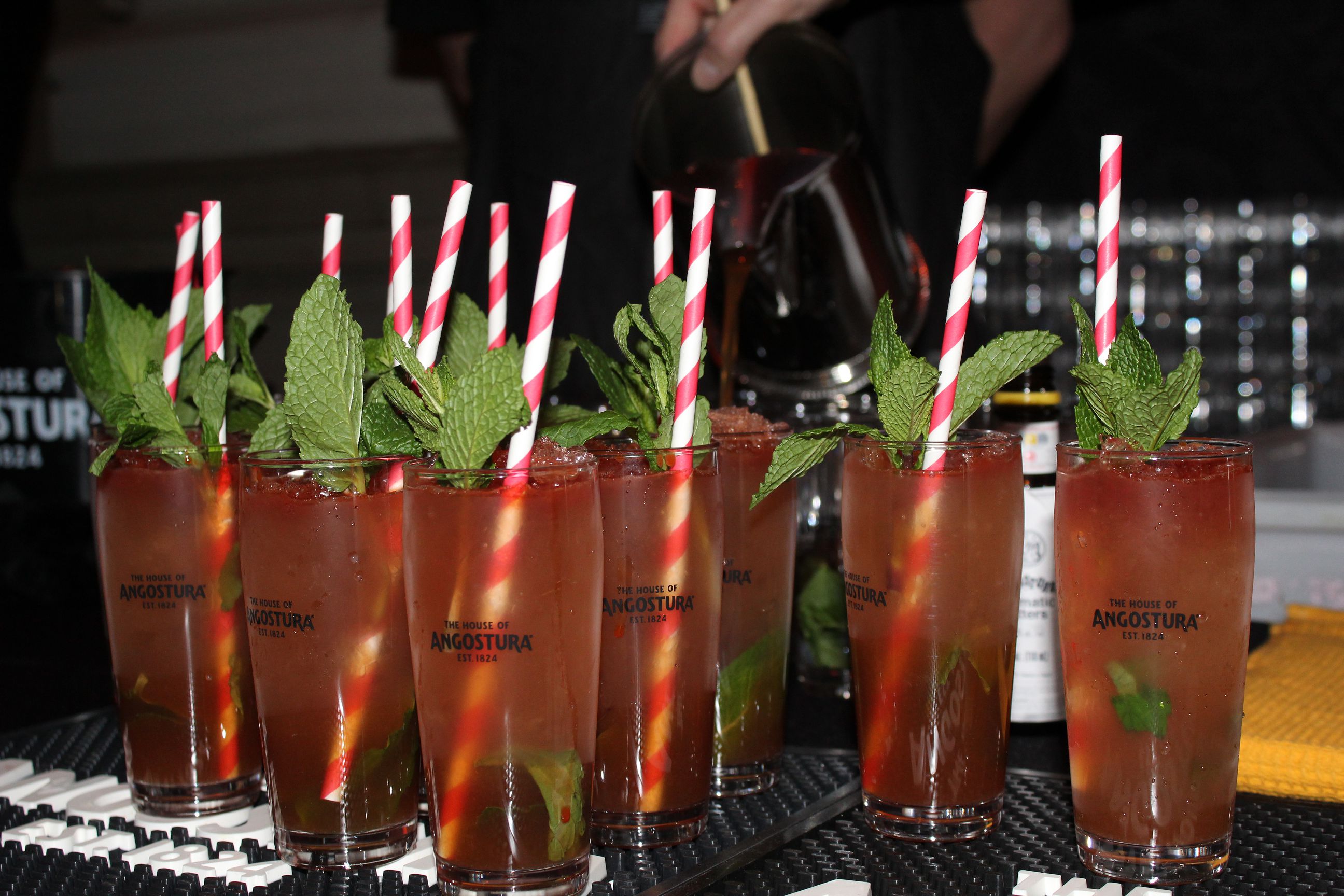 The Cannibal: "Tartare Bar"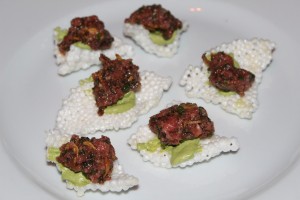 Quality Eats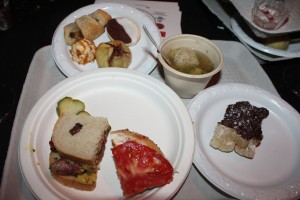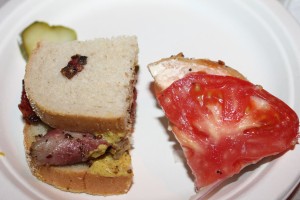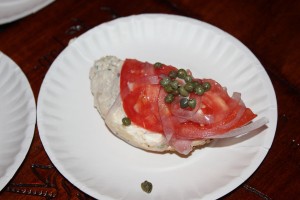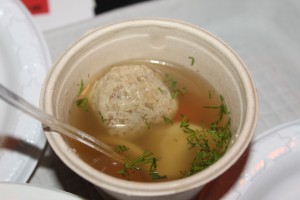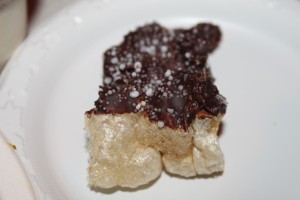 Birds & Bubbles
Saxon + Parole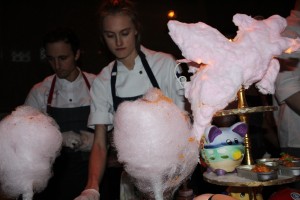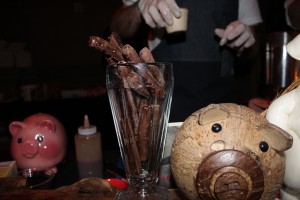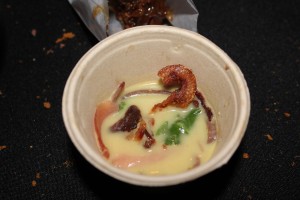 Olmsted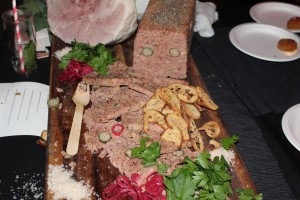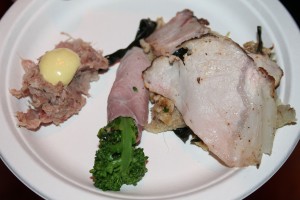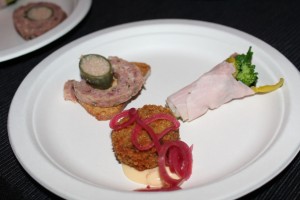 Related Articles
Share
About Author
(0) Readers Comments