Each year, nonprofit organization Project by Project hosts a food-centric fundraiser to benefit a local parterning charity with the hopes of helping to increase its awareness and furthering its cause. The evening, dubbed 'Plate by Plate,' brought together some of New York City's most esteemed chefs on Friday evening inside of the ritzy Metropolitan Pavilion's fifth floor space The Level.  Attendees donned black ties and dresses to support 2016′s partner, the NQAPIA or National Queer Asian Pacific Islander Alliance, with promises of an evening featuring meticulously plated fare, hand crafted cocktails and the company of likeminded philanthropic guests over the course of three festive hours.
The LGBTQ community is perhaps the most prevalent present-day target of hate crimes and as such, tapping NQAPIA was a suitable choice for 2016′s 'Plate by Plate,' which would effectively assist the local Asian American community in the ongoing battle against such vile forms of prejudice. From its opening moments, the event exuded class immediately as each attendee would be walked down the red carpet, posing amid a sea of flashbulbs in anticipation of the array of eats laid out before them.  Fortunately, there were plenty of beers, spirits and cocktail offerings to kick of the Friday night affair in style.
Just a few feet inside of the space, we were immediately greeted by a friendly representative from Koval, whose crisp whiskey was a fittingly appropriate introduction to the room ahead.  We made quick work of trips to World Sake Imports who served up our favorite spirit of the evening by far- the ultra-premium 'Daiginjo'- paired with a particularly fatty fish, at the suggestion of the sake purveyors.  Fortunately, Toloache's excellent truffle adorned "Yellowfin Tuna" was being plated nearby.  Served over a crunchy and crispy chicharron, the clean and delicious tasting fish offered up a complexity of different flavors and textures, washed down with a refreshing swig of chilled sake to the utter delight of our palettes.
Meshing different dishes and drinks would become a theme all evening long- whether recommended by a professional on hand or not.  The mavens of mixology at Middle Branch served up a particularly tasty and approachable take on an "Old-Fashioned," a surprisingly soothing pairing with Thalassa Restaurant's "Lavraki Tartar," served inside of a filo cone with a creamy caviar moose.  Savoring the seafood flavor, we grabbed some pours of the perpetually refreshing Tiger Beer, before jumping into our favorite taste of the evening courtesy of Mission Ceviche.  A tangy spoonful of "Classic Ceviche" paired red onion and lime and a dish called "Chicken (Aji de Gallina)," which would be best described as a "fresh take on chicken salad."  Replete with a yellow chili pepper cream, parmesan cheese and aioli, the dish in totality made for an ideal pairing with the great-tasting carbonated brew can.
While many guests were parading around the space, we noticed that mini restaurants had been set up off to the sides of the room, equipped with long tables dressed in black table cloths.  Pop-up style eateries were formed on the spot, roped off by red velvet barriers giving off a feeling of exclusivity for the VIP guests ready to dine.  Approaching each pop-up, we carefully made a reservation and awaited our turn for a chance to sample two distinctive tasting menus on site- a nice touch to an already classy evening.  From the delicious "Scallop" surrounded by corn and pancetta at Vai/Raw to the salty and delightfully doughy "Fresh White Fish Cake" from Carma Asian Tapas, each course was seemingly better than its predecessor as we continued to gorge until we ran out of room.
As usual, the entirety of the evening was a special one.  The food unsurprisingly, was delicious.  The cause itself, was thoroughly inspiring.  And the array of silent auction items was unparalleled.  Whether or not you know someone directly that has struggled with gender acceptance or prejudice, Project by Project made 2016′s 'Plate by Plate' an experience to which any human being can relate.  And they managed to do so one dish at a time.
- Jane Van Arsdale

Food Highlights from Project by Project's 'Plate by Plate' 2016

Mission Ceviche: "Classic Ceviche" & "Chicken (Adji de Gallina)"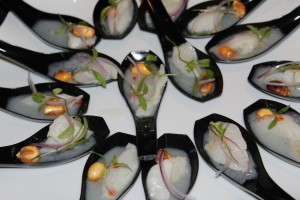 Thalassa Restaurant: "Lavraki Tartar with Caviar Mousse in Filo Cone"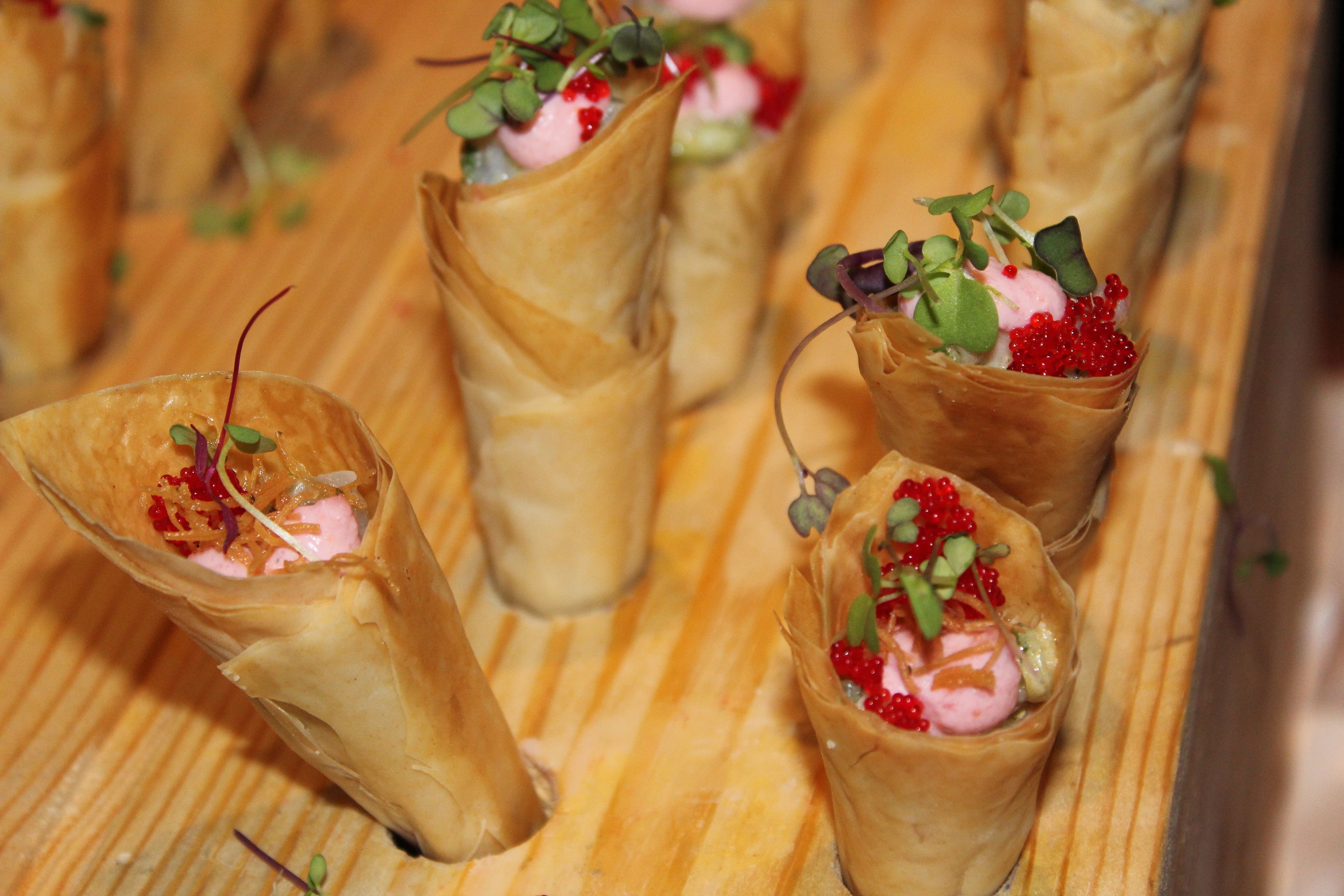 Butter Lane: "Cupcakes – Assorted Flavors"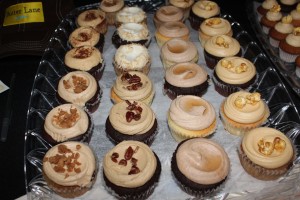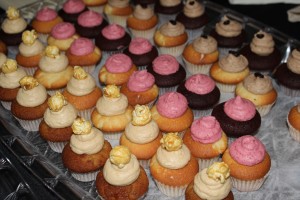 Toloache: "Atun y Chicharron" – Yellowfin Tune, black truffles, Yuzu, Cilantro, crispy chicharron

Ivy Bakery: "Butter Gooies"

Insa: "Kimbap – Vegetable Rice Roll"

Vai / Raw:  "Heirloom Carrot," "Hamachi Crudo," "Scallop," "Rabbit," & "Passionfruit"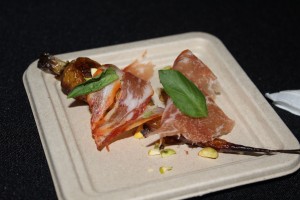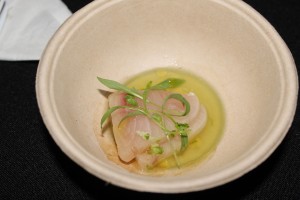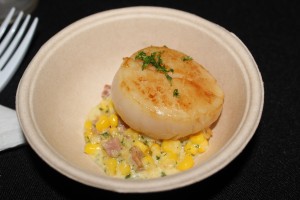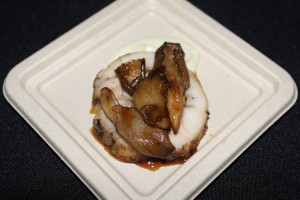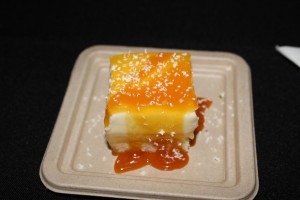 Carma Asian Tapas: "Crispy Wosum Salad," "Fresh White Fish Cake," "Five Spiced Beef" & "Hot Chili White Meat Chicken"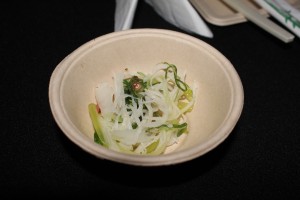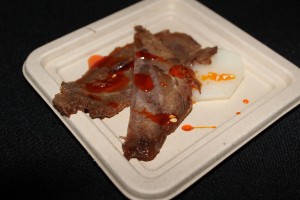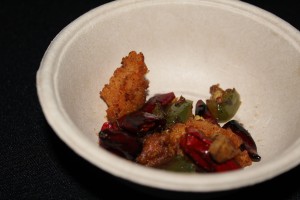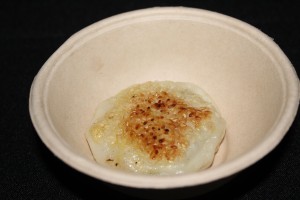 Related Articles
Share
About Author
(0) Readers Comments