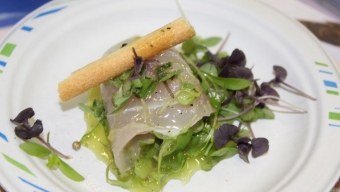 Blog: NYCWFF Shop Rite Grand Tasting 2016
When names like Robert Irvine, Anne Burrell, Scott Conant, Amanda Freitag, Katie Lee, Andrew Zimmern and Marcus Samuelsson converge in one place, there can be only one explanation: the return of the October rite of passage known as the New York City Wine & Food Festival.  With dozens upon dozens of events around Manhattan's west side over the course of four full days, the annual affair perpetually manages to surpass its fundraising successes from the year prior.  2016′s Festival would boast some new events to cater to the many changing tastes of New Yorkers year in and year out – but for us, we were happy as clams to attend some of our returning favorites.
A massive airplane hanger is cleared out each year for a two day affair that meshes one part food-lovers convention, with demonstrations and interactive experiences, and one part food tasting, with a seemingly endless array of participating chefs and restaurants.  The ShopRite Grand Tasting provides perhaps the best bang for one's buck at the Festival each year, at least as far as the sheer availability of items goes.  More than 130,000 square feet houses all of the action- culinary demos hosted by the aforementioned chefs and personalities above, alongside a full book store, free swag for attendees to take home, beers, wines and spirits, and of course, an unparalleled collection of eats.
Coastal California wine producer Meiomi is among our favorite Pinot Noir pours.  Deliciously light and utterly refreshing, it was a surprise to see the winery with a massive cabin display to pour their Chardonnay and Pinots into the empty glasses of awaiting guests, mere steps away from the good folks at Cupcake Vineyards.  Other distributors like Angry Orchard, Blue Moon and even Coca Cola, hosted eye catching stations to attract hundreds of folks throughout the afternoon.  With our brains freshly buzzing from each slug of ice cold Samuel Adams beer and pours of Whispering Angel Rose, we began our dance around the sprawling space to indulge in some of the fare being prepped.
From seafood options like Marseille's "Octopus Provencale" and Handcraft Kitchen & Cocktails' "Louisiana Seafood Gumbo" to Taproom No. 307′s savory "Doppelbock Meatloaf," lacquered with thick Canadian beef gravy, items ranged from the light to the decadent.  Crisp white pours of Ferrari Carano's 2015 "Fume Blanc" delightfully paired with Manna Restaurant's tangy "Local Stripe Bass Crudo," drizzled with olive oil and plated beside a crunchy bread stick.  Fortunately between all of the small poppable appetizers and the large tacos and sliders, there were also dessert items to enjoy- be it a small container from Ben & Jerry's, an irresistible 'Copa Lolita' from Coppelia with rum coconut flan and coconut sorbet, or a super-sticky and delicious "Caramelized Banana" cake from Gooey&Co, which mandated several napkins for a thorough clean up.
At times, the sheer size of the event could be a bit daunting- after all, the room housed a full on Alfa Romeo automobile display beside a fully interactive Dram Room from The Glenlivet scotch, a huge bar and lounge area sponsored by both Cooking Channel and Food Network and photo booths galore for guests looking for a keepsake.  A keepsake on top of the shopping bag filled with food and snacks that eventgoers were given upon entry, that is.  Olive oils, spices, sauces, chocolates and other promotional items made the huge black sacks that each attendee was carrying around all afternoon well worth the necessary effort- as once again the New York City Wine and Food Festival ensured that Sunday was indeed a day that was in a word, 'Grand.'
- Jane Van Arsdale

Food Highlights from NYCWFF: Shop Rite Grand Tasting

Jang Festival: "Galbi Riceball" – Marinated Short Rib on Rice Ball with Seaweed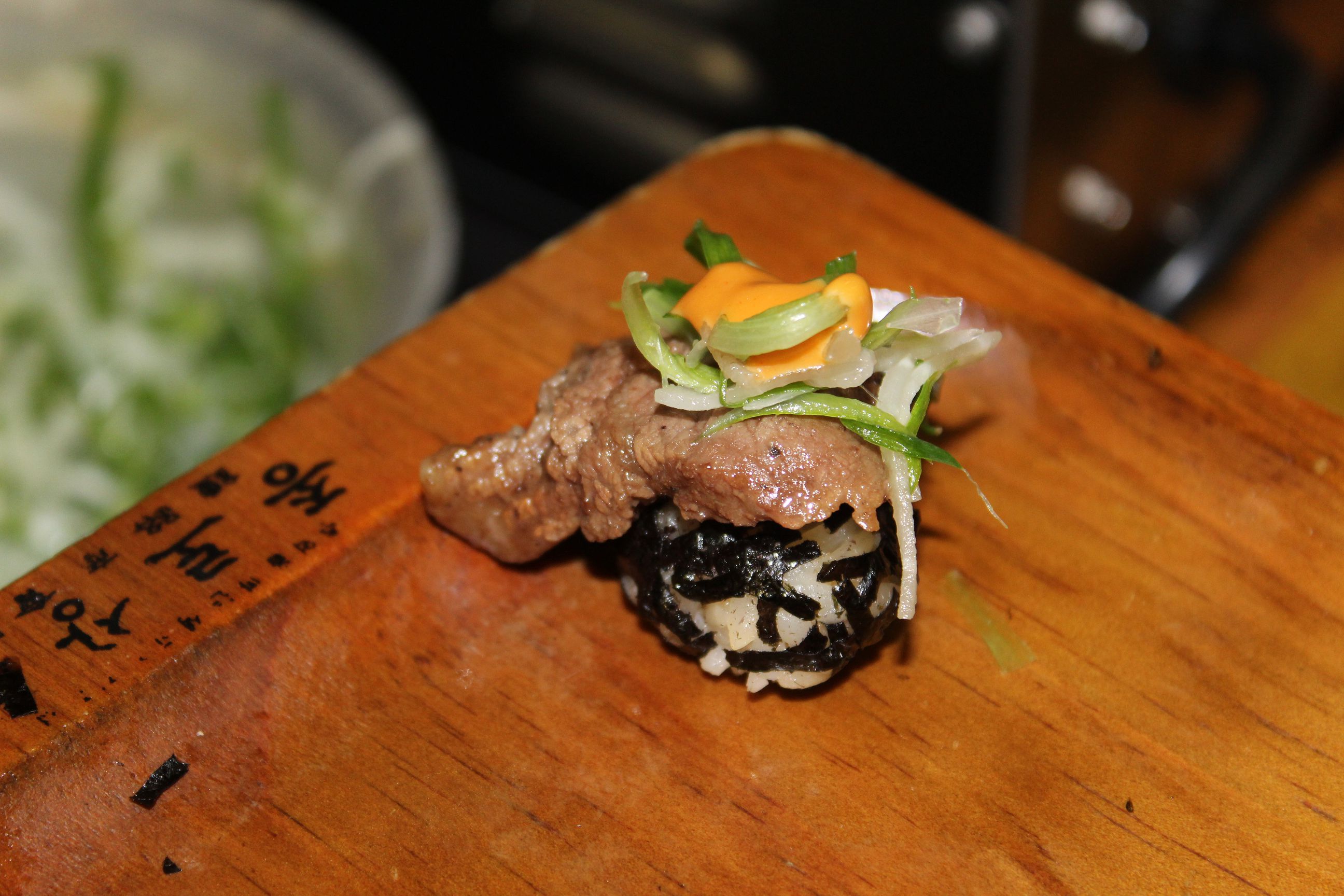 Pitopia: "Falafel Balls Thahini"

Witcher Dining: "Roasted Sweet Potato Soup"

Campbell's: "Chicken Marsala Orzo Skillet"

Marseille: "Octopus Provencale"

Aria Wine Bar: "Stuffed Mushroom"

Radicchio Pasta and Risotto Co.:  "Meatball Slider"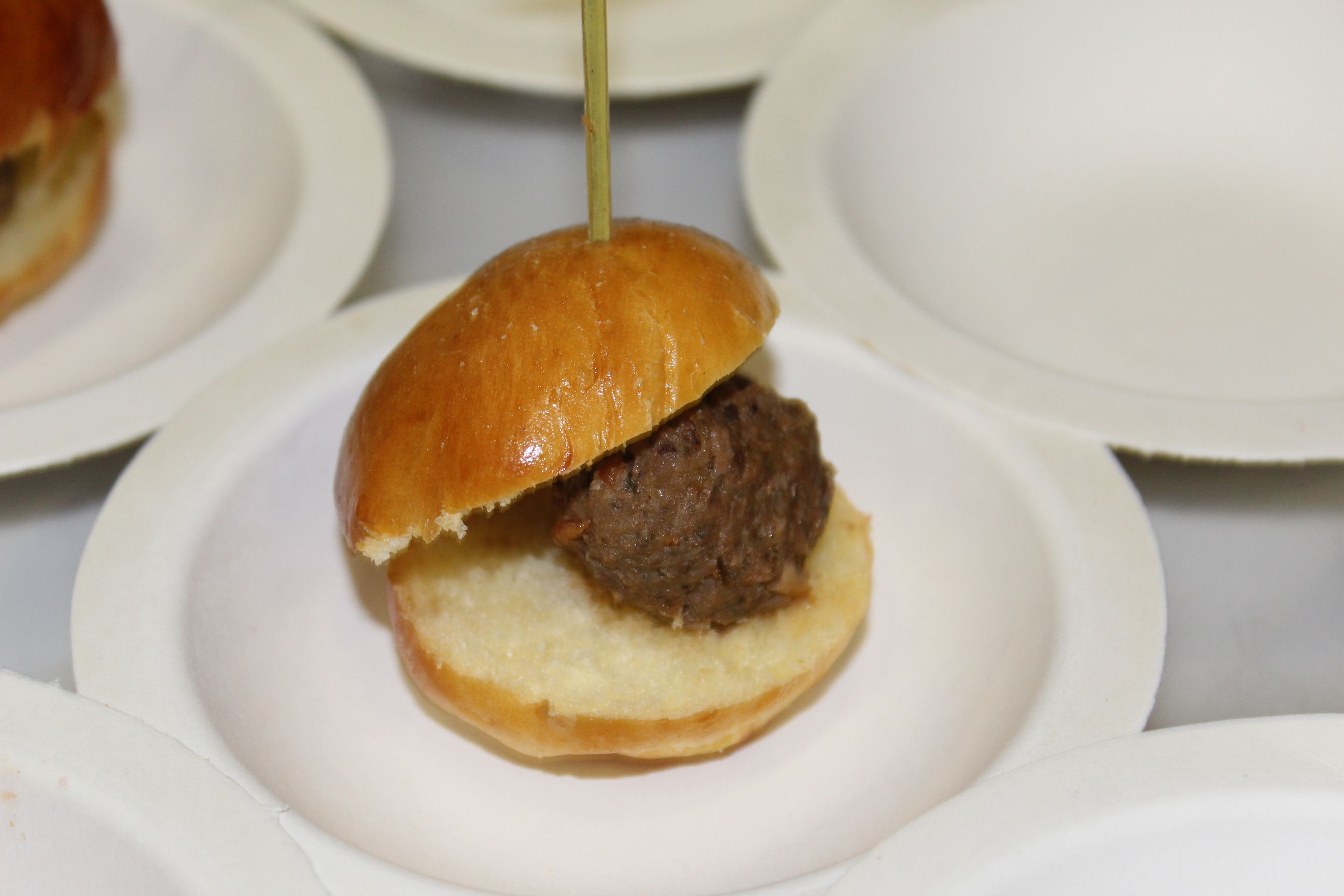 Handcraft Kitchen & Cocktails: "Louisiana Seafood Gumbo"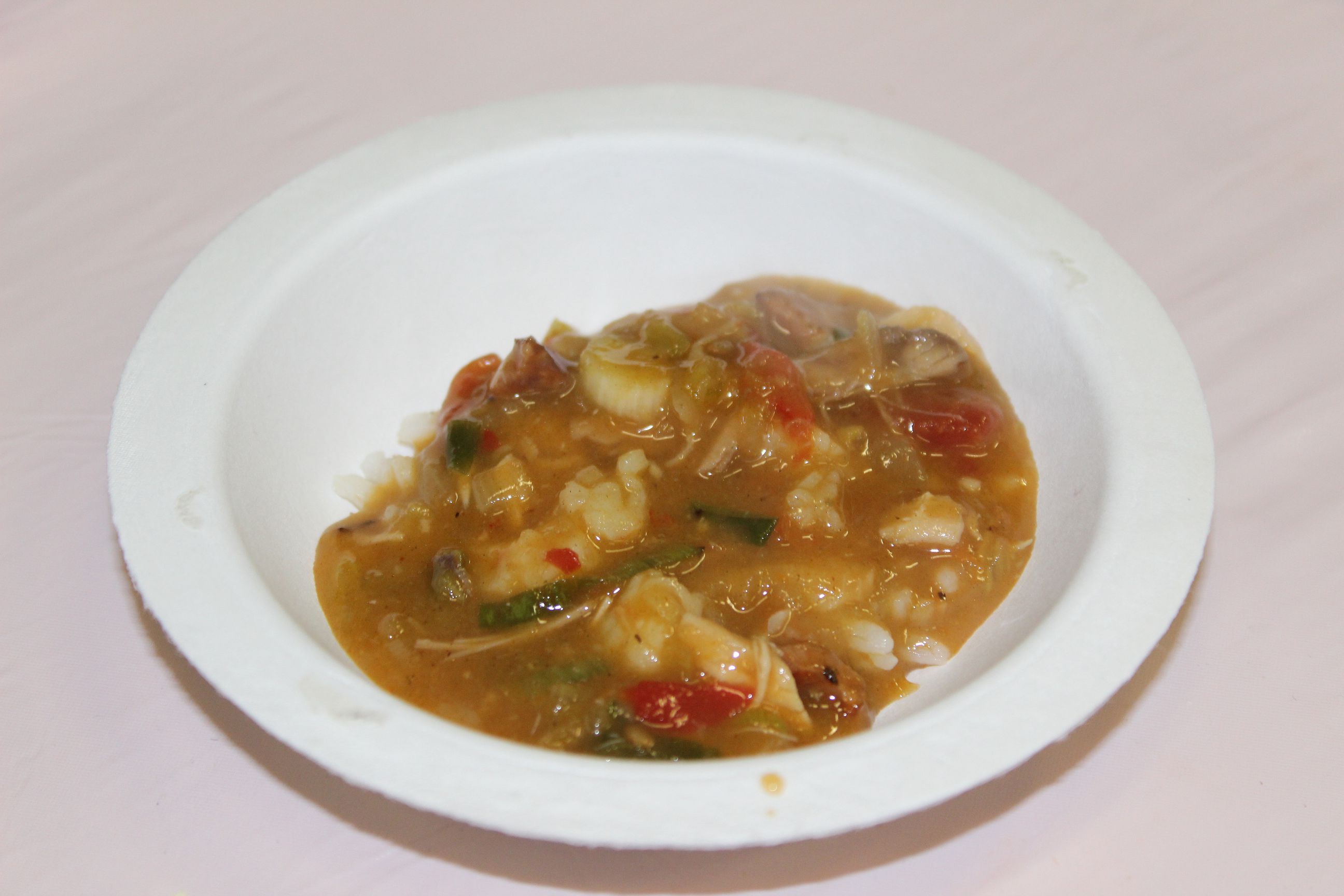 Damn Good Chicken: "The Damnwich!" – Charcoal Grilled Boneless Chicken Thigh, Garlic Mayo, Pickled Cherry Peppers, Arugula and Crispy Chicken Skin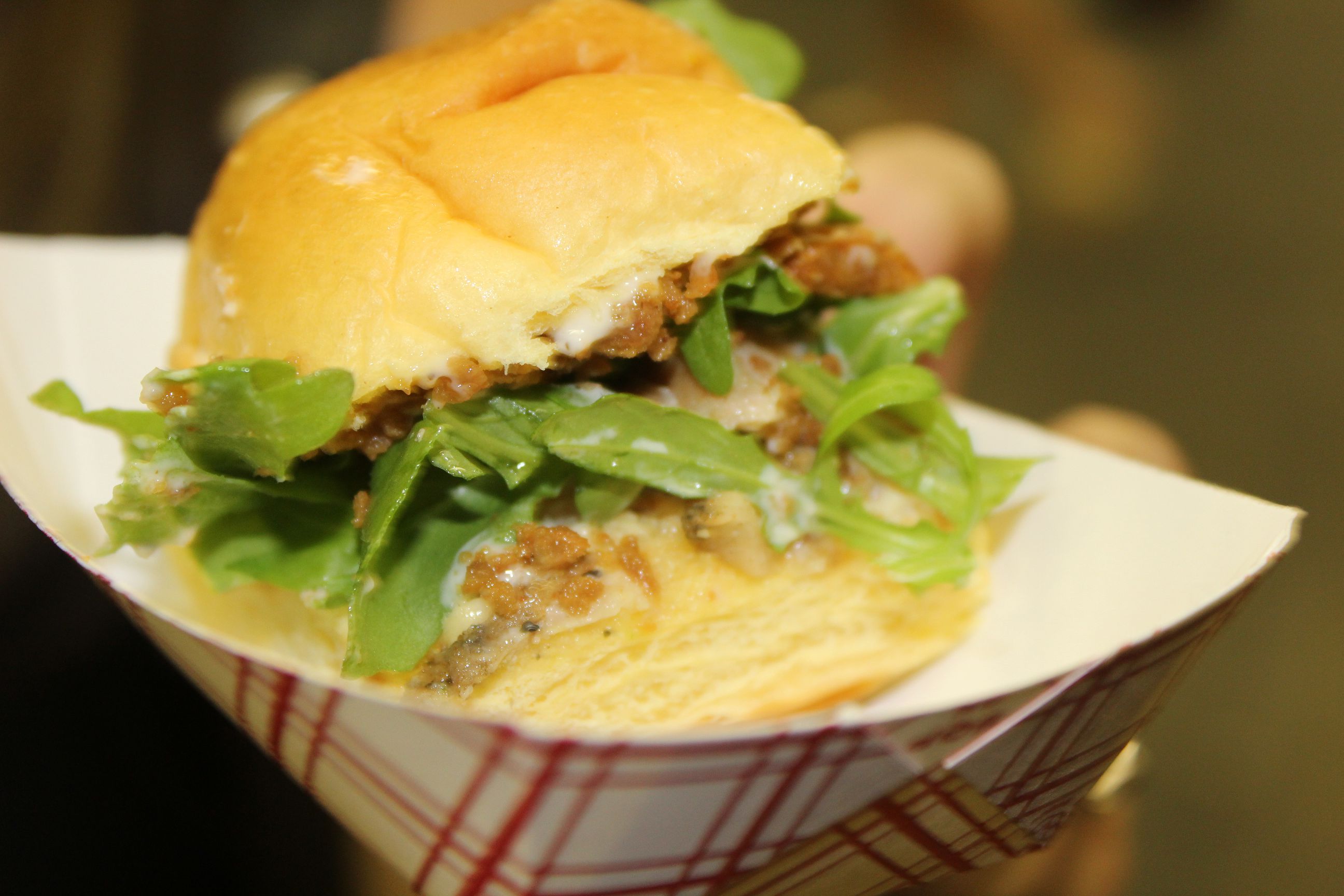 Casa Lever: "Calamari" with Potato Puree, Broccoli Rabe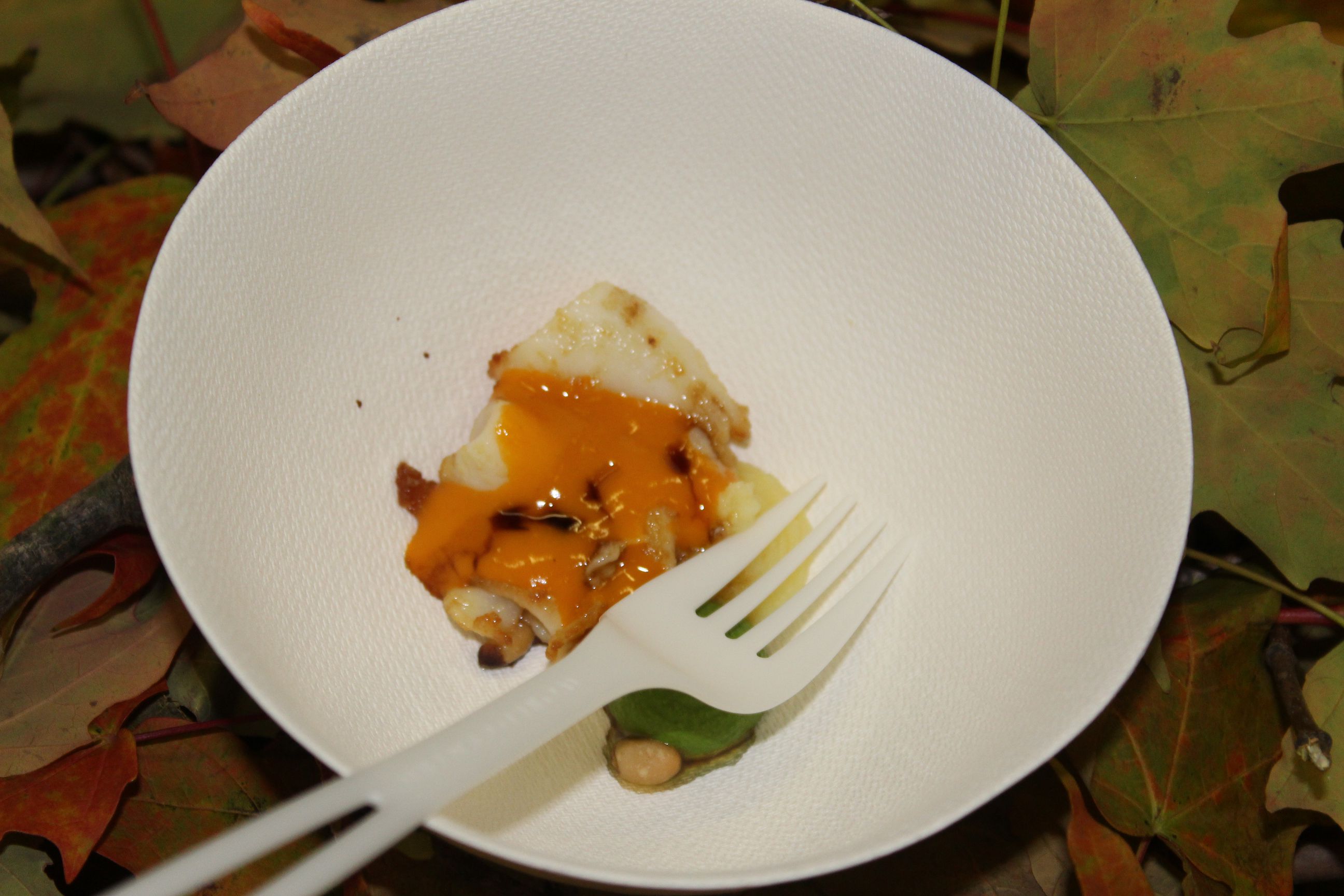 Gooey&Co.: "Caramelized Banana"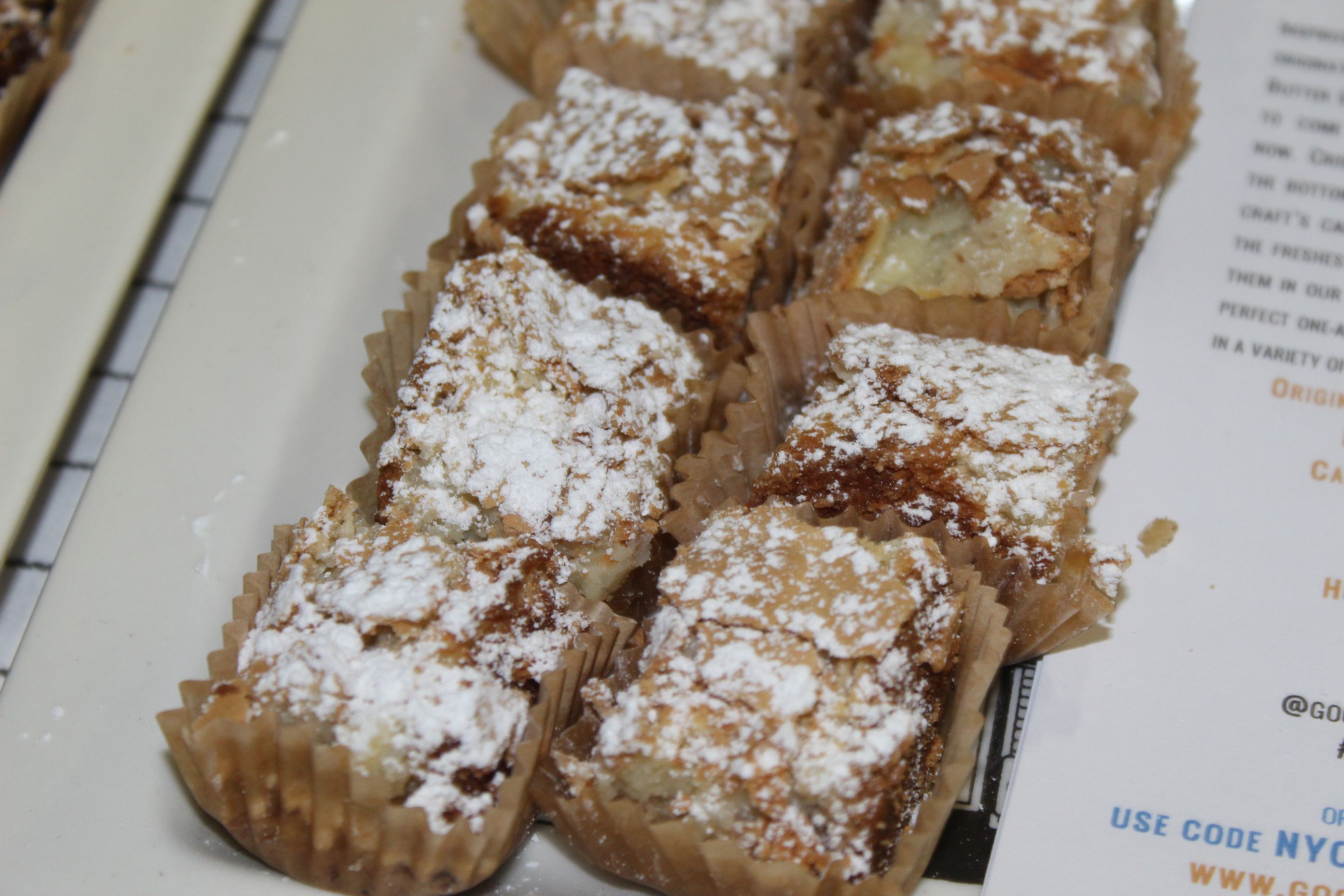 18th & Vine BBQ: "Smoked Porkbelly with Texas Collards"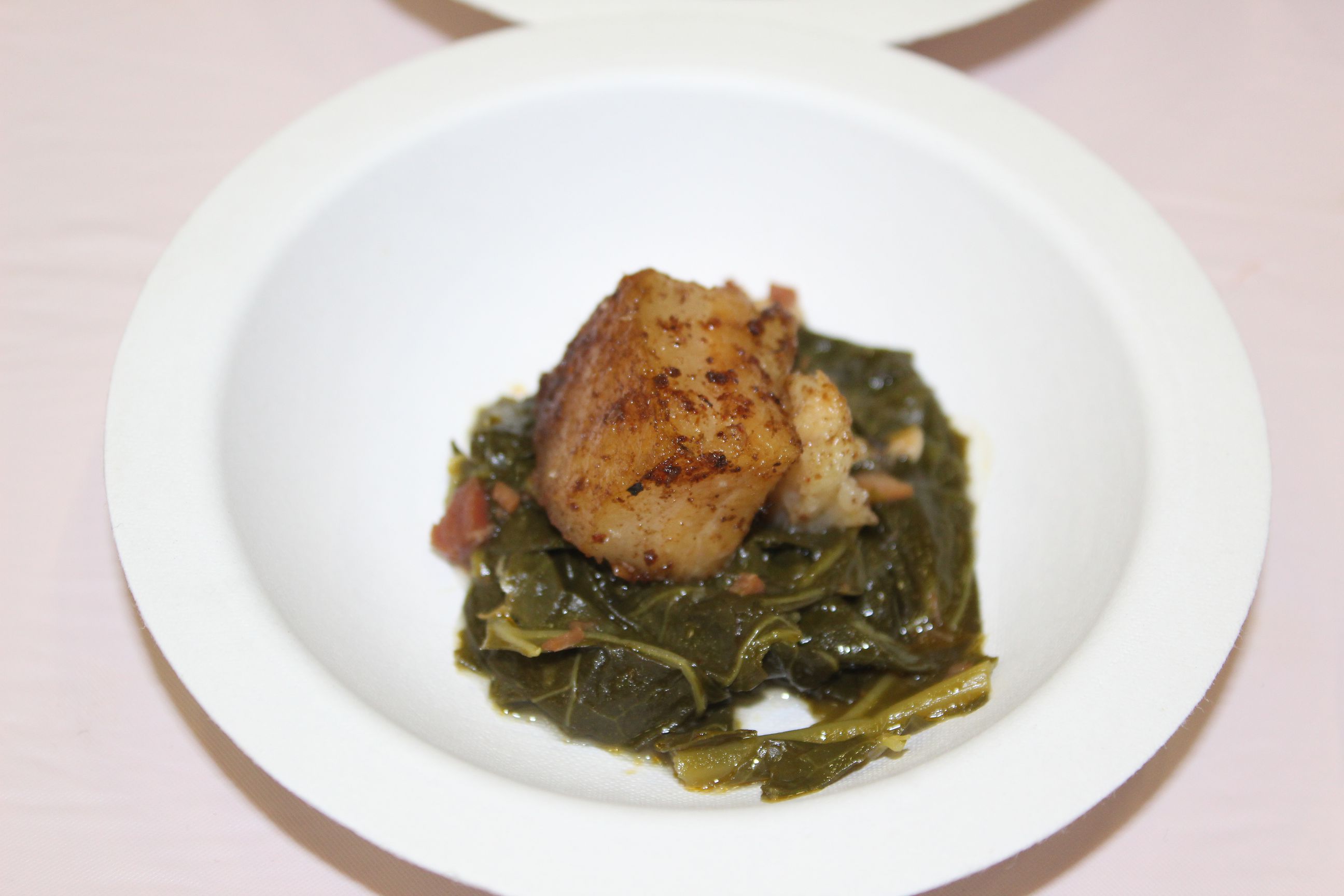 Manna Restaurant:  "Local Stripe Bass Crudo"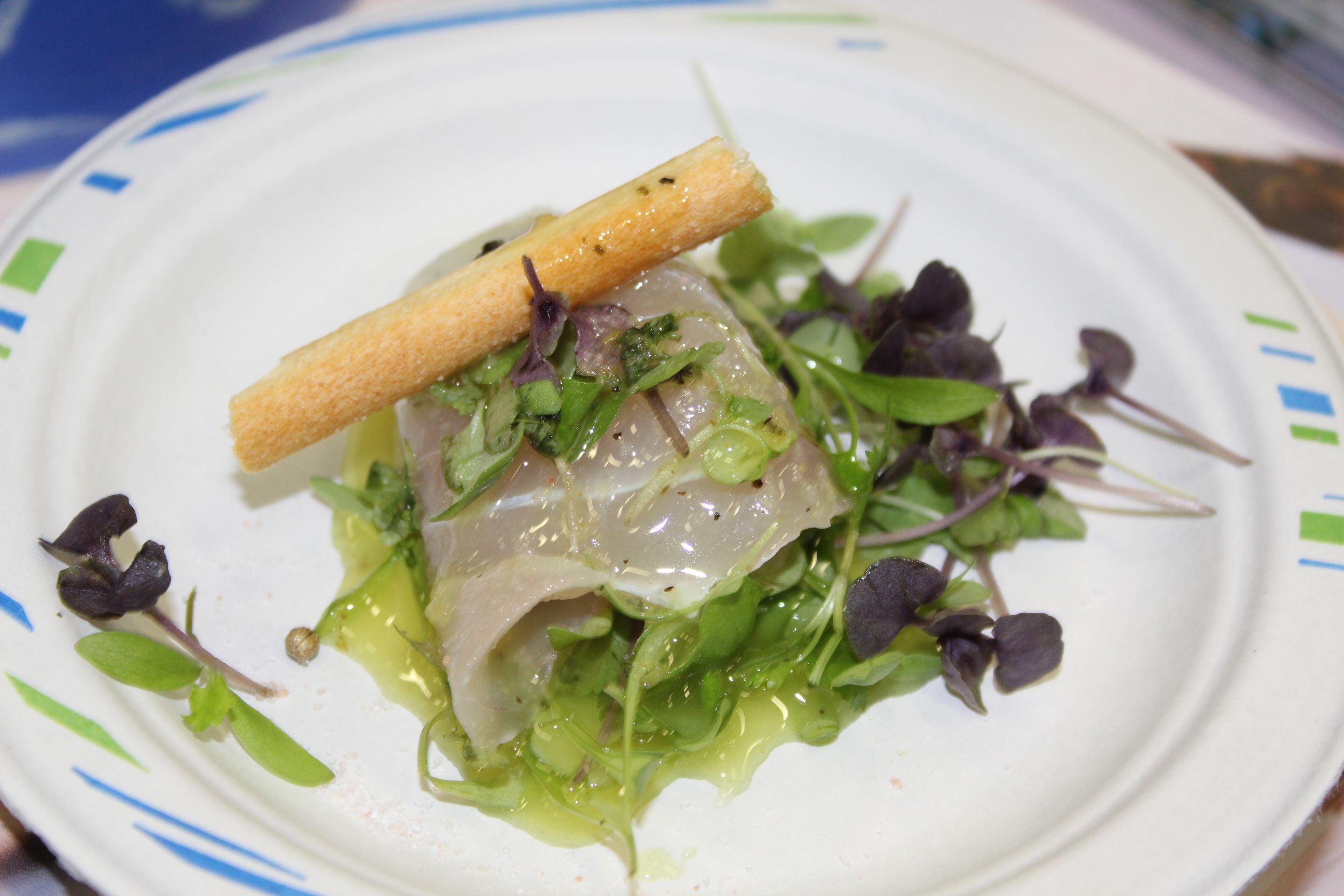 Chickpea & Olive: "BBQ Jackfruit Slider" – Braised Jackfruit, Carolina Slaw, Horseradish Aioli, Fried Shallots

Hush American Bistro: "Braised Pork Belly, Hoisin BBQ Sauce, Mustard Green Kimchi & Pickled Mustard Seed"
Skillet Rose: "Cornmeal Crusted Skate Wing"
Calle Dao: "Lechon Asado"- Quinoa-Fried Rice, Shallots Crisp, Chimichurri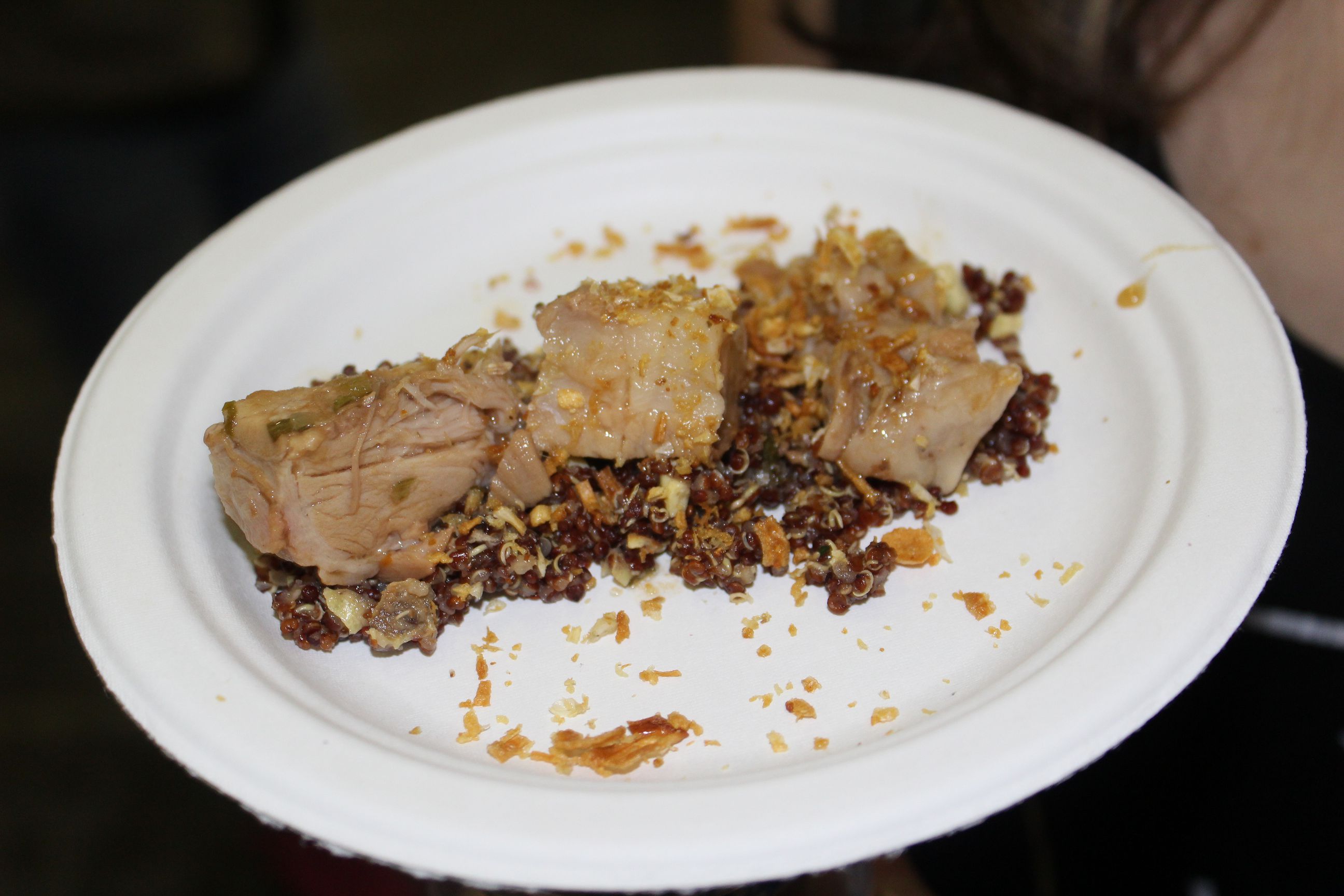 Japan Wagyu Beef Export Promotion Committee
Modelo: "Michelada Spice Chicken Tacos"
Taproom No. 307: "Taproom Doppelbock Meatloaf" with Canadian Beef Gravy

La Gamelle: "Four Hour Braised Beef Short Ribs"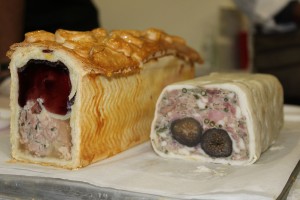 Coppelia: "Copa Lolita" – Rum Coconut Flan, Coconut Sorbet, Mango Tajin Sorbet, Pineapple Confit, Marshmallow, Vanilla Cream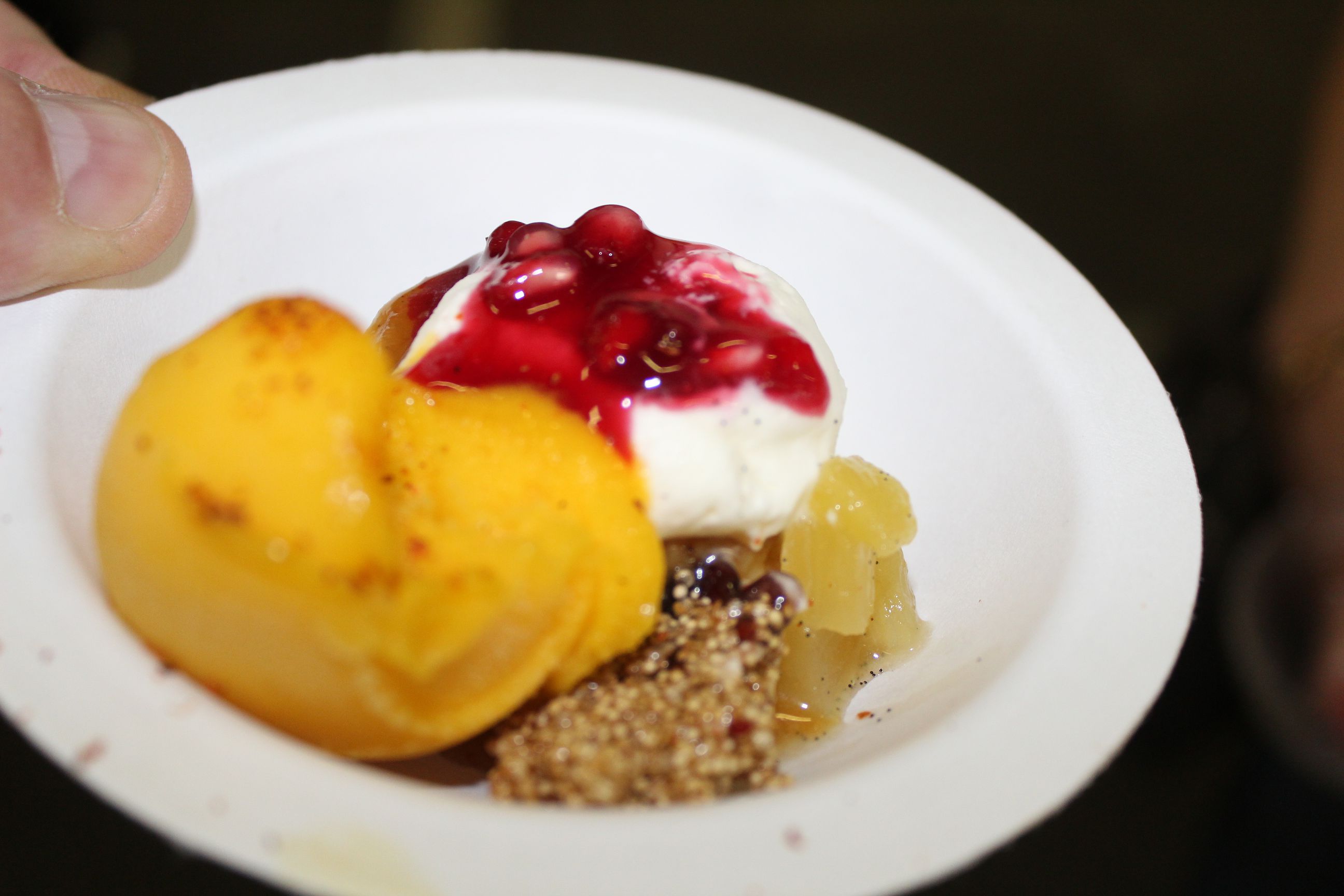 Jap Chae: "Stir-Fried Vegetable Noodle"
Related Articles
Share
About Author
(0) Readers Comments